Master Craftsperson, Entrepreneur, or Both: Reinventing the Modern Tradesperson
Thought Leadership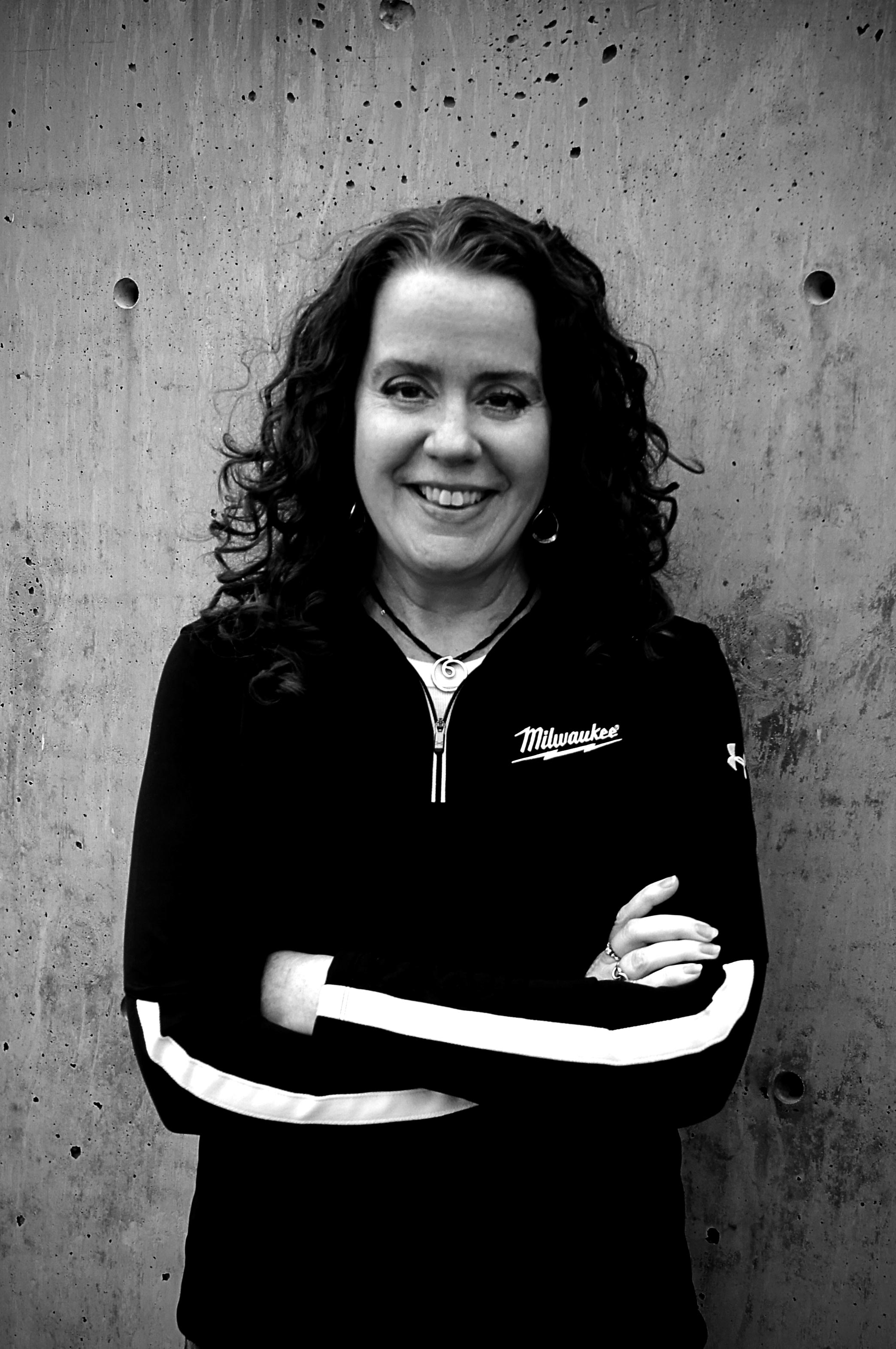 Lisa Martensen
|
Published: March 18, 2022
|
Updated: December 29, 2022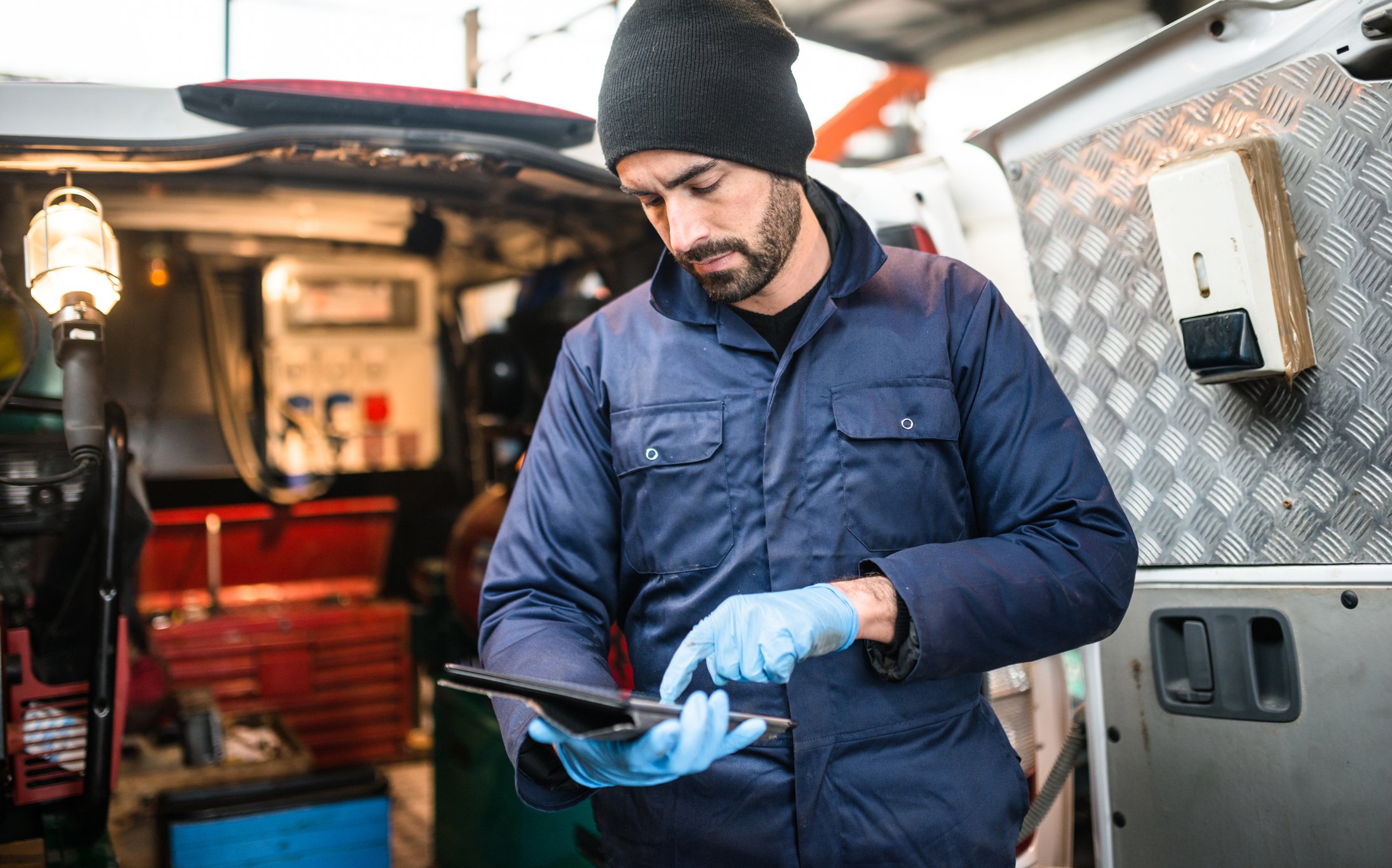 Pursuing a skilled trade, as we've discussed extensively in this publication, offers many advantages over the so-called "traditional" college track. There's the higher upfront pay without the towering student loan debt that would normally overshadow an entry-level jobseeker's career aspirations. Just in terms of a hard number, wages earned among the skilled trades outpace those earned in all other occupations by about $6,660, according to the US. Bureau of Labor Statistics. When compared to Glassdoor's list, the"20 Most Popular Jobs for College Graduates," with some positions pulling in as little as $20,000 per year, it's easy to see why a career in the skilled trades can begin to look even more compelling for a young professional. On top of that, high-paid apprenticeships allow aspiring tradespeople the ability to learn on-the-job without going into debt. In short, aspiring tradespeople can perfect their craft quicker, with fewer barriers along the way—and they'll be paid much more through the entire process, with great earning potential through their entire career. Home tradespeople, for example, can "nearly double their income from junior to experienced, with wages nearly doubling as well, rising roughly 80% depending on different skillsets," Angi.com has noted, in their 2021 report of the skilled trades in America.
Sounds great, right? As Angi.com points out, job satisfaction among trades, too, is top of mind, with 83% of tradespeople reporting happiness with their career, citing "meaning and value of work," overall compensation, and "flexibility with work hours" among primary drivers for career satisfaction.
Yet, there's a disconnect.
As our industry is challenged by supply chain issues and a quickly aging and narrowing talent pool, construction owners and professionals are finding it harder to operate, with 30.2% reporting slowed growth; meanwhile, these stressors have resulted in 29.7% of respondents having to turn down jobs; and in 26.7% of cases, reduced revenue has been reported.
As Angi.com contends, successful skilled tradespeople in 2022 and onward will be those who are able to combat changing market demand by embracing a fusion of craftsmanship and entrepreneurship, 75% of whom, for example, will proactively and fluidly shift their work mix of residential homes year-to-year in response to changing demand, changes in wages offered for similar work, and changing companies. They note, "The skilled trades are a mobile group with the ability to apply entrepreneurial thinking, follow demand across categories, earn above average wages, and grow wages and income as skills build."
In this article, I'd like to contextualize this entrepreneurial tradesperson within the industry at large and discuss what we can learn from our industry's most successful; as well, I'll offer predictions about the future of skilled trades, and my thoughts about how we as an industry can combat growing labor shortages and other stressors, through technology, more diverse hiring practices, and more.
Is There a Shortage in Skilled Trades
?
To put it in simple terms, yes. Labor shortages among skilled trades are seen and reported industry-wide, with 68% of companies struggling to hire skilled workers. Meanwhile, approximately a third of businesses reported being understaffed (33%), while nearly half (48%) reported that they were unable to find employees to fill open positions.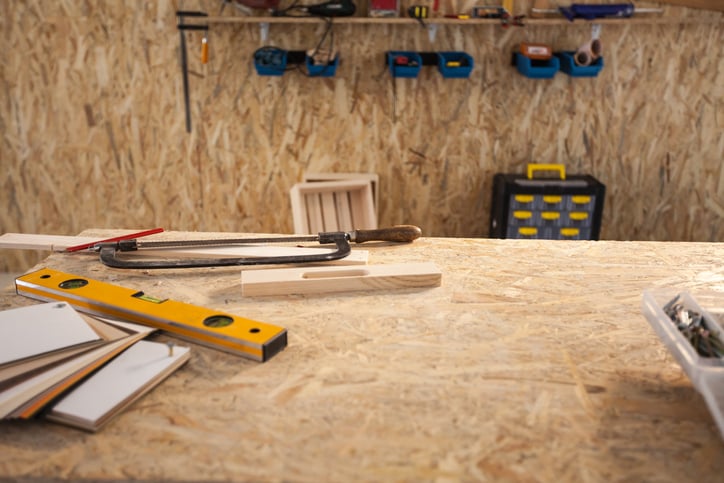 In the last 5 years, a mere 9% of skilled tradespeople believed the labor shortage problem had improved, while 71% felt the situation had gotten worse, and 45% believed the situation will continue to worsen in the years to come.
The resulting impact: 52% of tradespeople who say they lack the available workforce they need see stunted growth, while 68% say they could grow if they could find more available workers.
An implication the economists at Angi.com believe is at play: "The training pipeline for skilled tradespeople is falling short of the pipeline required to meet demand in the field."
To make matters worse, 4 million Americans quit their jobs last year across many industries, among them construction, in the apparent "great resignation." A startling takeaway: Mid-career professionals were the largest representative group, meaning valuable professionals that organizations rely on are collectively changing power dynamics; while it once was an employer's market, it is now an employee's market, and competition for talent has never been fiercer.
That is certainly true in construction and the professional trades; and as demand outpaces the supply of available skilled tradespeople, and those available age out (as we'll discuss further in the next section of this article), the industry faces an existential crisis: "People are not available to do the work and are not choosing to opt into careers in the trades."
The silver lining: Trades have responded to surging demand by navigating supply chain shortages and filling their pipeline, a positive sign Angi.com believes to be indicative of seeing "demand as an opportunity" to rise to.
While certainly, the labor shortages of the short-term warrant addressing, solutions for the industry's the labor shortages of today should be infrastructural and systematic; rather than, for example, focusing on how we attract talent for short-term opportunities, we need to dismantle myths associated that paint the trades in a negative light. In doing so, we can expose how a career in the trades can offer a holistic compensation package on par or, in many cases, better than other occupations, as well more compelling career opportunities, including an entrepreneurial element that puts a tradesperson in the driver's seat of their own career path, while their more traditional 9-to-5 job-encumbered peers will generally find it is their manager who has the larger say in how quickly they're promoted.
As Chief Economist at Angi.com, Mischa Fisher points out, "The adage that 'opportunity is missed by people because it is dressed in overalls and looks like work' has never been truer than it is in 2021." Solving the industry labor shortage problem short-term and preserving the industry's future starts with flipping that script, and redefining work in the skilled trades as both meaningful, admirable craftsmanship, but also as supporting the entrepreneurial spirits of those who value the opportunity to shape their own career paths.
The Aging Man in the Room: Changing Demographics in the Skilled Trades
When we consider the age of today's contractors, we begin to understand the gravity of a problem that needs solving in the immediate future. Solutions shy of Benjamin Buttoning our legacy skilled trades need to find real momentum—from dismantling myths long associated with the trades to creating greater access for a more diverse talent pool.
Some statistics Angi.com reports of the industry's age are particularly telling:
The average age of both electricians and plumbers is 43 years old, roughly 11% older than the general population.

The median age of first-line supervisors of the construction trades—including occupations like

general contractors

and handymen—is 47, or 24% higher than the overall average age of the population.

More than a quarter of home tradespeople, or 27%, are within 10 years of the social security retirement age of 62.



In the short-order, we have a pressing problem of skilled trades aging out within the next decade.
Attracting Young People to Join the Skilled Trades
Fewer people, what's more, are joining the trades between the ages of 16 and 20 (33%), joined by a meager 18% of people within the age bracket of 25 and 30. Meanwhile, since 1960, college program enrollment has increased by over 60%, causing rising tuition and staggering student loan debt. What's more, 62% of Americans think there is a lack of respect for blue collar work, a startling statistic that needs to be flipped on its head.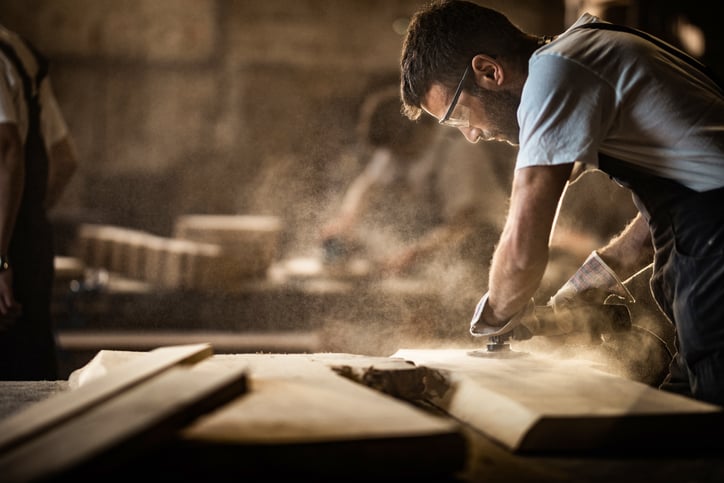 This is an ongoing problem needing a course-correction. As a recurring theme, naturally, encouraging more young people to pursue a skilled trade is a mission-critical tactic to help train the next generation of tradespeople. The more people who attend trade school or apprenticeships, the heartier the talent pool will become—but also, for those dead-set on a 4-year degree, theoretically, with fewer people overwhelming college admissions boards, tuitions could potentially start to level out. What's more, there's good news suggesting demand for the education about and pathways to the trades is growing; a 2019 survey reported that 90% of parents of high school aged students had high interest in skilled trade education and career opportunities, though, critically, required more information to inform their decision. This is where partnerships with local high schools and community colleges, as well as trade organizations, will come into play in building awareness about the trades, especially among those entrepreneurial spirited. 59% of respondents, for example, believed adding shop class back to schools would make a difference in improving the problem, while 27% felt that active engagement with local school boards would help support trades education and awareness.
Encouraging Women in Construction Leadership & the Skilled Trades
And while attracting America's youth remains a priority, equally important is creating clear pathways where all people can see themselves reflected in a skilled trade is of critical importance to drawing more people in. For example, the skilled trades of present day are overwhelmingly male. 98% of electricians and plumbers are male, while 97% of construction supervisors are male, and the construction industry specifically, which encompasses a wide range of occupations beyond the skilled trades, is 89% male.
Meanwhile, 59% agree that providing a clear pathway for women would make the trades more welcoming; women who have entered the industry flourish, with 77% job satisfaction.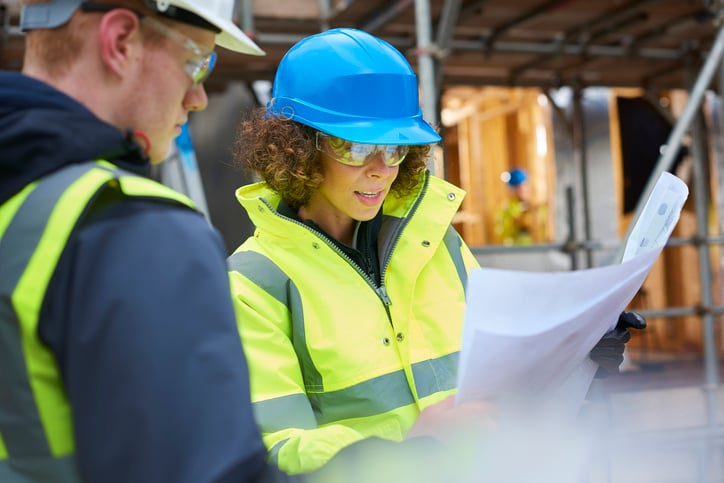 In fact, a McKinsey study found that companies with 30% more women executives at the helm were more likely to outperform companies that had fewer women executives (or none at all).
Embracing Diversity Across the Organization, from the Skilled Trades to Construction Leadership
The same McKinsey study found that ethnic and cultural diversity drove profitability and outperformance even more than gender.
What remains true: The U.S. workforce is becoming increasingly racially, ethnically and gender-diverse. For example, according to the US. Bureau of Labor Statistics, by 2060, white representation in the labor force will drop 17.5%, while Hispanic representation will jump 13.7%.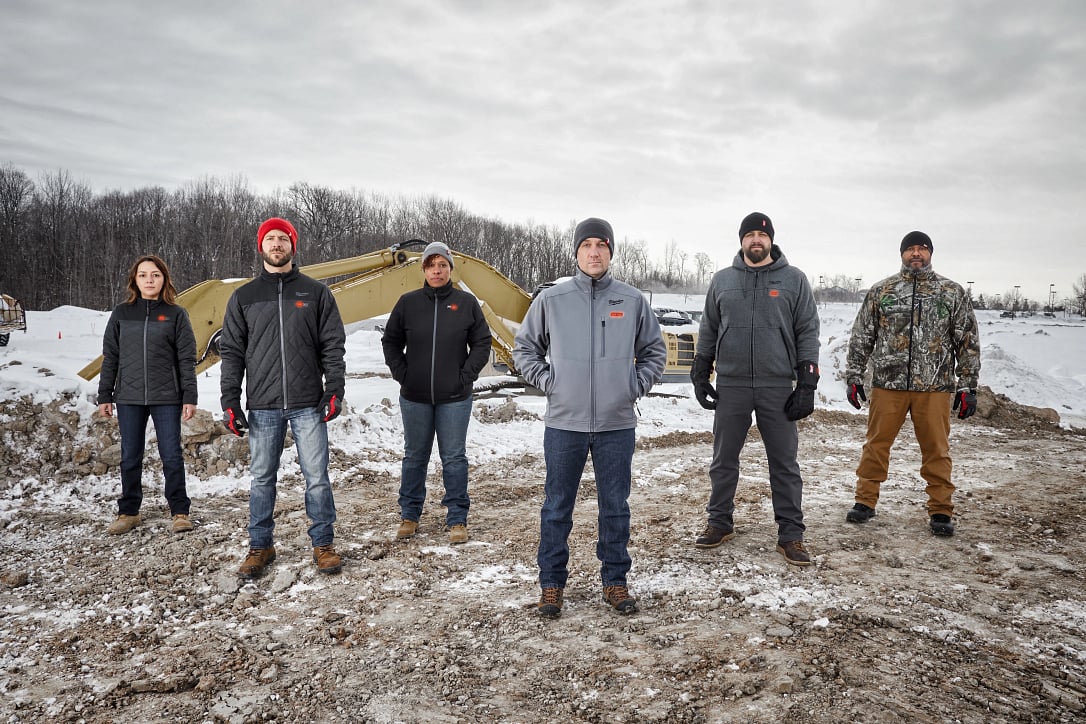 McKinsey offers the following best practices for companies regarding a winning inclusion and diversity strategy that takes bold action
:
Ensure representation of diverse talent by focusing on advancing diverse talent into executive, management, technical, and board roles. Companies, they add, should think seriously about which forms of multivariate diversity they should prioritize (for example, going beyond gender and ethnicity).

Strengthen leadership accountability and capabilities for inclusion and diversity by placing core-business leaders and managers at the heart of I&D efforts.

Enable equality of opportunity through fairness and transparency through analytics tools to show that promotions, pay processes, and criteria behind them are transparent and fair.

Promote openness and tackle microaggressions, adopting a zero-tolerance policy for discriminatory behavior.

Foster belonging through unequivocal support for multivariate diversity by building a culture where employees feel they can bring their whole selves to work.



There's an App for That: Tech Adoption & Smartphone Aided-Productivity Tools to Empower the Entrepreneurial Skilled Trade
Once, computers filled entire rooms and were far too costly for home use, existing primarily in research labs. Then, some 20 years ago, you were suddenly able to store as many as 1,000 songs on a device small enough to fit in your pocket. Similarly, while the ability for businesses to process payments had once been reserved to costly, if clunky, cash registers, soon tech disrupters like Square enabled small businesses to process payments on easy-to-use credit card readers that could be plugged into a smartphone. Fast-forward to a few months ago, small businesses can now process contactless payments by tap-to-pay near-field communication (NFC) technology.
The rise of technology and agile software development has helped bring tradespeople mobile apps and cloud-based software to improve their processes. As younger generation of digital natives enter the workforce equipped with access to these tools, they can more easily embrace their entrepreneurship empowered with digital tools to facilitate every aspect of their business.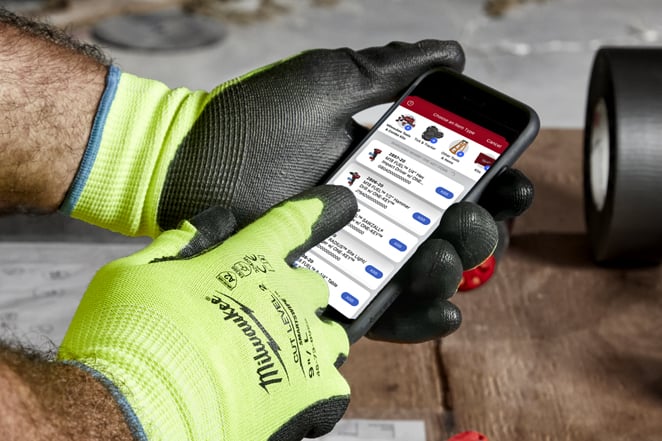 In the last year alone, for example, 21% of tradespeople adopted third-party financing for clients, while 36% adopted new tools for meetings, 39% added new tools for quotes, 42% adopted digital tools for planning, and 47% added solutions for digital payments.
Financials
Tools exist to help with anything from bidding on projects to managing credit and payments seamlessly, to project accounting and construction forecasting.
Nearly half of construction professionals adopted some form of expanded digital payment in the last year. One way you may stay on top of your project financials is through job costing, a process employed by large construction companies, particularly as part of construction project management, which managers use to oversee the budgets of multiple large-scale construction projects.
Inventory management
A cloud-based inventory management app can help entrepreneurial tradespeople plan equipment maintenance, keep track of both IoT-connected smart tools (and proactively lock them out), and equipment via tracking hardware like equipment tagging, Bluetooth tags, GPS trackers, as well as supports software features like inventory lookups, inventory audits, contextual 30-day item histories, item finding troubleshooting, and more.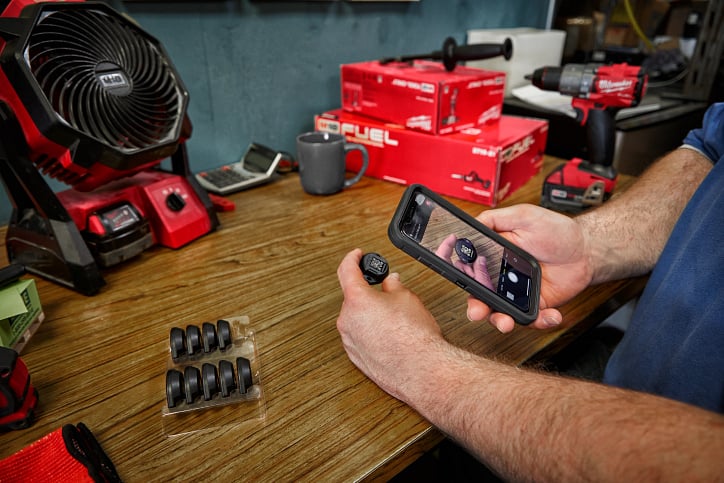 This, plugged in with a multi-user admin, which is accessible from anywhere and leverages data and integrations with other leading software platforms and apps, helps empower entrepreneurial tradespeople and small teams to move more nimbly and get more work done.
A parting thought: Good inventory management, after all, can even help to skirt labor shortage problems through improved, equipment planning and scheduling.
Design tools and collaboration
Design tools range from GIS to BIM software that can work together and can enable real-time collaboration with the design team and clients, or even promote sustainability, to advanced LiDAR sensors and construction drones that can find errors and prevent costly rework and construction overruns.
Meanwhile, emerging tech like smart glasses may soon improve collaboration in the metaverse.
What Is the Best Trade for the Future
?
If we consider U.S. News' rankings for best construction jobs, the skilled trades that appear high on the list that offer the highest salaries as well as report the most career listing opportunities, old favorites like electrician, plumber, and carpenter filter higher on the list with salaries ranging from the high $40s to the mid $50s, and at least 20 thousand projected jobs becoming available.
However, this doesn't tell the full story. For example, we foresee emerging roles like a construction safety manager (which commands a more comfortable salary of around $74k) to be in high demand as companies continue to invest in safety.
Meanwhile, continued technological adoption will continue to open the door to high-tech construction technologist roles, while full-fledged BIM specialist roles may sit somewhere on your design team to make your enterprise competitive both for jobseekers and clients alike.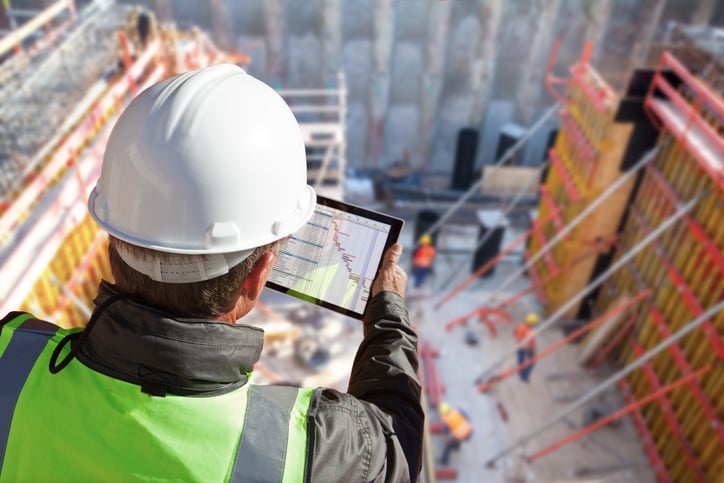 Still yet, ever-growing in popularity, roles in sustainability like solar panel installers and wind turbine technicians, while certainly attractive in their own right, may just as equally fit in the toolkit of the electrician or HVAC technician looking to up-skill their offerings, boost their earning potential, and land more jobs.
Fittingly, construction manager, holding the #1 spot on U.S. News' list, is as glaringly representative of the entrepreneurial skilled trade as we could imagine. As GCs look to grow their businesses, having a fluid approach to the work in their repertoire of service offerings —from remodeling to civil and municipality projects, to landscaping and winter odd jobs, to eco-friendly design, architecture, and sustainable construction — is the way forward. The more varied and diverse your work mix is, the greater your earning potential is, from both a standpoint of having a competitive advantage in landing more clients, and simply from a resourcing and availability standpoint — being available to a wider range of clients when they need work done.
Construction Automation: What Skilled Trades Can Be Automated and Should the Industry Worry?
Facing the earlier-mentioned, industry-wide labor shortages, the introduction of automation in the construction and skilled trades industry, unlike other industries, is far more welcome than it is fear-provoking.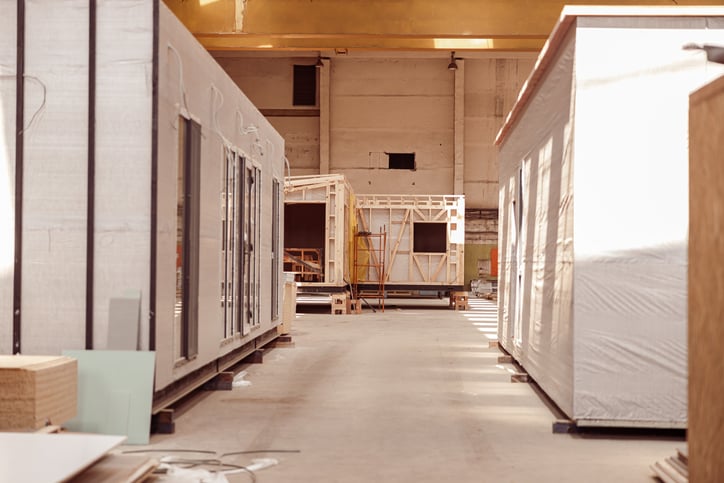 For example:
So, What Does the
Future
Hold for
Skilled Trades
?
In summary, the industry has a lot of educational work ahead to help the nation at large unlearn unfair stigmas associated with pursuing careers in the trades. Additionally, we need to prioritize creating clearer pathways for women and people of color to join the construction trades.
All this to say, there's a lot of industry potential in the years to come. Those who will be most successful are those motivated by an entrepreneurial spirit, eager to shape their career like a master craftsperson expertly shapes an ascending staircase that leads them on their upward path.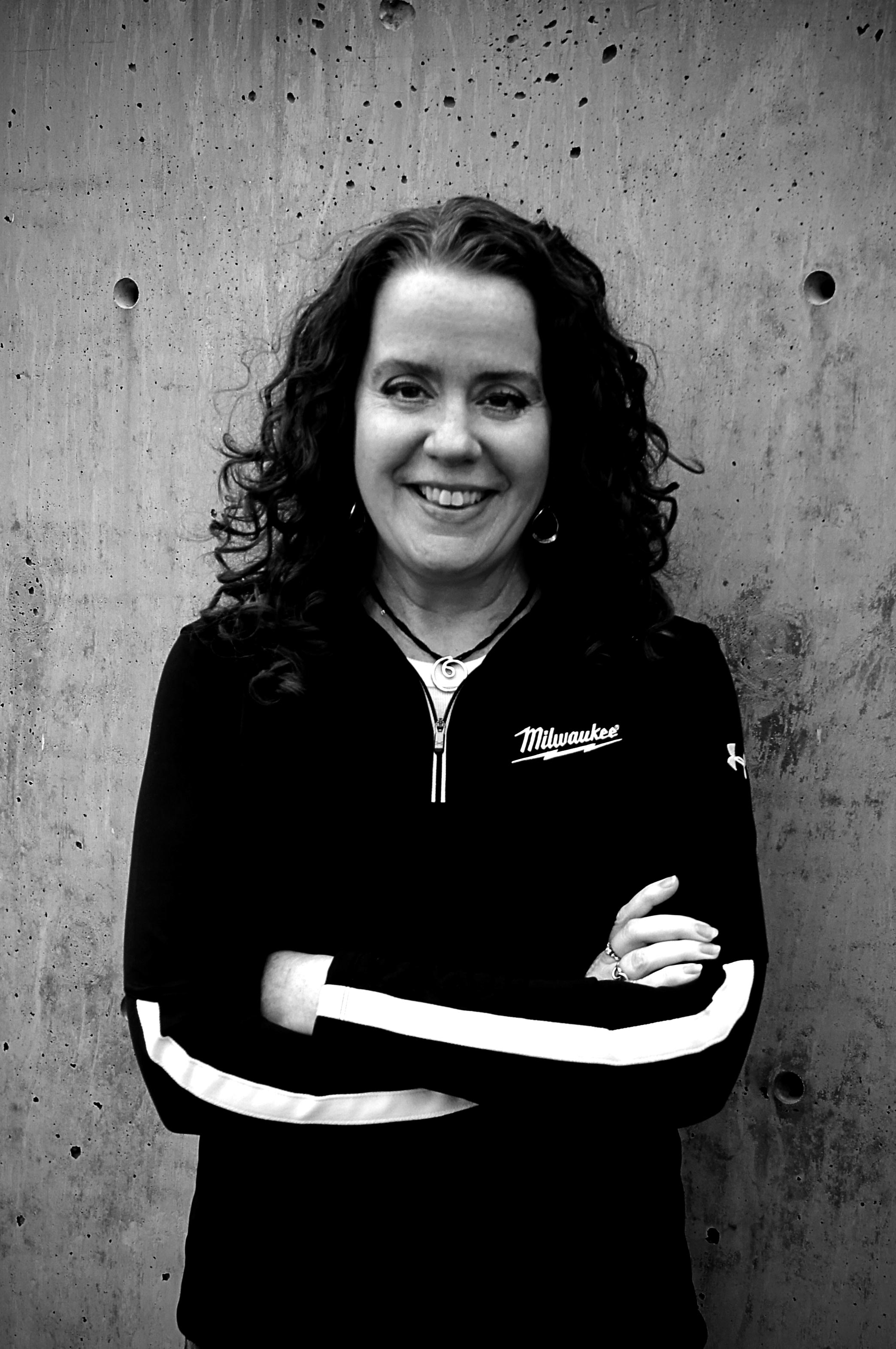 About the Author
As Group Marketing Manager for Milwaukee, Lisa leads the overall strategy for marketing and education for the One-Key app, pushing the team to deliver a better customer experience and grow the One-Key community. She brings over 18 years of experience in creative direction and marketing account management, representing iconic brands like Harley-Davidson prior to joining the One-Key team at Milwaukee.
More Content By Lisa Martensen
Subscribe to Our Blog
Sign up to receive ONE-KEY™ news and updates.
Recent Articles
Editorial Note: This article was brought to you courtesy of Rose Morrison, managing editor of ...
November 13, 2023
There's a whole alphabet soup of inventory management methods to choose from if you're a...