Careers in Construction: How to Become an HVAC Technician
Thought Leadership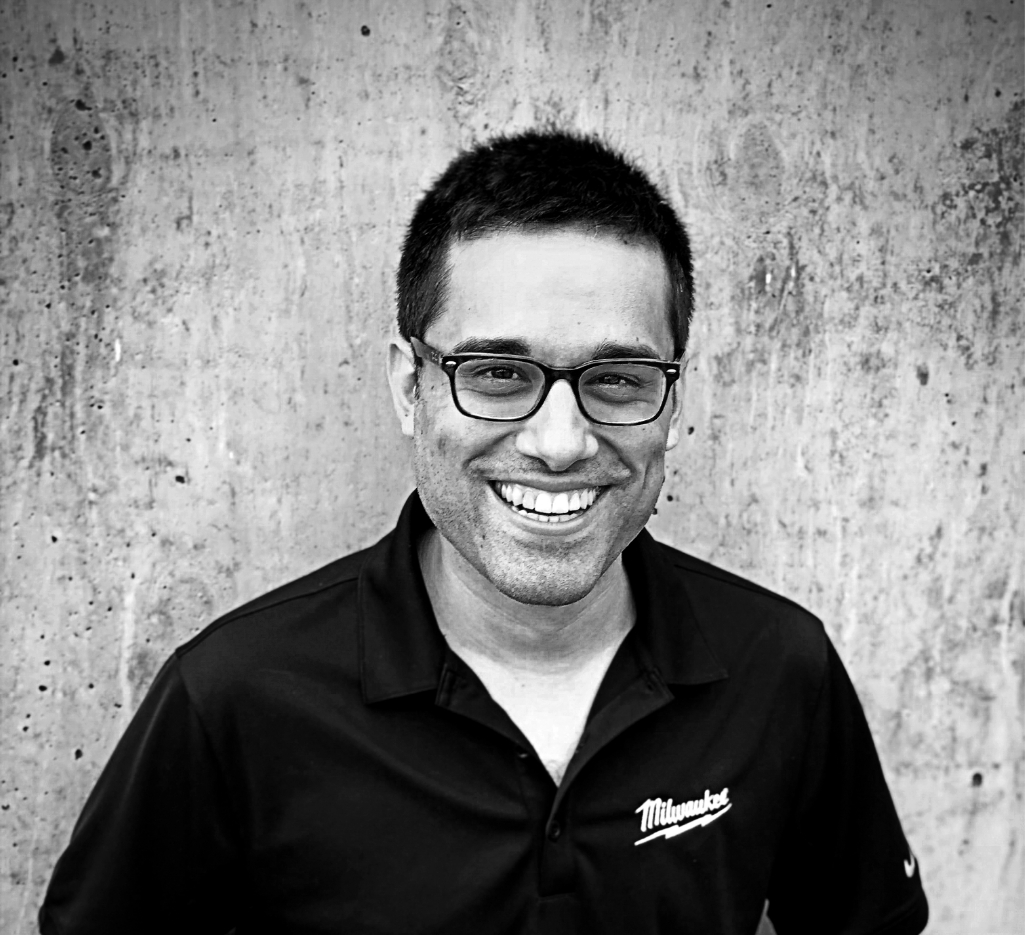 Lucas Marshall
|
Published: May 24, 2021
|
Updated: April 29, 2022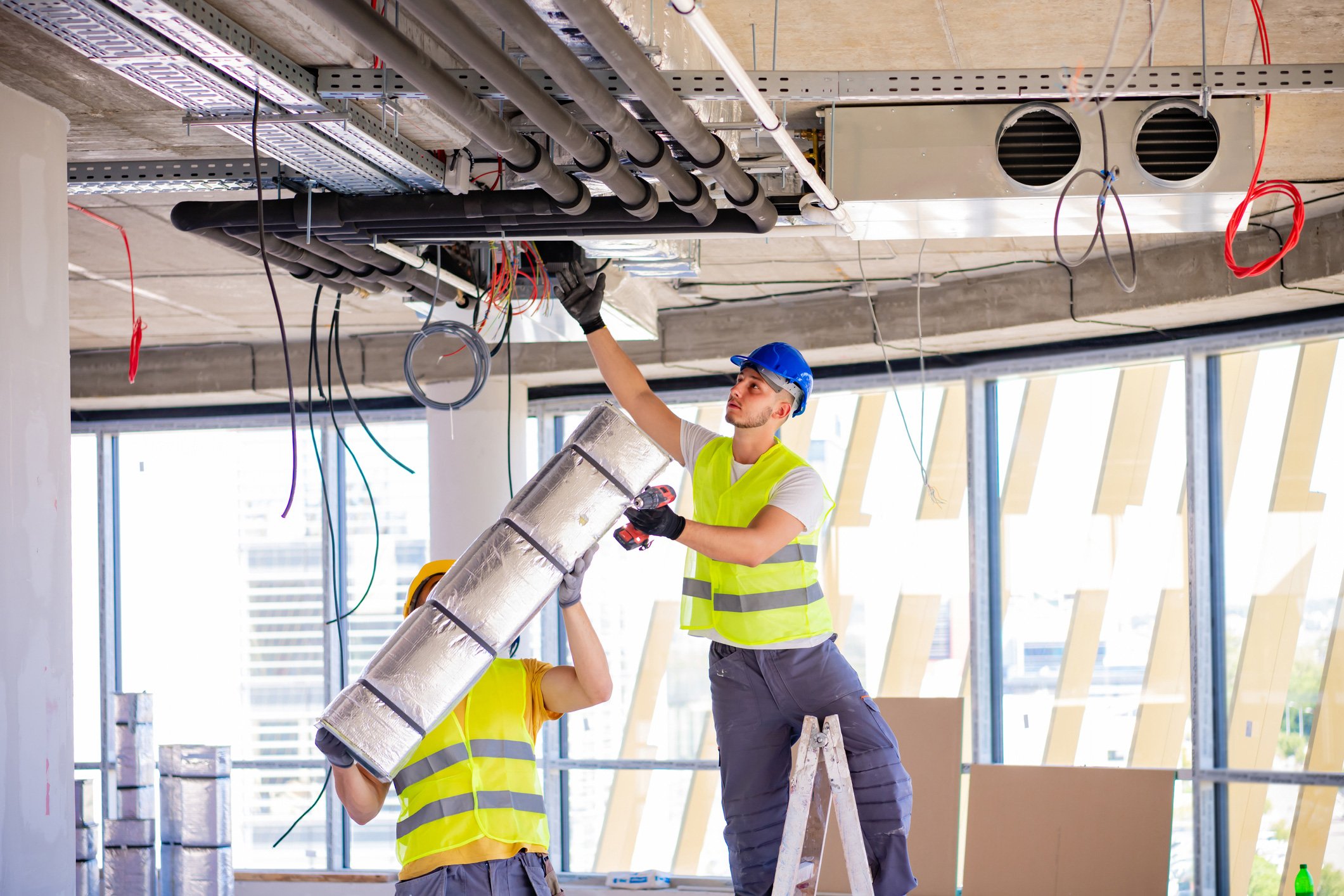 One creature comfort we've grown quite accustomed to, air conditioning, has become an American staple. Existing in 87% of US homes (75% of which being central air), according to Air Conditioning Today, it's a feature we've come to expect in our apartments and houses, just as refrigeration has become a basic appliance landlords are expected to maintain.
And despite inspiring generational wisecracks, we rarely acknowledge the miraculous nature of these intricate systems except for, of course, when they break down, inconveniencing us with uncomfortably rising (or falling) room temperatures and spoiled perishables.
But the importance of these devices should not be understated. While increasing heatwaves across the globe cause environmental concerns and demand new sustainable construction methods to enter the industry, the HVAC technician is a trade of growing importance. So too is the demand for sustainable heating and cooling systems and the skilled trades who understand their intricacies. These professionals possess specialized training and expertise that can not only be used to repair your nonfunctional appliances or heating and cooling systems, but also can be entrusted to work with clients to build HVAC systems that provide enhanced performance and sustainability.
With this in mind, in this article, we'll explore HVAC careers: the general education, training, apprenticeship, licensure, and skills needed to become an HVAC technician, as well as the salary/pay you can expect in this role. This way, you can ultimately decide on whether becoming an HVAC technician is a good career path for you.
Got a friend interested in a career in the trades? We encourage you to explore and share our full List of Careers in Construction!
HVAC Technician Job Description
:
What Does an HVAC Technician Do
?
So, what is an HVAC technician, and what do their day-to-day duties entail?
HVAC (an acronym, meaning heating, ventilation, and air conditioning) systems control the temperature and air quality in buildings. It is the job of an HVAC technician, also known as HVACR (meaning, HVAC plus refrigeration) technician, to install, maintain, and repair these systems.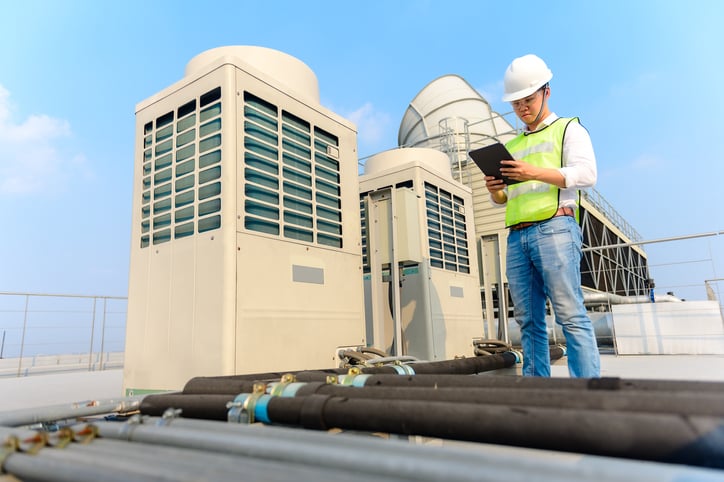 Duties an HVAC technician is expected to perform, according to the U.S. Bureau of Labor Statistics, generally include:
Installing, cleaning, and maintaining HVACR systems

Installing electrical components and wiring

Inspecting and testing HVAR systems and components

Discussing system malfunctions with customers

Repairing or replacing worn or defective parts

Recommending maintenance to improve system performance

Keeping records of work performed
Experienced HVAC technicians may oversee apprentices, and they generally should feel comfortable providing excellent customer service, including the ability to provide technical support in the field. HVAC technicians typically work in homes, schools, hospitals, office buildings, and factories, in cramped spaces as well as outdoors where HVAC systems are located.
HVAC technicians may possess specialized knowledge in an aspect of HVAC such as radiant heating systems, solar panels, testing and balancing, or commercial refrigeration.
Additional skills desired that are important to becoming a successful HVAC technician include:
Customer service

: HVAC technicians often interact directly with customers.

Detail-oriented

: HVAC technicians need to maintain detailed records of all work performed (the nature of work performed, the time it took, the specific parts and equipment that were used, etc.)

Mathematical and mechanical skills

: HVAC techs should be able to calculate correct load requirements to ensure HVAC equipment properly heats and cools the space required. At the same time, HVAC techs should be able to install and work on complicated climate-control systems, meaning you will need to be able to properly assemble, disassemble, and (if needed) program HVAC components.

Physical strength and stamina

: HVAC techs spend hours walking and standing in extreme temperatures, and need to be able to independently lift and support heavy equipment and components.

Critical thinking

: HVAC techs need to be able to troubleshoot malfunctioning systems and determine the best way to repair them.
HVAC job titles
There are many related HVAC job titles, including HVACR technician, HVAC installer, and HVAC mechanic. Below are some of the more specific job titles you might encounter along an HVAC career path.
Entry Level HVAC positions
Rough-In Installer

: Responsible for initial phases of installing an HVAC equipment—electrical controls, thermostats, duct boots, duct runs, etc.

Professional Level HVAC Positions
Start-Up Technician

: After basic equipment is installed, start-up technicians are responsible for ensuring equipment operates to manufacturer's standards, checking that the system starts up and runs safely and efficiently, and recording information necessary for warranty.

Service Technician

: Responsible for regularly assessing equipment and identifying when maintenance is required. Must be critical thinker capable of troubleshooting and diagnosing problems (air-distribution, electrical, and refrigerant).

Mid-Level HVAC Positions
Service Manager

: Responsible for directing and overseeing HVAC maintenance department and dispatching technicians on specific jobs.

HVAC Control Systems Engineer

: If you're interested in completing additional education and

training

through a bachelor's degree (usually in computer engineering, electrical engineering, HVAC technology, or mechanical engineering), systems designers/engineers are the individuals responsible for designing/engineering advanced HVAC control systems from conception to implementation, while technicians are those dispatched to maintain these systems based on the manufacturer's requirements. HVAC Control System Engineers typically require additional computer skills (such as proficiencies in CAD software) and may be required to be licensed depending on where they are located.

Senior-Level HVAC Positions
HVAC Supervisor

,

HVAC Superintendent

: Senior management roles are responsible for overseeing and directing HVAC departments within larger organizations, communicating with suppliers and customers, and dispatching technicians.
Related Professions:
Differences between Similar Trades (Electricians, Plumbers):
HVAC technicians are most commonly associated with plumbing and electrical trades, with many trade schools and junior colleges having these disciplines within the same school. We have, thus, compiled some basic information that might be helpful when comparing these trades.
HVAC Technician

Plumber

Electrician

Pay

$50,590/Year

$24.32/Hour

$56,330/Year

$27.08/Hour

$56,900/Year

$27.36/Hour

Number of Jobs

376,800

490,200

739,200

Outlook, 2019-2029

4% growth (As fast as average)

4% growth (As fast as average)

8% growth (Much faster than average)

Education

Postsecondary nondegree award

High school diploma

High school diploma

Certificate

Yes

Preferred, not required

Preferred, not required

Work Experience

None

None

None

Additional Training

Apprenticeship

Apprenticeship

Apprenticeship

License

Yes

Varies

Varies
HVAC Salary
and
Outlook
: Do
HVAC Technicians Make Good Money
?
An average HVAC technician salary is $50,590, according to the U.S. Bureau of Labor Statistics, while the lowest 10% earned less than $31,910 and the highest 10% earned more than $80,820.
Pay also varies based on where you are and what industry you're in.
For example, here is how HVAC salary varies by industry:
Educational services, state/local, and private

: $54,260

Wholesale trade

: $53,310

Retail trade

: $50,520

Plumbing, heating, and air conditioning contractors

: $49,240
On the other hand, as Housecall Pro points out, HVAC salary also varies by state. Here are the top 5:
Alaska

: $82,118

Massachusetts

: $81,682

Connecticut

: $76,378

Rhode

Island

: $74,755

California

: $73,549
It's also worth noting that among the states with most HVAC positions available (and highest paid) is California.
So, what are the highest paying HVAC jobs? Typically, like other professions, experience and seniority afford the highest pay. For example, mid-level HVAC Service Managers make an average base salary of $72,979 annually, according to Glassdoor, while more senior-level roles, like HVAC Supervisor and HVAC Superintendents respectively command average base salaries of $76,199 annually (according to Salary) and $84,523 annually (according to Glassdoor). HVAC management roles, like these, are responsible for overseeing more junior HVAC technicians and apprentices, communicating with customers and suppliers, and dispatching personnel.
It's worth nothing, too, HVAC Control Systems Engineers, the individuals responsible for engineering HVAC control systems, also command higher salaries, as is the case with most engineering professions. These roles, however, require additional education (usually, at minimum, a bachelor's degree in a related engineering discipline or in HVAC technology). The average salary for an HVAC Control Systems Engineer, according to Study, is $88,430.
HVAC technician job outlook, according to the U.S. Bureau of Labor Statistics, is represented by a growth rate of 4% (which is about as fast as average for all occupations). There will be an estimated 391,900 positions needed to be filled by 2029. Commercial and residential building construction is expected to drive the bulk of employment growth, while there will be an additional demand for individuals who possess knowledge of sophisticated climate-control systems.
HVAC Training
A common, important factor to consider before getting into any occupation is the amount of investment and training necessary to get started. So, how long does it take to become an HVAC technician?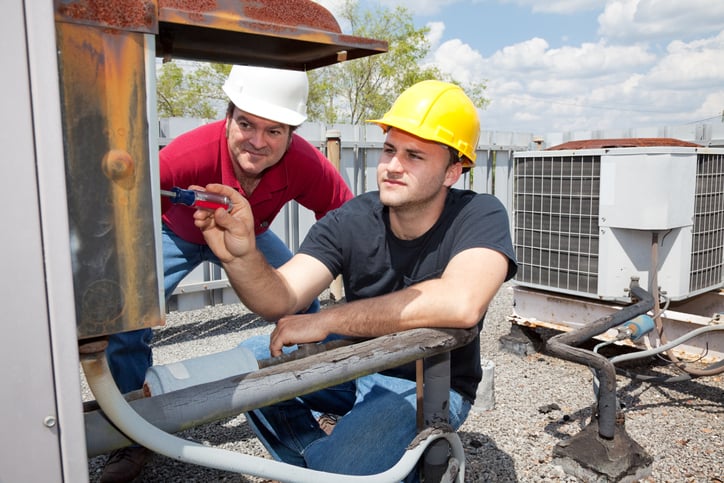 From HVAC school to apprenticeship to full-fledged technician, you'll need to invest around 5 years or so. The good news is, as an apprentice you will be paid to learn your trade under a skilled HVAC technician or supervisor, and the armed forces also offers a path to get certified, though there are also HVAC scholarship opportunities you can apply to while attending trade school.
HVAC Education

: You will typically need to earn a postsecondary nondegree

HVAC training program

offered by a technical school, trade school, or community college. Programs offered from these schools in heating, air conditioning, and refrigeration typically last 6 months to 2 years and lead to either a certificate or an associate's degree.

HVAC Apprenticeship

: HVAC school graduates will usually work alongside experienced technicians as paid apprentices (earning around $31,837 on average,

according to Glassdoor

). An HVAC apprenticeship will last between 3 and 5 years, during which you will learn safety practices, blueprint reading, and how to use your tools of trade. You'll also learn about the various systems that heat and cool buildings—eventually graduating from simple tasks like cleaning furnaces and insulating refrigerant lines to more advanced tasks like cutting and soldering pipes or checking electrical circuits.

HVAC License

: The Environmental Protection Agency (EPA) in the U.S. requires all technicians who buy, handle, or work with refrigerants to be certified.
Final Verdict:
Is HVAC a Good Career Path
?
So, the answer to the age-old question we started this article with, "is HVAC a good career path?" We tend to think so!
If you're a detail-oriented, mechanically inclined, people person possessing mathematical skills, critical thinking, and physical stamina, this trade may be perfect for you!
At the same rate, while the starting salary is a touch below that of plumbing and electrical trades, an HVAC technician role also offers multiple career trajectories, whether you're looking to eventually become a service manager or superintendent, or if you're interested in pursuing additional engineering coursework to become an HVAC engineer. Whichever avenue you travel down, you're sure to enjoy the ride.
Action Item: Get Started with Investing in Your
HVAC Tools
So, you're interested in starting your HVAC career path. What are some of the tools HVAC technicians will need to invest in?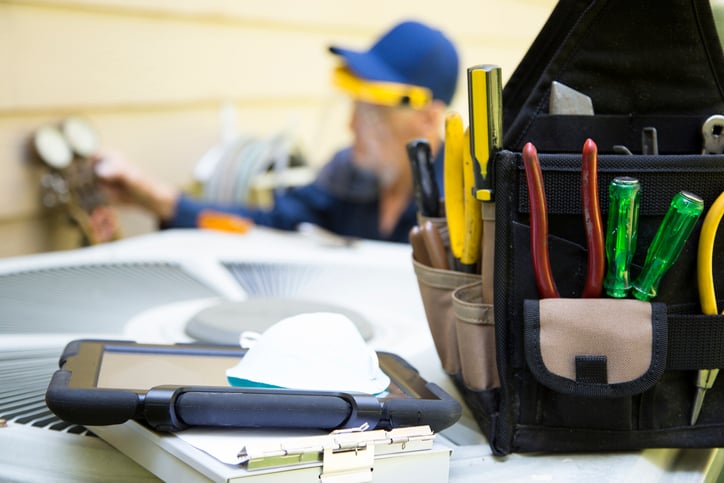 You might consider filling a PACKOUT™ with these 20 essentials, including "must have" trusty hand tools:
Crescent wrenches

Flashlights

Pipe wrenches
Additional "should have" HVAC safety tools include a multimeter to check electrical current, and personal protective equipment (PPE), including: gloves, ear plugs, safety goggles, and all-terrain footwear. We also recommend considering heated gear for cold-weather service calls.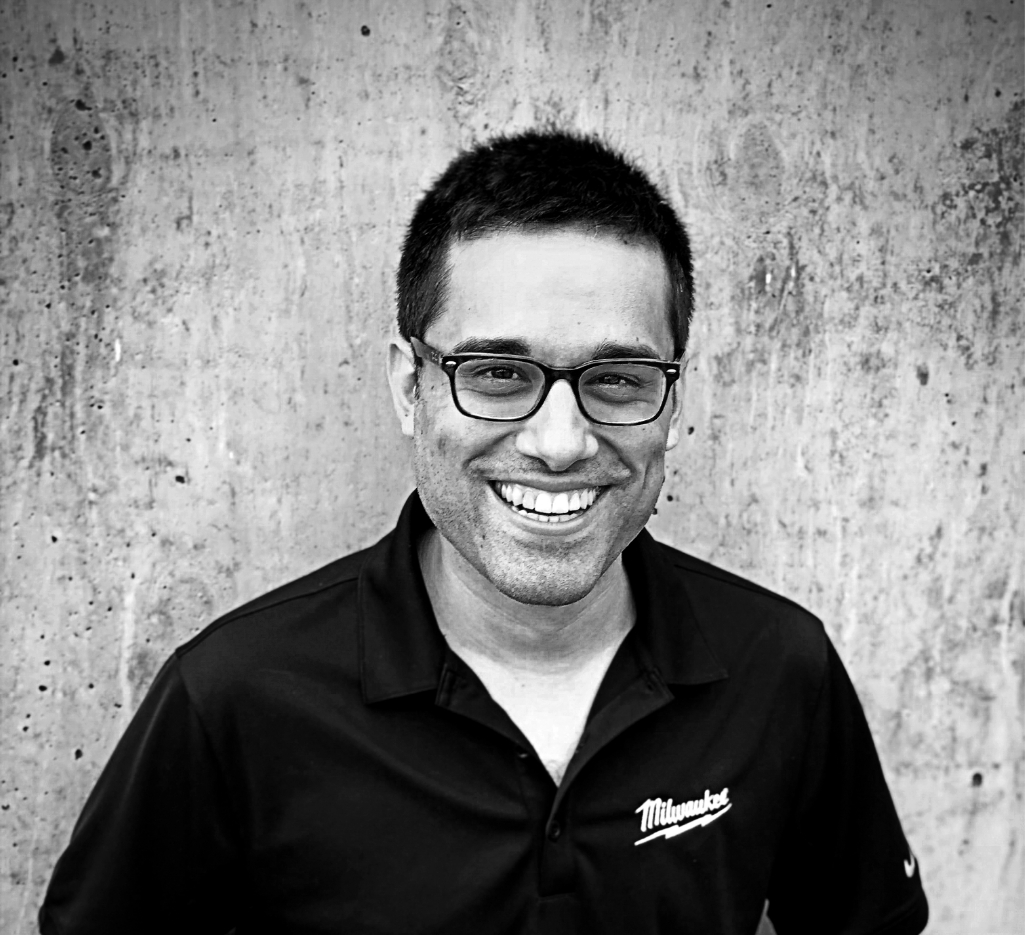 About the Author
Lucas is Content Manager for the One-Key team. He's equally passionate about creating useful content that helps contractors be more productive and reporting on cutting-edge topics in construction technology that might inspire further consideration. When not working, he spends his free time riding and enthusing about motorcycles.
More Content By Lucas Marshall
Subscribe to Our Blog
Sign up to receive ONE-KEY™ news and updates.
Recent Articles
Profit margins have been historically razor-thin in the construction, architecture, and...
January 17, 2023
Editorial Note: This article was brought to you courtesy of Rose Morrison, managing editor of ...