Well, that's exactly what plumbers do.
Plumbing Job Description
It's easy to take for granted that drinkable water flows easily from the tap of your home, but that doesn't happen by itself. It may not seem like the most glamorous profession at first glance, but don't let the negative stereotypes and cultural stigma fool you; there's way more to this job than tightening the occasional loose bolt under the sink.
Plumbing is a complex line of work that requires finely honed skills and a high level of specialized knowledge. For starters, did you know that licensed plumbers need to have a working knowledge of physics and fluid dynamics to understand and predict how water physically flows through different systems? They also need to be able to read, design, and generate blueprints that decide where and how water and gas pipes fit into a structure. Plumbers are then responsible for assembling the necessary materials and installing pipes and fixtures in accordance with state and local building codes. And all of that's before we get anywhere near the day-to-day work of maintaining and troubleshooting different systems and fixtures.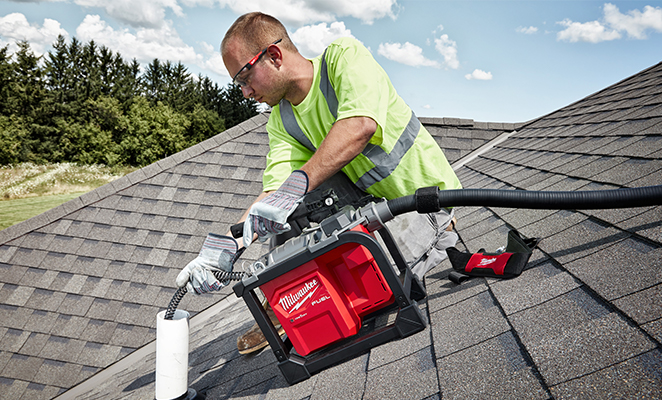 All of us rely on the skilled labor of plumbers. If you're thinking about becoming one, or are just curious about the profession, here's a rundown of how it fits into the workforce of today and how emerging technologies will change the plumbing jobs of tomorrow.
Required background for plumbing career:
Educational background: A high school diploma or equivalent. Trade schools and technical colleges offer courses in pipe system design, safety, and tool use that can help prepare you, while additional welding coursework will be a necessity for some pipefitting and steamfitting apprenticeship training programs.

Training required: Most plumbers, pipefitters, and steamfitters are trained through a 4-5-year apprenticeship, offered by unions and businesses, which typically includes 2,000 hours of paid applied on-the-job training. In the classroom, apprentices learn safety, local plumbing codes and regulations, and blueprint reading. The Home Builders Institute offers a pre-apprenticeship training program for a number of trades including plumbing.

Licensure/Certification: Most states and localities require plumbers to have specific licenses and certificates, which vary but typically require workers to have 2-5 years of experience and to pass an exam that shows your knowledge of the trade and of local plumbing codes before you will be permitted to work independently. In addition, most employers will require that you have a valid driver's license.
Plumbing Career Outlook: A Growing Need for Plumbers
We will always need plumbers. In fact, we need them now more than ever, as there's currently a shortage of plumbers and other skilled laborers across the nation. A recent survey of 18-25 year olds by the National Association of Home Builders showed that among the respondents who knew what career they wanted, only 3% picked construction. The same survey showed that 63% of young adults said it was unlikely they would join the trades.
There's a lot of discussion about why this is the case. Part of it is likely due to a lack of exposure to the trades. A lot of it probably has to do with cultural misconceptions about the jobs themselves and the kinds of people that do them. Whatever the case may be, it all amounts to the same thing: We need plumbers.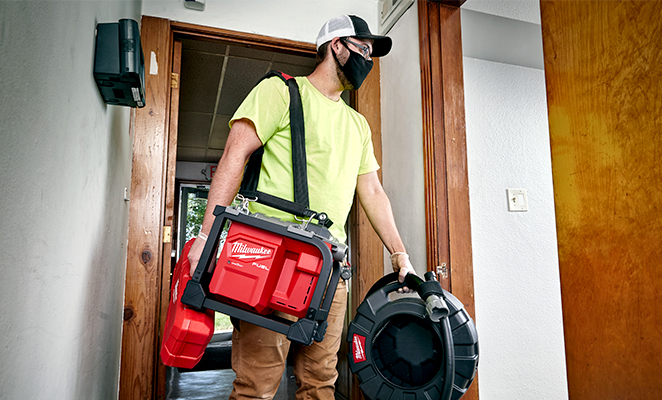 The good news—the great news, really—is that plumbing is a relatively easy field to break into. The only requirement to begin working as a plumber, as we mentioned above, is typically a high school diploma. Instead of paying tens of thousands of dollars for an expensive education at a college or university, you can learn the plumbing skills you need at a trade school, which are often vastly cheaper by comparison. Or you can skip trade school entirely and start making money right away as you train for four to five years as a paid apprentice.
The plumbing career outlook is good, too, with employment for plumbers pipefitters, and steamlifters projected to grow by 4% from 2019-2029.
Plumbing Career Salary: How Much Do Plumbers, Pipefitters, and Steamfitters Earn?
And have we mentioned the pay is good? In 2019, the median salary for individuals in the plumbing, pipefitter, and steamfitter occupation, according to the Bureau of Labor Statistics, was $55,160 per year, or $26.52 per hour. This is about $10,000 higher than the average earnings of other trades in the construction industry, and more than $15,000 higher than the average salary of all other occupations.
Depending on the job, a master plumber can make as much as $78,000 a year. And all without taking on a crushing burden of student loan debt!
Employment for plumbers, pipefitters, and steamlifters is projected to grow by 4% from 2019-2029.
Multiple Career Pathways
One of the most appealing things about plumbing is the variety of career path opportunities it opens up. Plumbing is a complex profession that involves the interplay of many tools, materials, and knowledge sets. While the generalist's path is rewarding, there are several areas that plumbers can specialize in, depending on your interests.
Here are a few of the careers you can explore as a plumber:
Pipe/Steamfitter: Design, fabricate, install, and maintain pipes for water, steam, heating and cooling systems.

Pipelayers: Tasked with laying underground pipes for storm and waste removal sewers.

Gas Service Technician: Install and repair gas powered heating systems and appliances, including boilers.
Project manager: Leverages years of experience to supervise plumbing projects and communicate with other construction specialists in a commercial setting.

Business owner: Own and manage your own plumbing business.
Plumbers work in a variety of settings. Commercial plumbers are trained to work on complex public water systems in larger environments like schools and convention centers. A residential plumber is who you call when you need your pipes repaired or a fixture installed in your home.
Whatever the specialty or setting, plumbers are essential to ensuring that clean water flows through our schools, homes, and public buildings.
Plumbing and the Tech Frontier
We would of course be remiss to not at least touch upon how evolving technologies are transforming the plumbing trade. As a plumber, it pays dividends to stay on top of new products and emerging trends that will change how the job gets done in the future.
For example, along with being versed in hydrodynamics, the plumbers of tomorrow will need to add computer savviness to their toolboxes. Smart devices like the Phyn Plus can help users measure changes in an entire home's water supply. Accessible via mobile phone app, these devices can track microscopic changes in water pressure, how many gallons a particular fixture uses on average, and detect potentially expensive and wasteful leaks before they get out of control.
There are toilets nowadays with a whole host of novel features—from air-drying to self-cleaning—including some touchless models that respond to voice commands. Everything from showers to irrigation systems can now be controlled from a phone. If the digital elements of these new systems and devices malfunction, it may fall to plumbers to troubleshoot and repair them.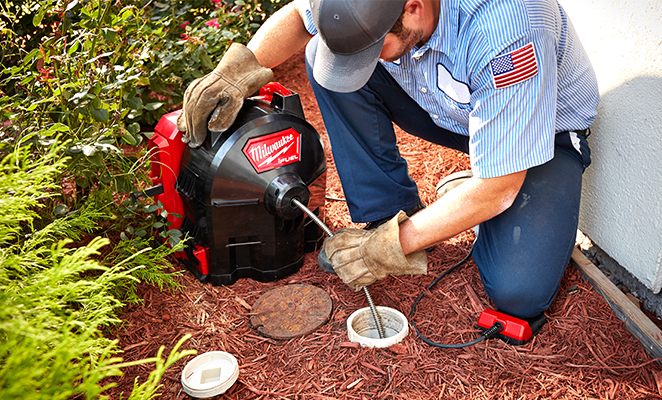 Beyond the techno wizardry of convenience, advances like tankless water heaters are allowing for more energy efficient and environmentally friendly usage of water. In that same vein, innovative greywater systems can capture and purify water that's already been lightly used once—like dishwater, for example—and recycle it back through the pipes for a second go around. In this way, knowledge of lower impact green technologies may give enterprising plumbers an edge on the competition.
On top of all of these plumbing technology advances, we at Milwaukee are committed to disrupting the plumbing industry with new innovation, both revolutionary products that help make your job easier, safer, and more efficient, as well as technologies that will level up your business. Some of our recent plumbing solutions include:
MX FUEL™ Machine w/ POWERTREDZ that help one-man-shops more efficiently safely handle service calls.

Revolutionary plumbing installation tools, like the M18 FUEL™ FORCE LOGIC™ Press Tool. This solution integrates with One-Key, offering the ability to monitor and record usage history and performance, and then, utilizing the One-Key web app, create and share with stakeholder reporting documentation that demonstrates jobs performed to spec.
Bottomline: We need plumbers. It should be clear by now that there's a lot more to the profession than meets the untrained eye. Our culture tends to caricaturize plumbers, but it's undeniable that in reality this is an advanced technical trade that requires a high level of skill, dedication, and adaptability to succeed in. A rewarding and meaningful line of work, plumbing has a low barrier of entry, is an affordable career to pursue, and is among the highest paid jobs in the construction industry.