Careers in Construction: Opportunities in the Metalworking Industry
Thought Leadership
Lucas Marshall
|
Published: June 23, 2021
|
Updated: April 29, 2022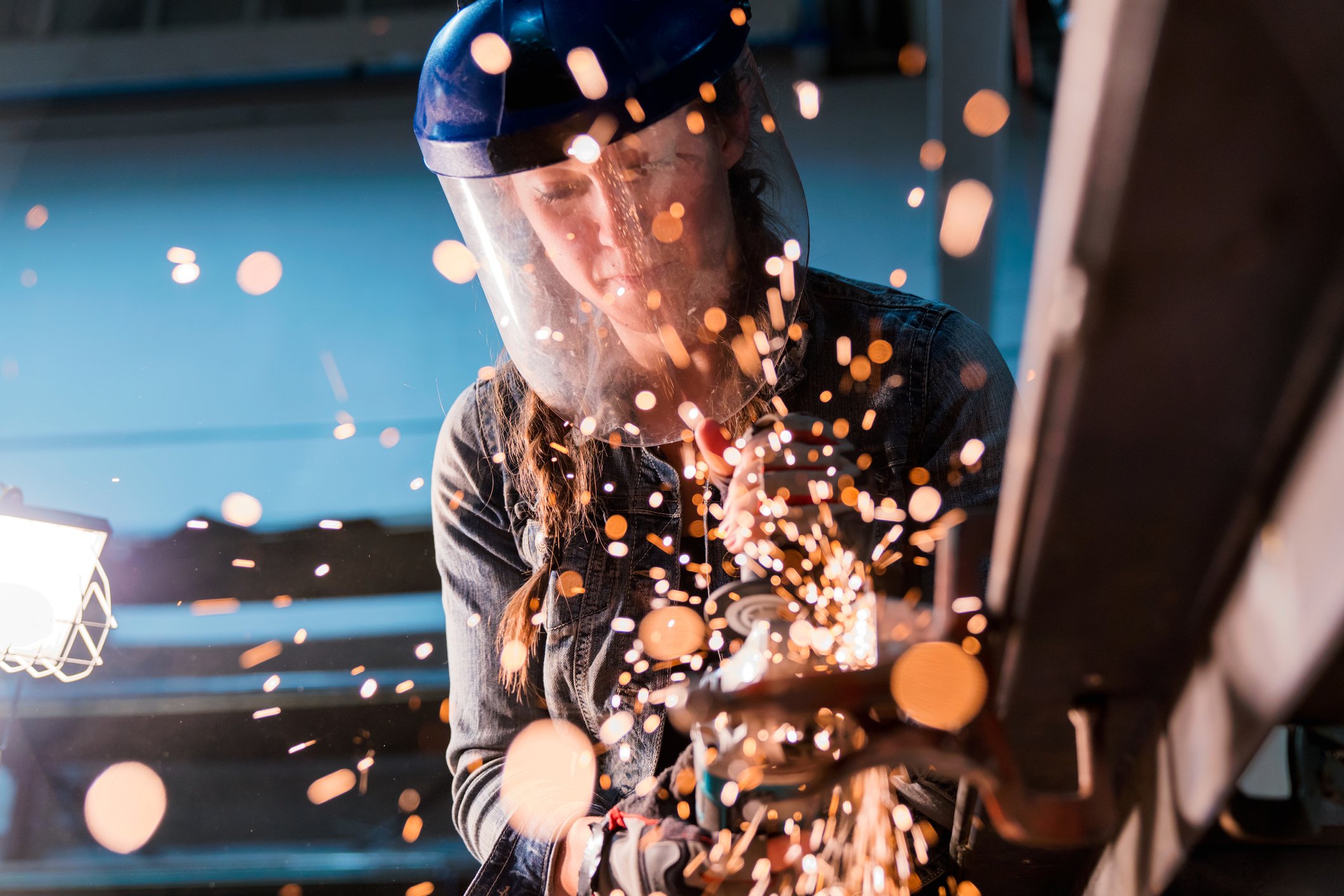 It begins with what would appear to the outward, untrained eye as a chaotic scene. Sparks fly. Fires forge, radiating bright, blinding orange as hammers thump and collide. Flickering, scorching particles enter the air in a burst of uninhibited liveliness, like fireflies creating a summer evening twilight. Metal bends, is methodically cut, shaped and reshaped, and fashioned, as artistically as it is scientifically, into the products we use; and so too are the intermeshed cogs within these items that are so critical to whether they function properly.
There's a considerable variety of tasks that take place—and such rich history—in the metalworking industry. Forging processes date back to the early metal- and blacksmiths we've read about in history textbooks, seen portrayed in Hollywood blockbusters, and (for some of us) interacted with while on Renaissance Fairgrounds. Jump forward in time, industrialized manufacturing has employed machinists, welders, and fabricators at such a rate that pop culture references have spun up. Fictional fabricators and welders have entered our collective consciousness, like Shameless's incomparable Debbie Gallagher, or the titular, albeit insomniac, machinist portrayed by the versatile Christian Bale. Metalworkers have likewise appeared in reality construction-related TV shows and have been cast in a more positive light, like the fabrication artisans seen in custom shops like Gotham Garage and Rust Bros Restorations, who take down-on-their-luck classic cars and turn them into ingenious "resto-mod" creations.
These appearances, growing in frequency, help portray how fruitful, numerous, and advantageous metalworking career opportunities are to those interested in pursuing a trade that has stood the test of time.
In this article, we'll highlight an occupation in metalwork, as well as:
the various

types of

metalworking and career paths there are available to a metalworker: e.g.,

fabrication jobs

,

blacksmith jobs

,

welder occupations

how to get into metalworking

,
the required skills and training you'll need,
the pay/

salary

you can expect,
some

metalworking tools

you'll need
and more!
Got a friend interested in the trades? Check out and share our full Construction Careers List!
Types of Metalworking
Metalwork is among the oldest occupations. As early 10th century BCE, for example, lived Tubal-cain, known for being the first blacksmith, who forged instruments made of bronze and iron.
A metalwork definition might broadly describe the process of creating useful objects and products constructed of metal. This could comprise shaping and reshaping metals to create complete objects, like swords and other tools, to creating small parts (like engine components), assemblies, and joining large-scale structures.
Forging: Among the oldest metalworking processes, and practiced by metalsmiths, forging is the process of fashioning metal objects by applying heat and mechanical loads.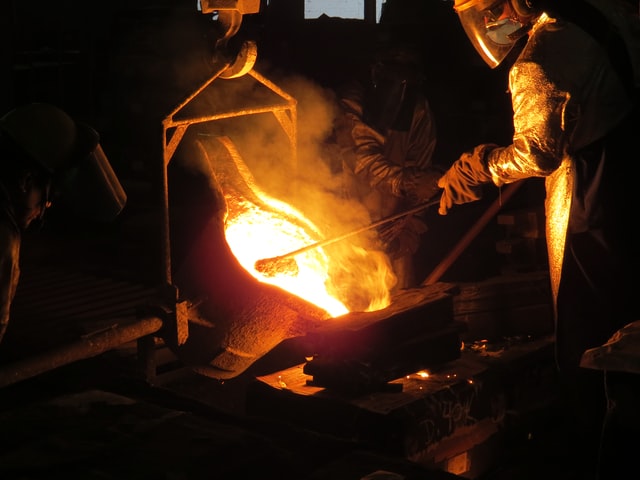 Photo by Francisco Fernandes on Unsplash
Metal machining: Metal machining is the process in which a material is cut to a specific size and shape through a controlled material-removal process. Machining can be done using various machining tools (lathes, mills, etc.) or can using computer-controlled tools (also known as numerical control, or CNC machines) to automate various machining processes. Consider an example of automated metal machining, how custom motorcycle manufacturer, Arch Motorcycle, uses CNC machines to create premium quality components like methodically machined gas tanks.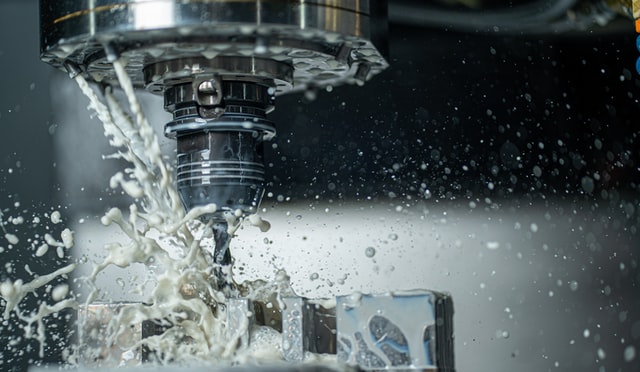 Photo by Daniel Smyth on Unsplash
Fabrication: Metal fabrication is the conjoining of metal structures by cutting, bending, and joining/assembling While hammering may be done manually, the

metal cutting process

might utilize metal cutting saws and sheers. Meanwhile, joining is typically done through welding: the process of joining metal, or other materials, via a fusion of pressure and heat. Welding, unlike brazing and soldering which use low-temperature metal-joining techniques, uses high heat to melt base materials. After base materials are melted, filler materials are typically added to form a pool of molten material (aka: weld pool) that cools to form a joint.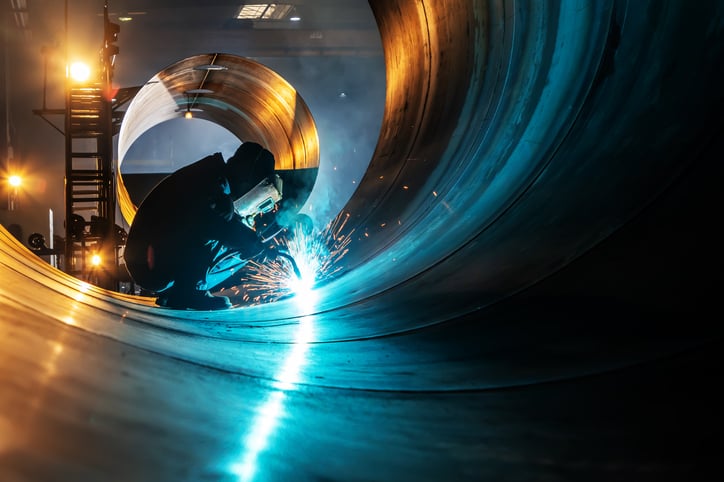 Job Description: What Does an
Occupation in the Metal Industry

Look Like?

Metalworkers are skilled trades specializing in working with metal material. Duties may differ depending on the area of metalworking you specialize in: e.g., cutting, joining (forging: metalsmith; welding: welder fabricator), machining, etc. For the purpose of this article, and the various facets of the metalworking industry (as well as the wide-ranging career opportunities and occupations in the metal industry), we'll break down general roles and responsibilities of the most common metalworking jobs.

Duties, per the Bureau of Labor Statistics, for example, of a sheetmetal worker may include:
Selecting the appropriate types of sheet metal according to design plans.
Measuring and marking dimensions for reference lines on metal sheets.
Drilling holes in metal for screws, bolts, and rivets.
Installing metal sheets with supportive frameworks.
Fabricating or altering parts at construction jobsites.
Maneuvering and anchoring large sheet metal parts.
Fastening seams or joints by welding, bolting, riveting, or soldering.
While these duties typically overlap with similar roles (e.g., fabricators, welders), duties of metalworkers specializing in machining differ.
General duties of a machinist, per BLS, include:
Reading blueprints, sketches, or computer-aided design (CAD) and computer-aided manufacturing (CAM) files.
Setting up, operating, and disassembling manual, automatic, or computer numerically controlled (CNC) machine tools.
Aligning, securing, and adjusting cutting tools and workpieces.
Monitoring the feed and speed of machines.
Turning, milling, drilling, shaping, and grinding machine parts to specifications
Smoothing the surfaces of parts or products.
Presenting finished workpieces to customers and making modifications as needed.
General duties of machinists specializing in tool and die making, on the other hand, may include:
Reading blueprints, sketches, specifications, or CAD and CAM files for making tools and dies.
Computing and verifying dimensions, sizes, shapes, and tolerances of workpieces.
Filing, grinding, and adjusting parts so that they fit together properly.
Testing completed tools and dies to ensure that they meet specifications.
Smoothing and polishing the surfaces of tools and dies.
List of Metalworking Occupations

and Related Titles
Sheet metal/Sheetmetal worker
Welder Fabricator

Blacksmith
Related Trades and Occupations
Boilermakers
Ironworker
Machinist and Tool and Die Makers
Roofers
Materials Engineer
Metallurgical Engineer
How Do I Get Started with Metalworking

? Skills Needed, Training, Education

If you're trying to determine how to get into metalworking for the first time, you'll want to keep a couple of things in mind. Like other trades and occupations in the construction industry, a metalworking career, on the whole, doesn't require taking on the time and considerable financial investment typically associated with a traditional 4-year college degree. However, like with all careers, honing the right skills, and pursing the appropriate training, certification, and (where applicable) education can help set you apart in the talent pool, get more callbacks, and land more jobs.
Metalworking Skills
Typical skills of a metalworker include:
being detail-oriented to make precise measurements (measure twice, cut once!), following detailed instructions, and monitoring your surroundings for safety risks.
having good dexterity—hand-eye coordination and motor control to make precise cuts and bends in metal pieces.
having mechanical skills to use saws, lasers, sheers, presses, and other equipment.
having physical strength and stamina.
Meanwhile, skills of a tool and die maker, while similar, may add:
analytical skills to understand technical blueprints, models, and specifications so that you'll be able to craft precise tools and metal parts.
math skills and computer application experience, using computers to work with CAD/CAM technology, CNC machine tools, and computerized measuring machines.
technical skills to understand computerized measuring machines and metalworking processes, such as shock removal, chip control, and heat treating and plating.
Metalworking Education
Technical colleges, community colleges, and trade schools all offer a wide range of invaluable training and credentialing that could set you apart while providing a wealth of knowledge, often taught by industry professionals, instructors who actually do what they teach.
For example, technical diplomas can be earned, and skills gained, in such areas as welding, advanced metal fabrication, tool and die making, CNC technician, and machine tool operations. Past the diploma-level, associate's degrees in areas like welding technology or manufacturing operations management can train you in the most cutting-edge tools of trade or prepare you for a management path, respectively.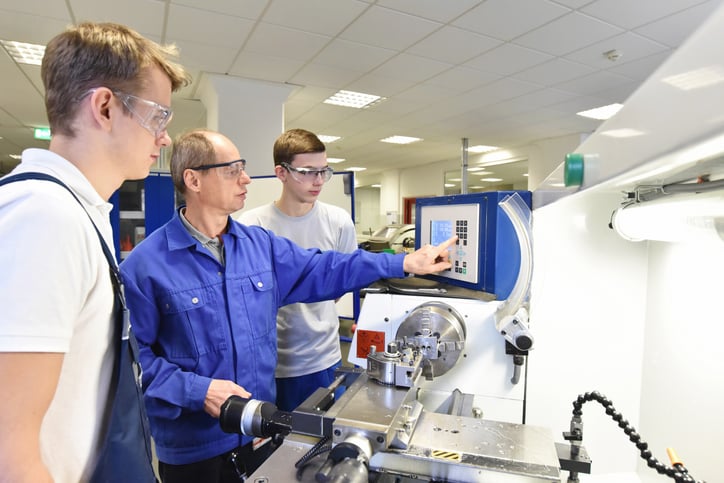 Additional educational training in manufacturing may be of interest, such as in mechanical CAD or mechanical design technology, which could help land manufacturing-related roles, but also open doors to careers in mechanical drafting, as well as roles as a construction technologist or BIM specialist; while pursuing education in supply chain management could certainly be of use to those interested in roles as a construction inventory manager. It's worth nothing, the more qualified, the better, especially if you're interested in making the case for evolving your role and making yourself an invaluable asset to any company. That said, if you're interested mainly in honing your craft, some state universities even offer programs leading to a fine arts bachelor's degree in metalsmithing.
Finally, a not-too-far-off path for metalworkers, particularly closely related to tool and die makers, is pursing additional education to become a materials engineer. Whereas you might think the metalworker as the technician who uses materials to fashion together products, it is the job of a materials engineer to develop, process, and test materials that are to be used in a wide array of products. Usually requiring a bachelor's degree in material science or engineering, the median salary of a materials engineer is a respectable $95,640 or $45.98 per hour, and builds off the similar analytical and mathematical skills as well as overall interests in materials and construction you already may have.
Metalworking Training
Apprenticeships in sheet metalworking, welding, and tool and die maker roles can be obtained, in many cases, through technical, trade schools, and junior colleges, and typically require 5 years to complete.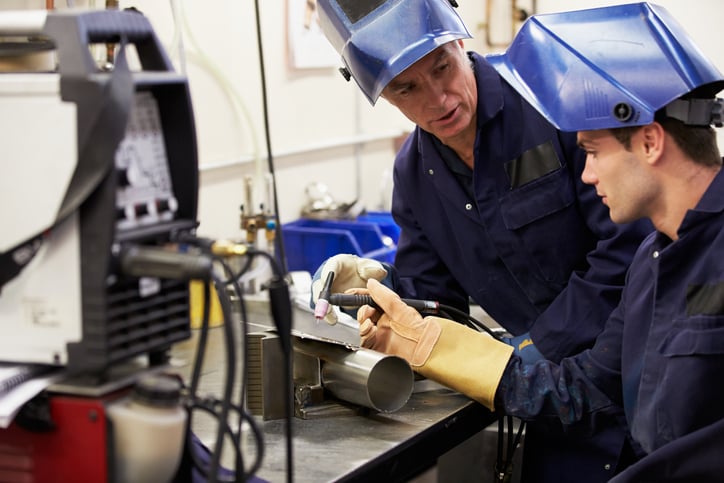 License, certifications, and registrations
While not required, sheet metal workers can earn certifications through the American Welding Society as well as through Fabricators & Manufacturers Association, International that employers may value.
Metalworking
Salary

: Pay for

Blacksmiths

,

Welders

,

Fabricators

, & Other

Metalworking Jobs

The average pay for metalworkers depends a lot on the specific application of metalwork, title, roles/responsibilities, as well as the industry you're working in.
Sheetmetal Worker Salary
For example, the US Bureau of Labor Statistics indicated that pay for "Sheet Metal Worker" is $51,370 on average, ranging from $30,460 on the low end to $87,470 on the high end. This is slightly higher than the average construction trade worker salary of $47,480, and varies depending on the industry, with the highest earners working in government ($59,710), followed by specialty trade contractors ($52,210), those employed in the construction of buildings ($45,450), as manufacturing metalworkers ($45,320), and in employment services ($43,320).
Fabricator Salary
By contrast, those employed as "Assemblers and Fabricators" make less, on average, with the median pay for this role being $34,970, or $16.81 per hour, according to BLS data. The lowest earning assemblers and fabricators made $24,320, while the highest earners made $56,030. Again, pay varies depending on where you work as an assembler and fabricator. The highest paid ($53,160) are those working on aircraft structures, while engine assemblers make $45,770; structural metal fabricators and fitters make $41,780; coil winders, tapers, and finishers make $37,970; fiberglass laminators and fabricators make $36,390; electrical, electronic, and electromechanical assemblers make $36,390; and timing device assemblers and adjusters make $36,170.
Welder Salary
Meanwhile, the median salary for "Welders, Cutters, Solderers, and Brazers," according to the BLS, is $44,190 or $21.25 per hour. The lowest earning welders made $30,640, while the highest earners made $66,250. Similarly, the highest paid welders were those employed as specialty trade contractors, bringing in a median income of $48,420, followed by repair and maintenance welders ($44,070), and manufacturing welders ($42,650).
Blacksmith Salary
The median blacksmith salary, according to data reported by Salary.com, is $43,724, ranging on the low end at $32,662 to the high end of $54,358.
Machinist Salary
The median salary for "Machinists and Tool Die Makers," according to the BLS, is $47,040, or $22.62 per hour, ranging from $29,240 on the low end to $45,840 on the high end across all occupations. The highest earning industries for machinists were transportation and equipment manufacturing ($49,370), followed by machinery manufacturing ($45,800), machine shops ($44,790), employment services ($34,250).
On the other hand, a tool and die maker, a specific class of machinist in manufacturing, commands a higher overall salary than a straight machinist, earning on average (across all industries) $54,760, with the highest earners being employed in the aerospace product and parts manufacturing industry ($69,360); motor vehicle parts manufacturing ($61,360); machine shops, turned product, screw, nut, and bolt manufacturing ($54,370); plastics product manufacturing ($52,320); and metalworking machinery manufacturing ($51,430).
Job Outlook: What Is Job Stability Like in a
Metalworking Career

?

The job outlook and career prospects for metalworking trades varies by position:
Sheetmetal workers: Employment of sheetmetal workers, representing 137,700 total available positions, is expected to grow by 1% from 2019-2029, which is slower than average when compared to other occupations. Employment opportunities are expected to increase as industrial, commercial, and residential construction continue over the next decade.
Assemblers and fabricators: Employment for assemblers and fabricators, on the other hand, is expected to decline by 11% from 2019-2029. Employment will reflect growth or decline in production of certain manufactured goods. Despite industry-wide declining employment opportunities for fabricators, about 156,300 openings are projected for each year over the next decade. With this in mind, seeking qualifications (such as vocational training and certification) is exceptionally important to give yourself an edge in a narrowing pool of

fabrication jobs

.
Welders, cutters, solderers, and brazers: Employment is expected to grow by 3% (as fast as average) for welders, cutters, solderers, and brazers. As plans for rebuilding the nation's infrastructure emerge, job prospects will open up, requiring the expertise of tradespeople to help rebuild bridges, highways, and buildings. Welders should seek continued training in the latest welding technologies to ensure they have the most up-to-date training while fending off competition for jobs in a tight job market.
Machinist and tool and die makers: Overall employment for machinists and tool and die makers is expected to grow by 3% from 2019-2029 (as fast as average). Breaking this down, employment for machinists only is expected to grow by 4%, and job prospects for machinists will call for mastery of the latest improvements in technology—CNC machines, autoloaders, high-speed machining, and lights-out manufacturing—in order to set up, monitor, and maintain these systems. Meanwhile tool and die maker employment is expected to decline by 5%, attributed by advances in automation.
Metalworking Tools Worth Your Attention
As with any vocation, procuring and mastering the use of your tools of trade is key to becoming a dependable tradesperson that is hired back for jobs.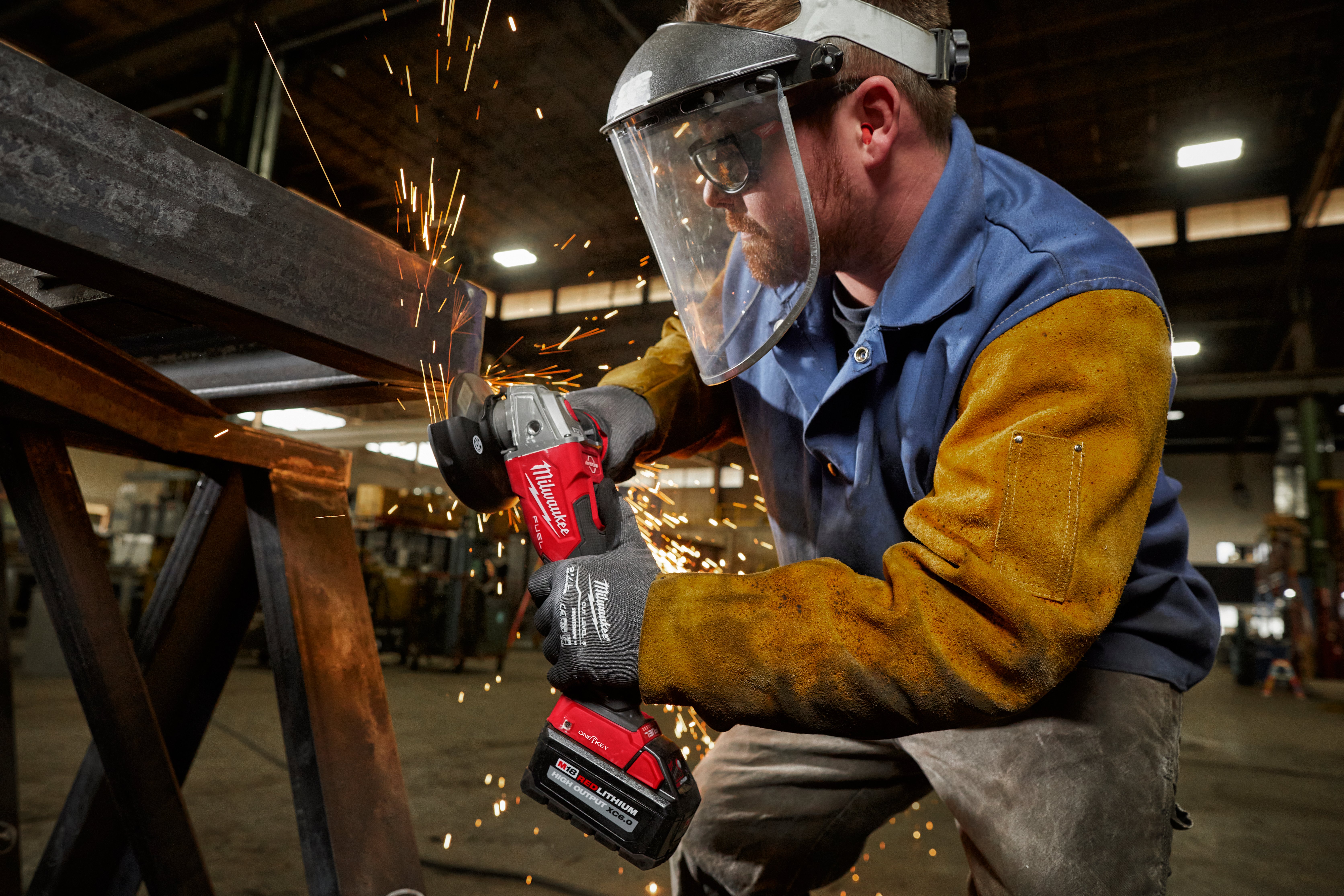 That said, there are a variety of variety of metalworking tools worth entertaining:
Final Verdict: Pursuing Career Opportunities in the
Metalworking Industry

(Yay or Nay?)

So, is metalworking a trade worth considering? We absolutely think so! All things considered, you can hit the ground running in the metal industry with valuable education, training, and apprenticeships likely easily accessible to you at your neighborhood community college. That said, there's also plenty of opportunity to pursue additional education, to make yourself stand out among the crowd and command a higher salary, whether that's in advanced technology in welding and manufacturing technology, technical diplomas in tool and die making and CAD design (opening even more career opportunities to you!), or whether you'd like to apply your natural analytical and mathematical skills toward additional materials engineering training. The sky's the limit!

All this to say, just as the blacksmith tends to have a lot of irons in the fire, you too have plenty of opportunities worth considering in the metalworking industry. Better strike when the iron's hot!
About the Author
Lucas is Content Marketing and SEO Manager for Milwaukee Tool, where he and his team raise awareness about the company's digital products and educate users on best practices through a variety of content vehicles.
More Content By Lucas Marshall
Subscribe to Our Blog
Sign up to receive ONE-KEY™ news and updates.
Recent Articles
2023 has been a year of tremendous change and accomplishment for the One-Key team.
November 27, 2023
Editorial Note: This article was brought to you courtesy of Rose Morrison, managing editor of ...