What Are the Highest Paying Apprenticeships in Construction?
Thought Leadership
Lucas Marshall
|
Published: August 7, 2021
|
Updated: April 29, 2022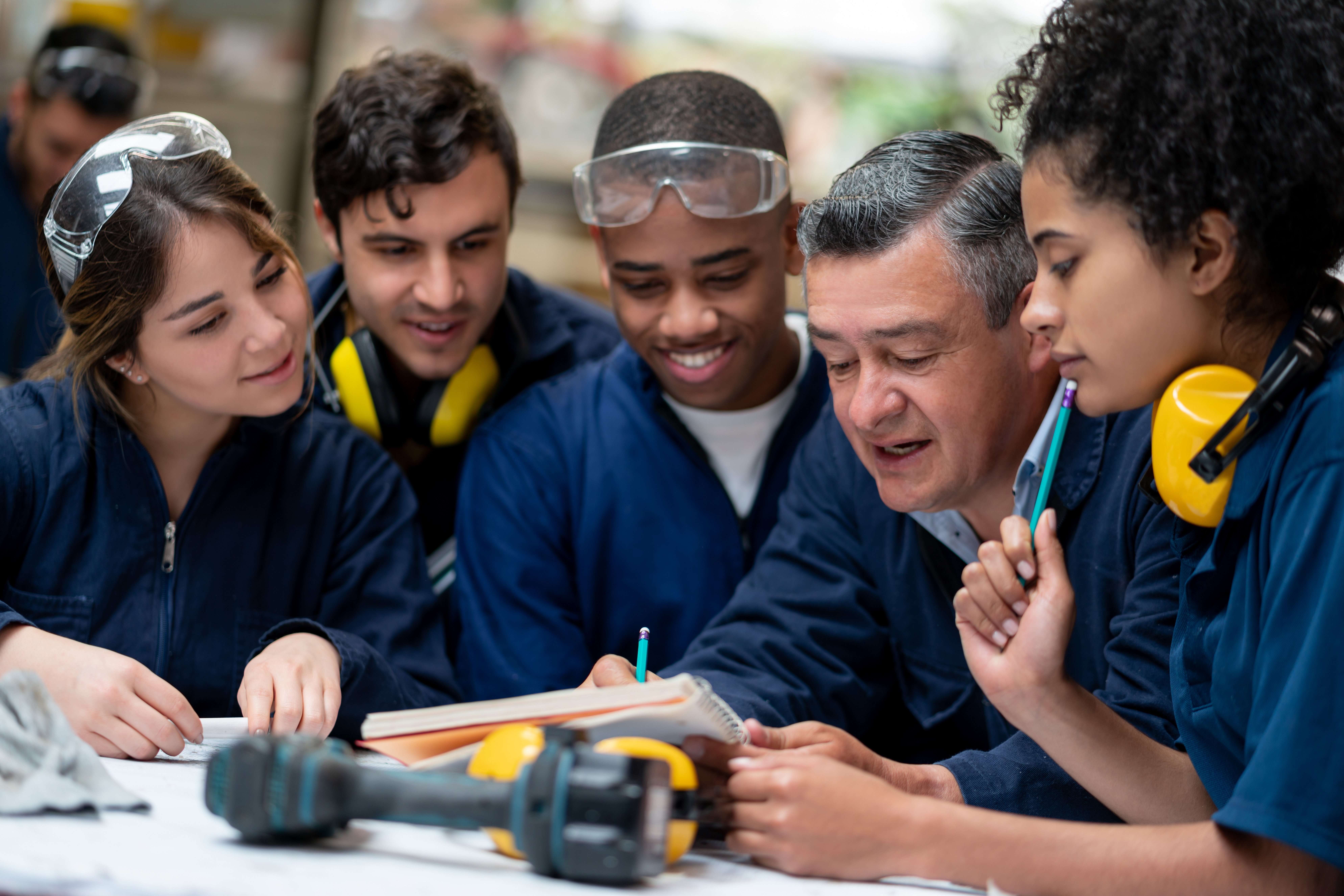 With any career, you generally want to know some important factors before you invest valuable time and energy in pursuit of a given path. Many career tracks, for example, require you to earn formal education beyond high school that takes many years to complete and culminates in towering student debts.
Fortunately, that's not the case when pursuing a career in most construction trades. Aside from a solid salary and fewer upfront costs to get started, most trades offer opportunities for paid apprenticeships, allowing you to make a living while earning valuable skills and learning the trade you're interested in pursuing.
Thus, in this article, we'll discuss the highest-paying apprenticeships in the construction trades, as they compare to salaries you can expect to earn as a fully trained trade in one of these roles.
For more information on getting started in the construction trades, check out and share our full list of Careers in Construction!
Electrician Apprentice Pay
An electrician is responsible for installing electrical wiring, performing electrical repairs, and installing lighting in various types of homes (single-family, apartments) and buildings.
How much does an apprentice electrician make? Roughly, 40-50% of what an electrician makes.
Electrician Apprentice pay generally ranges from $15-$20 hourly. Annual salaries for apprentice electricians, according to some of the major employment websites, fall in the 30k-50k range:
After completing a 4-5-year apprenticeship, you'll be able to apply for electrician positions, which yield around $60k. Ultimately, location plays a factor in how much you'll make as an apprentice electrician, or as a full-fledged electrician, or as a senior-level electrician.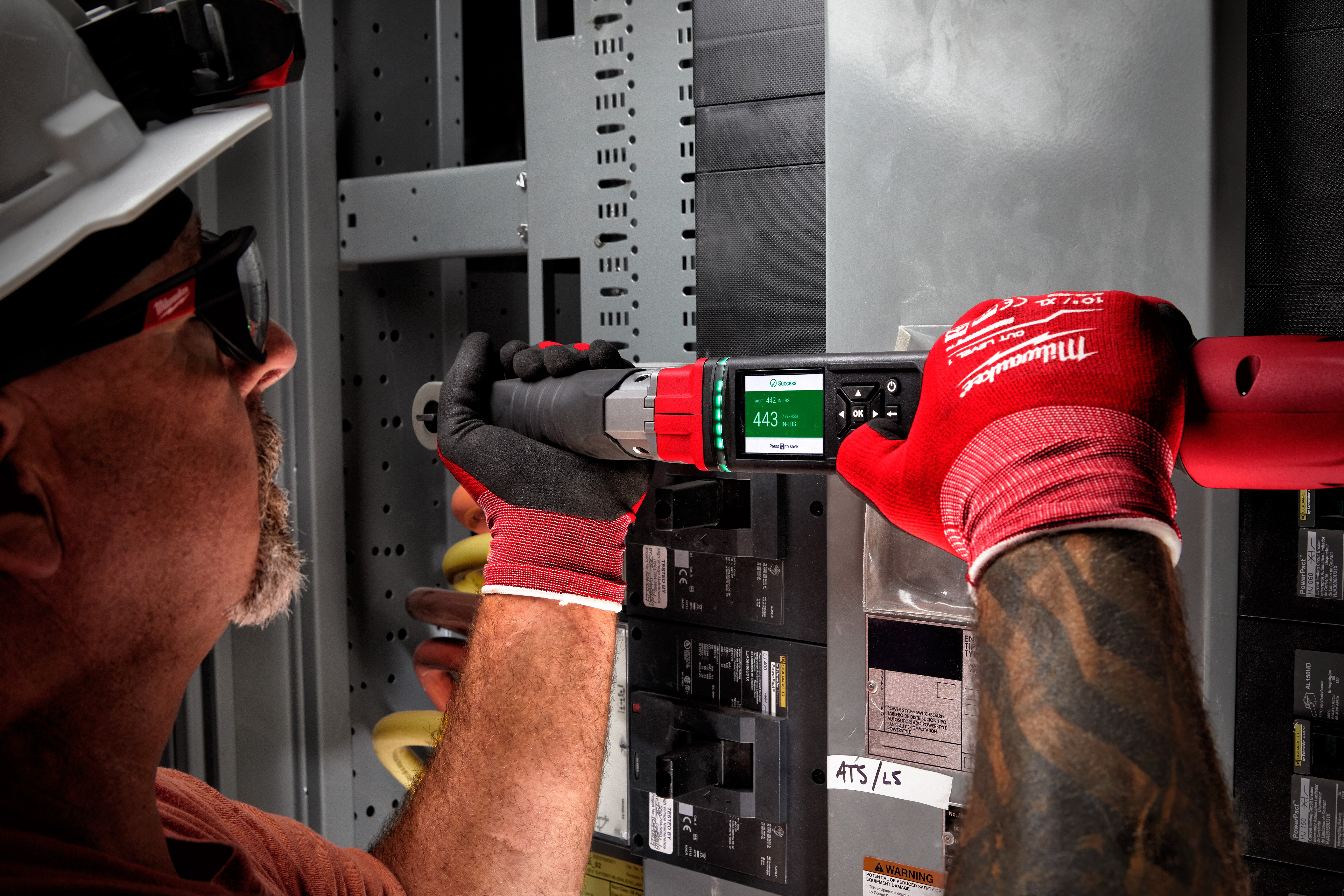 Electrician job outlook is great, double the national growth rate for all occupations, according to the Bureau of Labor Statistics, another important factor worth considering.
Pursuing an electrician apprenticeship? See our electrical installation solutions!
Pile-Driver Operator Apprentice Pay
Pile-drivers are a type of heavy construction machinery used to drill foundational supports, called "pile" or "piling," into the soil. Operators control pile-drivers as they hammer in wooden or steel piles into the ground.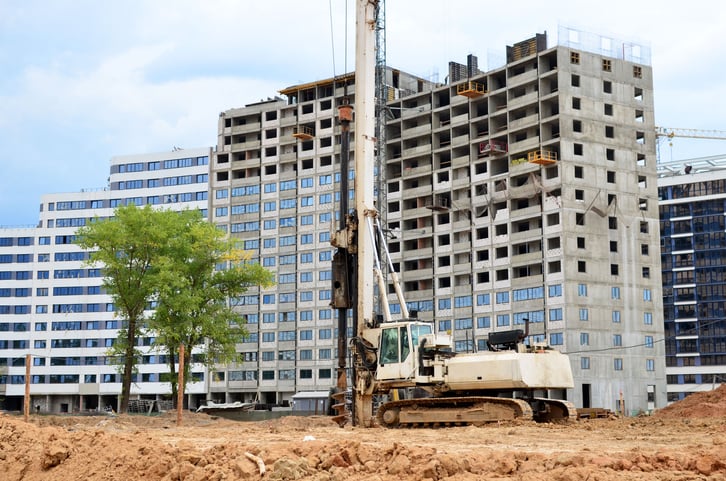 How much does a pile-drive operator apprentice make? Roughly, 70% of what you'd make after completing your apprenticeship. Entry-level pile-driver operators with little to no experience can expect to earn between $37,010 and $45,590 annually. You'll pursue a 3–4-year apprenticeship program with a minimum of 144 hours of instruction, along with 2,000 hours of on-the-job training. Once your apprenticeship is completed, you can pursue positions as a pile-driver operator, which yield an average salary of $71,880 annually.
Carpenter Apprentice Pay
Some carpenters and woodworkers build custom stick-built houses; some design, install, and repair cabinets in new homes and renovation projects, or work out of their own woodworking shops designing one-off furniture pieces for clients, from benches to bookshelves, from media studios to coffee tables.
How much does a carpenter apprentice make? Roughly, 30-50% of a carpenter's salary.
Entry-level carpenter apprentices, according to Payscale, earn around $16 hourly, or $33k annually. After completing a 3-4-year apprenticeship, you'll be able to apply for carpenter positions. Fully trained carpenters earn an average salary of $49k, according to BLS.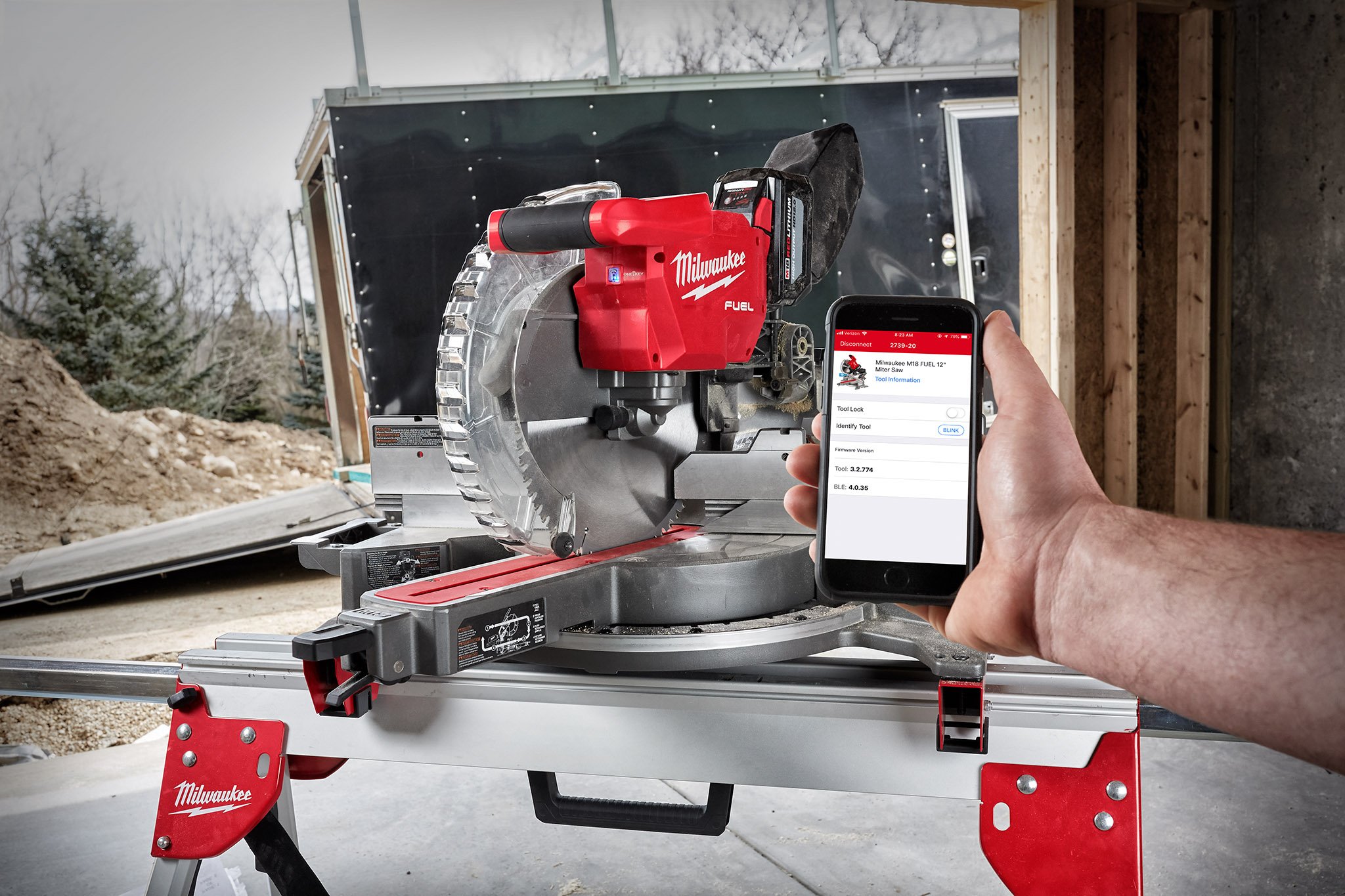 Pursuing a woodworking apprenticeship? Check out our woodworking power tools!
Plumbers, Pipefitters, and Steamfitters Apprentice Pay
Plumbing is a multifaced discipline. Rough-in plumbers, pipefitters, and steamfitters specialize in installing pipes of various types based on blueprints, while the plumbers that the general public is familiar with repair plumbing systems—backed up sinks, malfunctioning faucets, toilets, and so forth.
How much does a plumbing apprentice make? Roughly, 30-50% of what a fully trained plumber, pipefitter, or steamfitter makes.
Apprentice Plumber pay generally falls in the $30k-$40k range, according some of the major employment websites:
Upon completing a 4-5-year apprenticeship program, you'll be able to pursue positions as a plumber, pipefitter, or steamfitter, at which point you can expect to earn an average salary of $56,330.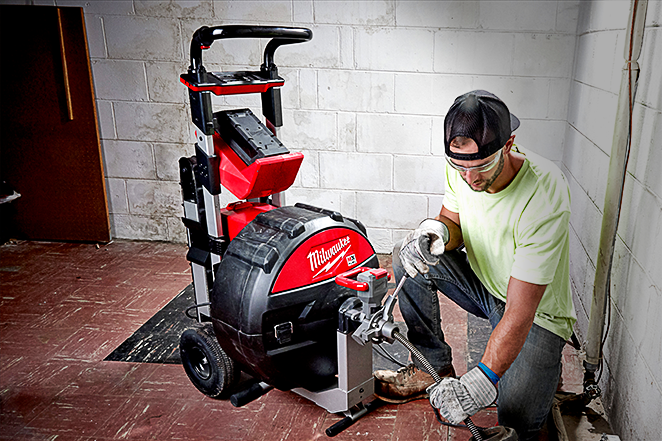 Pursuing a plumbing apprenticeship? Check out our plumbing installation tools, and drain cleaning and plumbing power tools!
Elevator Installer/Repairer Apprentice Pay
An Elevator Installer and Repairer, as the title suggests, specializes in putting in elevators, escalators, and the like, as well as maintaining them. Among the highest paid positions in the construction industry, with fully trained elevator mechanics earning a median salary of $88,540, you might be wondering how much an apprentice pursuing this trade might earn.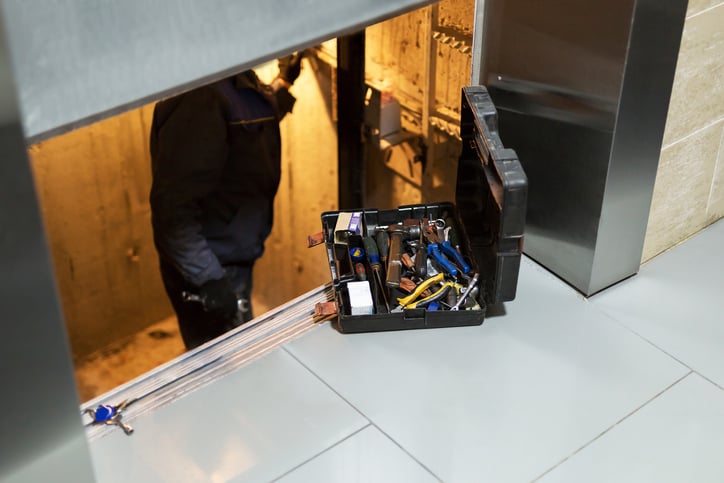 According to the Bureau of Labor Statistics, Elevator Installer and Repairer Apprentice pay is roughly 50% of a fully trained professional in this field, $44,270. If you're a welder, you might qualify for higher wages while pursuing your elevator installer and repairer apprenticeship.
Ironworker Apprentice Pay
Ironworkers, according to BLS, "install structural and reinforcing iron to form and support buildings, bridges, and roads."
How much does an apprentice ironworker make?
Here's what major employment website findings say:
After completing a 3-4-year apprenticeship, fully trained ironworkers can expect an annual salary of $52,210, according to BLS, which differs depending on the kind of position obtained. For instance, reinforcing iron and rebar workers earned $49,390 in 2020, while structural iron and steel workers earned $54,830.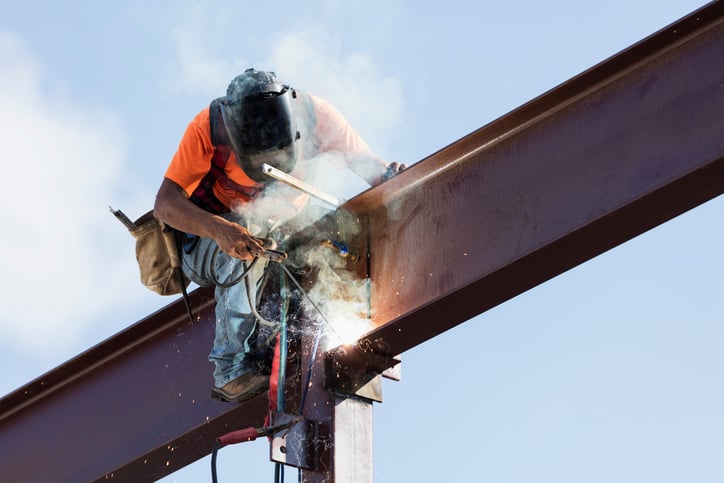 Ironworker job outlook is also good, expected to grow by 5% by 2029 and considered a "faster than average" growth rate compared to all professions.
Boilermaker Apprentice Pay
A boilermaker is a skilled trade that draws on many subdisciplines, such as welding and metalworking to, according to BLS, "assemble, install, maintain, and repair boilers, closed vats, and other large vessels or containers that hold liquids and gases."
How much does an apprentice boilermaker earn?
According to Glassdoor, Boilermaker Apprentice roles make $41,787 annually.
Boilermakers need multifaceted skillsets. They use metalworking tools to remove irregular edges so that pieces fit together. They use advanced robotic and automatic welding tools to assemble boiler tanks. They use plumb bobs, levels, wedges, and turnbuckles to align pieces. They conduct safety checks during planned maintenance, and should be comptent in checking valves, reading water and pressure gauges, and boiler controls, and making repairs as needed.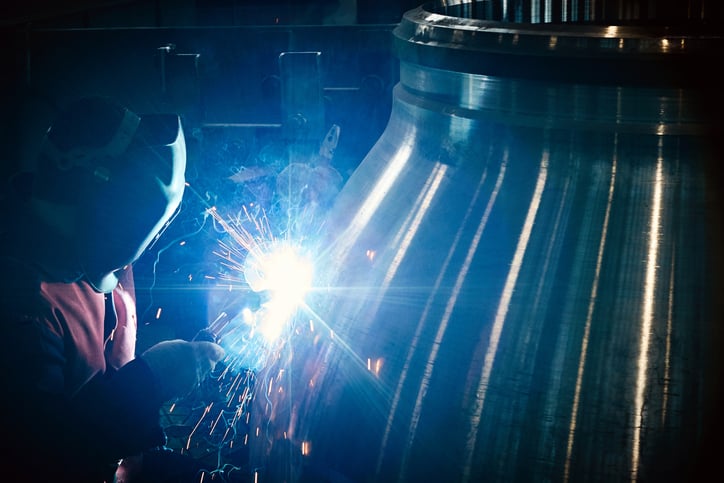 Thus, fully trained boilermakers earn a much higher salary, $65,360 according to BLS or $64,680 for Stationary Engineer and Boiler Operator roles, as compared to other, similar metalworking professions:
Pursuing a metalworking apprenticeship? Check out our Grinders, Band Saws, and Metalworking Tools!
Machinists/Tool and Die Maker Apprentice Pay
Machinists, according to BLS, "use machine tools, such as lathes, milling machines, and grinders, to produce precision metal parts," while Tool and Die Makers, "construct precision tools or metal forms, called dies, that are used to cut, shape, and form metal and other materials."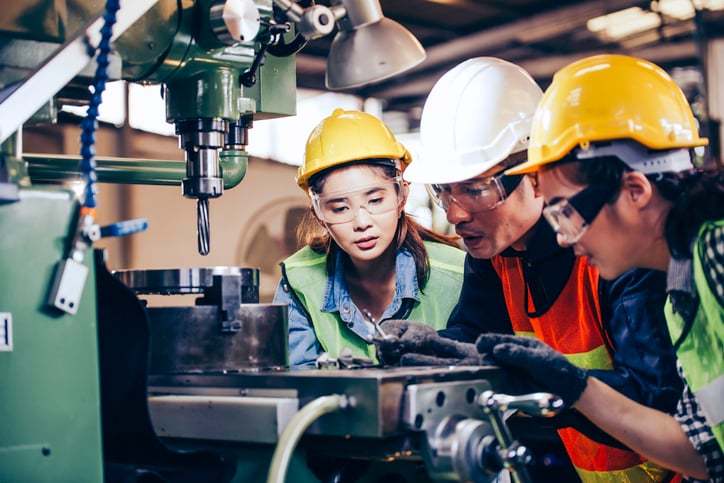 How much do apprentice machinist and tool and die maker make?
Additional Careers with Paid Apprenticeships
And the Winner Is… What Is the
Highest Paying Construction Trade

?

So, the moment of truth: What is the highest paid construction apprenticeship?

Based on the apprenticeships above we discussed, if we're purely looking at apprenticeship earning potential, the highest to lowest paying construction apprentices are as follows:
Ironworker Apprentice Salary: $36-$54k.
Tool and Die Maker Apprentice Salary: $39k-$52k.
Electrician Apprentice Salary: $30k-$50k.
Pile-Driver Operator Apprentice Salary: $37-$47k.
Elevator Installer and Repairer Apprentice Salary: $44k.
Machinist Apprentice Salary: $30-$43k.
Boilermaker Apprentice Salary: $41k.
Plumber Apprentice Salary: $30k-$40k.
Carpenter Apprentice Salary: $33k.
This, however, doesn't tell the whole story. For example, in about the middle of this list are Pile-Driver Operator and Elevator Installer and Repairer. Both of these apprenticeships earn modest salaries ($37-$47k for Pile-Driver Operator Apprentices, and $44k for Elevator Installer and Repairer Apprentices) when compared to what you would earn as a fully trained professional in either role: $71k as a Pile-Driver Operator or $88k as an Elevator Installer and Repairer, respectively. Thus, it's important to consider both earning potential and future earning potential when considering a role.
Let's consider some other professions:
In the above-mentioned professions, in most of these situations, like construction trades, you are learning a skill. Tattoo artists study under a trained tattoo artist. Library assistants are usually enrolled in a graduate program, getting relevant work experience, en route to becoming a librarian. Graduate assistants are enrolled in master's or PhD programs, earning valuable teaching or research experience, en route to becoming a tenure-track professor. Paralegals and legal assistants are often enrolled in Juris Doctor (JD) programs, or have already finished them, preparing to take the bar exam and become a practicing lawyer. In these examples, the apprentice role is disproportionately compensated in comparison to the fully trained expert (in some cases, much more so than the construction trades), but you might find the payoff is worth the investment in time and energy.
At the same rate, other factors, like job outlook, may be even more important than future earning potential. For example, trained boilermakers make a respectable average salary of $65k, but there is far less demand for these roles than electricians, who make comparably less, but are in much greater demand, and who can pursue additional subdisciplines, like solar, to open doors to new opportunities, potential clients, and to help demand higher compensation.
So, What Is the Highest Paid Construction Trade?
All things considered, what is the highest paying construction trade? Fully trained Elevator and Escalator Installer and Repairers earn the highest compensation, at around $88k annually, and have a great job outlook, expected to grow by 7% by 2029, which is faster than average. Apprentices pursuing this career trajectory earn around $44k, which is certainly modest, but if you think you can stick it out for 4-year-apprenticeship, your earning potential will double!
Finding an Apprenticeship
You can use the U.S. government website Apprenticeship.gov to find apprenticeship jobs across all industries based on occupation, company name, or keyword, and location.
Additionally, if you're enrolled in a trade school, community college, or technical college, many will have career resources and, in some cases, sponsored local apprenticeship committees and featured employer sponsors who train apprentices and are most likely to have openings.
About the Author
Lucas is Content Marketing and SEO Manager for Milwaukee Tool, where he and his team raise awareness about the company's digital products and educate users on best practices through a variety of content vehicles.
More Content By Lucas Marshall
Subscribe to Our Blog
Sign up to receive ONE-KEY™ news and updates.
Recent Articles
Editorial Note: This article was brought to you courtesy of Rose Morrison, managing editor of ...
November 13, 2023
There's a whole alphabet soup of inventory management methods to choose from if you're a...