Careers in Construction: How to Become a Concrete and Masonry Worker
Thought Leadership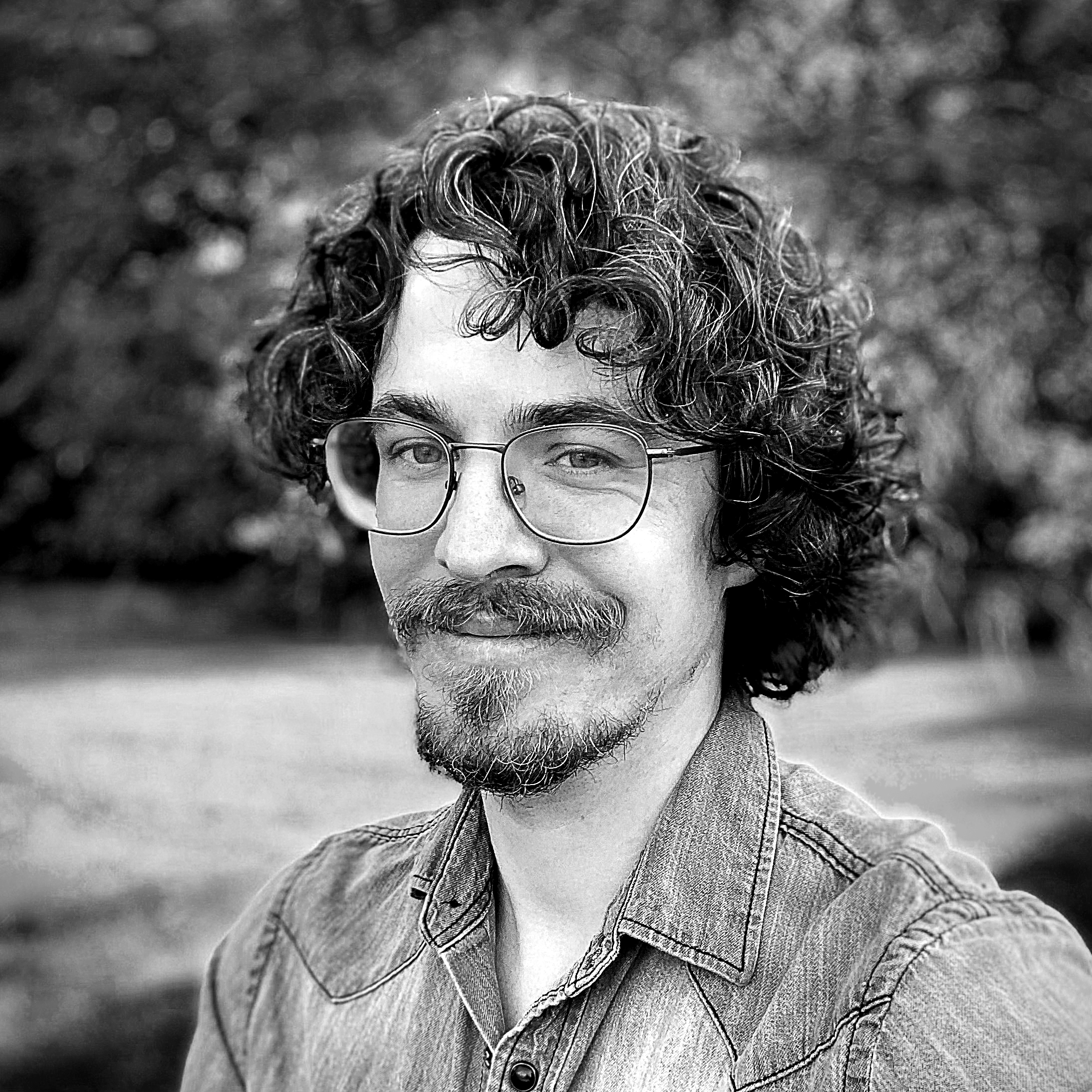 Mike Anderson
|
Published: July 23, 2021
|
Updated: April 29, 2022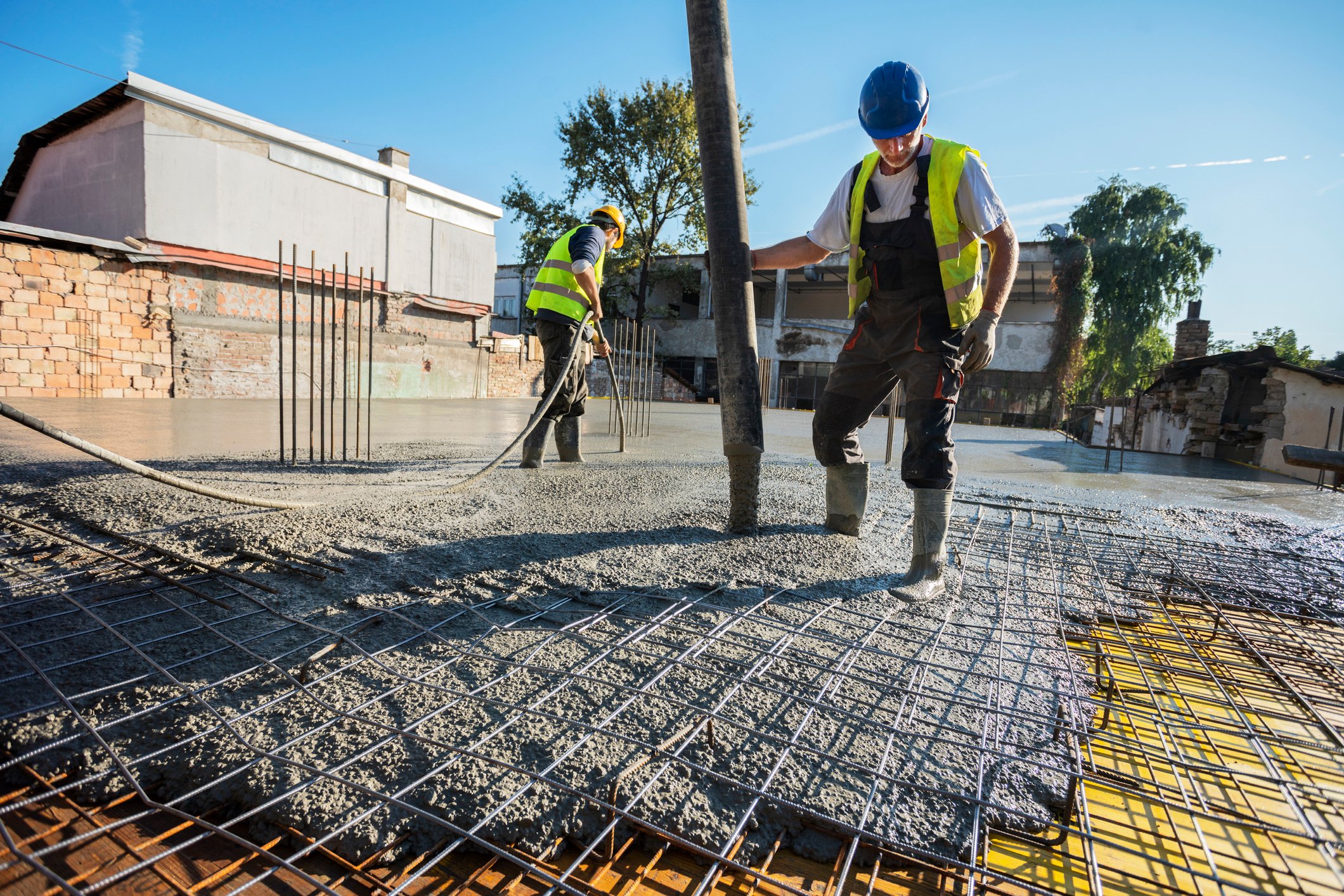 One of the most memorable scenes from The Sopranos happens in the very first episode.
Tony and his daughter Meadow are walking down a street together when they come across a church. The teenage girl is upset about some family drama but her crime boss father has a grin plastered across his face as he stares up at the towering stone edifice. The scene transitions to the quiescent interior, where the two now sit in the dimly lit pews.
"Your great-grandfather and his brother Frank…" Tony whispers. "...they built this place."
Meadow rolls her eyes. "Big whoop."
Tony continues, undeterred. "Stone and marble workers; they came over here from Italy … and they built this place."
Meadow looks around, her teenage angst beginning to melt away as she takes it all in, the camera playing across beautifully ornate friezes, archways, and columns carved out of stone.
"They didn't design it," Tony says in a reverent tone. "But they knew how to build it."
Masonry is a time-honored craft steeped in tradition and lore. From the Coliseum in Rome to the Burj Khalifa in Dubai, the most advanced human architectural achievements have always been built by the hands of skilled laborers on solid foundations of stone, brick, and concrete.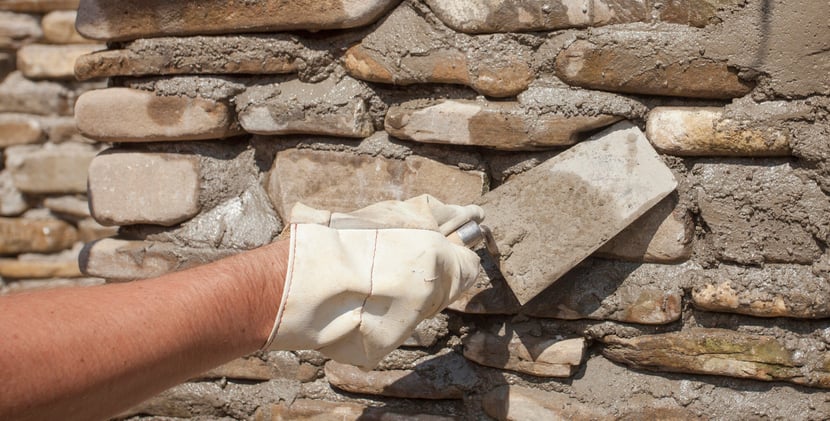 This ancient craft endures to this day, and though it's currently going through a rough patch, the art of building with stone is never going away. If you're looking for an enduring career in construction with above average pay, then consider becoming a concrete and masonry worker.
Got a friend interested in the trades? Check out and share our full list of Careers in Construction!
Masonry Job Description
: What Does a Mason Do?
Masonry workers, commonly referred to as "masons," use a variety of materials to build walkways, walls, and other structures: bricks (brick mason), concrete and concrete blocks (concrete mason), and natural and manmade stones (stonemason). They build structures composed of brick, block, and stone, among the most durable of construction materials; they also create concrete—a mixture of cement, sand, gravel, and water—to build strong foundations like patios, floors, and even important civil structures like dams and roads.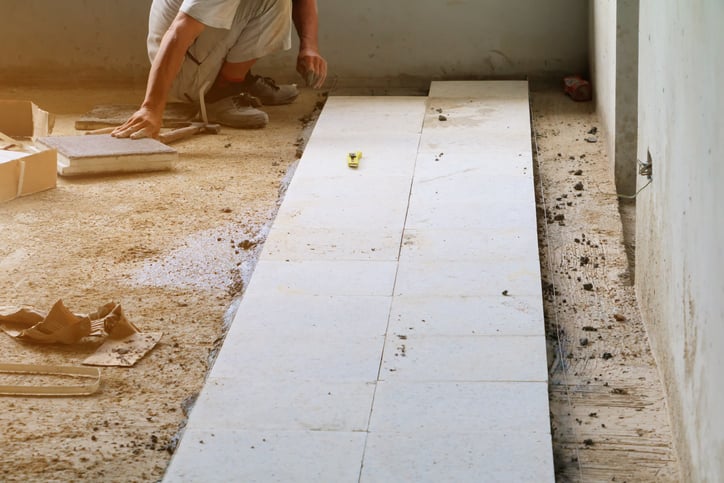 Typical job duties of a masonry worker, according to the Bureau of Labor statistics, include:
Reading blueprints or drawings to calculate materials needed.

Laying out patterns, forms, or foundations, according to plans.

Breaking or cutting materials to required size.

Mixing mortar or grout and spreading it onto a slab or foundation.

Cleaning excess mortar with towels and other hand tools.

Constructing masonry walls.

Aligning structures, using levels and plumbs.

Cleaning and polishing surfaces with hand tools and power tools.

Filling expansion joints with caulking materials.

Laying out and installing rainscreen water systems.
A masonry worker may work in a number of unique industries in some of the following positions:
Cement mason and concrete finisher (masonry contractor)

Brickmason and blockmason

Stonemason

Terrazzo worker and finisher

Poured concrete foundation and structure contractor

Bulding construction

Heavy and civil engineering construction
A Cement Mason and Concrete Finisher, more specifically, according to the BLS, specialize in smoothing and finishing poured concrete, such as floors, walks, sidewalks, roads, or curbs. They align forms for sidewalks, curbs, or gutters; they'll also patch voids and utilize powerful saws and demolition hammers to cut expansion joints and break up old sidewalk slabs.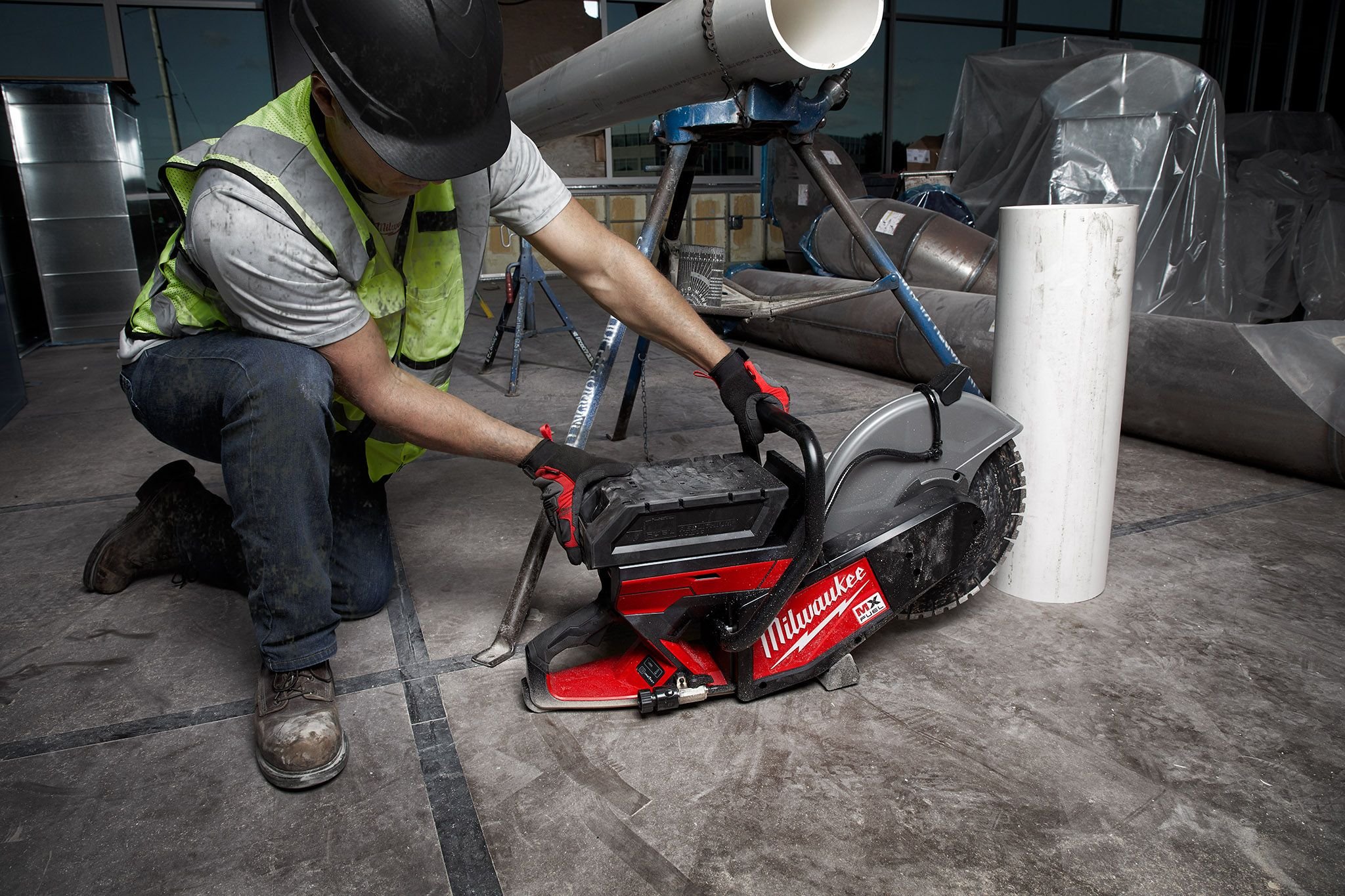 A cement mason and concrete finisher may, for example, work in a number of industries in some of the following positions:
Foundation, structure, and building exterior contractor

Specialty trade contractor

Residential or nonresidential building construction

Highway, street, and bridge construction

Heavy and civil engineering construction

Local government
Similar trades and career paths:
Flooring installer and tile and stone setter

Ironworker

Civil engineer

Carpenter
Now let's take a look at some of the career options available for concrete and masonry workers to explore.
What Kind of Jobs are Available for Concrete and Masonry Workers?
Concrete and masonry workers have a wide variety of jobs to choose from, each one with a different range of pay. Whether you work for a company in the commercial sector or decide to become a private contractor working in a residential setting, no career in this field is for the faint of heart: Masonry is a physically demanding line of work that requires a lot of heavy lifting and involves long periods of standing and kneeling. If you can hack it though, the fruits of your labor are its own rewards: beautiful stonework and solid structures built to last for generations.
Brick and block masons
Brick and block masons build and repair brick structures and facades in either a residential or commercial setting using bricks, structural tile, concrete, glass, and terra cotta blocks. In residential settings, the structures that a brick or block mason might work on include homes, patios, and fireplaces while in commercial settings they likely include outdoor planters, archways, and sewer systems.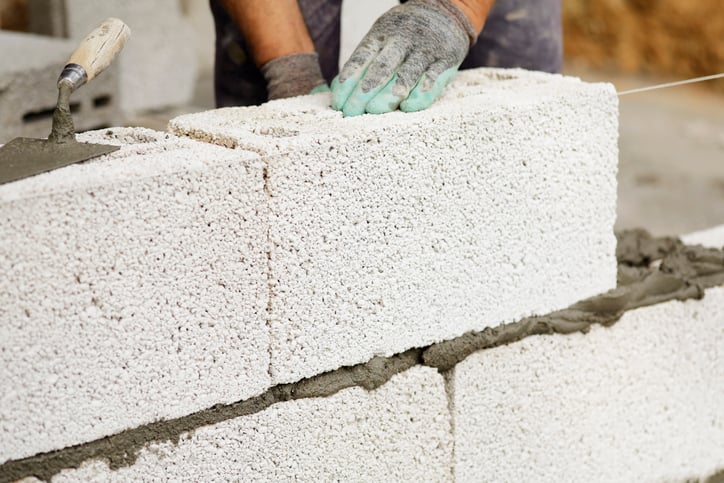 This job requires a high school diploma and the completion of an apprenticeship program. In the course of their work, brick and block masons must be able to cut brick and stone, mix mortar and grout, and use these materials for construction purposes. On average, brick and block masons can expect to make an annual salary of about $58,420.
Stone masons
Stone masons build structures out of stone. This craft can be subdivided into two basic types: Rubble and ashlar. Rubble stone masonry deals with raw unshaped stones while ashlar stone masonry deals with stones that have been cut or "dressed" into a similar or uniform shape. Since stone isn't the most common building material these days, many stonemasons often work on higher end homes or older buildings, repairing and replacing stonework as needed.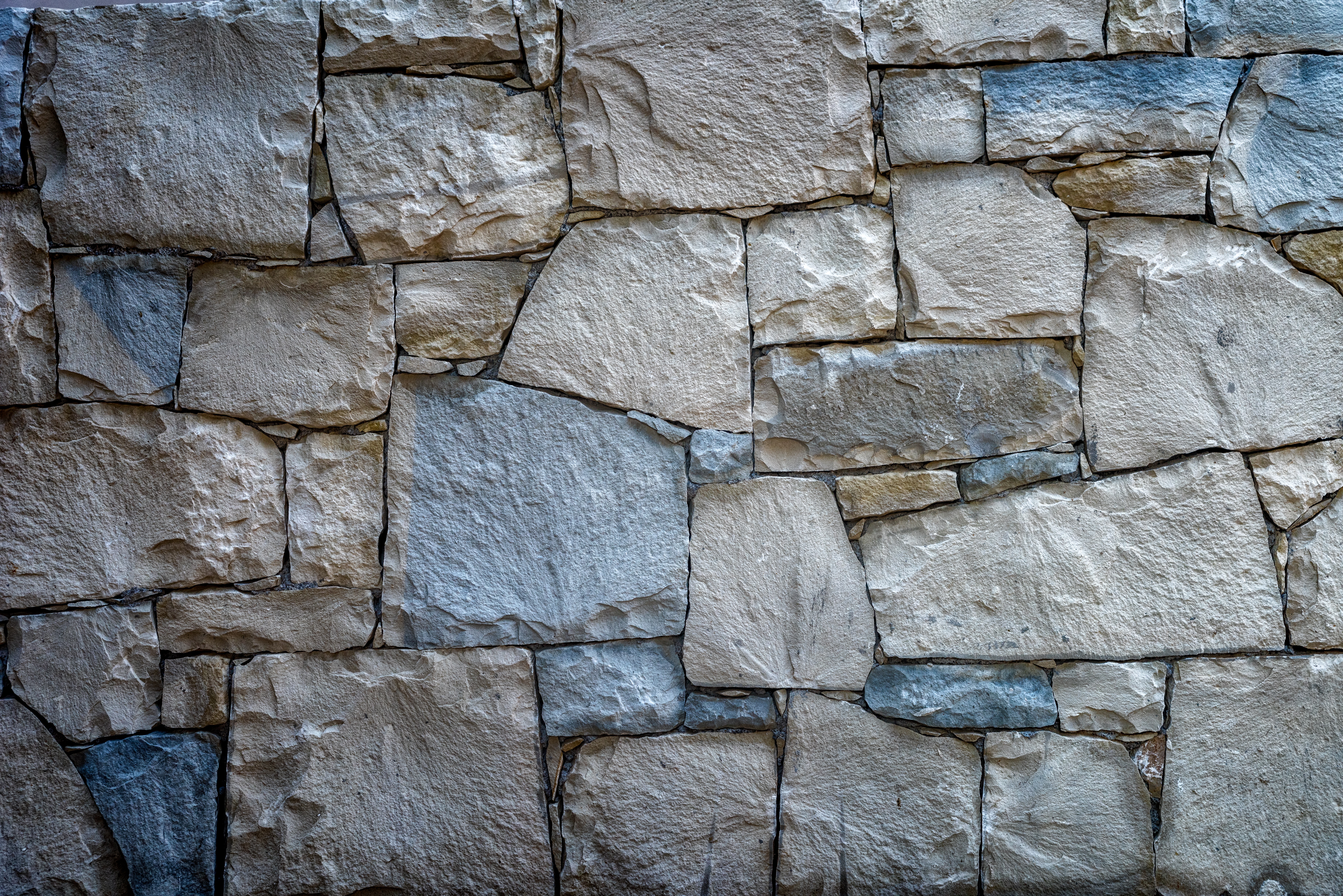 Photo by Paul Zoetemeijer on Unsplash
Stone monuments and headstones also require the touch of a skilled stonemason, as well as window frames, columns, archways, and ornamental work like cornices and arabesques. Stonemasons need to be familiar with different types of stone, including sandstone, limestone, granite, and marble. No longer inducted into the secretive medieval order of Freemasons as a prerequisite for the job, today's stonemasons just need a high school diploma and to complete either an apprenticeship or vocational program. On average, stone masons can expect to make an annual salary of about $48,290.
Cement finishers
Cement finishers work with wet cement, pouring it into molds and smoothing out its surface in residential, commercial, and industrial settings. It's a cement finisher's job to pour the cement for concrete flooring, though they often work outdoors as well, pouring concrete slabs for walkways, roads, bridges, and foundations for buildings.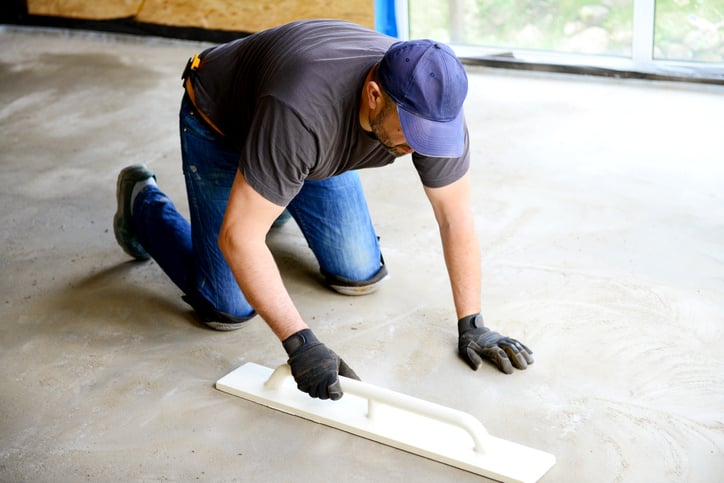 Cement finishers need to be knowledgeable of how wet cement behaves under different conditions and need to be well versed in the techniques of mixing, pouring, and segmenting it into the desired forms. To become a cement finisher, you'll need a high school diploma and to complete an apprenticeship program. On average, cement finishers can expect to make an annual salary of about $49,390.
Cement masons
Cement masons work with dried or "finished" cement in all its various forms in residential, commercial, and industrial settings, installing finished cement walls, pipes, and other concrete components to erect buildings and other structures. A cement mason's job begins where a cement finisher's ends, though there's some overlap between the two occupations. In smaller residential settings for instance, it often falls to a single professional to handle both the cement masonry and finishing on a project. Cement masonry involves everything from the placement of concrete tiles and pavers to the installment of massive concrete pipes for underground sewer systems. Cement masons need to know how to safely assemble finished concrete components into the correct shapes using heavy machinery and cutting tools.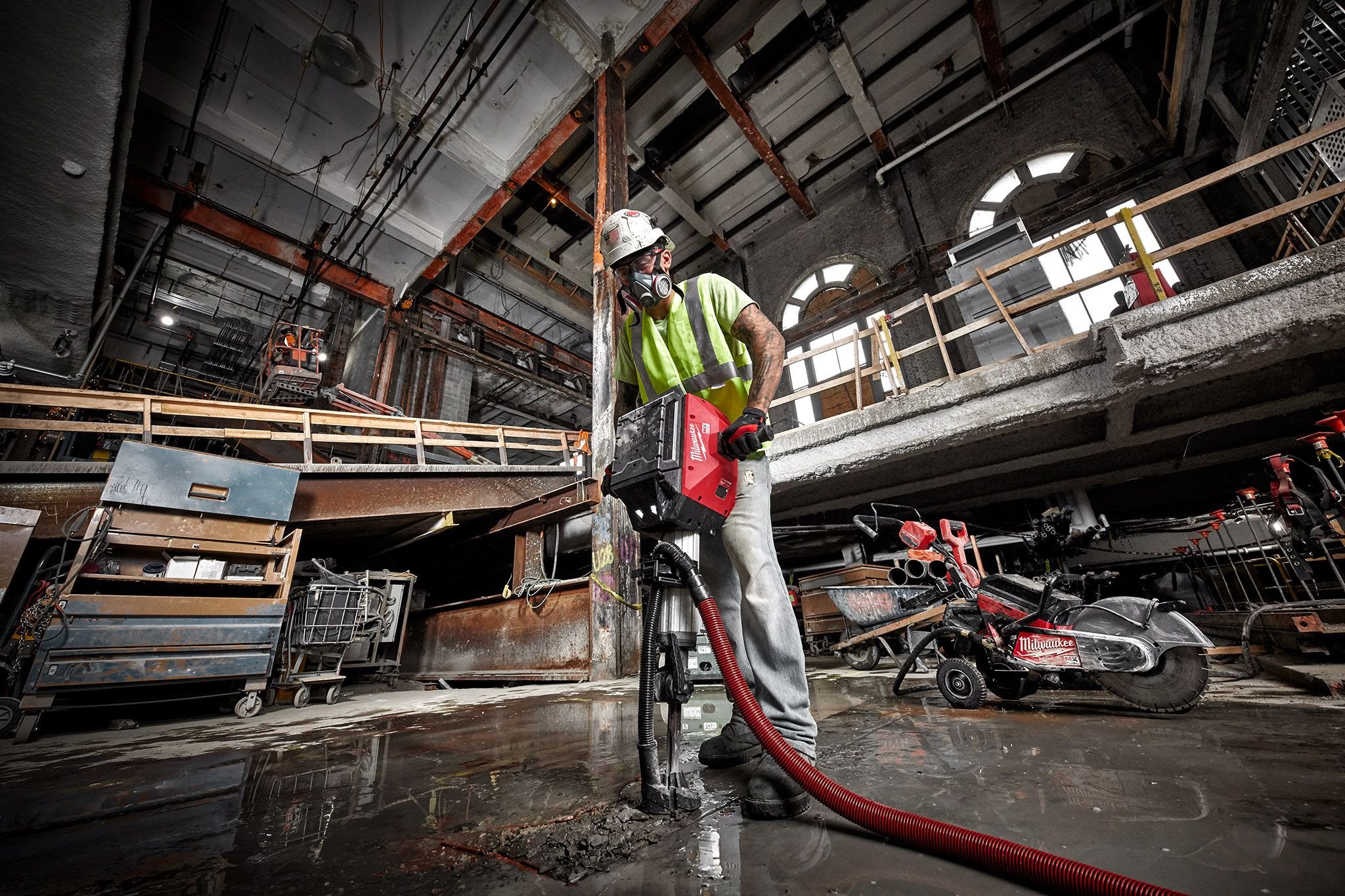 Cement masons need a high school diploma and to complete an apprenticeship program. A great place to start a job search for concrete masonry jobs is concretejobs.com. On average, cement masons can expect to make an average annual salary of about $49,390.

Terrazzo workers
Terrazzo workers produce composite mixtures of cement, sand, pigments, granite, and marble chips to create decorative mosaic surfaces. Terrazzo workers need to be knowledgeable of how to mix different formulas of these materials to achieve the desired effects.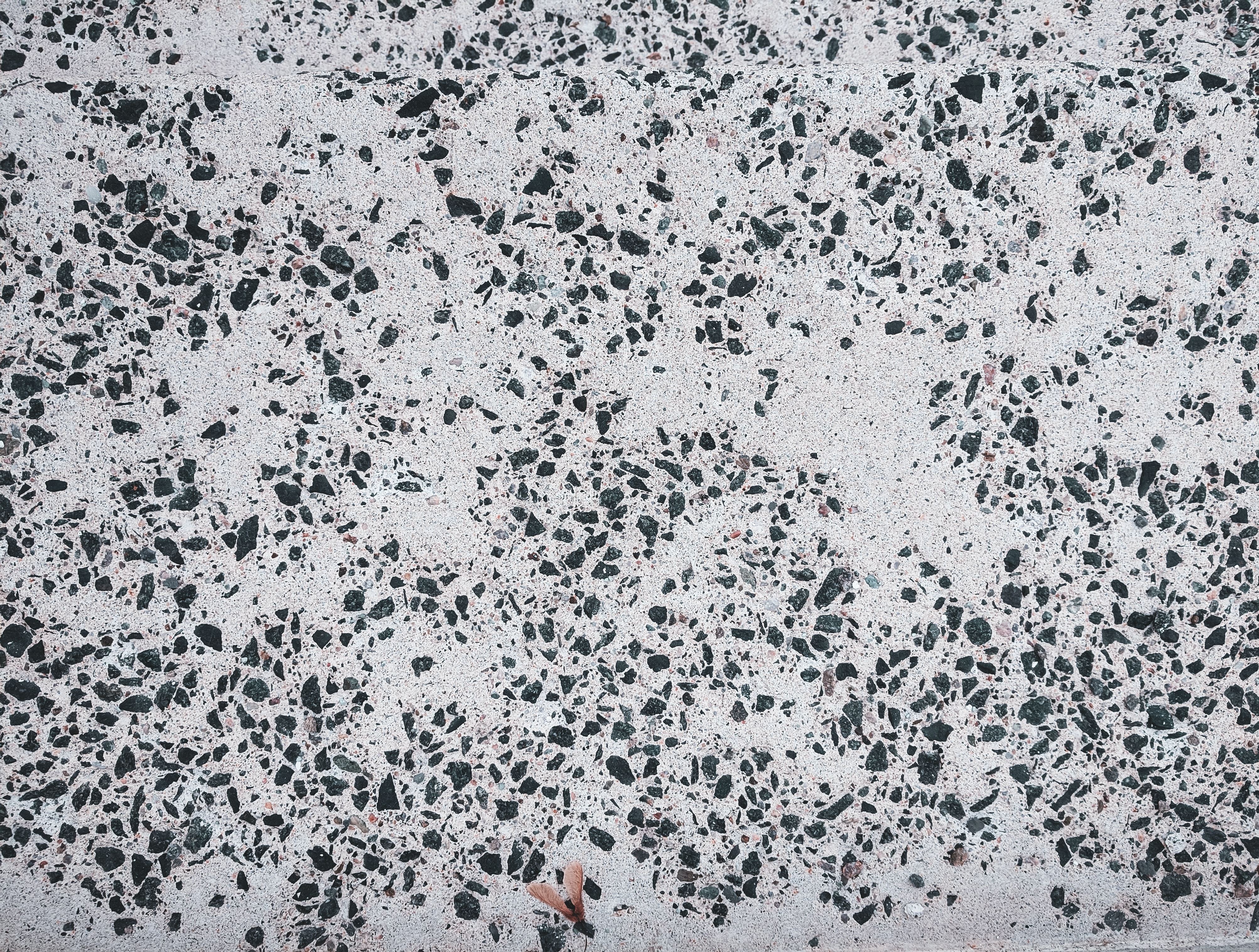 They also need to know how to properly pour, finish, and polish terrazzo into aesthetically pleasing surfaces. Like stone masonry, the craft of terrazzo making is steeped in history, dating back to Venice in the 15th Century. Terrazzo workers need a high school diploma and to complete an apprenticeship program. On average, terrazzo workers can expect to make an annual salary of about $51,430.
Skills Training: What Kind of Education and Apprenticing Do Concrete and Masonry Workers Need?
As we've touched on above, concrete and masonry workers mainly need to complete a high school diploma along with either a vocational program through college or an on-the-job apprenticeship.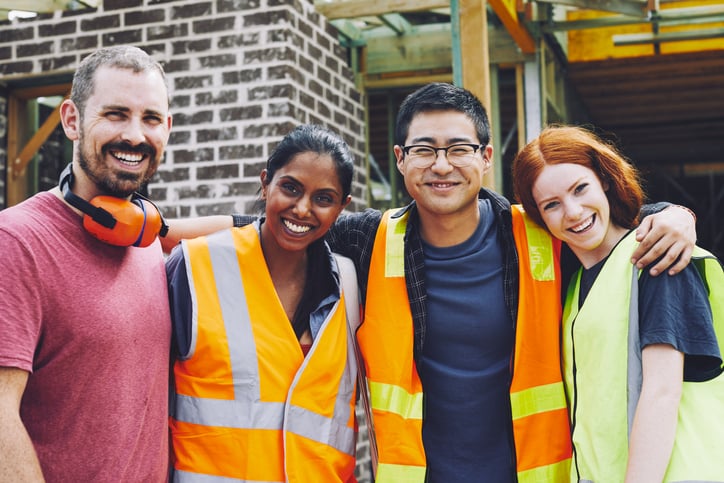 If you're interested in getting started, consider contacting the International Union of Bricklayers and Allied Craftworkers. Started in 1865, it's one of the oldest existing unions of skilled laborers in the US. Their website has information about scholarships and training opportunities for concrete and masonry workers through the International Masonry Institute. Another great resource for training and employment opportunities is the Home Builders Institute. And if you want to search for training opportunities by state, visit masoncontractors.org.
Masonry Job Outlook
and Salary Information
About that rough patch we mentioned. The Bureau of Labor Statistics projects that the demand for most jobs in the United States will steadily grow by about 4% between now and 2029. Not so for the concrete and masonry field, however, which the BLS predicts will actually experience a 3% drop in employment over the current decade.
So, what's going on here? Why is the field of concrete and masonry expected to shrink over the next 10 years? A big part of it is that construction in general has been on the decline since the beginning of the COVID-19 outbreak, during which hundreds of thousands of construction workers lost their jobs, primarily in the nonresidential sector. The first year of the pandemic was the most damaging, but construction has yet to recover, and is still shredding jobs by the thousands. In February of this year alone, the construction industry as a whole experienced a loss of 61,000 jobs, according to a recent report by the Associated General Contractors of America. An additional 7,000 jobs were lost in March, followed by 5,000 in April, and 20,000 in May, according to the BLS.
Another thing to keep in mind is that in general, concrete and masonry jobs rise or fall based on the demand for new construction. And demand for new construction is currently low across the board. The BLS also notes that innovations in slimmer concrete, brick, and stone tile products in recent years have made it easier for consumers to install their own masonry-like materials in the home without the need for experienced professionals.
The job market for concrete and masonry workers may be on the downswing in the short term, but it's not all doom and gloom. The demand for construction will increase again some day, and despite the projected employment decline, roughly 24,800 concrete and masonry jobs are still expected to be added to the field every year over the coming decade. Each one of those is a job that pays pretty well, too. The median annual salary of a concrete or masonry worker is $47,710, almost $6,000 higher than the median salary for most other jobs on the market.
What Does the Future Hold for Concrete and Masonry Workers?
Like the construction industry writ large, technology is poised to change how concrete and masonry workers think about and execute their jobs. Materials like green concrete are expected to become more prevalent in the years ahead. Soon, instead of mixing concrete with formulas of stone and sand, masonry workers may find themselves using less carbon intensive aggregates of recycled glass and plastic along with microbial cement grown organically instead of fired in massive kilns.
Like many in the construction field, concrete and masonry workers will also find themselves increasingly in competition with automated technology. Entire concrete buildings can now be easily fabricated into nearly any shape desired through construction 3D printing, removing the skilled hand of the mason from the picture with 3D printing technicians. Bricklaying robots are also poised to cut into the skilled labor pool. Meanwhile, Building Information Modeling technology is positioned to transform how masons conceive of and design their projects—if it's ever included in the software, that is. To that end, a coalition of masonry associations, institutes, and advocates have banded together to urge companies to build a masonry component into BIM to ensure that this vital stage of a building's development isn't cut out of the equation.
Masonry has survived down the generations, riding the waves of technological change into the current era of steel high rises. Every profession experiences peaks and valleys, and while masonry finds itself in a valley for the time being, there will always be a market for those who appreciate the natural quality, sturdiness, and versatility of masonry. If you think you have skilled enough hands and pride yourself as more of a builder than a designer, then take up a trowel and throw yourself into the time-honored field of concrete and masonry.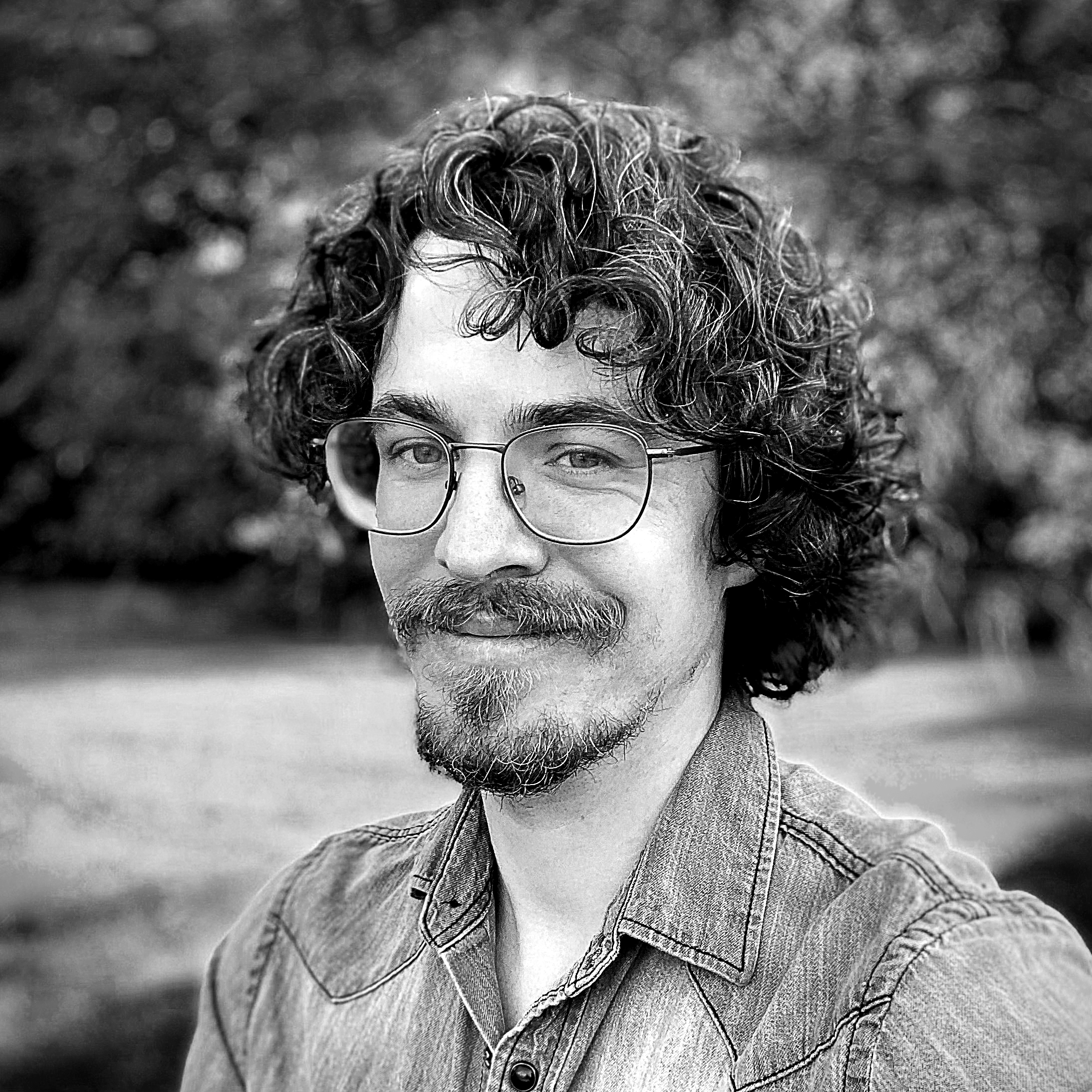 About the Author
Before joining the One-Key team as a Content Marketer, Mike Anderson served as a freelance writer and journalist for many years. His work has appeared in the New York Times and garnered investigative reporting awards from the Associated Press. He lives in Iowa City, IA with his wife Sarah and their three cats—Remy, Finn, and Scaredy Pete—whom they love very much.
More Content By Mike Anderson
Subscribe to Our Blog
Sign up to receive ONE-KEY™ news and updates.
Recent Articles
Editorial Note: This article was brought to you courtesy of Rose Morrison, managing editor of ...
September 13, 2023
In the next installment of our employee spotlight series, we introduce Aaron Wenzel, a product...
September 11, 2023
If you're a construction professional searching for a simpler way to efficiently manage your...