Exploring Landscaping Job Titles: Designer to Architect to Manager
Thought Leadership
Lucas Marshall
|
Published: July 14, 2021
|
Updated: June 23, 2022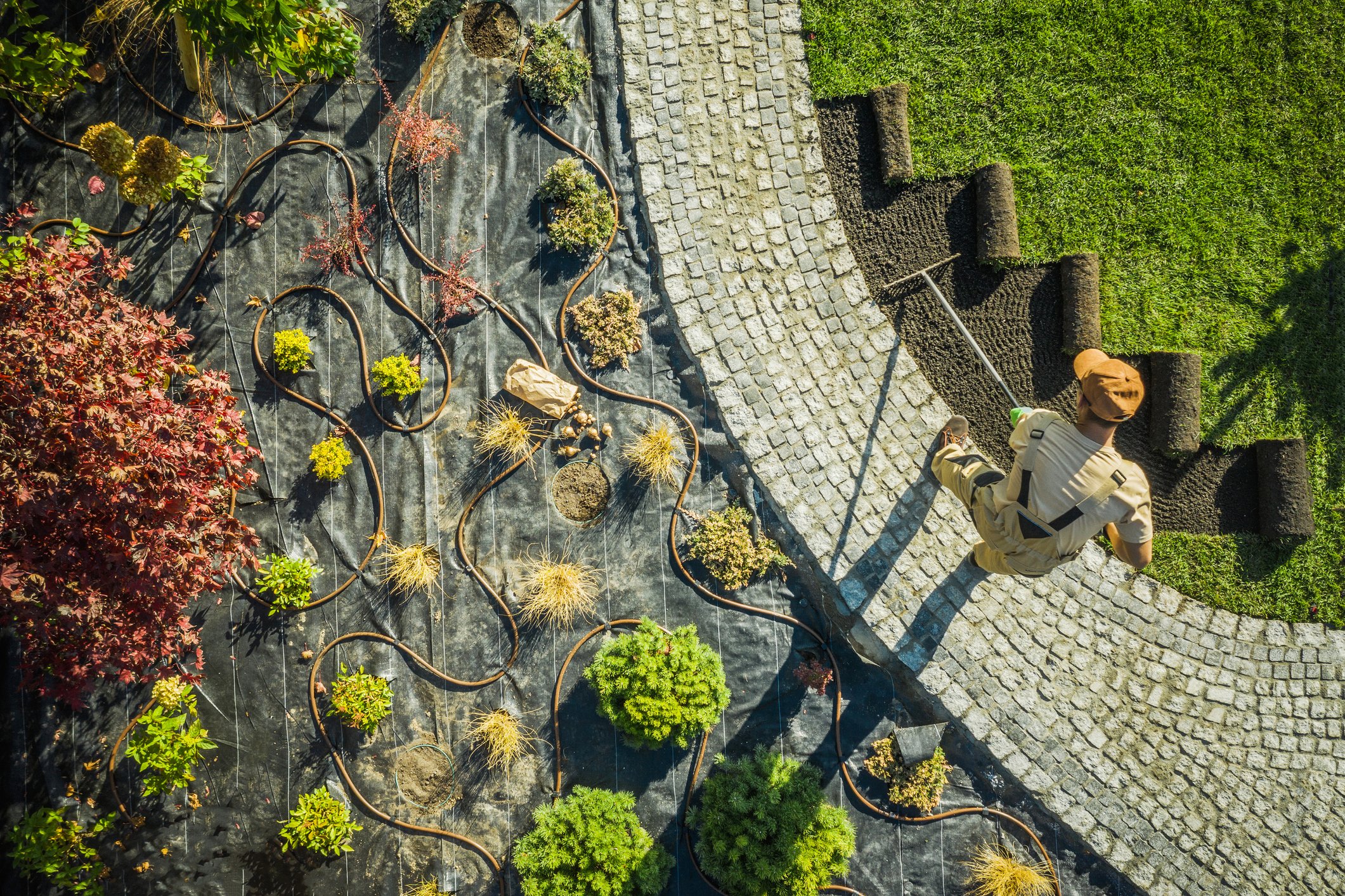 Titles, in many occupations, are as eclectic and colorful as a beatific landscape, decorated with distinctive, interweaving flora, and painstakingly sculped and religiously maintained greenery. The degree to which these titles serve a functional purpose rather than a mere pretty, if empty, façade tells a more complicated story.
Academic titles, as an example, vary widely based on qualifications, setting, and rank. An outsider may look on two individuals, both who teach at the college level, similarly; though in actuality, their duties, earning potential, and benefits package may be wildly different. The title "College Instructor" or "University Instructor," for instance, may be held by a working professional who has earned a Master's Degree in the discipline they wish to instruct on. An individual with this title may command an annual salary of just under $60k. The same person, employed at a community college (which comes with its own completely invalid cultural stigmas), may surprisingly expect an annual salary $10-15k higher than their public university peers that may draw in around $10k less. On the other hand, the more commonly used (if erroneously) "Professor" title comes with higher salaries, accompanied by greater qualifications (at minimum, a PhD in the appropriate discipline and a healthy research publication editorial calendar): assistant professor (tenure-track) earning $79k, associate professor (tenured) earning $92k, and full professors earning just under $130k. Still too, at certain regional universities, a "Teaching Assistant," someone working toward a graduate degree, may take on the responsibilities of teaching lower-level courses, in the process earning an often-unlivable wage and nonexistent benefits, in exchange for tuition waivers and invaluable teaching experience. And still yet, to their students, they're all college teachers.
To an outside observer, everything might look uncomplicatedly "nice," though it is truly the landscaper (and, perhaps, other landscaping connoisseurs) who knows the landscape's minutiae, its various intricacies and specialties.
Landscaping job titles are equally multilayered. Some common questions in the landscaping industry concerning jobs, titles, and salary include:
What does a landscaper do

?

What does a landscape gardener do?

How do horticulture careers differ from common landscaping jobs and gardener jobs and careers for that matter?
So many valid questions. In this article, we hope to provide you some answers, defining what landscaping work is; we'll also look at various landscaping job titles, their general duties, desired qualifications, and the salary/pay you might expect in these roles.
Got a friend interested in the trades? Check out and share our full Construction Careers List!
Landscaping Job Titles
Some common landscaping job titles include:
Landscaper

Landscape Designer

Landscaping Specialist

Landscape Architect

Landscape Manager/Foreman/Supervisor

Gardener

Arborist

Botanist

Horticulturalist
Now, let's take a deeper look into the more common titles and their general duties, qualifications, and salaries for the top 6 landscaping job titles.
Plus, as a bonus, learn the key differences: landscape architect vs landscape designer.
1. Landscape Workers:
What Does a Landscaper Do

? Groundskeepers, Maintenance Workers, and Laborers

Landscaper and groundskeeper ranks #6 on U.S. News's "Best Jobs without a College Degree" list, and #2 on their list for "Best Maintenance and Repair Jobs," falling behind only wind turbine technician. With such high praise, it's no wonder why so many people who love working with their hands, while enjoying the outdoors, are gravitating toward this greatly gratifying career path.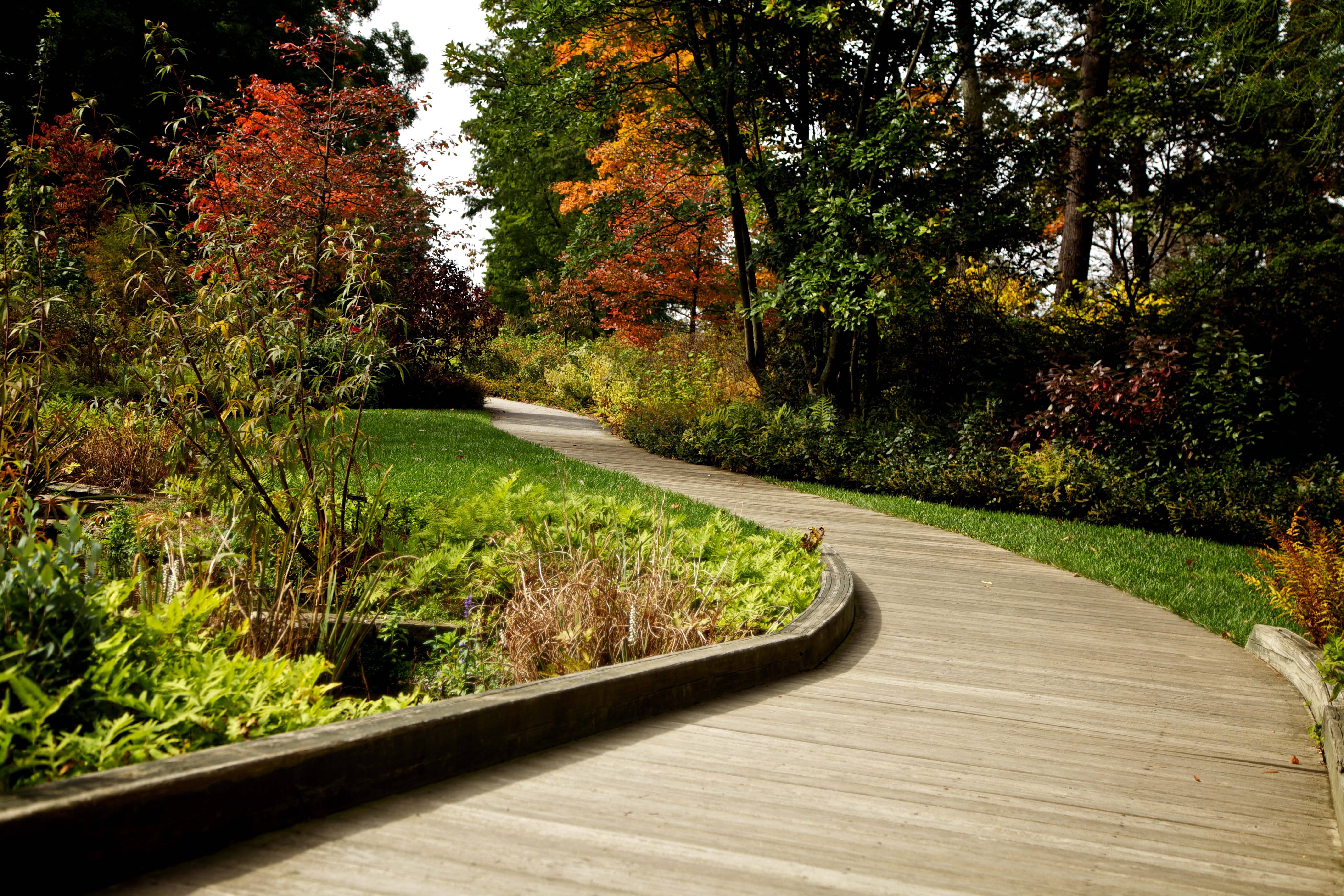 Photo by James Lewis on Unsplash
Landscaper may be used as a general term, according to Indeed, to describe a person who uses "their knowledge of math, science and horticulture to design foliage, water features, paths and walkways for both form and function… [designing] landscapes for businesses, private homes, golf courses and public spaces."
Landscapers may be employed by companies or self-employed, work in lawn services, civil services or for commercial entities, or as ground and maintenance workers and groundskeepers.
Titles within the landscaping industry, as listed above, may deviate depending on qualifications, experience, and rank. For example, while more entry-level titles like "Laborer," "Worker," or "Technician" may be accompanied by more manual labor for less competitive pay, graduating to more mid-senior titles like "Landscape Specialist," "Foreman," "Supervisor," and "Manager" (some of which we'll cover in a later section of this article) will afford higher overall compensation packages.
Landscaper Job Description
Landscapers tend to the outdoor grounds of houses, businesses, parks, and urban infrastructure, ensuring they are aesthetically appealing, orderly, and healthy.
According to the Bureau of Labor Statistics, typical duties for "Ground Maintenance Workers," include:
Mowing, edging, and fertilizing lawns.

Weeding and mulching landscape beds.

Trimming hedges, shrubs, and small trees.

Removing dead, damaged, or unwanted trees.

Planting flowers, trees, and shrubs.

Watering lawns, landscapes, and gardens.

Monitoring and maintaining plant health.
Additional duties for closely related job titles include:
Interior landscaper

: Landscapers responsible for creating aesthetically pleasing indoor environments through the planting, fertilizing, irrigating, and management of plant life. Examples include traditional conservatories, like Mitchell Park Horticultural Conservatory here in Milwaukee and the Lincoln Park Conservatory in nearby Chicago, or even in commercial settings like Amazon's "Spheres" headquarters that helps improve employee productivity by surrounding them with nature that inspires creativity.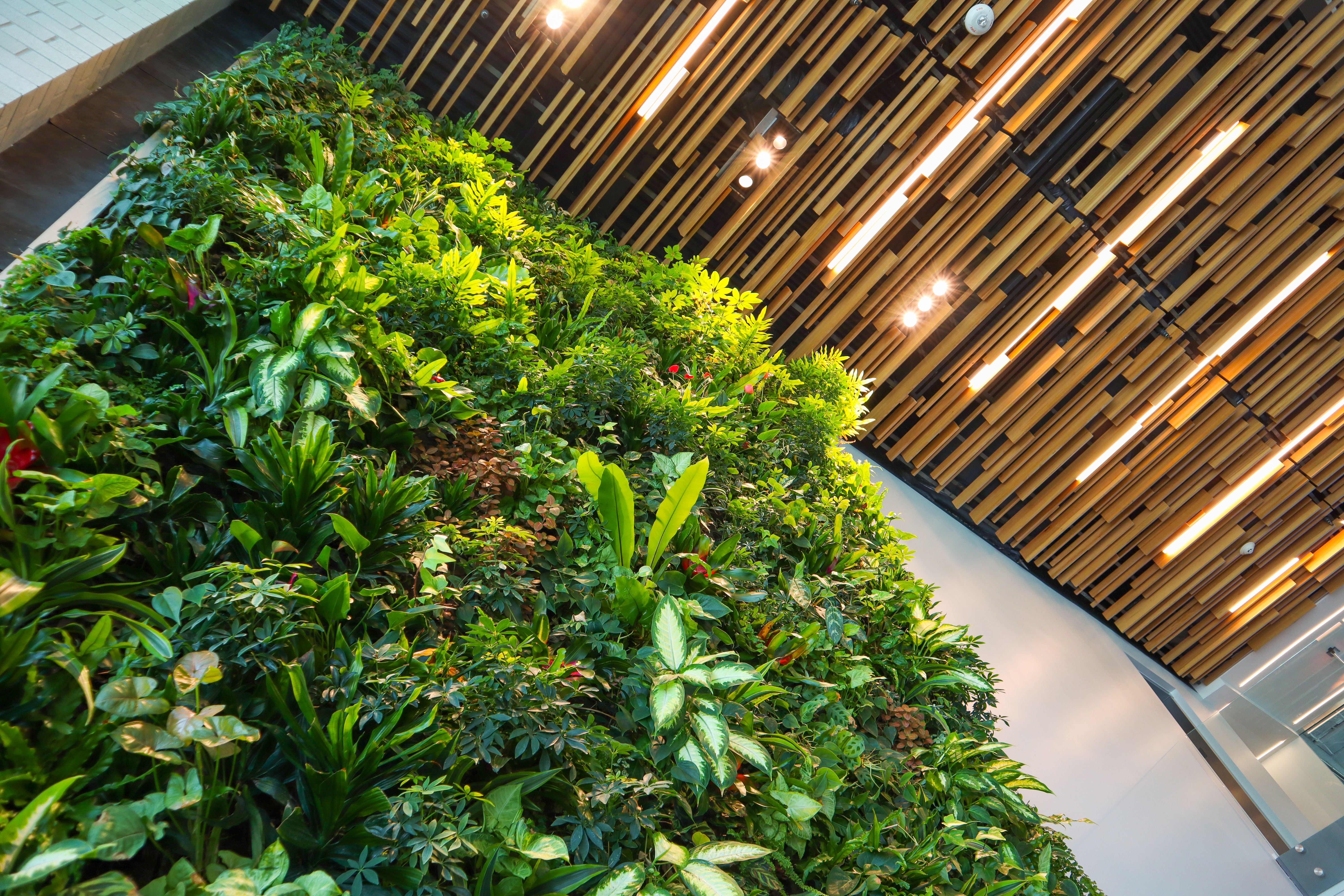 Photo by Elifin Realty on Unsplash
Land care technician

: Landscapers whose primary duties consist of (as the title suggests) caring for lawns: mowing grass; trimming and pruning flower trees; removing weeds; watering plants; creating walkways.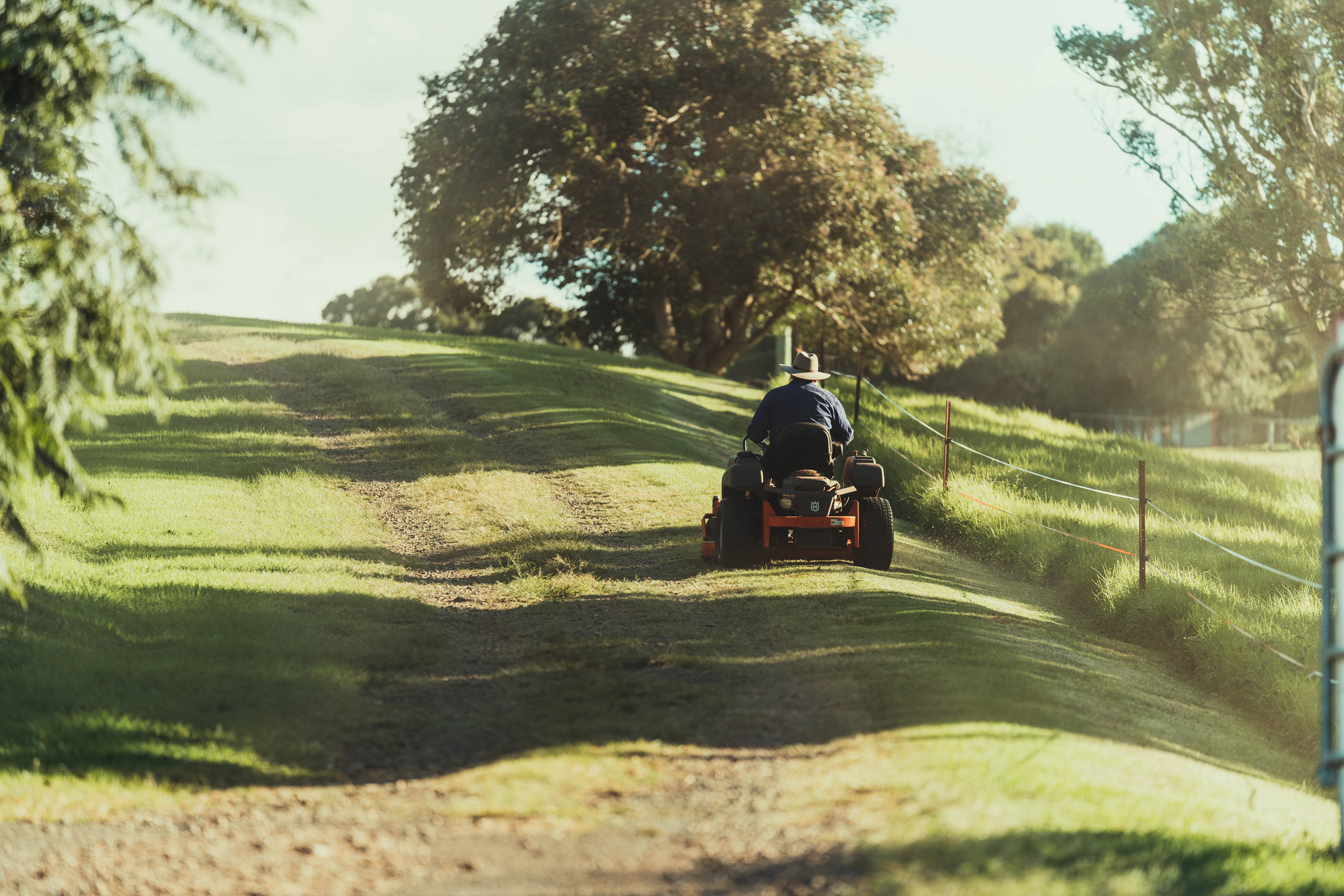 Photo by Carnaby Gilany on Unsplash
Hardscape installer

: Landscapers that specialize in installing concrete, clay, and stone pathways in residential and commercial properties, including patios, plazas, driveways, roads, and parking lots.
How to Become a Landscaper
: General Qualifications
The good news is that, generally, formal education is not a requirement to become a landscaper, as these professionals are frequently trained on the job, making it a job you can hit the ground running in with little upfront commitment. That said, some employers, however, may require formal education of some kind, many valuing certification in areas relevant to the position: landscape design, horticulture, or arboriculture.
On-the-job training will usually teach new hires how to operate mowers, trimmers, leaf blowers, small tractors, and other equipment.
Becoming licensed to apply pesticides and fertilizers, in most states, will be required. Additionally, while not required, professional certification can help demonstrate competency to prospective employers, with numerous certifications that exist through nationally recognized bodies such as the National Association of Landscape Professionals, the Tree Care Industry Association, the International Society of Arboriculture, and the Professional Grounds Management Society.
Landscaper Salary and Job Outlook
A landscaper salary, according to CareerExplorer, ranges from $17.02 to $25.95 per hour, or generally $32,965 annually according to Glassdoor. More experienced landscapers, meanwhile, may draw in higher salaries at around $44,201, while top-level landscapers generate $53,977 in annual earnings on average. Of course, location is everything, as they'll tell you. The highest-earning states for landscapers are:
Alaska: $86,120

Connecticut: $60,270

North Dakota: $59,570

Massachusetts: $56,430

New York: $55,380
Additional landscaping salary info based on title:
Career/job outlook for "ground maintenance workers," according to the Burau of Labor Statistics, is good, with employment expected to grow by 10% through 2029, which is much faster than the average for all occupations! An increased demand in the residential sector may be represented by aging, busy homeowners, while commercial settings may include colleges and universities, as well as corporate campuses.
2. Landscape Design Jobs: Landscape Designer vs Landscape Architecture
One of the most common head-scratchers in terms of landscaping job titles is unpacking the meaning of "Landscape Architect," how that falls into (for fear of sounding repetitious) the industry landscape, where it falls beside similar titles like "Landscape Designer," "Landscaper" in general, and others, as well as how duties and qualifications for such a title differ.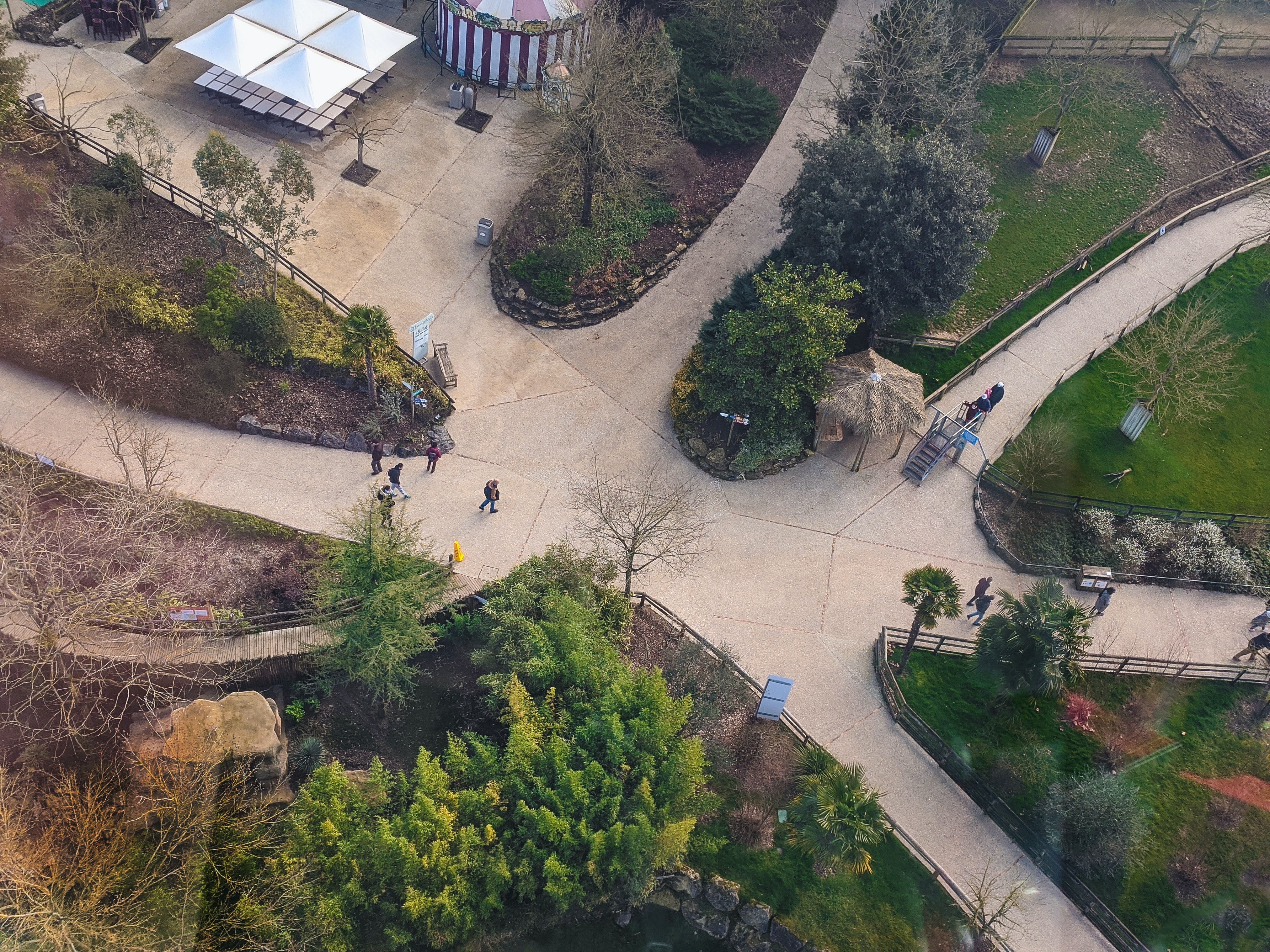 When we approach this title, we may reflect on the "Instructor/Lecturer" versus "Professor" title comparison we made at the start of this article. While the work, to the outside observer, may seem quite similar, the latter, in this case "Landscape Architect," requires further time and formal education commitments to gain a higher level of expertise and occupational specialty.
Unlike landscape workers and technicians, who might be generally thought of as "doers" who specialize in the installation and maintenance of indoor and outdoor landscapes, landscape architects have a much more comprehensive set of responsibilities, ranging from client outreach and relationship management to highly specialized environmental analysis.
Understanding the Distinction
: Landscape Designer vs Landscape Architecture

Jobs

Landscape architects may also be called "landscape designers" depending on where you work, though the term may be broadly used for more general landscape design jobs. You may, for example, apply for jobs as a landscape designer if you've earned a landscape architecture degree but haven't passed your state license exam, a requirement to earn a landscape architect role. Landscape designers may work on smaller, residential projects; while others yet may be self-taught, or have taken some vocational or college or certificate courses in related disciplines like landscape design, horticulture, or hardscape installation. Certification through the Association of Professional Landscape Designers also may be earned to help establish competency and the necessary expertise to land a landscape design job or earn clients' business. Considering an annual landscape designer salary, according to Glassdoor, is somewhere between $57,213 and $59,493, nearly twice as much as an entry-level landscaping job, obtaining these relevant credentials may serve as a welcomed step toward a more lucrative livelihood.
Landscape Architect Job Description

: What Does a Landscape Architect Do?

First, what is landscape architecture? According to the American Society of Landscape Architects, landscape architecture is the "planning, design, management, and nurturing of built and natural environments" and landscape architects are trained specialists that design outdoor environments, landmarks, and structures in order to achieve optimal environmental, social-behavioral, and/or aesthetic outcomes.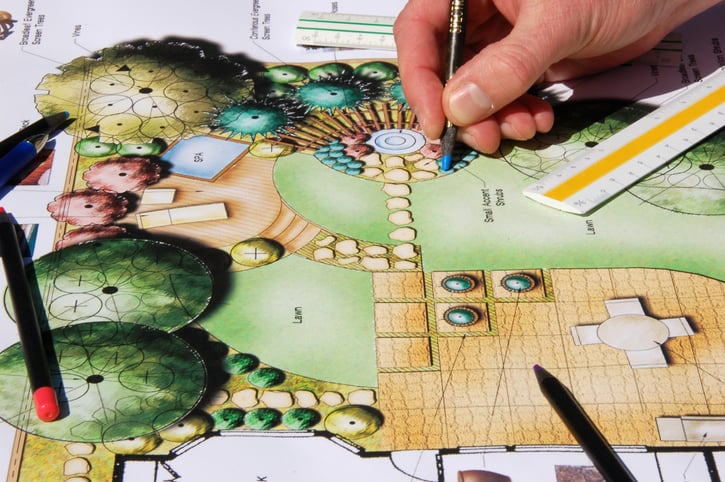 Typical duties of a landscape architect, according to the Bureau of Labor Statistics, include:
Meeting with clients, engineers, and building architects to understand the requirements of a project.

Preparing site plans, specifications, and cost estimates.

Coordinating the agreement of existing and proposed land features and structures.

Preparing geographic representations of plans, using computer-aided design (CAD), drafting, and quite possibly BIM software.

Selecting the appropriate landscaping materials.

Analyzing environmental reports on land conditions, such as drainage and energy usage.

Inspecting landscape project progress to ensure it adheres to plans.

Seeking new work through marketing activities or by giving presentations.
Related careers include:
City planners

Civil engineers
Landscape Architect Salary and Job Outlook
Aside from having more duties, landscape architects also enjoy higher salaries to match. The median annual wage for landscape architects, according to the Bureau of Labor Statistics, is $70,630, with the lowest 10% reported earning $42,500 and the highest 10% bringing in $115,660.
Just over half of landscape architects (53%) work for architectural and engineering firms, while others are self-employed; or work in administrative and support and waste management and remediation services; for the government; or in construction. The highest paid sector for landscape architects is the government, earning $91,560, while those in architecture, engineering, and related services earn $72,550; those in construction earn $67,850; and those in administrative, and support and waste management and remediation services earn $59,190.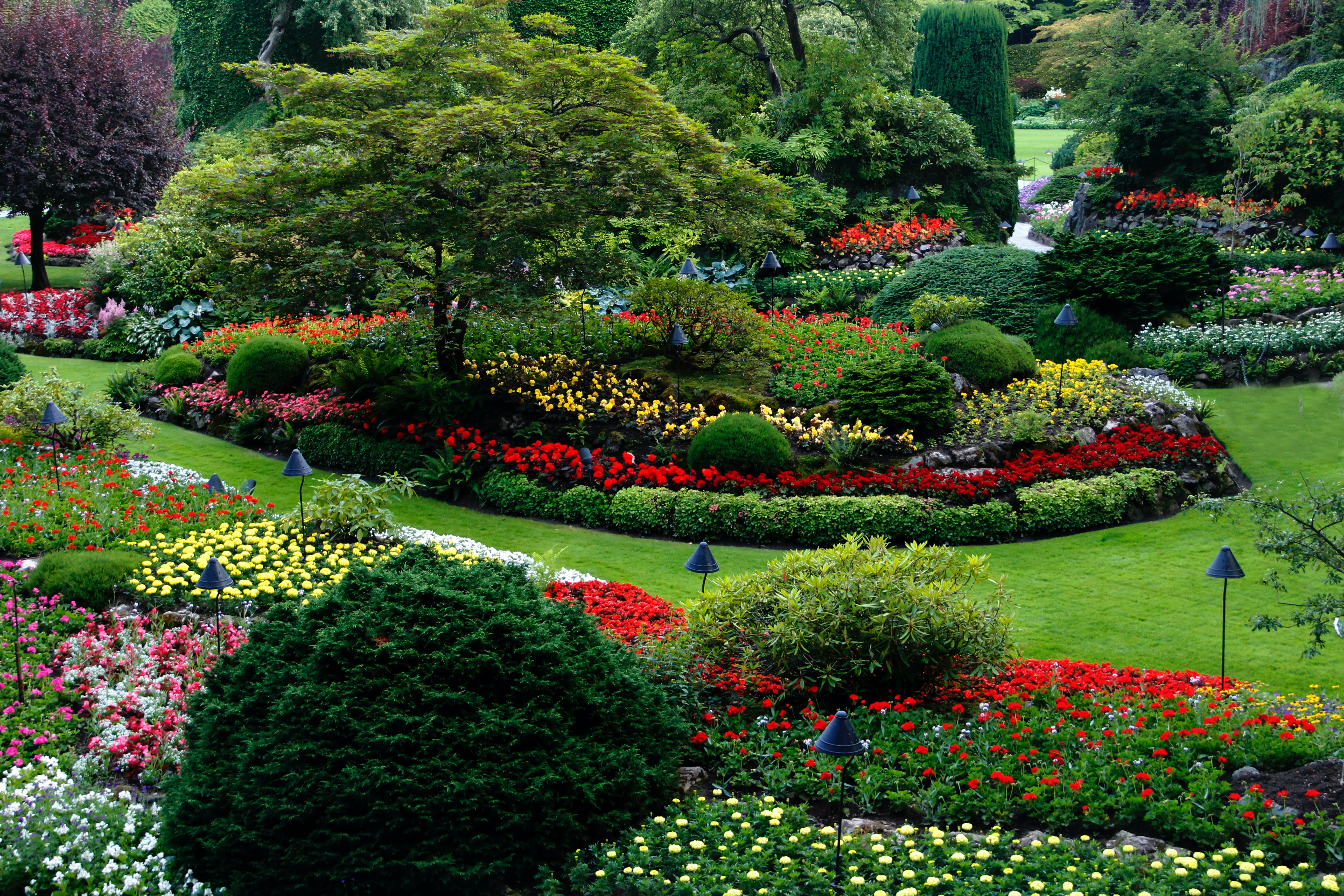 Photo by Jan Canty on Unsplash
Career/job outlook for landscape architects, unfortunately, is not the greatest, expected to decline by 2% from 2019-2029. There are a projected 24,400 job openings through 2029, meaning that competition for these jobs will be more competitive.
The good news, however, is, jobs for landscapers, as we discussed in the last section of this article, are up, and a degree in landscape architecture can open a lot of doors to relevant team lead and supervisory roles, such as: landscaping project managers, landscaping foreman, landscape managers (which we'll discuss later in this article), in addition to those more general "landscape designer" roles in a number of smaller residential applications, outside of obtaining employment at a traditional architecture or engineering firm.
Landscape Architect Education

: How to Become a Landscape Architect

Unlike many of the entry-level landscaping job titles that don't usually require formal education, a landscape architecture degree is typically required to obtain a job as a landscape architect. Landscape architects take a highly specialized curriculum combining architectural principles and theory with real-world problem-solving and environmental studies, often culminating in an applied capstone project and/or internship meant to test theories in the real world.

According to the American Society of Landscape Architects (ASLA), landscape architect graduates should have:
"Sensitivity to landscape quality

Understanding of the arts and a humanistic approach to design

Ability to analyze problems in terms of design and physical form

Technical competence to translate a design into a built work

Skills in all aspects of professional practice including management and professional ethics"
A landscape architect education can be achieved through an American Society of Landscape Architects (ASLA)-recognized degree program, culminating in either a Bachelor of Landscape Architecture (BLA) or a Bachelor of Science in Landscape Architecture (BSLA), or at the graduate level leading to a Master of Landscape Architecture (MLA) degree. A landscape architecture degree program graduate will also need to get licensed, and must pass the Landscape Architect Registration Examination.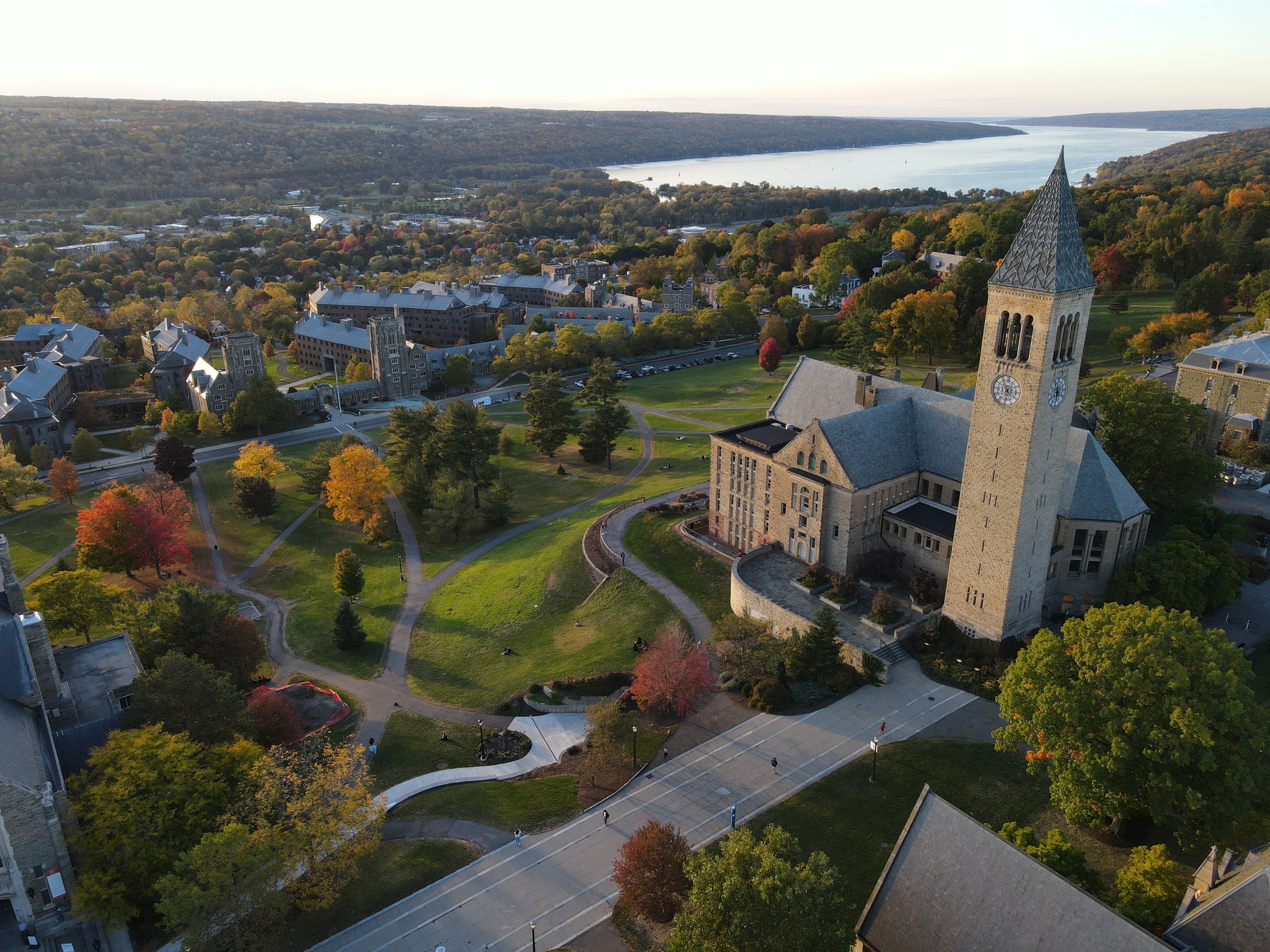 Photo by Will Barkoff on Unsplash
A Master of Arts (MA) or Master of Science (MS) in Landscape Architecture, on the other hand, might be useful for those interested in conducting scholarly research in landscape architecture while not necessarily pursuing an applied career as a landscape architect. At the same rate, other tangentially related career paths (such as urban planning or civil engineering), bump elbows with the landscape architecture field. Thus, it stands to reason that a bachelor's degree in landscape architecture may also serve as a decent foundation to earning additional graduate-level education in a related field and opening the door to other career paths, like in urban and regional planning for example.
3.
Landscape Manager

: Exploring Supervisory Landscaping Roles

In this section, we'll cover some of the common landscape management roles, upstream from landscape installer/technician roles. This information that may be equally useful to the ambitious and hardworking landscaping professional—interested in learning about a career trajectory and how to climb his or her way up the corporate ladder—as it is to the studious pupil—eager to earn their credibility both in the field and in the classroom by earning relevant credentialing.
Landscape Manager Job Description
Landscape managers are landscaping professionals who hire, oversee, and manage a team of landscapers and technicians. Often, they will have experience in a role like a landscape technician/specialist themselves.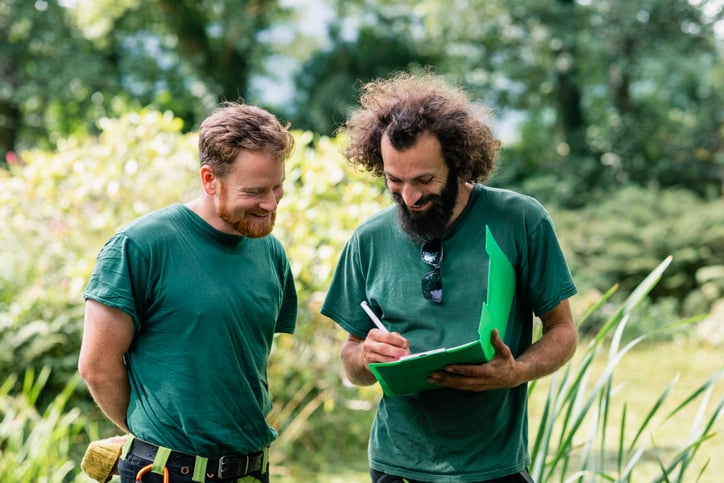 Management titles in the landscaping industry might include:
Landscape foreman

Landscape maintenance crew manager or supervisor

Landscape project manager

Landscape maintenance account manager

Landscape manager

Landscape operations manager

Director of landscape architecture and planning
Duties may vary depending on the job. For example, at a larger landscaping company working in many different markets (residential, commercial, government/municipalities, education – e.g., colleges and universities, to name a few) might employ landscape account managers. These individuals may fill a multifaceted role, with duties ranging from client/vendor relationship management and serving as an internal project manager monitoring project progress and budgets, to new business development and upselling. These individuals may report up to a sales manager/director of business development, reporting to the company's CEO.
While at other companies, project manager may be a dedicated role, managing the progress of individual projects. Also in the field, landscape foreman, crew leaders, or supervisors may train and oversee landscapers and technicians, while these front-line managers may report to a landscape operations manager in charge of leading team operations, strategy, training, and quality control. These individuals may report up to a manager or director of landscape architecture and planning, a licensed landscape architect who has significant experience and has moved into a senior director role.
While the above-mentioned roles are the most common landscape management titles, it's worth noting that the role of inventory manager is also of growing importance, especially at large commercial landscaping companies deploying many trailers of outdoor power equipment across countless jobsites. An inventory manager makes sure these trailers are full of the right equipment that's needed for each job, and tracks their progress through a project, ensuring they return back to HQ.
Landscape Manager Salary
As discussed above, a landscape manager salary will vary on the specific job title/responsibilities:
4.
Horticulture Careers

:

Generalists to Specialists in Horticulture Subdisciplines

While we won't be discussing herbology, the study of applying magic to plant life as seen in the Wizarding World of Harry Potter, the study horticulture is, in and of itself, quite magical.

Horticulture, generally, refers to plant science, maintaining the health of soil, air, and water.
Horticulture Education
A horticulture education can be earned through a number of degree programs, ranging from certificate and technical diploma programs offered through technical and community colleges to residential undergraduate bachelor's degrees to graduate-level.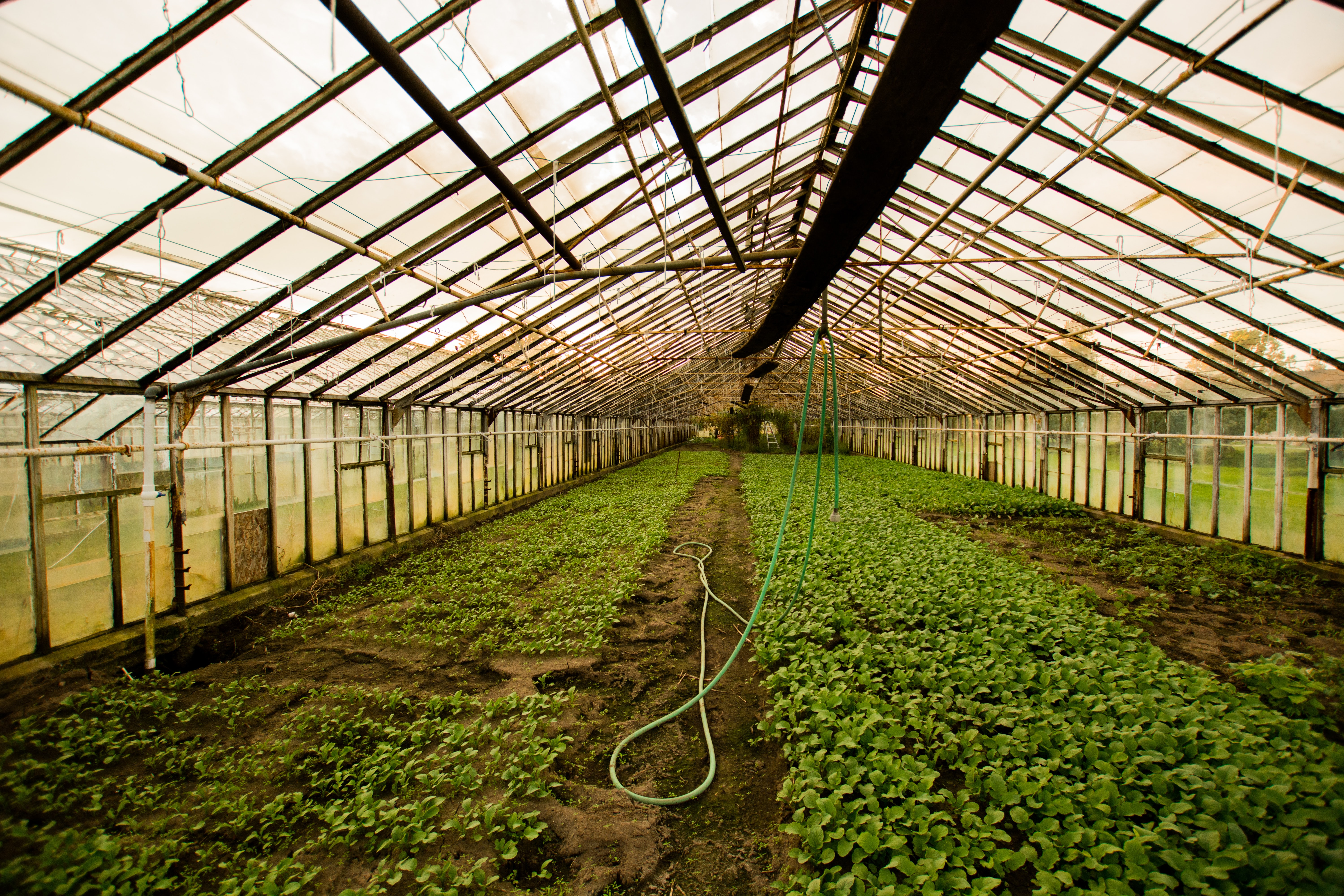 Photo by Abigail Lynn on Unsplash
So, what kind of jobs can you get with a horticulture degree?
Horticulture product manager—Horticulture specialists who use their expertise and knowledge of cultivation and post-harvest processing to provide exceptional customer service to clients through the entire customer lifecycle and work with internal partners.
Greenhouse grower—Horticulturalists who specialize in growing plants in greenhouse environments.
Floriculturist—Horticulturalists specializing in cultivating flowers and ornamental plants for gardens and for the floral industry.
Business owner—

proprietors of plant-related businesses, from flower shops to garden centers and greenhouses.

Landscape contractor—may perform professional construction work, such as laying foundation work, laying drainage, and installing irrigation systems, or specialize in installing exterior or interior landscaping designed by a landscape architect.
Gardener—landscaping professionals who specializes in growing and cultivating plants, flowers, and other foliage.
Sport turf manager—responsible for maintaining school, community, or other institutions' athletic fields.
Botanist – a scientist specializing in plant biology, especially vegetation including algae, grass, cacti, flowers, moss, trees, shrubs, and edibles like herbs, fruits, and vegetables. While landscapers and gardeners arrange, grow, and care for plants, botanists research them.
Plant geographer—a geographer/plant life expert that specializes in the "spatial distributions of plants and vegetation and the relationships which may influence these distributions." Supplementary education in geography/geographic information systems (GIS) is typically needed and can be earned through a post-baccalaureate certificate program or advanced degree.
Permaculture designer—landscape designers who specialize in creating spaces that are self-sufficient and eco-friendly.
Horticulture Salary
A horticulturalist generalist salary is somewhere between $40,041 and $51,794, according to Glassdoor.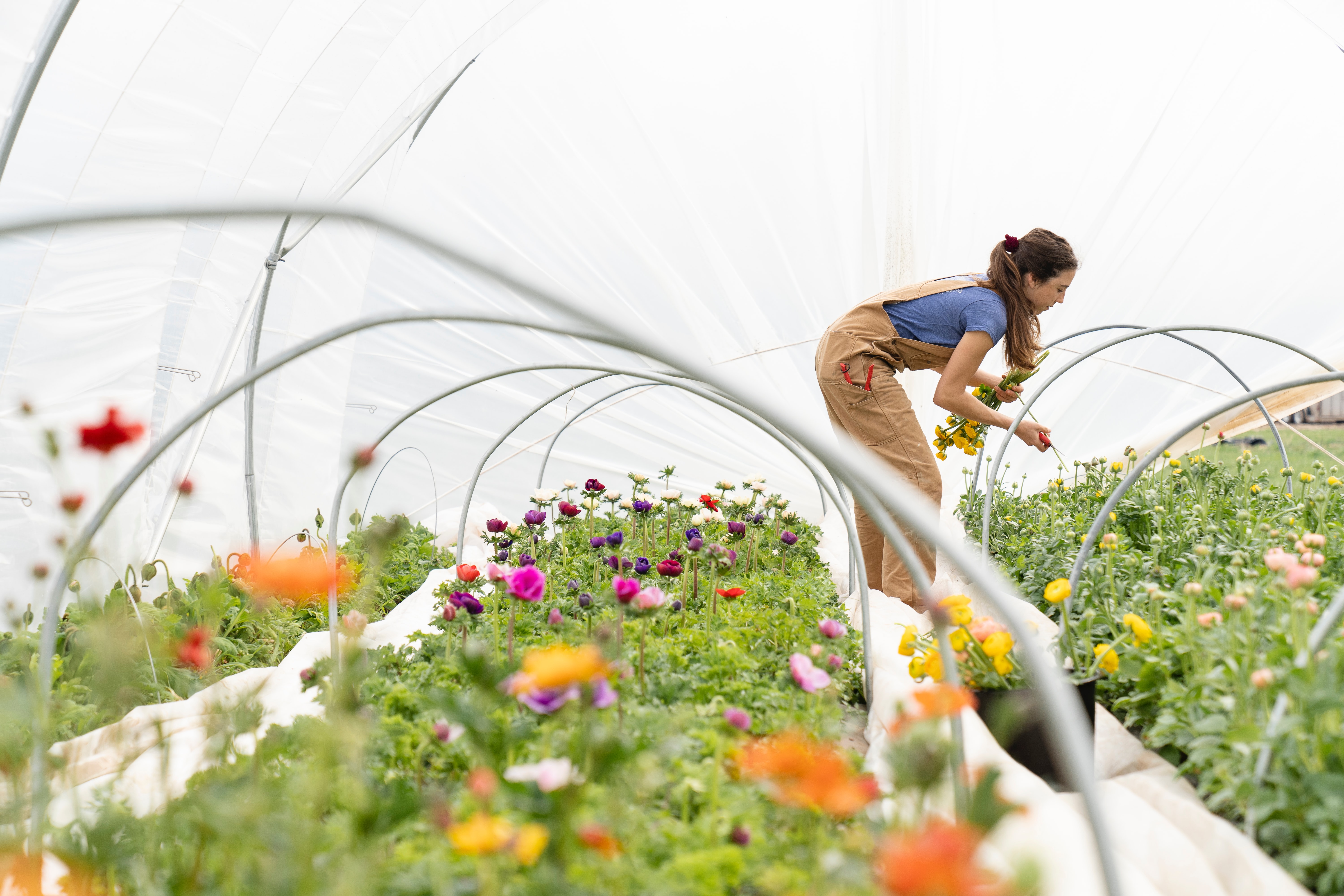 Photo by Zoe Schaeffer on Unsplash
However, as we discussed above, a horticulture degree can be applied to a number or unique roles. Some of the salaries for these are much higher:
5. Conservation Scientists and Forester
Ever ponder becoming a forest ranger? Navigating through campgrounds facilities and trails, greeting fellow, like-minded outdoorspeople, traversing open plains, and disappearing into woodlands that Robert Frost might describe as "lovely, dark and deep"—sounds like an occupation that offers peaceful serenity, if you ask me.
Forester Job Description
Conservation scientists and foresters, as the Bureau of Labor Statistics describes, "manage the overall land quality of forests, parks, rangelands, and other natural resources."
Typical conservation scientist job duties include:
Overseeing forestry and conservation activities to ensure compliance with government regulations and habitat protection.

Negotiating terms and conditions for forest harvesting and for land-use contracts.

Establishing plans for managing forest lands and resources.

Monitoring forest-cleared lands to ensure they're suitable for future use.

Working with private landowners, governments, farmers, and others to improve land for forestry purposes, while simultaneously protecting the environment.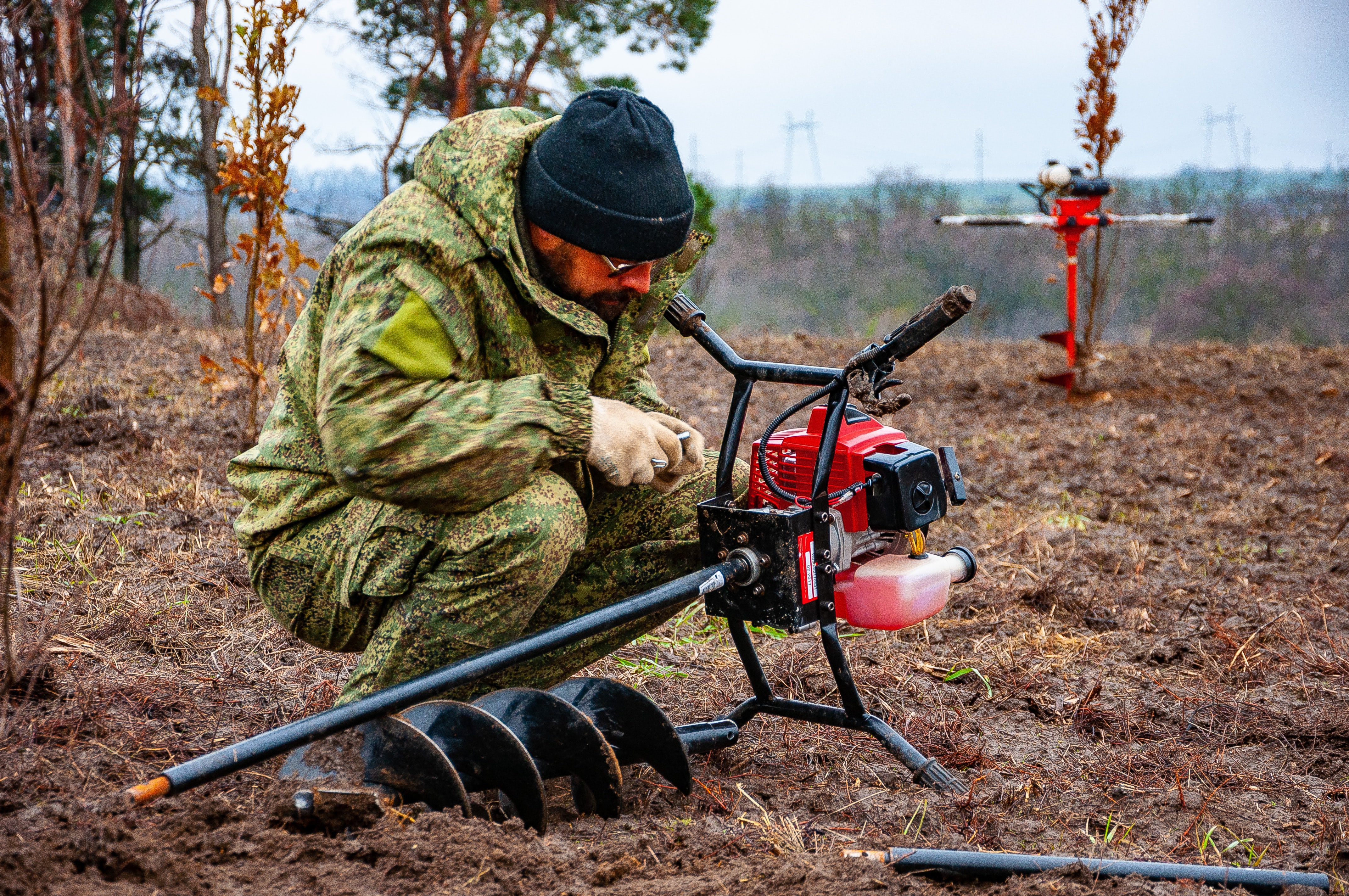 Photo by Vladimir Ushivcev on Unsplash
While forester job duties typically include:
Supervising activities of forest and conservation workers and technicians.

Choosing and preparing sites for new trees, using controlled burning, bulldozers, or herbicides to clear land.

Monitoring the regeneration of forests.

Directing and participating in forest fire suppression.

Determining ways to remove timber with minimal environmental damage.
How to Become a Forester or Conservation Scientist
Typically, a college degree is necessary for either a forester or conservation scientist role:
Forestry degrees can be earned from the associate's up to the doctoral level. Additionally, related fields that may be helpful include: ecology, biology, and forest resource measurement.

Conservation scientists typically earn bachelor's degrees or advanced degrees with a background in geographic information system (GIS) technology, remote sensing, and other forms of computer-modeling.
There are 50+ bachelor's and master's degree programs in forestry, urban forestry, and natural resources and ecosystem management accredited by the Society of American Foresters, as of 2017.
Additionally, relevant in-state licensing may be required. While certification, on the whole, is not required, conservation scientists and foresters may pursue certifications to demonstrate professional competency. Certification-granting bodies include the Society of American Foresters (SAF), which require a bachelor's degree from an SAF-accredited program or a forestry program offering equivalent forestry preparation. Additionally, the Society of Range Management offers certification in range management. You must have earned a bachelor's degree in range management or an equivalent field, have 5 years of full-time related work experience, and pass an exam.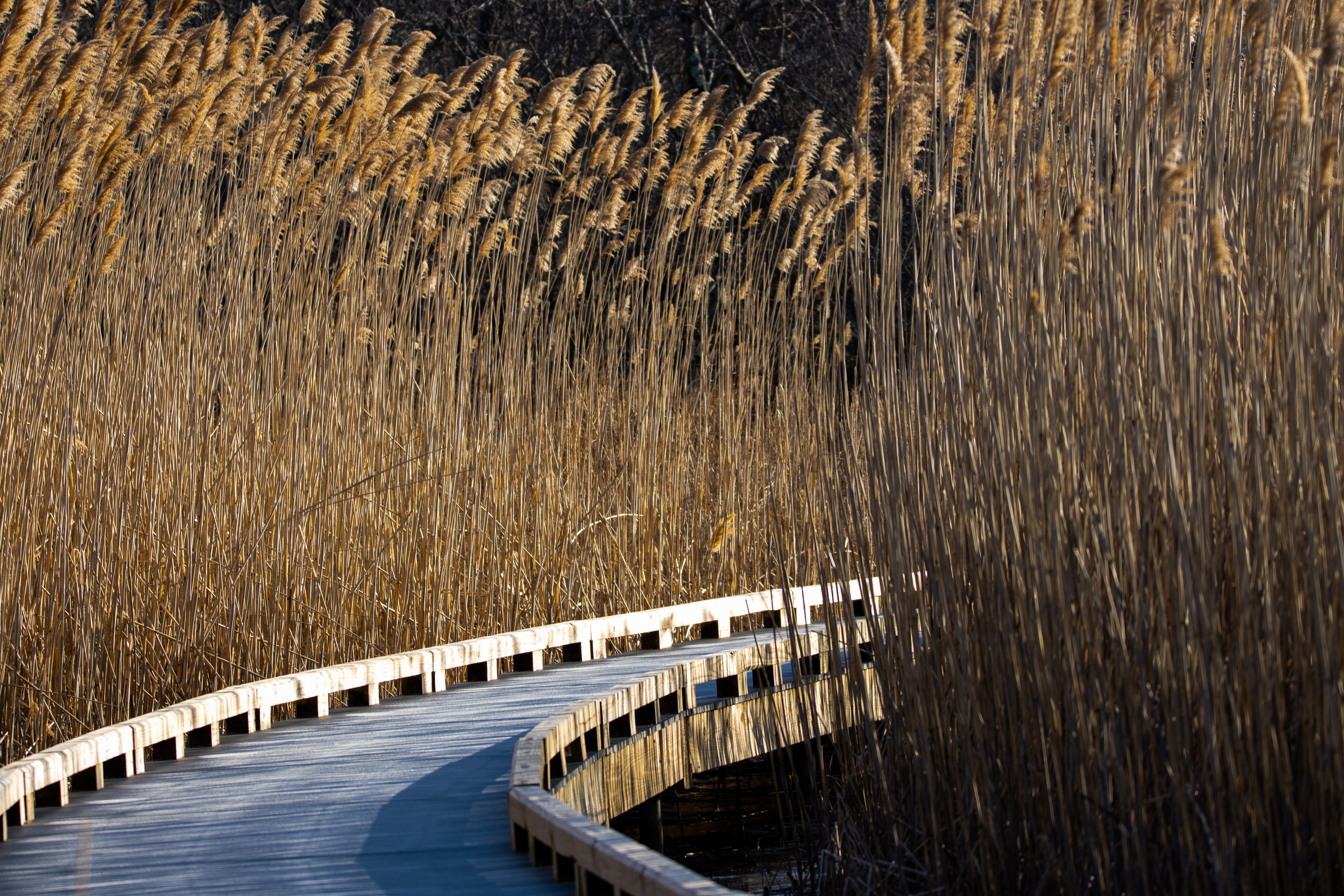 Photo by Aaron Doucett on Unsplash
On the other hand, entry-level work as a conservation worker can be obtained by those with high school training and minimal on-the-job training. These individuals will report up to a forester, working under their supervision to maintain, develop, and protect forests. Such experience can help you get your foot in the door while earning a forestry bachelor's degree and make you competitive while applying for forester jobs upon completing your degree. At the same rate, foresters may also opt to earn advancement through completion of an advanced degree, leaving field work for in-office work developing management plans and supervising others.
Forester Salary and Job Outlook
The median salary for conservation scientist and forester roles, according to the Bureau of Labor Statistics, is $64,020, a happy compensation to match an enjoyable role for those who appreciate the outdoors and working to protect them. The highest paid positions are in the federal government ($78,960); followed by social advocacy organizations ($63,520); professional, scientific, and technical services ($62,070); state government ($58,530); and local government ($55,120).
Meanwhile, entry-level forest and conservation workers may expect around $30,640, hence pursing additional education and professional training will go a long way!
The career/job outlook for conservation scientists and foresters is also positive, projected to grow by 5% through 2029, faster than the average for all occupations.
Similar roles and their salaries include:
6. Arborist Career: Job Description
Arborists are tree care professionals who tend wooded plants by pruning, fertilizing, and monitoring for insects and diseases, consulting on tree-related issues, and occasionally even planting, transporting, and removing trees.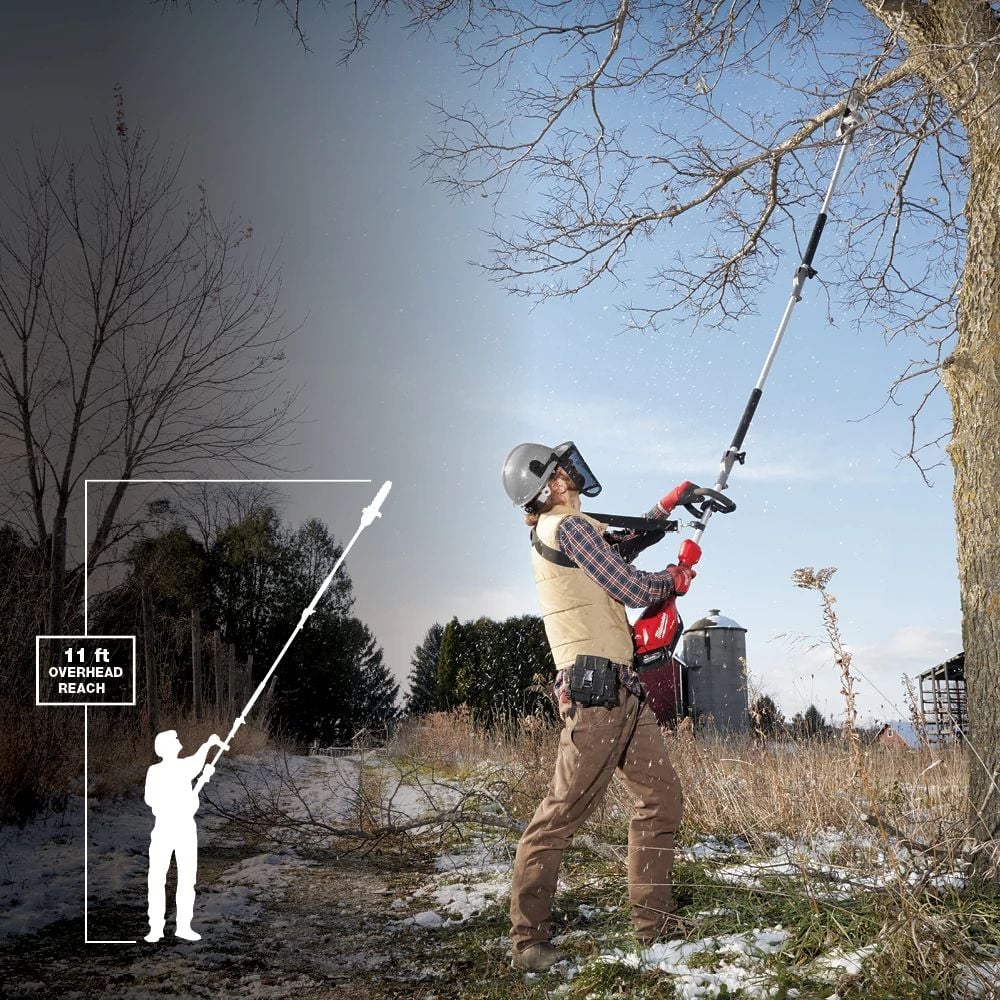 General arborist job duties, according to AGCareers, include:
Climbing trees to trim and/or remove trees.

Collecting data on the size, age, and health of trees.

Identifying and determining the health of tree species and prescribing necessary care.

Identifying any detrimental insects or plant disease that need to be eliminated.

Operating a variety of mechanical equipment.

Preparing estimates for clients and potential customers.

Applying chemicals, as needed, and if certified to do so.

Managing successfully and protecting forests in various stages of health.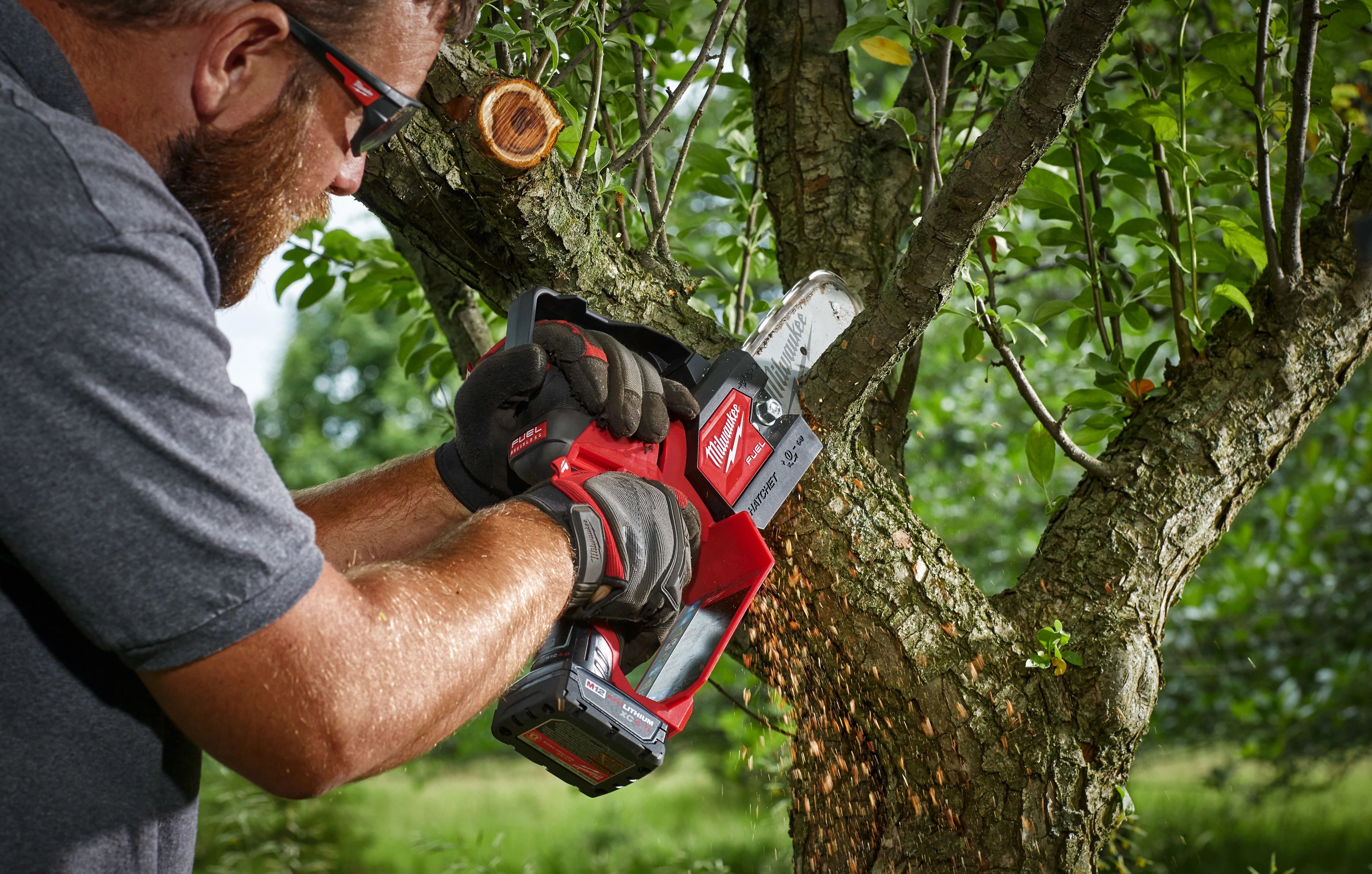 Arborists work in a variety of settings. Commercial arborists protect trees during construction projects to prevent damage. Municipal arborists (aka: "urban" foresters) manage the trees and green spaces interspersed through concrete playgrounds. Utility arborists maintain and remove trees and other vegetation to ensure proper functioning of electric power lines and equipment without interference. Arborists, too, might find themselves employed maintaining arboretums found in conservatories and, in some cases, on college campuses.
How to Become an Arborist
Becoming a certified arborist is the first necessary step to earning an arborist job, administered through the International Society of Arboriculture.
A bachelor's degree is generally needed in a relevant area of study: arboriculture, urban forestry, environmental conservation, plant science, horticulture, biology, or a related discipline.
Additionally, certification may be earned through professionally recognized bodies to demonstrate competency to prospective employers:
Tree Care Industry Association

American Nursery and Landscape Association

Tree Care Industry Association

National Arbor Day Foundation

International Society of Arboriculture

Professional Landscape Designers

The Presidential Landscape Network

American Nurseryman

Society of American Foresters
Arborist Salary
Arborists, according to Glassdoor, may earn an annual salary of $49,828. This ranges depending on (see below, ranked from highest to lowest) industry:
In Summation: Landscaping, a Choose-Your-Own-Adventure Game
A natural landscaping career pathway may look something like this:
A landscape worker takes horticulture classes at their employer's request.

These credits may then be applied to an associate's degree in horticulture, or gardening, opening the door to a landscaper's specialties,

or they may be transferred to a bachelor's degree in landscape architecture, opening doors to a higher paying "landscape architect" or "landscape designer" role,

upon which more experience is earned, or additional "management" education is attained, culminating in a higher supervisory role, if such upward mobility is desired.
However, this is not the be-all and end-all career trajectory in the landscaping industry. Certainly, invaluable professional experience earned over a career can attain a much-deserved landscape manager promotion where a "book smart" outside hire with a minted degree may lack concrete experience. At the same rate, the experience you earn on the job, in the field, about the landscaping business and working with clients may easily serve as a launching pad to starting your own business and enjoying being your own boss and basking in the independence (and larger percentage of the profits) that affords.
Career pathways cascade like how many flowing rivers unexpectedly intersect, and converge to create new direction; or, like a tree that an arborist tends, some opportunities may branch out stronger, while others may need to be removed to make way for better possibilities.
The beautiful thing of pursuing a landscaping career is, like the fascinating foliage you carefully curate and purposefully plant, how and where your career grows, that's up to you.
A Final Thought:
Landscaping Tools
PS: Before we sign off, if you're interested in getting into the landscaping industry, some landscaping tools worth investing in to get you started might include:
String trimmer, aka "weed whacker," for removing nuisance plant overgrowth between concrete slabs, on the edge of lawns, and beside gardens.
Hedge trimmers with multiple attachments for a variety of applications and needs.
M18 FUEL™ Chainsaw, a cordless battery-powered chainsaw, that is amazingly smooth, powerful, durable, and quiet in comparison to traditional gas-powered units; if that's not enough, the power-on-demand that comes with plugging in a fresh battery is sure to beat the cumbersome futzing around with gas-to-oil ratios and pull-starts. It's like experiencing electric start on a fuel injected motorcycle for the first time when all you knew prior was carburetors and choke valves—pure magic! Plus, it's better for the environment, and your health, ditching emissions risks and gas headaches. Win-win-win.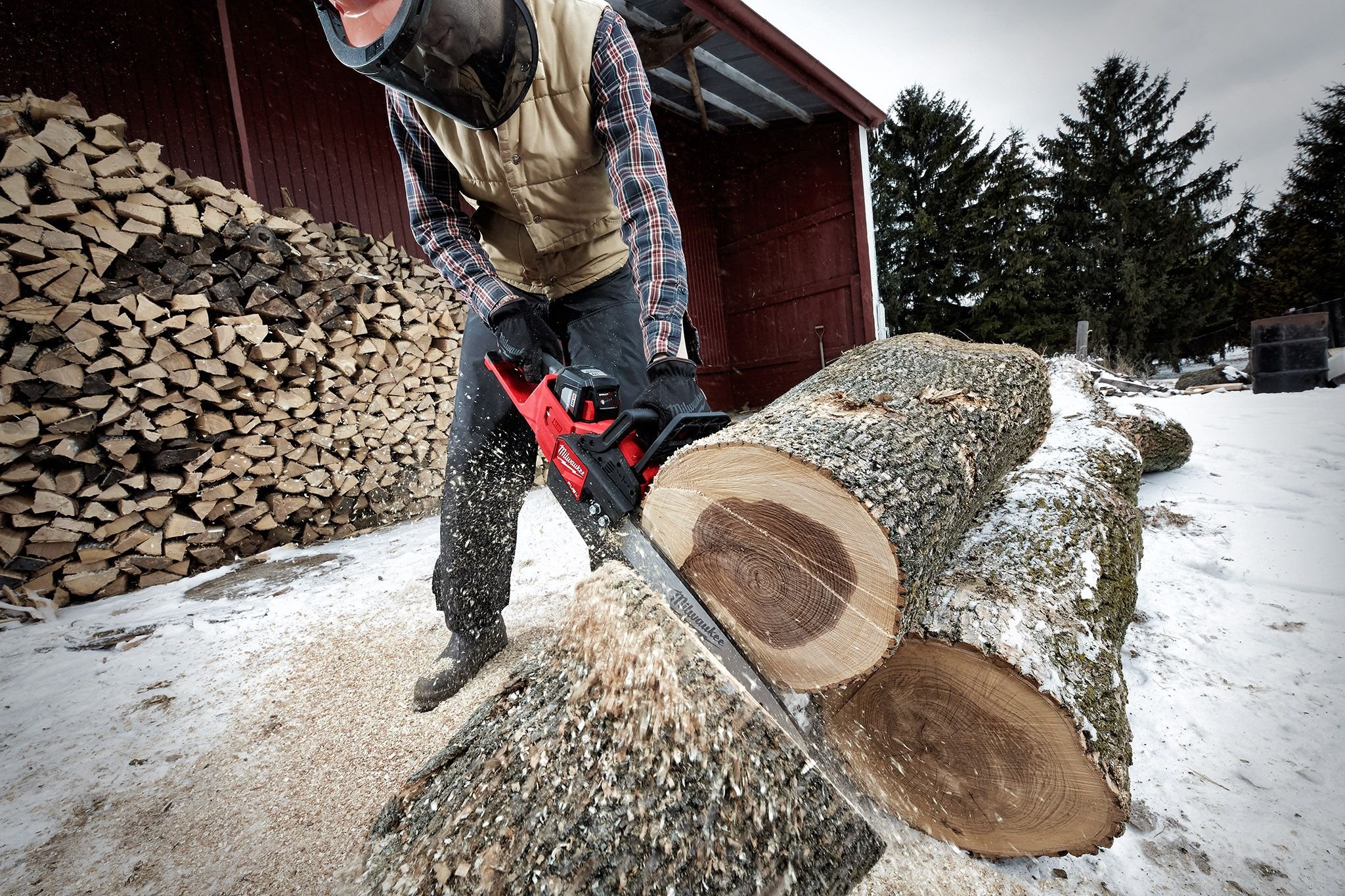 Pruning saws for those trimming branches and getting in tight spaces with superior maneuverability.
About the Author
Lucas is Content Marketing and SEO Manager for Milwaukee Tool, where he and his team raise awareness about the company's digital products and educate users on best practices through a variety of content vehicles.
More Content By Lucas Marshall
Subscribe to Our Blog
Sign up to receive ONE-KEY™ news and updates.
Recent Articles
Editorial Note: This article was brought to you courtesy of Rose Morrison, managing editor of ...
November 13, 2023
There's a whole alphabet soup of inventory management methods to choose from if you're a...