Despite all of these promising figures, the increased demand for work is outpacing recruitment needs. Young people, who are needed to take the torch in coming years, aren't exactly flocking to the industry. From 2005-2016, the percentage of young construction workers declined by a staggering 30%. What's worse, according to a survey conducted by the National Association of Home Builders, as few as 3% of young adults (ages 18-25) consider pursuing the construction trades when weighing career options. That's a bad thing for a couple of reasons. First, older trades are retiring, leaving large labor shortages. For instance, in December 2019, 239,000 construction positions remained unfilled, according to the U.S. Bureau of Labor statistics. Second, as roles go unoccupied, more stress is put on skilled trades, as projects become larger and increasingly complex. This has resulted in the overwhelming majority, 9 out of 10 U.S. general contractors, to report they are concerned over growing labor shortages.
So, what's going on? Why are young people so averse to our industry, and how might we change the narrative so that the next generation of skilled tradespeople might give a career in construction a serious look?
We'll discuss this and more in the article that follows by:
Busting common myths associated with construction careers and educating on why construction is an excellent career path to seriously consider

Outlining several positions in the industry worth considering, from traditional construction trades to emerging technical roles in the industry
Careers in Construction: Busting Myths and Preconceived Notions
Construction work has long been plagued by a negative perception in the public eye. All too frequently, young people associate construction work (most notably work on construction sites) with strenuous, manual labor that is poorly compensated.
Reality: In fact, industry-wide salaries are increasing in step with the growing construction spend we've discussed above. At the same rate, technological advances (such as BIM and integrated software) are creating new, agile processes and creating new exciting career opportunities, which we'll discuss in more detail in the next sections of this article.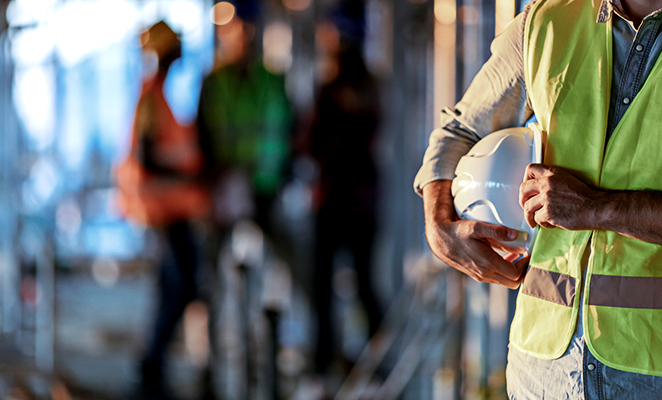 As an example, according to the Bureau of Labor Statistics, construction managers see an average salary of $95,000 a year, while they can expect an even higher salary (upward of $150k) if they pursue similar positions in large metropolitan areas or with large, premier construction companies.
This is particularly promising when you consider these salaries are comparable to roles in other industries more generally associated with higher salaries, like engineers and computer programmers.

There's also an added perk. While computer programming, for instance, is a fine career path offering plenty of growth opportunity and stability, for some it might just as soon conjure images of Peter Gibbons at Initech, haunted by a boss commanding him to spend his entire weekend in the office completing tedious computer work and needless documentation.
Is it any wonder why Mike Judge's 1999 classic, Office Space, ends with Peter so fulfilled? Adorned with a yellow hard hat, he breathes with relief fresh air while marveling at the expansive outdoors of an industrious construction site, untethered from his drab, insular cubicle. Anyway, for those who prefer getting out of their 9-5 desk job bubble and enjoying a change in scenery, it's certainly food for thought.
Careers in Construction: Time-Tested Perks of the Traditional Trades
While more traditional university degree-seeking students can certainly find high-paying jobs in the construction industry—in roles such as project management, architecture, structural or civil engineering, etc.—those without a college degree can benefit from similar job security and comparable salaries (as high as $80,000) in the traditional construction trades:
Elevator installer and repairer ($84,990 median salary)
Boilermaker ($63,100 median salary)
Construction and building inspector ($60,710 median salary)
Electrician

($56,180 median salary)

Plumber and pipefitter ($55,160 median salary), and HVAC technician ($50,590 median salary)

Ironworker ($53,650 median salary)

Sheetmetal worker

($50,400 median salary)

Woodworker ($37,000 median salary ) and carpenter ($47,000 median salary)

Construction equipment operator ($48,160 median salary)

Concrete and masonry worker ($48k-$58k median salary depending on specialty)
Roofer ($43,580 median salary)
There's also the added benefit of existing, well-respected trade organizations which offer advocacy/representation, plentiful resources, education/training, networking opportunities, and so much more. On top of all of this, with the rise of home reno TV shows, there's more interest for roles like remodeler or general contractor which are growing in popularity. All eyes are on the construction industry!
Emerging Careers: From the Environment/Renewable Energy to Construction Technology
The construction industry is not the construction industry of decades past. It has evolved, and while we don't have the flying cars, hover boards, or self-lacing shoes (though Nike® did bring us a limited edition a few years back) sensationally predicted in Roger Zemeckis's 1989 Back to the Future: Part II, we do have robots, drones, autonomous cranes, VR, and other marvelous technologies designed to aid in the building process, improve process, and boost productivity.
Only fittingly, the construction jobs of tomorrow are expected to evolve with emerging technologies. Here are the emerging careers we see having an important place in the evolving construction landscape.
Environmental Construction and Renewable Energy
With growing emphasis on the importance of renewable energy from our politicians, companies like GM are already retooling once extraordinarily traditional manufacturing plants in favor of environmentally (EV) friendly vehicle production.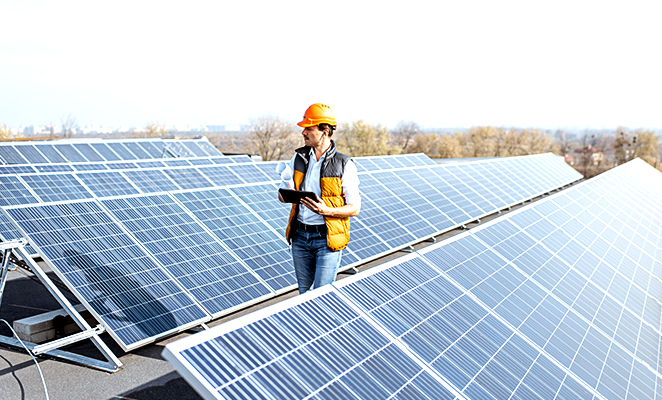 In addition to EV manufacturing, there are a wealth of opportunities in renewable energies like solar and wind:
Building Information Modeling (BIM) Specialists
In collaboration, architects, engineers, and contractors use BIM (smart 3D modeling software) to create multi-dimensional renderings of built environments. Equipped with BIM, contractors can right-size the designs they're working off of to ensure mistakes are averted (see: BIM risk management), to provide precise visualizations to clients, and to create a more collaborative process.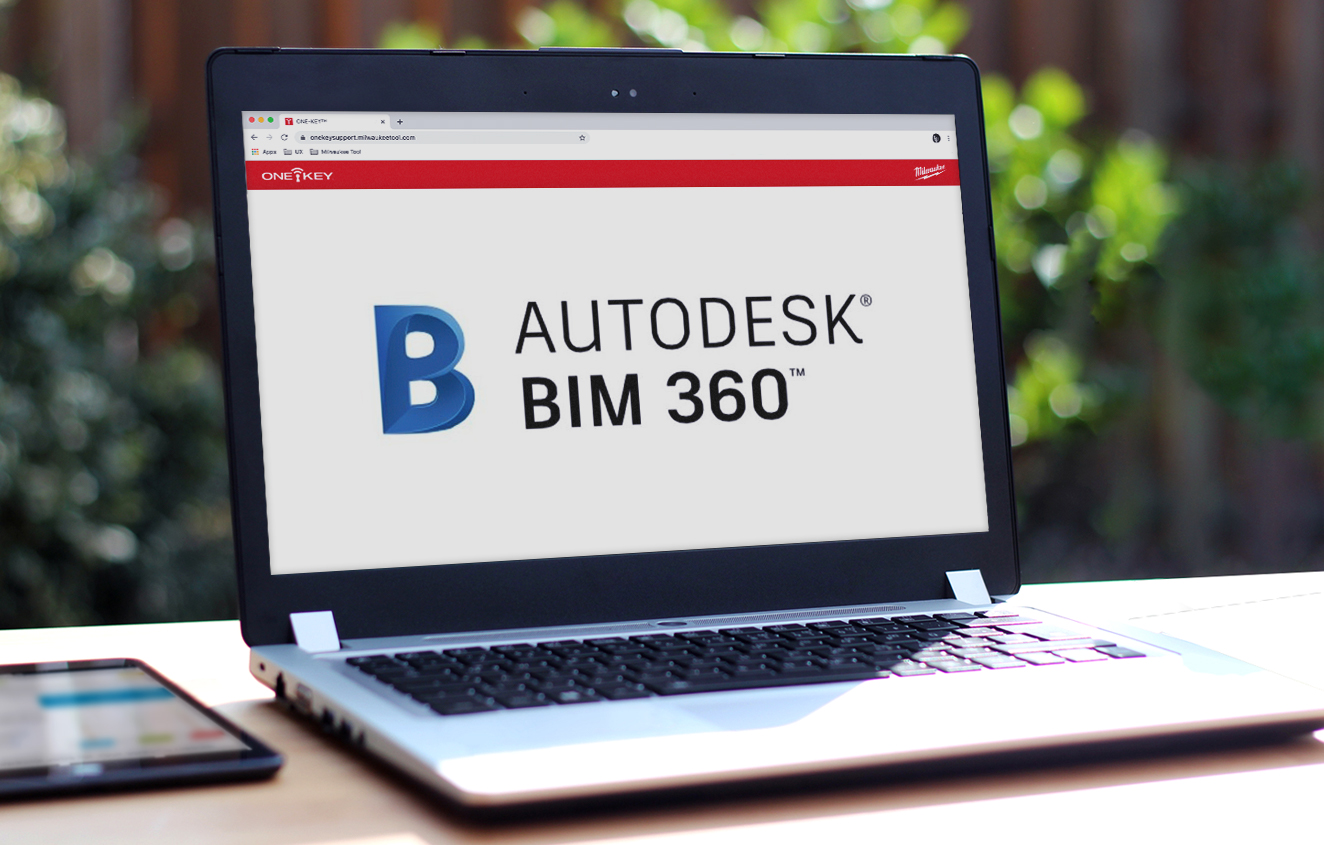 BIM is an exciting, relatively new field, with titles varying widely. These may include BIM Modeler, BIM Coordinator, BIM Manager, and of course BIM Specialist. As a subset of architecture, someone applying for this type of position might have a strong architectural background and possess a degree and internships in architecture.
However, considering that BIM blurs lines with computer-aided design (CAD), a background in professional drafting, either on-the-job or pursued through an associate's degree from a technical school or community college, would surely be helpful in landing a BIM-related job, certainly in a production role such as a drafter or 3D visualization artist. Internships and apprenticeships could also help sweeten the pot.
According to Architect's Salary Poll, the median salary for a BIM specialist is $65,349, while drafters are paid $56,830 according to the U.S. Bureau of Labor Statistics.
Prefab and Modular Construction Specialists
With an increasing turn to offsite construction, alternative building materials, and streamlined building methods in an effort to improve the construction process, there is a real need for professionals who understand and can execute on prefabricated construction or modular construction methods.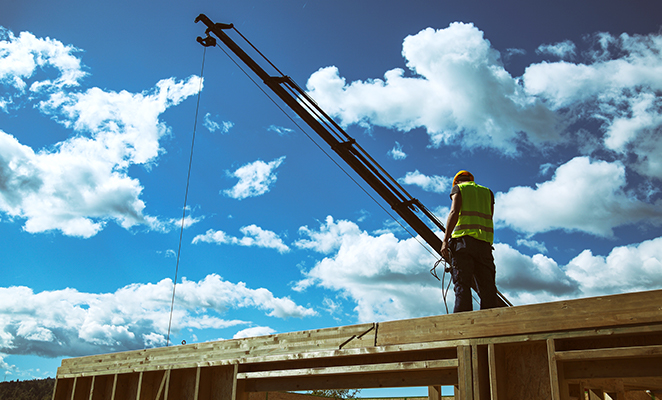 Similar to a traditional construction foreman, who is a skilled trade with years of experience in the field and who now manages and oversees a team of tradespeople on the job, specialists in either prefab or modular construction would have professional backgrounds in these building methods. A person entering a role like this might have a background in construction framing.
Construction Technologist
Jobsites are getting technologically advanced, with everything from drones, robots, and virtual reality (VR)/augmented reality (AR) used to improve the building process on site, to computer software like building information modeling (BIM) used offsite to ensure plans are perfected before shipping materials to the job.
A construction technologist is the catalyst who guides all these converging technologies. This digital native is a trusted professional in your enterprise who could just as easily lead the charge to adopting a new piece of software as he or she could be relied on to research emerging Contech trends, like autonomous cranes for example, in order to determine their viability, and build a plan to implement.
As an emerging career path, there aren't necessarily tailored degree programs that would neatly guide you into this role. Some college courses, perhaps even a trade school program, related to construction technology could certainly be beneficial.
Professional organizations such as the Association of Technology, Management and Applied Engineering (ATMAE) or the Construction Management Association of America offer relevant certification—such as a manufacturing specialist, technology manager, or technical professional—which could be advantageous if you're serious about a role like this.
Salaries in the most closely related title, Construction Technician, had a mean salary of $54,970 according to the Bureau of Labor Statistics.
Construction Inventory Manager, Tool Crib Manager, Asset Manager
I must admit that, being on the One-Key team, this role is probably our favorite to recommend.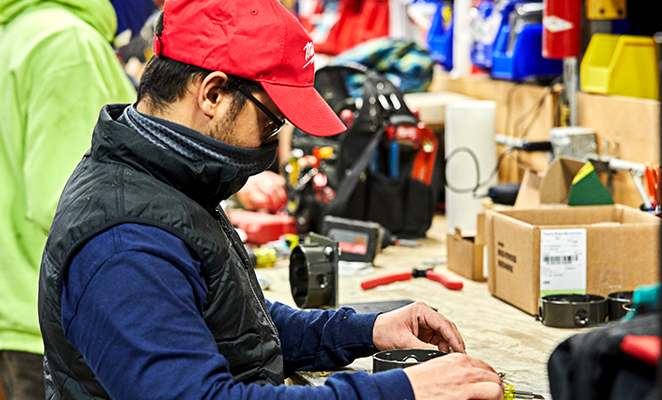 Whether you're a small contractor looking after the tools in your van, a tool room manager in charge of monitoring the flow of tools to a construction project, or in charge of asset purchasing at a multi-million-dollar construction company managing several big budget megaprojects, keeping track of inventory is an important part of keeping projects moving forward and ensuring they're tracking to completion and on budget.
An inventory manager is in charge of asset tracking, making sure assets are accounted for, that they're where they're supposed to be when they're needed, and ensuring there's enough inventory and that assets are regularly serviced and in good working condition.
This role might involve implementing a comprehensive, cloud-based inventory software solution, tagging assets, and determining performance metrics to track toward.
Construction Cybersecurity and Data Management
While a cybersecurity specialist would typically be a role that falls within your IT team, it shouldn't be understated that hiring for this role is extraordinarily important as construction cybersecurity is an imperative to protecting your company's data as cybercrime becomes increasingly common in the construction industry.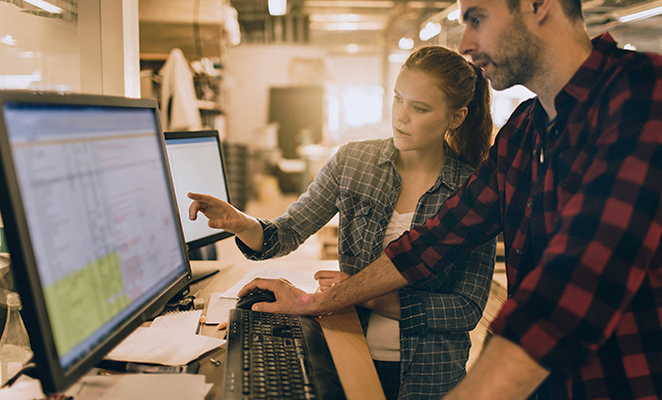 Typically, a construction cybersecurity specialist would have a bachelor's degree in computer science or information technology. The U.S. Bureau of Labor Statistics reports the average salary for this position as $99,730 per year.
Aside from having a smart, comprehensive approach to construction cybersecurity, implementing a data-driven construction strategy that leverages important information like safety metrics and seamlessly integrates your various software programs will ensure everyone is on the same page, your teams are working together and safely, and your data is secure.
How to Launch Your Construction Career and Nab One of These Sweet Gigs
Depending on the career path you intend to pursue, you may need to enroll in a traditional 4-year college degree, a 2-year trade school diploma, or an apprenticeship.

If you're interested in the trades, you might consider enrolling in trade school or becoming an apprentice. If you wish to pursue a degree program, make sure to choose your major and coursework wisely. Find a professor in the field who might consider mentoring you, apply for internships at construction companies where you can get hands-on experience before graduating, and try to talk to recent graduates to get insight into their recent experiences.
Wrapping It Up: Fruitful Career Prospects in the Construction Industry
In summation: There's plenty of (high paying) work (with great growth opportunity!) in the construction industry.
Career opportunities include high paying construction trades that can be attained without mountains of student loan debt! What's more, opportunities are emerging as exciting technology shapes the construction industry's future.
It's time to flip the script, not unlike Peter Gibbons, and breathe in the cool relief that comes over a man (or woman) in control of his (or her) destiny.
TL;DR
With no shortage of preconceived notions about the construction work being labor-intensive and ill-compensated, the industry is nonetheless abundant with opportunity, growth potential, and prosperity. Plus, you're not bound by a desk.
Salary ranges for the construction trades are as high as $80,000 annually, including:
Construction manager ($95,000 median salary)

Elevator installer and repairer ($84,990 median salary)

Boilermaker ($63,100 median salary)

Construction and building inspector ($60,710 median salary)

Electrician ($56,180 median salary)
Plumber and pipefitter ($55,160 median salary)

Ironworker ($53,650 median salary)

Sheetmetal worker ($50,400 median salary)

Construction equipment operator ($48,160 median salary)
Additionally, emerging careers in construction technology make the industry more diverse. Positions include:
Solar photovoltaic installer ($44,890 median salary, with a whopping 51% projected growth rate from 2019-2029)

Wind turbine technician ($52,910 median salary, with a whopping 61% projected growth rate from 2019-2029)

Building information Modeling (BIM) specialists ($65,349 median salary for BIM specialists while drafters are paid $56,830)

Construction technologist ($54,970 median salary for construction technicians)

Construction inventory manager, tool crib manager, asset manager
Construction cybersecurity specialist ($99,730 median salary)
In order to land a career in the construction industry, trade school, apprenticeships, degree programs, or internships may be helpful.
If you wish to pursue the trades:
Consider enrolling in trades school

Pursue an apprenticeship
If you wish to pursue a degree program:
Choose your major and coursework wisely.

Find a professor in the field who might consider mentoring you

Apply for internships at construction companies where you can get hands-on experience before graduating

Talk to recent graduates to get insight into their recent experiences