The question on everybody's mind, "How do I become an electrician?"
As with any job, becoming an electrician begins with education.
The good news is you don't have to break the bank to get started. No college degree is required for this line of work—a high school diploma will suffice if you want to get paid to troubleshoot your first solenoid valve. If you're still in high school, take a shop class to build confidence working with your hands. And pay attention in Physics, particularly to the sections about electrical currents and circuitry. Beyond high school, free online courses can help you polish up on some of the fundamentals.
You're also going to need some kind of advanced training to get certified as a working electrician. This will come either in the form of trade school, an apprenticeship, or a combination of the two. Whichever route you choose, you can expect the whole process to take two to five years to complete.
Electrician Trade School
When considering a career in the electrical trades, a couple questions spring to mind:
How long is electrician trade school (that is, how many years of trade school does it take to be an electrician? )

How much is trade school?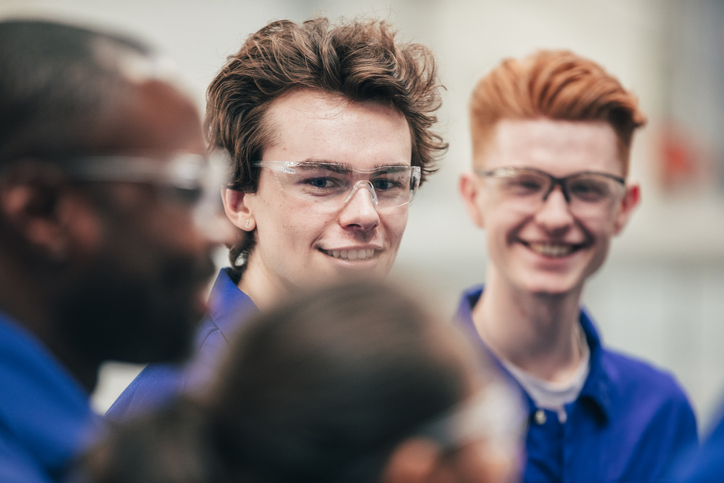 The simple answer to both of these questions is, it depends. There's a plethora of one to two year community college vocational programs and accredited trade schools that will train you to be an electrician, including some online options for those who can't make it to a physical classroom or prefer to study from home during the pandemic. Some people prefer the structure and support that trade schools provide in the form of established curricula, instructors, and classmates. Trade schools also provide ample opportunity to network and begin building relationships that may prove invaluable later in your career. The cost of tuition is different for each school. For some the price tag is as low as $749 total, while for others it's upwards of $10,000. Even at the highest end of the range, trade school is significantly cheaper than a four-year college. You will still have to train under the direct supervision of a licensed electrician upon graduation, but trade school contributes credit toward your apprenticeship and reduces the amount of time it takes to complete that next step of the process.
Electrician Apprenticeship
You can also opt to skip school and jump right into an apprenticeship. This involves two to five years of advanced technical training in the field under the direct guidance and supervision of a licensed electrician. Historically, this is the traditional process by which a worker learns a skilled trade, beginning as a novice and advancing from apprentice, to journeyman, and finally, master.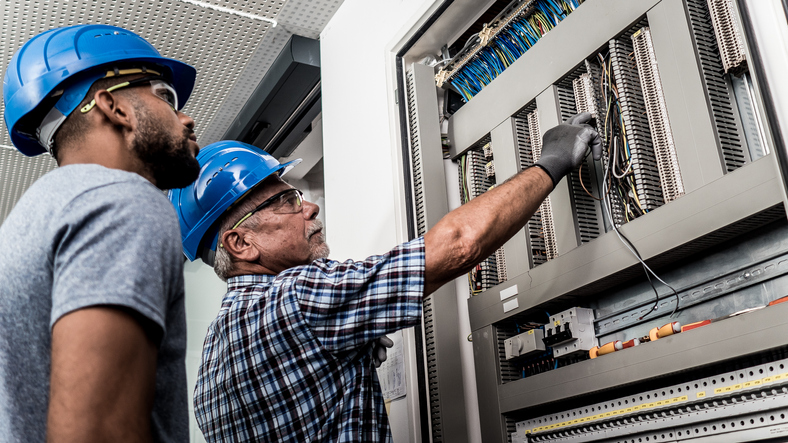 How much does an apprentice electrician make?
One of the biggest advantages of an apprenticeship is that you don't have to pay for it. In fact, you get paid to do it. The starting line is below what a licensed electrician makes, and wages vary from one region to the next, but it's possible to earn an electrician apprentice salary ranging from as high as $15 to $20 an hour while you learn the trade from a licensed electrician. Most apprenticeships require about 2,000 hours of training and are sponsored by unions and contractor associations. If you're interested in becoming an electrician's apprentice, consider contacting the Independent Electrical Contractors or the International Brotherhood of Electrical Workers for information about opportunities in your area.
As mentioned earlier, trade school still involves some amount of training as an apprentice. If you want to learn more about how to seamlessly blend classroom learning with an apprenticeship, check out the Electrical Training Alliance.
Electrician Job Description: What Does an Electrician Do?
Electricians are there at the earliest stages of a construction project, weaving conduit, wiring, and control switches through the bare skeleton of a building, then linking that localized electrical system up to the power grid—all of which must be done in compliance with relevant local, state, and national building codes. Electricians also need to be able to comprehend and create the kinds of technical blueprints and circuitry diagrams that layout how a structure's electrical apparatus fits together.
An electrician's job doesn't end with the finalization of a construction project. Inspecting electrical components, diagnosing and troubleshooting malfunctions, repairing and replacing worn out wiring and fixtures—this is all the work of an electrician.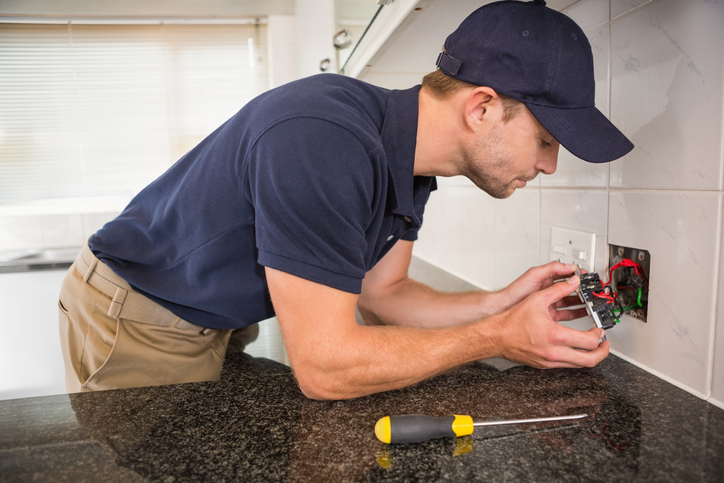 Electricians must therefore be competent with a variety of hand and power tools, and be well versed in the technical knowledge required to install and maintain electrical systems.
Electrician Salary: From Apprentice to Journeyman to Master
The average yearly income for an electrician is part of its allure, both in the construction trades and across all industries. As of 2019, electricians in the United States earn about 21% more than the average construction worker and about 41% more than all other occupations. The median annual salary for an electrician is roughly $56,000, with wages on the high end in the $96,000 range. This also widely ranges depending on where and in which electrical context you work (which we'll discuss below).
As with all skilled trades, the pay depends a lot on what state, city, and sector you work in. If you're wanting to earn at the top of the scale, here are the top five states that pay electricians the most—at an average salary of about $78,000 between them: Washington D.C., New York, Illinois, Hawaii, and Alaska.
Pay will also ranges widely depending what stage of your career you are (whether you're still learning, are mid-career, or master at your craft).
Electrician Career Path
Electrician Apprentice: The first stage of becoming an electrician. You work under the supervision of a master or journeyman electrician, learning the trade. A first-year apprentice could expect to earn $18.44 an hour on average, while you could also expect a pay raise after completing 1,000+ hours as an electrician's apprentice.

Journeyman Electrician: Journeyman is the second major step in your electrician career path beyond apprentice-level. As a Journeyman Electrician, you might work independently on projects in your field of expertise, though may be restricted from performing advanced tasks reserved for master electricians; you may also be allowed to supervise unlicensed trainees. Becoming a journeyman electrician takes about 4 years, and will also require 8,000 hours of on-the-job experience and state-based licensing. Journeyman electricians can expect to earn $27.73 an hour.

Master Electrician: Master electricians can work as installers of new electrical systems, certifying compliance with regulations, and providing all serveces in the electrical trade. Upon completing your electricians' license, as a journeyman electrician you can work toward becoming a Master Electrician by completing an additional 4,000 hours of work experience over the course of two years and passing the Master Electrician exam in your state. Master electrician might expect to earn $31.95 an hour.
Wherever you are, about 82,000 electrician jobs are projected to open up every year over the next decade, with an estimated 8% annual growth rate in the field between now and 2029, according to the Bureau of Labor Statistics. That's double the average 4% growth rate projected for most other occupations.
Further, a common question when it comes to the electrical trades is, "What's the difference between an Electrician and an Electrical Contractor?"
To answer this simply, while an electrician is an individual tradesman, who might be self-employed or work for a company, you might think of an electrical contractor as an owner/operator of a contracting business that employs electricians to perform electrical services.
Types of Electrical Specialties:
So, what is the highest paid electrician? There are a number of work environments you might choose to enter and pursue as an electrician, where income may vary.
Residential Electrician: These electricians work in residential dwellings—single-family homes, apartment buildings, and large-scale housing complexes—installing electrical systems such as ceiling fans, lighting, and ground fault circuit interrupters; diagnosing and repairing electrical issues; upgrading new wiring, circuits, and making homes more energy-efficient. Residential electricians earn $61,300 annually, on average.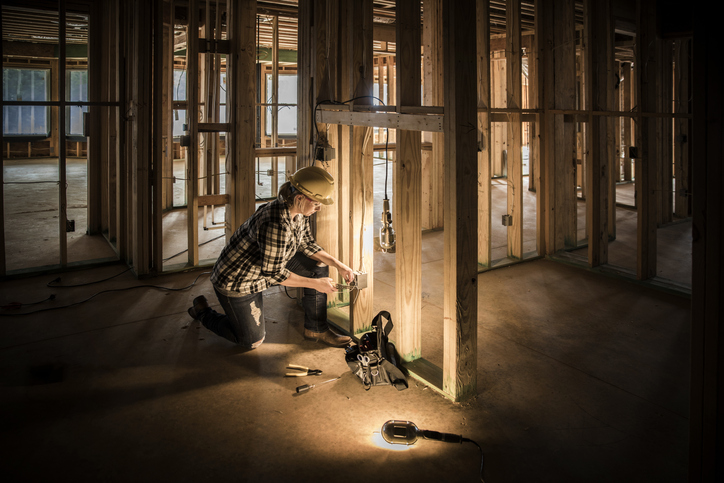 Commercial Electrician: These electricians are hired to install and maintain electrical systems in commercial settings, like offices and malls. The national average for commercial electrician is $47,033.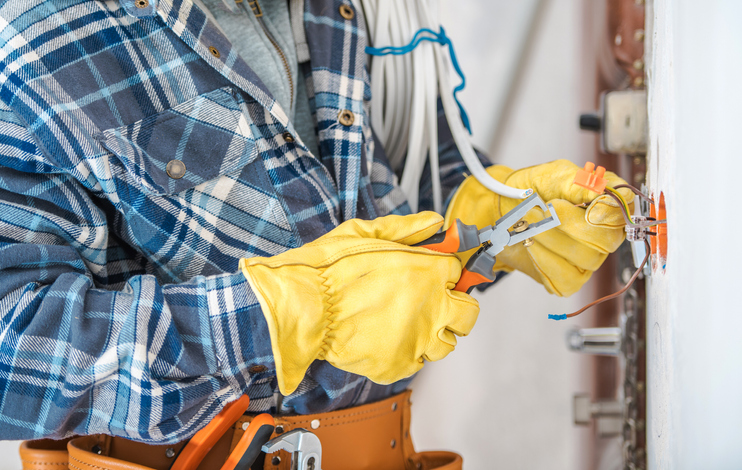 Industrial Electrician: These electricians work in power plants, chemical plants, and manufacturing facilities, and make an average yearly salary of $53,389.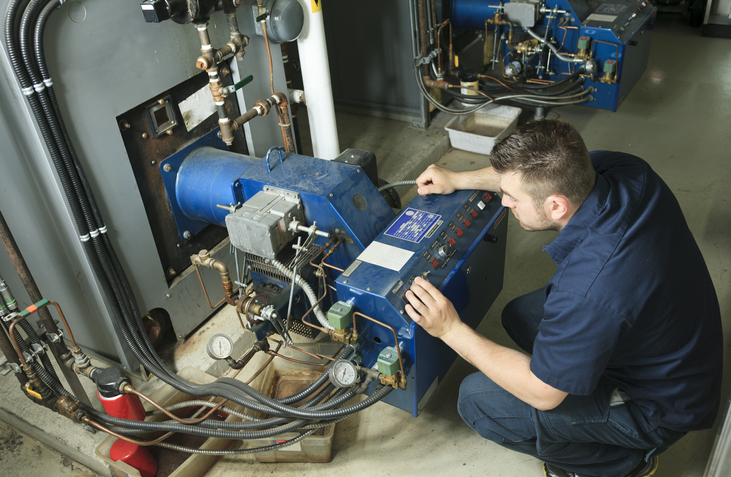 Oil Rig Electrician (aka Offshore Electrician): These electricians work on offshore oil drilling rigs and sea vessels, creating and performing routine maintenance of electrical systems. Offshore electricians can earn an average salary of $76,180, making them among the highest paid electrical professionals.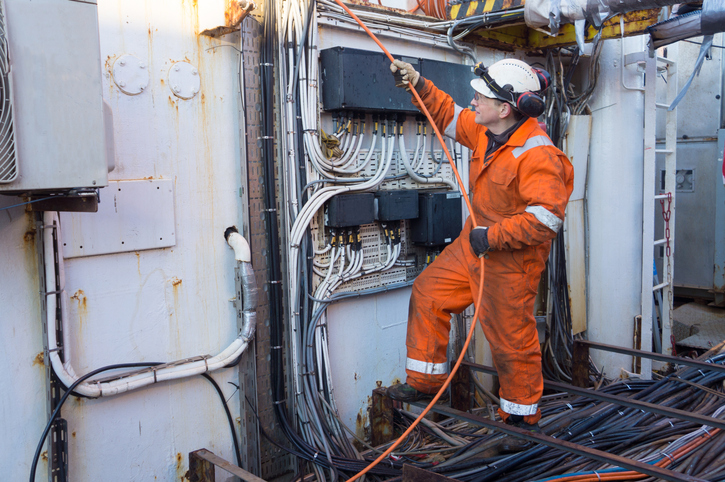 While the median annual wage for electricians across all specialties is $56,180, electrician income will vary widely among specialties, with the US Bureau of Labor Statistics reporting the top industries for electricians to include government ($62,940), manufacturing ($60,000), electrical contractors and other wiring installation contractors ($54,630), and employment services ($49,140).
This uptick in electrical work over the next ten years will be spurred primarily by two factors: the retirement of old guard electricians and the growing demand for renewable energy sources. Thermal and solar power systems aren't going to connect themselves to the grid. How our electricity is generated may change, but these new sustainable systems will still require great skill to install, maintain, and expand as needed.
Who else but an electrician will do this work?
The Shortage of Electricians and What's Being Done about It
Despite current growth projections, there is currently a relative shortage of electricians and other skilled tradespeople in the US—a shortage that's attributable to several factors.
No small measure is due to the false but enduring perception that construction work is low paying and low class. The truth of course is the exact opposite: individuals trained in skilled trades are highly knowledgeable and qualify for a wide array of jobs that offer higher-than-average wages. And all without the crushing burden of student loan debt.
Another historic contributor is the 2008 financial crash. The International Labor Organization estimates that at least 5 million construction workers lost their jobs worldwide during the subprime mortgage crisis—a significant dent in a workforce that was already on the decline before the recession. The COVID-19 pandemic has had a similar effect.
Taken all together, the picture is clear: The need for electricians is growing. While various global crises have resulted in employment downturns, the coming exodus of baby boomers from the field promises a massive groundswell in the available number of construction jobs over the next decade. Millennials and Gen-Zers are well-positioned to take advantage of this upward trend, as is anyone looking to change careers.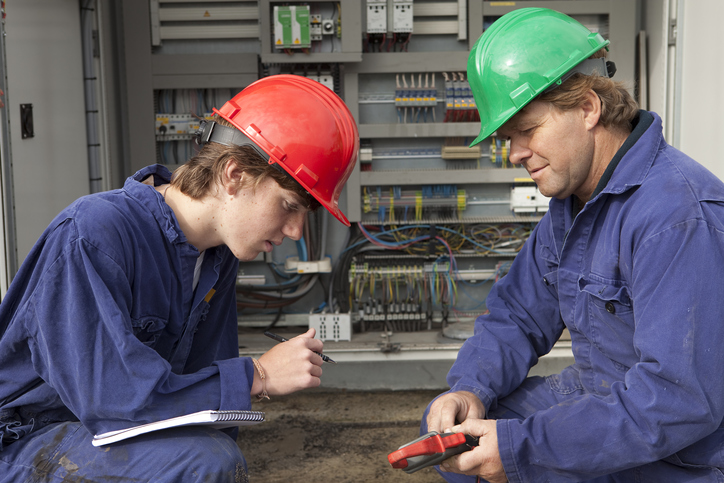 That is, if you can convince them it's a viable option. How to go about doing that is the subject of much discussion in industry circles, and has resulted in some creative efforts to boost interest among young people entering the workforce. A noteworthy example is the televised "sportification" of the profession. Every year, teams of electricians compete against each other on ESPN2 to complete various electrical related tasks in an event called the IDEAL National Championship. The winner gets $600,000 and a cache of tools and electrical gear. Think American Idol, but with wire pliers instead of vocals.
"Trade workers are the essential, often unsung heroes who power our world," said IDEAL INDUSTRIES, INC. Senior Vice President Doug Sanford in a press-release. "This competition celebrates the talent in our industry while also giving these professionals a platform to show off their skills and reward them for their hard work and dedication."
What Does the Future Hold for Electricians?
As we venture further into the 21st Century, careers in construction are becoming high-tech and electricians will need to consider expanding their skillset to include proficiency with ascendant renewable energy technologies like solar and thermal power.
While the future of national energy policy remains uncertain, individual states like California are far more ambitious and steadfast in their aim. With an economy that ranks the fifth largest in the world, California intends to transition its energy grid to 100% renewable energy by 2045. At least 12 other states have set similar goals.
So what does this mean for electricians?
On the one hand, it could mean very little. After all, the job of installing wiring and conduit doesn't necessarily change just because the source of power running through the electrical system does. On the other hand, it could mean quite a lot. Changes to the physical infrastructure of the electrical grid will absolutely in some instances require electricians to broaden their competencies.
Take solar power, which has emerged as the cheapest form of electricity in recent years. Unlike coal, the source of solar energy can be localized, drawn from an array of panels affixed to the roof of a home for example. Electricians looking to capitalize on the rise in renewable energy will need to be adept at patching these new systems into a building's power supply. This work will likely be elementary for a seasoned electrician, but depending on the state, additional licensure and certification may be needed to take on these kinds of projects.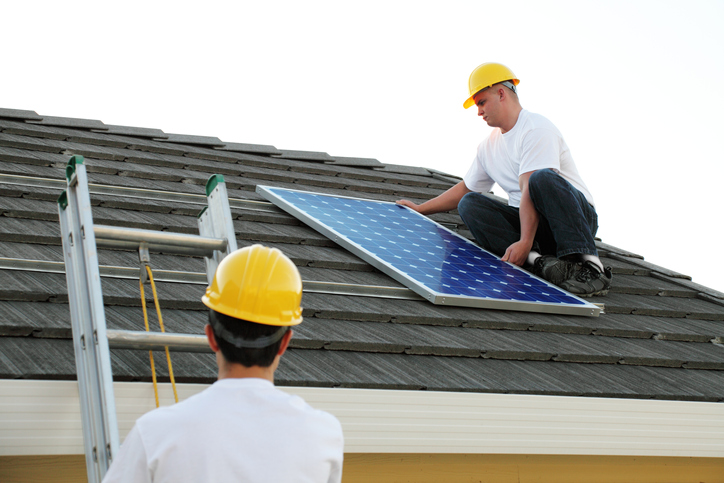 Fixtures of the electrical world predict that the expansion of the renewable energy frontier will bring with it a surge in construction jobs. While this rush of new work is a cause for excitement, the trend is also not without its peril. Electricians may wake up one day to find themselves competing with solar photovoltaic installers and wind turbine technicians—both relatively new classes of industry pros specializing in the design, installation, and maintenance of solar and wind energy systems respectively.
Electricians would be wise to stay current and keep an eye on that bright green horizon. The good news, there will always be increasingly innovative solutions for electricians to aid in productivity and revolutionize the electrical installation process. Whether that's making the best crimp or high-tech solutions to bring electrical installations of conductors into the digital frontier of precision and advanced reporting, we at Milwaukee are here to help you stay ahead of the curve.