How Contractors Should Navigate Supply Chain Issues
Thought Leadership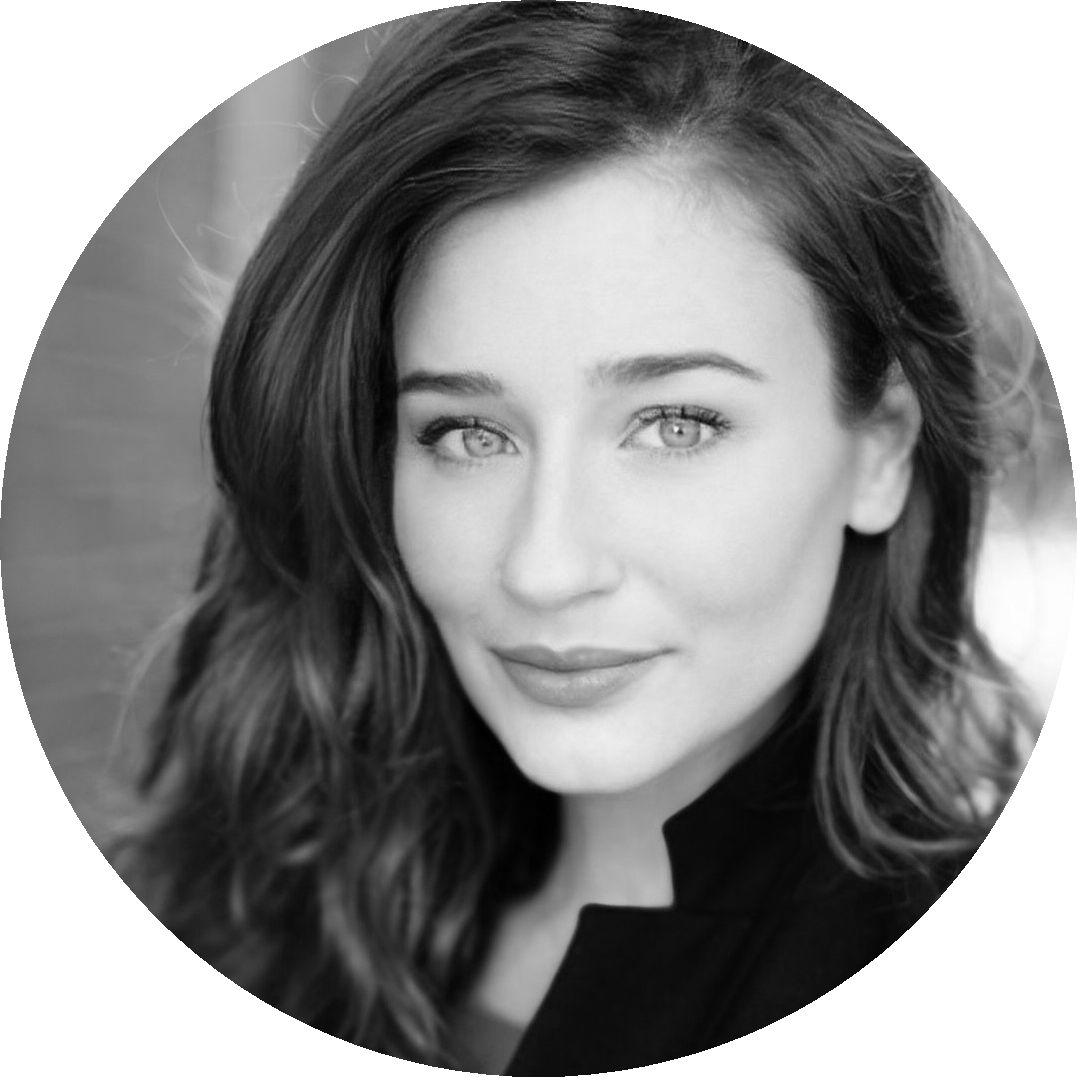 Rose Morrison
|
Published: February 1, 2022
|
Updated: April 29, 2022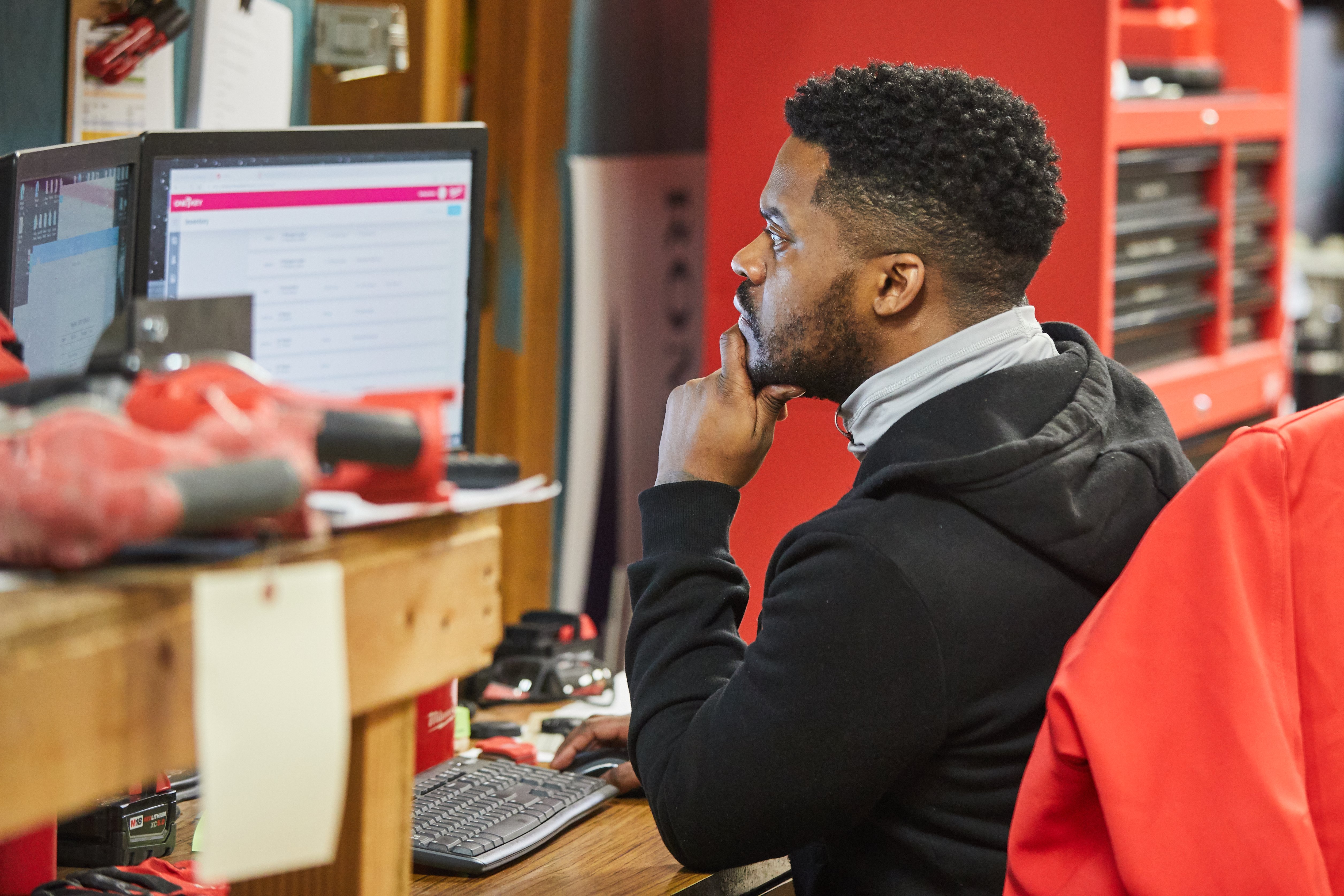 ---
Editorial Note: This article was brought to you courtesy of Rose Morrison, managing editor of Renovated.com.
---
The supply chain crisis is causing a ripple effect of persistent issues for contractors. Predictions indicate things may not normalize for another year or more, so contractors need to adapt to the new landscape of the construction supply chain. Demand for new projects continues to rise, resulting in clients' frustration as more companies' backlogs grow.
Luckily, contractors can implement several strategies to mitigate supply chain issues. Understanding the range of problems and their causes can help them navigate the new normal in the industry until supply and demand reach equilibrium again.
Top Supply Chain Issues Today
There are several key areas where construction companies are seeing supply chain issues. Most of these are shortages in crucial supplies, but transportation also poses serious challenges.
1. Lumber and Wood Shortages
Lumber has been among the most challenging supplies for contractors to get ahold of since the onset of the COVID-19 pandemic. The average price per thousand board feet of timber quadrupled between February and May 2020, rising from $400 to $1,600. Prices have continued to fluctuate over the last two years while staying far above pre-pandemic averages. Even when lumber is available, the sky-high prices make estimates for projects much higher than usual, which can create challenging negotiations for contractors.
2. Concrete Shortages
Concrete shortages are crippling infrastructure and commercial projects alike. It's been causing severe project delays worldwide. Like other supply industries, concrete manufacturers expected demand to drop in response to the pandemic and reduced production accordingly. Instead, the market has boomed, and manufacturers don't have the supply or production capacity to keep up. Things may worsen as concrete orders rise even further due to projects in the $1 trillion bipartisan infrastructure bill passed in 2021.
3. Labor Shortages
Labor shortages were a problem for construction companies long before the pandemic, but the situation has not improved over the past two years. Surging demand in key industries, especially housing, has left many contractors spread incredibly thin. According to Associated General Contractors, 73% of construction firms increased their base pay rates during 2021. However, construction jobs remain unfilled despite good pay and plenty of openings. Estimates predict that the U.S. will need over 2 million new workers to keep up with demand over the next three years.
Related article:
4. Metal Shortages
In 2022, shortages in steel, copper, and aluminum are beginning to surpass lumber. Studies by the U.S. Chamber of Commerce found that 34% of contractors reported shortages in steel. About 45% of those surveyed said steel and aluminum tariffs are increasing fears that shortages could worsen down the road.
5. Computer Chip Shortages
Most people think of laptops and smart home tech shortages when they hear about the computer chip shortage, but it also impacts the construction industry. More equipment, vehicles, and tools rely on advanced components, such as sensors and control systems. As of early 2022, many manufacturers have only a few days' worth of computer chips on hand, leaving production in a precarious position.
6. Shipping Delays and Prices
Many construction companies are experiencing long wait times for supplies to be delivered. Costs, especially for overseas shipping, are also reaching record highs. For example, Asia-to-U.S. West Coast shipping rates are soaring 250% higher than 2021 averages. The shortage of truck drivers in the U.S. is delaying domestic shipping. Even when supplies are in stock, contractors may have to wait weeks or months for orders to arrive.
Strategies for Resolving Supply Chain Issues
What can contractors do about these issues? The supply chain will inevitably reach equilibrium again at some point, but that may not happen for another year or more. Meanwhile, demand for housing, infrastructure, and commercial construction isn't showing any signs of slowing down. Contractors need to adapt to meet the moment.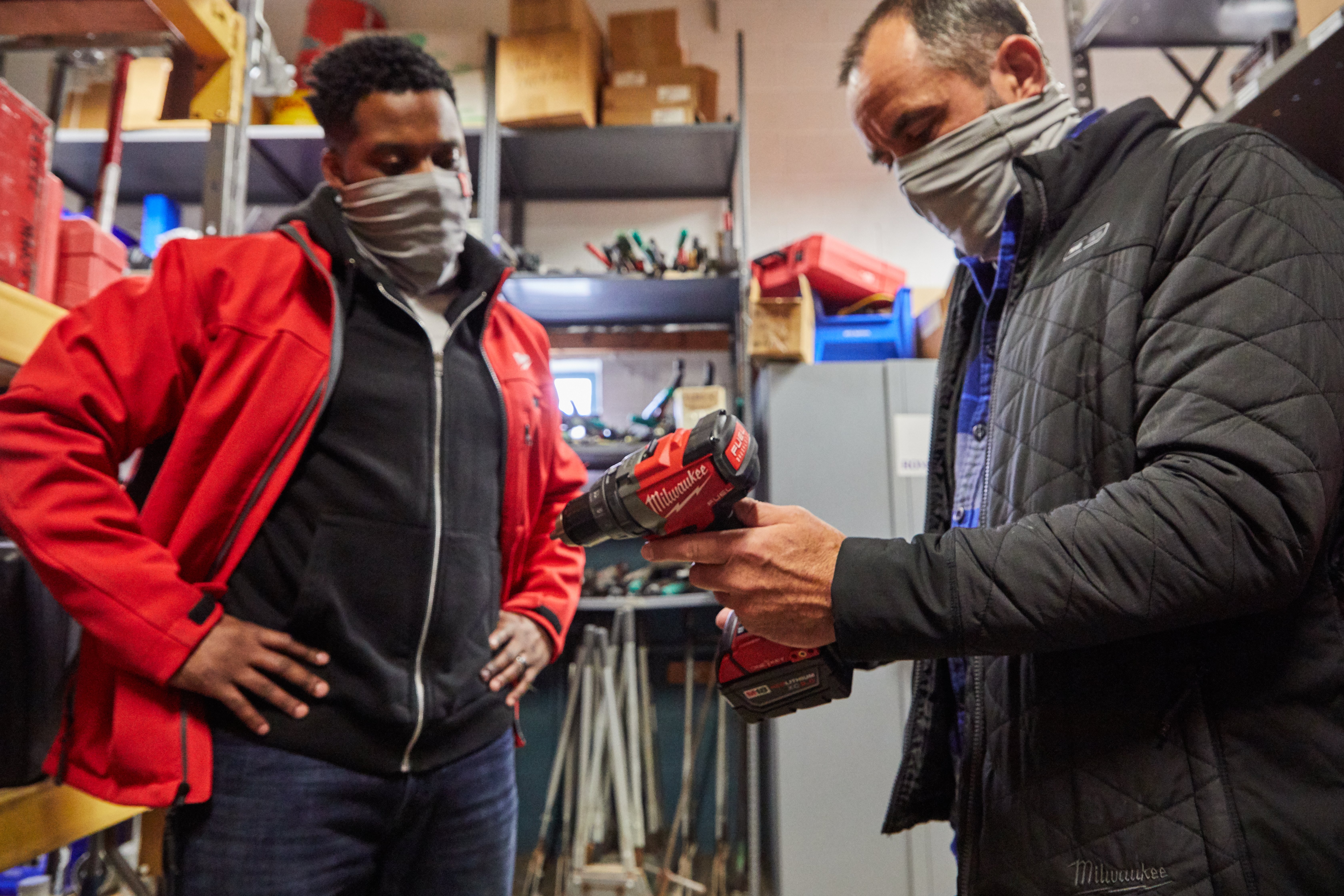 Circumstances and resources vary between firms, but contractors can use some key strategies to navigate today's supply chain crisis. These tactics may not eliminate supply issues, but they can help limit the blast radius of setbacks, delays, and shortages.
1. Consider Prefabricated Construction
Traditional on-site construction methods are reliable in that they have established processes and systems throughout the industry. However, delays and price surges from the supply chain crisis have plagued the conventional building approach. Contractors can significantly reduce costs and speed up their project timelines by trying innovative construction techniques, like offsite construction.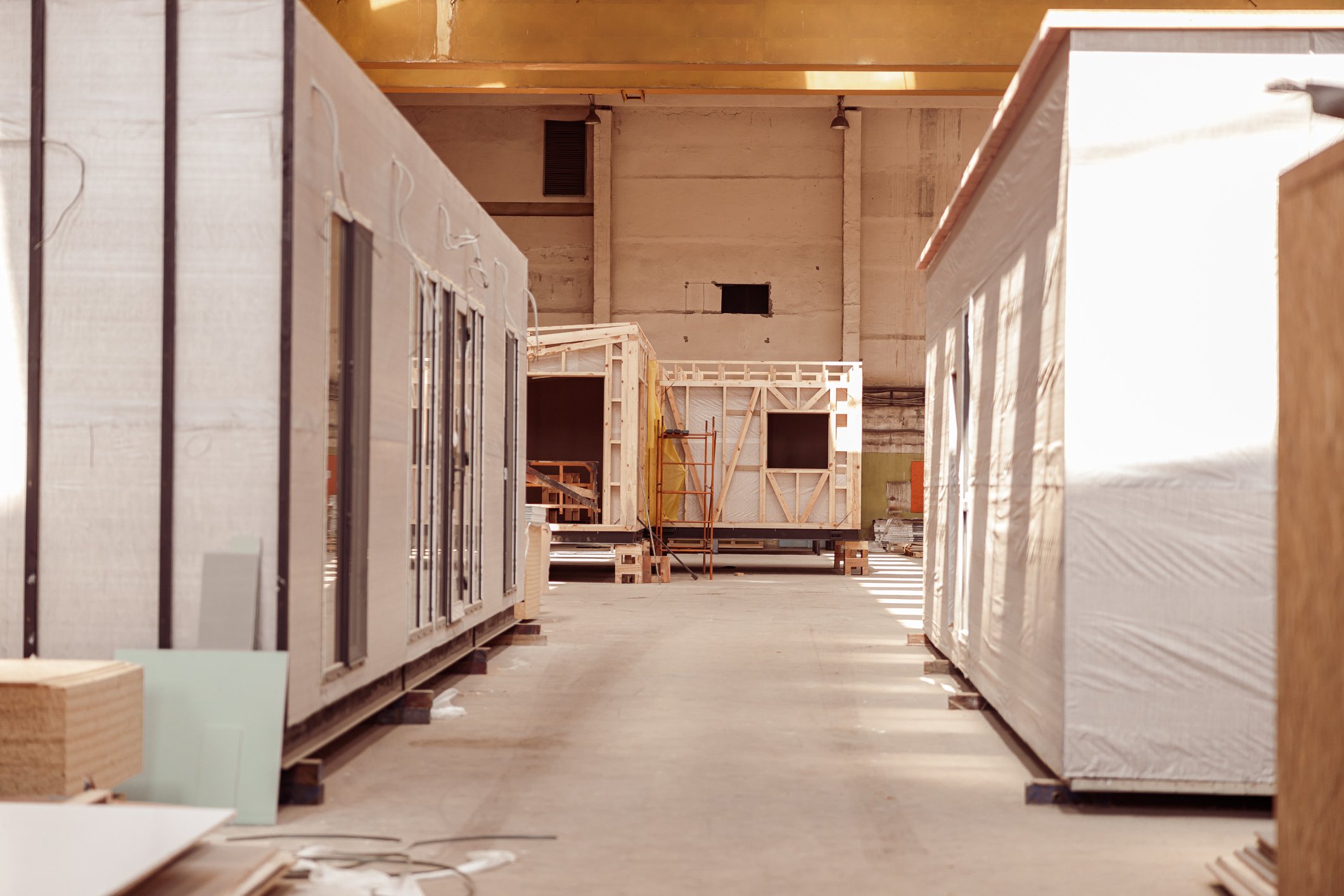 Prefabricated and modular construction methods have immense potential right now. With this method, components of a project are mass-produced and assembled offsite and then transported to the building location. Wall panels are produced on an assembly line and rapidly installed at their destination site rather than being built there. This process maximizes the use of materials by minimizing waste and reducing prices. Offsite assembly, especially for mass-produced components, is quick and streamlined without the delays caused by inclement weather.
Construction firms have seen positive real-world results from prefabricated construction. In 2020, upward of 30% of firms reported a noticeable schedule benefit from prefab. Additionally, over 50% of companies across numerous industries reported a noticeable cost decrease. These results indicate that contractors could offer lower prices and faster turnaround times by utilizing prefab construction, especially when used in conjunction with tools like building information modeling.
2. Order Well in Advance
Many contractors have already begun adapting to shipping and stock delays by placing orders months in advance. One construction CEO commented to the Wall Street Journal, "About the time we're getting ready to pave streets in a new subdivision … we're ordering windows for 100 homes."
More firms are finding themselves in similar situations. It is even becoming increasingly common for contractors to search local department and hardware stores for supplies when they are out of stock everywhere else.
This can be frustrating, but planning for one- to six-month delays can end up saving trouble in the long run. This allows contractors to create more reliable schedules, and it also makes additional delays less likely. These advance orders may help suppliers plan accordingly, which could help the supply chain catch up down the road.
Industry leaders advise against stocking up too much, though. This makes sense when contractors know they will need a large quantity of a certain material consistently. However, stocking up on supplies just to be prepared for delays can further congest the supply chain and leave contractors with expensive storage and shipping costs. Additionally, some materials have a shelf life that could become an issue when project delays occur.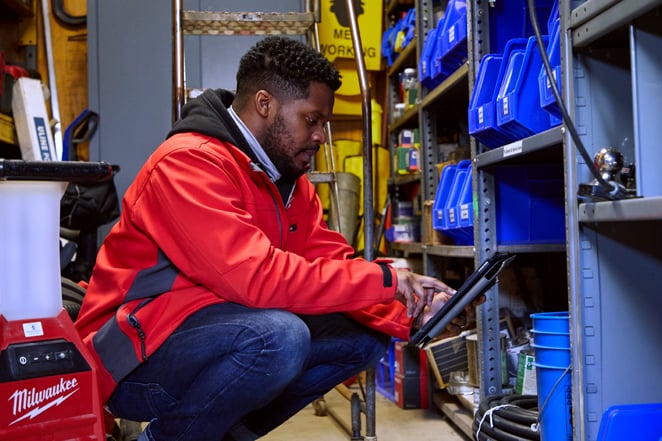 You may also consider using a construction inventory management app to digitize and streamline your consumables management and tracking processes.
3. Be Upfront with Clients and Stakeholders
It is crucial for contractors in today's construction industry to be straightforward about delays and setbacks due to supply chain issues. They need to be honest about how long a project will realistically take when offering estimates to potential clients, even if it is longer than they would prefer.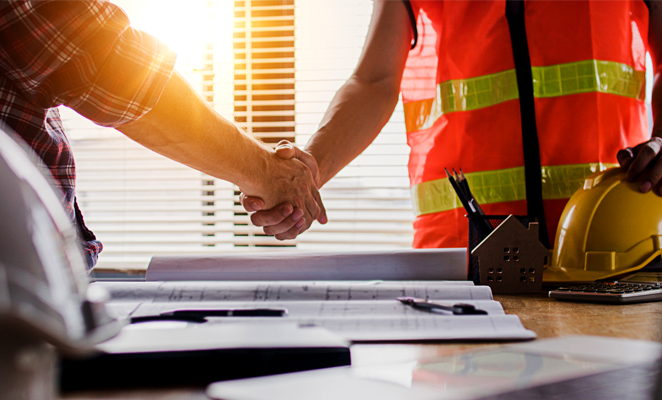 The reality is that virtually all construction projects are experiencing significant delays right now, and clients will ultimately be more satisfied when something is completed on time, even if that timeline is longer than usual. This is especially important in competitive markets, like housing.
Offering a client a realistic project timeline will dodge the need to have challenging conversations down the road when delays do inevitably occur. In fact, the No. 1 cause of construction project delays is a lack of upfront planning, which includes predicting likely obstacles such as supply chain delays. Contractors may need to brush up on their project planning skills in addition to communicating with clients about project expectations.
Similarly, it can be helpful to anticipate materials becoming unavailable during a project. Working with clients to choose alternatives ahead of time can help prevent additional delays.
Related article:
4. Consider Alternative Materials
Green building techniques have become more popular over recent years, but they are more valuable today than ever. Supplies like lumber are expensive and slow to ship, so many are turning to alternative materials and sources. More construction projects are utilizing reclaimed and recycled materials from deconstructed structures.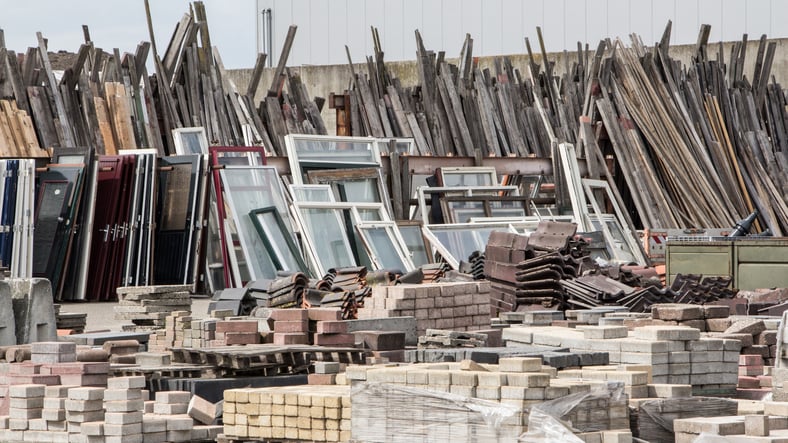 For example, the Kendeda Building at Georgia Tech was constructed in part with 25,000 linear feet of reclaimed 2x4s from film sets around Atlanta. These accounted for almost a quarter of the floorboards for the entire building. If reclaimed materials were used on more construction projects, contractors could save thousands of dollars on materials, and demand might slow enough to allow suppliers to catch up. Building with reclaimed materials is also better for the environment as an added benefit.
More U.S. cities are beginning to implement laws requiring buildings to be deconstructed rather than demolished so valuable materials like lumber and bricks can be reused. For example, Pittsburgh officials announced plans in mid-2021 to develop deconstruction legislation, joining Portland, Oregon, and Palo Alto, California, on the list of cities with such policies. Contractors can seek sources for reclaimed building materials regardless of whether local laws require it, though.
5. Try New Recruiting Angles
Contractors may want to consider appealing to nontraditional demographics to address the labor shortage. Women, people of color, and youth are all minorities in the construction industry. Shifting recruiting strategies to cater to these groups could help attract more people to the industry's many rewarding roles.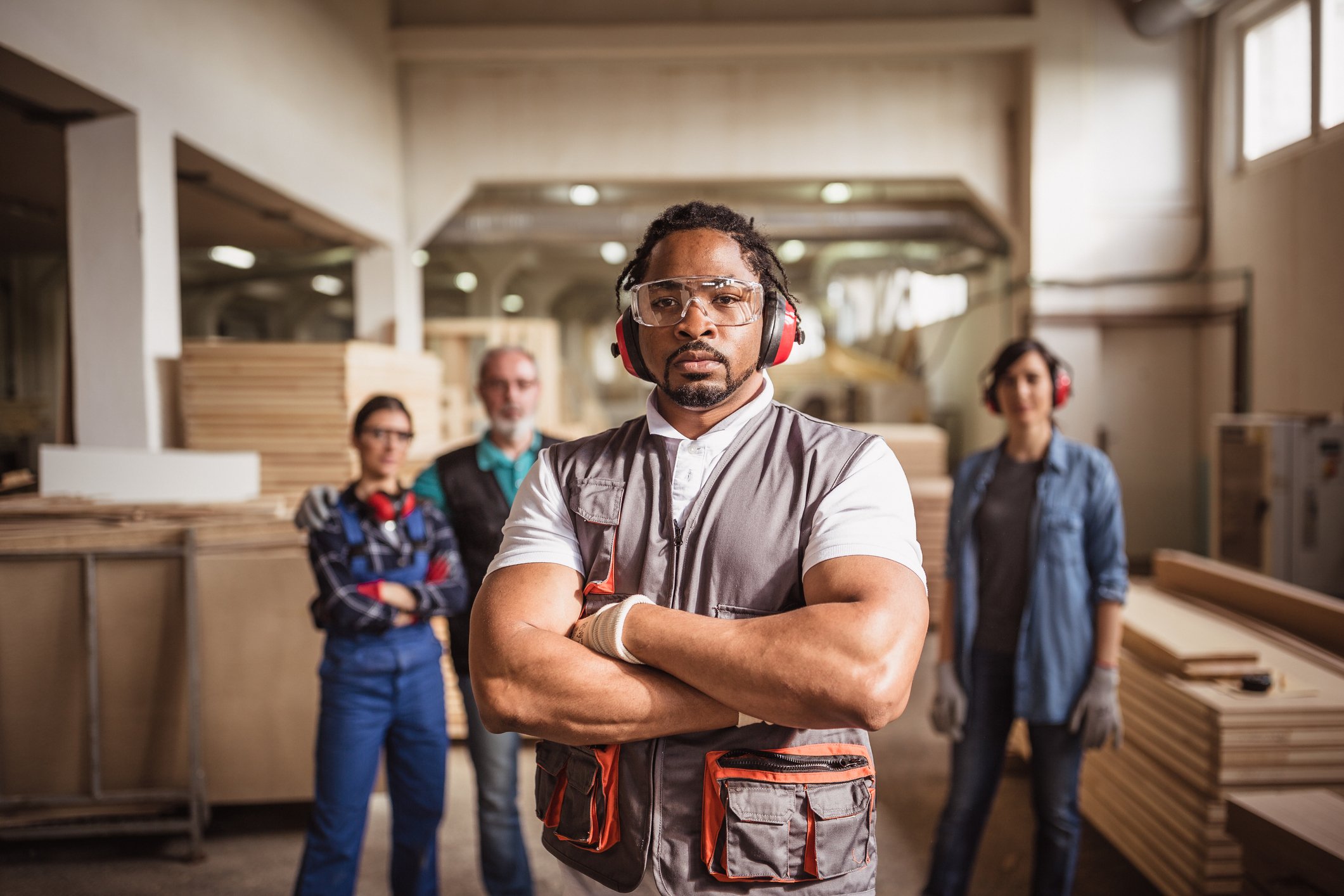 For example, while women account for 47% of the total U.S. workforce, they make up only 11% of construction employees. People of color also remain underrepresented in construction. As of 2020, Blacks represent only 6.3% of construction employees compared to 12% of the overall U.S. workforce. Amid these demographic disparities, very few young people are pursuing careers in construction. As of 2019 surveys, only 3% of people aged 18 to 25 expressed interest in the industry.
The construction industry is missing several crucial opportunities to fill the skills gap and the labor shortage. Shifting industry-wide attitudes to appeal to a more diverse workforce could be the key to reviving construction hiring when the industry needs it most.
Certain programs have already successfully trained and placed women, people of color, and youth in construction roles, such as the Nontraditional Employment for Women (NEW) program in New York City. Contractors who need to fill crucial positions on their teams can utilize research and strategies developed by these programs to learn how to diversify their hiring initiatives. Consider offering attractive pay and benefits as well as on-the-job training opportunities, which may be especially attractive to young people.
Related content:
Outlook for the Construction Supply Chain
It is difficult to predict when the supply chain will return to pre-pandemic rates and prices. The factors that influence this make any estimate subject to change, such as various nations' laws and regulations as well as weather events and volatile demand fluctuations. However, experts have offered informed insight on when things might begin to calm down.
In late 2021, U.S. Secretary of Commerce Gina Raimondo commented, "You're going to see continuous but slow improvement, and I think you're well into 2022 before it's back to normal." Raimondo went on to add that COVID-19 vaccine mandates will help improve the situation further. With regulations ensuring people get vaccinated, fewer employees will be likely to miss weeks of work while infected with the virus.
Other industry leaders support Secretary Raimondo's predictions for improvements in 2022. Trade credit insurer Euler Hermes reported findings in December of 2021 that indicate the supply chain is headed toward recovery. Specifically, consumer demand in many industries seems to have peaked while overseas shipping capacity has increased.
These trends don't mean the supply chain will be completely fixed by 2023, but they do offer cause for optimism. Things will likely return to levels of equilibrium similar to those seen pre-pandemic within the next two years. While contractors would like to see the supply chain bounce back as soon as possible, having a realistic idea of how long recovery could take will allow for more accurate project timelines.
Innovation Amid Challenges
The construction industry has faced unprecedented challenges over the past couple of years. Despite this, contractors have persevered and continued to build the new structures that the world relies on. It is no wonder construction was deemed one of the world's "essential industries" during the height of the COVID-19 pandemic. The supply chain crisis has left the industry working against a growing tide of delays and setbacks, but innovative strategies can help contractors thrive, even amid today's challenges.
---
This is a guest post written by Rose Morrison, managing editor of Renovated.com
---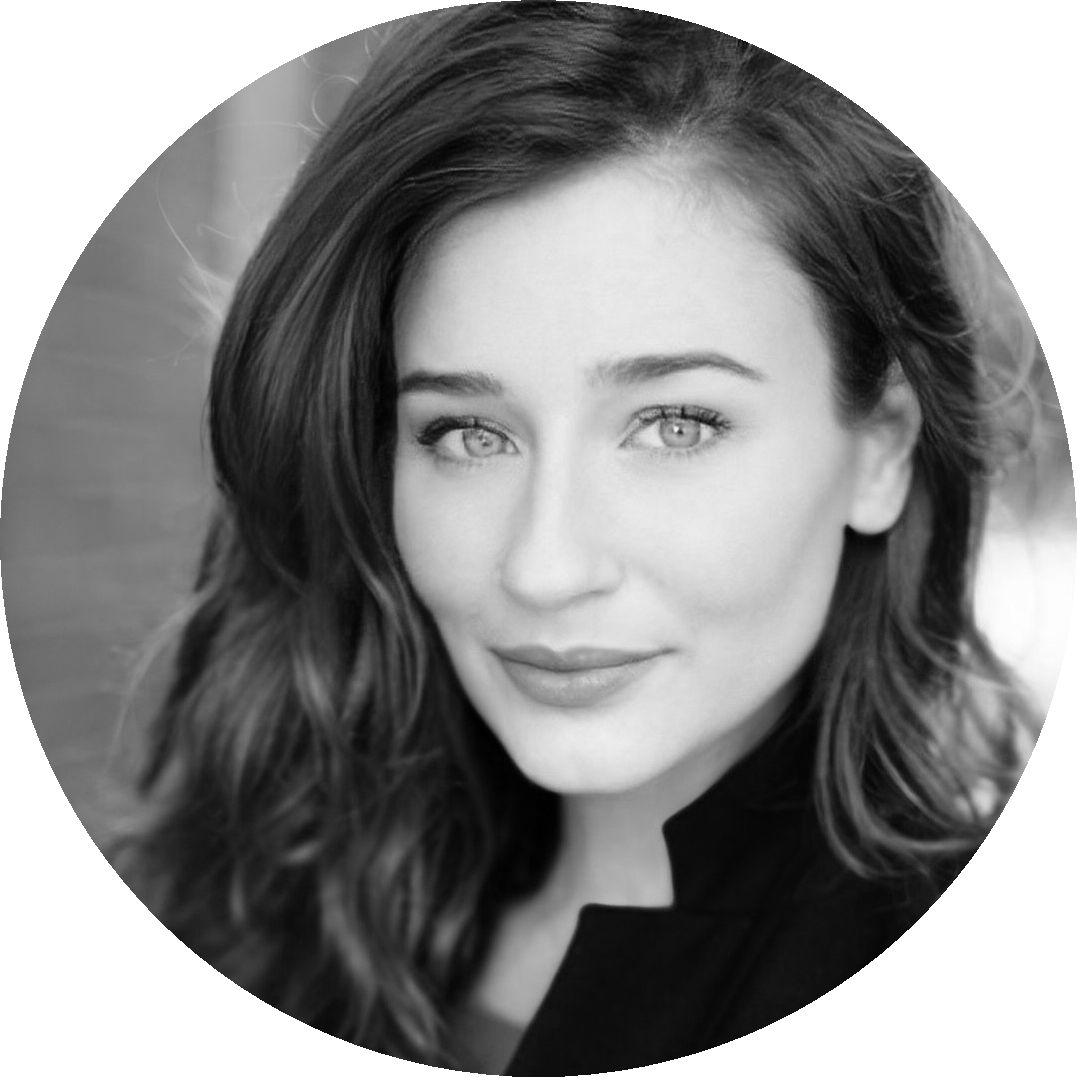 Subscribe to Our Blog
Sign up to receive ONE-KEY™ news and updates.
Recent Articles
Editorial Note: This article was brought to you courtesy of Rose Morrison, managing editor of ...
September 13, 2023
In the next installment of our employee spotlight series, we introduce Aaron Wenzel, a product...
September 11, 2023
If you're a construction professional searching for a simpler way to efficiently manage your...