So, what's going on? When construction projects are underway, there are a lot of moving parts, especially with large projects that employ many subcontractors whose work needs to be deftly orchestrated. Accomplishing this is only bound to get harder with lasting effects of COVID-19 in construction that will redefine our design processes; how we communicate with vendors, trades, and customers alike; as well as the digital tools we'll need to adopt to thrive amid a quickly adapting landscape.
But while you can't predict the future, using effective construction forecasting methods can help to ensure uptime is maximized, project plans are honored, schedules are preserved, and your projects are tracking to completion.
The Purpose and Importance of a Construction Forecast in Project Management
Cost Forecasting Methods
There are plenty of cost forecasting methods in construction that don't make you seem to clients like that maladjusted weatherperson who says all clear when a storm's coming.
Communicate Early and Often
It may seem needless to say, but keeping an open dialogue going can go a long way in making sure everyone is on the same page and miscommunication is averted.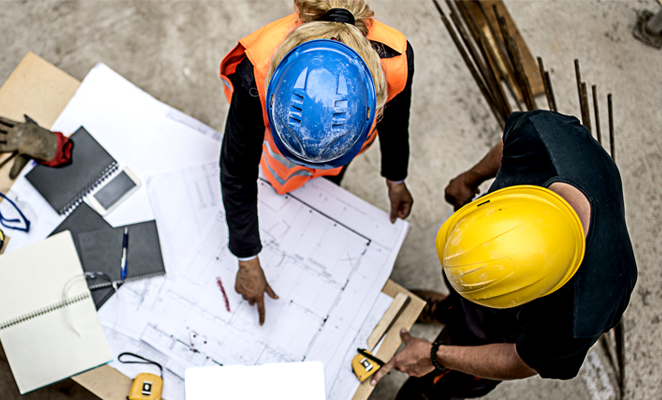 The management of project financials and cost monitoring in construction are extremely important to builders, and communication is truly at the heart of staying true to proposals and balancing budgets when you consider that over half of rework is caused by poor project data and miscommunication. Further, 70% of total rework experienced in construction and engineering products are a result of design blunders. Quantified, that's $31.3 billion in rework… an expensive price to pay for simply not talking openly or working together.
Remember, there are a lot of people involved in construction projects:
Your clients

Architect, engineers

Vendors

Subcontractors
Inventory and asset managers
Having a sit-down with the team, all the important stakeholders, early on can help create a truthful proposal and also aid in cost management by avoiding overruns. Some early communication could include:
Conducting an open discovery session with your client to determine needs

Develop a clear project scope of work, including a realistic cost estimate based on materials and labor involved. The SOW can help to create your project Cost Breakdown Structure

Develop a project Work Breakdown Structure to break work into smaller, more manageable tasks. This will help ensure work schedules are maintained: Materials arrive when they're supposed to, work proceeds, and budgets don't get ballooned due to discrepancies
Identifying KPIs that will enable accurate cost forecasts

Formulate a risk mitigation plan

Conduct a cost forecast that considers optimistic, pessimistic, and most likely scenarios. Make sure to include padding for possible change orders that could lead to overruns if not accounted for. Better safe than sorry!
Balancing the Project Budget
Basic budgetary considerations will include:
Permits to address zoning, surveying, land disturbances, electrical, mechanical, plumbing, environmental, department of transportation, etc.

Insurance Costs, both general liability or more comprehensive policies

Design Budget: From blueprint to drafting and review, and architect and engineer fees

Contractor Budget

Material Costs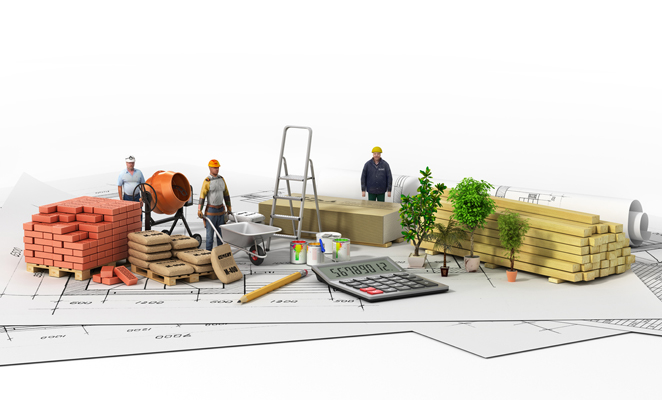 When it comes to balancing budgets, the commonly used cost forecasting methods in construction consist of step-by-step lists, Excel spreadsheets, readymade templates, or there is software available that can provide a more robust feature set such as trend analysis and predictive cost data. Where machines can take you so far, it's also worth considering hiring a human cost estimator to be your tour guide. These specially trained professionals can leverage the full potential of cost-estimating software programs while applying their own expertise—an understanding of architectural drawings, engineering (and associated costs), construction materials, engineering, etc.—to optimize the end result.
Empower Project Teams through Collaboration and Knowledge Transfer
Communication between teams should not stop after the kickoff. It's important to make sure everyone that needs to be is abreast on what's going on—from the back office to the field—whether that's about material shipments being delayed, change orders throwing off the final build, city ordinances, or anything in between.
MCAA reported that over half of productivity problems are the result of issues with construction logistics. What's worse, 60% of general contractors see problems with coordination and communication between project team members and issues with the quality of contract documents as the key contributors to decreased labor productivity.
So, how do you start to bridge the gap?
Real-time collaboration is not just for separated college students racing to get a group project done from two different coasts.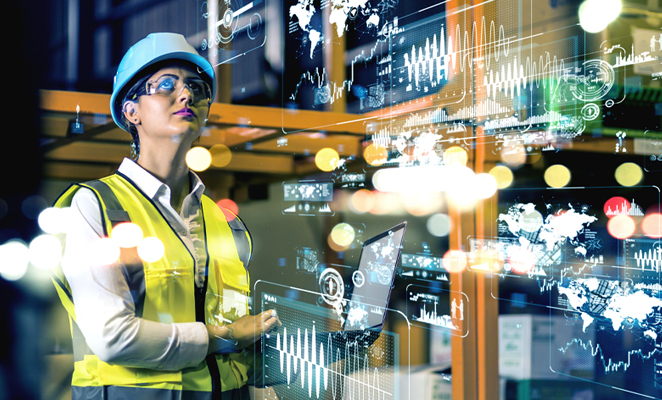 Knowledge is power! Integrated construction software platforms allow you to empower your teams, from finance to field management, with programs they prefer and excel at using while seamlessly transferring data between software platforms securely, and knowledge between teams. The end result is an enterprise construction management ecosystem that keeps your entire organization in lockstep moving forward and executing on plans without the bottlenecks or the miscommunication, or misinterpretation, that stall progress.
Quit scrambling to find important documentation that's gotten lost in the shuffle of a busy construction enterprise. You're better than that! Moving away from spreadsheets, or worse pen and paper, to construction forecasting software that lets you automate routine tasks like invoicing, tax payments, and recordkeeping will save you time in the short-term and reduce risk in the long-term.
Construction Project Forecasting: Tying It All Together
At first blush, forecasting project costs would seem as tumultuous as the weather. But really, there are some great cost forecasting methods that are at your disposal:
Communicate early and often to ensure client needs are met and the SOW doesn't go out the window

Balance the budget by covering all your bases up front and consider adopting a construction project forecasting software program, or better, hiring a professional cost estimator who can fill in the blanks for you

Empower the team through collaboration and open communication
Gather real-time sharable data
Synchronize your software systems through integrations

Automate routine tasks
Hopefully, there's plenty of sunshine in the forecast for 2021!