In order to connect with your customers on a personal level, it's crucial to understand what's important to them and use their feedback to produce the products they actually want. But a big part of earning your customers' trust is the ability to deliver products that perform, and being able to convincingly assure a level of consistency in every product that bears your name. To do this, stringent quality control is critical.


Contractors and construction companies are no different. In order to gain your customers' trust, you need to be able to assure yourself and your clients that your work on a project is being done according to the highest standard of quality. This can prove a daunting task, often requiring reams of data to be painstakingly collected, then manually entered into a sprawl of spreadsheets.
Thankfully, an expanding array of emerging technologies can be leveraged to clear those hurdles. A few we'll discuss:
Advances in construction technology
Integrated, cloud-based software, which can make it easier than ever to automatically capture large quality assurance-related datasets from multiple jobsites and share the results in real-time with your team, or later on, with clients.
Enhanced tools of the trade that help you perform jobs to spec more quickly but also more safely, and possibly save you from liability by ensuring important forms like proof of work, don't get lost in a sea of paperwork.
Construction technology
Despite being one of the oldest professions and among the slowest of industries to adopt technology, there have been many revolutionary advances in construction that can transform not only how jobs are completed, but also how you can assure client satisfaction.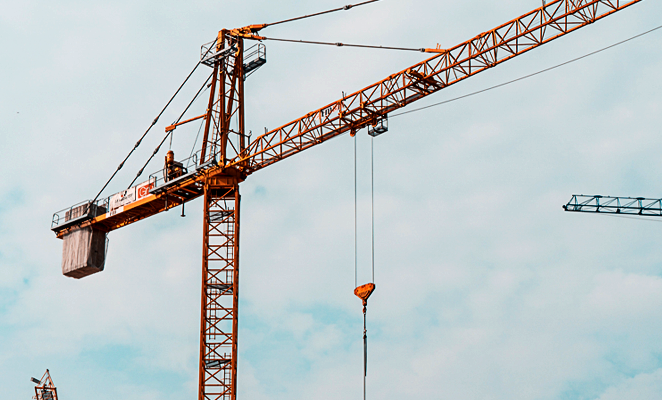 One way you can use technology to help provide and assure a tangible sense of quality to your clients is through 3D laser scanning or LIDAR, and point-cloud mapping. This technology creates a better virtual signoff of your as-built against your design model, verifying if the finished product matches, or doesn't match, digital designs. An added benefit is that it can help you catch costly mistakes requiring rework.
Meanwhile, construction technologies like virtual reality (VR) and augmented reality (AR) are finding their way into the playbooks of some of the biggest names in construction, with applications like virtual showrooms in which customers can experience projects virtually, before they're built, and make real-time tweaks—assuring the finished product garners their satisfaction.
Cloud-based construction software
A tried and true way of assuring quality is to have more than one set of eyes on the task at hand. Aside from our own solution for tool and equipment inventory tracking, there are software solutions that exist for every conceivable facet of the job.
Software for preconstruction—like Stack, Autodesk's Building Connected, and ConstructConnect's Smart Bid—can help get projects off the ground smoothly with collaborative, cloud-based solutions for prequalification, bid management, estimating, and more.
Electrical, mechanical, specialty, HVAC, and plumbing subcontractors use eSUB to create paperless projects through a secure, centralized online portal for a variety of project information —photos, drawings, PDFs—accessible by all team members in real-time. The tool's project management features allow subcontractors to create, log, and track important documents, like requests for information (RFIs), change orders, while its timecard module tracks labor, hours, and costs, easily sent to accounting software.
With Procore, project managers keep track of deliverables, budgets, and lead with full transparency.
With multi-faceted teams on the ground, in the tool room, and in the office using cloud-based software solutions, real-time collaboration ensures tasks are getting checked off, and jobs are getting completed on time and on budget. But with your teams so interdisciplinary, it's important to ensure they're not siloed off from the rest of your organization. That's where connected, integrated software solutions come into play.
All-in-one, integrated construction software
Construction is a complicated business that often requires coordination between multiple departments. Whether working from the jobsite or the back office, each team has its own sets of priorities and tools for tackling them. Ideally, everyone is on the same page, but all too often, teams grow siloed and the connections between the different facets of an operation disjointed. This can lead to breakdowns in communication that ultimately have a negative impact on the quality of a finished product. One solution is to integrate the software used by different teams into a seamless platform.
Procore's App Marketplace is one such example of software integrations galore, offering integrations with digital tools as wide-reaching as those for field productivity to estimating tools, like SmartBid we talked about above, to tools that create a secure flow of information to your IT and legal departments.
At Milwaukee, we've also recently integrated with Procore to help contractors bridge the gap between workers in the field and project managers in the back office, surfacing inventory alerts into the daily log for your team to respond to. This alignment of priorities will foster clearer communication and more sophisticated marshalling of resources, ensuring that projects are always completed on time and exactly according to specification. We continue integrate our software in our commitment to moving jobs forward and keeping teams collaborative.
Integrated construction software should be mission critical. Software integrations are key to keeping cross-functional teams across jobsites and offices interconnected and the continuous flow of communication unbroken.
Smart tools
Perhaps a contractor's worst fear is work improperly performed on a job. Aside from facing liability and possibly fines for shoddy work, more significantly, your reputation is also on the line. While you put in your due diligence to hire trades whose work exudes quality, it's hard to replicate a personal stamp of approval. Contractors will be able to count on the next generation of smart tools to help streamline and improve the quality assurance process.
Luckily, there's been huge leaps in the realm of connected smart tools and the features they offer to complete tasks with increased safety and accuracy.
There are a number of drills and impacts that have incorporated auto-stop technology to prevent over-torquing.
The recently launched Milwaukee M12 FUEL™ Digital Torque Wrench was developed specifically to deliver the highest degree of accuracy, consistency, and quality assurance in repeatable electrical installations that require it most. This tool lets you automatically sync fastening data and generate customizable reports for clients at any time, ensuring them as to the precision and consistency of a job well done.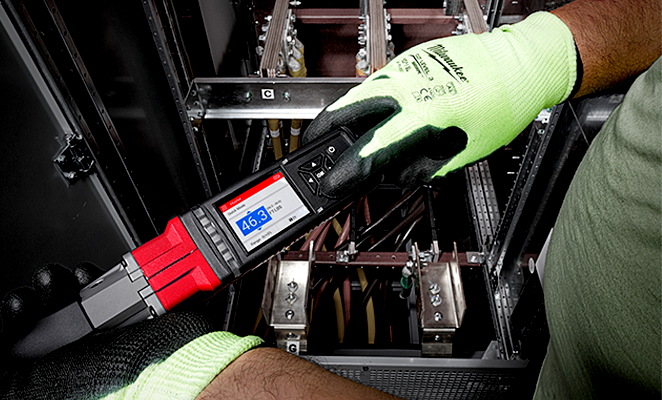 As more tools are built with the ability to track their own performance, you will be able to more easily instill greater confidence in the quality of your team's work across every critical installation on a job.
Construction Technology: Digitizing Quality Assurance on Construction Sites
To reiterate, quality assurance plays a critical role in:
maintaining your customers' trust
retaining projects
protecting your reputation
As jobs become in ample supply, and your workforce struggles to meet demand, emerging construction technologies can help you clear roadblocks and charge forward:
Advances in construction technology like LIDAR and Virtual Reality (VR)
Integrated cloud-based inventory management software helps get your team on the same page
Smart tools help your guys perform jobs faster and more accurately while also providing invaluable customizable reporting that can help protect you against liability