As construction companies have been challenged to make quick process changes in the short-term, in order to adapt and survive the grave fallouts of an industry strained by a global health crisis, there too emerge implications for how we might go about implementing structural changes for the long-term to better prepare ourselves to fend off unforeseen crises.
So, what might be the long-term effects of COVID-19 on the construction industry?
Here are a couple paradigm shifts we foresee happening.
Heightened Need for Construction Technology
The construction industry has historically been slow to adopt technology with 95% of all data captured in the construction and engineering industry going unused.
Faced with the unique challenges of the pandemic that hardly anybody (except for perhaps Bill Gates) could predict, adaptive construction technology plays an ever-important role in how we might proactively proceed, post-pandemic, prepared with the tools to handle anything that might be thrown our way.
Cloud-based data management can be used to improve real-time, remote cross-functional collaboration. Moving away from paper-based practices like sign-off sheets in favor of cloud-based, paperless web portals limit contact while also increasing accessibility and the ability to track real-time changes. And while a promising 2018 survey conducted by DropBox found that 75% of construction companies are already using cloud storage, it's also worth noting that a strong evolving approach to construction cybersecurity is critical as we continually digitize our lives and create new threat landscapes.

Construction drones can be used to remotely monitor project progress.

Asset tagging and management processes are helping keep tabs on a wide variety of inventory—from small tools to heavy machinery and construction equipment—in real time. Plagued with pandemic and the CDC guidelines, imagine how tool tracking methods could be adapted to plan precautions for safer handling of assets.
Changes to Design Process
A recent white paper can help illustrate the unique challenges that industries like hospitality face when presented with COVID-19. Such industries that rely on patrons and interactions can quickly cripple when vacancies swell, and must revisit and fundamentally adapt their approach or quickly risk becoming obsolete in an incongruent climate. In the case of the hotel industry, this means rethinking hotel design entirely and putting a greater emphasis on health-related offerings like high-performance ventilation systems, indoor/outdoor architecture, and antimicrobial finishes to ensure the wellbeing and safety of guests.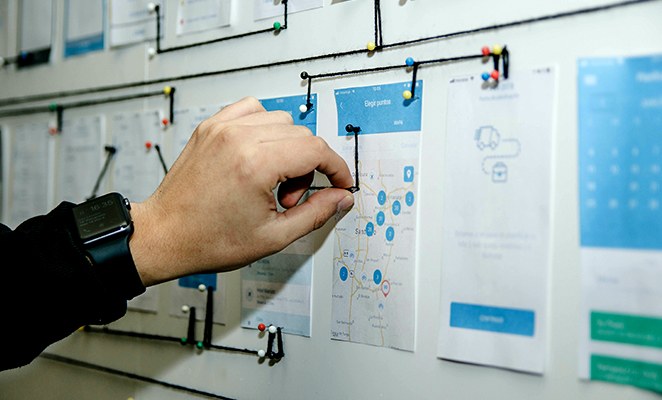 When dealing with a pandemic that puts more strain on traditional construction processes, some of the more recent developments in design spring to mind that offer unique advantages and could possibly become more mainstream.
Prefabrication
Prefab offers the ability to produce building components—walls, floors, roofs—offsite and then are delivered to the jobsite to be put together.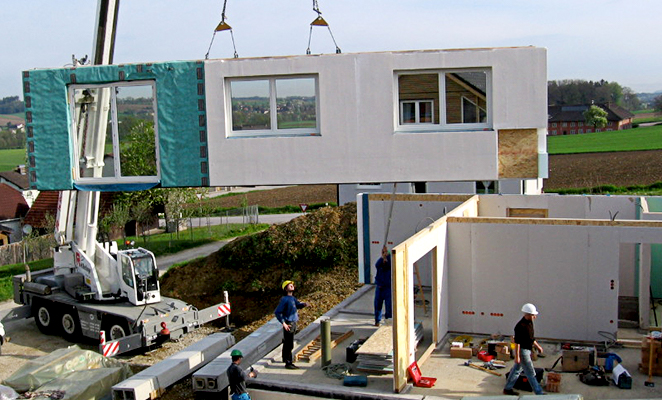 Prefab still hasn't been widely adopted. The Contractors Association of America reported 23% of firms had taken steps to implement tools like offsite prefabrication to improve jobsite performance. However, modular construction is expected to increase with an annual growth rate of 6.5% by 2026. What's more, about 90% of firms using prefabrication report improved productivity, improved quality, and increased schedule certainty when compared to traditional stick-built construction.
When pressured with global health risks and project closures, long-term process changes like prefabrication make more sense to keep projects moving along.
Communication
Opening the lines of communication, while seemingly basic, is hugely important and challenging amidst a global pandemic.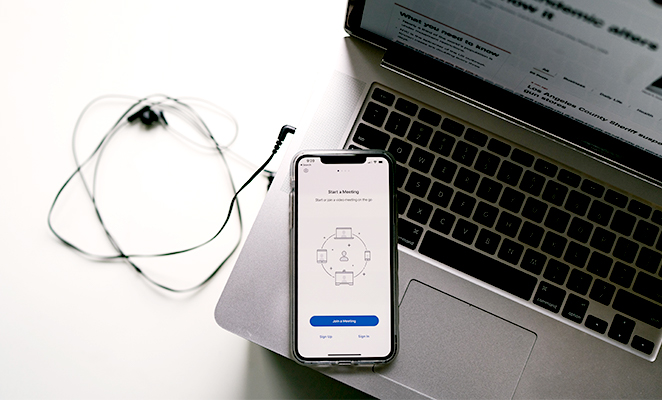 Videoconferencing tools like Zoom, Microsoft Teams, Skype, or even Apple FaceTime have been helpful to interface with offsite parties during the pandemic and could likely surge in usage as nontraditional building methods like prefab take place offsite and warrant their own quality assurances.
Pandemic Planning in Construction: The Importance of Embracing, Not Fearing, Change
With so many exciting emerging technologies taking hold and more than half of owners planning to move beyond traditional processes for a more streamlined design-build approach (82% within next five years), it begins to become clearer that big change is headed for our industry. In light of the recent pandemic that caught virtually all of us in the construction industry off guard, this much needed adaptation seems far closer, and with it, we're bound to weather the next storm stronger, wiser, and more technologically advanced.