Gift Guide 2021: What to Get a Fellow Tradesperson for the Holidays
One-Key News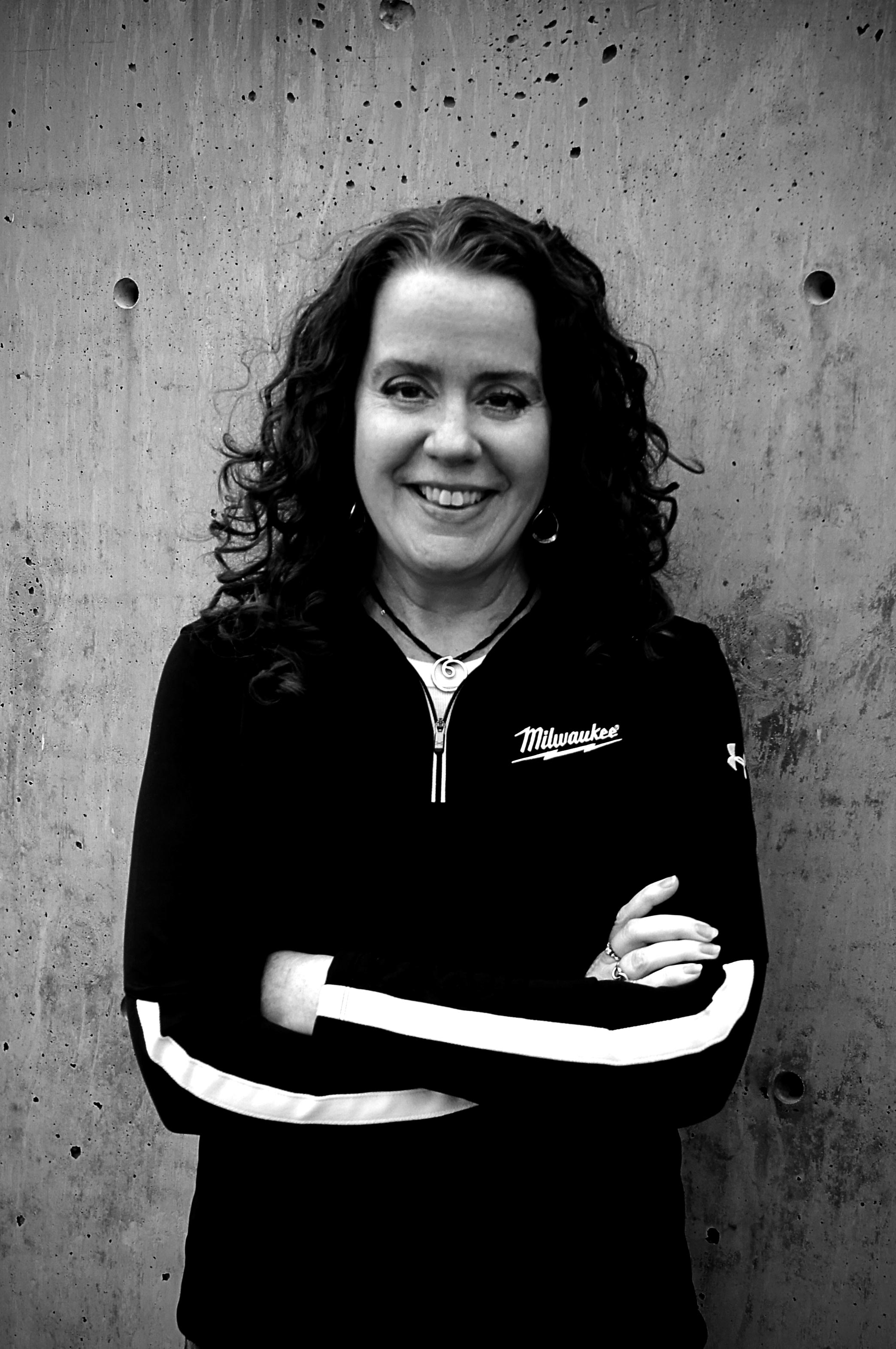 Lisa Martensen
|
Published: December 6, 2021
|
Updated: April 29, 2022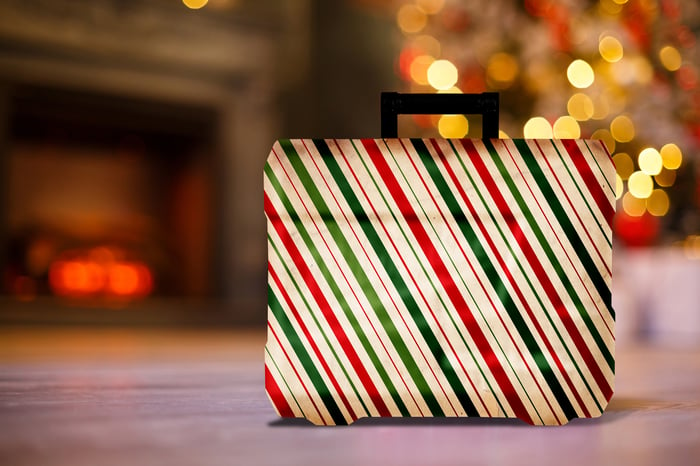 The holidays are just around the corner. In search of a last-minute gift? You've come to the right place.
You may be looking to celebrate a friend, colleague, trade school chum, former mentor, relative, or even a budding tradesperson just starting their apprenticeship. In the spirit of giving and camaraderie, explore below unique gift ideas perfect for those in the professional trades, as well as industry-disrupting products brought to you from Milwaukee® Tool, the world leader in cordless innovation.
2021 Holiday Gift Ideas for Mechanics and Automotive Trades
We've got plenty of unique gift ideas to keep mechanics and automotive trades truckin' along. Interest piqued? Read on!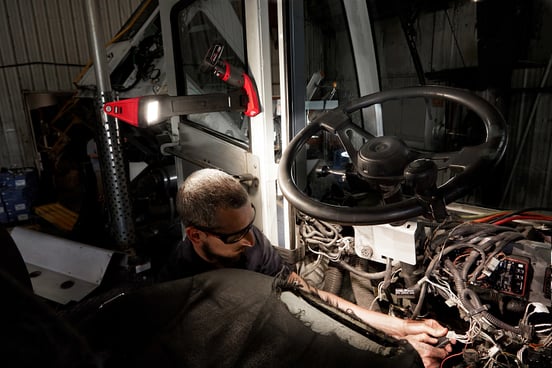 M12 FUEL™ Right Angle Impact Wrenches

M12 FUEL™ Stubby Impact Wrenches

M18 FUEL™ Compact Impact Wrenches

M12™ Underbody Light

M12 FUEL™ Low Speed Tire Buffer

M12™ Compact Inflator

Combination Ratcheting Wrench Mechanics Tool Set
M12 FUEL™ Right Angle Impact Wrenches
The M12 FUEL™ right angle impact wrenches are the industry's most powerful right angle impact wrenches, enabling you to easily remove stubborn bolts and fasteners with up to 220 ft-lbs nut-busting torque without kickback. 4-mode drive control with auto shut-off prevents over-tightening and bolt removal mode offers more control after bolt breakaway. With their small head profiles, users of these right angle impact wrenches will have more access in tight spaces like engine compartments and wheel wells.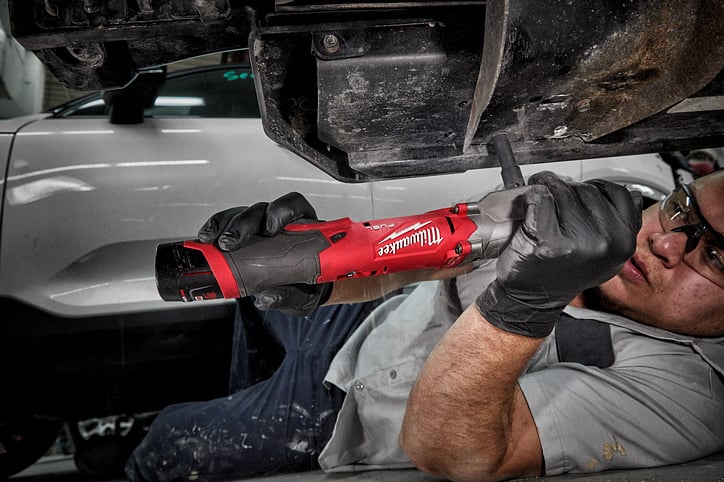 Pictured above: M12 FUEL™ 1/2" PIN Right Angle Impact Wrench
Available options:
M12 FUEL™ Stubby Impact Wrenches
Our stubby impact wrenches offer the industry's most compact impact wrench for increased productivity and power to complete many of the most demanding tasks in tighter spaces.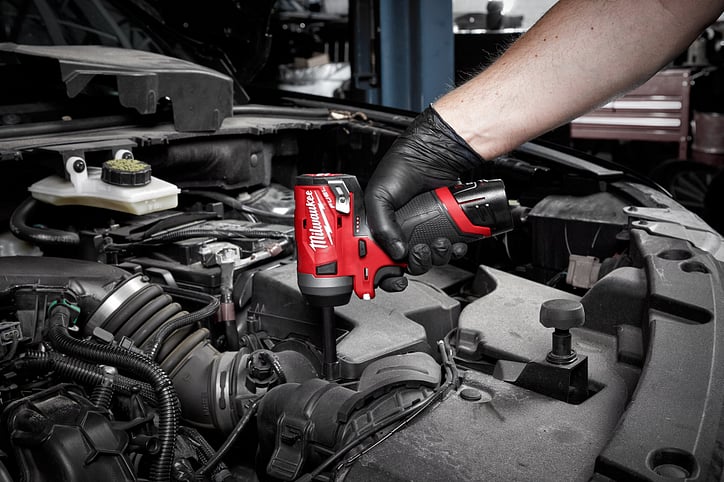 Pictured above: M12 FUEL Stubby 1/4" Impact Wrench.
Offered in:
M18 FUEL™ Compact Impact Wrenches
For the most access in tight spaces while delivering up to 250 ft-lbs of nut-busting torque and maximum workspace visibility, the M18 FUEL™ compact impact wrenches offer the shortest-in-class length (almost a full inch shorter than the previous generation), tri-LEDs for brighter workspace light with less shadows, and more power to remove rusted or stubborn fasteners.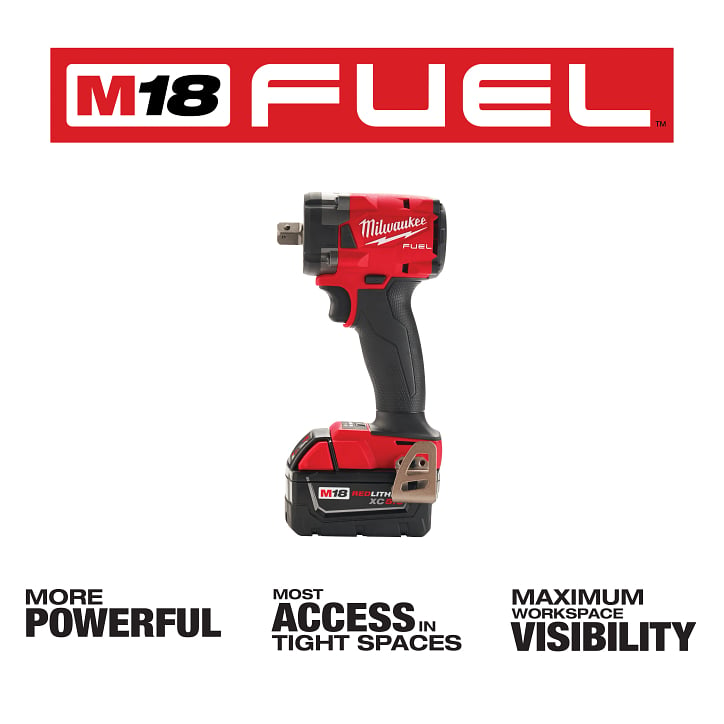 Pictured above: M18 FUEL™ 1/2 Compact Impact Wrench w/ Pin Detent Kit.
Offered in:
M12™ Underbody Light
NEW for 2021, the M12™ Underbody Light is an innovative and revolutionary lighting product for automotive mechanics, offering unmatched maneuverability, hands-free lighting for underbody work.
Buy: M12™ Underbody Light Product
Additional task lighting options:
M12 FUEL™ Low Speed Tire Buffer
The world's first cordless tire buffer, delivering performance, control, runtime to replace pneumatic solutions in the shop with up to 30 repairs on a single charge.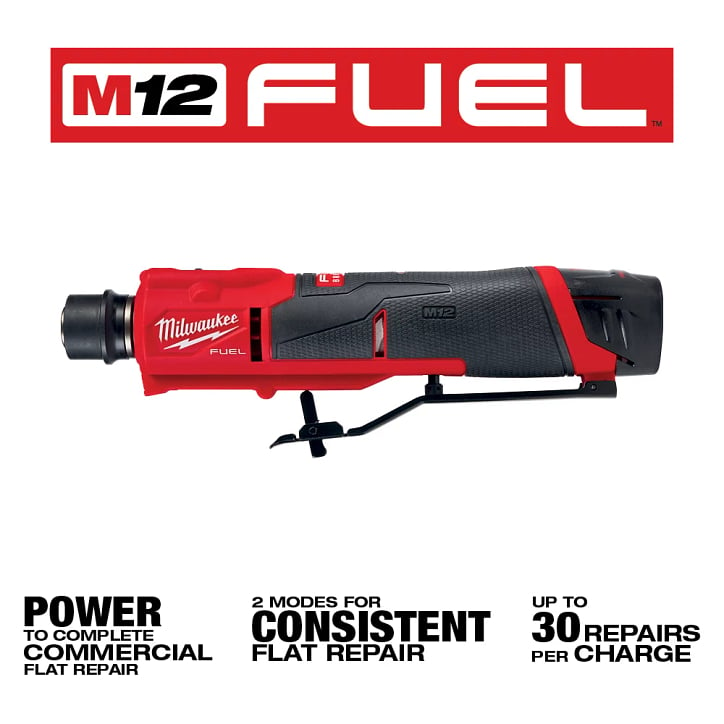 Buy: M12 FUEL™ Low Speed Tire Buffer Product
M12™ Compact Inflator
The M12™ Compact Inflator is the fastest cordless tire inflator, delivering fast, accurate, and easy inflation with the portability to take anywhere—the perfect holiday gift that can easily be thrown in a trunk and pulled out when needed!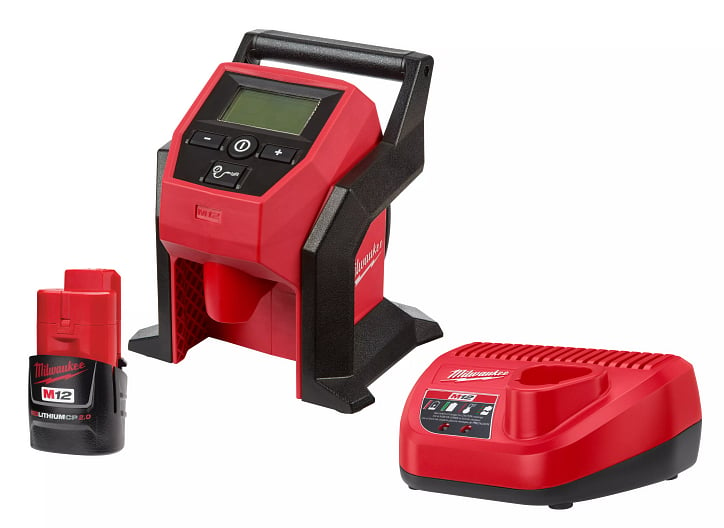 Buy: M12™ Compact Inflator Product
Combination Ratcheting Wrench Mechanics Tool Set
These ergonomic mechanics' wrenches offer improved access, delivering 25% more torque, and they're backed by a lifetime guarantee.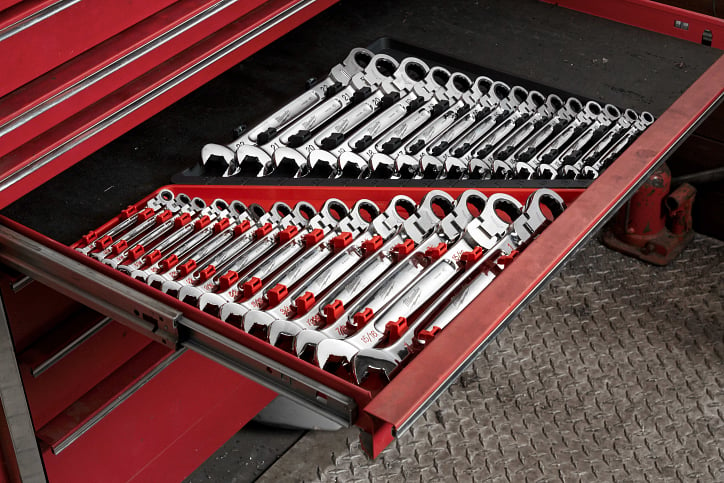 2021 Holiday Gift Ideas for Electricians
When it comes to gift-giving, it's the thought that counts, right? Well, there are actually some shockingly cost-effective and highly useful solutions you can give an electrician for the holidays that they'll surely appreciate.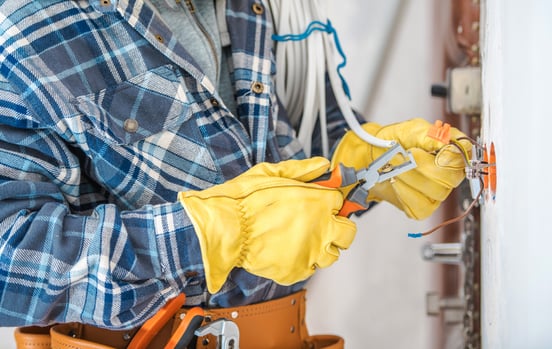 Pliers
Insulated screwdriver set
Soldering iron
Tool pouch
Pliers
Our 7IN1 High-Leverage Combination Pliers feature seven core functions for electrical installation, making them extremely versatile in a small package and providing maximum productivity while also cutting down on what you need to carry around.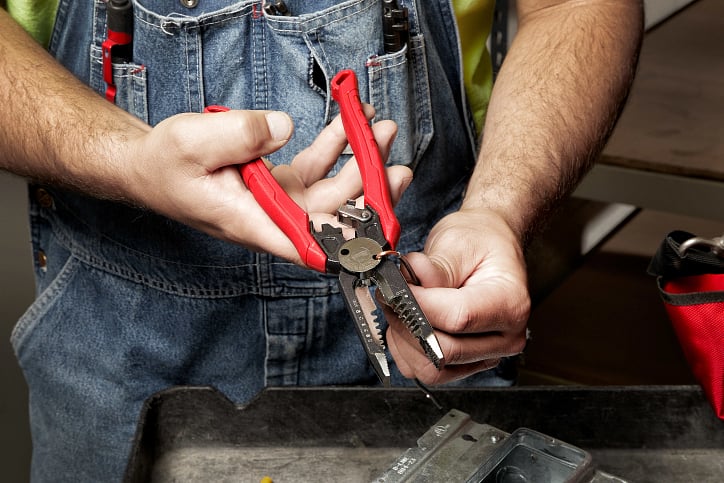 Buy: 7IN1 High-Leverage Combination Pliers Product
Insulated Screwdriver Set
Flame retardant and impact resistant, these screwdrivers feature a dual layer insulation for maximum protection and a visual wear indicator to issue a replacement warning to the user.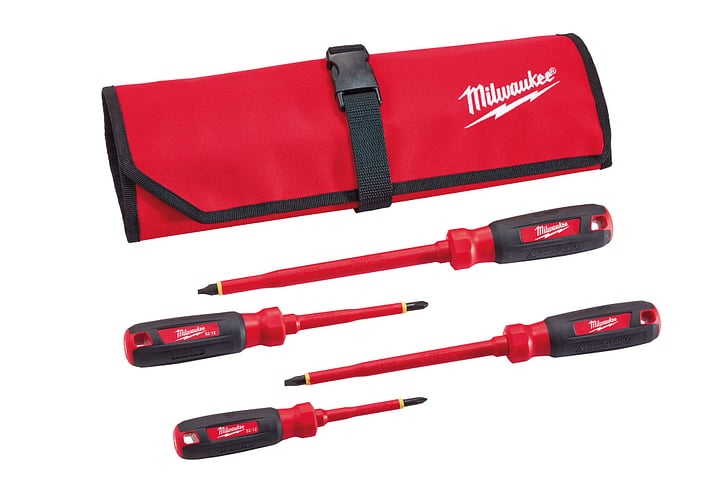 This 4-pack screwdriver is ideal for professional users offering an uncompromising safety rating (1000V insulated) and an extra capacity tool pouch for easy transport and storage.
Buy: 4 PC 100V Insulated Screwdriver Set w/ Roll Pouch Product
Soldering Iron
The M12™ soldering iron delivers fast application speeds (18 seconds heat up time after inserting battery) and a 3-stop pivoting head providing unmatched access by allowing users the ability to adapt the tool for the application and solder in more confined spaces.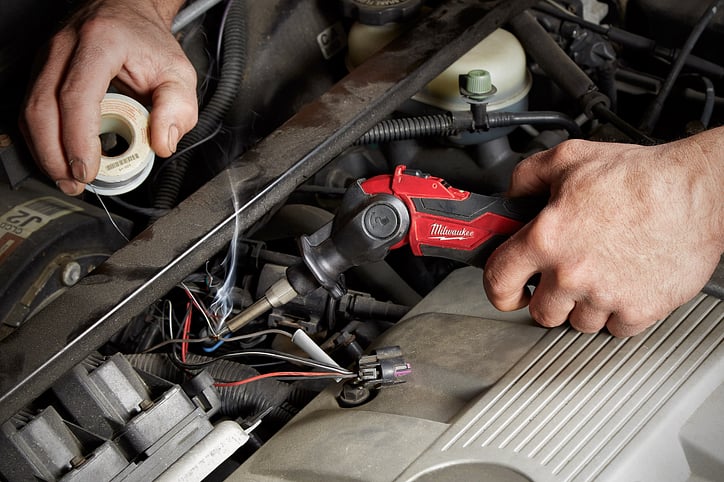 Tool Pouch
You need somewhere to store your tools, and the more compact the better when you're going to a service call.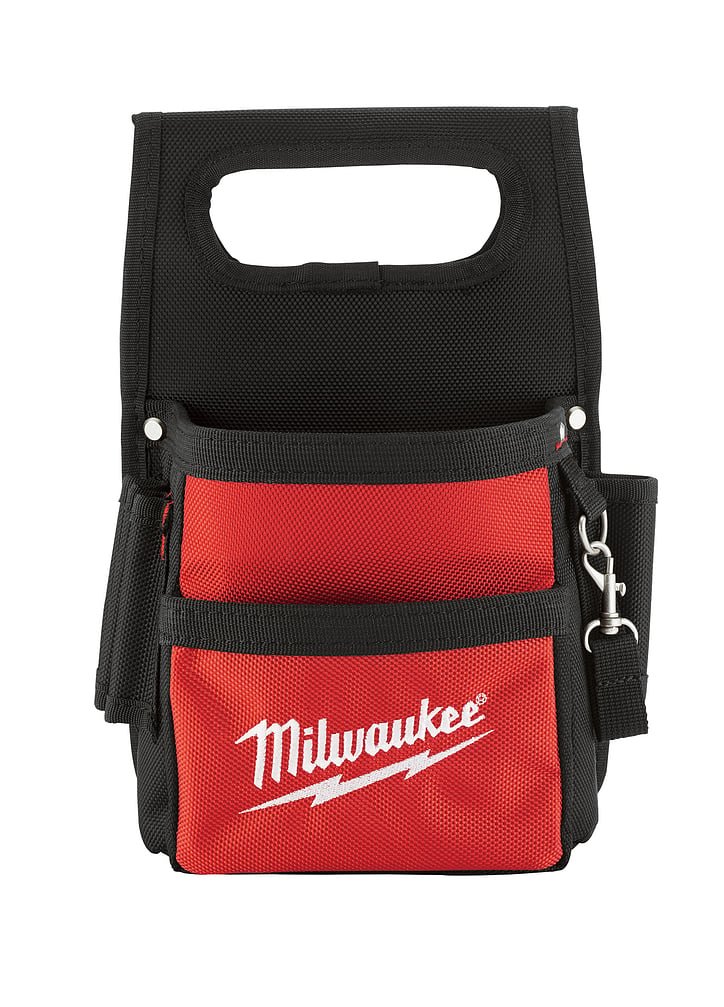 Enter: the compact electrician's work pouch. 13 integrated pockets are contained in a small, easy-to-carry package. A heavy-duty construction featuring 1680 denier nylon, riveted seams, and all-metal hardware, offering 5X more the durability to competitive products, unmatched comfort, and organization. A stable base allows the pouch to stand upright on flat surfaces, and a belt slot fits up to 3 in. work belt.
Buy: Compact Electrician's Work Pouch Product
Electrical Multimeter Combo Kit
A full set of tools for electrical tasks. Need I say more?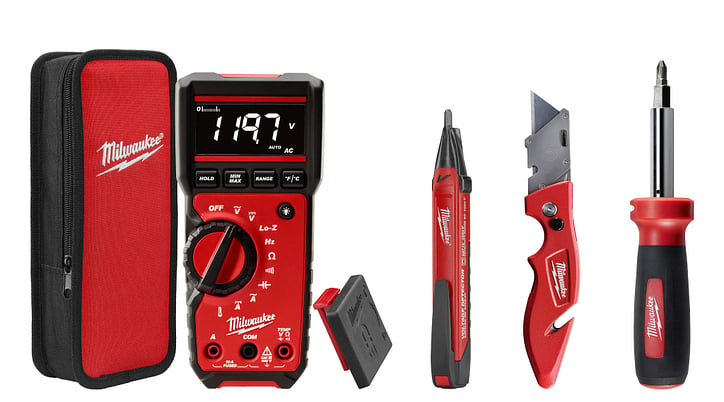 Buy: Electrical Combo Kit Product
Still stumped? If you know someone in power utility, you may consider a useful lineman's hand tool like Lineman's 2in1 Insulated Ratcheting Box Wrench.
2021 Holiday Gift Ideas for Plumbers
Need help finding a gift for a plumber? Keep reading!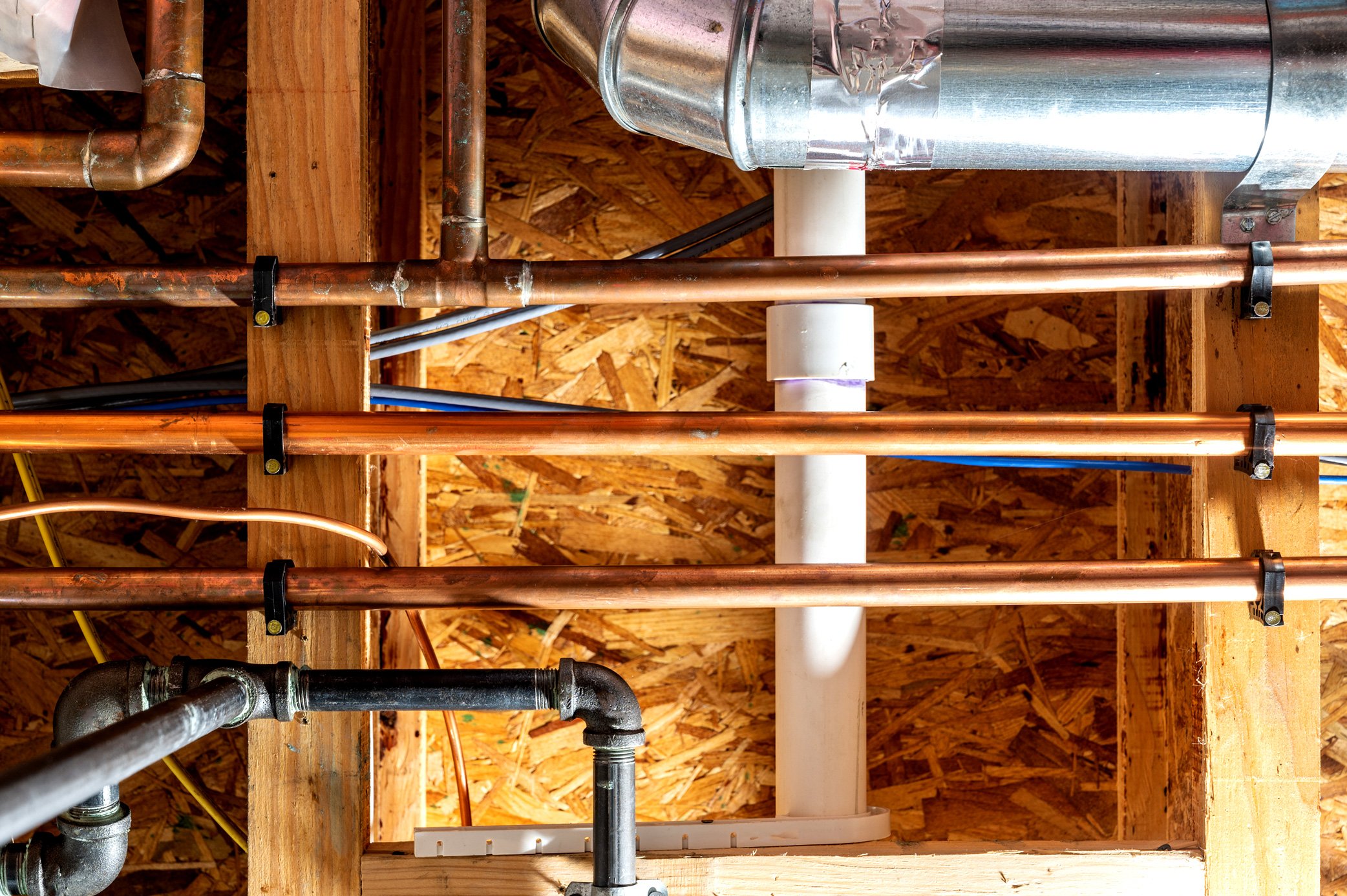 M12 FUEL™ HACKZALL® Recip Saw
Knee pads
Adjustable pipe wrench
Work pants
M12 FUEL™ HACKZALL® Recip Saw
Plumbers frequently find themselves in compact spaces needing to make a cut to a pipe where a full-size Sawzall wouldn't fit.The ideal recip. saw for cutting in tight spaces with superior control, the M12 FUEL™ HACKZALL® Recip Saw delivers 4X more runtime, up to 70% faster cutting, and up to 6X longer tool life than competitive saws. The superior power of M12 FUEL™ allows for one-handed cutting in the tightest and hardest materials, from copper pipes to galvanized steel.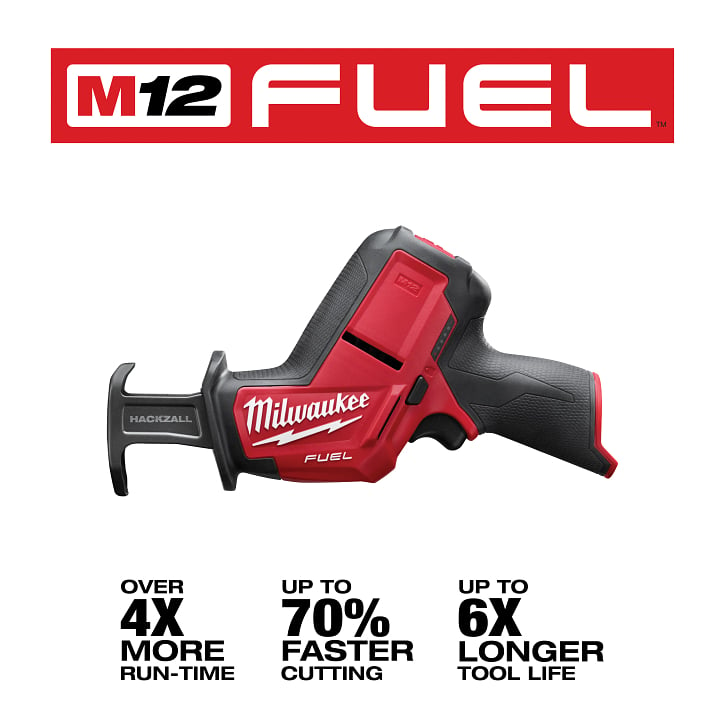 Buy: M12 FUEL™ HACKZALL® Recip Saw Product
Kneepads
Speaking of being in compact spaces... often working under sinks and clearing clogged drains, plumbers will often find themselves on their knees. The Free-Flex Knee Pads allow for easy maneuverability with lightweight, comfortable foam and secure, adjustable, straps while also being constructed with a water-resistant cap capable of withstanding changing environments.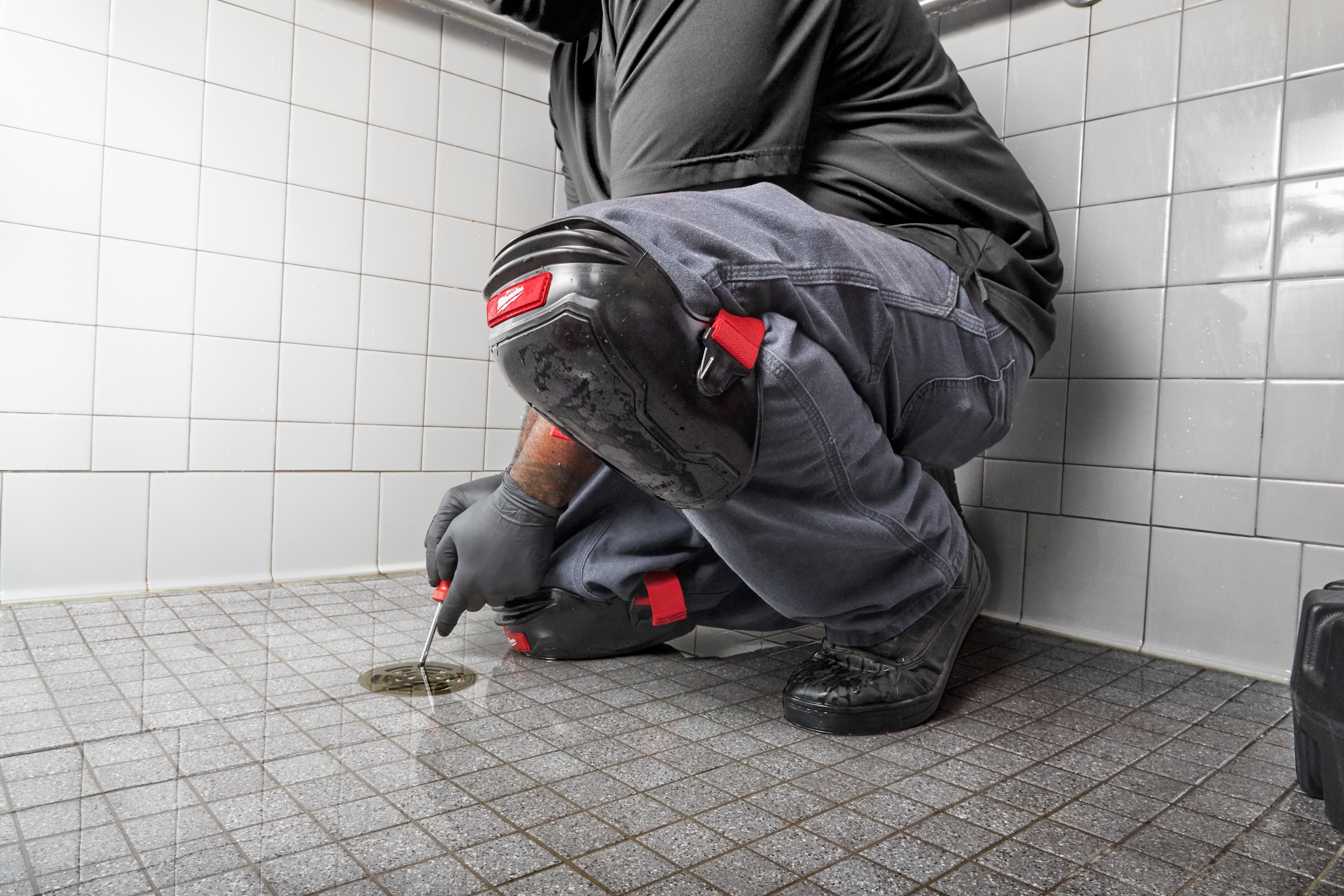 Buy: Free-Flex Knee Pads
Adjustable Pipe Wrench
The CHEATER adaptable pipe wrench features a revolutionary, new-to-world 3 length design, which delivers maximum productivity to the professional plumber and unmatched versatility: adapt from 10" length for tight spaces, to 18" length for general purpose, to 24" length for maximum leverage and reach.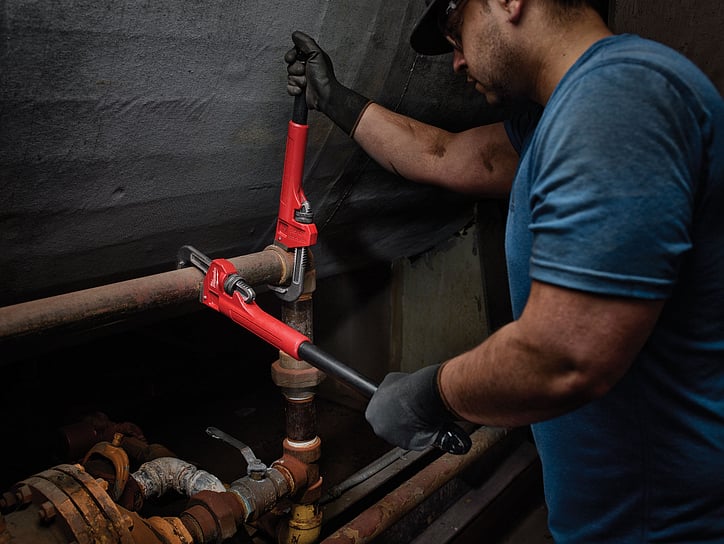 Buy: CHEATER Steel Adaptable Pipe Wrench Product
Work Pants
Plumbers who spend their days on service calls need work pants that are comfortable, but also durable enough to withstand both routine house calls and harsher jobsite conditions.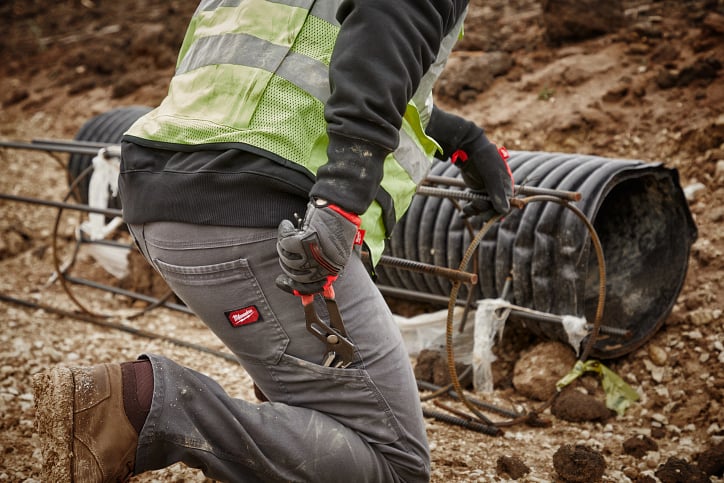 Our heavy-duty flex work pants feature lightweight, broken-in fabric that allows for optimal flexibility and durability, with triple-stitched high wear zones that reduce tearing and extend the life of the pants. Constructed with durable pockets built to work, their design prevents holes and ensures you can store your hand tools in them and easily access them when needed.
Buy: Heavy Duty Flex Work Pants Product
2021 Holiday Gift Ideas for Remodelers
Got a general contractor or remodeler friend you'd like to share the holiday spirt with?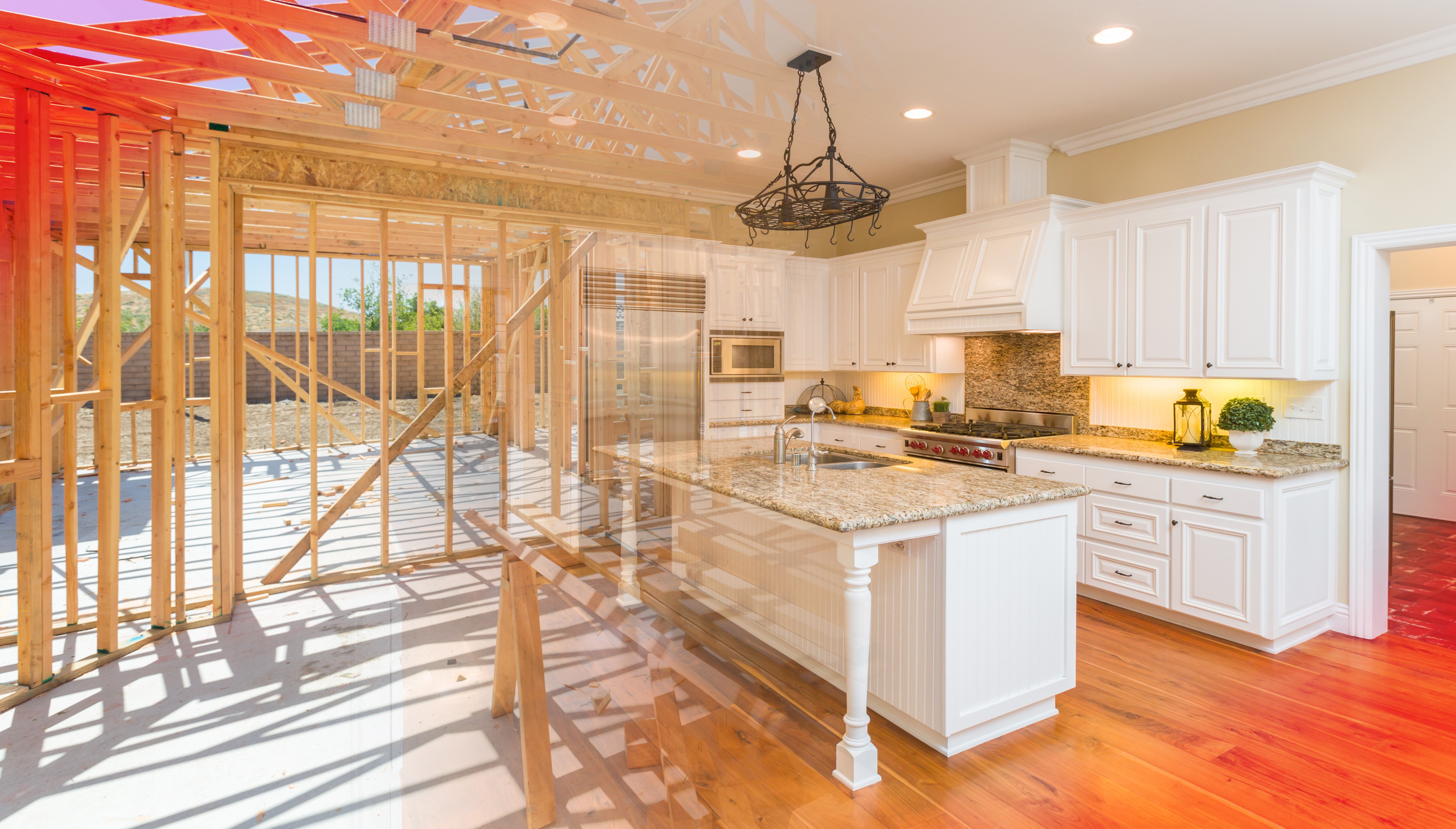 Here are some essential holiday gift ideas for remodelers:
M18 FUEL™ SAWZALL® Reciprocating Saw w/ ONE-KEY™
M18 FUEL™ 8-1/4" Table Saw w/ ONE-KEY™
M18 FUEL™ 12" Dual Bevel Sliding Compound Miter Saw w/ ONE-KEY™
Jobsite Cleanup
Stocking Stuffers for Remodelers
M18 FUEL™ SAWZALL® Reciprocating Saw w/ ONE-KEY™
The essential demo tool, the Sawzall is an icon and a nameplate in the reciprocating saw category. Siimply put, when you think reciprocating saw, you think Sawzall.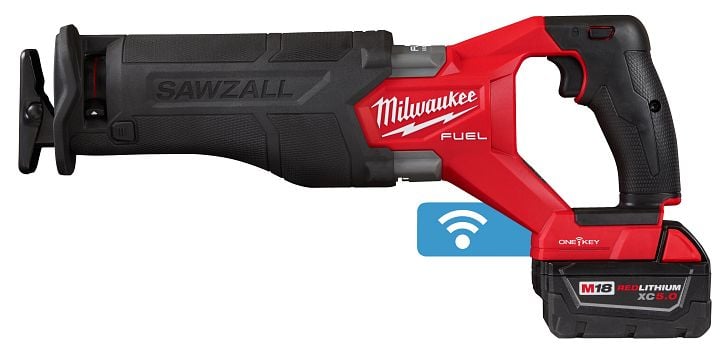 In the newest generation, it is more durable, and lighter weight, delivering wear-resistant blade change, an anti-corrosion clamp, and metal reinforced battery connection that makes it smoother. It does all of this while also providing fastest-in-class cutting. Lighter and more powerful! The One-Key compatibility allows you not only to track your investment, but also, you can enable "cut brake" control, built into the One-Key app, which monitors the load on the tool throughout the cut and automatically stops the blade as it exits the material at the end of the cut in most applications. This will help reduce damage to materials.
Buy: Sawzall Product
M18 FUEL™ 8-1/4" Table Saw w/ ONE-KEY
Our table saw delivers 6,300 RPM and higher speeds under load for corded cutting performance while being cordless, and optimized for power, portability, and productivity. An integrated rack and pinion fence system maintains accuracy and allows for quick adjustments, while all-metal frame provides durability for daily jobsite use. The One-Key compatibility, what's more, allows you not only to track your investment, but also, you can lock the tool out remotely, securing it after work is done at the end of the day.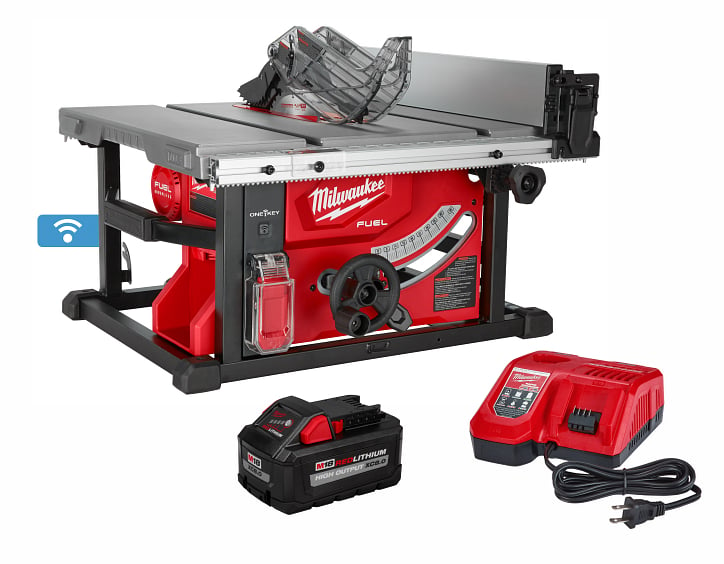 Buy: Table Saw Product
M18 FUEL™ 12" Dual Bevel Sliding Compound Miter Saw w/ ONE-KEY™
The miter saw is 15% lighter than competitor saws and delivers up to 330 cuts per charge. It has the same capacity as corded a 12-inch miter saw, providing you with the ability to perform all of your critical applications while increasing your portability, efficiency, and productivity on the jobsite.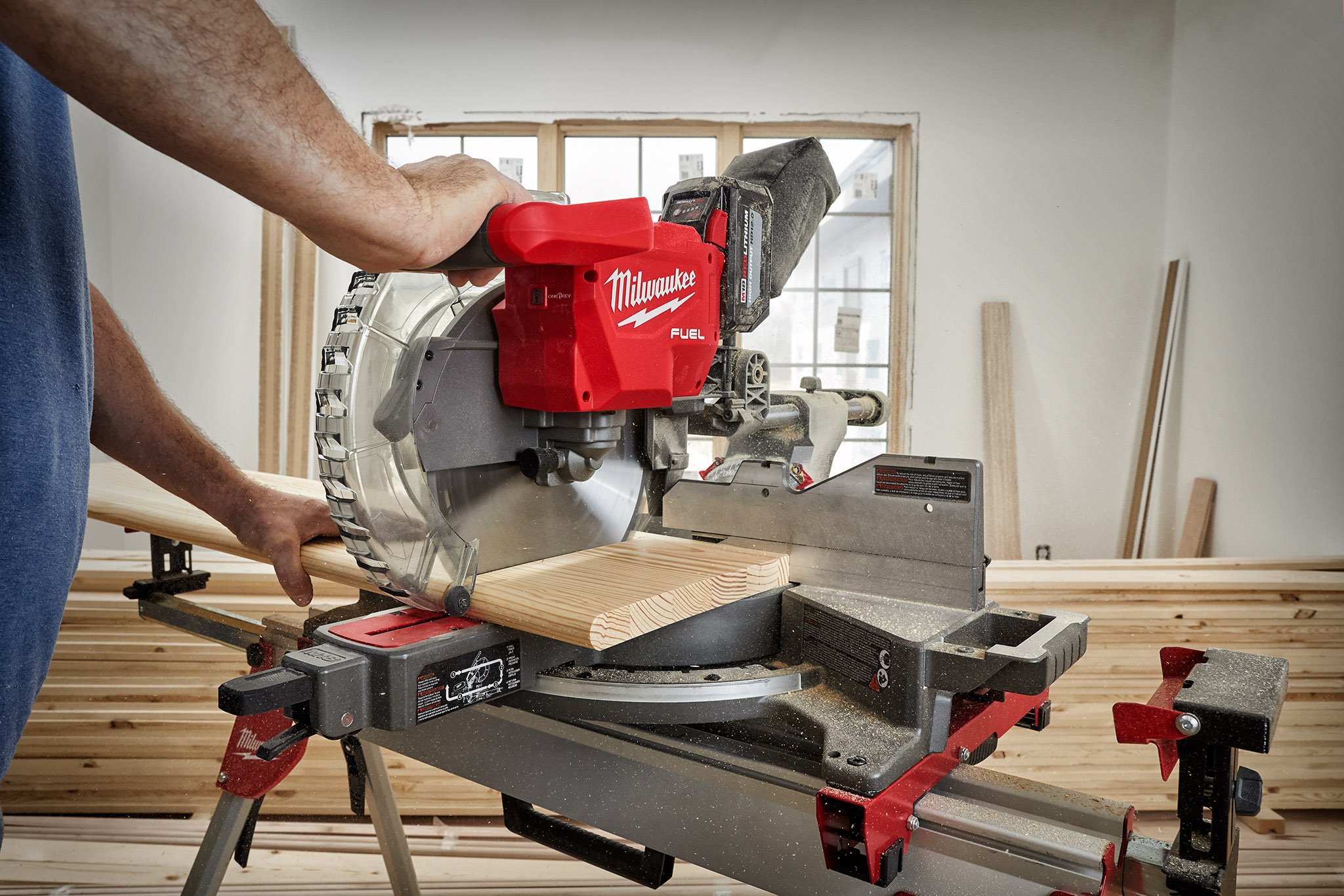 Similarly to the table saw, the One-Key compatibility adds tracking and remote tool lockout functionality to protect your investment.
Buy: Miter Saw Product
Give the Gift of Jobsite Cleanup
There are a number of jobsite vacuums for any application.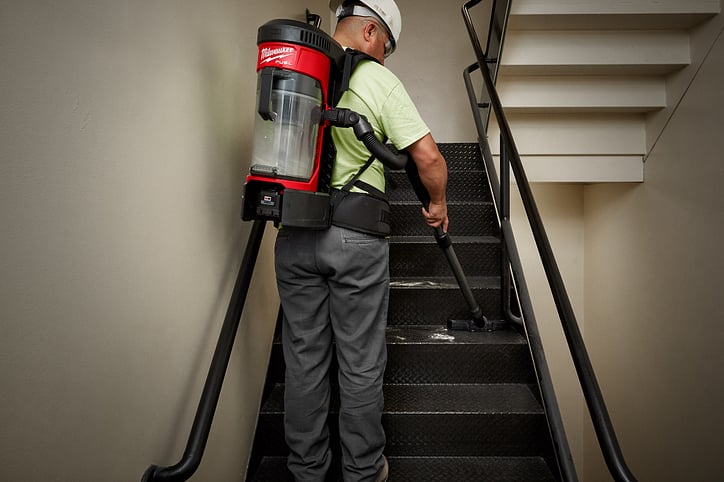 Consider, for example, the M18 FUEL™ 3-in-1 Backpack Vacuum (pictured above), which offers versatility and portability while delivering 2X more suction while being 3X quieter.
Buy: 3-in-1 Backpack Vacuum Product
Stocking Stuffers for Remodelers
Personal Protective Equipment, like gloves, safety glasses, ear plugs, and masks, make great, cost-effective stocking stuffers for your fellow GC.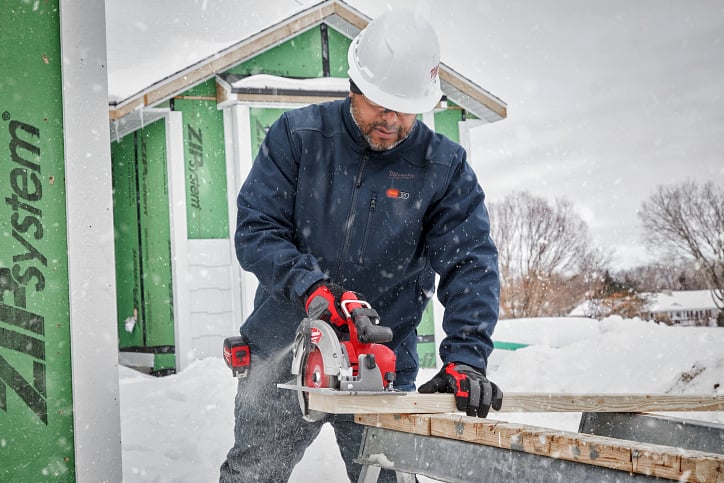 Buy: Winter Demolition Gloves Product
Buy: Performance Safety Glasses w/ Gasket – Fog-Free Lenses
2021 Holiday Gift Ideas for Inventory Managers
The job of an inventory manager is a cumbersome, challenging one. But we have you covered.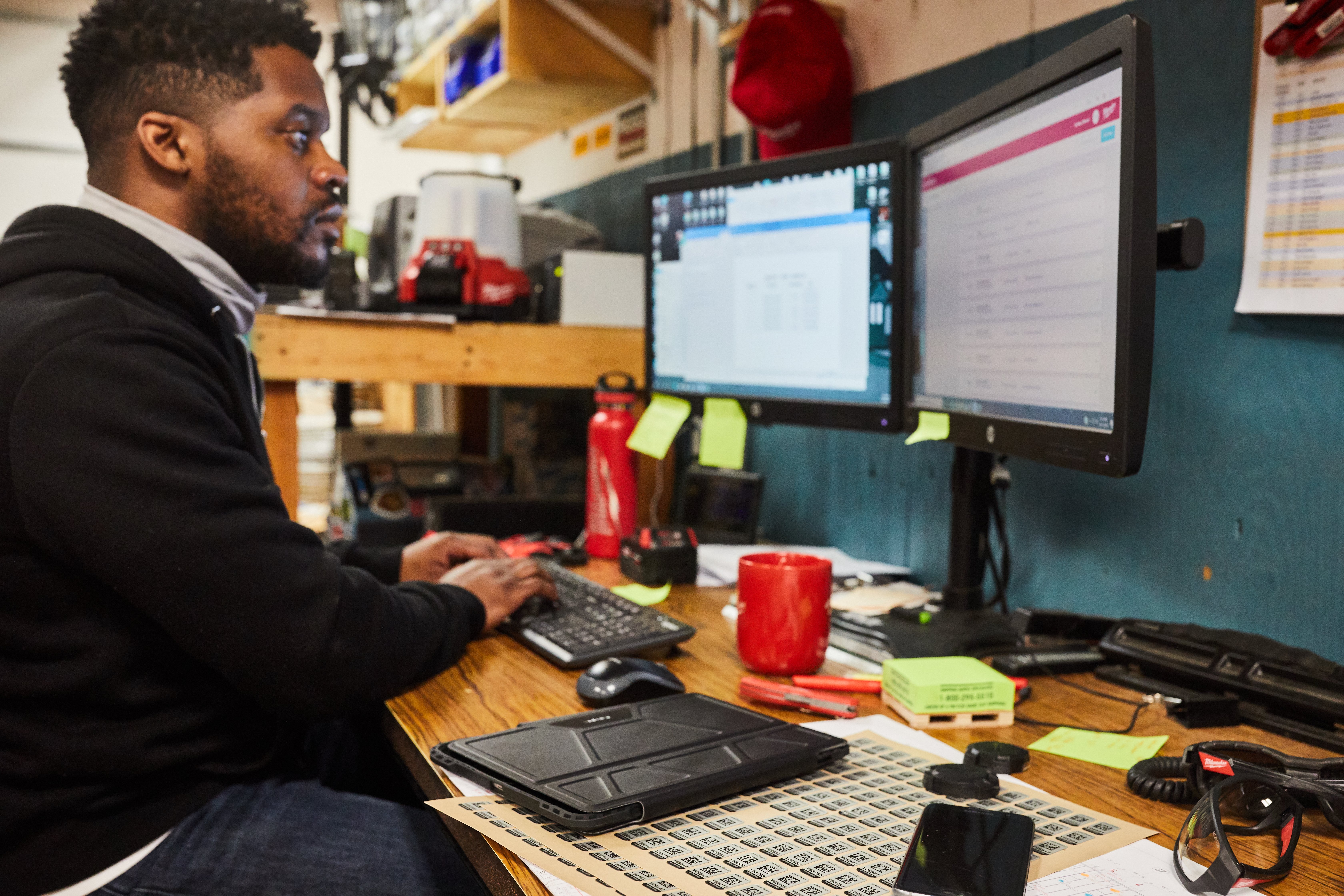 Here are 3 essential holiday gift ideas for inventory managers:
Bluetooth

®

Tracking Tag
Asset ID Tag
PACKOUT

™ Modular Storage
ONE-KEY™ Bluetooth® Tracking Tag
Did you know that we recently released an all-new Bluetooth tag that is a HUGE improvement over the TICK™ Tool & Equipment Tracker?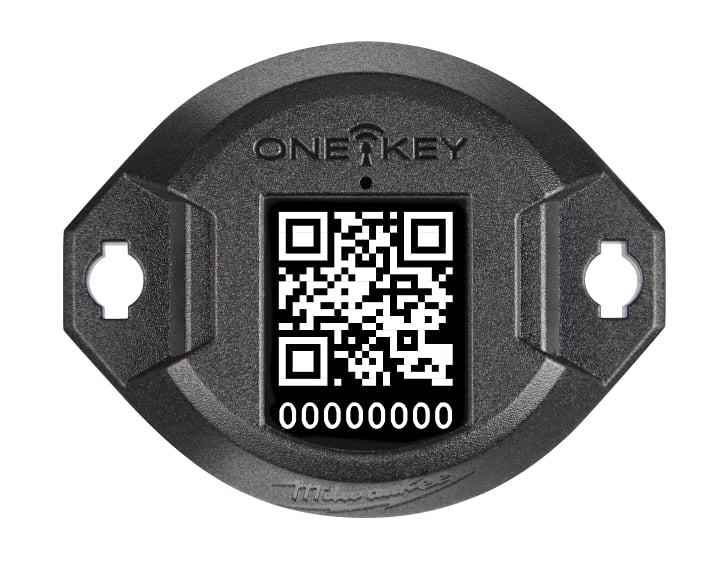 This product was released right in time for the holidays and makes an ideal stocking stuffer for the inventory manager. Added tech like an accelerometer, near-field communication (NFC), and integrated QR code create a simplified 2-step activation process, while additional industry-disrupting tech like an onboard speaker and in-app software features like "find item" and a rich 30-day location history help tool managers locate critical inventory while building data-driven, context-specific insights that better trace their equipment in the field.
Buy: Bluetooth Tracking Tag Product
Read: Tips for Attaching a One-Key Bluetooth Tracking Tag to Your Tool
ONE-KEY™ Asset ID Tags
Released last year with a commitment to disrupting the equipment tagging space, our asset ID tags vastly surpass traditional barcodes, removing the need for expensive hardware through built-in scanning functionality that uses your smartphone camera to scan and assign.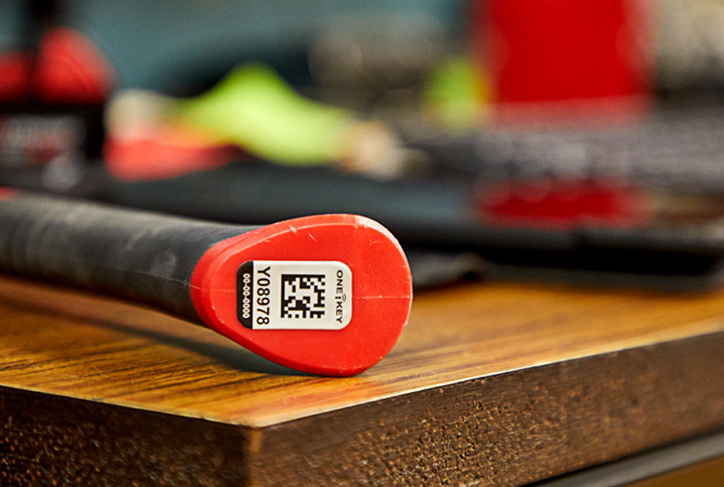 Some of this product's unique features include:
Jobsite-tested, heavy-duty adhesives and coating that withstand harsh weather conditions and provide long-lasting fade and scratch protection
A 2D matrix code built for easier scanning and identification than traditional barcodes
Read: Tracking Tag vs Asset ID Tag vs TICK™: What's the Difference?
Further Reading: Proper Application of a One-Key Asset ID Tag
PACKOUT™ Modular Storage
What better way to help your busy inventory manager friend than to help them build their PACKOUT system?
The PACKOUT™ Modular Storage System is the most versatile and most durable tool storage system in the industry, revolutionizing tool transportation, organization, and storage for the trades on the jobsite, in transit, and in shops. With true system-wide modularity, PACKOUT lets users interchange and interlock a wide assortment of heavy-duty tool boxes, organizers, totes, and more in countless configurations.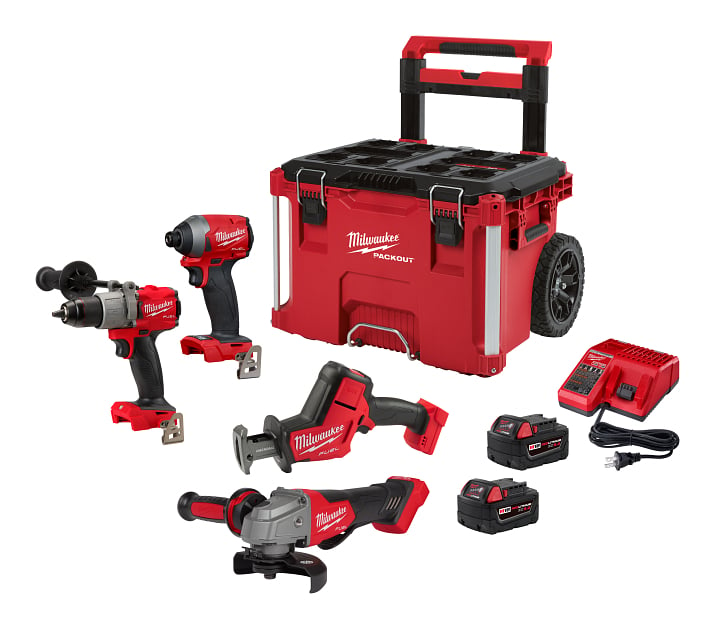 The PACKOUT Rolling Tool Box (pictured above), for example, supports a 250-pound weight capacity on 9" all-terrain wheels that make it perfect for storing and carting valuable inventory to and from the jobsite with superior protection. Inventory managers can pair their PACKOUT storage with One-Key inventory management best practices like tool kitting and asset ID tags or Bluetooth tag hardware for a comprehensive and smooth inventory process, from the tool room to the jobsite and back.
Buy: PACKOUT™ Rolling Tool Box Product
On the other hand, for an even more fun contribution to your coworkers PACKOUT stack, consider an M18™ PACKOUT™ Radio + Charger and sharing your own holiday playlist (or sharing and adding to ours) with them!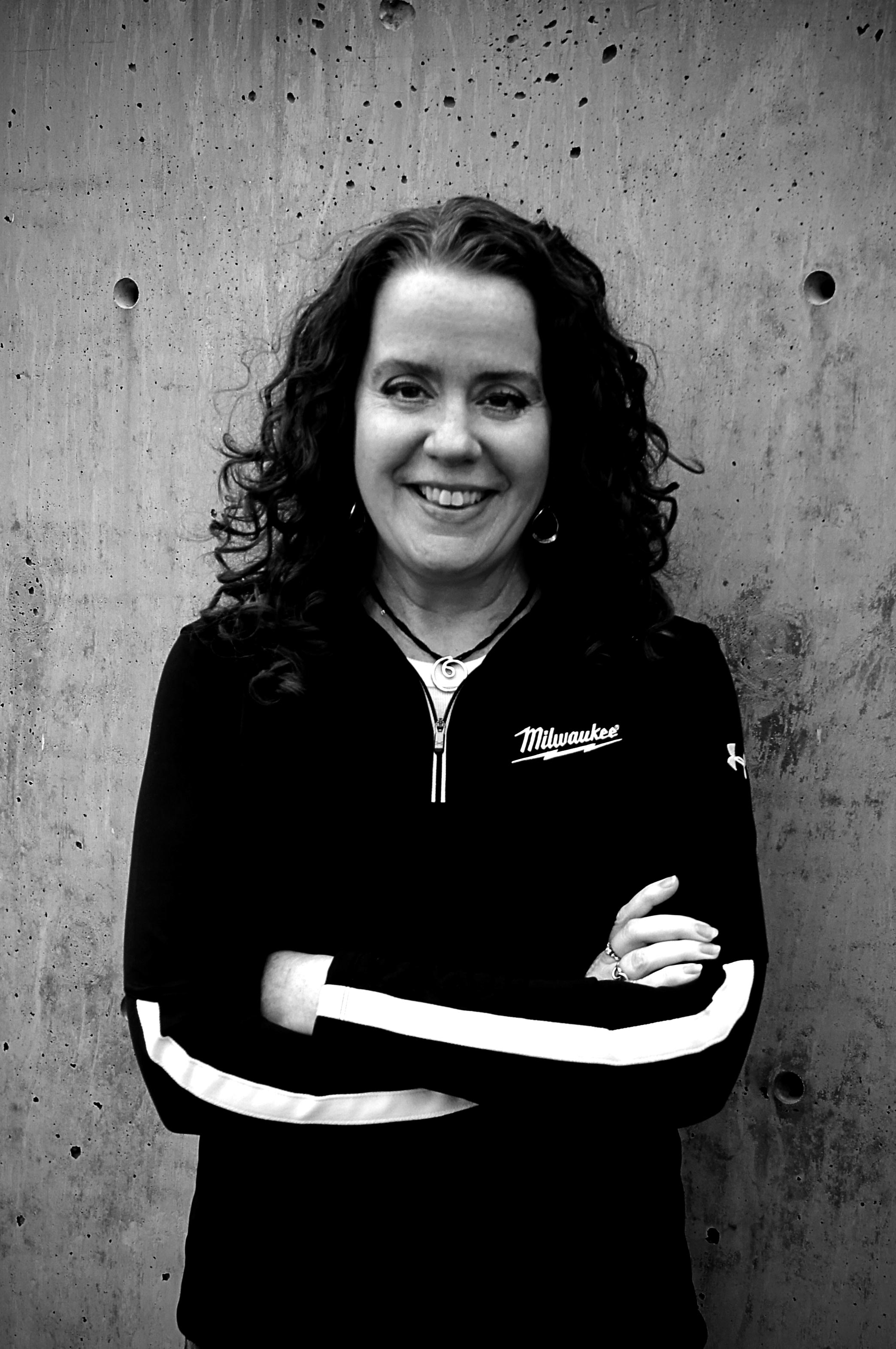 About the Author
As Group Marketing Manager for Milwaukee, Lisa leads the overall strategy for marketing and education for the One-Key app, pushing the team to deliver a better customer experience and grow the One-Key community. She brings over 18 years of experience in creative direction and marketing account management, representing iconic brands like Harley-Davidson prior to joining the One-Key team at Milwaukee.
More Content By Lisa Martensen
Subscribe to Our Blog
Sign up to receive ONE-KEY™ news and updates.
Recent Articles
2023 has been a year of tremendous change and accomplishment for the One-Key team.
November 27, 2023
Editorial Note: This article was brought to you courtesy of Rose Morrison, managing editor of ...