M12 Digital Torque Wrench: What Is It?
First up, the digital torque wrench is a product that we're extremely excited about.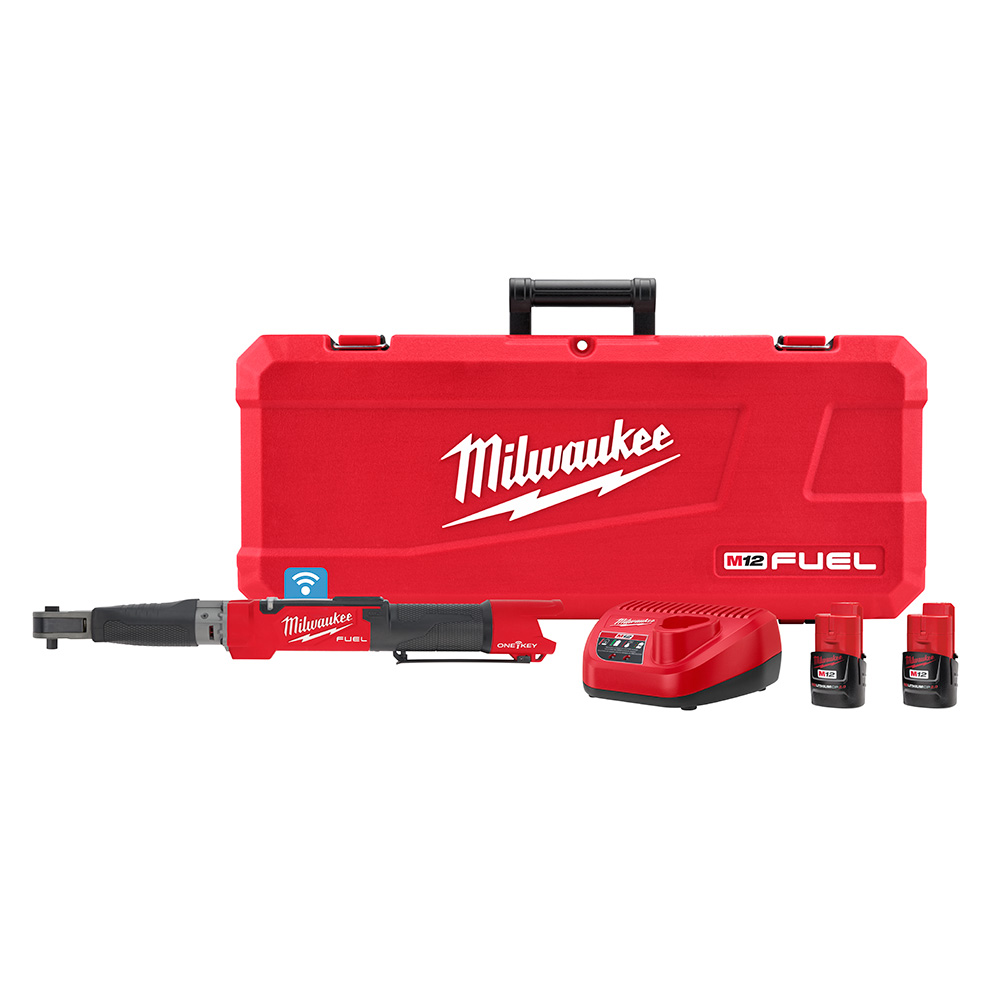 This new-to-world tool—the industry's first motorized torque wrench—revolutionizes and reinvents the installation process for electricians.
A little context: Traditionally, installing conductors has been an inefficient, two-tool process. It has involved either using an impact and then a torque wrench or manually ratcheting a torque wrench to the target value. This process is time-consuming, oftentimes can lead to over-tightened connections, and can even result in repetitive motion injuries over the course of a career.
The digital torque wrench simplifies and streamlines this process, allowing you to accomplish both tasks more quickly and more accurately, with one tool (your rotator cuff thanks you).
The LCD screen and on-tool software let you program and use up to 15 preset modes on the tool. These presets let you efficiently get in and out of installations, increasing your overall productivity while delivering precise torque accuracy of up to ±2% to target.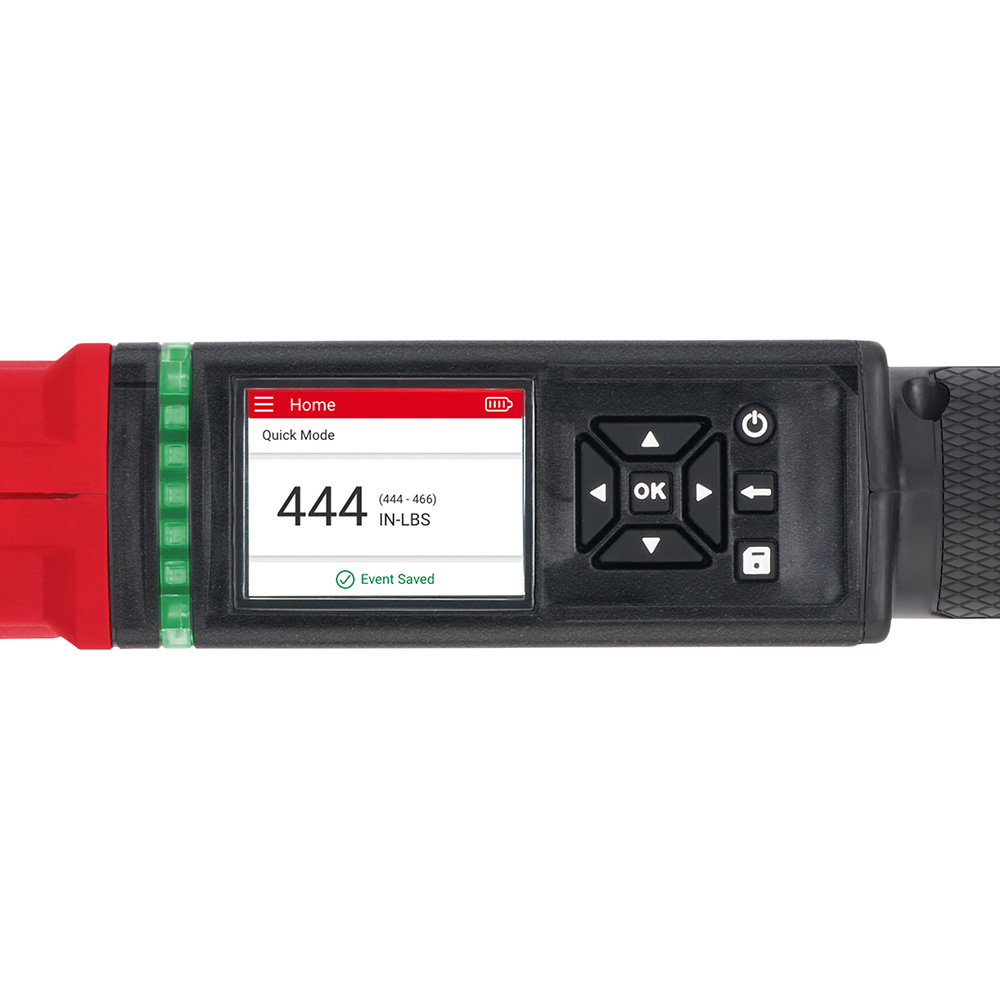 It gets better: Sometimes the team has an easier time thinking about fastening in terms of the application, not the target torque. The One-Key app lets you personalize your presets and backs them up in a mode library where they can be easily updated or applied to other tools in your inventory. This ensures that, when you send tools to the field, they'll perform the job they're intended to perform to specification and with precision.
Every fastening event can be recorded and synced with the One-Key app. This will allow you to track utilization/upkeep on your tool, as well as log successful fastens for your QA/QC process. Advanced torque reporting functionality, coming soon with the 6.5 update, will let you generate important torque data, events, and customizable reports for anyone that needs them, such as inspectors.
Milwaukee will offer two versions of this revolutionary, battery-powered torque wrench, a
3/8 torque wrench
and a
1/2 torque wrench
, both of which are available as a bare tool and as
torque wrench kit
options.
M18 Miter Saw: What Is It?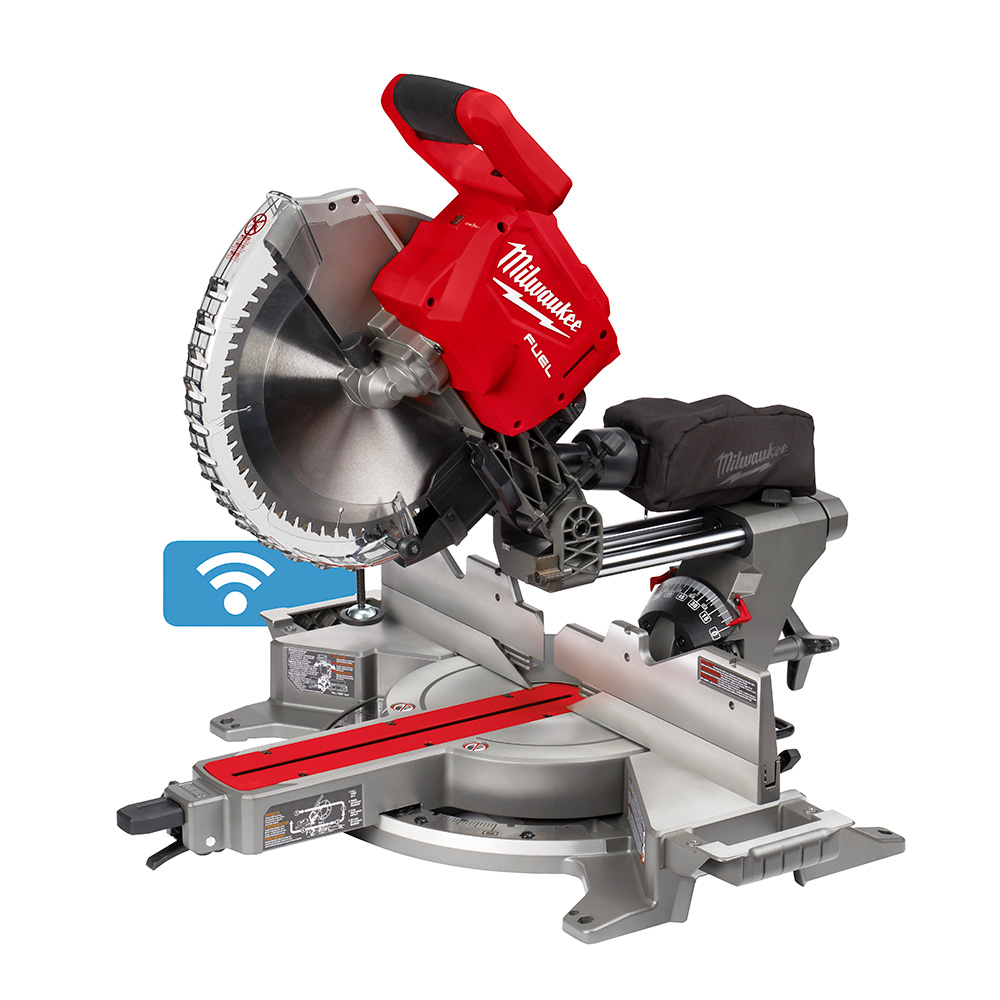 This 12-inch cordless miter saw uses a brushless motor and is powered by a REDLITHIUM™ battery pack, making it 15% lighter than similar corded miter saws, and able to deliver up to 330 cuts per charge. REDLINK PLUS™ intelligence delivers a longer run-time, protection against overheating, and increases the lifespan of the tool.
What Makes It Unique?
Carpenters will like the portability of this saw, its impressive cutting power, and its long run-time. More significant, though, is how you'll be able to securely lock the tool out when you're not around.
This is a great security feature. Not only can you track the tool and lock it out if stolen, but also, disabling the saw can help reduce the chance of injury on the jobsite, giving you peace of mind when you're not around, or saving the hassle of having to pack it up when you leave.
Image Adjuster: More Control over the Photos You Upload in One-Key
We noticed there were some limitations to the image uploader within One-Key.
Images come in different sizes and shapes. Previously, when you'd upload an image and the image was too big to fit into the preset field of view—such as a photo of a large piece of equipment—the image would get cut off.
To fix this, we've added a new image adjuster to allow you to edit a photo from your mobile device's photo gallery before uploading it to One-Key:
Profile photos: Crop a photo of a team member to focus on their face.
Item photos: Get your whole item into the photo by zooming out.
6.4: Battery-Powered Torque Wrench & Sliding Miter Saw Supported by the App, + Image Adjuster
We're happy to add two new tools to the growing family and are excited for you to get your hands on them. As we head into the holiday season, there's a lot more coming, so stay tuned for more information about some big features landing in the coming months!