6.4 Update Recap
Prior to uploading them to One-Key, you can now adjust item images by zooming out to fit large equipment items into the frame. We also added better cropping tools for photos of receipts to include only the important information​.
What's Coming in 6.5: Digital Torque Wrench Reports
The biggest news of 6.4, which might have left you anxious for 6.5, has to do with the digital torque wrench. With 6.4, we added support of this tool so, when you get your hands on it, you'll be able to connect to it, start saving events, and create modes and personalized presets to help complete installations up to 50% faster.
All that builds to what will be released with 6.5: torque reports. You'll soon be able to generate torque reports through your web account. This advanced reporting will include verifying torque calibration, certification, and more.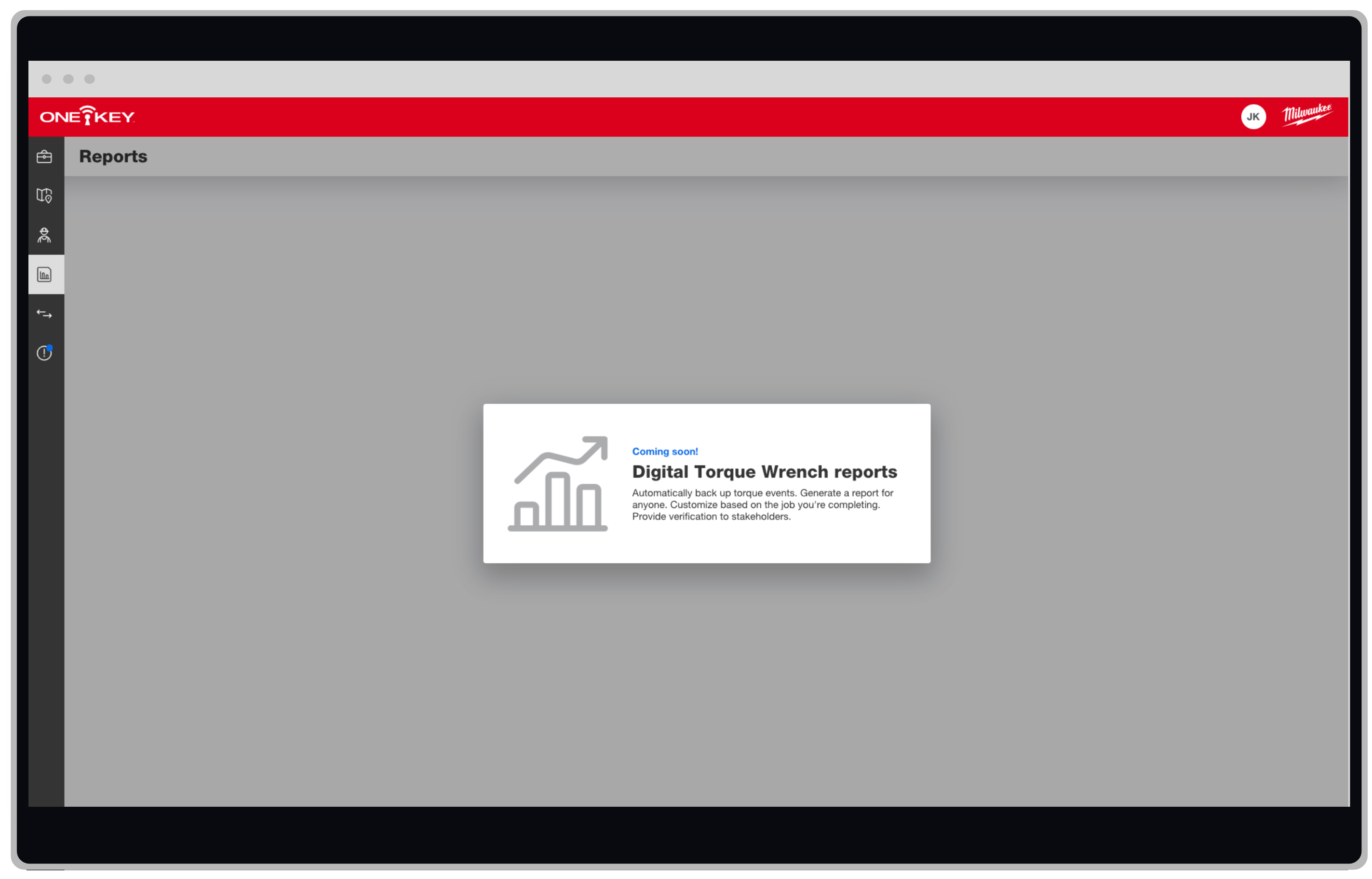 Context: Traditionally, the reporting of torque events has been done manually on paper. This important verification process has historically been inefficient. It has required visits from inspectors to verify that accurate torque was applied to each fastener, lengthening the installation process, in some instances, by days or even weeks.
New Process: Generating a torque report will soon be done digitally and will help considerably speed up the process.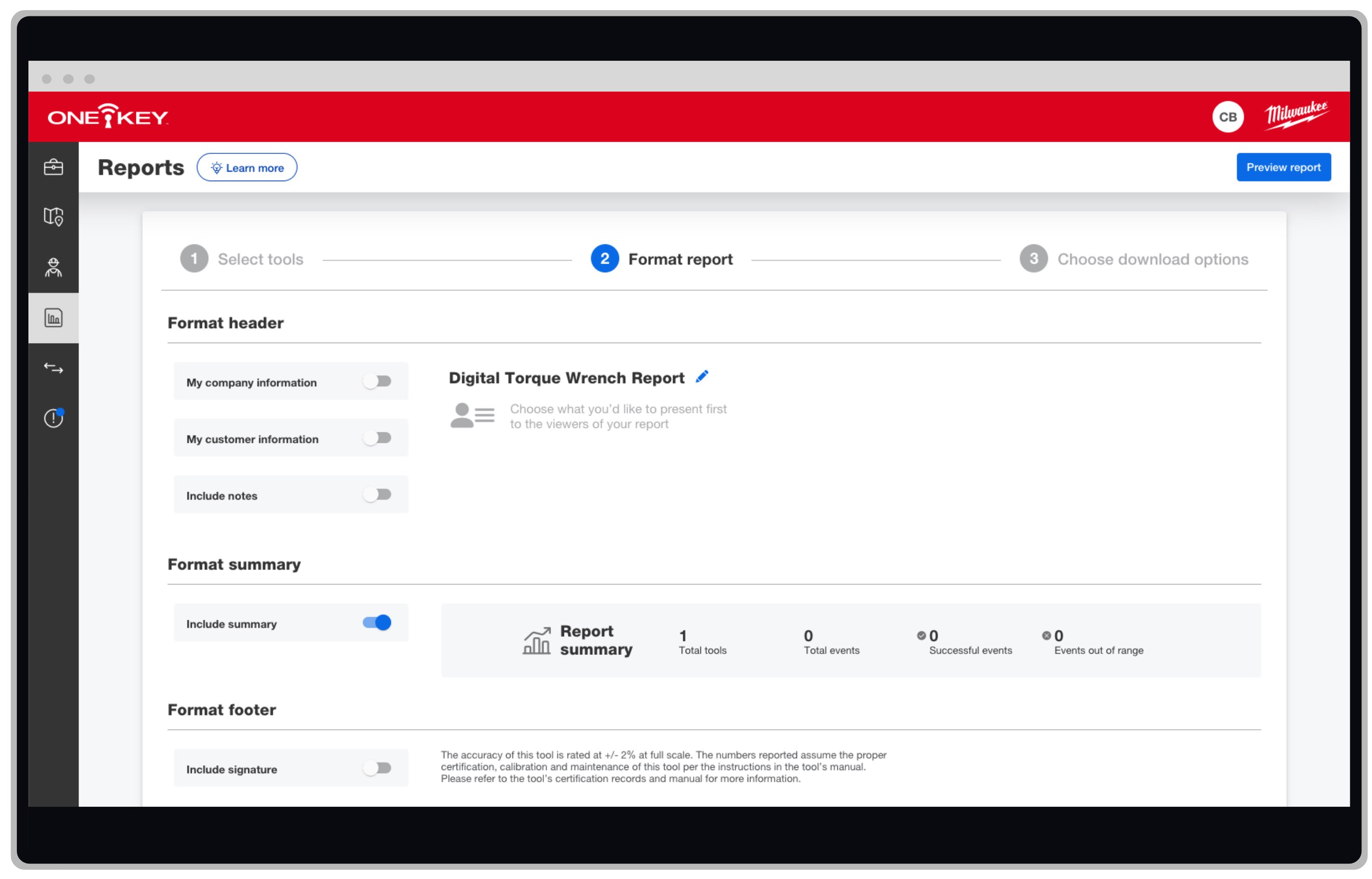 You or your crew will be able to connect to your new Milwaukee® digital torque wrench with your One-Key mobile app, which automatically syncs all fastening data to your account.
Program up to 15 modes on the tool for the applications you need to perform.
Choose a mode and perform the job while delivering precise torque accuracy of up to ±2% to target.
Save the event to the tool.
Finally, you'll log in to your One-Key web account, where you'll be able to:
Choose the torque wrench or torque wrenches to include in your report
Select a date range you want your torque report to show
Customize your report and format it to include any pertinent information, such as:

Information on the company performing the installation
Customer information
Verifications for inspectors
Additional Improvements to the One-Key Web App: Image Adjuster
Additionally, in 6.4, we added an image adjuster that lets you adjust profile pictures and item photos to better fit in the frame, prior to uploading them to your One-Key mobile app. We felt that our previous image uploader was limited and believe this image adjuster allows for a more seamless and customizable One-Key experience.
In 6.5, we're adding the same functionality to our web app. This will allow admins, project managers, crib managers, or anyone else overseeing construction projects to more easily customize their accounts visually.
Get proper images of heavy equipment
Import proper headshots of your crew
Anticipated Launch Date
6.5 is expected to launch the first week of December. Happy holidays!