How Prefab Shops May Use ONE-KEY™ to Manage Inventory
Thought Leadership
Lucas Marshall
|
Published: April 10, 2023
|
Updated: June 14, 2023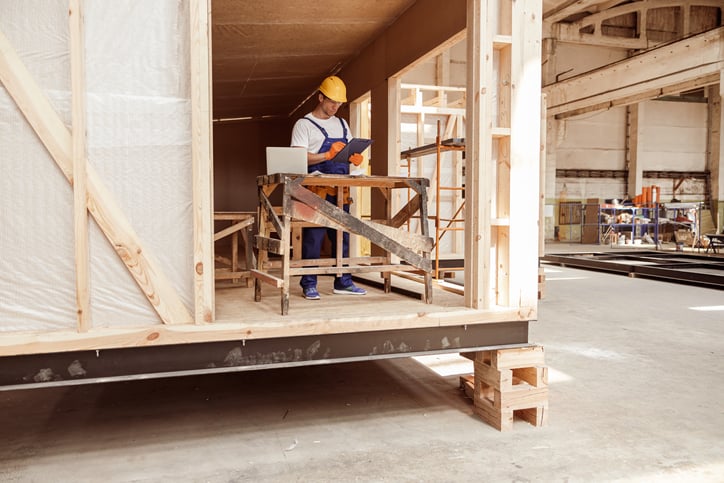 Prefab construction is on the rise with the global market for prefabricated buildings expected to reach $153.7 billion by 2026. As construction employment has risen in 45 states, job availability is shadowed by the AGC's recent outlook, which highlighted "filling positions [as the] number one problem going into 2023," and firms finding it "as difficult or more difficult" to fill positions "even though they raised salaries and raises more last year than they had in 2023."
Staffing concerns notwithstanding, projects are ramping up. Dodge Data & Analytics published a list of 25 planned and ongoing infrastructure projects at the end of last year (via For Construction Pros). The housing market has begun to grow with projects up almost 10% in February, USA Today reported. With the increased demand overloading workflows and making larger backlogs, there's a demand for contractors and construction business owners to tap into new methods to deliver on projects faster, with fewer resources, just as modern tradespeople must reinvent themselves as entrepreneurs to stay competitive.
If you're a prefab shop owner, that means taller orders from builders. If you're a builder yourself looking to stand up your own productization assembly line via industrialized construction, the surge in demand for your services may equally put strain on your workload—making scheduling, work prioritization, and flexibility ever-important as you look for ways to cut waste and maximize efficiency and output.
Digital inventory solutions like ONE-KEY™ become increasingly important to integrate into the workflow of the prefab shop and its tech stack in these times where demand outpaces supply—equally paramount is tracking your on-hands to stay on top of them and optimizing the specialized work in the shop performed by your skilled trades. In this article, we'll outline ways prefab shops may optimize their inventory to smooth workflows and boost their capacity to undertake work, track progress, avoid equipment and materials-related pitfalls, eliminate waste, and ultimately increase the output of the shop.
7 Ways a Prefab Shop Can Use an Inventory App in Their Workflow
The construction industry creates a third of the world's waste, BBC reports. While sustainable construction principles like adaptive reuse, adopting sustainable building materials (like green concrete), and upgrading to more sustainable construction technology in the equipment you use (like the MX FUEL™ Equipment System), your materials and equipment inventory processes are of equal importance.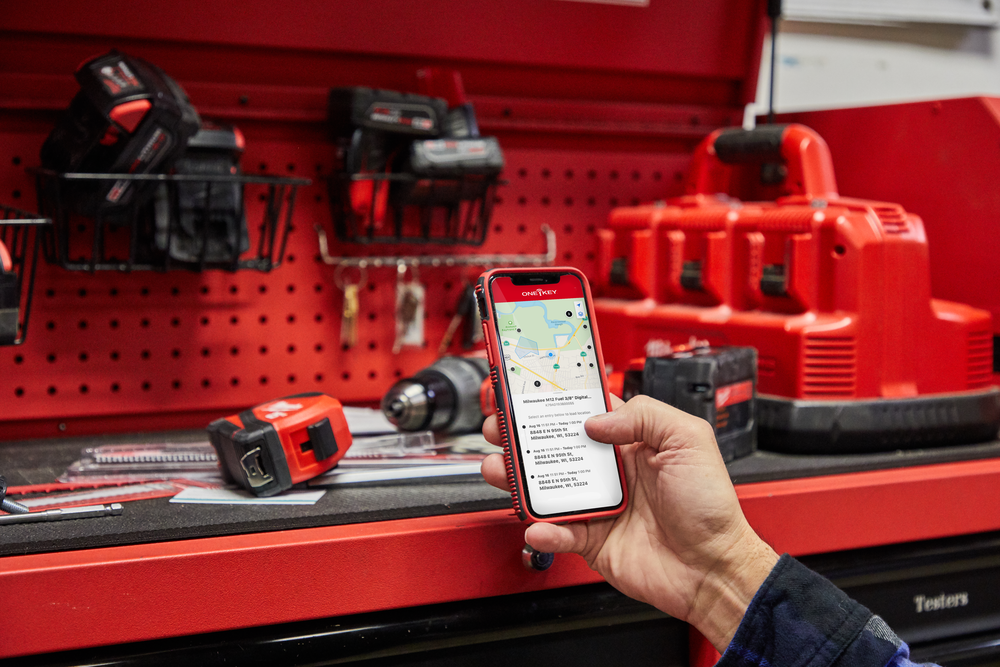 Here are 7 ways using an inventory app like One-Key may fit into the prefab shop's workflow, cut down on waste, and improve internal processes to increase efficiency and maximize shop output:
Integrating with Smart Tools to Enhance Labor Utilization and Improve Quality
The BLS reported there have been as many as 19,380 occupational injuries and illnesses resulting from musculoskeletal disorders (MSDs) in the construction industry, causing a median 10 days away from work—the last thing your strapped prefab shop needs!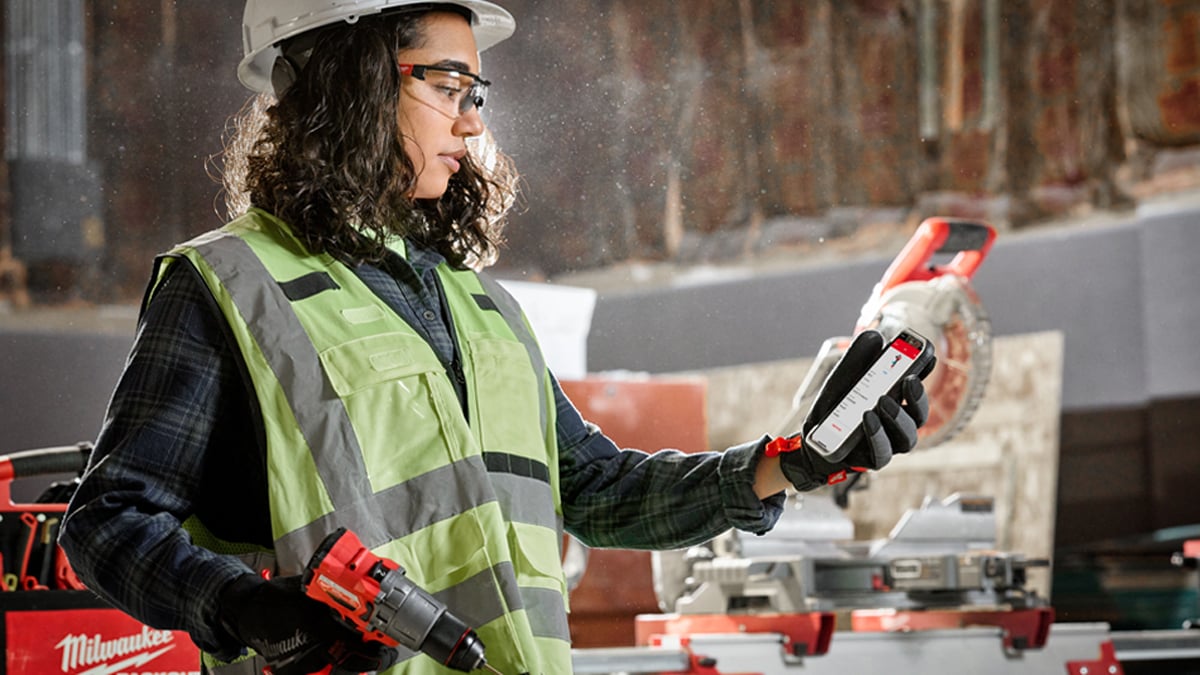 Adding smart power tools into your shop's inventory can help prevent these injuries while simultaneously improving the quality of the work that the professional tradespeople that wield them produce in a number of ways:
The guidance of OSHA and other institutions like the Health and Safety Executive (the UK's equivalent of OSHA) calls for ergonomic power tool design that packs ideal weight, grip, and shape to improve comfort, while making these tools safer and easier to use. But on top of that, smart power tools also integrate advanced technology like machine learning that helps prevent dangerous events like drill kickback.

Using power tools like these can help reduce the repetitive motion events that can result in musculoskeletal disorders over a career and lead to the above-mentioned occupational injuries – while the M12 FUEL™ Digital Torque Wrench has streamlined electrical installations and helped to prevent hazards encountered onsite for electrical contractors, many of our M18 FUEL™ tools have been optimized for user safety, like our upgraded drills and drivers that allow for better access in tight spaces for reduced fatigue and our updated Sawzall® that is lighter weight than the outgoing model, delivering less fatigue – on top of their ergonomic designs, both of these products use the above-mentioned machine learning applications that prevent kickback via AUTOSTOP™ and "cut brake" mode, respectively.

What's more, the interacting hardware and software built into these tools allow for users to customize them for application-specific work that allows for repeatability, reliability and assurance of consistency and accuracy in these repeat situations as well as time savings to reduce waste and improve quality.
Tracking Levels of Equipment and Materials in Inventory
In the manufacturing industry, inventory accounted for $2,471.6 billion, according to US Census survey results, and while planning a healthy safety stock may seem tricky, tracking your inventory levels, both the tools and equipment in the shop and the materials you use to produce your product are critical to keeping the assembly line moving.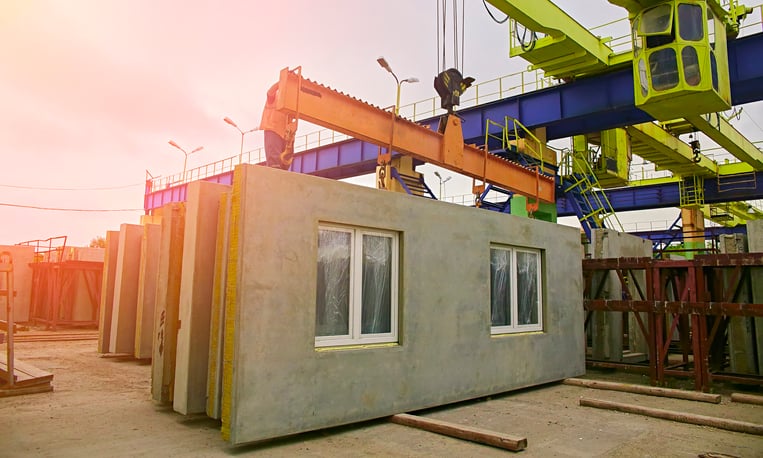 An inventory app can help with this, supplying the data that aids in determining the materials and equipment you have in stock and assisting in determining when to reorder supplies to avoid stockouts.
An inventory app can also help:
How to inventory prefab slabs

and other construction materials

Just as barcoding is used in warehouses to identify and track the whereabouts of a wide variety of inventory as it leaves the shelves, is transported in a delivery truck, and finds its way to your doorstep, equipment tagging methods via One-Key Asset ID Tags can be retooled for keeping track of inventory levels of a wide variety of prefab shop equipment and construction materials—from prefab slabs and modular construction materials to roof trusses, steel laminated sheets, etc., and in any stage of a build you're in.

Benefits of Asset ID Tags and the One-Key app:
While any barcodes can be used with the One-Key app, One-Key Asset ID Tags offer construction-grade durability that will ensure these labels don't peel off, while the 2D matrix code used to scan them doesn't wear.
The barcoding feature in One-Key is equally advantageous because it allows anyone in your shop to use their smartphone with the One-Key app to easily scan these tags, offering mobility around the shop or in the delivery truck while ditching the expense and maintenance of costly barcoding equipment.
The ability to add "other manufacturers," subcategories, and the ability to change "statuses," in addition to the full customization of the One-Key app to manage your inventory in any way you see fit allows you to add and document limitless inventory in various stages of project completion—which is why we've seen the app add value in the hands of skilled trades (from electricians to plumbers to GCs) to professional videographers and photographers managing production equipment, and everyone in between. What's more, as we continue to add features and functionality, prefab owners and staff are sure to see continued value!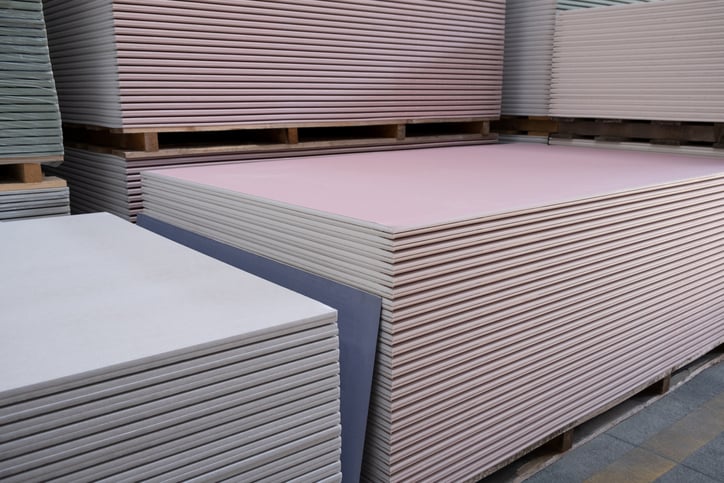 How to track tool and equipment inventory
From hand tool and small tool tracking to keeping track of power tools and valuable equipment around the shop, the One-Key app offers industry-leading inventory tracking capabilities:
One-Key Compatible Smart Power Tools offer built-in Bluetooth® tracking via the industry's largest Bluetooth® tracking community and the ability to be "locked out" (delivering standard tool security to help deter tool theft). These Bluetooth tracking capabilities also allow for easier in-vicinity tool and equipment finding around the shop when you've properly configured tool tracking settings and have your team download the app on their smartphones and similarly configure these settings to increase your nearby Bluetooth range.
Bluetooth Tagging via our One-Key Bluetooth Tracking Tags allow you to add the same basic Bluetooth tracking functionality (beside tool lock out) to any item (Milwaukee® brand or otherwise, small or large). Furthermore, you can also use them if you're looking to add the more advanced tracking capabilities of Bluetooth to your materials tracking.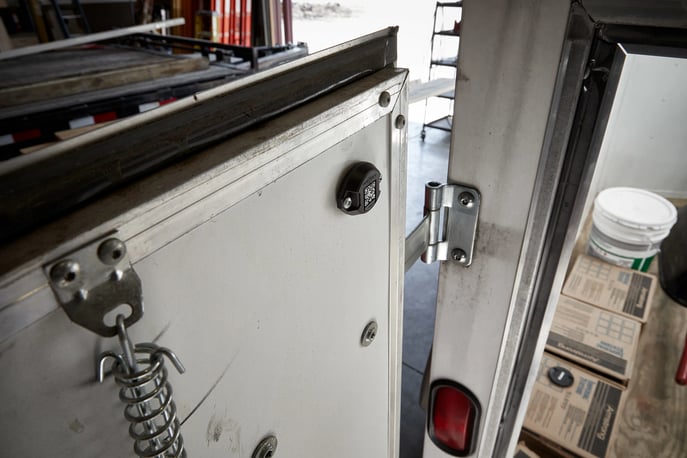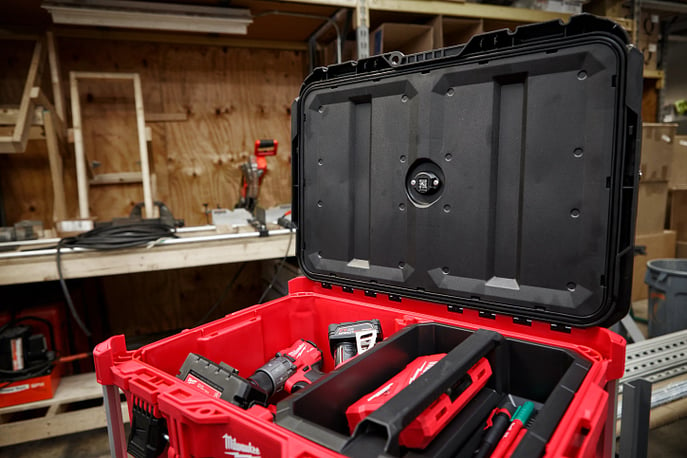 Last-100-Ft: Just as major shipping & receiving and supply chain management companies use inventory tracking and invest in infrastructure to improve visibility and efficiency to the "last mile" of a delivery to your doorstep, the last-100-ft experience in One-Key applies a similar principle to helping reduce headaches in finding items in your nearby vicinity. When items are nearby, but maybe not within eyeshot for example, this tool basically works as a digital version of the warm, warmer, hot game, in that as you draw closer to where our network senses your item to be, the flashlight-like shape fills up, and as you walk away, its contents will dissipate. Even handier, if you've added a One-Key Bluetooth Tracking Tag to your item, you can ring your item to audibly hear where its onboard speaker is ringing from, like a game of Marco Polo!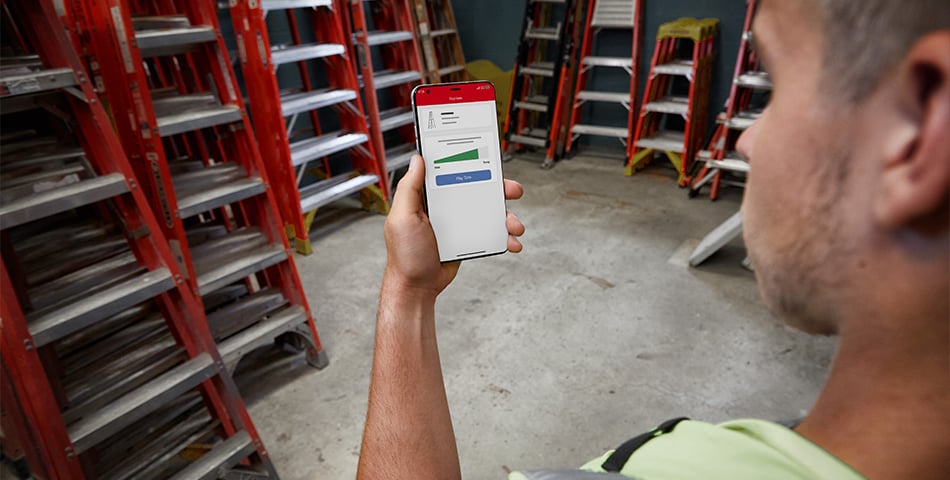 Geofence Tracking: A security feature, adding a geofence puts a digital perimeter around your prefab shop—should items assigned here start to wander, whether by mistake or in malice, you'll get alerted that your item is on the move.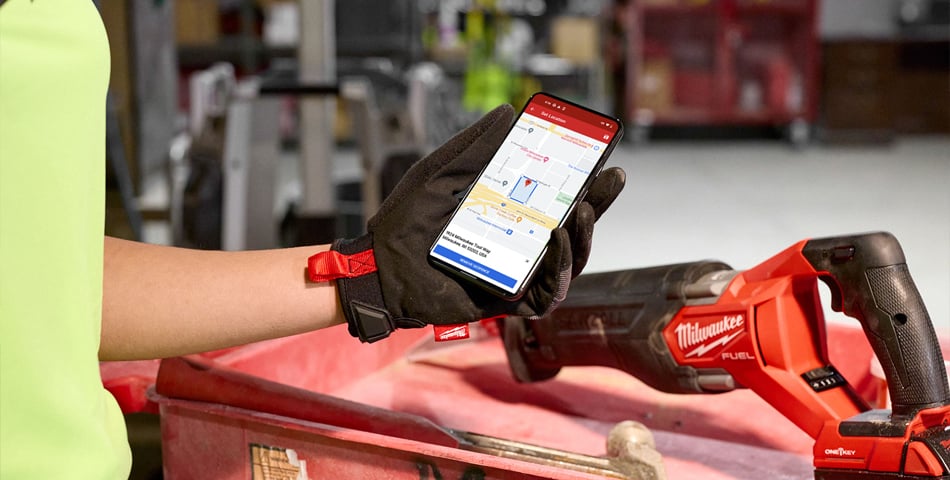 Integrating into Digital Twins to Visualize Production
Digital twins in construction, as we've previously defined, help to visually represent real-world systems in order to mirror objects, processes, organizations, etc., these representations acting as an aggregate data source that provides "a composite view across a number of real-world entities, such as a power plant or a city, and their related processes."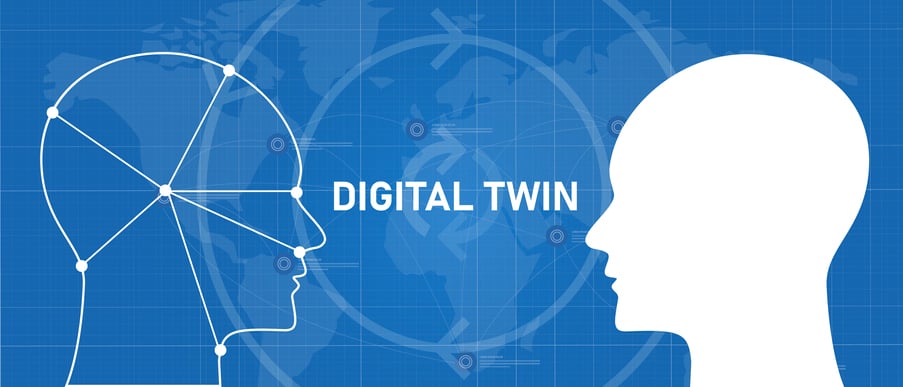 Inventory plays a critical role in digital twins to help you visualize and predict when critical infrastructure in your prefab shop's assembly may be in dire need of service before a breakdown event that could halt the line. Further, there are a number of possible inventory data sources that can feed into a digital twin to drive valuable insights:
Cost Monitoring
Balancing budgets is always important, but as workloads increase, tracking costs and inventory stock are ever critical to prioritizing projects while managing backlogs, scheduling, and determining what you can feasibly commit to going forward.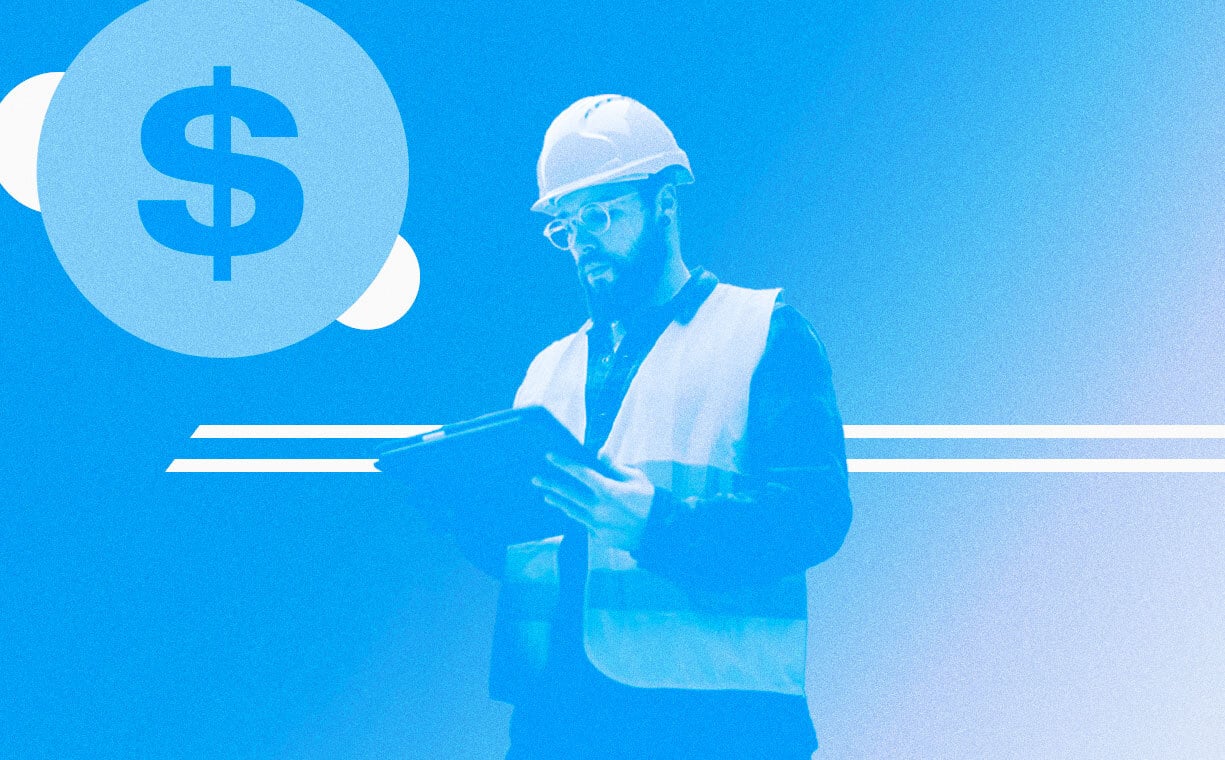 Features like job costing can help you manage overhead of your prefab shop, forecast costs, and prevent overruns from occurring.
Further, setting and monitoring important inventory KPIs like asset turnover, labor utilization, return on assets, washout percentage, and fleet age can help you track successes and failures in your pursuit of continuous improvement.
Streamlining Order Processing and Improving the Customer Experience
The customer experience is of utmost importance—it's why user experience researchers at Milwaukee Tool help voice user needs to drive feature development and improve app satisfaction.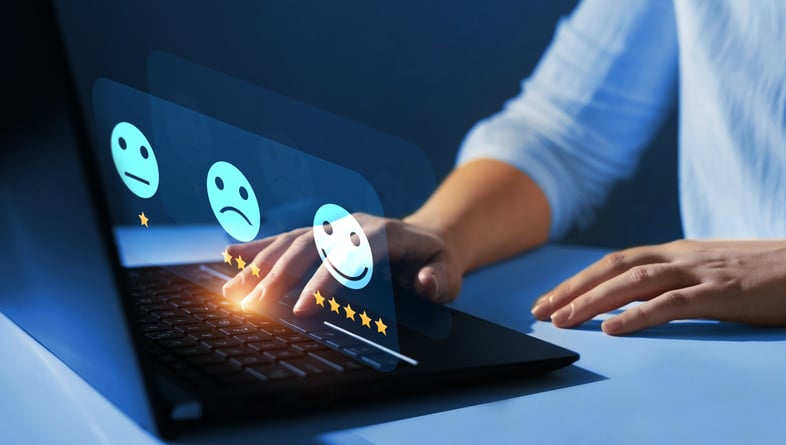 Did you know, for example, that 96% of customers say that their experience plays a large role in helping them decide which brands they choose to remain loyal to? Or that 83% of customers will take their business elsewhere if they have a bad experience?
One critical statistic to the prefab shop: 84% of companies that work to improve the experience of their customers report an increase in revenue. That's where streamlining order processing is ever important. Utilizing inventory apps like One-Key to maintain visibility to and manage the stock of the supplies you need to execute on projects in your backlog (and reordering, as needed) plays an important part in streamlining your order lead time by facilitating the work in the shop and reducing downtime related to materials shortages.
Reducing Waste
Monitoring your prefab shop's inventory, from the raw materials you source to the equipment your in-house assemblers wield to install the products you supply to jobsites, can help you increase the uptime of your shop.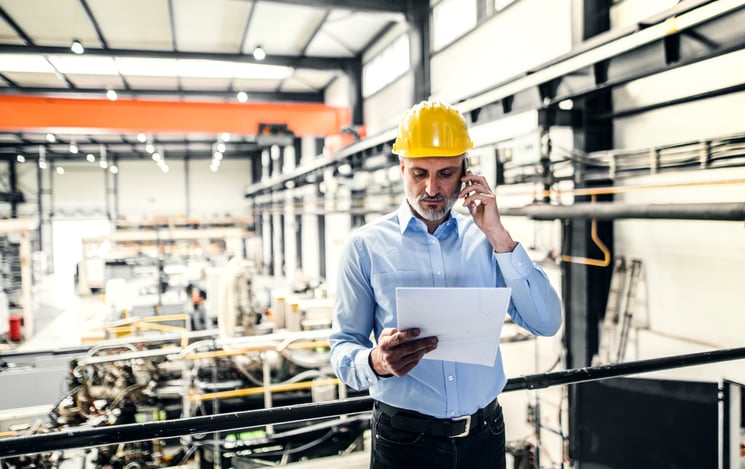 Those inventory KPIs we discussed above equally apply here:
Asset turnover: How much is your inventory generating in revenue? Do you need to adopt lean business principles to identify customer value and map their value stream?
Return on assets and labor utilization: How much is your inventory working to generate profit? How efficiently is your team executing on projects, safely? May it be worth it to upgrade to smart power tools that run cooler, provide better runtime, offer greater operator safety, and drive better performance and accuracy?
Fleet age and washout percentage: How old is your equipment? How much are you spending to sustain your inventory? Does it make sense to repair or replace equipment?
Order lead time: (discussed above) How much time it takes from receipt of an order to delivery? Do you need to hire additional bodies or invest in additional equipment to automate processes?
Managing Production Schedules
Last but not least, using an inventory app like One-Key can help you manage project scheduling by preemptively monitoring materials and proactively restocking to keep the busy shop tracking project progress on schedule.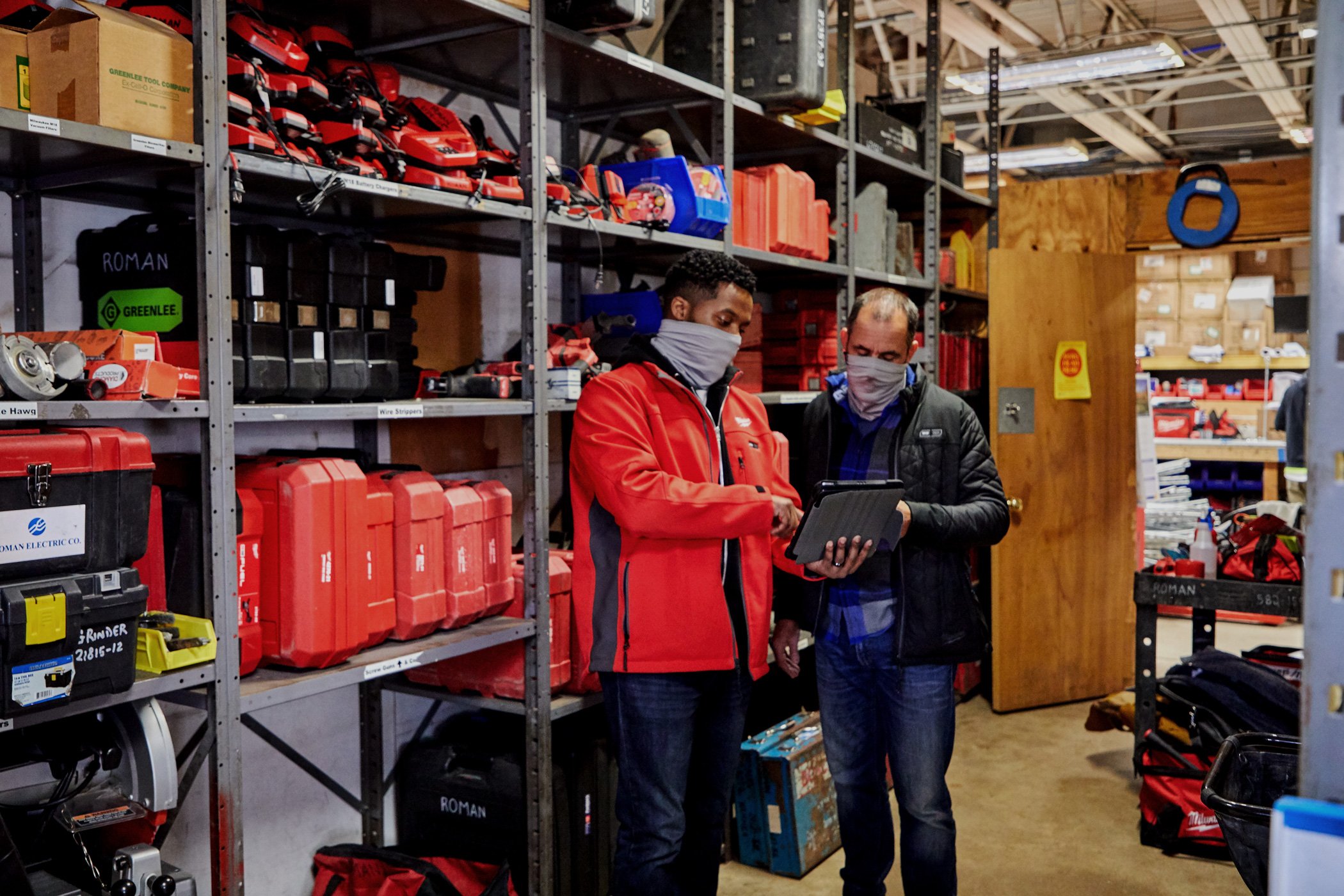 What's more, it's fully collaborative by design to help superpower teamwork in the shop, add accountability where needed, and keep everyone in sync:
Multi-user admin allows you to invite team members to join and interact with one account with their own login and customizable permissions that allow you to remain in full control as the admin and assign team members to whatever level of access you deem appropriate.
Ability to assign inventory to people for added accountability.
Inventory audits of tagged equipment via the mobile app.
Reporting suite including alerts and tool management to help put data behind inventory-related decisions.
Software integrations to connect your team's tech stack.
Benefits of Using the One-Key Inventory App in Prefab Settings
There's a multiplicity of advantages to using One-Key in the prefab setting.
Here's a small handful:
Free to use, though superpowered by connected devices and equipment
Fully customizable – manage your inventory, your way
Accessible anywhere, on any device via a cloud-based web app and iOS and Android and iPad apps
Backed by the industry's largest Bluetooth tracking community
Additional Inventory Software for the Prefab Setting
Enterprise Resource Planning Software (ERPS): ERPS serve as a full suite of business software, from HR to IT to accounting in a single integrated platform.
Warehouse Management Software (WMS): The software used in warehouses to keep track of large inventories of physical material and equipment while sitting in storage or in transit downstream to their final destination. Used to design, monitor, and in some cases automate processes that optimize the organization and flow of assets through

each stage of a project's lifecycle.

Supply Chain Management Software

(TMS): Used to keep track of the supply chains through which materials are first acquired, helping craft procurement strategies, maintain oversight on the sources of materials, and track important business relationships that make up each link in the supply chain.
Disadvantages of these solutions include:
Often costly with ongoing subscription fees

Aside from ERPS, WMS and TMS solutions may require upfront work to integrate with other software

May not be specialized to the work you do or offer customization without pushing you into a costly custom build
Bottom Line
With the increased demand for prefab, shop owners need to use the tools at their team's disposal, optimize their tech stacks, and invest in the inventory needed to get the job done—an inventory app like One-Key can help tackle these new challenges, while the tools of trade we build can help the shop team execute on projects and work smarter. When these solutions intersect, as these product ecosystems thrive together, maximal productivity can be achieved.
We've outlined some inventory management strategies to help you stay ahead of the pack and further heighten what you can achieve in your prefab shop via materials and lean thinking optimization.
About the Author
Lucas is Content Marketing and SEO Manager for Milwaukee Tool, where he and his team raise awareness about the company's digital products and educate users on best practices through a variety of content vehicles.
More Content By Lucas Marshall
Subscribe to Our Blog
Sign up to receive ONE-KEY™ news and updates.
Recent Articles
Editorial Note: This article was brought to you courtesy of Rose Morrison, managing editor of ...
September 13, 2023
In the next installment of our employee spotlight series, we introduce Aaron Wenzel, a product...
September 11, 2023
If you're a construction professional searching for a simpler way to efficiently manage your...