Construction Tool Inventory Ideas: Setting Up a Tool Crib in 2022
Thought Leadership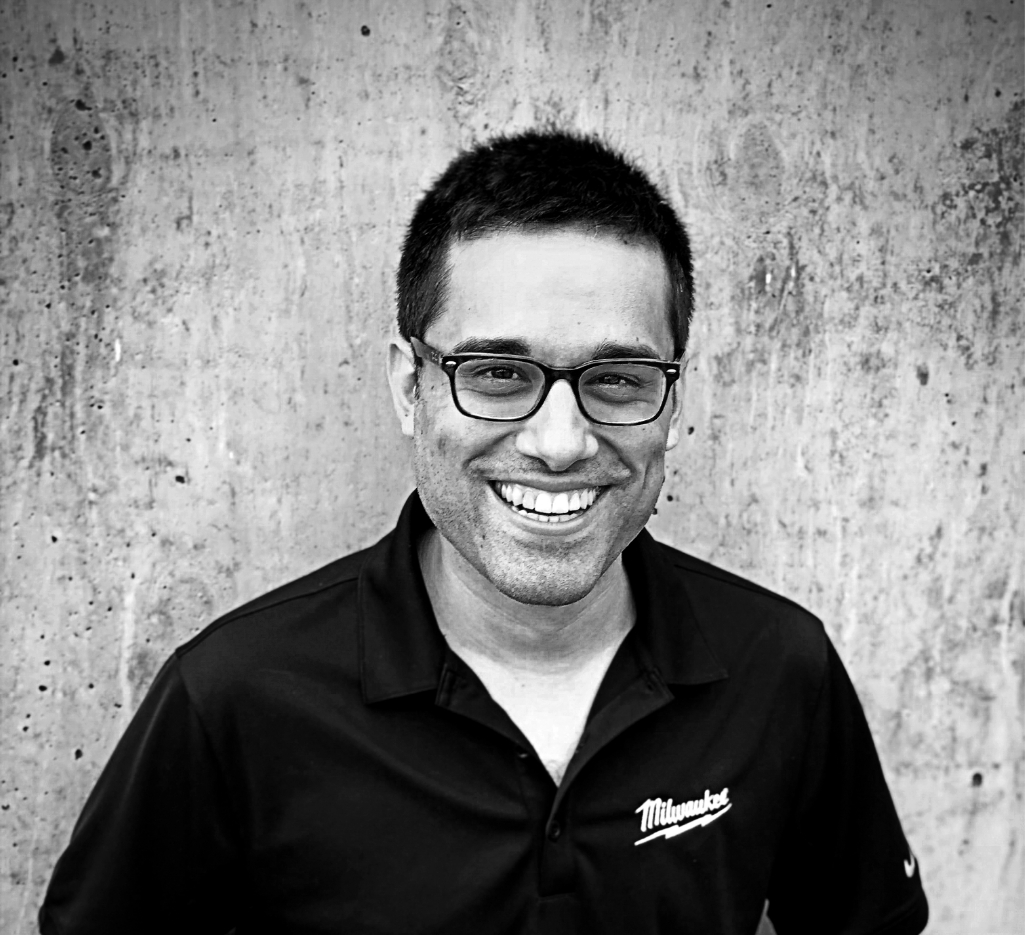 Lucas Marshall
|
Published: May 8, 2022
|
Updated: December 29, 2022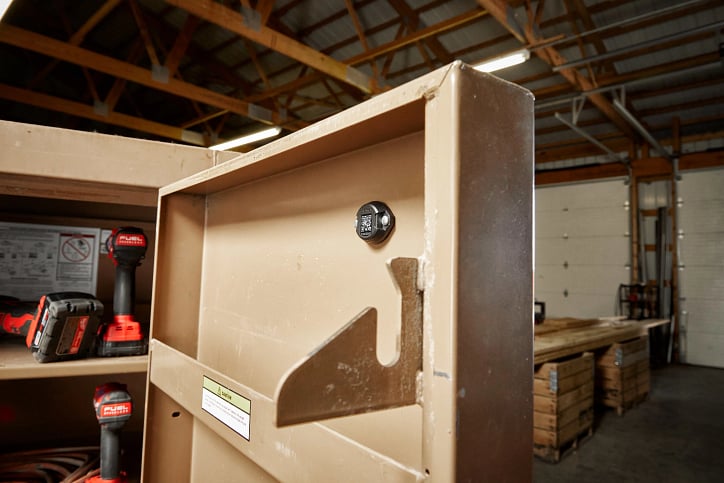 Inventory-related inefficiencies, snafus, and resulting downtime can account for 80 minutes a day/or 310 hours a year wasted, we've previously reported.
Then, how do you keep track of tool inventory? A streamlined inventory management system begins at the tool room. In this article, we'll provide some tool inventory ideas and explain how to organize a tool crib for better success, whether you're a small operation or a large-scale enterprise looking to refactor a network of tool cribs.
Tool Crib Definition: What Is a Tool Crib?
A tool crib is typically a designated room where tool and equipment inventory is stored. A tool crib may also be referred to as a tool room, a large storage area in an industrial space where wire cages are often employed as a security measure; inventory is organized and surrounded by industrial security cage panels or tool cages that are secured under lock and key.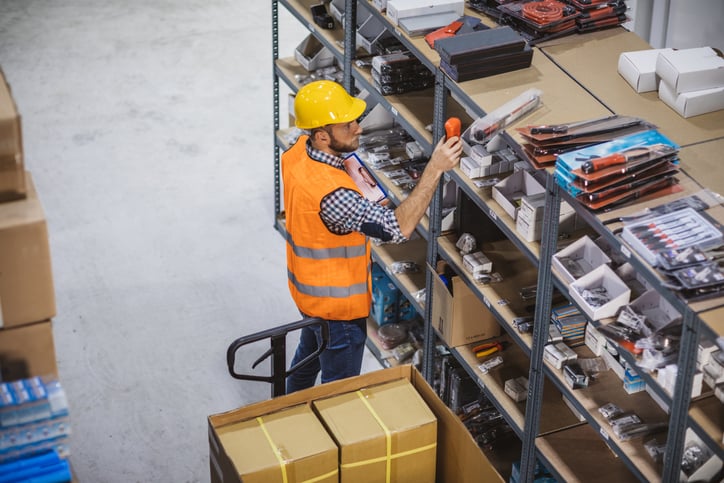 Industrial tool cribs are often manned by tool crib attendants, who manage the organization and flow of inventory from job to job, including scheduling, check-in/out processes, safety stock procurement, etc. Large operations may have full networks of several tool cribs (e.g., some jobsites may have their own onsite tool crib), while selected foreman may have keys to the tool crib to grant them access during the off shift.
Tool Inventory Ideas
Here are some 2022 tool inventory ideas:
1. How to Organize a Tool Crib: Mastering Your Tool Crib Layout
Being able to quickly find what you're looking for in the tool crib is paramount. We often use the layout of a Home Depot as a prime exemplar of clear inventory organization and categorization on display (e.g., "Electrical," "Plumbing," "Appliances," etc.), but you could substitute in practically any hardware store.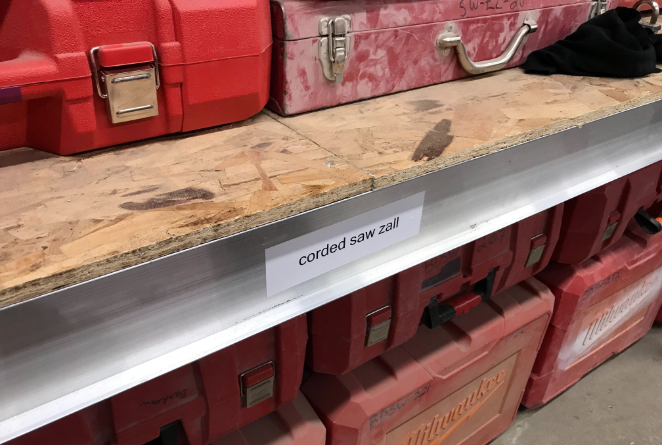 Categorizing/grouping inventory on shelves by product category, and furnishing these shelves with large, legible descriptors (e.g., "Saws," "Drills," etc.), can help new tool crib attendants easily locate items; furthermore, we recommend adding subcategories (e.g., corded Sawzall, cordless Sawzall, bandsaws, circ saws, etc.) for an added layer of sensible organization.
Once you've got your categories and subcategories assembled, you'll want to lay out your room to optimize space. There are online tools available for free to layout a floorplan (e.g., Floorplanner, Room Sketcher®).
Additional Tool crib supplies to consider:
Wire Cages for Storage: A common trope we see among industrial tool cribs is the use of security cage panels, towering wire cage enclosures large enough to engulf shelving units loaded with valuable inventory and secured with padlocks. While individual wire security cages can be procured online, there are also companies who offer designated tool crib and equipment cage solutions in "any size and configuration."
Shelves: Freestanding units can be obtained from the Home Depot. Commonly seen in tool cribs are industrial-grade, welded shelving units. On the other hand, PACKOUT™ fans may wait to build their own custom solution with our recently announced PACKOUT system expansion that is coming soon.
2. Use a Tool Inventory App
A Procore®/IDC joint study reported that paper-based, manual procedures create process and workflow inefficiencies, poor visibility and accountability, and ineffective controls, reporting, and analytics. Yet, 39% of construction projects still relied on manual or mostly manual processes.
Further, 62% reported human error from manual process management as the #1 root cause of inventory fulfillment issues.
A cloud-based inventory app like ONE-KEY™ can help construction companies, general contractors, and tradespeople alike manage and streamline their inventory processes.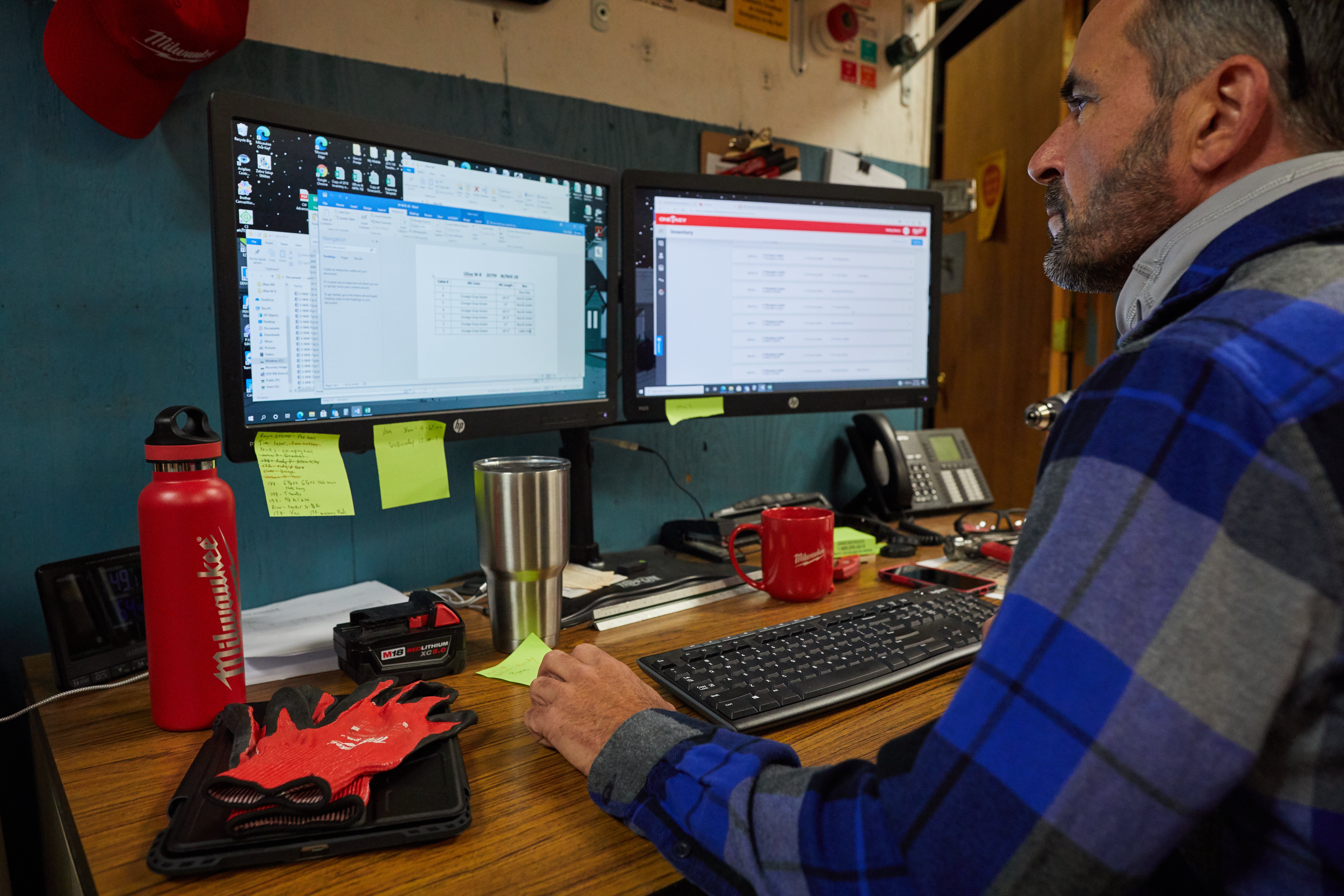 One-Key offers a wide range of useful features that are continuously improved/maintained, while new features and updates are added on a biweekly basis:
There are logistical symphonies at work to perfectly harmonize large-scale fulfillment operations; ecommerce behemoth Amazon has made "micro-fulfillment investments" to solve the "last-mile delivery" dilemma and transform an already miraculous two-day delivery shipping model to same-day delivery. At Milwaukee® Tool, we've taken a similar path to help tool managers troubleshoot on-premises equipment finding by introducing what we call the last-100-ft experience.
One-Key is a free tool inventory app. It's a fully comprehensive system allowing contactors to manage inventory of tools and equipment from all manufacturers. Learn how to get started using One-Key.
One-Key is free-to-use and can be piloted; our team can help get large contractors in the system!
3. Optimize Inventory Import Process
How do you categorize tools? It's important to create and maintain consistency when importing new inventory. This will save you a lot of headaches in the long run. For example, when entering "M18 FUEL 1/2 Hammer Drill," ensure each additional item of this kind is named the same way, rather than "Hammer Drill," "1/2 Hammer Drill," etc.
This can help prevent unassigned and misnamed inventory items from becoming lost in a crowded inventory. Remember, each new shorthand you create will make it that much harder to shore up every distinct variation. If you find "1/2 Hammer Drill" easier to type in, make sure you stick with it each time. Furthermore, you can avoid import errors like these by adding many items of the same kind via our bulk uploader tool; then, when adding items of the same kind later, do so by using an existing entry in your inventory to add additional items.
4. Master the Check Out Process
So, now, how do you keep track of tool inventory? You can optimize your inflight equipment tracking experience with both tracking hardware and software to facilitate a bird's-eye-view of your inventory as it's checked out and shipped off to the job; that way, you'll have eyes on it in case something happens warranting a reroute.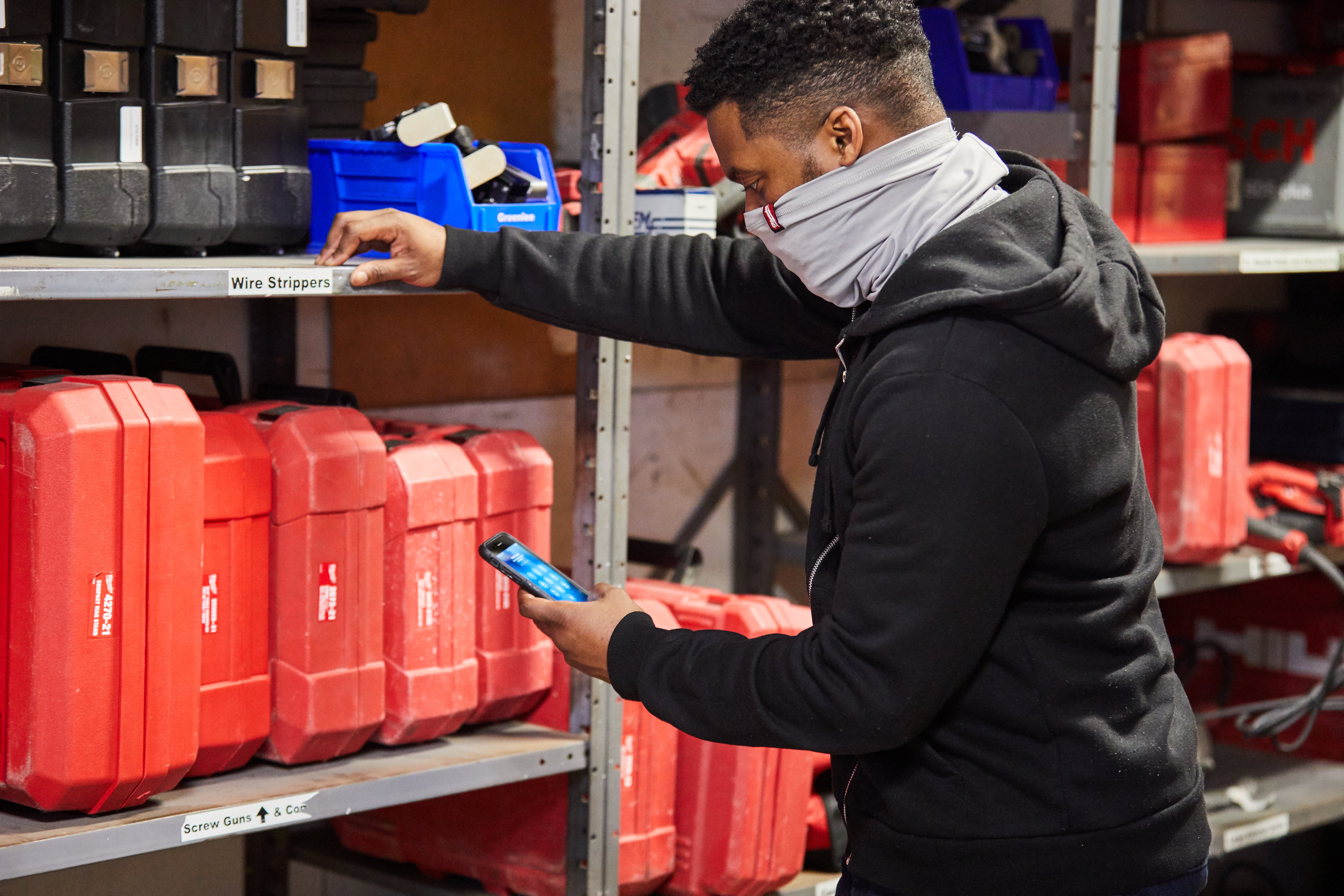 Here are some procedures and tool crib supplies to facilitate a positive tool tracking experience:
Tool Tagging System: There are a number of tool tagging methods employed in industrial tool cribs:

Barcoding and asset tagging: Barcoding is a common system used in tool cribs, and while the One-Key app allows for using any barcode without additional hardware enabled through your mobile device's camera, One-Key asset ID tags offer greater durability intended for jobsites and better functionality (e.g., easier scanability via 2D matrix code, location update with every scan, etc.). Asset tagging is ideal for lower-priced items (such as hand tools) and may be employed to scan items in and out of the crib, where you're not as worried about getting real-time tracking alerts.
RFID Tagging: Radiofrequency identification (aka RFID tagging) provides more precise scanability—by employing electromagnetic fields to automatically identify and track the equipment they're attached to—but they're also expensive (requiring costly scanners) and provide finicky signal strength.
Wireless Inventory Trackers: Bluetooth® trackers like our One-Key Bluetooth Tracking Tag offer greater tracking functionality with Bluetooth, particularly useful for mid-level tool and equipment inventory items. A robust feature set includes cutting edge tech, like near-field communication, an onboard accelerometer, and a built-in speaker with 3 buzzer sounds to increase findability by allowing you to ring your tracking tag within 100ft, helpful for instances where the item is not physically visible!
GPS Trackers

offer the most advanced, most precise, real-time equipment location updates. However,

as we've previously discussed

, GPS trackers are among the most expensive of tool and equipment trackers available on the market. They're expensive and will often require a monthly subscription. That's why we typically recommend reserving your GPS trackers for your highest value items, such as fleet vehicles transporting your stuff; trailers containing thousands of dollars' worth of equipment, power tools, etc.

Tool Kitting/Bundling: Tool kitting or bundling is a practice of clumping a lot of miscellaneous tools and equipment into a job box—all needed to accomplish a day's work but easily misplaced in the chaos of an active building site—that is then sent, in bulk, to the job. The tool kitting feature in One-Key lets you group these like items that you're sending to the job. That way, everything is in one place, and easily findable and accounted for in the app. A tool kitting process may consist of loading a PACKOUT with inventory, each item which is barcoded or tagged with a One-Key asset ID tag, then grouping all of these items in the app by creating "tool kit" within the app. A Bluetooth® Tracking Tag, or a GPS tracker, can be added to your PACKOUT for greater tracking capacity to ensure the whereabouts of bulk send is more easily visualized in real-time. Once your kit is received at the job, your field ops team can verify what's on hand and ensure everything is returned with an audit. If they find, at the end of a workday, that an item is missing, if it's a One-Key compatible tool, they can scan for it nearby—or if a Bluetooth Tracking Tag has been attached to it, they can ring it from the app to see if they can hear it nearby.
Construction job costing (Updated for 2023): an important process employed by large construction companies, particularly as part of construction project management, job costing helps managers stay on top of the budgets of multiple large-scale construction projects. We recently released a Job Costing App Feature to One-Key that allows users to assign daily and/or weekly rental rates to individual tools, as well as tool kits they're sending to a given job in bulk, and calculate the cost accrued for each day those items are in the field.

Geofencing: A geofence is a virtual parameter you can set up around a jobsite in the app; if equipment that's assigned to this job starts to wander outside of the established boundaries, you'll be alerted!
Consider One-Key Compatible Tools: One-Key compatible tools offer additional features that make them valuable and worth the investment. Standard security features mean they can be tracked, but also locked out. On select tools with customization features, these tools can be optimized in virtually endless configurations. Labor savings and safety features embedded into tools like press tools have even helped some contractors secure bids, while our reporting suite allows end users to pull utilization data and provide proof-of-work to inspectors and clients.
5. Hire a Tool Crib Attendant
A tool crib manager can help carefully plan and schedule the flow of inventory, ensuring tools are where they're needed, before they're needed, and preventing inventory-related downtime that could otherwise lead to costly project overruns. They can also prevent hoarding, order safety stock, and in general, optimize the construction equipment logistics chain.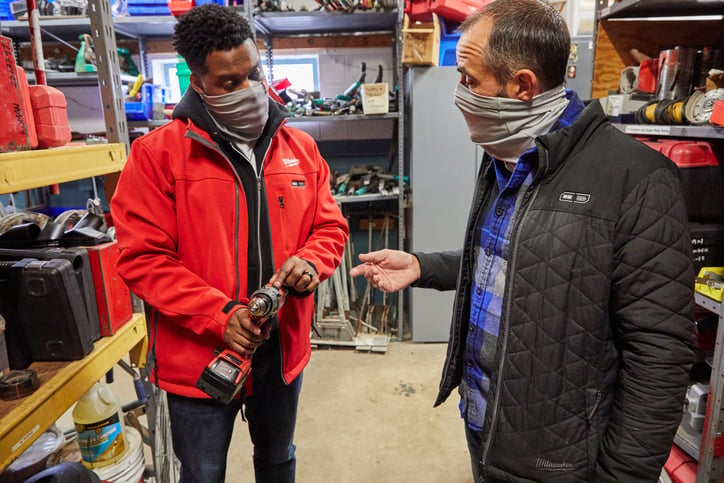 Bottom Line
The importance of inventory management should not be undersold. In an industry that's starved for talent, having a well-oiled equipment logistics chain is of utmost importance to ensuring the skilled trades on the job have what they need to do their work on time, to-spec, and on-budget.
All this to say, streamlining inventory management and making a method out of the madness starts with optimizing, organizing, and occupying the tool room with teams empowered to work together in perfect harmony.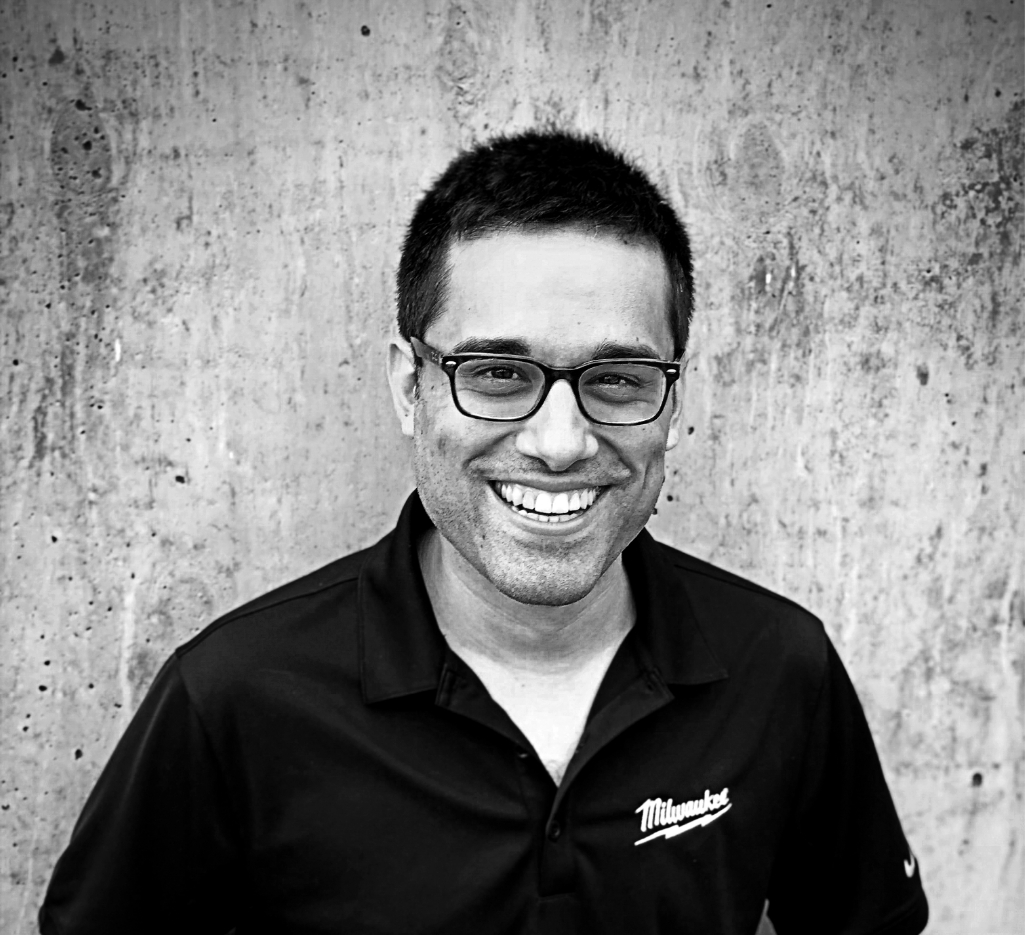 About the Author
Lucas is Content Manager for the One-Key team. He's equally passionate about creating useful content that helps contractors be more productive and reporting on cutting-edge topics in construction technology that might inspire further consideration. When not working, he spends his free time riding and enthusing about motorcycles.
More Content By Lucas Marshall
Subscribe to Our Blog
Sign up to receive ONE-KEY™ news and updates.
Recent Articles
Profit margins have been historically razor-thin in the construction, architecture, and...
January 17, 2023
Editorial Note: This article was brought to you courtesy of Rose Morrison, managing editor of ...