Inventory Data and How to Build a Data Inventory Process
Thought Leadership
Lucas Marshall
|
Published: May 30, 2023
|
Updated: June 14, 2023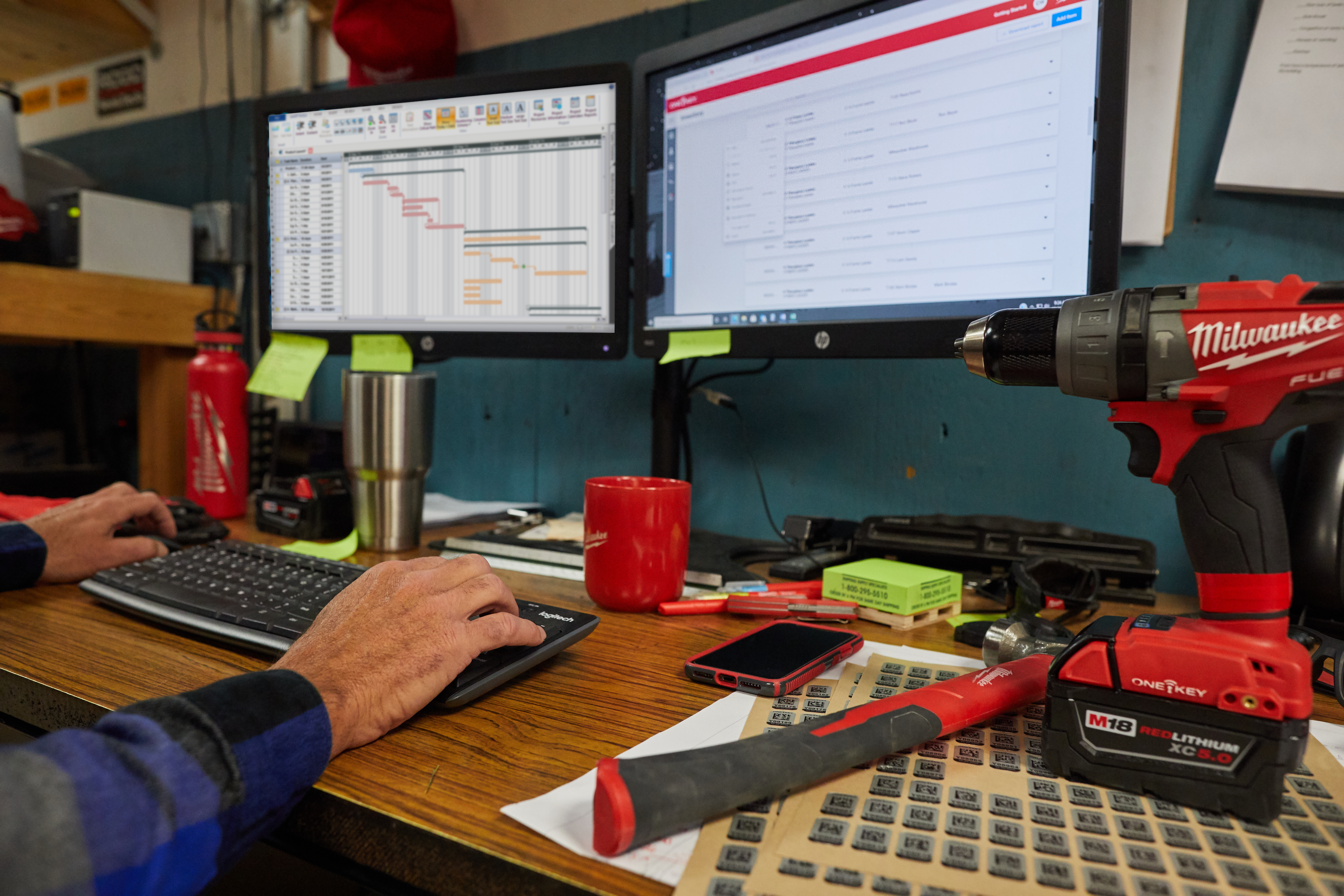 In the world of big data, having strong data operations and cleansing processes is critical. Poor data quality is an expensive norm worthy of remediation when you consider that "Data quality problems [have] cost U.S. businesses more than $600 billion" annually, HubSpot reports.
In this article, we discuss the impact of data duplication, manual error, and poor inventory practices that could be costing you productivity, increasing your overhead (think: purchasing duplicates of tools and equipment that sit idly onsite, unused), and eating into your profit margins. We offer inventory data management best practices to improve your internal processes and maximize productivity on the jobsite.
Jump Ahead:
Inventory Data: The Impact and Bloat of Duplication and Manual Error
In its Data Wrangling Essentials knowledge base, the Social Science Cooperative at the University of Wisconsin-Madison refers to "duplicate observations" as "occur[ing] when two or more rows have the same values or nearly the same values […which] can be an error in the data and could possibly influence later analyses of the data." "Due to this," they add, "it is good practice to examine a data set for duplicate, and near duplicate, observations."
Duplicate data can occur for many reasons—not having standardizations in place, for example, which can lead to miscommunication and teams working inefficiently in silos.
Consider, for example, when characters Gilfoyle and Dinesh of Mike Judge's popular HBO show, Silicon Valley, mistakenly both complete the same work (3)—business development specialist Jared Dunn points out that had the company instituted a framework known as Scrum, each team member would have known which assignment they were to work on next, avoiding the chance for wasted resources and duplication of work by two employees.
Not having standardized inventory processes can have a similar effect.
Josh Marchok, a Senior Product Manager at Milwaukee Tool for connected One-Key product development, explains that preventing the inventory data issues that lead to bloat often need to start at the onset before bad behaviors early have a snowballing effect.
Finding a process that works and sticking to it, he explains, is critical. Inconsistent "naming conventions," he expounds, are a common problem where variations on a theme (e.g., "MKE Drill," "Milwaukee Drill," "Milwaukee Tool Drill/Driver") can go awry.
"Simple data entry errors," like these, often happen in human nature.
A study produced in Computers in Human Behavior in 2001 highlighted some of these "simple data entry errors – such as typing an incorrect number, typing a number," which seem inconsequential but in fact can have "devastating effects on research results" (1).
A more recent study of data duplication in databases (2) noted that "Duplicated data objects not only waste storage, (but they can also) mislead users into assuming the model represents more than the single entity." Among large data sets, "deduplication" can be a complicated procedure to "eliminate redundancy" by "computing and then matching fingerprints of data chunks." (4)
Why Is Inventory Data Important
?
Having healthy inventory and safety stock to prevent "stockout" is critical to prevent inventory-related construction downtime and multiplying construction overruns.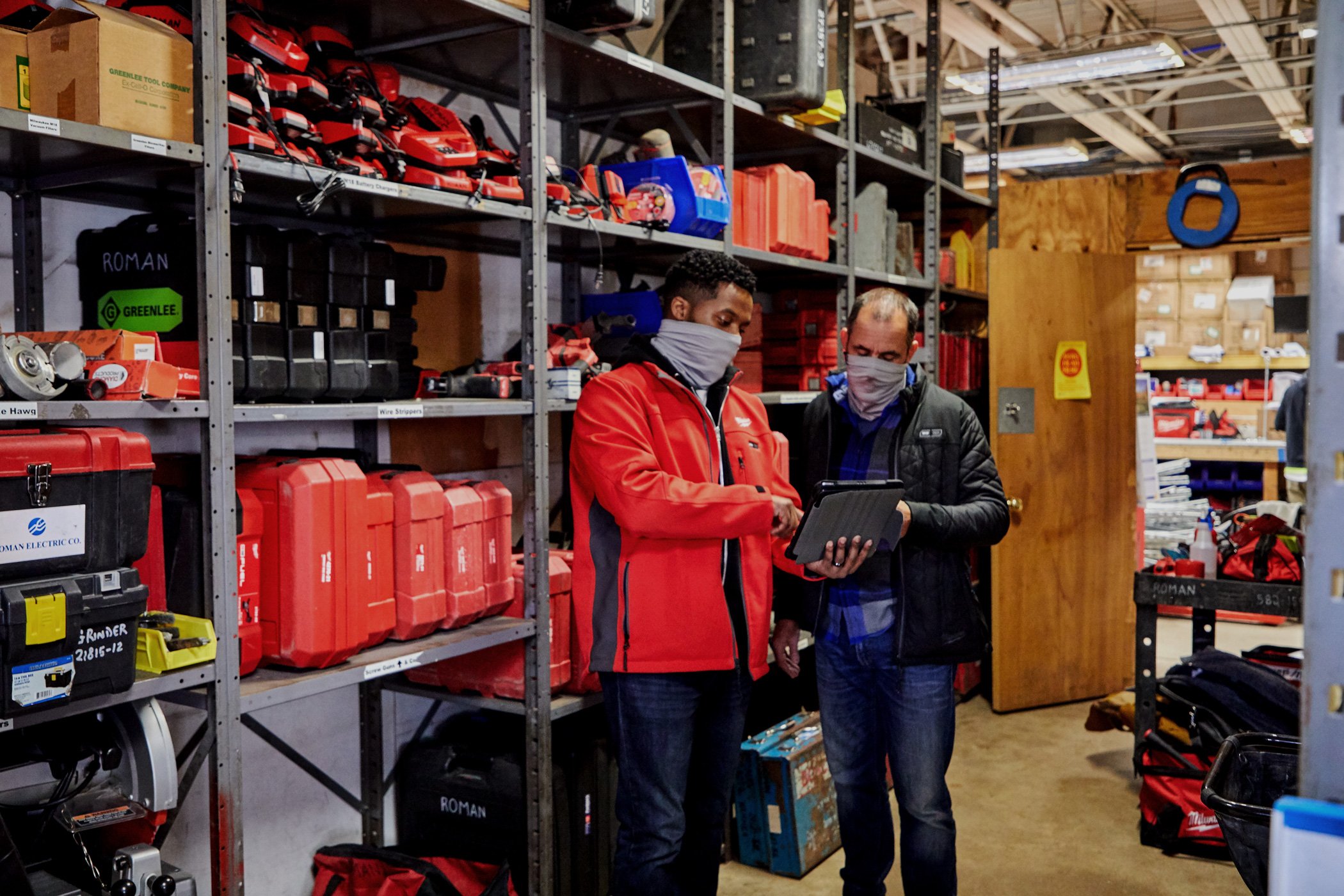 Why is inventory data important to that? Accurate inventory data visualization ensures that what is supposedly on the shelves of your crib and what actually is there are not at odds with each other.
Inventory Data: Examples
of Real-World Problems
Real-world examples abound where poor inventory data management went off the rails (or could have without proper intervention).
Having a standardization process that is documented and followed, but agile enough to grow with you, is critical. For example, as we saw our One-Key knowledge base quickly growing at an unsustainable rate, we created a new process that consolidated documentation across all three One-Key platforms (web, mobile – Android, and mobile – iOS), which makes feature-based documentation easier to find (all platforms are housed in one place!) and more navigable.
Data Inventory Process
:
What Information Do You Need for Data Inventory
?
So, now we've established why it's important to have a data inventory process in place. Now, what information do you need for a data inventory?
"Understanding what important identifiers or fields exist is important," Marchok notes. "Are you managing something off of a serial number provided by a manufacturer? Are you putting your own tool IDs in place?" These data inputs, he explains, are important to identify.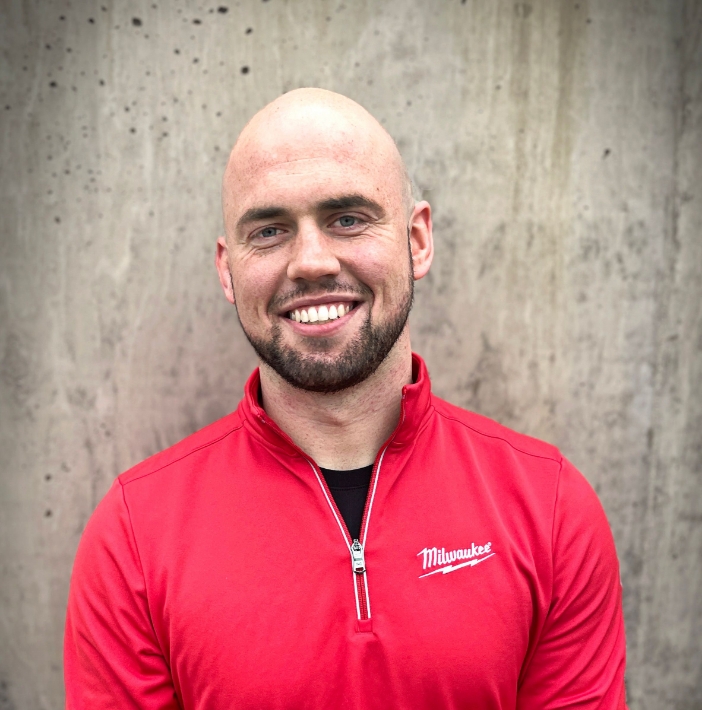 "It's not realistic to think that every piece of information about a tool is important, but finding the information that is relevant to what you need in your organization is critical."
Josh Marchok, Sr Product Manager·Milwaukee Tool
"The companies that stay organized tend to do a couple of things," he says. "They take a beat to identify which pieces of information are most relevant, and make an effort to maintain consistent data-entry conventions for those key pieces of information."
"For example, many asset managers prioritize attaching receipts for large purchases to retain purchase date information," he explains. "This helps with proof-of-purchase for warranty, and also helps them make decisions around cycling their inventory like repair/replace decisions for broken assets."
Data Entry

:

Inventory

Best Practices
As Marchok suggested, there are some inventory best practices for improving data entry and reducing the likelihood of data bloat:
Standardization

: Standardization ensures you're keeping your data internally consistent. Ensure, for example, standard descriptions (e.g., "MKE Drill" or "Milwaukee Drill") are consistently practiced. You may, on the other hand, be using

tool numbers

that the team should consistently follow.

Bulk Uploads, Updates, and Adding Inventory from Existing Records

: Human error through manual entry is a common entry-point for bad data, (

1

) so

bulk uploads

via Excel or CSV may be a form of

construction automation

you happily welcome. Making

bulk changes

across your inventory, furthermore, may be the way you automate newer standardization policies within the org. Additionally, when onboarding new team members, instructing on

adding new inventory from existing entries

may be a good way to ensure these standards remain consistent and data deviations don't emerge.

Proper Categorization

: Adding

categories and subcategories

to your inventory can add a layer of specification to how inventory is sorted. Just ensure they're consistently used, and that duplicates or redundant categories don't emerge or become orphaned.
Inventory Strategies

and Best Practices
There are numerous inventory strategies to consider implementing to reduce waste and maximize the efficiency of your operations:
Routine Inventory Checks

: To Marchok's earlier points, finding regular inventory checks and balances (e.g., fleet age) may be among the

metrics

you want to track to ensure you're rotating older inventory appropriately.

Service records

and automated

reminders

ensure you're staying on top of your tools' preventive maintenance and alert you before service is due, that way possible equipment breakdowns can be avoided and the life of your equipment is extended.

Accurate and Reliable Inventory Tracking

: Ensuring you have visibility into reliable inventory tracking can move the project along as scheduled and make sure you don't end up suffering a Target or Nike-like debacle.

Examples of how to deploy accurate and reliable inventory tracking include

:
Demand Forecasting and Planning

: Based on your active jobs, and frequency of request, you can start to

forecast

and use tools like

job costing

to start to tie dollars to inventory and reduce your overhead.

Inventory Audits

to determine what's on hand, what's missing, what needs to be replaced, etc.

Tool Management Reporting

: How is your equipment being used? You can build

tool management reports

to tell this story with inventory/usage data.

Integration and Data Synchronization

:

Data & integrations

between your team's various digital tools can help build a tech stack, reduce opportunities for human error by automating manual entry and reducing duplicate data held in, for example, a project management software and One-Key. Keeping this important project-level data flowing keeps everyone on the same page.
Bottom Line
Duplicate inventory data has the potential for snowballing into a serious problem if left to its own devices, but standardizing your inventory data management and maintaining unwavering consistency from the onset can help ensure these issues don't arise and worsen over time.
References
About the Author
Lucas is Content Marketing and SEO Manager for Milwaukee Tool, where he and his team raise awareness about the company's digital products and educate users on best practices through a variety of content vehicles.
More Content By Lucas Marshall
Subscribe to Our Blog
Sign up to receive ONE-KEY™ news and updates.
Recent Articles
Editorial Note: This article was brought to you courtesy of Rose Morrison, managing editor of ...
September 13, 2023
In the next installment of our employee spotlight series, we introduce Aaron Wenzel, a product...
September 11, 2023
If you're a construction professional searching for a simpler way to efficiently manage your...