Construction Productivity: A $40 Billion Problem. How to Solve It, Measure, & Improve
Thought Leadership
Lucas Marshall
|
Published: November 17, 2023
|
Updated: November 17, 2023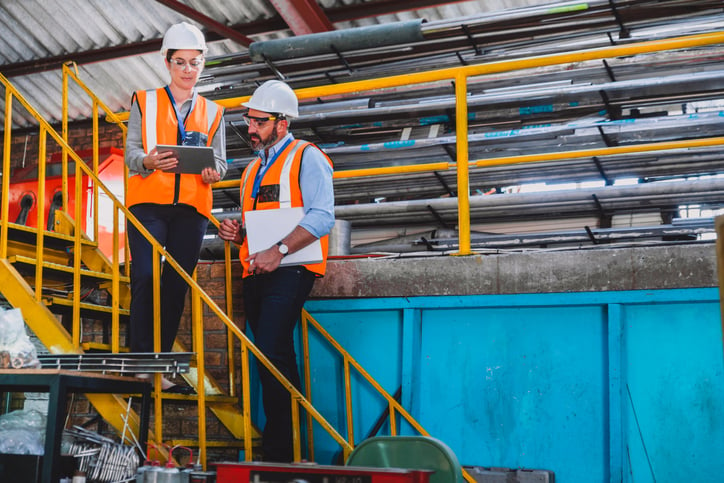 The construction industry has an estimated $40 billion productivity problem, broke Construction Dive from a recent report conducted by FMI Corp. Construction productivity has long been a challenging metric to measure—we've previously discussed the labor gap among in-demand skilled trades, for example, as well as the blurred lines between business owner and craftsperson among modern tradespeople.
With access to talent a growing, industry-wide problem, persistent productivity problems like illustrated in the FMI Corp report are only going to continue—the report illustrates a worsening trend where nearly half (45%) saw declining labor productivity on their jobsites in the last 12-18 months. Respondents, Construction Dive reports, estimate the industry could have saved $25 billion of wasted funds by improving management practices.
Critically, labor is viewed as "the largest, riskiest, yet most controllable variable," meaning labor productivity is a factor that can be improved upon. How? It all begins with building organizational efficiencies across your network of cross-functional teams, which we'll discuss in this article. Building the technical infrastructure that facilitates your project teams to manage work more seamlessly, we'll establish, will help them work better, together, break down silos, and empower them to be more productive, mighty as one group, however small and organizationally constrained the team is.
Further, in this article we'll discuss:
Why Has Construction Productivity Gone Down

? What

McKinsey

& Other Sources Reveal about Our Industry's

Productivity Rates

?

Scholarly research has shown construction productivity being a problem since as early as the 1970s—one such comprehensive study from 1968 and 1978 (1) showing construction productivity declining considerably due to a reduction in skilled labor that remains a current decade problem. From 2006 to 2017, there have been 101 papers published across eight scholarly journals exploring construction productivity issues (2), suggesting what owners are experiencing first hand: Declining construction productivity is an ongoing issue. In fact, one more recent, "systematic review" of scholarly research referenced a graph showing a decline in labor productivity from 1987 to 2021 (6). Similar observations have been made by researchers at the Becker Friedman Institute for Economics at the University of Chicago (a).

According to a 2017 report by McKinsey, construction productivity issues cost the global economy a whopping $1.6 trillion annually: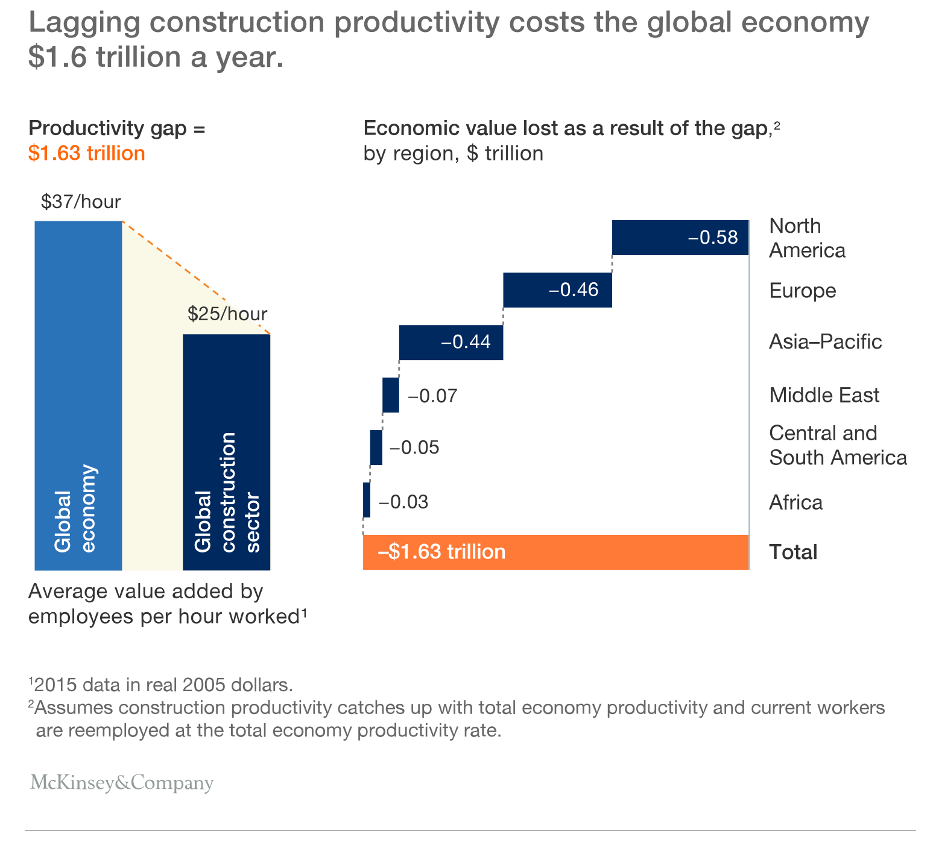 Image Source: McKinsey
What's worse, the McKinsey report indicated that fragmented specialized trades (e.g., mechanical, electrical, and plumbing subcontractors) on smaller projects (e.g., refurbishing single-family housing) experience a 20 to 40% lower productivity rate than large, heavily resourced civil and industrial work and large-scale housing projects—a poor productivity metric that is likely felt harder by small players.
Construction Productivity Factors
One such research study conducted by the National Research Council of Canada listed the following construction productivity factors in its larger study of productivity in construction (3):
Category

Factors

Project conditions

Weather; see also: cold weather construction

Market Conditions

Material Shortages
Lack of experienced design and project management personnel

Design and Procurement

Large number of changes

Construction Management

Ineffective communications
Inadequate planning and scheduling
Lack of sufficient supervisory training

Government Policy

Slow approvals and issue of permits

Education and Training

Lack of management training for supervision, project management
An extensive literature review produced as part of master's degree research (4) specifically examining construction productivity factors listed many additional possibilities – e.g.,
Work overtime experienced in projects leading to decreased morale, reduced supervision effectiveness, poor workmanship, increased accidents, etc.
Schedule compression due to delays, when linked to work overtime, "often result[ing] in major productivity losses due to shortages of material tools or equipment to support the extra labor, [and] resulting […in] planning and coordinating [difficulty of] the task […], and unavailability of experienced labors."
Mismanaging construction sites relative to the complexity of work performed can lead to decreases in productivity due to work not being planned to accommodate it, clashing onsite as sequential completion of certain tasks (e.g., carpentry framework, rough-in plumbing) is stalled, workers getting in each other's way, etc.
Safety issues resulting in accident or death leading to hospitalization and work stalling, whereas small accidents from nails and steel wires can stop work; "Even insufficient lighting shows decreased productivity because sufficient lighting is required to work efficiently and because insufficient lighting has negative effects."
Managerial factors including inefficient and indifferent management leading to workers' job performance and willingness to work suffering.
Manpower (e.g., access to skilled talent) problems.
Materials and tools (i.e., "required materials, tools, or construction equipment [...] are not available at the correct location and time")
Project management factors like improper planning, scheduling, etc.
Natural and external factors (e.g., inclement weather, environmental factors)
Political factors such as government taxation policies influencing the expansion of plants.
The study provides the following "Possible Factors Affecting Labor Productivity (in Alphabetical Order)" in building projects:
Accidents
Construction method
Drawings and specifications alternated during execution, Government regulation
High quality of required work
Increasing number of laborers
Inefficiency of equipment
Inspection delay
Insufficient transportation means
Insufficient lighting
Labor absenteeism
Labor disloyalty
Lack of competition
Lack of financial motivation system
Lack of labor experience
Lack of periodic meeting with labor
Labor personnel problems
Lack of place for eating and relaxation
Lack of training sessions
Low quality of raw materials
Material shortage
Misunderstanding among laborers
Misunderstanding between laborers and superintendents
Misuse of time schedule
Payment delays
Supervisors' absenteeism
Tool and equipment shortages (e.g., stockout)
Type of activities in the project
Unsuitability of materials storage location
Violation of safety precautions
Weather change
Working at high places
Working overtime
How to Improve Productivity in the Construction Industry

: 6

Ideas

Now that we've covered the above-mentioned construction productivity factors leading to productivity issues onsite, let's discuss how to improve construction productivity with the following 6 Construction Productivity Ideas:
Lean and Industrialized Construction
In its staggering report of the construction industry facing a $40 billion productivity problem, Construction Dive (via FMI Corp.) recommends improving efficiency by starting at preconstruction through lean construction.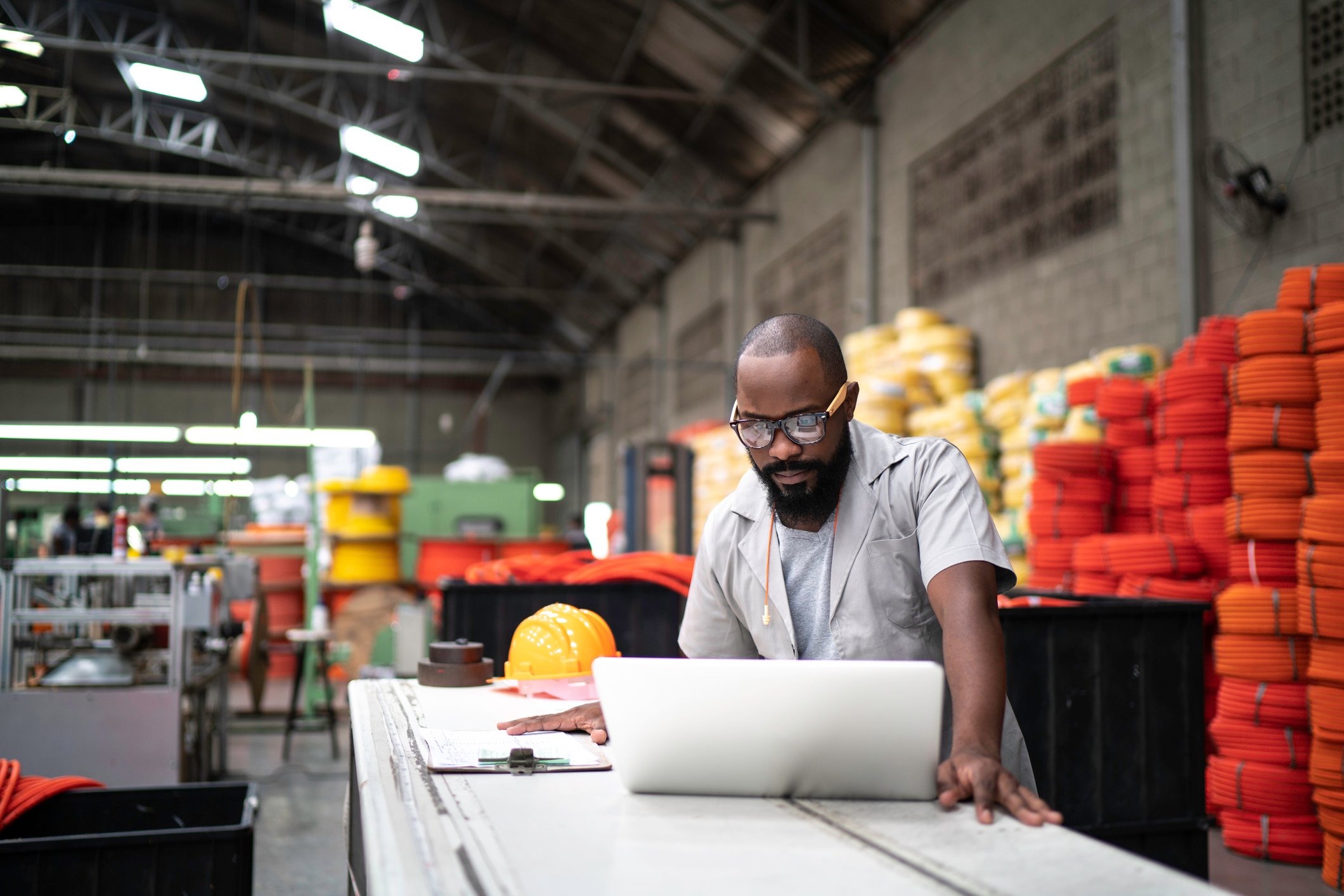 "[I]ntense planning, reliable budgeting and documentation and buy-in from all stakeholders," they say, are required in construction to solve productivity problems ahead of time. However, through adopting lean management, there's light at the end of the tunnel, delivering a solution where business owners can more realistically assess "how they work together," collaborating and connecting early in this preconstruction process to drive better outcomes further downstream in the process.
Lean construction, when implemented properly, can help improve scheduling; trust among customers (a mission-critical metric) and partners alike; and flow on the jobsite. The CEO of Turner Construction told Construction Dive that using lean construction can help create "flow," "'working efficiently from one area to another to allow more work [to be] done at once.'" Consider how Matty Matheson worked alongside Canadian architect Omar Gandhi to maximize constrained space in his new venture Prime Seafood Palace for optimized flow and maniacally precise and purposeful aesthetics. Lean construction removes waste to maximize customer value—whether the perceived customer value is achieved through immersive LiDAR demonstrations of works-in-progress or driving production efficiency through IoT and rich real-time data and predictive analytics through digital twins. Talking to customers to understand their needs is of critical importance to improving the customer experience in your construction projects over time and maximizing productivity around customer outcomes.
Resources for Implementing Lean
For construction business owners looking toward partnering with a lean construction supplier, the Lean Construction Institute maintains a Member Directory as well as the ability for businesses to join their directory and get Certified.
They also offer Partner Programs through The Associated General Contractors of America (AGC), offering lean education to companies; as well, they offer lean education to project managers through programs developed in partnership with The Project Management Institute; and more.
On top of lean, taking larger organizational swings to implement an industrialized construction implementation can mechanize construction operations and maximize efficiency, customer satisfaction, and business outcomes. Through IC, companies effectively productize building deliverables. Construction enterprises, in effect, become iconic brands (and the structures they provide to customers, as beloved and recognizable as the iPhone, the jumping Anglepoise lamp ahead of Pixar productions, or the glass Coca Cola bottle).
Digitization and How to Measure Labor Productivity in Real-Time
A seminal McKinsey article pegged construction as one of the least digitized industries in 2016. As I've taken a more recent industry temperature check, opportunities for digitization are accelerating.
But just as big data generation leads to a lot of data overload, it's important to digitize platforms in a unified, useful way:
Software

Interoperability

Construction software interoperability ensures platforms communicate efficiently, data shared between platforms is done so in a meaningful (and secure) manner, and teams are empowered to work cross-functionally assured that those who need important project information are able to get it without adding more complexity.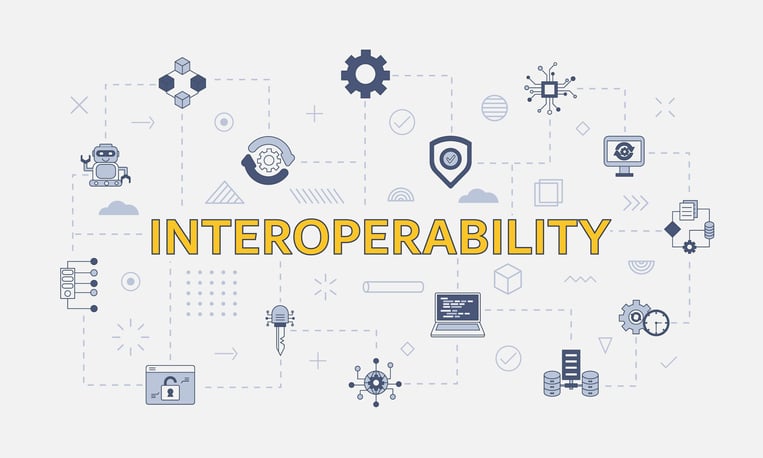 In other words, when thinking about digitization, throwing technology at a problem is not necessarily a long-term solution. Such an approach can create more technical debt as teams navigate disparate data sources.
One scholarly study projecting future trends for construction labor productivity (5) suggests "data availability" and the need for "real-time and transparent […] monitoring measurements" as critical to driving improved construction outcomes.
Software integration is one way to help shore up these various data sources to provide not only easy access to project information in the cloud, but also ensuring this information is shared across a complicated construction network seamlessly. That way, you're not looking at an overwhelming data ocean, but rather, information is delivered through workable channels where meaningful insights can be made:
Inventory feeds into project management platforms to assure project managers see equipment-related geofence alerts, and they can collaborate with tool crib managers to ensure tool and equipment are rerouted and delivered to the job on time so work can proceed.
BIM and asset management platforms synchronize so that digital torque wrench data is shared in BIM 360 providing proof-of-install reporting.
Smart Inventory and IoT
With the advent of IoT, Milwaukee® led the industry in driving not only application-specific solutions, but also smart technology that drives better outcomes for business owners and professional tradespeople: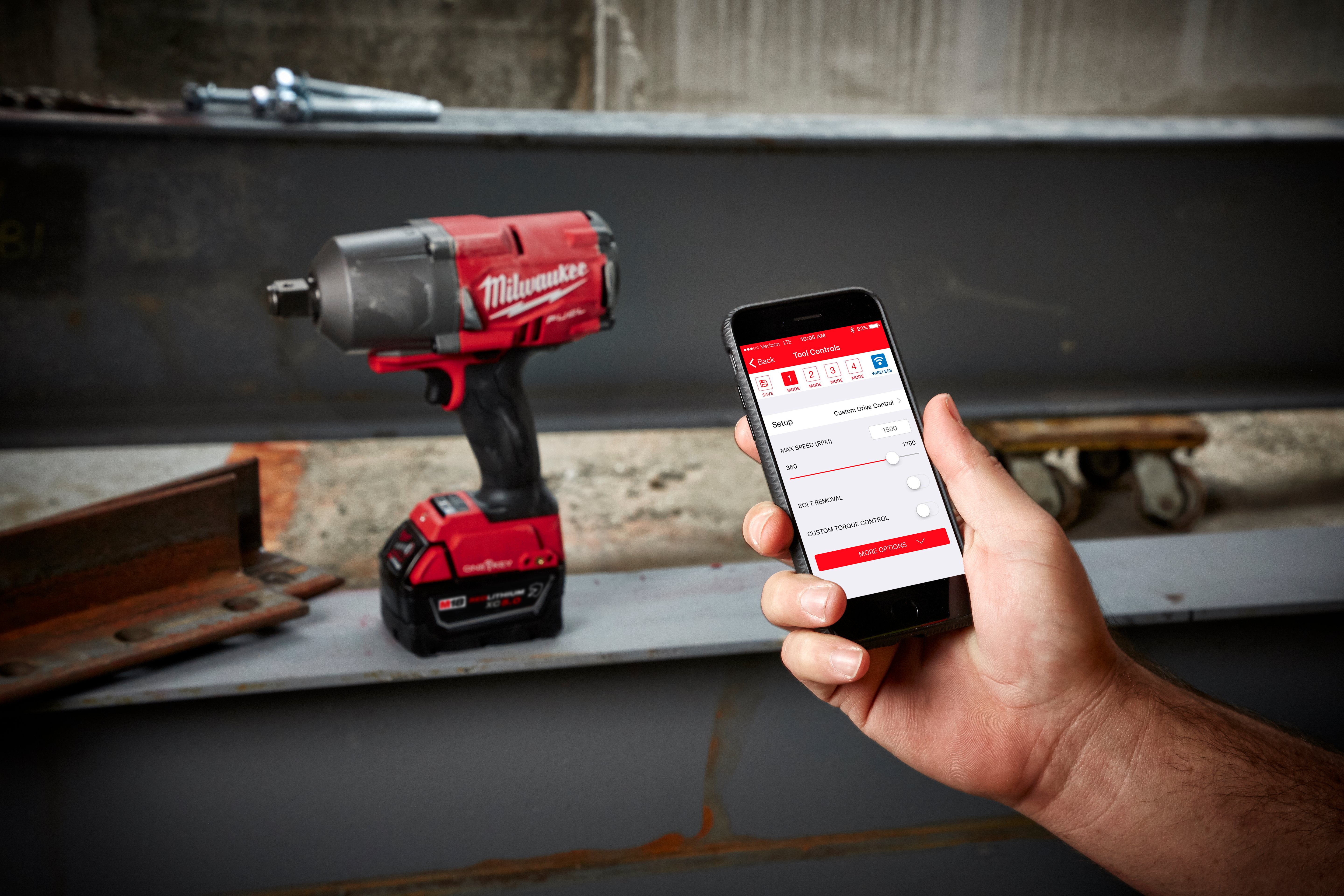 Smart Tools
Smart power tool applications abound to make tradespeople on the job more productive and safer, as well as inventory managers empowered:
Customizable tool controls help save time as well as deliver application-specific repeatability to drive precision and quality assurance in manufacturer-specified fastening situations
Geofencing offer trackable assets and tool lockout in the event of tool theft to drive better tool management, logistics, and recovery
The ability to roll utilization data pulled directly from smart tools into a number of reporting opportunities for both customer quality assurance and better inventory management
What's more, machine learning onboard smart tools help keep operators onsite safer by preventing dangerous kickback events that put both operator and costly materials at risk for damage
System-Wide Compatibility
A final takeaway with Milwaukee solutions in the smart tool category is the company drives the same expansive breadth of line across every segment, assuring tradespeople and inventory managers can tool up jobs smarter with a wealth of data to drive greater project outcomes and unmatched productivity improvements—we've observed end users finding great value tracking their assets, staying organized, and being even more productive equipped with ONE-KEY™ compatible smart tools used in concert with PACKOUT™ modular storage.
Bonus resources to get started:
BIM
Building information modeling is a critical technology that has proven useful in identifying potential design risk before costly rework is needed, reducing construction overruns.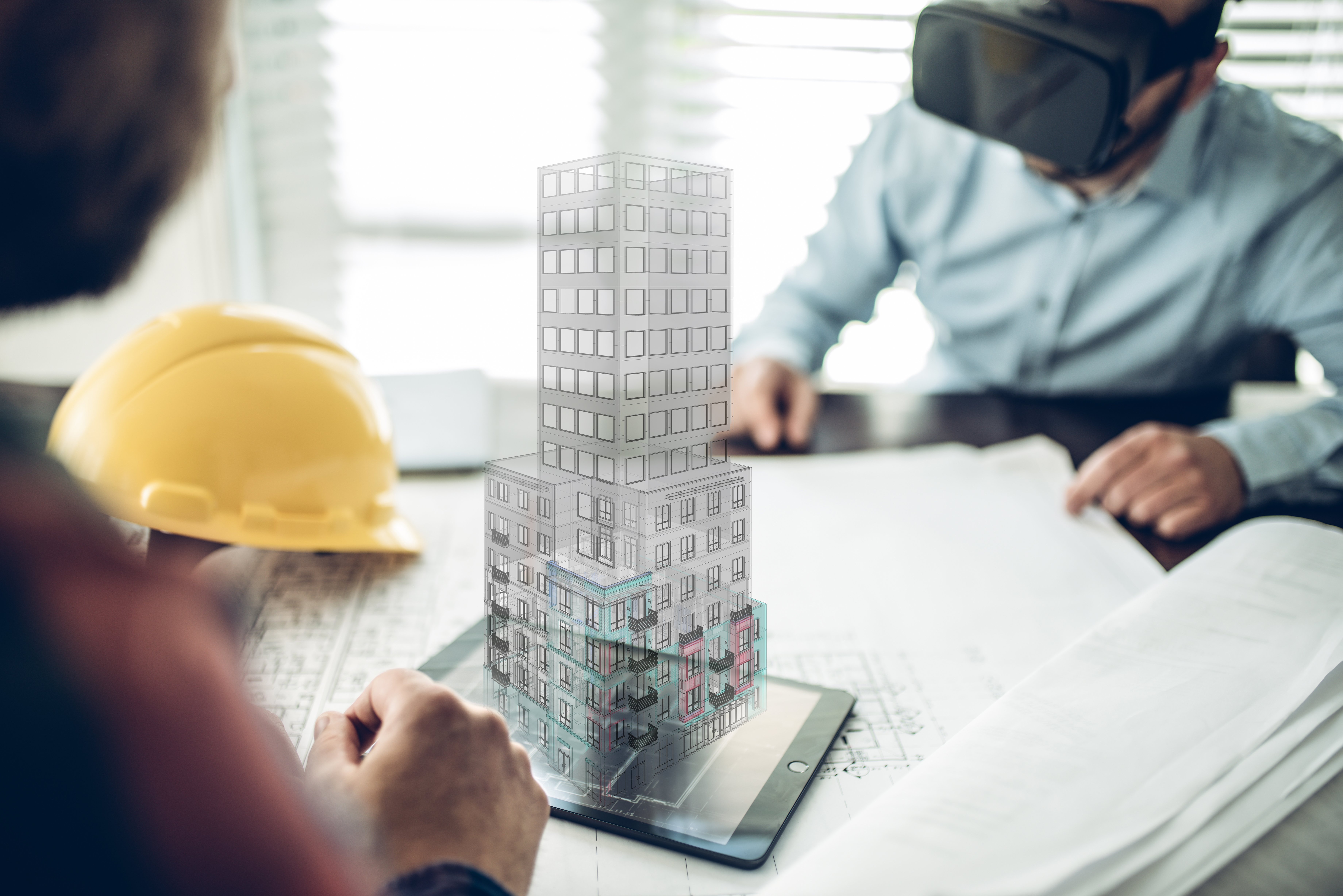 BIM specialists can help onboard and manage an in-house BIM program. However, there are also a number of BIM-focused firms that can serve as a company partner, driving greater productivity outcomes.
For example, I recently interviewed Mark Oden, the CEO of BIM Designs, Inc., a union-signatory US-based construction services provider offering BIM services that has assisted projects across a wide range of industries, small and large.
Advanced Construction Technology
Advanced construction technology presents opportunities to address labor concerns, safety issues, and deliver greater productivity on jobsites.
A construction technologist can help implementing a wide range of construction technologies to increase construction productivity, including:
Construction Robots
Construction robots can help facilitate onsite work, helping drive automation in construction projects including streamlining monotonous, procedural tasks as well as those tasks that present undue safety hazards to installers onsite.
Construction Drones
Construction drones can be used in concert with GIS to survey land ahead of breaking ground. They can also be used to provide real-time, overhead site inspections, safety checks, and more.
Additive Manufacturing (3D Printing)
3D printing in construction provide several advantages, including increasing speed-of-delivery (see also: lean construction) and design freedom where traditional methods may prove time-consuming and complicated. They likewise provide the ability to create intricate designs that would otherwise prove difficult to create by hand and, when coupled with generative design, can maximize design intricacy as well as speed-of-delivery.
Wearable Tech
Construction wearables like exoskeletons bridge the gap between robot and human interaction to help installers onsite deliver work faster with greater quality assurance while also protecting themselves from musculoskeletal hazards.
Employ a Safety Manager
As discussed among the factors leading to construction productivity issues, safety concerns present a deadly risk that can not only stall productivity, but also introduce possible business liability.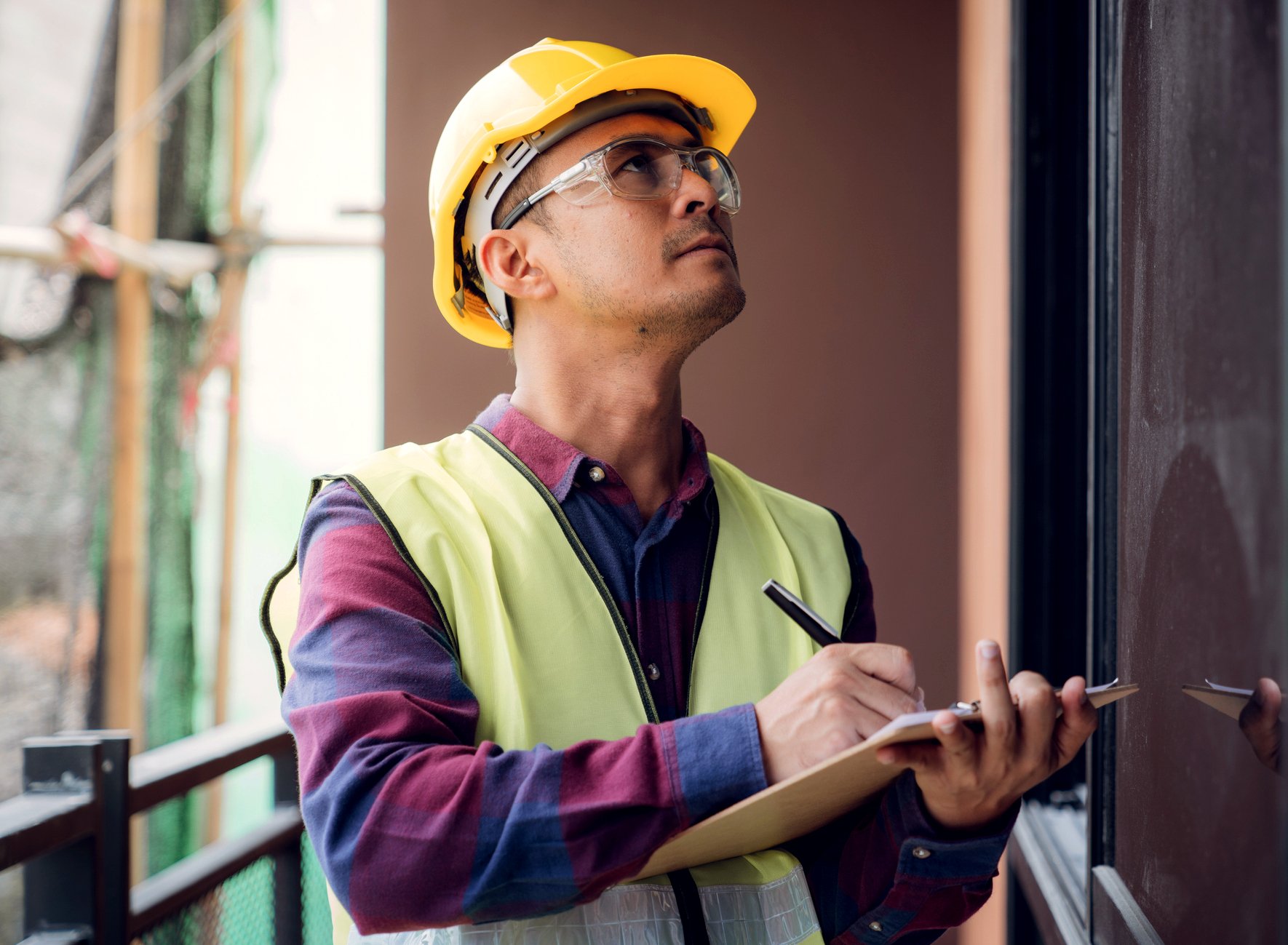 A safety manager can help create safety programs (including choosing appropriate and monitoring important construction safety KPIs) to ensure better onsite safety outcomes.
Final Word
Construction productivity is an industry-wide, decades'-long problem now representing $40 billion dollars, according to FMI Corp. That said, with the advent of construction technology, the tradespeople of tomorrow, if fewer, can help deliver better productivity outcomes. Partnering with trade schools, community colleges, and high schools to improve the reach of trade education and trade apprenticeships and construction company internships, meanwhile, is an industry imperative to ensure the tech-focused youth of tomorrow sees the opportunity of putting their mark on the built world.
References
Alan, S. (1985, 11). Why construction industry productivity is declining. The Review of Economics and Statistics 67(4), 661-669.
Dixit, S., Mandal, S, Thanikal, J, and Saurabh, K. (2019, 09). Evolution of studies in construction productivity: A systematic literature review (2006–2017). Ain Shams Engineering Journal 10(3), 555-564. https://doi.org/10.1016/j.asej.2018.10.010
Dozzi, S. and AbouRizk, S. (1993). Productivity in Construction (Report NRCC-37001). Institute for Research in Construction National Research Council. https://web.mit.edu/parmstr/Public/NRCan/nrcc37001.pdf
Gundecha, M. (2012, 09). Study of factors affecting labor productivity at a building construction project in the USA: Web survey [Master's thesis, North Dakota State University]. Department of Agriculture and Applied Science, Construction Management and Engineering. https://library.ndsu.edu/ir/bitstream/handle/10365/22772/Gundecha_Mahesh.pdf?sequence=1
Lee, T., Ahmad, F, and Sarijari, M. (2023, 06). Current status and future research trends of construction labor productivity monitoring: A bibliometric review. Buildings 13(6), 1479, https://doi.org/10.3390/buildings13061479
Rathnayake, A. and Middleton, C. (2023, 04). Systematic review of the literature on construction productivity. Journal of Construction Engineering and Management 149(6), http://dx.doi.org/10.1061/JCEMD4.COENG-13045


—

a. Goolsbee, A. and Syverson, C. (2023, 01). The strange and awful path of productivity in the US construction sector [Research brief, The University of Chicago]. https://bfi.uchicago.edu/insight/research-summary/the-strange-and-awful-path-of-productivity-in-the-us-construction-sector/
About the Author
Lucas is Content Marketing and SEO Manager for Milwaukee Tool, where he and his team raise awareness about the company's digital products and educate users on best practices through a variety of content vehicles.
More Content By Lucas Marshall
Subscribe to Our Blog
Sign up to receive ONE-KEY™ news and updates.
Recent Articles
2023 has been a year of tremendous change and accomplishment for the One-Key team.
November 27, 2023
Editorial Note: This article was brought to you courtesy of Rose Morrison, managing editor of ...