Everything You Need To Know About Construction Internships
Thought Leadership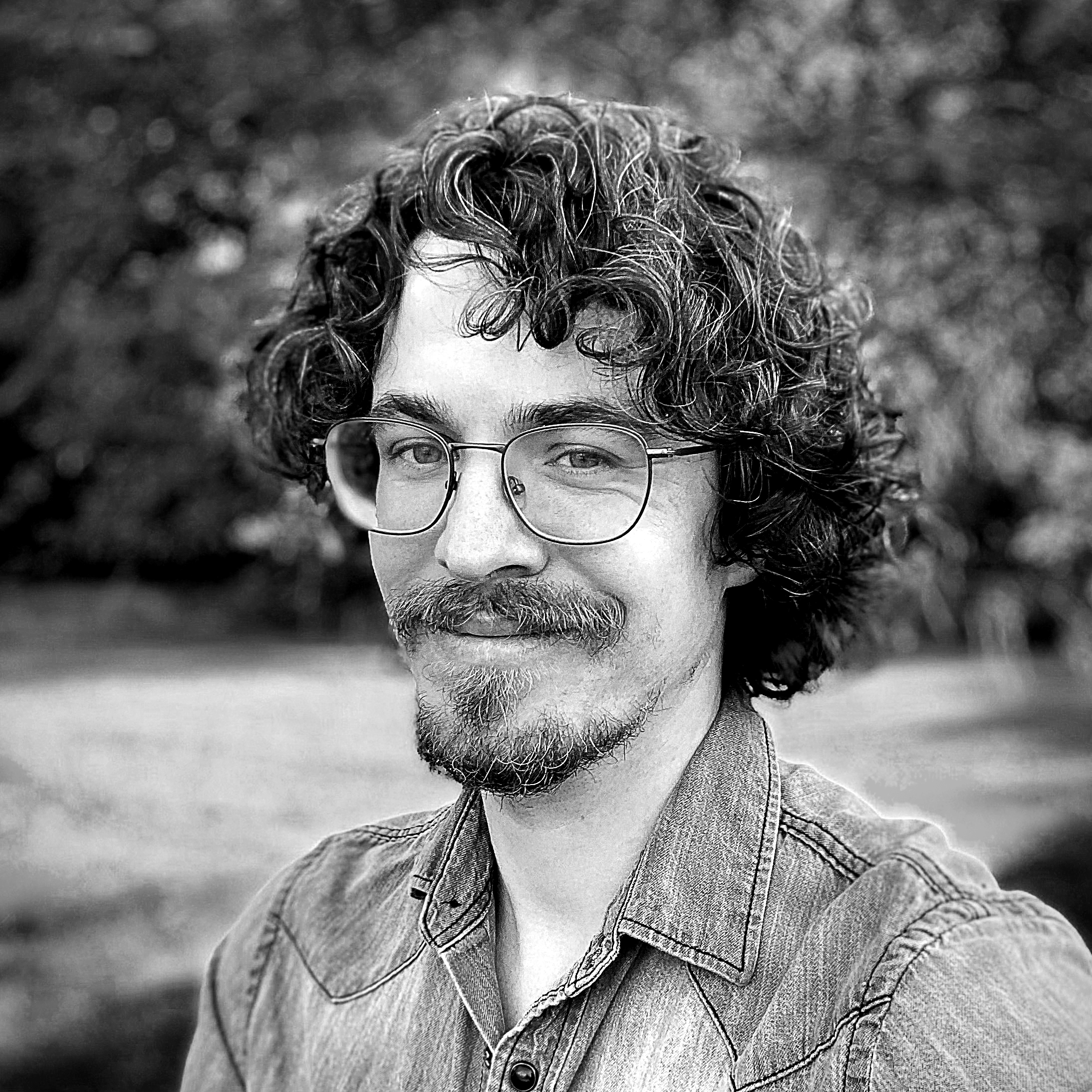 Mike Anderson
|
Published: March 17, 2023
|
Updated: March 22, 2023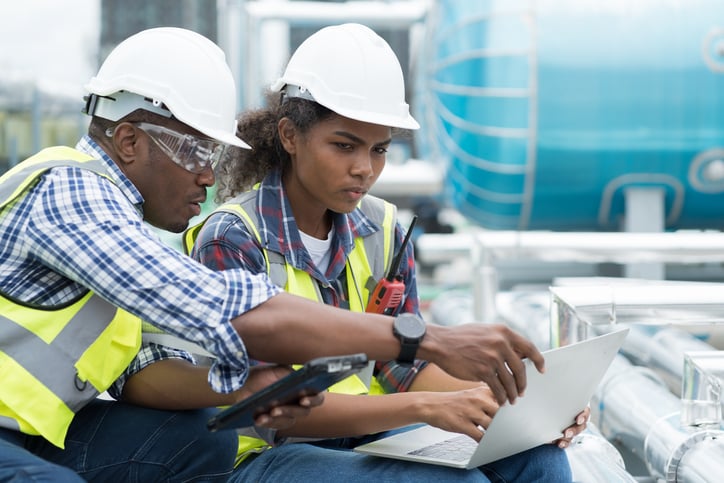 Construction internships can serve as an accessible on-ramp into an industry long plagued by a critical shortage of skilled labor.
But what exactly is an internship in the context of construction? How might internships help solve the industry's skilled labor crisis? How does an internship differ from an apprenticeship? What are the benefits, where can you find one, and what are some strategies for navigating this inherently fraught—and still all too often, unpaid—form of pre-employment labor?
Jump Ahead:
What is a Construction Internship?
Internships are short-term positions in a workplace that can lead to future long-term employment. Internships typically last a few months at most and are often explicitly arranged to provide a cheaper source of labor for employers in exchange for professional training experience.
The National Association of Colleges and Employers (NACE) gives the following definition:
"An internship is a form of experiential learning that integrates knowledge and theory learned in the classroom with practical application and skills development in a professional setting. Internships give students the opportunity to gain valuable applied experience and make connections in professional fields they are considering for career paths; and give employers the opportunity to guide and evaluate talent."
How internships can help solve the construction labor shortage
Construction has a serious skilled labor problem. Last year, the industry averaged a shortfall of more than 390,000 vacant jobs per month, the highest level of openings on record, according to the Associated Builders and Contractors. The problem is only getting worse, with ABC estimating that the industry will need to attract a whopping 546,00 workers in addition to the normal rate of hiring in 2023.
At the same time, the construction industry's workforce in the US is receiving a boost from two major pieces of recent federal legislation: The $550 billion Bipartisan Infrastructure Law of 2021 and a $369 billion investment in climate solutions from the Inflation Reduction Act (IRA) of 2022. These laws are expected to create millions of new jobs in the construction and manufacturing sectors.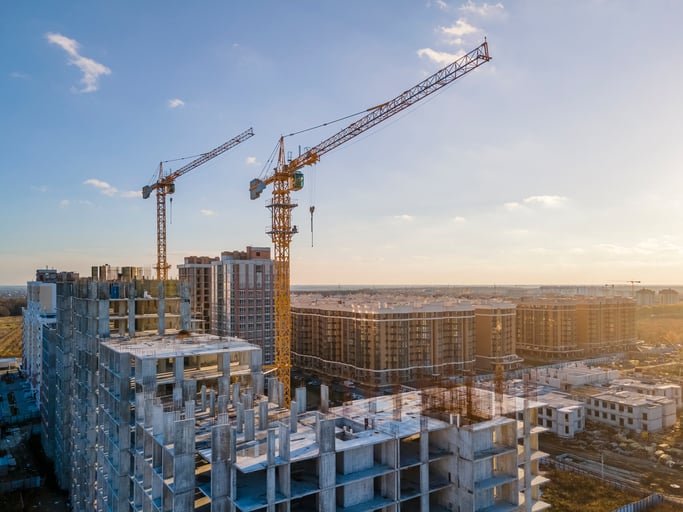 Yet in a twist of irony, the expansion may only exacerbate the industry's workforce problems. According to a recent story in Reuters, companies are nervous that they won't be able to fill the openings, expressing concerns that there simply aren't enough skilled workers available. As a result, a host of exciting new programs and funding in the IRA aimed at addressing climate change may be slowed or even wither on the vine. In this light, it's no exaggeration to say that construction's widening workforce gap could have dire consequences for the planet.
With all this in mind, internships—with their low-barrier of entry, short-term commitment, and real-world work experience opportunities—could be a crucial tool for attracting skilled workers to construction.
That is, if they're administered fairly…
Do construction interns get paid?
This brings us to the elephant in the room: Do interns get paid?
The short answer is that it depends entirely on the organization administering the internship.
The term "intern" certainly evokes the stereotype of an unpaid, overworked college student tasked with carting lattes between the offices of colleagues and supervisors. Unfortunately, this stereotype exists for a reason: not all internships are created equal. There are no rules or laws requiring companies to pay their interns, and indeed, not all employers have historically felt it necessary to provide their interns a wage. Things have gotten better, but a recent survey of 267 employers by NACE revealed that 40% of interns remain unpaid to this day.
On the bright side, the earnings of interns who do receive a paycheck are on the rise. According to the NACE survey, the average hourly wage of paid interns in the summer of 2020 increased by $1.22 from the previous year to $20.76.
The difference between internships and apprenticeships
When entering a new career, the best thing you can do right away is get educated. Like a vocational or technical school, internships fall within a spectrum of pre-employment education and training programs, apprenticeships being another perhaps more familiar example in the context of construction.
So what are the differences between internships and apprenticeships? What are the pros and cons of each?
Let's take a look.
Duration

: Internships are generally shorter than apprenticeships. An apprenticeship can last anywhere between one to three years, while an internship is typically only for a few months.

Structure

: Internships are less structured than apprenticeships. In an apprenticeship, individuals are taken through a programmatic training curriculum that builds and expands upon a specialized knowledge base and skillset. In an internship, the structure is usually more loosely defined, with skills and knowledge imparted via osmosis or general exposure to a vocation.

Pay

: Things are improving in this area, but it's not a guarantee that an intern will receive a wage. Apprenticeships, on the other hand, almost always come with a paycheck. Some of the

highest paying apprenticeships

include electrician apprentices, who can earn annual salaries upwards of $40,000 and ironworker apprentices at more than $50,000.

Credentials

: Internships don't confer any official certifications or other credentials, whereas an apprenticeship does.

Employment

: Internships are helpful for building work experience that can lead to job opportunities down the road, but they don't necessarily lead to continued employment directly upon completion. By way of comparison, an apprenticeship virtually guarantees employment, either at the company that administered the apprenticeship or another business in the same field.
With all this in mind, internships might seem undesirable in comparison to an apprenticeship. And to be sure, apprenticeships are indeed an excellent way to launch a career in construction…but they aren't ideal for every situation.
For one thing, apprenticeships aren't as immediately accessible as an internship, as they are far more competitive, involve a higher level of training, and take more time to complete. In that vein, apprenticeships are significantly more intensive than internships, which may not mesh with where everyone is at in their current career journey. If, for instance, you're still trying to figure out which occupation to pursue, an internship or two can open doors and expose you to multiple industries and career fields without a massive commitment of time and energy to learning the ropes of a single occupation.
In short, apprenticeships and internships both have their advantages and disadvantages. Deciding which route is best for you depends a great deal on your current career priorities.
Job description of a construction intern
As with any profession, the responsibilities of a construction intern will vary from sector to sector and job to job. A construction intern may be assigned to a specific project with a finite beginning, middle, and end, or may instead perform a variety of more open-ended duties, filling in gaps in workflows as needed.
In general, construction interns can expect to spend a lot of time observing or "job shadowing" colleagues in the workplace, be it in the steps of a construction manager on the job site or beside the drafting table of an architect back at the design studio. As part of their overall education about workplace operations, a construction intern may also be expected to attend staff and departmental meetings.
For a clearer idea of what a specific construction internship entails, check the "job description" or "duties and responsibilities" portion of the application. If no description is provided, feel free to contact the organization and ask.
What are the benefits of a construction internship?
Internships are an alternative form of labor exchange that benefit both employers and prospective workers in different ways. Overall, workers can build up their resumes while employers get the advantage of an extra pair of hands on deck.
Benefits of construction internships for employers
Lower cost of labor: Even when interns are paid (which they should be), their short-term employment make them less expensive options for accomplishing targeted tasks.
Attract future employees to fill labor gaps: Internships are a chance for employers to differentiate their workplace cultures from competitors.
A chance to "test drive" talent: Internships offer a glimpse at how potential workers actually perform in a way that can't be provided by resumes or job interviews.
Boost to team productivity: Interns bolster teams, adding capacity and picking up the slack.
Relief for full-time team members that are overworked: Interns can reduce the burden on your regular workforce, giving overworked team members a chance to breathe.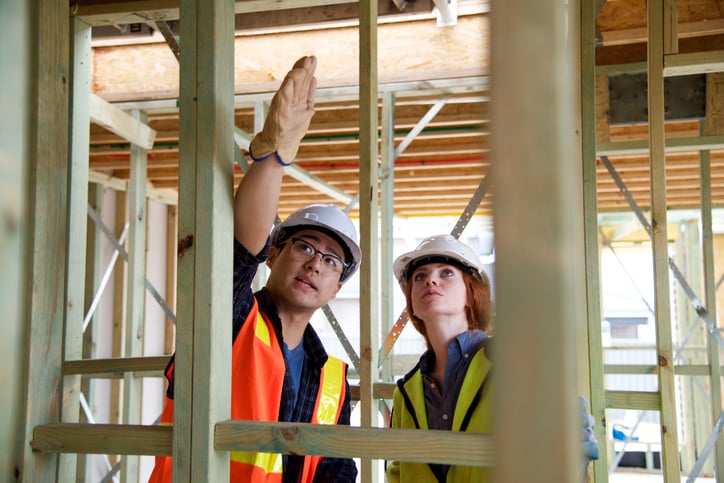 Benefits of construction internships for workers
Low barrier-of-entry: Internships don't require prior work experience, making for easier entry into a career field.
Hands-on work experience: Interns gain access to real-world professional experience and expertise.
Build confidence: By learning hands-on skills on the job, interns can build confidence in their abilities to perform jobs and tasks that might otherwise seem daunting.
Access to mentorships: Working with skilled mentors on the job can be put an intern's education on the fast lane.
A chance to peek under the hood of a career field:

Intern can learn what a job actually is like in practice, helping them decide if a particular career is the right fit.

A leg up against other candidates during job applications: The skills and experience that interns learn can differentiate them from their peers when it comes time to apply for jobs.
Network and secure solid references with potential employers and colleagues:

The professional relationships built during internships can be instrumental in securing future employment.
How to get a construction internship
Most major construction firms are actively looking for interns. You can also find an abundance of places to apply on the usual job search platforms, including LinkedIn, Indeed, and ZipRecruiter.
For a source that's tailored to finding internships, check out Chegg Internships: As of this writing Chegg has more than 5,000 listings for construction internships in multiple professions across the US, both remote and in-person.
If you're a college student, your school likely has a career center staffed with advisors who can help you find and apply for internship opportunities.
Tips for construction interns and employers
Internships are a delicate arrangement. If handled poorly, the experience can turn sour for both the employer and the intern. Then again, if handled with care, an internship can be a mutually beneficial and enlightening experience for everyone involved.
Here are a few tips for how both parties can get the most out of a construction internship.
For employers
Pay your interns

: The best thing you can do to make sure everyone walks away from an internship happy is to pay your interns. Work experience is nice but it doesn't put food on the table. If you're serious about wanting to attract talent to your field and the construction industry as a whole, set a positive tone by paying your interns a decent wage.

Be nice

: Don't play out the tired dynamic of derision and workplace abuse that plays out all too often in popular media depictions of the employer/intern relationship. Interns are people and they deserve your respect. Period.

Pay attention

: Interns can sometimes fade into the background if no one is giving them proper direction or attention. This is a missed opportunity for both parties. To avoid this outcome, be mindful of how best to utilize the skills that your interns bring to the table. Furthermore, think about how best to build on those skills by opening up interns to fruitful mentorships and training opportunities.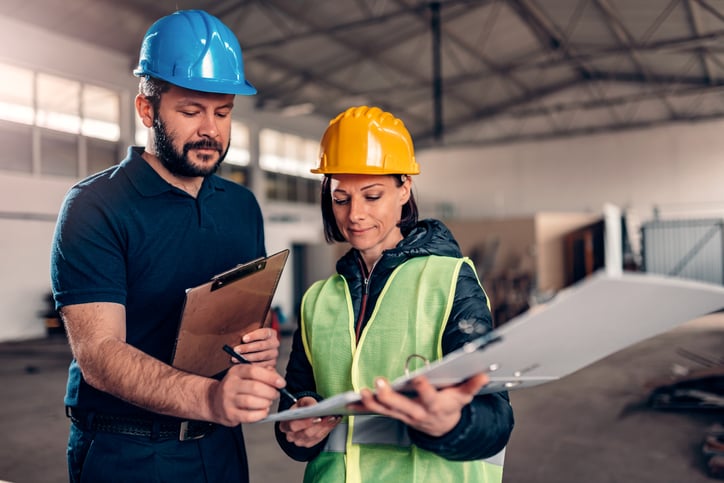 For prospective interns
:
Bring your A game

: First impressions are essential to building a career, and every day working as an intern is an opportunity to impress what may be a future employer. Showcase your skills and work ethic. Make yourself an essential part of the team and you may very well find yourself with a job, or at least a solid reference to showcase in future job interviews.

Be curious:

Where apprenticeships offer a structured training curriculum, an internship is a great opportunity to learn

in a more self-guided fashion.

How deep that learning experience goes depends on your curiosity. Don't be afraid to ask questions or dig deeper into the subjects and processes that interest you most.

Be proactive:

If you find yourself being underutilized, take the initiative. Maybe the internship isn't taking advantage of your skills or shaping up the way you wanted it to. If so, don't give up,

speak

up. Take some time to reflect on what exactly you'd like to get from the experience. Then draw up an action plan to pitch to your employer, with the goal of highlighting a vision of how both your needs can best be met.
Bottom Line
Apprenticeships are the traditional route into a construction career, but they aren't the best for every situation. With greater flexibility and a lower-barrier of entry, well-built construction internship programs may be a better fit for some. They also might be a powerful tool in the race to fill the construction industry's skilled labor gap. Paid construction internships in particular can serve as a strong enticement into the field for individuals at the outsets of their career journeys. If both parties enter into it with thought and care, an internship can be an ideal arrangement that benefits everyone.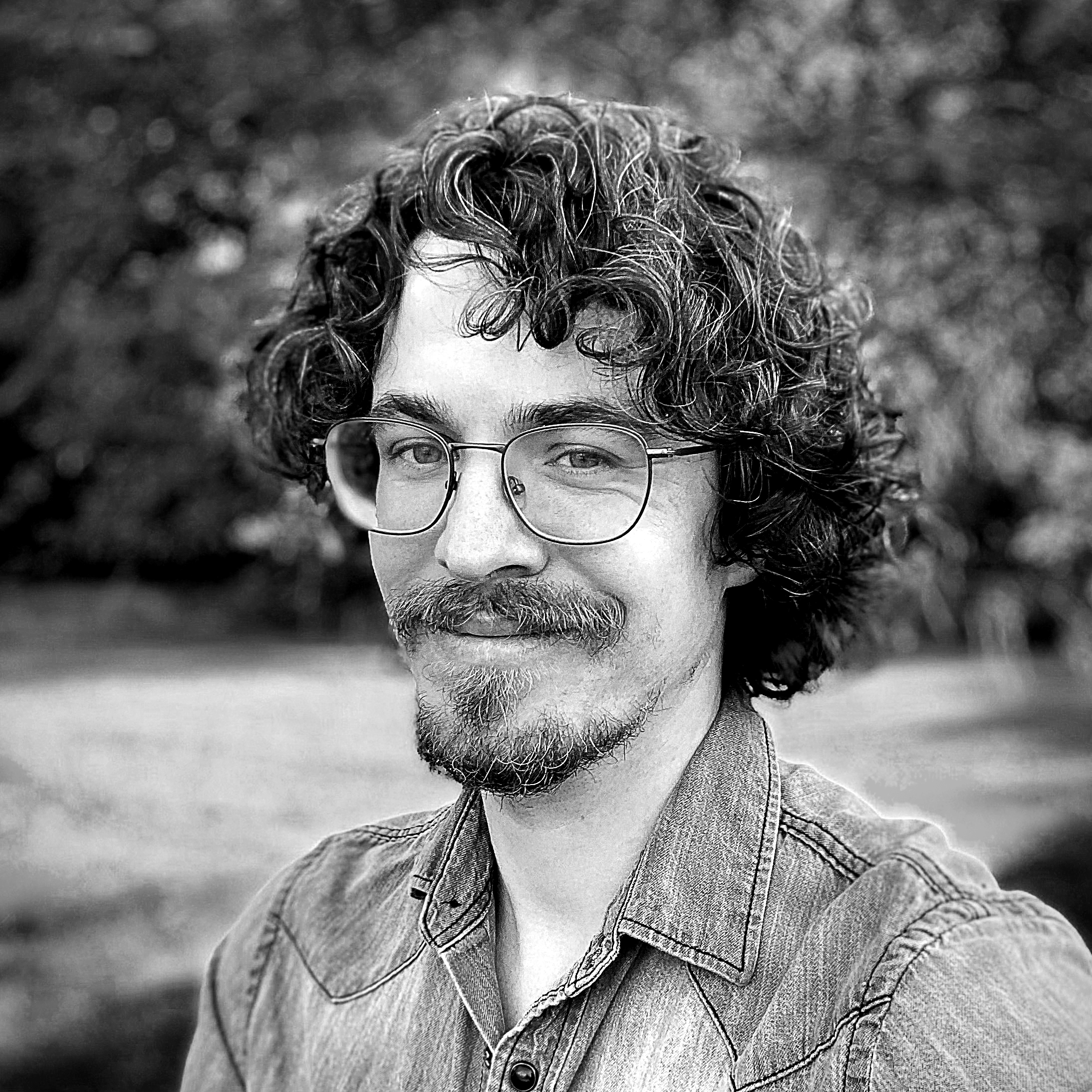 About the Author
Before joining the One-Key team as a Content Marketer, Mike Anderson served as a freelance writer and journalist for many years. His work has appeared in the New York Times and garnered investigative reporting awards from the Associated Press. He lives in Iowa City, IA with his wife Sarah and their three cats—Remy, Finn, and Scaredy Pete—whom they love very much.
More Content By Mike Anderson
Subscribe to Our Blog
Sign up to receive ONE-KEY™ news and updates.
Recent Articles
Editorial Note: This article was brought to you courtesy of Rose Morrison, managing editor of ...
September 13, 2023
In the next installment of our employee spotlight series, we introduce Aaron Wenzel, a product...
September 11, 2023
If you're a construction professional searching for a simpler way to efficiently manage your...