From Cisco to BIM Designs, Inc. CEO: Mark Oden on Tech & Biz Dev
Thought Leadership
Lucas Marshall
|
Published: October 18, 2023
|
Updated: October 18, 2023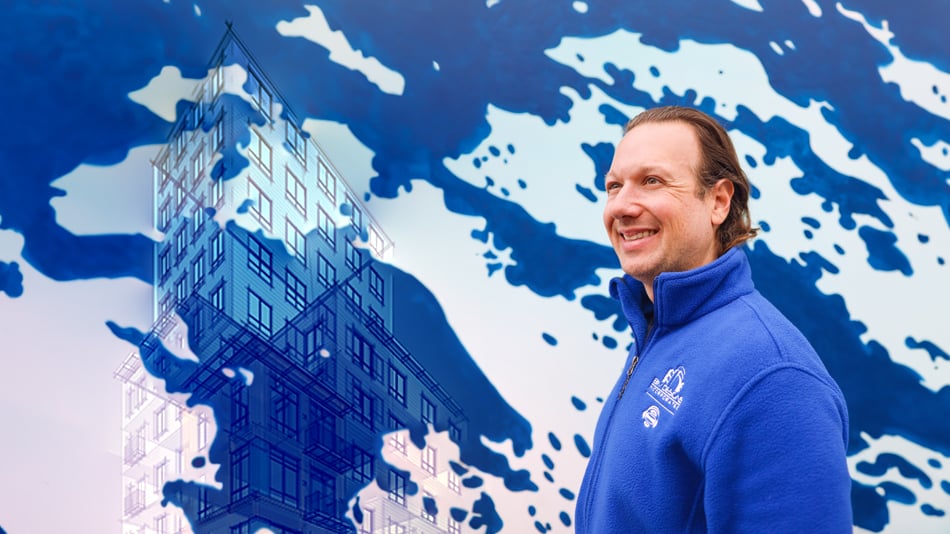 Mark Oden is smart, a savvy business executive and formally trained electrical engineer. He spent the better part of a decade at Cisco, the San Jose, California-based juggernaut known for its cloud services and cybersecurity solutions. While there, he served as both a network engineer and product manager, responsible for product development in areas like Cisco's household name in conferencing, WebEx, and Cisco Collaboration Cloud. He also served as a business development manager at Cisco before launching his first startup, Taskware, a human-in-the-loop developer platform supporting the training of machine learning and artificial intelligence algorithms – an adjacent technology to the "genAI" tools that have taken the world by storm in the past year.
But he's also humble, crediting "the person I am today" to "the support and commitment of the team, the family that has contributed to BIM Designs, Inc."
I recently had the opportunity to sit down with Mark Oden, the CEO of BIM Designs, Incorporated, a minority-owned union-signatory US-based construction services provider that has exhibited tremendous growth over the past six plus years. The company has grown from one original team member in 2016 to over 70 employees just two years ago while being completely self-funded. This remarkable growth is part of what led the company to being ranked #148 on Inc. 5000's 2021 Fastest Growing Companies list and recognized by the United Association Journal.
Continue reading to learn more about Mark Oden, a truly inspiring leader, and how his innovative company, BIM Designs, Inc., is helping construction companies meet seemingly insurmountable industry needs through technology adoption.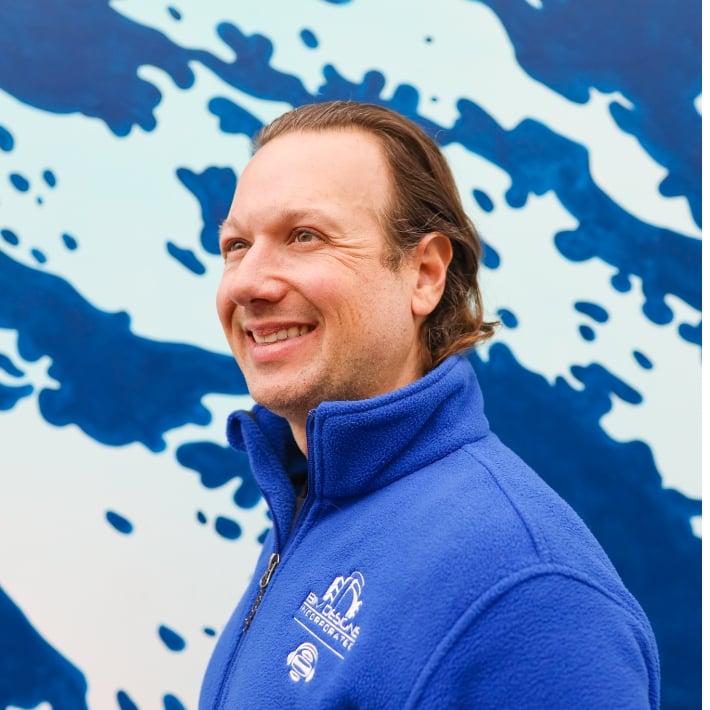 The construction industry is so rapidly transforming — technology is quickly entering into the space, making it a very dynamic industry. Not only am I witnessing that transition; the talented members of my team are impacting the transition in so many innovative ways … and what's incredible is that not only is there technology that can be innovated, [but] there are also processes that can be innovated. I'm so honored that this firm has been able to work closely with many of our partners and clients to optimize and manage the BIM process to bring tremendous savings to their construction projects.
Mark Oden·BIM Designs, Inc.
A Conversation with Mark Oden, CEO of BIM Designs, Inc.
Marshall
Can you tell me a little bit about BIM Designs, Inc. and the services your team provides to its customers?
Oden
I would love to, and I would love to thank you, Lucas, for the honor of inviting me to speak with you today.
I know that I could not be the person I am today without the support and commitment of the team, the family that has contributed to BIM Designs, Inc., and that makes up BIM Designs, Inc.
Today, I'm grateful for the dedication and commitment of so many that have helped me grow as a leader and help this business grow into the market leader it is today.
BIM Designs, Inc. is a minority-owned, union-signatory, US-based construction services provider. We have provided high quality BIM detailing, deliverables, coordination, schedule, and project controls consulting services for over 130 projects to construction companies working on large commercial projects in the areas of semiconductors, biotech, pharmaceutical, education, hospitality, healthcare, entertainment, and mixed use residential and commercial buildings.
We are dedicated to cultivating a diverse and inclusive workplace and culture.
Marshall
For a layperson, how would you explain building information modeling (aka: BIM) in a nutshell?
And what are some of the key advantages it offers construction companies looking to more efficiently manage projects, from design to execution?
Oden
Beautiful question, Lucas.
When I'm in a casual setting, you know, outside of the construction environment where most of the industry that I work with understands BIM and the value it brings, I like to say that we at BIM Designs, Inc. build the IKEA instruction set for construction. That generally is well received and well understood for individuals that haven't yet been introduced to the concept of BIM.
For those that do understand the concept of BIM, they may also understand that if the process is well executed and managed well, it can save owners up to 40% on a construction project.
So, BIM brings tremendous value, tremendous ROI to the process of construction.
Marshall
Very well put. In the construction industry, obviously there's no dearth of data available to businesses, but a common problem owners face is how to properly leverage and share data between teams, customers, and other stakeholders.
So, could you speak to how you help customers negotiate these challenges and promote better BIM data management and collaboration with teams such that the important team members are always kept in the loop?
Oden
Absolutely, Lucas. The core focus of my involvement and integration into BIM Designs, Inc. is through learning, growing, and exercising leadership skills, and I see a tremendous amount of leadership skills in the production of collaborating, creating collaborative teams—and that could be collaborative teams within BIM Designs, Inc. or collaborative teams with partner firms that we're working closely with.
So, when it comes to the sharing of data between teams, customers and stakeholders, to me, I bring it down to the core of how do we establish collaboration and communication, and that comes through strong care, curiosity, commitment, clarity, and courage.
So, when we bring all of those skill sets to the table, those 5C's of leadership enable collaboration.
And, so whether we're talking about how are we detailing this version of the BIM model, or how are we coordinating against this version of the BIM model, or how are we handling the deliverable of spools after the coordination and sign off; I work to exemplify these leadership skills within the company so that we can reach that collaboration as quickly as possible.
And of course, there are software tools out there that will help support the collaboration and the tracking and the accountability of this data that's being transferred, and being a technologist myself, I do love to understand what all of these tools are, what they can do, how they can best meet the needs of our company, and meet the needs of our clients as well.
Marshall
I think that it's so exciting to see construction companies leveraging technology and it seems like a lot of other industries are more digitized whereas construction is a little slower to adapt. But it's very exciting to see all the potential that's coming and leading the technology.
An earlier piece of technology used in construction and manufacturing was computer aided design (aka: CAD). It may be more obvious to construction professionals, but for the less initiated, how would you describe similarities and differences between other technologies like computer aided design and BIM as well as virtual design and construction (VDC)?
Oden
I love this question, Lucas, primarily because I love driving for specificity and clarity, being one of the 5C's I mentioned earlier, and I know that my Head of Operations, Ashly Coggins, would also love this question. She's been in the industry working for general contractors for well over a decade and has been tremendously impactful and committed in her work with us over the last three years.
So, she's really seen the industry evolve and she's lived the history of CAD.
CAD traditionally has replaced hand drafting—hand drafting, being old school blueprints or two-dimensional hand drawings—and BIM replaced physical stick build models.
VDC/BIM definitions are so varied depending on who you talk to, but I see VDC as more of the umbrella term for engineering, modeling, and detailing. VDC being virtual design and construction as a process, that's typically lead by an engineering manager on the MC side or a BIM Manager on the GC side. Engineering, modeling, and detailing all use the BIM model. So, I see BIM as a component of VDC, while BIM would be the geometry and data associated with the model.
When you look at where we are in today's world, and you have the evolution of these terms, that BIM model connected with other non-model-related data is much more closely defined with what the market calls digital twins today.
And so, the term progressed from CAD to BIM and then to VDC. And today, digital twin.
Marshall
Another topic that comes up quite a bit that I've seen is laser scanning and BIM, and how they could work together.
Could you speak a little bit to how you see laser scanning and LiDar working with [or feeding into] BIM models?
Oden
Thank you, Lucas, for the question. Being a technologist, whether it be the software collaboration tools that are out there or the LIDAR tools, drones, laser scanning, I'm so impressed with how the market is evolving as quickly as it is, so impressed with the use cases of these different ideas, concepts, and products, and the way that it is all accelerating the market.
I feel laser scanning and BIM are heavily intertwined in workflows. They aren't necessarily codependent on each other; I feel they are interdependent with each other. So, what I mean by that is laser scanning enables the digital representation of the built world, while BIM without laser scanning or as-builts represents the digital representation of the to-be built world.
And when you merge the two of them, you now have BIM enabling both the digital representation of the built world and the digital representation of the to-be built world.
So, for example, if we think about construction progress where I've already finished my pre-construction BIM model, I've released it to construction, construction is ongoing, I'm taking on this notion of how can I measure the progress of construction and how can I bill the progress of that construction?
One tool that could serve that use case is laser scanning. An individual that's trained can go out to the jobsite, scan the jobsite and then compare on the back end through his team or himself—compare what's physically built to what the BIM model was, and see the progress of that. There are tools coming out in the industry that will automatically do that with the scan and the model.
Similarly, laser scanning can be used to document as-builts, as a supplement to red lines during construction or post construction.
So, as I'm taking that progress, I can also be documenting what was physically built, superimpose that into the BIM model, and now I have a record set for as-built and a record set for the BIM model.
Another way that laser scanning helps with BIM is when it comes to tenant improvement where there may be a preexisting physical structure and there's not a prior existing BIM model. The laser scan can be taken of that physical environment and then converted over into the BIM model and whatever improvements want to be implemented can now be made into that BIM model with an understanding of what exists in the physical space already.
Marshall
Very cool. You kind of talked about this related to how BIM and VDC feed into each other that's becoming evolved and creating a better way to start from the ground floor to feeding that data into the actual project and built world.
There's a lot going on [in construction], so can you speak to preconstruction and how companies can better manage takeoffs for better project outcomes. This could be using BIM, technology, what have you.
Oden
The concept of takeoffs is so important to the industry as it ties the financial accountability to the work that's being executed, and any ability to provide better takeoffs, more accurate takeoffs, would serve the industry as a whole and help better prediction.
To estimate what a project will cost and determine how it will be executed, our company, BIM Designs, Inc., knows to take takeoffs very seriously. We have a dedicated Preconstruction Manager. Her name is Rachel Glasoe, and she's very focused to ensure that the process of takeoffs, in the sense of how we estimate work, is performed as best and optimally as it can. Rachel is so brilliant, understanding that takeoffs can be better managed through the execution of the VDC process, and she is committed to improving and innovating the estimating process at each step.
There is return on investment from the BIM model as it comes to takeoffs.
For example, in the use of the model, takeoffs are more accurate because that content is coordinated, often down to an eighth of an inch variance. And within the BIM process, the coordination process within that process, ensures constructability issues are resolved, allowing for reroutes to be factored into material takeoffs—thereby, reducing rework in the field and the need for additional material.
Additionally, the level of development and precision of the BIM model allow for the preconstruction and the project execution teams to be more closely aligned and reduce the variance between original takeoffs and actuals.
And considering that this data is available efficiently and effectively from the model project, collaborators can then make better decisions based on additional insight to the BIM model, resulting in better project outcomes.
Marshall
Wow. That's great. Perfect response there.
So, a common topic that comes up with BIM is related to mitigating risk and you kind of talked about that with the last one.
What is some of your company's expertise in BIM clash detection and can you speak to how your company BIM Designs, Inc. can help customers leverage BIM to deliver better project outcomes, predictability, and quality assurance?
Oden
I love to say, Lucas, that BIM is both a process and a technology and managing both the process and the technology will help mitigate the overall construction risk and produce that 40% cost savings that I mentioned earlier.
So, it's a very specific example; think about the level of detail (LOD) matrix and defining it at the beginning of the program, ensuring all stakeholders are aligned to what geometry will be modeled—especially items that aren't typically modeled. For example, fire proofing or sloped concrete might not be something that is considered intuitively modeled at the beginning of the project if it were not discussed. And yet, it can lead to major constructability issues or certification issues, permitting issues, at the end, if it's not considered and discussed at the very beginning. In the creation of a collaborative team and in the interest of mitigating risk on the BIM program, part of or a huge part of that is actually managing the BIM process, requiring these conversations up front, seeking that stakeholder alignment, "Hey, what are we modeling to what level of detail and is there agreement, to the exact geometry, here?" That's just one example of where the BIM process can mitigate risk.
Another great example is in managing the overall construction schedule and predicting very early in the process, challenges that will be introduced later in the construction schedule, that would be identified through seeking that alignment on how the BIM process is being executed.
Marshall
Your company, BIM Designs, Inc., has customers and helps customers prepare for projects and takeoffs so that you can take off in a way that, like you spoke of earlier, has better project outcomes.
So, could you help me understand how and where BIM Designs, Inc. would fit into an existing construction process, and who do you work with and why do they call you?
Oden
Thank you so much for the question, Lucas.
BIM Designs, Inc. would collaborate with professional engineers, architects and general contractors to assist them in building an LOD 300 model including coordination and program management. Furthermore, our field-experienced union journeymen would detail the BIM model bringing the LOD 300 model to LOD 400, or to detail a model that can be fabricated off of. Lastly, BIM Designs, Inc. works with owners to represent them in managing the BIM process enabling them to best capture the full ROI from investing in BIM.
BIM Designs, Inc. will partner with our partners whose departments are already at capacity or partners that don't have detailing or BIM departments. And being a union-signatory firm, we bring to our partners the skills, dedication and leadership of our detailers with the tremendous support of the Union, and the training that the Union offers who create these subject matter experts and craftsmen.
Marshall
What can you tell me about your experiences working for both medium-sized startups and a large company like Cisco, and how you use those experiences to help inform your current role as CEO of BIM Designs, Inc.?
Oden
Thank you for the question, Lucas, and I fundamentally feel that this company is built off of the shoulders of giants. So, for example, Cisco. I worked there for a decade. I had so many great mentors and growing opportunities there at that company.
And I had a very successful and well-rounded career at Cisco moving from network engineering to product management to strategy and planning, to mergers and acquisitions and finally to business development.
I truly feel that my managers, the executives, my colleagues, everybody around me, were pushing me to be my best and pushing me to grow.
And I'm so grateful for every opportunity that was introduced and exposed to me at Cisco and, in addition, the leadership skills that Cisco instilled into me.
Being a publicly traded company, there's a tremendous amount of focus on trust and ethics, and I bring that core value into this company that I lead here, where trust and ethics are foundational core values of this firm and how I lead this team and work through my relationships with my partners. And, I continue to learn and grow.
Marshall
That's great.
As a follow-up, what are some of the major innovations and disruptions you have been a part of during your tenure with BIM Designs, Inc.?
Oden
I'm thrilled to have transitioned into the construction industry from the technology industry at such a great time in history.
The construction industry is so rapidly transforming—technology is quickly entering into the space, making it a very dynamic industry. Not only am I witnessing that transition; the talented members of my team are impacting the transition in so many innovative ways including working, for just one example, closely with Sony on their spatial reality display and an integration that BIM Designs, Inc. partnered with them on, [which] was featured at Infocom 2023 in Orlando, FL earlier this year.
And there are many other innovative projects that the team has been working on, and what's incredible is that not only is there technology that can be innovated, [but] there are also processes that can be innovated.
I'm so honored that this firm has been able to work closely with many of our partners and clients to optimize and manage the BIM process to bring tremendous savings to their construction projects.
Marshall
That's such a great point. Because technology is adapting so fast and so, well, why is the technology being created in the 1st place? And when you can apply to a process like that [or a workflow], that's where the true innovation is.
Oden
And I want to add to that, Lucas, about the Sony spatial reality display; if you think about Star Trek or Star Wars, where you have this hologram and it's a 3D representation of the image. Sony, through their spatial reality display, has that, and so BIM Designs, Inc. has been able to work with Sony to demonstrate the representation of a BIM model through their display in this 3D almost holographic representation.
Marshall
I would imagine there would be many applications [of this technology]—for example, obviously mitigating risk, but even within training, safety, and a lot of different cool applications. That's very cool that you are able to be a part of that [innovation].
Oden
And earlier, we spoke to BIM replacing the physical stick model, right?
Marshall
Right.
Oden
So, now when you add the Sony spatial reality display to the picture, you can now see the physical representation of the virtual model without the actual creation of that physical model.
Marshall
Could even see applications for customer experience management and that's yeah, that's very cool.
Next one.
So, you also have a background in electrical engineering as well as project or product management as you had previously mentioned about your time at Cisco.
So, was heading up a BIM company—BIM Designs, Inc.—sort of returning to your engineering roots while also being able to draw upon those project management skill sets? It seems to me like the perfect melding of your background. Would you agree with that? And could you speak to how you found your way to BIM Designs, Inc.?
Oden
Thank you for seeing that, Lucas.
It definitely felt natural to transition into leading this firm with the engineering background and the product management skill set as well as the years of growth and mentorship that I received from many of those around me.
One of the processes in collaboration that I learned at Cisco, for example, was this concept of agile or the agile development methodology, and I've worked very, very closely and intently within my firm to bring that concept of agile—a similar relative of it could be considered lean construction, and I've worked and continue to work to integrate agile processes into the execution of the work that BIM Designs, Inc. is performing.
Another leadership value that I believe in is ownership to commitments, which is something that I've been trained on and focused on in my career. It's ensuring that the commitments that I or individuals in my firm make are to be held true, either through the delivery of that commitment or through the clear communication of how that commitment needs to change, and what needs have to be met in order to meet that commitment.
And so what's great is I have been able to take the many years of working in two different industries, construction, and technology, and learn how to provide the best level service through the best leadership possible.
I was very fortunate to discover this company (BIM Designs, Inc.) while I was working on a renovation of a property in San Francisco. And at the time, I had, in 2016, dedicated my days to the integration and renovation of this property. And so, I worked as the de facto GC, working alongside the carpenters and the electricians and the plumbers. And had such a great experience and a realization of how much I had to learn from construction, which that moment in my life marked my transition in between the technology industry and the construction industry and, ultimately, I found out about this company, mid 2017, and was very excited about the service market fit and the correlations to my past experience. I ultimately ended up buying this company and transforming it into the company that it is today.
Marshall
That's really cool. So, you also have experience as a COO of an AI-adjacent technology startup. What are some of the lessons you learned from this part of your life? And is there any advice you might give an entrepreneur on starting and managing their own business?
Oden
Great question. Thank you, Lucas.
And this part of my life was at the same intersection or same timing as acting as the de facto general contractor on the renovation. So, all of it was blending together and forming into what the company is today, what I am today, and who I am today.
With the product management experience I gained working at Cisco, I was able to immediately bring that into this prior firm Taskware, and I felt very natural and comfortable helping build the product that was being built there, which was to serve the AI industry. The AI industry was new to me at the time, so I threw myself into learning a lot about it.
I had, in the CEO role, found myself facing new areas of growth that I had not prior faced. For example, when the product released, I needed to then focus on sales and marketing for what was then a very small company.
Up until the point of the first version release I was very comfortable and working naturally with the team to build it. Making the cold calls or going to the conferences or trying to create business where there wasn't yet a product market fit helped me realize how much growth I needed to go through. And in the world of selling and marketing a product that I believed in, another major lesson for me was in knowing that it's very important, with belief of the product or the service that's being provided, to invest through the pivots.
I wasn't an investor in that startup. I learned through that experience that investing through the pivots is what will ultimately allow for the product market fit or service market fit for the entrepreneur starting their business.
Ultimately all of this experience added up to helping me better understand how the world is changing and being a part of that change. I love that I had that experience and that I've learned so much, and that I invested my time into learning more about technology and personal growth.
Marshall
That's great. Obviously with a lot of experience helping customers through BIM adoption, in your experience, what are some of the most common problems construction professionals encounter with BIM adoption and what advice do you offer customers and could possibly share to help other professionals avoid similar pitfalls?
Oden
Great question. With BIM being both a process and a technology and from my point of view, there's so much that can be done to educate, align and manage both the process and the technology.
So, if we speak to the process, for example, it's so important when starting a job with expected deliverables, an expected timeline, and expected budget to align with our partners on many, many points, some of those points being expectations of the job, some of those points being quality, some of those points being deliverables, effectively just looking at everything that is expected of us and that work and discussing that and aligning before the work starts. And additionally, managing the project throughout the life cycle for both the technical management and the process management helps reduce the risk of BIM Designs, Inc. and helps reduce the risk of our partners.
There's other areas where BIM can support not just the construction process. BIM can support the facilities and operations of the building after the construction is complete. So, in working with our clients and partners, we can help them prepare for the ultimate end user, which could be not only the skilled expertise of the field installers—it is also quite possibly the skilled facilities management teams that will take on the legacy of that construction project.
And helping our clients and partners transition to post-construction workflows by managing the BIM process, BIM Designs, Inc. can also represent the owner in the execution and management of the BIM process.
Marshall
That's great. It made me think of the earlier comments [about] risk management. There's so much that goes into it [a project]. Even in something as simple as keeping lines of communication open and then planning.
So, the next one, I know that you probably can't share any proprietary information, but are there any projects that you're particularly proud of that you could discuss at a very high level?
Oden
Thank you for your understanding and sensitivity there. I definitely work to respect my clients' privacy and the agreements that I make.
I am very proud of a baseball arena that BIM Designs, Inc. partnered on with a very large mechanical contractor in the Southeast.
I'm so thrilled not only by the impact that our company was able to have on that project and supporting the overall construction schedule… I also realized that was such a pivotal and an important project early on in the history of BIM Designs, Inc. that I will continue to honor and be so grateful for the partnership and the risk that was taken to partner with us and our young age at the time. I know that project and that partner was so crucial and clutch to this company's history. Since then, the work that this company is performing is supporting the saving of lives through the construction of hospitals and through the support of the biopharma industry. It's also working to advance technology through the semiconductor industry and allowing all of us to take a moment to relax in the hospitality industry. I feel so honored and grateful that the BIM Designs, Inc. family has built the company to where it is today, that we can have so much impact on the built world around us.
Marshall
That's such a great feeling and something I find is common at Milwaukee Tool—having the opportunity to build the tools that are used in the process of shaping the built world.
And that's so interesting that you're able to have such a wide variety of customers in such wonderful industries.
The last one that I have to wrap up is, is what else might you want to share with our audience about your company's various ventures, such as the Future Construct podcast?
Oden
Thank you so much for asking, Lucas, and to bring a lot of what we talked about together, the melding and meshing of technology and of construction. I'm so excited about what the committed employees of this company have created today, how we've been a part of that melding and that meshing and I'm so excited about what we will be creating in the future.
For the Future Construct podcast, I want to acknowledge Amy Peck. She's the owner of Endeavor XR and our gracious podcast host. She's been partnering with us and we're well into our third season now. I just so appreciate and respect everything that Amy does to help the industry and those not in the industry see how the technology and construction worlds are blending together. And I love that Amy and I share this passion together.
And there's so many ways that our team subject matter expertise, and the Union subject matter expertise can help the industry above and beyond the scale and the scope that we already are, whether that come to supporting training additional subject matter experts, whether that be helping companies create their BIM departments or enabling detailing departments to be as successful as they can be, or whether that be helping any stakeholder firm in the construction process better understand and represent and manage the BIM process, and in addition to many other exciting innovations that are to come.
To get more information about BIM Designs, Inc. and to inquire about partnering with them, visit the company's Contact page.
About the Author
Lucas is Content Marketing and SEO Manager for Milwaukee Tool, where he and his team raise awareness about the company's digital products and educate users on best practices through a variety of content vehicles.
More Content By Lucas Marshall
Subscribe to Our Blog
Sign up to receive ONE-KEY™ news and updates.
Recent Articles
2023 has been a year of tremendous change and accomplishment for the One-Key team.
November 27, 2023
Editorial Note: This article was brought to you courtesy of Rose Morrison, managing editor of ...