Best Construction and Trade Conferences: 30+ Events for 2022-2023
Thought Leadership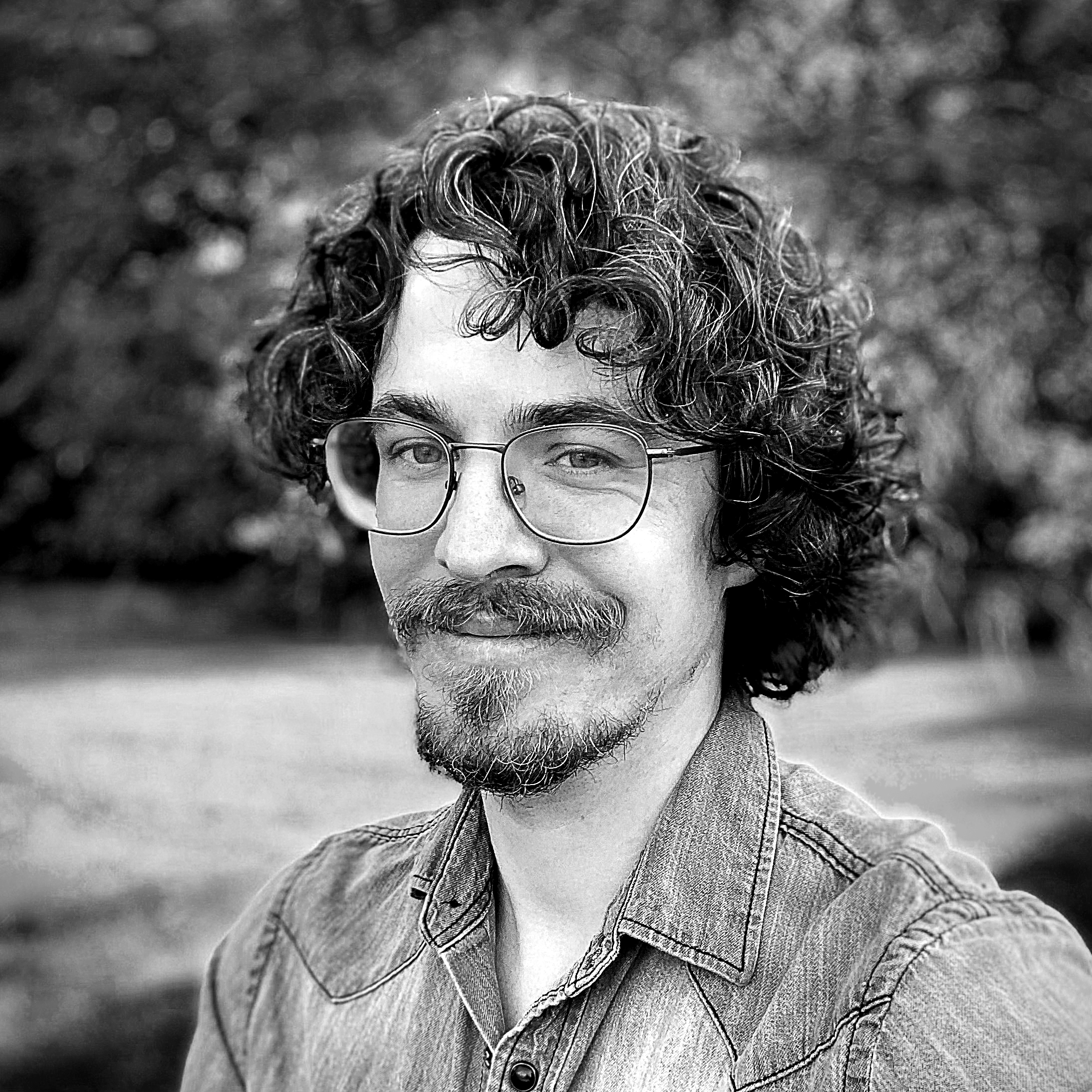 Mike Anderson
|
Published: October 17, 2022
|
Updated: October 18, 2022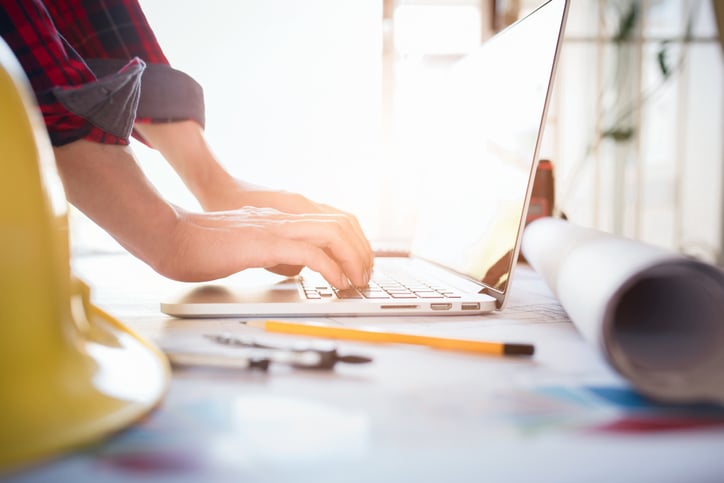 For the consummate pro, there's nothing like a good conference to shake off the cobwebs and open your eyes to new ways of doing things.
And these days? There's a lot of new ways of doing things in the world of construction and the professional trades.
Whether you're searching for novel solutions to a nagging business problem, a taste-test of the latest technologies, or opportunities to network with experts and industry peers over drinks, chances are the answers you seek can be found at one of the many construction conferences we've listed for you below.
What's Ahead:
The Final Conferences of 2022
It's hard to believe that the year is already almost over. Time flies, as the saying goes, and so will you if you book your flight now to the last few remaining construction conferences of 2022.
October 2022
Austin, Texas

October 15-18, 2022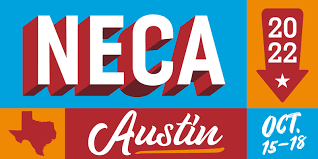 This one's for all the electricians in the house. Organized by the National Electrical Contractors Association, the NECA Show offers a cornucopia of product booths and educational seminars put together by some of the very best names and companies in the business. Billed as the premier event for professional electrical contractors, NECA Show is a must for anyone looking to keep current on all things power and light-related.
New Orleans, Louisiana

October 18-21, 2022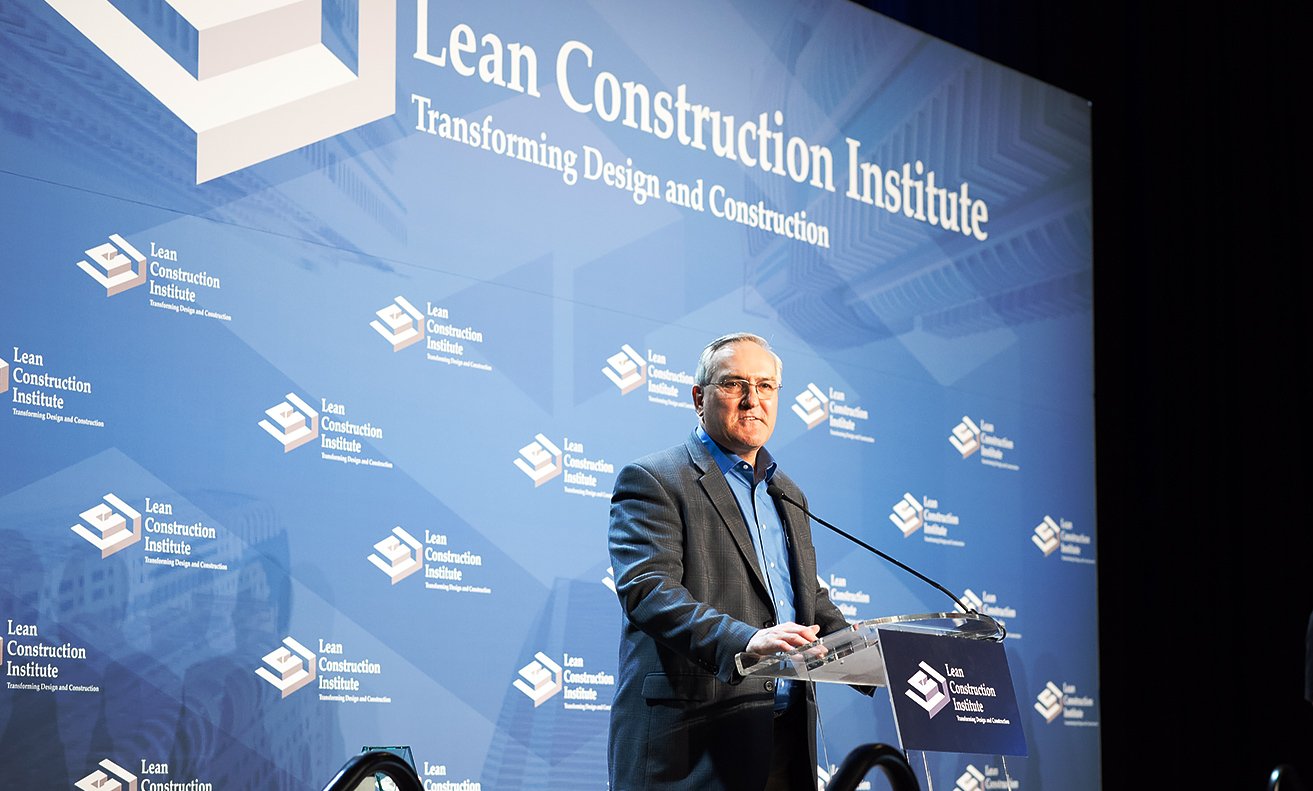 For the uninitiated, "lean construction" is an efficiency-focused business philosophy that aims to minimize waste and maximize value in production. Would you like to know more? Then get yourself down to the Lean Construction Institute Congress, where more than a thousand industry leaders converge every year to network and learn about the cutting-edge of the lean methodology.
Louisville, Kentucky

October 19 -21, 2022
This next one is for the gearheads in the crowd. Do you like tractors? UTVs? Those giant ride-along lawnmowers that can turn on a dime? Then buy yourself a ticket to Equip Exposition, one of the largest outdoors and landscaping conferences in the US, and take some heavy-duty machinery for a spin.
November 2022
San Francisco, California

November 1-3, 2022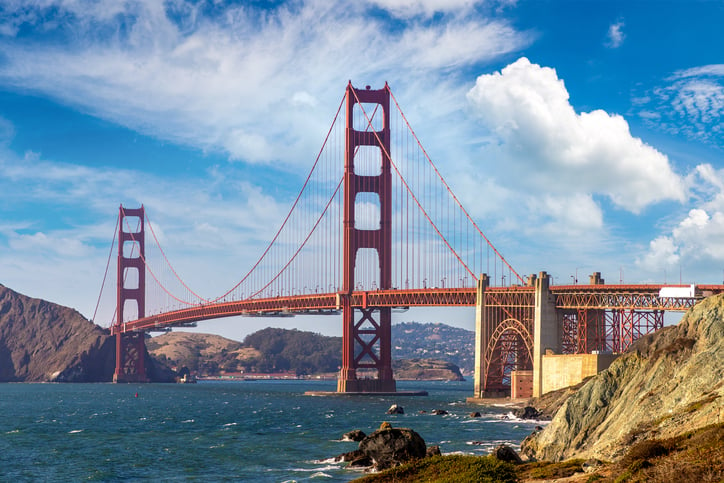 If the future of construction had to be summed up in one word, it would be "sustainability." That word will certainly be on everyone's mind at this year's 20th annual Green Build International Conference & Expo in San Francisco. Sponsored by the U.S. Green Building Council (the organization behind LEED), Green Build plays host to industry leaders seeking solutions to the climate crisis and how to make the built environment less destructive to the natural one. Come to see keynote speaker Jane Fonda, stay to network with experts and learn about sustainable construction techniques.
Las Vegas, Nevada

November 2-4, 2022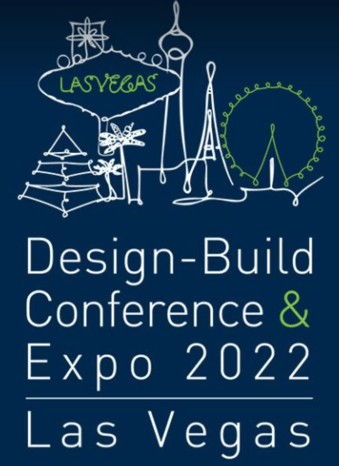 While we're on the subject of revolutionary approaches to construction, let's talk design-build. This is the idea that the design and construction of a building project can be handled by a single entity, rather than contracting with two (an architect and a builder), as has been done traditionally. Get on down to the Design Build Conference & Expo in the City that Never Sleeps to learn how to optimize your business' potential and start implementing design-build today.
Toronto, Canada

November 30-December 2, 2022

Maybe you've always wanted to visit Canada. Or maybe you already live there. The point is that's where the Buildings Show is happening this year. If you're on the lookout for an excuse to explore the great northern wilds with a side of poutine while also slaking your insatiable thirst for construction knowledge, now's your chance to seize the moose by the antlers and make your dreams come true. Some extra enticement for those who live in Canada: Buildings Show offers great opportunities to earn continuing education credits through BOMA, OAA, BSSB, CAHPI, and ARIDO.
2023 Construction and Trade Conferences
There's no time like the present to start filling in the squares on next year's calendar with some fun, work-related events.
For a fresh perspective on the construction world, your place in it, and where you want your work to take you in the futuristic year of 2023, check out some of the exciting conferences we've listed for you below.
January 2023



Austin, Texas
January 11-12, 2023
The MEP Innovation conference is a ConTech show that's put on every year by MCAA, NECA, and SMACNA that showcases the best technology for mechanical, electrical, plumbing, ad service and sheet metal contractors. Milwaukee Tool is a sponsor along with Trimble and Procore. The 3-day event includes innovative presentations, collaborative roundtable discussions, and hands-on exhibitor demos, all highlighting the newest technologies to improve MEP contractors' productivity and profitability.

You can learn more at: https://www.mepconference.org
Las Vegas, Nevada

January 16-19, 2023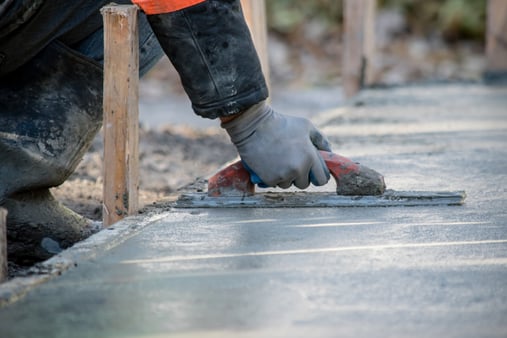 Welcome to the construction industry's one and only annual conference dedicated to commercial concrete and masonry.
World of Concrete
attracts more than 60,000 professionals from all around the world and features roughly 1,500 exhibits in more than 700,000 square feet of indoor and outdoor convention space. If you work in the concrete space, this is the place for you.
New Orleans, Louisiana

January 17-19, 2023

We believe that safety is the number one priority in construction work; which is why we're a proud sponsor of the 2023 Construction Safety & Health Conference. Presented by the Associated General Contractors of America, this safety-focused conference has something for everyone, whether you're a fledgling general contractor or a seasoned safety manager. One highlight is the Risk Management 101 course, which construction professionals can complete to earn up to 0.3 continuing education credits through the International Association for Continuing Education and Training (IACET).
Las Vegas, Nevada

January 31-Feb 2, 2023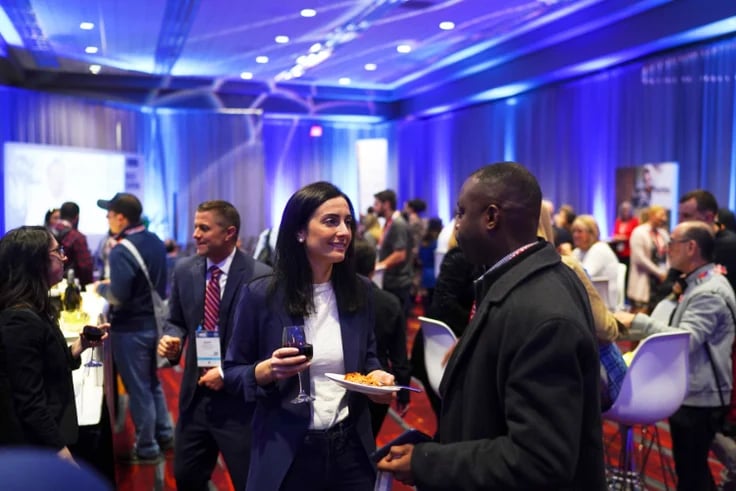 Here we are, in Las Vegas again (spoiler alert: major attendees of construction conferences will be spending a lot of time here over the next year). Hosted by the National Association of Home Builders, the International Builders' Show is the premier event for all things housing and remodeling-related. Come learn about all the technologies and techniques that go into residential construction. And while you're at it, check out the opening ceremonies presented by Mike Rowe of Dirty Jobs fame.
February 2023
Atlanta, Georgia

February 4-8, 2023

There's nothing more important than a functioning heating system in the cold heart of winter. If you're an HVAC professional looking to sharpen your trade, get yourself to this year's American Society of Heating, Refrigerating and Air-Conditioning Engineers (ASHRAE) winter conference in Atlanta, Georgia. For a taste of what to expect, previous years' seminar topics have included everything from net zero buildings and green HVAC designs to the minutiae of outdoor air systems and the history of HVAC codes and standards.
Orlando, Florida

February 7-9, 2023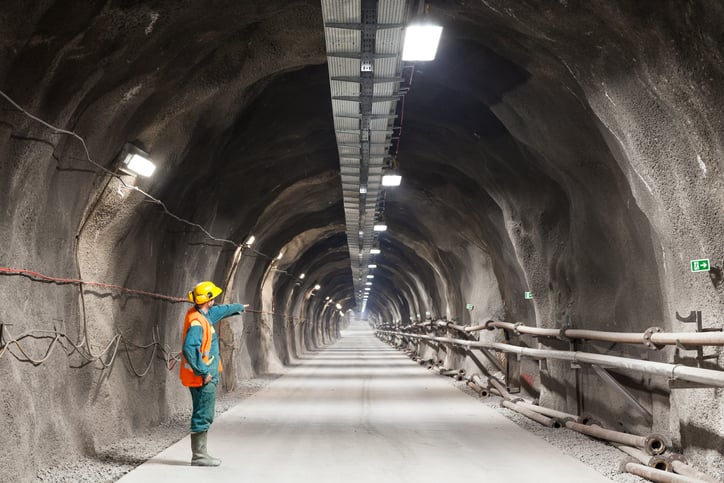 There's construction and then there's underground construction. So much of civilization relies on invisible infrastructure running through pipes buried deep within the Earth. For anyone who works with water, gas, sewer, telecom, and electrical pipes, the Underground Construction Technology International Conference & Exhibition is the place to be in 2023.

Phoenix, Arizona

February 22-25, 2023



Ideally we could sustainably renovate and reuse every building, but realistically, some buildings just have to be destroyed. Satisfy your inner demolitions expert by testing out heavy equipment and perusing a wide range of exhibits and educational programming at the National Demolition Association Annual Convention & Expo in Phoenix, Arizona.
March 2023
Pomona, California

March 1, 2023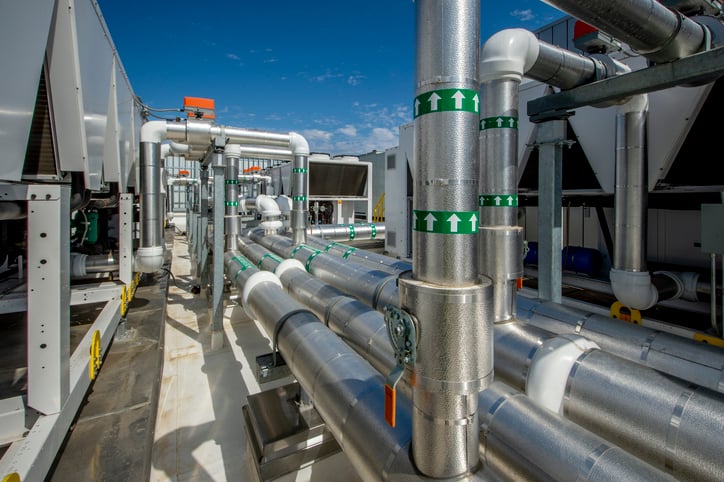 March is a busy month for construction conferences. Kick off the Spring season right by heading out to sunny Pomona, California for the nation's largest annual plumbing trade show. Geared toward industry pros, Flow Expo showcases many of the latest tools and tricks of the professional plumbing trade.

Phoenix, Arizona

March 14-17, 2023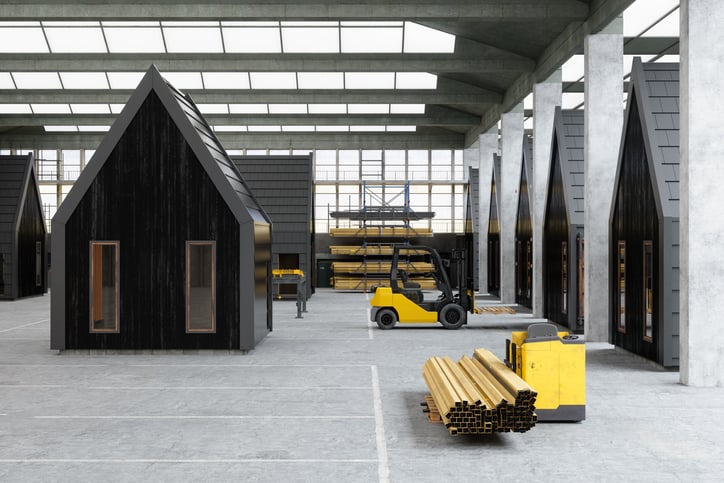 We don't need to tell you that offsite construction methods like prefabrication are on the rise. The Advancing Prefabrication conference is one of the largest networking and thought leadership spaces for individuals who are dedicated to the forwarding of prefab businesses and modular manufacturing processes. Attend a variety of workshops, offsite facility tours, seven specialized course tracks (including one devoted to BIM), and dozens of hours of networking events with experts in the field of prefabrication.
Las Vegas, Nevada

March 14-18, 2023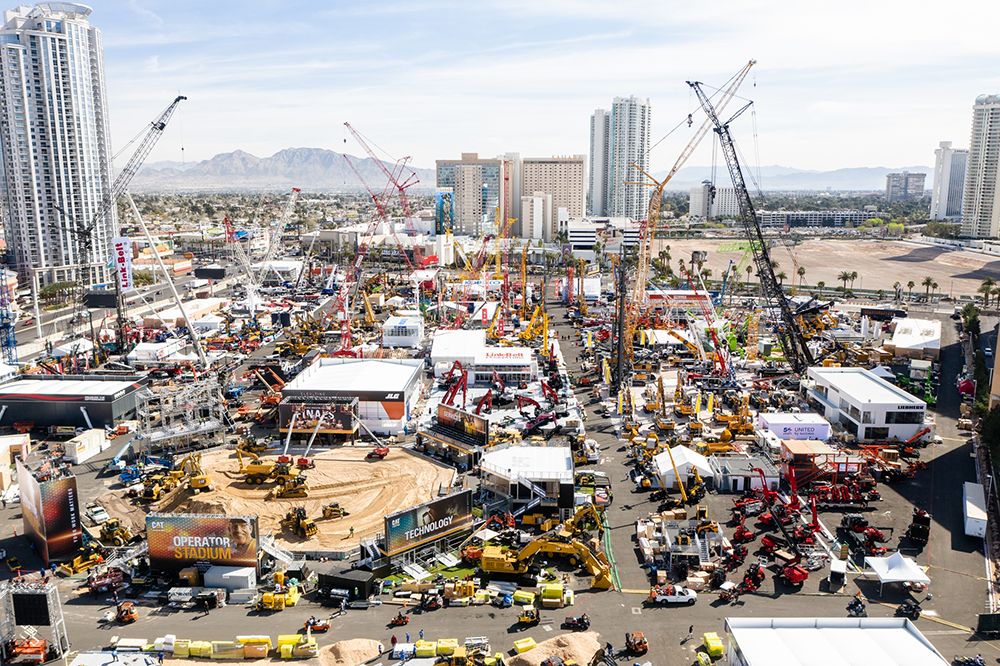 We arrive now at the mega-queen daddy of construction conferences. CONEXPO-CON/AGG bills itself as "the largest construction show in North America." And with nearly 2,000 exhibitors,150 educational sessions, and 27 product categories in 2.7 million square feet of indoor and outdoor convention space, that claim isn't hard to believe. Feast your eyes on hulking excavators and towering cranes as you swim through a sea of cutting-edge technologies–everything from construction robots to virtual reality training platforms–while rubbing shoulders with some of the leading minds in the construction industry.
Kissimmee, Florida

March 15-17, 2023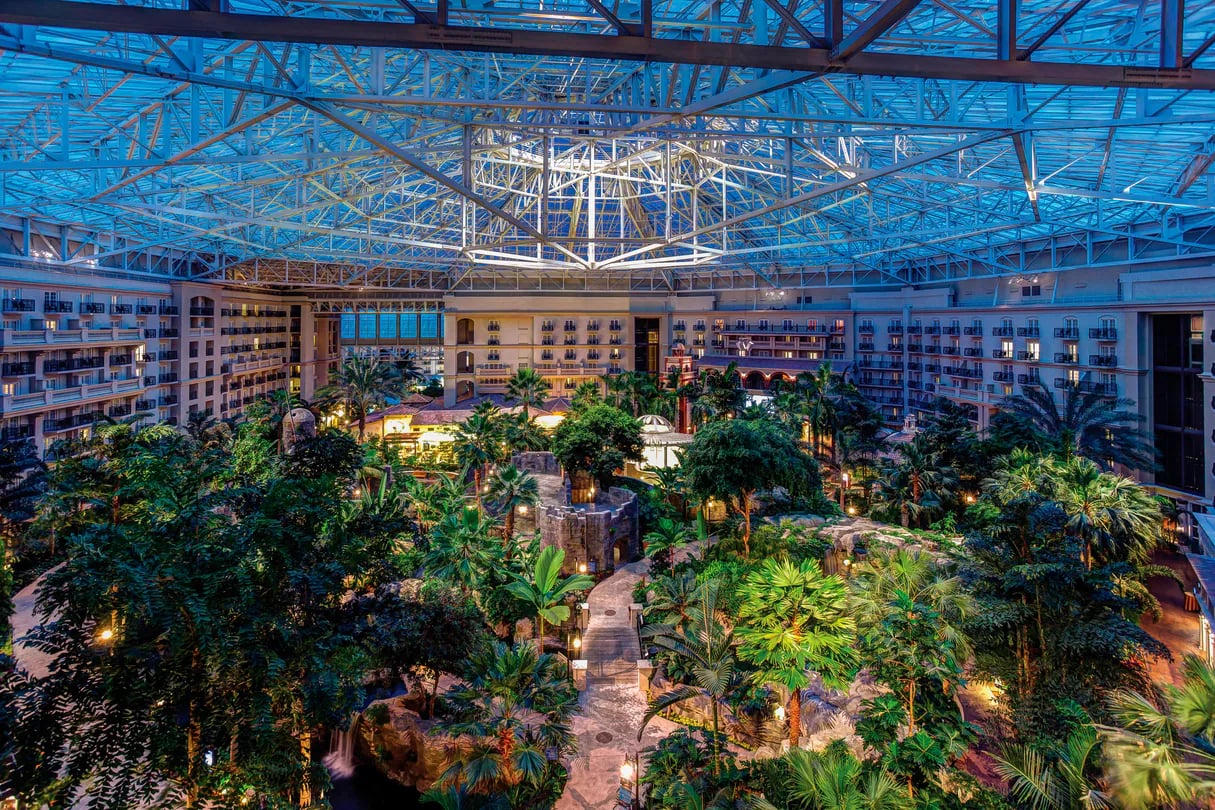 For some fun in the sun, checkout the ABC Convention hosted by the Associated Builders and Contractors in Kissimmee, Florida. One highlight is the Construction Management Competition, in which teams of participants compete in the development and execution of a construction project. And if you're looking to double up work with a killer vacation, the 2023 conference will be held in the Gaylord Palms Resort & Convention Center, which includes a water park, a spa, and is a short distance away from Walt Disney World.
Virtual

March 22-23, 2023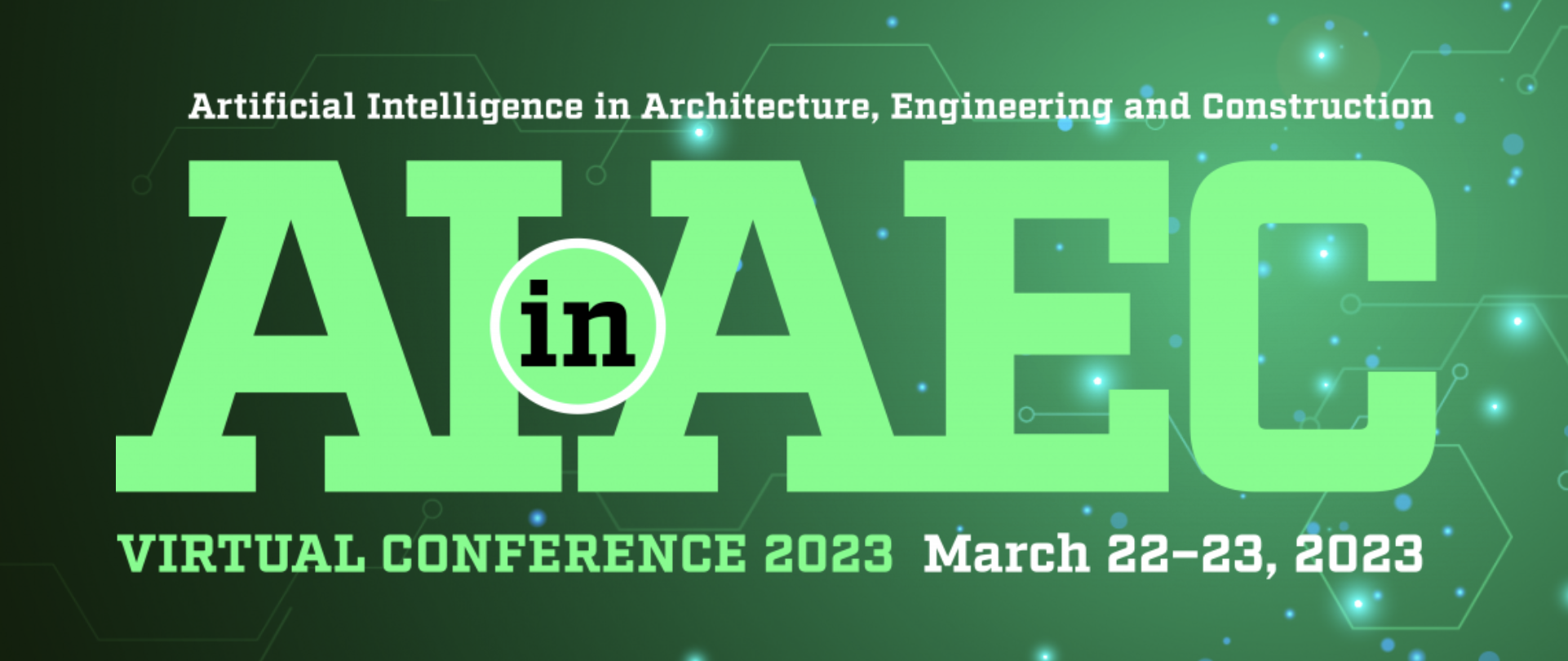 While the technology is still in its infancy, Artificial Intelligence is poised to upend every aspect of how we live, work, and play. The machine learning capability of Milwaukee Tool's One-Key inventory management platform is one small example of how AI is already being used in the world of construction. If you want to learn more about how AI can be applied to architecture, engineering, and construction, get yourself to the nearest computer terminal and register for the virtual AI in AEC conference scheduled for March 22-23.
Phoenix, Arizona

March 26-30, 2023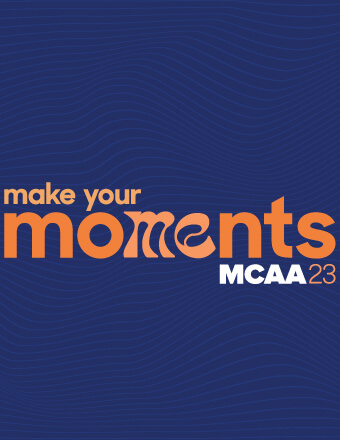 MCAA puts on its annual conference for mechanical contractors. Members can take advantage of educational workshops, special session, and exhibits, as well as network with other industry professionals. Suggested attendees include principals, senior management, middle management, local association execs, and family members.
April 2023
San Diego, California

April 25-27, 2023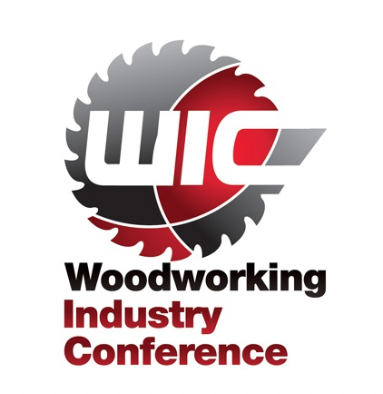 Presented by the Woodworking Machinery Industry Association and the Wood Machinery Manufacturers of America, the Woodworking Industry Conference is a must for anyone who's passionate about the craft of woodworking.
Portland, Oregon

April 26-28, 2023

This next one's for all the urban planning nerds in the house. Cities are fascinating, kinetic places that an ever-growing number of people call home. Join other construction and urban planning professionals at Urbanism Next to explore how new smart technologies like autonomous vehicles and delivery construction drones will shape the cities of the future.
May 2023
Chicago, Illinois

May 15-18, 2023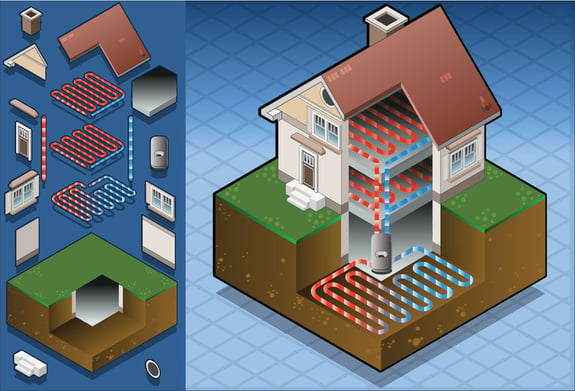 Two things will happen as climate change continues: The weather will grow more extreme and the vital infrastructure we rely on for heating and cooling will be tested like never before. One potential solution to both of those challenges is to invest in cleaner and more efficient green HVAC systems that harvest energy from the Earth itself. Whether you're a policy maker or an HVAC specialist working in the field, the Heat Pump Conference is the place to be for in-depth discussion on the latest advancements in geothermal heat pump technologies.

Dallas, Texas

May 16-17, 2023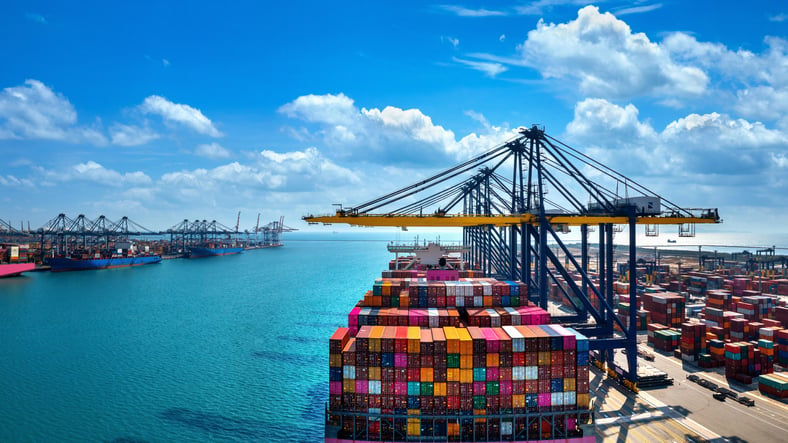 Chances are that your construction business has been negatively impacted one way or another by the havoc that COVID-19 has wreaked on the global supply chain over the last few years. If so, consider learning about risk management and cost optimization strategies at the American Supply Chain Summit, where leaders from a variety of industries come together to discuss ways to create more flexible supply chains that can rapidly adapt to seismic shifts in the marketplace.
New Orleans, Louisiana

May 22-25, 2023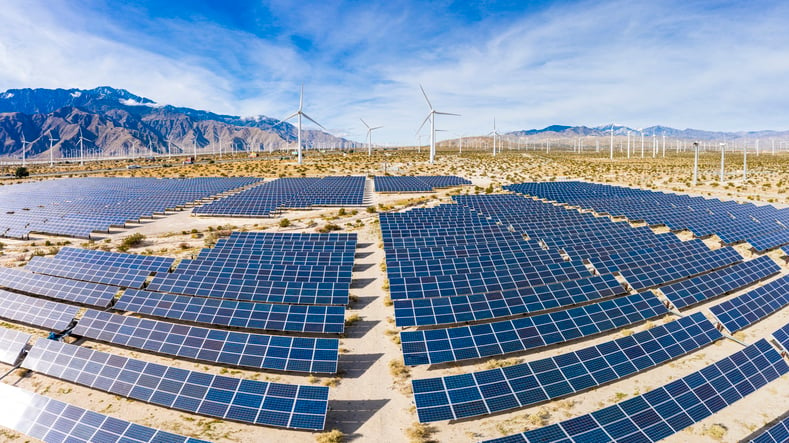 Did you know that two of the fastest growing career fields in the US are solar photovoltaic installers and wind turbine technicians? Part of the reason why is that solar and wind power are the cleanest, cheapest, and most renewable forms of energy currently known to man. To learn more about the challenges and opportunities that lie ahead for renewable energy in the US, buy a ticket now to the Clean Power conference scheduled for late May.
June 2023
San Francisco, California

June 7-10, 2023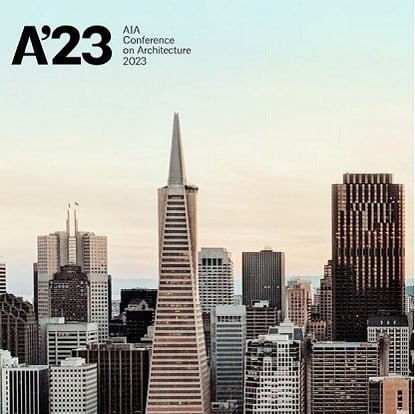 The more we learn about the built environment, the more we realize that our structures have an enormous impact on the physical, mental, and emotional wellbeing of the people who spend time within and around them. Presented by the American Institute of Architects, the A'23 Conference on Architecture will offer industry professionals a glimpse into the art and science of good building design.
National Harbor, Maryland

June 12-14, 2023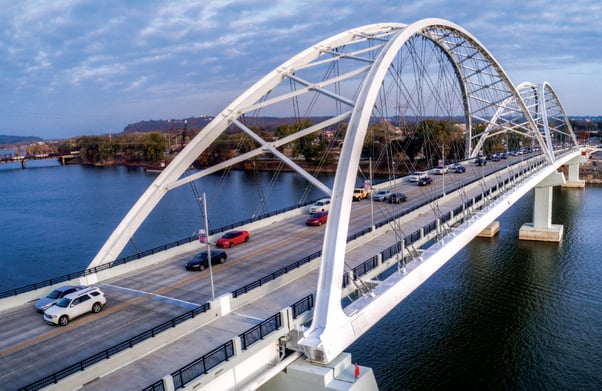 More than a third of the bridges in the United States are in serious need of repair. Keep that in the back of your head as you cross the next bridge on your way to the International Bridge Conference this June. Dig into the rich history and explore the latest advances of bridge design and construction as you network with engineers and other bridge professionals from all over the world.
July 2023
Denver, Colorado

July 15-19, 2023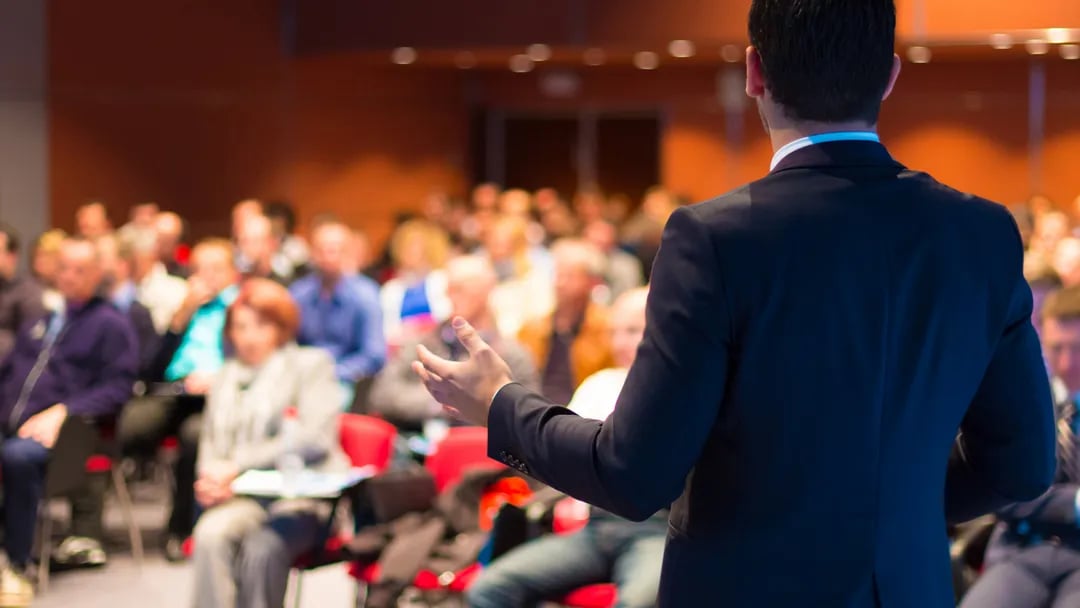 Nothing screams summer louder than financial management conferences. Construction projects aren't just built on steel pilings and concrete foundations. It takes money and sound financial expertise to guide a building project from beginning to end. If you need to brush up on your budgetary skills (such as construction forecasting to help prevent construction project overruns), what better place to learn than at the Construction Financial Management Conference?
August 2023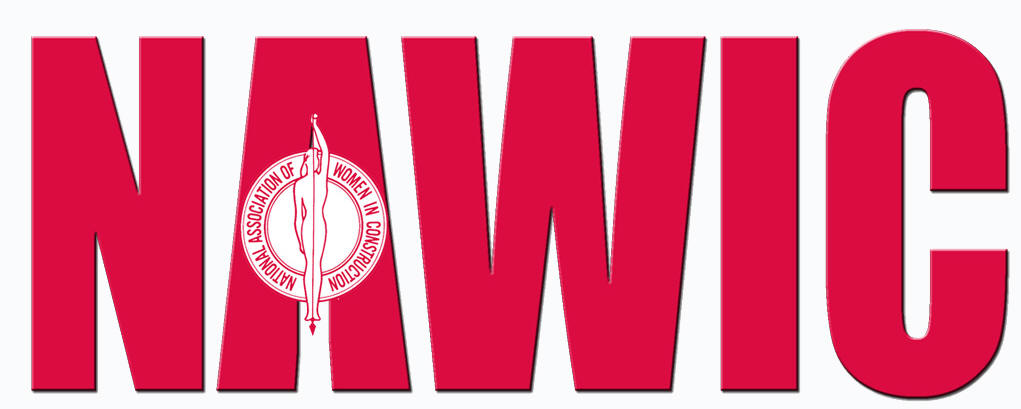 Network and share career growth strategies with fellow women professionals who have succeeded in the construction world. The exact location of the 68th annual NAWIC conference is still up in the air (signs are pointing to Portland, Oregon), so stay tuned for details.
September 2023
Las Vegas, Nevada

September 5-7, 2023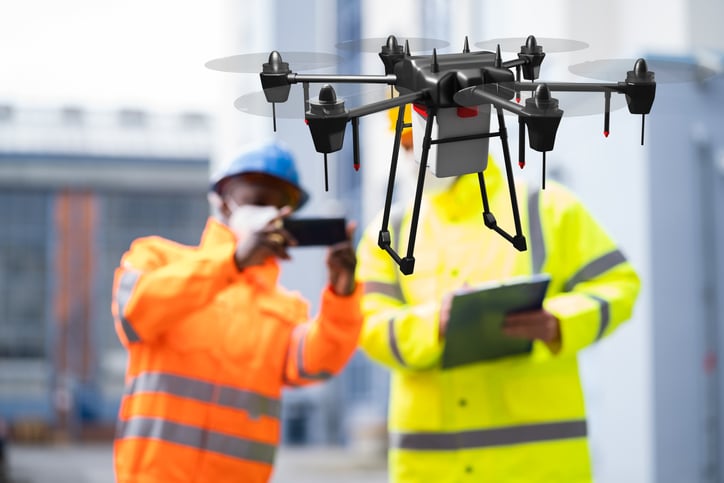 Construction drones are revolutionizing how building projects are conceived, designed, and built. From increased safety to topographical LiDAR scanning capabilities, the benefits of Unmanned Aerial Vehicles to construction work are too significant to be ignored. At the 2023 Commercial UAV Expo, you can test-pilot a drone, attend a series of thought leadership seminars, and browse an exhibition hall packed with technological wonders in the course of a single day.
Amana, Iowa

September 1-2, 2023
This next one is for all you crazy woodworkers out there who prefer to do things the old-fashioned way. "Unplug from the world of machines, dust and noise while listening to the crisp sounds of the hand plane, chisel and saw in a restored timber-frame dairy barn in the traditional, historic German village of Amana." Even the uninitiated will want to grab the nearest hand-tool and start whittling like mad after a description like that. And we have to say: Handworks hands-down wins the prize for coolest promotional artwork by a country mile.
Louisville, Kentucky

September 26-28, 2023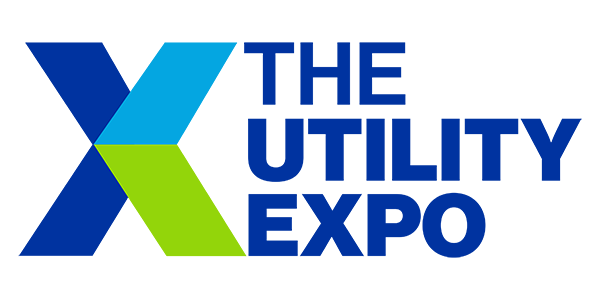 If you're still not tired of riding around backhoes and field-testing cutting-edge power tools, then you're in luck because the Utility Expo is coming to town. Sample new products and ideas from the best manufacturers in the construction business. The organizers of this conference boast that attendees will return to their companies "more confident, more intelligent, and more prepared for wherever the industry goes next."

Vancouver, Canada

September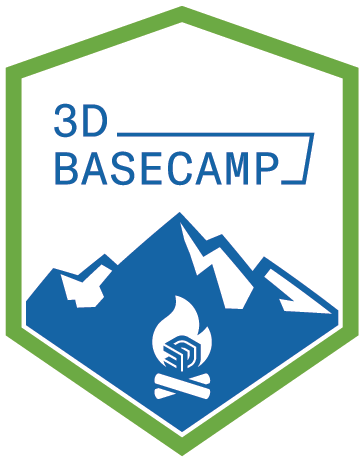 Looking to dip your toe into the world of 3D design? Then find your way to 3D Basecamp, a conference dedicated to learning and sharing information about SketchUp. Don't get it twisted: Sketchup is not a form of BIM software, but it can nonetheless be used as an effective design tool for construction projects. The specific dates for 3D Basecamp haven't been decided yet, though if they follow last year's conference schedule, it will likely be held some time near the end of September.
Bottom Line
There's plenty to look forward to in the world of construction over the course of the next year. Conferences offer unique opportunities to put you in direct contact with the people, technologies, and ideas that are driving our industry forward into the future. Plus they're a truckload of fun. So don't waste time. Dust off your calendar and start making some conference plans today!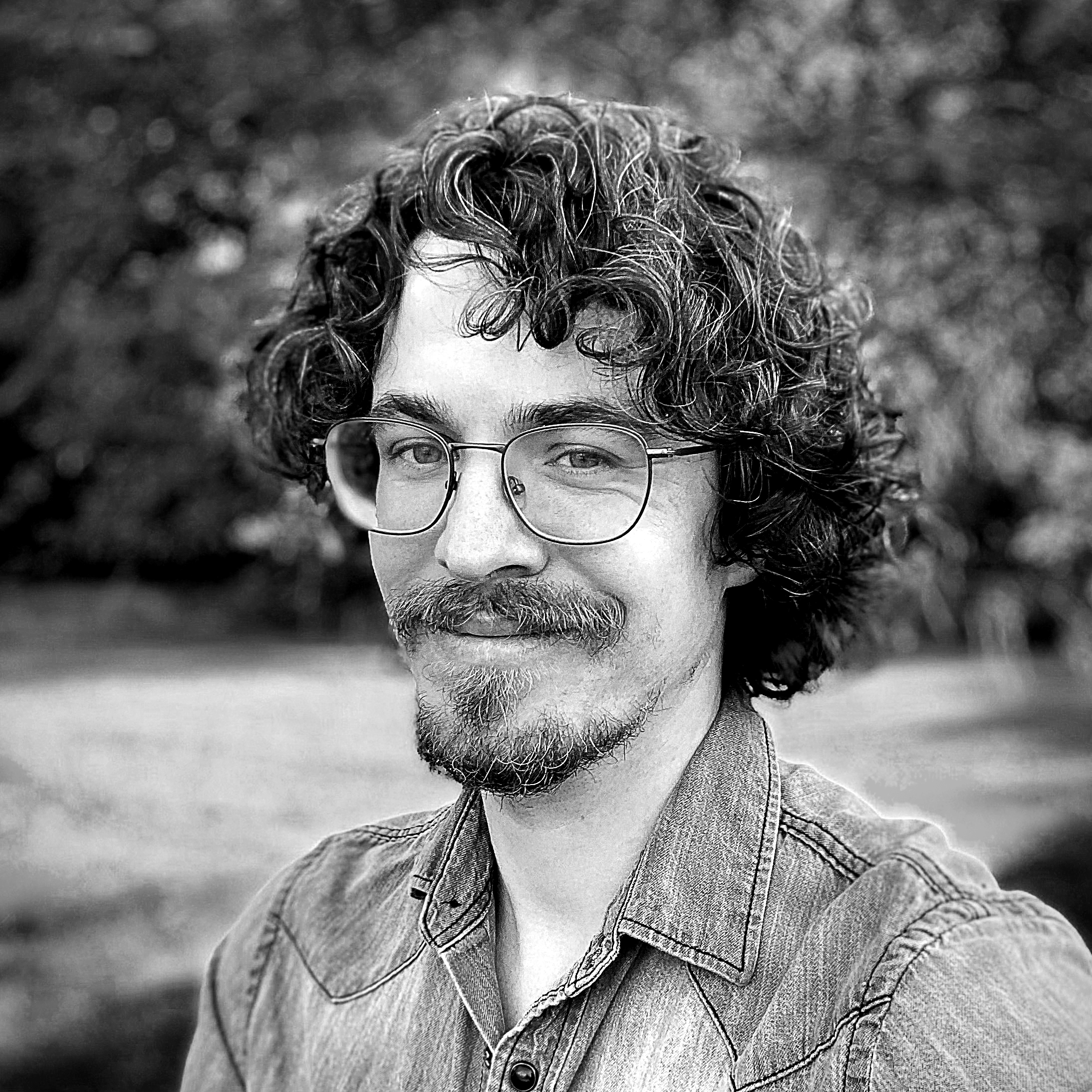 About the Author
Before joining the One-Key team as a Content Marketer, Mike Anderson served as a freelance writer and journalist for many years. His work has appeared in the New York Times and garnered investigative reporting awards from the Associated Press. He lives in Iowa City, IA with his wife Sarah and their three cats—Remy, Finn, and Scaredy Pete—whom they love very much.
More Content By Mike Anderson
Subscribe to Our Blog
Sign up to receive ONE-KEY™ news and updates.
Recent Articles
2023 has been a year of tremendous change and accomplishment for the One-Key team.
November 27, 2023
Editorial Note: This article was brought to you courtesy of Rose Morrison, managing editor of ...