10 Emerging Trends in Construction for 2022
Thought Leadership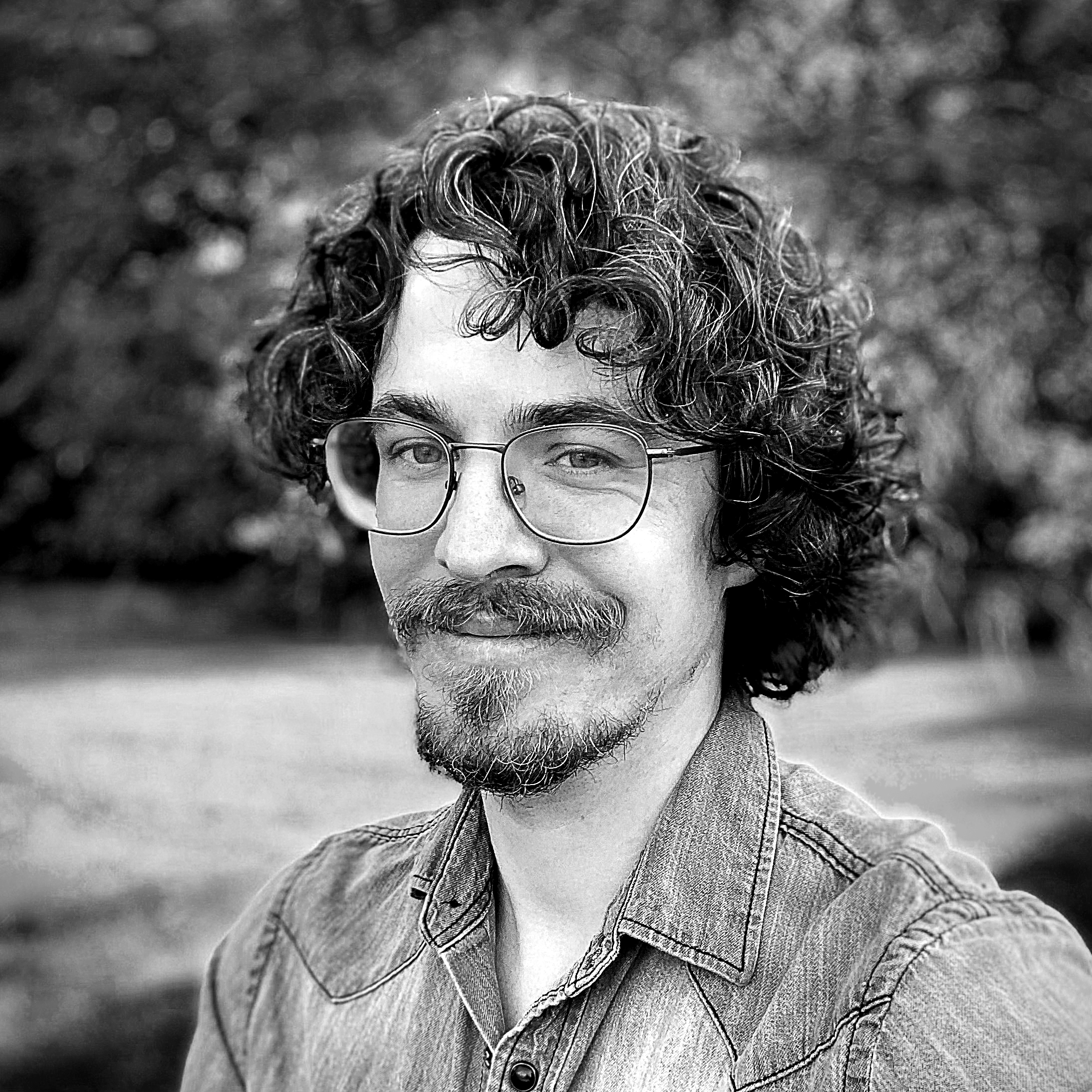 Mike Anderson
|
Published: January 19, 2022
|
Updated: April 29, 2022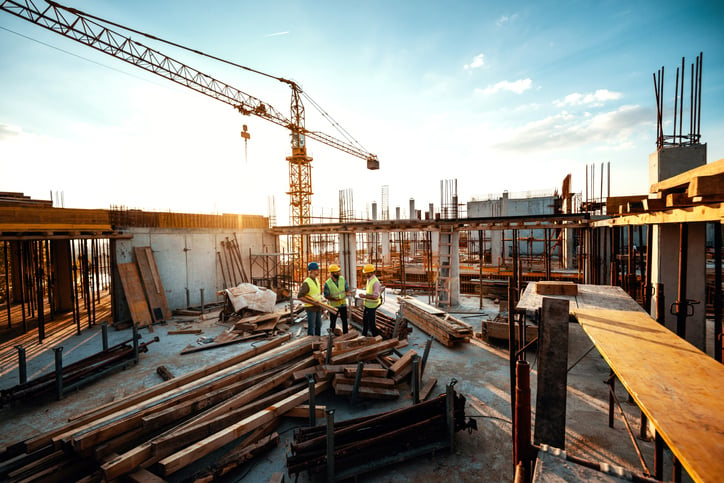 The new year is upon us, bringing with it a fresh chance to take stock of where we've been and where we're going on our latest trip around the sun. We're not going to sugarcoat it: At a glance, 2022 is probably going to be a bumpy ride. The COVID-19 pandemic is showing no signs of flagging and the construction industry continues to be vexed by rising materials costs, snarls in the global supply chain, and a shortage of workers. But opportunities abound to embrace new technologies and practices that add a greater degree of wisdom and sustainability into how we approach the challenging work of building the world of tomorrow. Whether you're a craftsperson or skilled trades worker, a private contractor or project manager, or simply curious about the state of play in the world of construction, it helps to have a map to guide you along the way. As you chart your course through the days and months ahead, think about keeping these 10 trends in the corner of your eye:
1. Green building practices and sustainable construction



By now, it shouldn't be news to anyone that climate change is a real thing that's being driven in large part by human activities. Rising global temperatures and extreme weather events will not only continue to pose direct threats to all life on Earth in the years ahead, but they will also wreak havoc on entire industries, as well as the built environments that we live, work, and play in. Construction is not immune to climate change, and as one of the largest contributors to global carbon emissions, it's imperative that Architecture, Engineering, and Construction (AEC) industry leaders take action now and commit to a more sustainable and eco-friendly way of doing business.
Thankfully, there's reason to believe that we're ever so slowly getting on the right track. A recent global survey showed that nearly 47% of engineering and construction executives list sustainability as their number one priority.
Here's a quick rundown of a few green building practices that you'll likely see more of over in 2022:
What's more, battery-powered innovations like MX FUEL™ light equipment provide a more environmentally friendly way to light the site, power the site, break up concrete slabs, or core through concrete walls without the hazardous emissions that are bad for the environment and for the user.
2. Labor shortages
An ongoing COVID-19 pandemic and the reverberations of the 2008 financial crash have drained the pool of construction workers in recent years, setting the stage for continued labor shortages in 2022. There are on average between 300,000 and 400,000 construction sector job openings every month. As it stands, to meet the demand, 740,000 new construction workers will be needed every year for the next three years, according to a
fall 2021 labor report
by the Home Builders Institute. Home Builders Institute CEO Ed Brady estimates that between this year and 2024, the construction industry will need to hire 2.2 million new workers.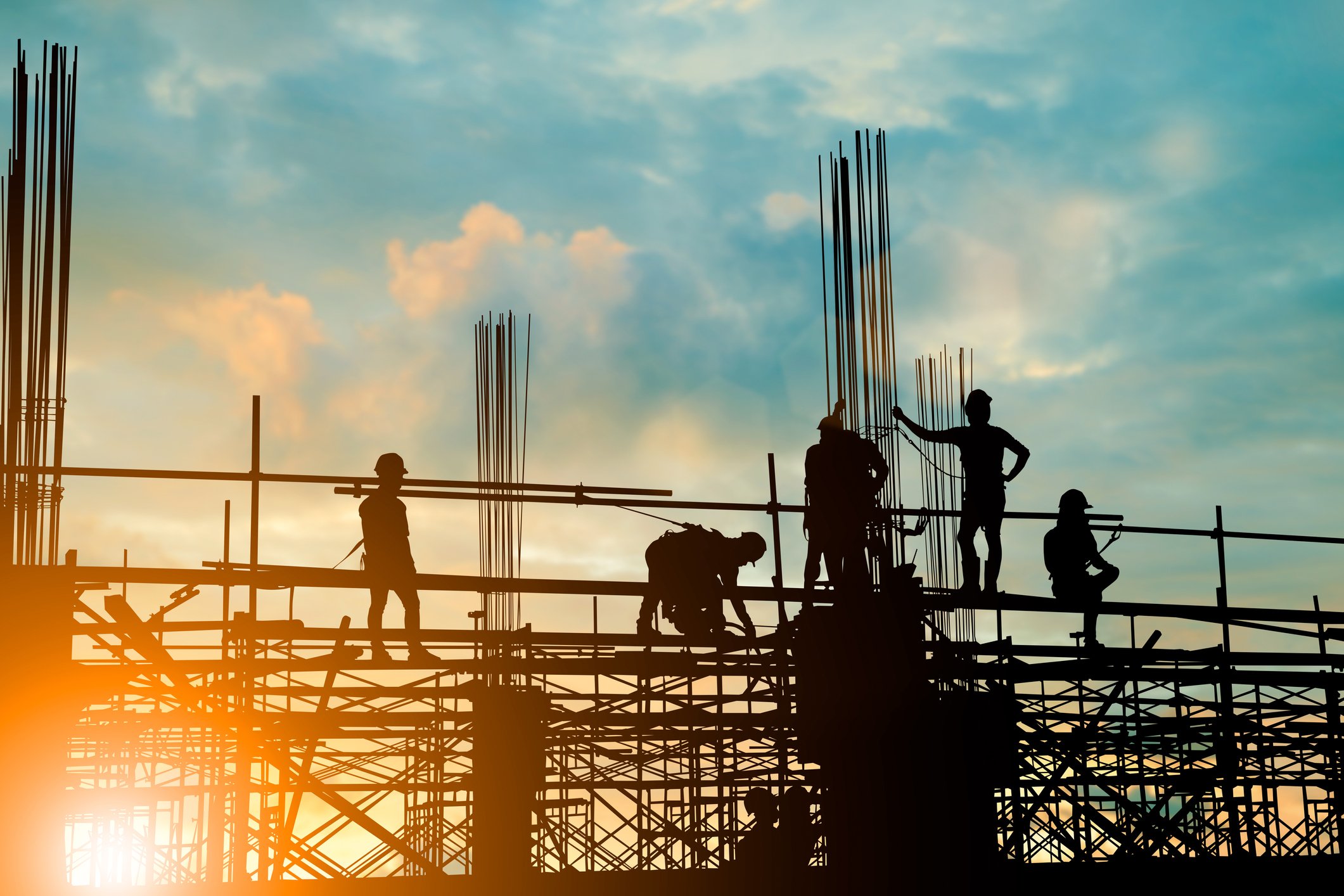 "That's a staggering number," Brady said, adding that the construction worker shortage "has reached crisis level. The situation will only become more challenged in the coming year when other industries rebound and offer competitive wages and benefits to prospective employees."
Increasing pay is always a good way to bolster a workforce. AEC leaders would also be wise, Brady said, to make construction more attractive to female, immigrant, lower income, and veteran workers. There are many exciting career paths available in the world of construction, whether it's well-established skilled trades like electrician or plumbing work, or emerging fields with skyward trajectories like solar photovoltaic installers and wind turbine technicians.
Plus, here's our advice on using inventory to address the labor shortage problem and tips for attracting skilled trades in demand.
3. Worker safety



Another way to attract and keep workers in the field of construction is to ensure maximum safety on the jobsite.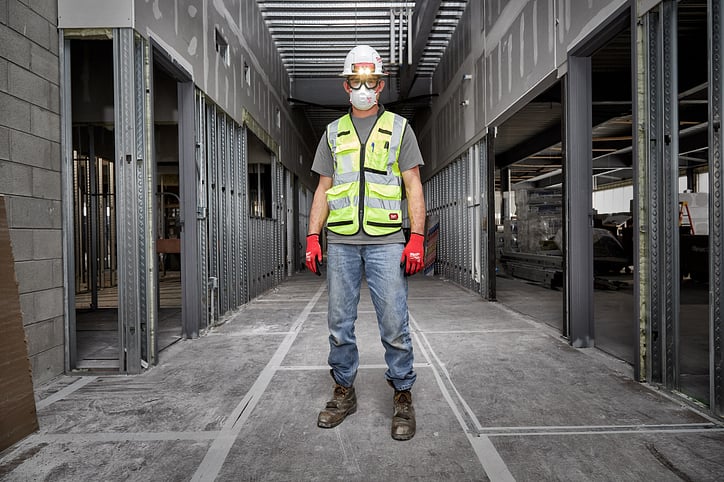 Safety saves time and money, fosters trust, boosts productivity, and most importantly: Safety saves lives. In a field as hazardous as construction, it cannot be emphasized enough how important it is to vigilantly observe proper safety protocols. Consider these numbers: In 2019, 20% of all workplace deaths in the US happened on a construction site and construction workers experienced almost 80,000 injuries, a staggering 23% increase from the previous year. So if you haven't already done so, make it your 2022 resolution to brush up on OSHA safety guidelines, hire a construction safety manager, and make sure your workforce is outfitted with the best personal protective equipment, like Milwaukee Tool's state-of-the-art line of BOLT safety helmets.
4. Rising materials cost



The COVID-19 pandemic and breakdowns in the global supply chain will most likely continue to hit AEC professionals in the wallet this year.
According to the National Association of Home Builders, the overall price of construction materials rose 19.4% between 2020 and 2021. This past summer saw the price of steel increase by 10% and the price of lumber continues to be a roller coaster ride, dipping in the summer months and surging upward again past $1,000 per thousand board feet in the winter. One of the main drivers in the volatility of lumber prices has been the supply chain problems caused by recent flooding in parts of Canada–an example of climate change already at work on the construction industry. Historic levels of inflation will likely be cited by political and industry leaders as another reason for why the cost of construction materials will remain high for the foreseeable future. The best thing AEC pros can do given the circumstances is to be extra careful about what projects they enter into, firm up relationships with suppliers, and consider hiring a full-time inventory manager to keep better track of your most scarce and expensive assets.
5. 3D modeling
The blueprints for the buildings and cities of the future aren't being drawn out on pen and paper. They're being assembled, one component and interlocking system after the next, in the virtual sandboxes of advanced 3D modeling software suites.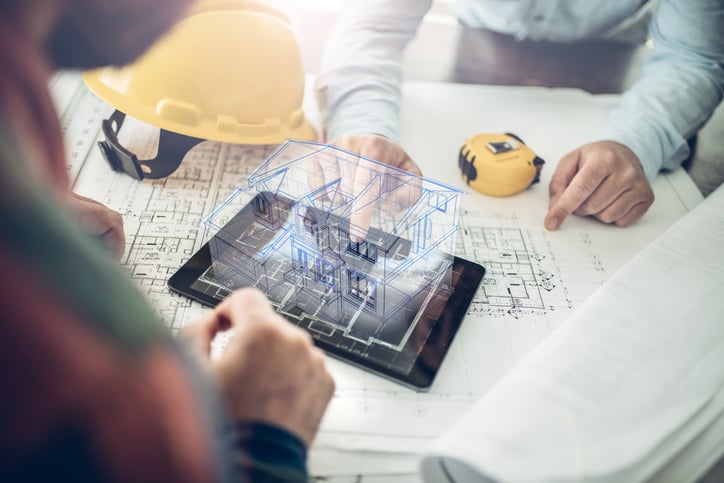 BIM, or Building Information Modeling, is a technology that has matured only within the last decade or so and has nonetheless managed to unseat CAD (Computer Aided Design) as the design tool of choice for architects and engineers. It's often said, and it bears repeating: BIM isn't just a technology, it's also an evolved process of collaboration that breaks down the barriers between specialties, facilitating an unprecedented level of interplay and co-creation between disparate disciplines during every stage of a building's lifecycle. BIM's granularity of detail and comprehensiveness of scope allows project teams to envision and play with all kinds of exciting new possibilities for the built environment, not the least of which being heightened sustainability. The range of abilities that BIM confers is so multi-faceted and complex–especially when combined with GIS–that a whole new slate of construction career roles has been created under the categorical header of BIM specialist. And though it isn't as widespread yet, the same 3D modeling software tech behind BIM is slowly being applied to cities in the form of CIM, or City Information Modeling in the hopes of designing and managing the smarter and more eco-friendly metropolises of the future. Again, it hasn't quite taken off, but 2022 may just be the year that industry leaders wake up to the potential of CIM.
Learn how you can leverage the relationship between BIM and asset management.
6. Smart tools
Recent generations of smart tools–like Milwaukee® Tool's lines of FUEL™ and FORCE LOGIC™ power tools–are changing how construction work gets done. Tools are now capable of so much more than the task that they were designed to accomplish. Connected via the Internet of Things (IoT), smart tools can communicate with each other and arm their users with a wide range of information that even a few years ago would have been the stuff of science-fiction. Take ONE-KEY™ for example, our free digital inventory management program that helps you organize and keep track of your tools and equipment from the screen of your phone, smart device, or personal computer. Using Bluetooth Low Energy (BLE), One-Key empowers users to track the physical locations of tools, remotely adjust their settings, and sync them up with your digital loadout, where a wide range of tool information can be edited, displayed, and shared with others. Many of Milwaukee's tools are built with onboard BLE trackers and are compatible with One-Key straight out of the box—while also offering increased performance, precision, and a wealth of utilization data for smarter use and quality assurance.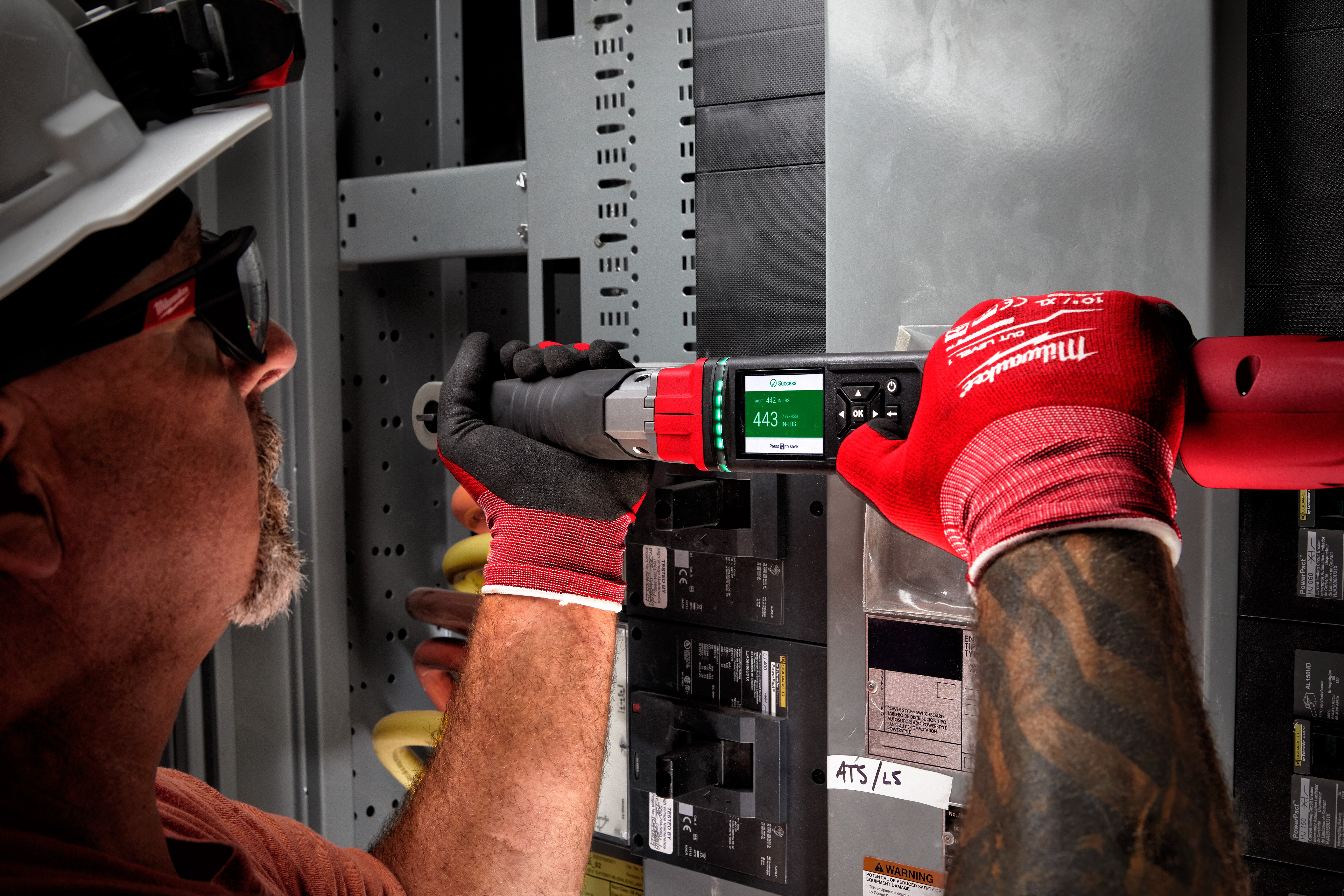 Consider, for instance, solutions like our digital torque wrench, which takes guesswork out of the commercial electrical installations and helps prevent repetitive motion injuries, while many of our impacts come with "anti-kickback," and our Sawzall® reciprocating saw has "cut brake" to prevent damage to materials. But there's even a solution for "smartening up" tools that aren't compatible with One-Key, be it an older Milwaukee tool or even a tool built by another company. Milwaukee's legacy TICK™ and new line of heavy duty Bluetooth tracker tags can be strapped, glued, or screwed to any item you please, and monitor their whereabouts as well. The latter provides a built-in speaker you can ring from the app if it's not in eye-shot, plus additional industry-leading tool tracking tech like NFC and an on-board accelerator to put your tool's location into greater context. One-Key has continued to evolve and improve since its release in 2016, so keep your eyes peeled for new upgrades and improvements this year.
Related reading:
7. Offsite construction



Offsite construction is already upending how we put our buildings together. Instead of cobbling together walls, floors, and ceilings piece by piece amid the chaos of open-air jobsites, we now have the capability to assemble them and other building components in the controlled indoor environments of offsite manufacturing facilities.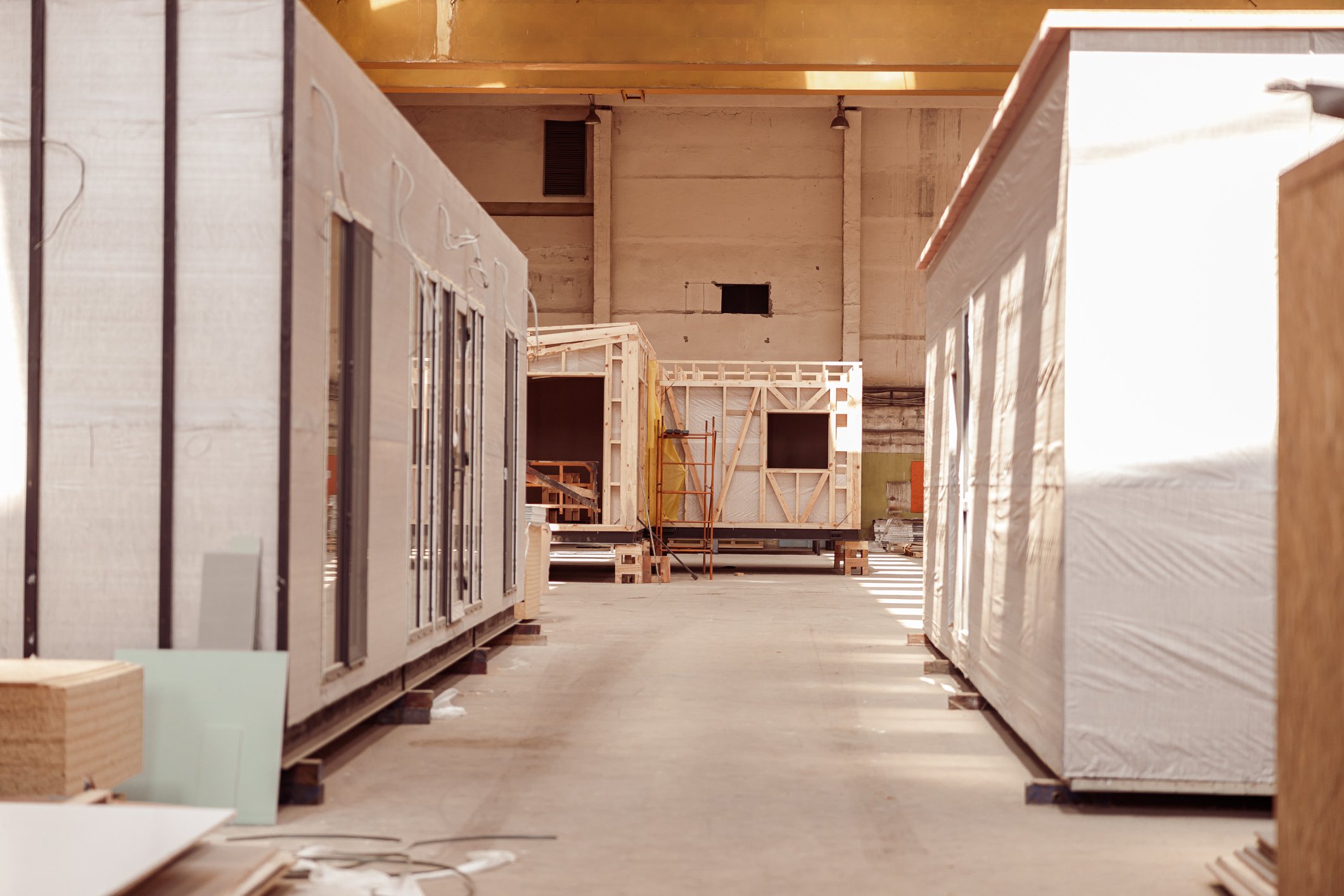 The offsite approach to construction has proven to be faster, safer, cheaper, more environmentally friendly, and often results in a higher quality product in comparison to the traditional method of construction. Whether it's prefabricated construction, modular construction, or large-scale 3D printing, you can expect to see more examples of major projects taking advantage of offsite construction in 2022.

8. AR and VR



Like it or not, we are entering an age where Augmented and Virtual Reality technologies will soon become common features of both the real and virtual landscapes that we inhabit.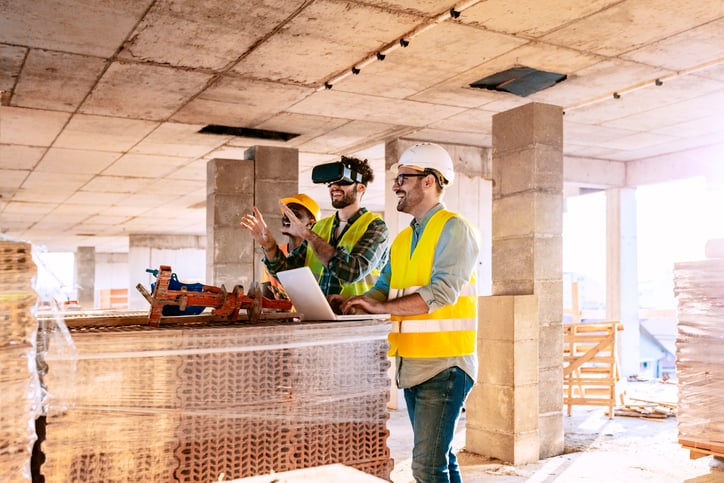 AR ready "smart glasses" in particular have shown great potential as an invaluable tool for the construction industry. Depending on the model, smart glasses can be used to capture audiovisual media, project hologram-like visualizations on the actual environment, and a whole other range of possible applications. A construction worker fitted with a pair could use their smart glasses to pilot construction drones, receive visual safety prompts, learn from virtual teachers on the job, and explore simulated spaces within BIM programs. AR and VR remain works in progress, with their clunky wired headgear and steep price points, and the extent to which we as a society embrace these nascent simulating platforms remains to be seen. Which reality do we want to live in? A commodified and all-encompassing virtual landscape? Or a world where AR and VR interfaces are more narrowly applied to certain tasks and applications, like aiding doctors at the examining table or construction workers on the jobsite? Whatever your answer, with Facebook's announcement of its impending creation of the Metaverse, it's a safe bet that AR and VR are here to stay, and that 2022 may see some interesting developments in this area.
9. Smart cities



Smart cities have had a checkered run-in recent history, but the drive to build highly technological interconnected cities remains strong.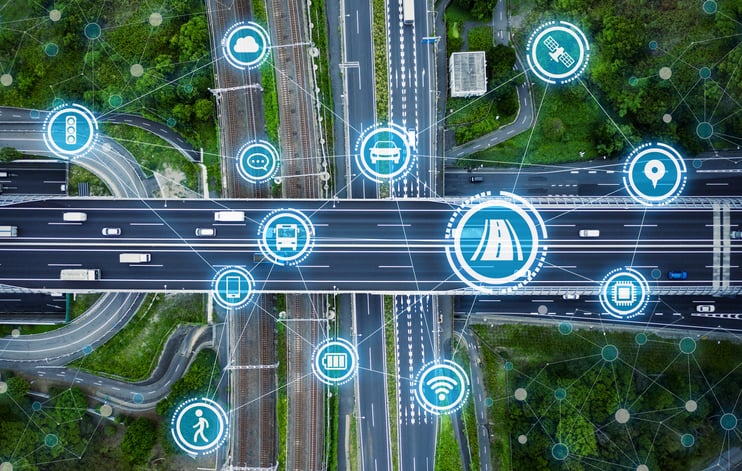 The cost-benefit analysis of smart city projects is very much in the eye of the beholder and may change depending on which particular project is under discussion. Wherever you fall on the issue writ large, there's no denying that smart cities mean big money for the construction industry, with proposed projects like Telosa expected to cost upwards of $400 billion to build.
10. Construction robots



Rather than fearing imminent replacement or annihilation by robotic overlords, construction workers in 2022 can expect to be aided on the job by a growing number of automated helpers.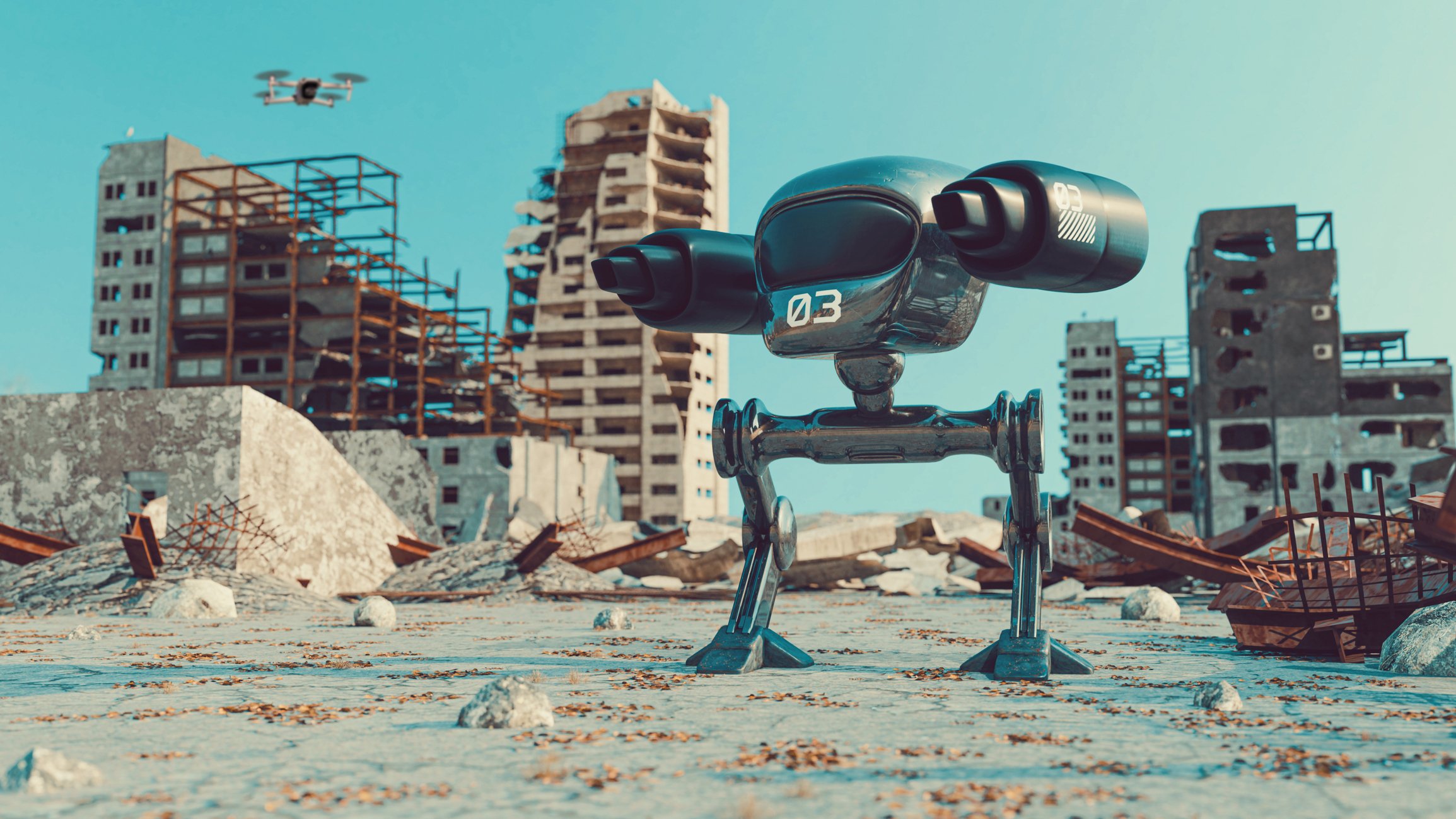 Robotic exo-skeleton harnesses worn by construction workers can enhance their strength and stamina and protect them from muscle strains and other injuries. Lift devices like the MULE robot can similarly assist workers in the lifting and placement of heavy loads. Construction drones flitting in the air can also provide real-time progress reports, monitor assets on the ground, and keep workers out of harm's way by conducting hazardous aerial inspections that would otherwise have been done by an inspector scaling a rickety scaffolding or ladder. Meanwhile, demolition, bricklaying, and welding robots can dramatically increase efficiency and free up workers to focus on other critical tasks.
Looking Ahead:
What Is the Future of Construction
?
If we only do one thing in 2022, it should be to remember that it's up to us and only us to decide what kind of world we're going to build together. For the time being, there's no artificial intelligence that comes anywhere close to matching our own. So, no matter what challenges lie ahead, we remain the masters of our own destinies. What trends we decide to hop onto and which approaches to construction we choose to prioritize over the course of the next year will determine what the world will look and feel like for many more years to come. It's up to us to be bold, to choose wisely, and to enter into the new year with eyes wide open to the exciting possibilities that lie before us.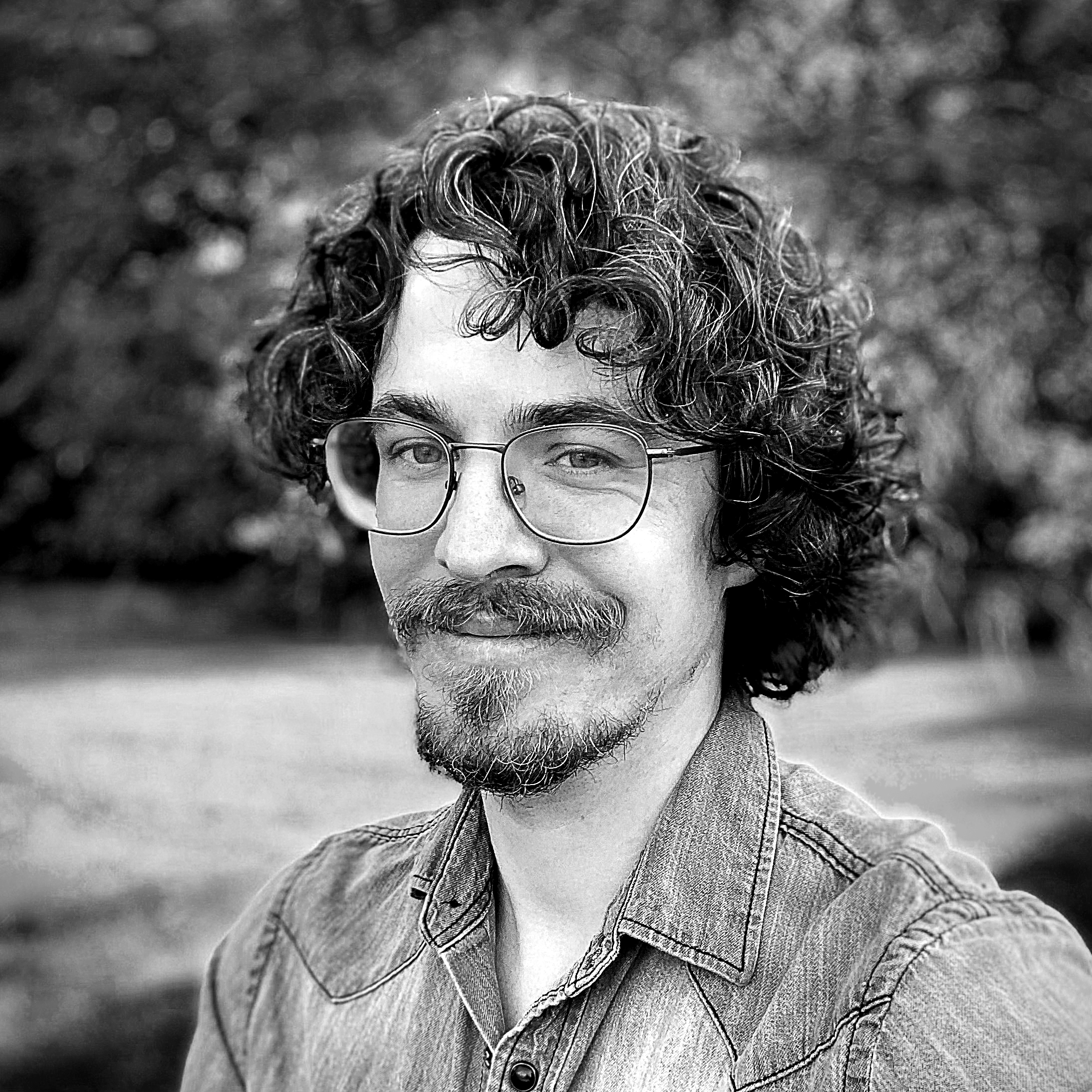 About the Author
Before joining the One-Key team as a Content Marketer, Mike Anderson served as a freelance writer and journalist for many years. His work has appeared in the New York Times and garnered investigative reporting awards from the Associated Press. He lives in Iowa City, IA with his wife Sarah and their three cats—Remy, Finn, and Scaredy Pete—whom they love very much.
More Content By Mike Anderson
Subscribe to Our Blog
Sign up to receive ONE-KEY™ news and updates.
Recent Articles
Editorial Note: This article was brought to you courtesy of Rose Morrison, managing editor of ...
September 13, 2023
In the next installment of our employee spotlight series, we introduce Aaron Wenzel, a product...
September 11, 2023
If you're a construction professional searching for a simpler way to efficiently manage your...