The State and Future of Automation, according to 5 Experts
Thought Leadership
Lucas Marshall
|
Published: June 12, 2023
|
Updated: June 28, 2023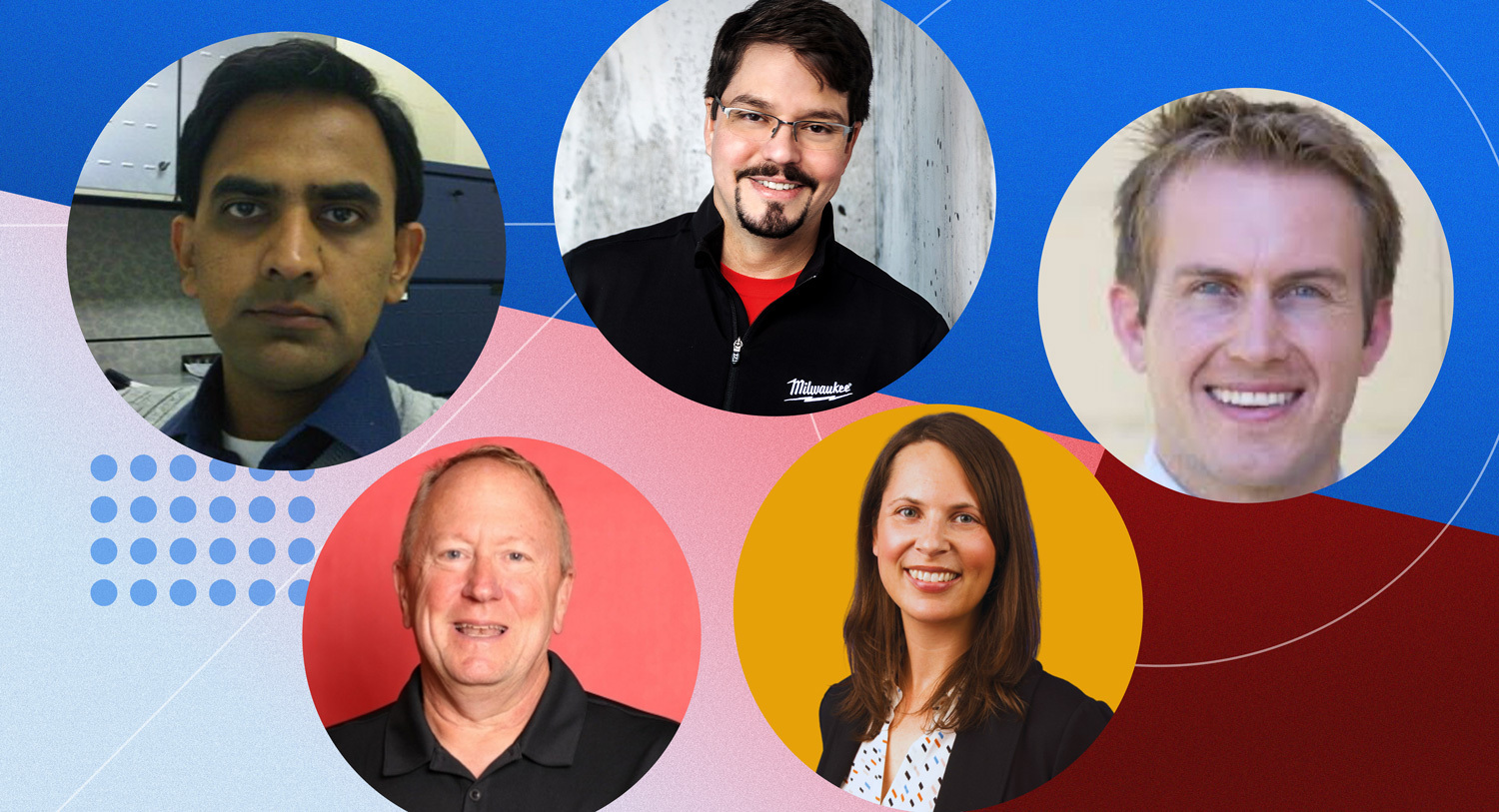 The rise of construction automation comes at a critical juncture when labor shortages top half a million, Construction Dive reported in February.
We've previously discussed the positive impact construction robots may have on safety, just as revolutionary smart tools from Milwaukee Tool can help automate previously monotonous, repetitive tasks, while our engineering teams have integrated machine learning in power tool design to protect against dangerous events like saw or drill kickback.
On the other side of automation, artificial intelligence and topics like generative design have ruled the headlines in recent memory, particularly pertaining to ethical concerns.
In a time of such rapid technological advancement, we thought it prudent to get a temperature check and cross-industry consensus — in that vein, we asked a panel of five experts their thoughts on the current state and future of automation in 2023.
We asked them, "What is the future of automation in 2023?"
Here's what they had to say!
Insights from Experts in Supply Chain, Manufacturing, Risk, and Construction Technology
Padmanabhan (Padhu) Raman, Cofounder and Chief Product Officer, Osa Commerce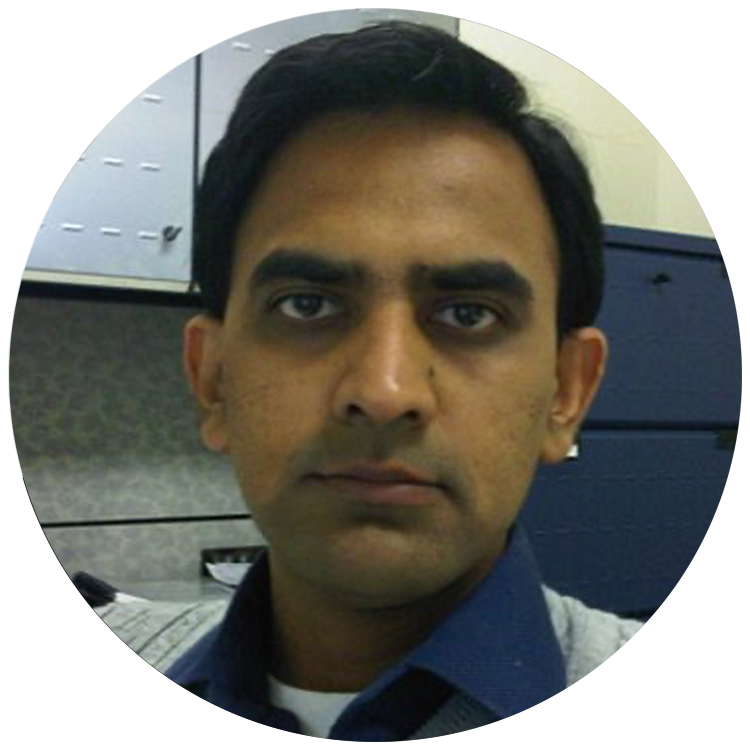 "Supply Chain Technology has gone through numerous advances in automation. It will continue into the next five years:
Warehouse Automation focused on Picking/Packing Efficiency

AMR/AGV's based Picking and Packing Automation. It involves multiple automation types – Person to Goods, Goods to Person, and Robotic Picking.

Robotic Process Automation (RPA) with Prescriptive Decision-Making through Digital Supply Chain Twin.

Last Mile Delivery – Autonomous Vehicles with Automated Guided Vehicles

Internet of Things (IoT) – For Automated Movement Tracking."
As to unforeseen risks that automation may bring, Raman called out: "AI-based prescriptive [decisions] with uncontrolled execution and management," as well as "Cyber Security and an increase in the number of automation and systems also increase the data trust and privacy issues."
Specifically relating to generative AI, Raman said that, with "ChatGPT handling Supply Chain Labor Management, and Performance Management, [leaders need to manage] through emotional aspects." He explains, when "prescriptive and non-emotional, decisions can be disastrous."
About Padhu: Padmanabhan (Padhu) Raman is the cofounder and Chief Product Officer (CPO) of Osa Commerse (short for "One Step Ahead"), a company that offers an AI-powered supply chain SaaS product. Its benefits include unified collaboration, predictive analytics, scalability, and more.
Robert LaCosse,
Senior User Experience (UX) Researcher, Milwaukee Tool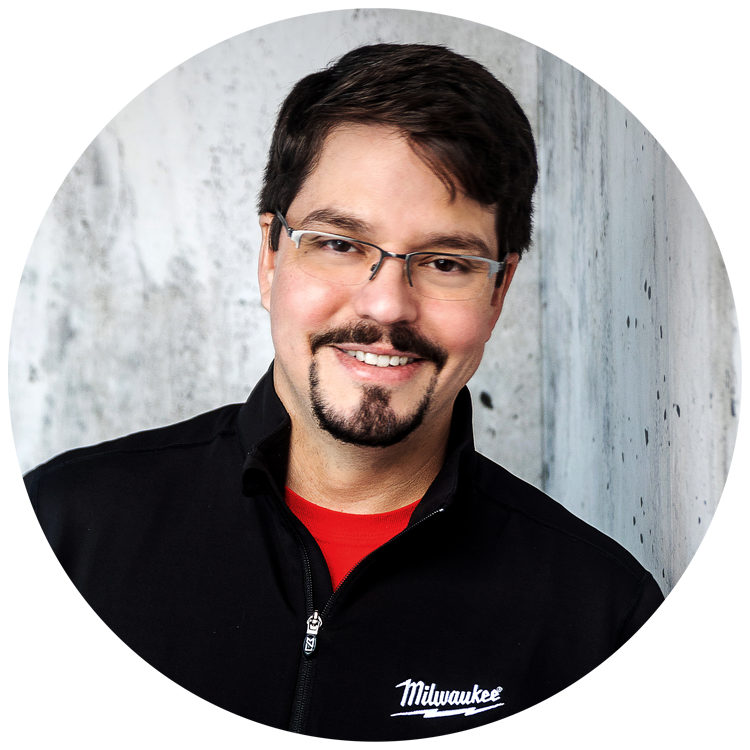 Automation seems to occupy predominantly one of two categories.
Improving Precision and Accuracy, Faster
One is raising the precision and accuracy of a known task beyond where a human could effectively do that and in the same breath – pushing that task into a potentially unoccupied space of time on a jobsite.
So, when we talk about a device that represents, say, jump in automation, the first one that comes to mind is Dusty Robotics. Picture a Roomba that paints layout lines automatically on a concrete floor. Since you don't have a human at the helm, essentially you have the possibility for a human as the initiator, as the calibrator. The human can simply hit run once the robot is calibrated, and then the robot does the job seamlessly without the pauses that a human would otherwise need in order to cross check work, do all that type of stuff. And then since it can condense the task and can deliver with absolute precision and accuracy, maybe that task becomes something that fits at the end of the day – you can picture maybe the robot roles as soon as all the floors are complete. Or maybe after hours, so that when the next work day starts, you don't have any lag time. You don't have to eat a day.
Automating Procedural Tasks
Another example, a bricklaying robot, scratches at the other side of automation and this is the one that I think is really going to hit hardest and have the most positive impact in the construction sector.
It is essentially removing the need to have a human do procedural tasks, which frees them to focus on work with more variability and higher propensity for complexity where human intelligence is needed to solve. This shift in areas where human labor is required may also extend the longevity of the average trade career by relegating the most physically intensive and/or mentally numbing tasks to automated assistants.
By the same token, you can look at integrating chatbots. We're talking about, for example, a support call. Or, picture this: A Superintendent calls in to a crib to place a phone order for a resupply during the week.
This call could potentially be fielded to a chatbot with generative AI in place. It's not just a chat, but it's a chatbot that has a complete history and knowledge of every conversation with that Superintendent. It potentially has access to the data that describes that construction site, so it already has an awareness of what might be needed. Over time, the chatbot might have an awareness or some level of archival or historic data that would already inform and potentially lend a predictive element to phone orders for resupplies that are made throughout the history of a project based on prior project models.
Editorial Note: Robert has recently contributed his thoughts on the role of Generative AI in construction.
About Robert: Robert LaCosse is a Senior UX Researcher at Milwaukee Tool who works on the One-Key team. He's worked for companies like Intel and Razorfish, serves as a UX mentor, and teaches college classes as an adjunct professor.
Patrick Hogan, Founder, Handle.com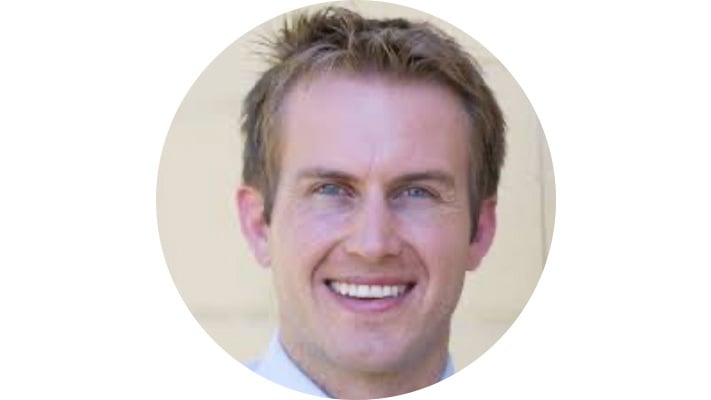 I see three key things that will make a significant impact on the construction industry, specifically in the legal compliance space.

First, there is a continuous emphasis on data-driven decision-making, supported by improved data analysis. Automation makes it easy to centralize disparate sources of data within an organization, allowing them to analyze and extract insights that drive business decisions.

Second, there is a growing push to make solutions modular in order to maximize the benefits of digitization and automation. Providers in construction technology need to ensure that integration is always on their radar when creating tools and platforms.

Third, a real challenge that many will have to face proactively is security. With the spread of automation and cloud migration sprinting in lockstep, companies need to be mindful of cybersecurity risks and make sure to only engage with providers and partners that equally understand the importance of securing systems and safeguarding against potential threats.
About Patrick: Patrick Hogan is the CEO of Handle.com, where they build software that helps contractors and material suppliers with lien management and payment compliance. The biggest names in construction use Handle on a daily basis to save time and money while improving efficiency.
Alan Gasvoda, End User Productivity – Continuous Improvement Lead, Milwaukee Tool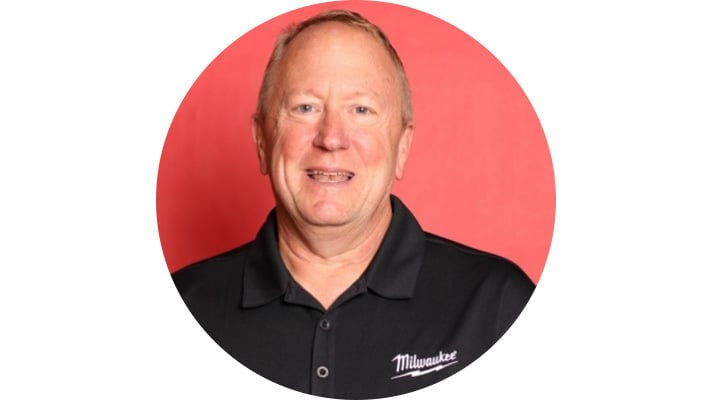 The continued advancements of BIM models. Those are really great tools to start to visualize how the work really looks. Being able to look at the build in three dimensions versus just two-dimensional drawings has been a huge tool and technology that's helped support the industry. And it plays in so many different things beginning in the design phase, all the way to build to work through to resolve issues and advance before we get to the field. That's a huge thing. Another one we'll see continuing is the integration of technologies to support the business throughout the phases of construction.
These integrations are valuable to put information into the hands of people who do the work in a more real-time: e.g.,
Digital twins

allow confirmation of builds and the ability to quickly reconcile differences.

Advancements in technology to track information, to say, "Hey, here's a subassembly

in prefab

and I can now scan and confirm against the model that's been put in place." A wide variety of these scanning technologies exist that aggregate information in real time and

eliminate the manual paperwork

where people would normally have to do administrative tasks that take up their day.
Then, there's advancements like total stations per layout, robotic devices that do layout on the ground and can print 3D images on the ground with the layout for that floor. There are lots of startups and investments in other types of robots. Whether it's priming, taping, and cutting drywall, installing hangers overhead – whatever it may be, there are a lot of different advances.
While I don't think we have figured out the latest and greatest beyond those that are used for layout and are truly scalable and applicable on the jobsite for a repeated basis at a manageable cost? We're learning a lot, and I think the more and more we get constrained by labor on the jobsite, the more we'll look at those opportunities for robotics to continue build a strong foundation in the business.
About Alan: Alan serves as an End User Productivity Leader for Continuous Improvement at Milwaukee Tool. He has served as a leader for supply chain and lean materials for GE Healthcare and has held director- and senior manager-level roles at MillerCoors, ARAUCO – North America, TreeHouse Foods, and Foremost Farms USA. In addition to his role at Milwaukee Tool, he currently serves as a voluntary AME Excellence Award Assessor at the Association of Manufacturing Excellence (AME).
Abby Ferri, Chief Risk Officer, Insurate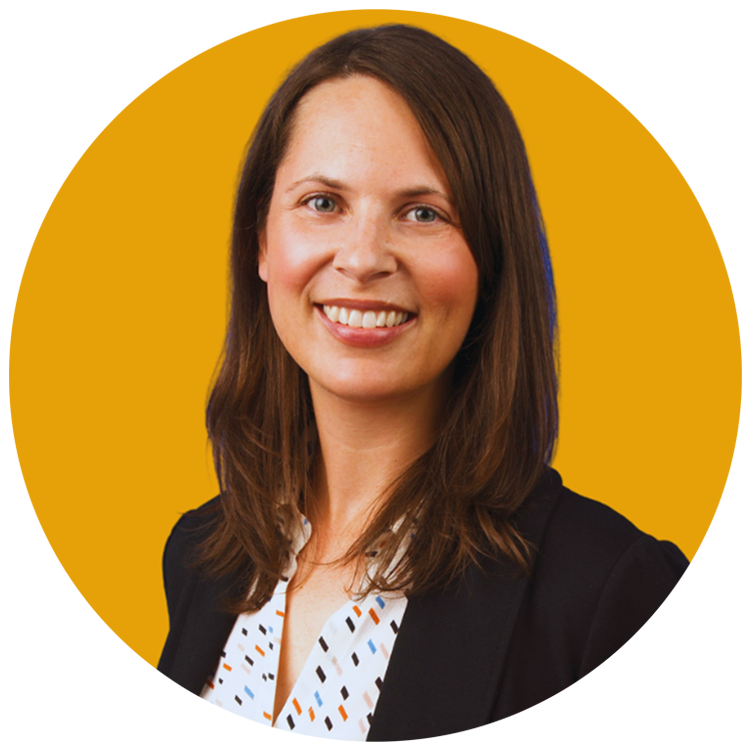 Speaking specifically on generative AI, Chief Risk Officer Abby Ferri noted, "Trained Large Language Models (LLMs) that pick up where ChatGPT, Google Bard and others only provide general information can be a huge asset to organizations that need to speed up learning curves or automate the answering of fairly low-level questions from internal staff or external clients and partners."
Ferri also discussed the importance of using generative AI as a tool to augment human productivity, and not a full human replacement. "The speed of information will only increase," she explains, "So making sure that content is verified by a human is always important!" She expounded, "Whether you're using a ChatGPT-like resource for technical information or posting something on the company's social media profiles, human engagement is still required."
She also spoke to the risks of emerging technology such as "deep fakes," an application of machine learning and artificial intelligence to generate "synthetic" visual and audio media. Such applications have been seen in the news to present multiple potential concerns.
Ferri points to a practical use of the technology, explaining, "Deep fakes for the purposes of safety training and showing what NOT to do could be a worthwhile use of this technology." She stresses the risks, stating, "Human engagement is key to pull this off in a humane and meaningful way."
Speaking to address risks of both generative AI and deep fake technology, she stressed the need for training the technology against emerging risks.
"Continued use of these emerging resources helps train them to resist misinformation and images that don't represent reality," she explains. "Early adoption isn't for everyone, but it speeds development and improvement of these new and exciting tools."
Ferri concluded, "It's so important for companies to continue to reevaluate their insurance coverages and corporate stances and policies on security, terms of service, and other governance. Professionals must stay on top of best practices in these emerging areas and find trusted partners in legal, insurance, and communications at minimum."
About Abby: Abby Ferri is Chief Risk Officer for Insurate
About Insurate: Insurate is a workers' comp carrier that uses their proprietary Safe-Tier™ underwriting tool for data-driven insight without the overhead of deploying wearables, sensors, or monitoring applications.
What Is the Future of Automation in 2023?
Consensus from Experts
Experts agree that automation is critical to address many of the challenges the construction industry faces. "I think automation really hits right there, especially in an industry that has extremely high labor scarcity," LaCosse notes.
Fortunately, the dystopian future, where machines rule humans, remains in science fiction. Experts agree that automation should be used to augment the industry's human workforce, not replace it.
"[It's not so that we can replace people with robots," LaCosse explains. "We can move those highly commodified human laborers with advanced reasoning capabilities into the higher skill and higher pay positions." He expounds:
The classic example you might look at is, let's say a larger construction company has a box truck that goes around to the different jobsites during a day and essentially transports tools and material from crib and yard to the various sites now. A lesser use of a human is to have one human driving the truck and another in the passenger seat, riding along to help with unloading. That person in the passenger seat could probably be put to better use, say, as an apprentice in any number of trades, doing administrative work in the office, you name it. There are better uses for that person and I think automation really hits right there, especially in an industry that has extremely high labor scarcity.
Gasvoda agrees. "It's not that they're replacing people but that they're refocusing people. And the robotics are typically done to those tasks that people don't typically like to do anyway, and it provides the industry the chance to upskill their current workforce."
He goes onto elaborate from his own experience helping businesses improve productivity and adopt lean management principles. "So many places that I've gone to will take people who have worked in the field and they're now doing BIM/VDC modeling – [automation] helped employees expand their capabilities by building onto existing skills," he explains.
About the Author
Lucas is Content Marketing and SEO Manager for Milwaukee Tool, where he and his team raise awareness about the company's digital products and educate users on best practices through a variety of content vehicles.
More Content By Lucas Marshall
Subscribe to Our Blog
Sign up to receive ONE-KEY™ news and updates.
Recent Articles
Editorial Note: This article was brought to you courtesy of Rose Morrison, managing editor of ...
November 13, 2023
There's a whole alphabet soup of inventory management methods to choose from if you're a...