11 of the Best Construction Industry and Technology Podcasts
Thought Leadership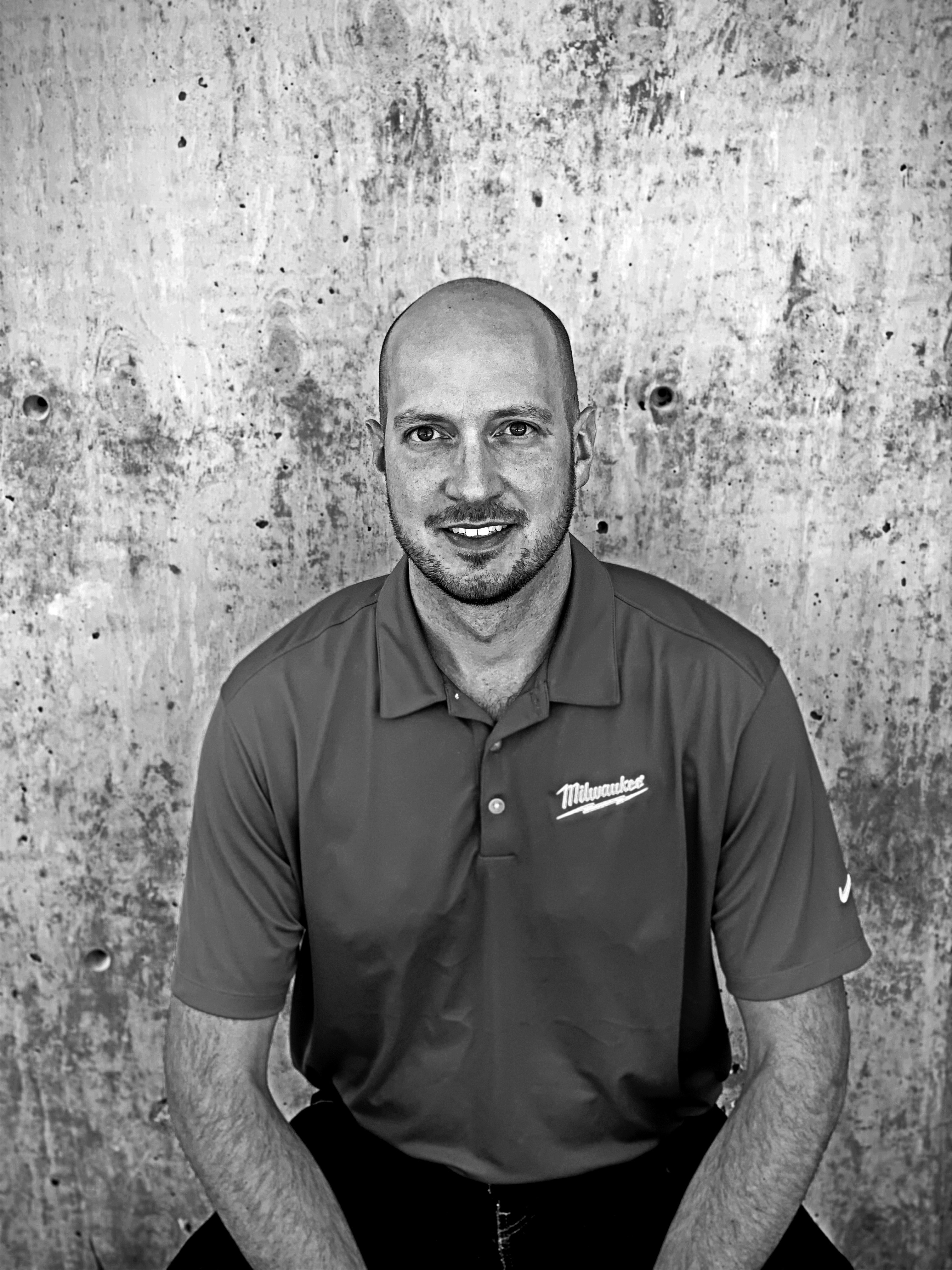 Andy Lambert
|
Published: November 18, 2022
|
Updated: November 18, 2022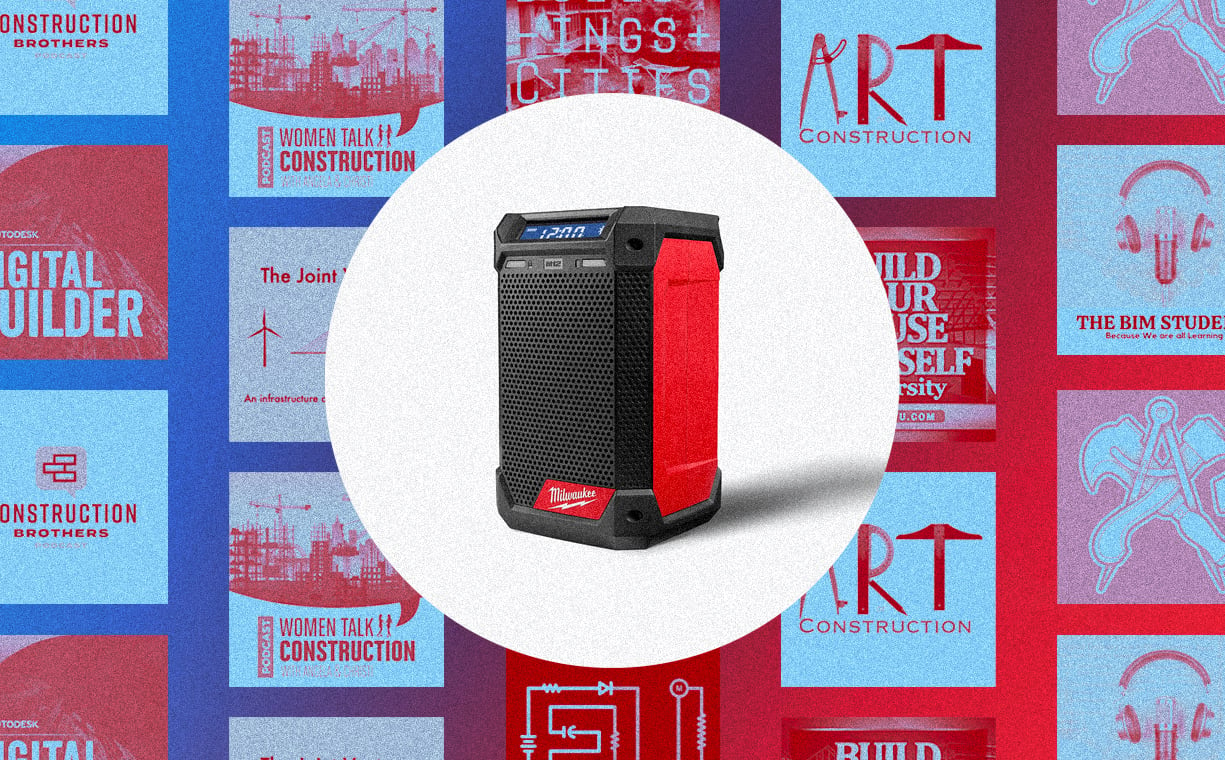 One of the most delightful twists of our digitized era is the unexpected survival of good-old-fashioned auditory storytelling in the form of–*drumroll*–The Podcast (insert obligatory comment regarding the abject incorrectness of "Video Killed the Radio Star" by The Buggles).
Everyone has a podcast these days, and there are so many about construction that we thought we'd put together a short list of a few of our favorites.
The list below (presented in no particular order) has a little something for everyone—whether you're a general contractor, construction technologist, project manager, architecture nerd, or someone who just wants to learn how to make the built environment a healthier and more sustainable place.
Okay, let's listen in.
Jump Ahead:
If you're looking for a household name construction technology and innovation podcasts, the ConTech Crew is exactly what the doctor ordered. Founded way back in 2016 by James Benham, Josh Bone, and Rob McKinney, each episode of the ConTech Crew features an expert or influential figure within the construction technology space who is interviewed by the Crew on a topic ranging from 3D printing to innovate construction productivity apps to machine learning and other breakthrough technologies.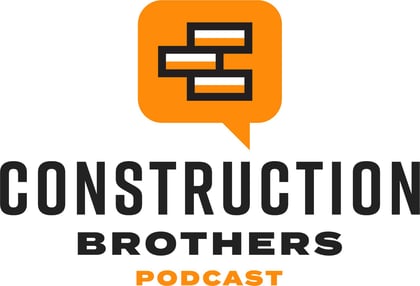 Construction Brothers opens up conversations about difficult-to-discuss issues with genuine empathy, care, and curiosity. Sure, you can listen in once a week to hear brothers Eddie and Tyler Campbell chat with guests about nitty gritty industry topics like business strategy and supply chain management (the two brothers work together at a family owned BIM construction company). What makes Construction Brothers unique, however, is Eddie and Tyler's willingness to also tackle deeply personal matters of the heart, like the challenges of fatherhood or the importance of trust in relationships, and how these can affect a person's headspace on the job. The two brothers and business partners switch back and forth between these modalities effortlessly, bringing an ease of familial familiarity and years of experience as builders to the table.
Great for:

A refreshing mix of mental health, family, and construction related topics.

Stand out episode:

Episode

140. "

Anxiety

,

" in which Eddie and Tyler open up about their respective struggles with anxiety and depression.

Where to listen

: You can listen to

Construction Brothers

on Apple Podcasts, Spotify, Audible, Stitcher, or online at

brospodcast.com

.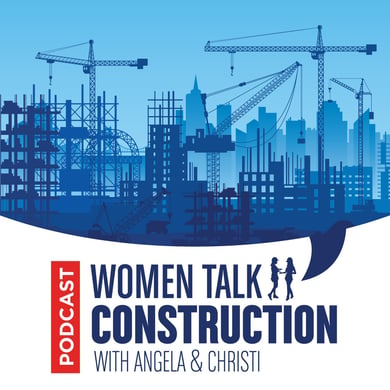 Strikingly more so than many sectors, construction is an overwhelmingly male-dominated industry: As of 2021, women only comprise about 11% of the construction workforce. It's this reality that hosts Angela Gardner and Christi Powell grapple with in Women Talk Construction, a podcast focused on amplifying the voices of women who work in the skilled trades and construction management. Tune in to hear Gardner and Powell chat with guests about the importance of diversity and inclusion and how they're bringing lasting change to the industry, one woman builder at a time.
Great for

: Listeners looking for a female perspective on construction.

Stand out episode

: Episode 38 "

Show her the money

" features Tonya Hicks, CEO of electrical engineering firm Power Solutions. Hicks talks about her experience coming up in the industry as the first black woman to be certified as a journeyman electrician in her home state of Mississippi. Her success story and words of wisdom are an inspiration to any listener, male, female, or otherwise.

Where to listen

: Y

ou can listen to

Women Talk Construction

on Apple Podcasts, Spotify, Stitcher, or online at

womentalkconstruction.com

.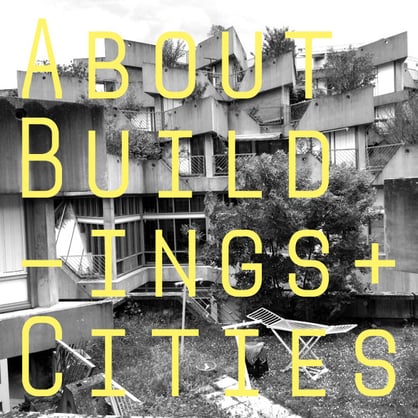 This next podcast is a wonderfully educational listen for the architecture and urban theory junkies in the house. About Buildings + Cities is exactly what it sounds like: A podcast that explores the intricate histories, design philosophies, and real-world impacts of buildings and cities "from the distant past to the present day." Hosts Luke Jones and George Gingell imbue what, in other hands, might come across as dry and dense topics with chummy (British) banter and an easy to digest explanatory style. This podcast isn't for everyone, but if you're an architecture nerd who's interested in the morphology of the built environment, this is definitely the podcast for you.
Great for

: Fun, in-depth explorations of architecture and cities.

Stand out episode

: Episodes 75 & 76 "Jane Jacobs." This two-parter provides a breakdown of the ideas of Jane Jacobs, author of the "Death and Life of Great American Cities," and perhaps the most influential urban theorist of the modern era. This is the perfect entry point into the podcast itself, as well as to the field of urban theory in general.

Where to listen

: You can listen to

About Buildings + Cities

on Apple Podcasts, Spotify, Audible, and online at

aboutbuildingsandcities.org

.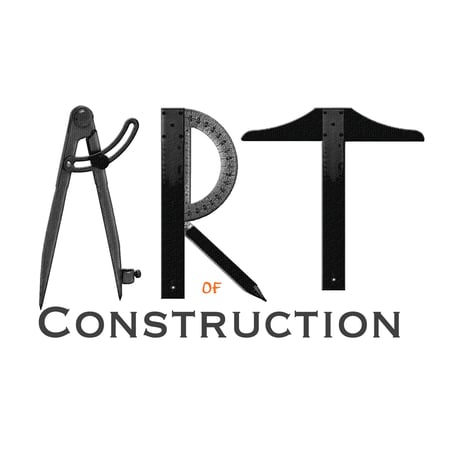 Devon Tilly hosts the Art of Construction, a podcast that aims to demystify some major concepts in the construction industry and advise listeners on how to drive success in their businesses. Tilly interviews a wide array of industry experts who offer peeks behind the curtain in their areas of expertise, whether that's offsite construction, construction drones, or the art of successful project bidding.
Great for:

Learning insider business, sales, and marketing strategies for your construction business.

Stand out episode

: Episode 270. "

Exploring the United States Passive House Standard

" sees Tilly interviewing

Katrin Klingenberg and Isaac Elnecave, two experts on

Passive House, a

green building standard

that focuses on maximizing the energy efficiency of a building through the clever use of "passive" systems like windows, insulation, and ventilation. Passive House is a topic that we're absolutely fascinated with here at the One-Key blog, and this episode is a great overview of the history and methodology behind one of the most effective approaches to sustainable building.

Where to listen

: You can listen to

The Art of Construction

on Apple Podcasts, Spotify, Stitcher, or online at

theartofconstruction.net.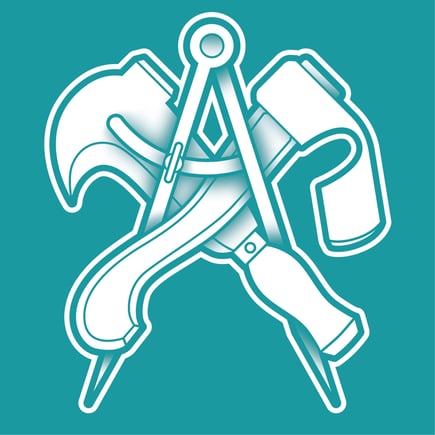 The climate crisis takes the center stage in Building Sustainability, with host Jeffrey Hart interviewing expert guests about how we can reshape the built environment to be less destructive to the natural one. Sustainability is by far the most important thread in any conversation about the future of construction, and this podcast offers plenty of engaging talks in that vein, touching on subjects like biophilic design, renewable construction materials, and how to retrofit your home to be more eco-friendly. If you're a builder who's concerned about the future of the planet, this is definitely the podcast for you.
Great for

: In-depth conversations about

sustainable construction

.

Stand out episode

: In "

How buildings are going to save the world

,

" host Hart interviews architect and author Chris Magwood about how to build homes that go beyond net-zero emission goals by

absorbing

carbon (!). Magwood talks about how air-tight construction combined with plant-matter-based construction materials can be used to create the healthiest and most energy efficient homes possible.

Where to listen

: You can listen to

Building Sustainability

on Spotify, Apple Podcasts, or online at

buildingsustainabilitypodcast.com.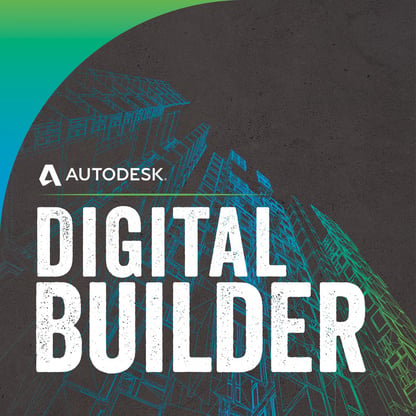 Hosted by Eric Thomas of Autodesk, Digital Builder is a podcast focused on the future of the construction industry. The show is a terrific source of knowledge about business strategy and state-of-the-art construction technology, including episodes that cover artificial intelligence, 3D printing, and the role of big data in construction management. Full disclosure: Milwaukee® is a proud integration partner of Autodesk, enabling users of ONE-KEY™ to seamlessly share information with Autodesk Construction Cloud™'s BIM 360® construction management software. That aside, Digital Builder truly is the perfect podcast for anyone who's curious about where the construction industry is headed.
Great for

: Conversations with thought leaders about cutting edge construction technology and the future of the industry.

Stand out episode

: Episode 27

"Understanding and Preparing for the Infrastructure Investment & Jobs Act

" provides an excellent overview of the $1.2 trillion bill signed by President Joe Biden in November of last year. The IIJA is a major piece of legislation that has an enormous impact on the construction industry, and

Digital Builder's

panel of expert guests do a great job of breaking the law down into easy to understand parts.

Where to listen

: You can listen to

Digital Builder

on Apple Podcasts, Spotify, Stitcher, or online at

digitalbuilder.sounder.fm

.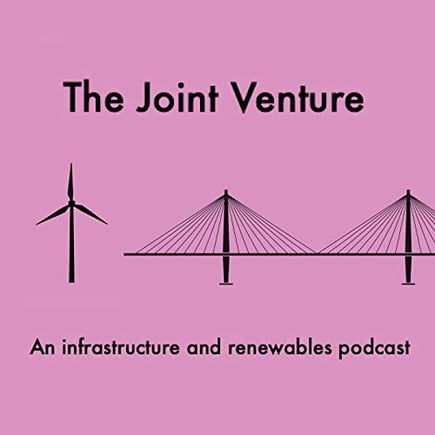 Transitioning to renewable energy is a critical component to building a more sustainable future. We talk a lot here on the One-Key blog about the construction industry's unique role and responsibility in addressing the global climate crisis, but it's also true that no climate strategy would be complete without removing our reliance on fossil fuels. This is what The Joint Venture podcast is all about. Every episode offers wonderful behind-the-scenes insight into different aspects of the burgeoning renewable energy sector, examining hydropower, offshore wind farms in the United Kingdom, and all other sources of clean energy under the sun. While this podcast doesn't deal directly with construction, make no mistake: the destiny of the AEC industry is directly connected to mass decarbonization and the development of renewable power.
Great for

: Insight into green energy.

Stand out episode

: "

Unwrapping the Just Transition

" takes a thoughtful look at a pressing climate change question: how can we fairly and equitably shift society–particularly vulnerable communities–away from a fossil fuel driven economy? Expert guests Morgan Scott and Brenda Brickhouse do a magnificent job of laying out the contours of the issue and exploring some possible solutions.

Where to listen

: You can listen to

The Joint Venture

on Apple Podcasts, Spotify, Audible, Stitcher, and online at

listennotes.com

.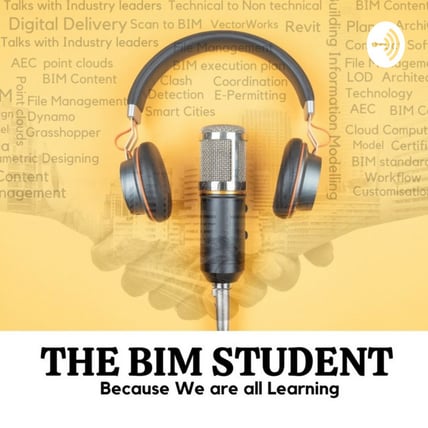 Like any form of advanced digital technology, Building Information Modeling can be an intimidating subject. It's such an involved design platform, in fact, that it's led to the creation of a whole new career field, the BIM specialist. For those of us who aren't formally trained, the BIM Student podcast is a very good entry point. Host Chetna Chauhan creates a warm and welcoming environment for guests to talk about BIM in a way that's tailored for beginners interested in learning more about this transformative technology.
Great for

: Easy to follow, educational conversations about BIM.

Stand out episode

: In "Data as a storytelling medium for AEC professionals," Chauhan interviews architect Nicole Mater about how BIM can be used as a powerful communication tool.

Where to listen

: You can listen to The BIM Student on Apple Podcasts, Spotify, and online at

listennotes.com

.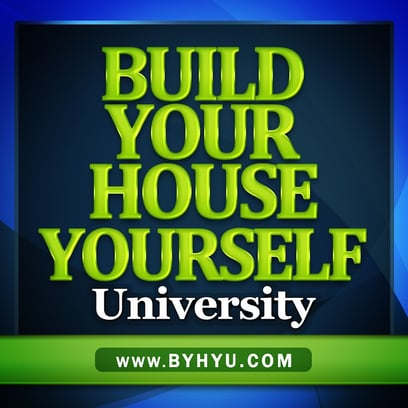 This one's for all the DIY builders out there. In Build Your House Yourself University (byhyu for short), host Michelle Nelson guides her listeners through every step of the process of building a home, a process she herself was going through when the podcast began.The show successfully demystifies the complex world of construction and offers plenty of rich information about everything from installing drywall and soffits to picking furniture for your living room.
Great for

: Learning all the ins and outs of building a home.

Stand out episode

: "

Designing a Forever Home

" examines how to design a home for anyone of any age and level of mobility.

Where to listen

: You can listen to

Build Your House Yourself University

on Apple Podcasts, Spotify, Audible, Stitcher, and online at

byhyu.com

.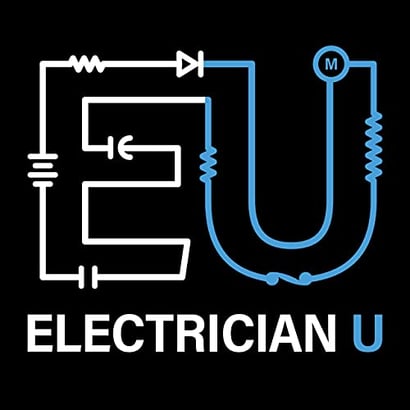 Whether you're a seasoned electrician or an apprentice just beginning to learn the ropes, Electrician U is the podcast for you. Master electrician Dustin Stelzer of Austin, Texas hosts what he describes as a "learning and teaching platform" for all things electrician related, covering everything from tips on passing the electricians exam to how to build a tool arsenal. As we've touched on in a previous article (discussing how to learn a skilled trade online), Electrician U is also a Youtube channel; but if you're an auditory learner interested in learning more about being an electrician, or it's just easier for you to absorb information on-the-go, the podcast version is definitely worth a spin. Be warned: this is very much Stelzer's platform, and he doesn't shy away from speaking his mind–sometimes with plenty of profanity mixed in.

Great for

: Learning the practical ins-and-outs of how to become a successful electrician.

Stand out episode

: In Episode 18. "

How to interview for an apprenticeship

,

" Stelzer offers some helpful advice for how to ace an interview for an electrician apprenticeship.

Where to listen

: You can listen to

Electrician U

on Apple Podcasts, Spotify, Audible, or online at

electricianu.com

.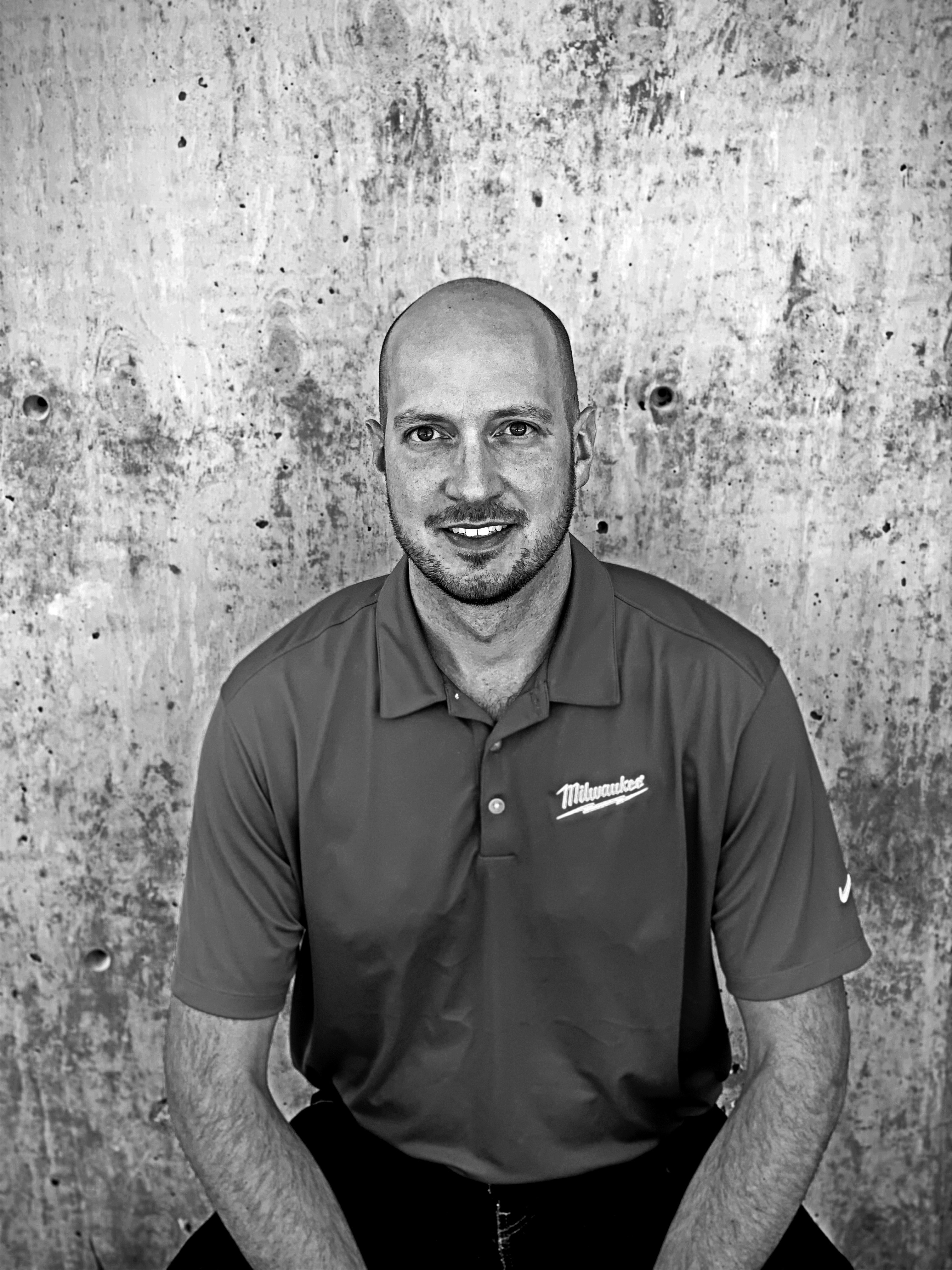 About the Author
Andy Lambert has 15+ years' leadership experience in construction technology. As Program Director for the One-Key team, he is responsible for leading the development of new features and partnerships within our platform.
More Content By Andy Lambert
Subscribe to Our Blog
Sign up to receive ONE-KEY™ news and updates.
Recent Articles
Editorial Note: This article was brought to you courtesy of Rose Morrison, managing editor of ...
September 13, 2023
In the next installment of our employee spotlight series, we introduce Aaron Wenzel, a product...
September 11, 2023
If you're a construction professional searching for a simpler way to efficiently manage your...