5 Green Building Standards: From LEED to BREEAM and Beyond
Thought Leadership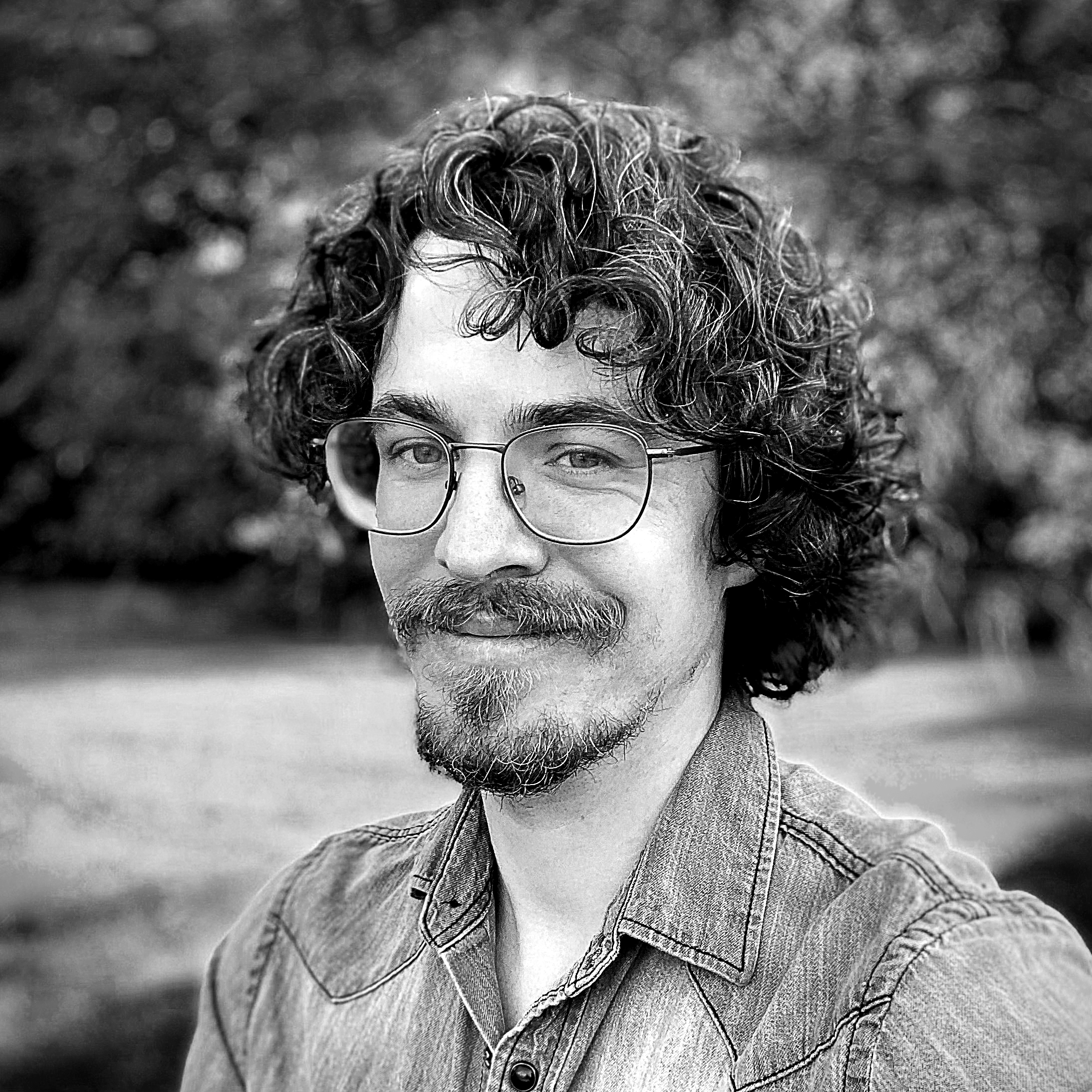 Mike Anderson
|
Published: June 23, 2022
|
Updated: June 23, 2022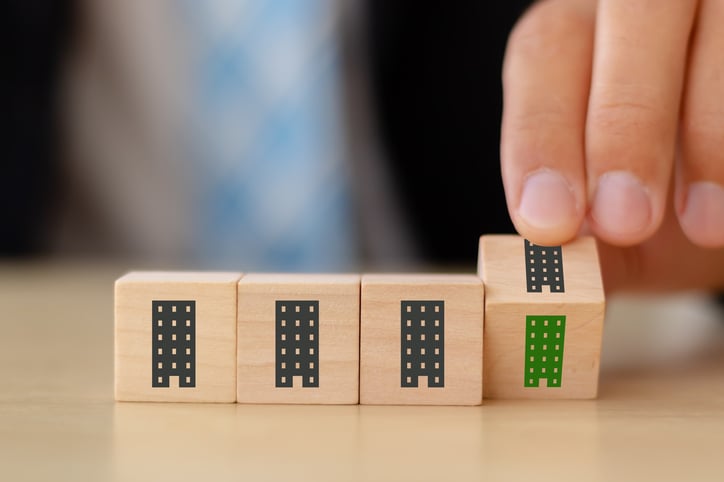 It becomes clearer with every passing day that sustainability is an imperative, not a fad.
As one of the world's biggest burners of fossil fuels, the construction industry has a leading role to play in our worldwide struggle against climate change.
One piece of good news is that sustainable construction appears to be on the rise. According to the 2021 World Green Building Trends study by Dodge Data & Analytics, more than 40% of surveyed construction stakeholders report that the majority of their projects will be built sustainably by 2024. Meanwhile, sustainable construction is expected to grow from its current market size of about $290 billion to $774 billion by 2030.
But how do we define sustainable construction? What makes a building "green" compared to another?
A handful of organizations have created a variety of green building standards and certification programs over the last few decades to answer those very questions. Their purpose: To make our buildings and infrastructure more sustainable by identifying systematic ways to build structures that are more energy efficient, less wasteful, and less destructive to the natural environment.
You've probably heard of LEED, but did you know that LEED is just one of many green building standards currently in existence? In this article, we will introduce you to five different green building standards and certification programs. Each of our selections included a description of what kinds of projects the standard can be used for, a quick explainer on how it works, and a brief history of where it came from.
5 Green Building Standards You Should Know about
There are hundreds of green building standards in the world today and each one has unique features that make it ideal for different types of projects. We've selected five different green building standards that we think our readers should be aware of, whether you're a layperson or about to embark on a sustainable construction project of your own.
Let's dive in.
1. LEED
LEED (Leadership in Energy and Environmental Design) is perhaps the most recognizable rating system for the design, construction, and operation of green buildings and neighborhoods. It is one of the most popular green building standards, with more than 100,000 LEED certified projects worldwide.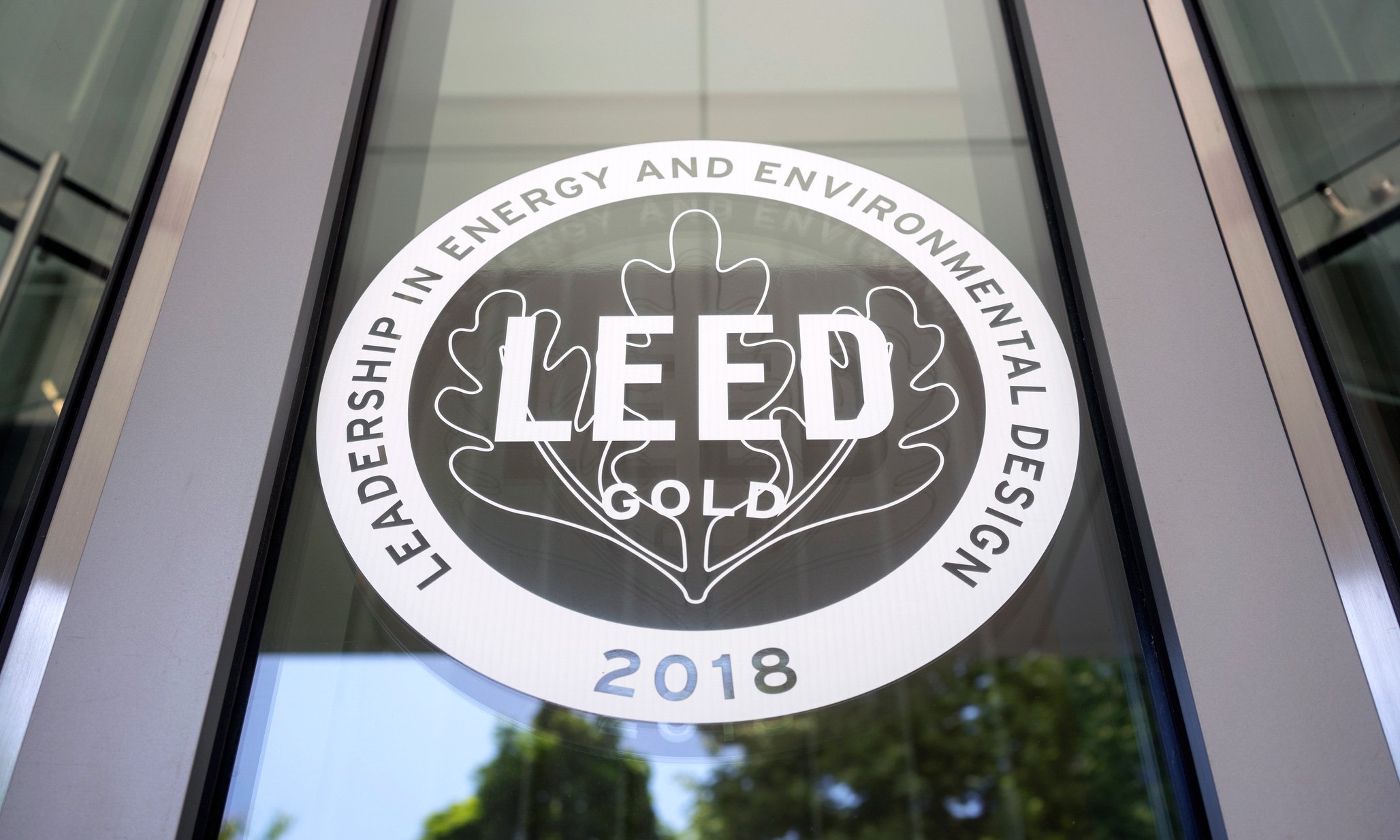 What kinds of projects is LEED for?
LEED can be used for virtually any construction project you can think of. The most current version as of this writing is LEED v4.1, which incorporates different standards for different types of project, including homes, neighborhoods, cities, and more.
How does LEED work?
A LEED certification is awarded based on the demonstrated performance of the building. Rather than focusing on an individual building characteristic like electricity or water use, LEED approaches sustainability from a holistic perspective, and factors in a number of elements, including waste reduction, overall resource efficiency and carbon emissions, as well as impacts on human health and biodiversity.
LEED certifications are awarded based on evidence that is collected and submitted by a project's design team. Under LEED, a project's level of sustainability is assessed and certified according to a points-based system, on a spectrum of platinum, gold, silver, or certified.
What is the history of LEED?
The first version of LEED was released in 1998. It was created by the U.S. Green Building Council (USGBC), a private non-profit group of environmentally mindful architects and businesspeople that was founded in 1993. Having kickstarted the green building movement, the USGBC joined seven other national councils (Australia, Brazil, Canada, India, Japan, Mexico, and Spain) in 1999 to form the World Green Building Council (WGBC). Today, the WGBC includes 70 national members, and is a major advocate for green building standards across the globe.
2. BREEAM
Second only to LEED, BREEAM (Building Research Establishment Environmental Assessment Method) is perhaps the other most well-known green building standard. Think of it as the British version of LEED. The two methods cover similar ground–each approaches sustainability from a holistic, multi-faceted perspective–and they are often compared to one another, but they differ in key respects. One of the most notable differences between BREEAM and LEED is that BREEAM employs professional assessors to determine which projects are worthy of certification. LEED, on the other hand, relies on evidence submitted by applicants.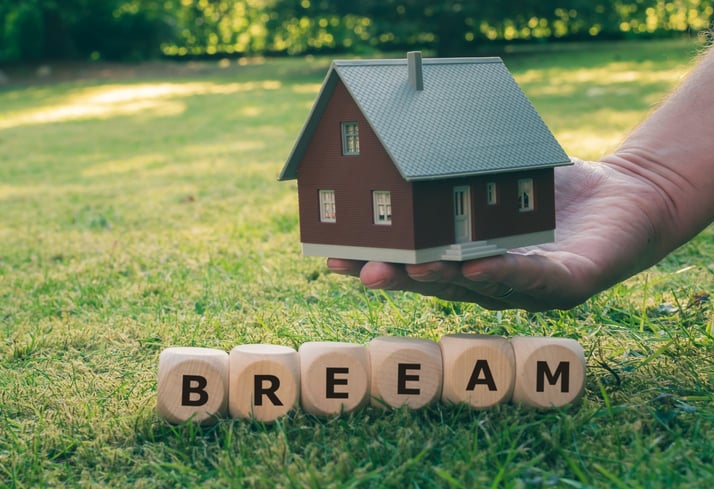 There are reportedly more than 540,000 BREEAM certified buildings worldwide.
What kind of projects is BREEAM for?
BREEAM can be used on a wide variety of projects both big and small. Like LEED, BREEAM provides green building certifications for a wide range of different projects, including new construction, refurbishment, in-use or existing structures, and communities. BREEAM also breaks out specific certification standards tailored for a broad swath of building types, including homes, schools, office buildings, and more.
How does BREEAM work?
BREEAM certifications are awarded based on the actual performance of a building at the time of the assessor's evaluation. Under BREEAM, the quality of a project's sustainability is rated on a scale by a certified BREEAM assessor using a series of established categories that include low-impact design, how much carbon emissions have been reduced, durability of design, life-cycle resilience, adaptation to climate change, ecological value, and biodiversity protection.
The level of BREEAM certification that a project receives is reflected in its ranking on a scale ranging from Pass, to Good, Very Good, Excellent, and Outstanding.
What is the history of BREEAM?
LEED gets a lot of credit as a catalyst in the realm of green building standards, but BREEAM actually predates LEED by nearly a decade. What's more, the United Kingdom based organization that created it is more than 100 years old. BREEAM was first published in 1990 by the Building Research Establishment (BRE), which was established in 1921 as the world's first organization devoted to the research of buildings. BRE was originally a publicly funded group, though it categorizes itself these days as profit-for-purpose business.
3. Passive House
If you're looking to build a structure with energy efficiency infused into its DNA, one of the absolute best green building standards to check out is Passive House.
Pictured above: Schiestlhaus, a modern mountain hut and the first built as a Passive House in the Alpes, a mountain range in Europe. Image Source: WikiCommons
There are actually several different passive house certifications that you can pursue depending on where you live. The Passive House Institute (PHI) and the Passive House Institute US (PHIUS) are the two most prominent passive house rating agencies. There's actually an interesting story about how these once united groups split into two over a disagreement about climate zones. Suffice to say that the story of this green building standard is complicated, so for our purposes, we will focus on providing an overview of the passive house as a concept.
What kinds of projects is Passive House for?
Passive House principles can be applied to any building, commercial, residential, or otherwise.
How does Passive House work?
A building is classified as a passive house when it achieves a high level of energy efficiency and comfort through the clever use of "passive" heating and cooling systems like windows, ventilation, and insulation.
PHI and PHIUS differ in their specific standards, but generally speaking, passive houses must align with a set of core principles in order to be certified.
Thermal control:

High quality insulation throughout the entire building enclosure. Is the building kept optimally warm when it's cold outside and optimally cool when the temperature outdoors is hot?

Air control

: An airtight envelope and ventilation that provides superior air quality and peak energy efficiency. How much conditioned air escapes the building versus how much unconditioned air infiltrates in?

Radiation control

: High performance windows and doors that take advantage of ambient solar heat and naturally occurring heat. How well does the building utilize the sun in reducing energy usage and regulating its internal temperature during both the cold and warm seasons?

Moisture control

: High-performance moisture reduction materials and ventilation. How well does the building maintain safe and comfortable levels of air humidity?



Related article: Sustainable Construction: 5 Ways to Make Greener HVAC Systems
What is the history of Passive House?
Humans all over the world have been using passive solar heating and cooling for thousands of years. The world's first passive house was the Saskatchewan Conservation House built in 1977, which used 85% less energy than the average home in that time period. The idea of an official passive house rating system was originally developed in 1988 in Germany by Dr. Wolfgang Feist, who went on to found the Passivhaus Institute in 1996.
4. The Living Building Challenge
For those who dream big, there's the Living Building Challenge. Described by its creators as philosophy, advocacy tool, and certification program, Living Building is an ambitious green building standard that encourages design teams to shoot for the stars and imagine bold projects that push the envelope of sustainable construction in the midst of the unfolding climate crisis.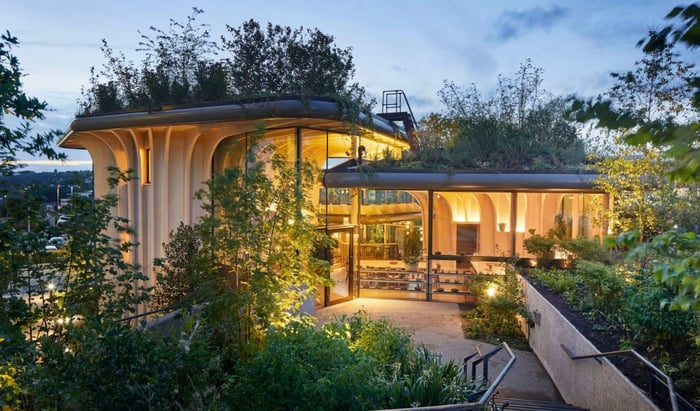 Image source: Living Building Website

"Projects that achieve Living Building® certification," the authors write, "can claim to be the greenest anywhere, and will serve as role models in their communities for redefining the future of the built environment."
There are about 500 registered Living Building projects currently in existence.
What kind of projects is Living Building for?
Like LEED and BREEAM, Living Building offers a holistic approach to sustainable construction, laying out four "typologies" that building design teams can fit their projects into: Small-scale renovations of existing structures, landscape or infrastructure projects, new construction of green buildings from scratch, and the creation of entire green neighborhoods.
How does Living Building work?
Living Building certifications are awarded to buildings after they demonstrate a high sustainability performance over a period of 12 consecutive months.
The sustainability of a project is determined by measuring it against seven performance metrics, or "petals," as the Living Building's creators call them.
The 7 Petals of Living Building
Place

: Mindful of ecology, urban agriculture, and human scaled living.

Water

: Responsible water use, net positive water.

Energy

: Renewable energy and carbon reduction, net positive energy.

Health + Happiness

: Healthy interior environment and performance, access to nature.

Materials

: Responsible materials, no

red list

materials, responsible/living economy sourcing, and net positive waste.

Equity

: Universal access and inclusion.

Beauty

: Beauty +

biophilia

, education + inspiration.



The Living Building Challenge standard is constantly evolving. The current version, LBC 4.0, can be found online, along with a series of documents called Petal Books, which are only available to paying members of the International Living Future Institute.
The group also offers a Core Green Building Certification Standard, which is a simplified version for design teams that are unable to reach the exacting standards of the Living Building Challenge.
What is the history of Living Building?
The Living Building Challenge was launched by The International Living Future Institute in 2006 with the goal of creating the most rigorous green building standard in the world. The International Living Future Institute is a Seattle, Washington based non-profit group that "was founded on the challenge to be 'good', instead of doing 'less harm' to one another and the environment."
5. WELL
If the health and wellness of a building's occupants is your top priority, then WELL is the green building standard for you. Deeply informed by medical research about the effects that the built environment has on the human mind and body, WELL aims to strike a balance between the health of people and the health of the planet.

Image Source: WELL Website

What kind of projects is WELL for?
WELL can be used for any type of building project, though they must fall into one of two categories: Owner occupied, or WELL Core, which aims to provide health and sustainability benefits to a building's tenants.
How does WELL work?
WELL certifications are awarded based on a building's performance, which is ranked with points that reflect policies, design choices, and operational strategies that improve a building's overall health impact for its occupants. Certifications fall on a spectrum of Bronze, Silver, Gold, or Platinum.
The WELL standard evaluate a structure based on 10 core concepts: The quality of its air, water, nourishment (access to healthy eating options), light, movement (how much it facilitates physical activity), thermal comfort, sound, materials, mind (mental health promotion), community, and innovation.
What is the history of WELL?
The WELL certification system is administered by the International WELL Building with Institute, which was created by Delos in 2013. The IWBI works in partnership with the same group that certifies the LEED green building standard.
Bottom Line
Whether by choice or by necessity, governments and heavy industries across the globe must soon learn how to adapt and respond to the growing threats of our shared climatological crisis. The construction industry in particular must do its utmost to bring the built environment into closer and more sustainable harmony with the natural world. Thankfully, there are signs that a green transformation is already underway. Beyond the five we have showcased here, there are hundreds of green building standards that can serve as roadmaps to a more sustainable future.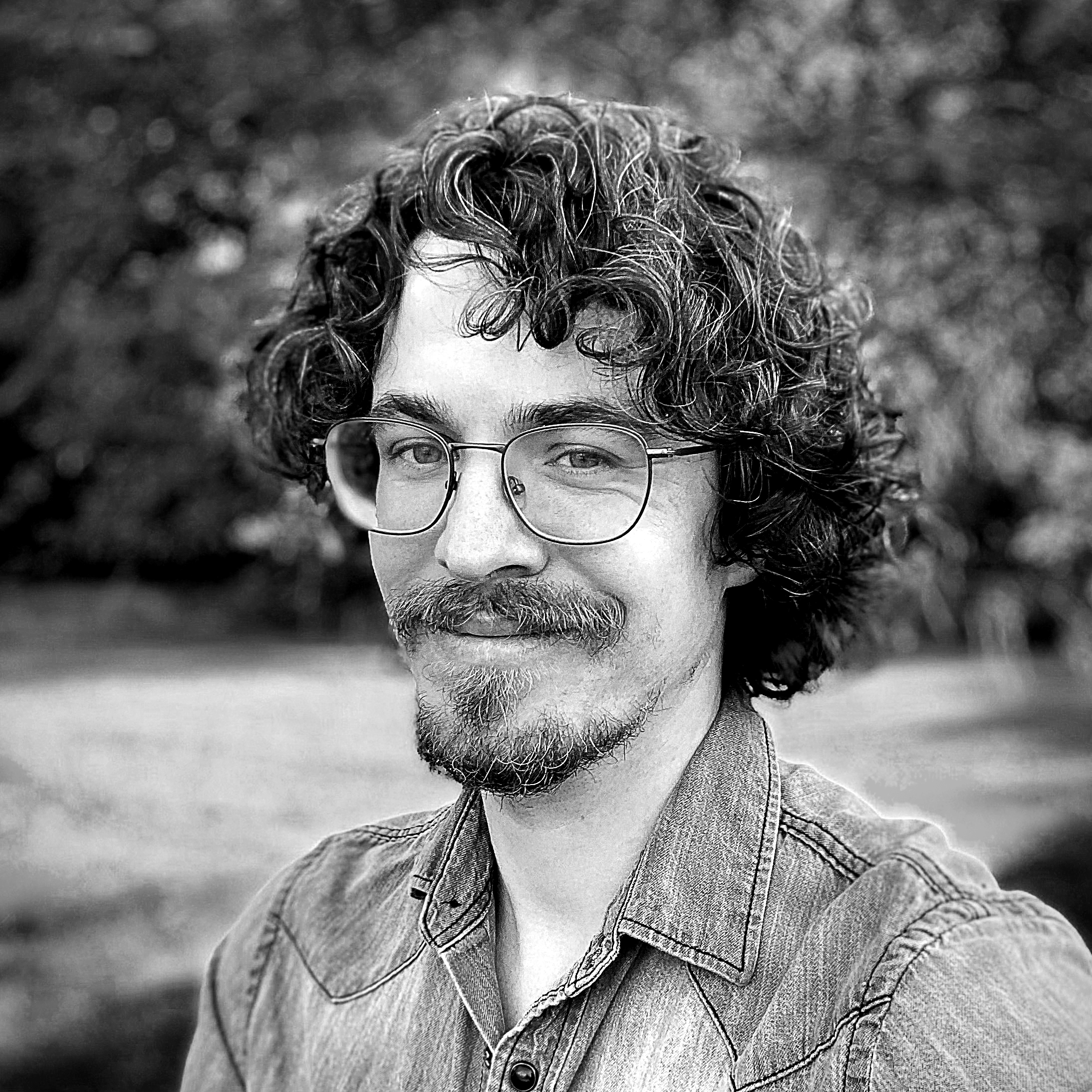 About the Author
Before joining the One-Key team as a Content Marketer, Mike Anderson served as a freelance writer and journalist for many years. His work has appeared in the New York Times and garnered investigative reporting awards from the Associated Press. He lives in Iowa City, IA with his wife Sarah and their three cats—Remy, Finn, and Scaredy Pete—whom they love very much.
More Content By Mike Anderson
Subscribe to Our Blog
Sign up to receive ONE-KEY™ news and updates.
Recent Articles
Editorial Note: This article was brought to you courtesy of Rose Morrison, managing editor of ...
November 13, 2023
There's a whole alphabet soup of inventory management methods to choose from if you're a...