Construction Gamification: Building & Construction Games for Design Inspiration
Thought Leadership
Lucas Marshall
|
Published: October 4, 2021
|
Updated: April 29, 2022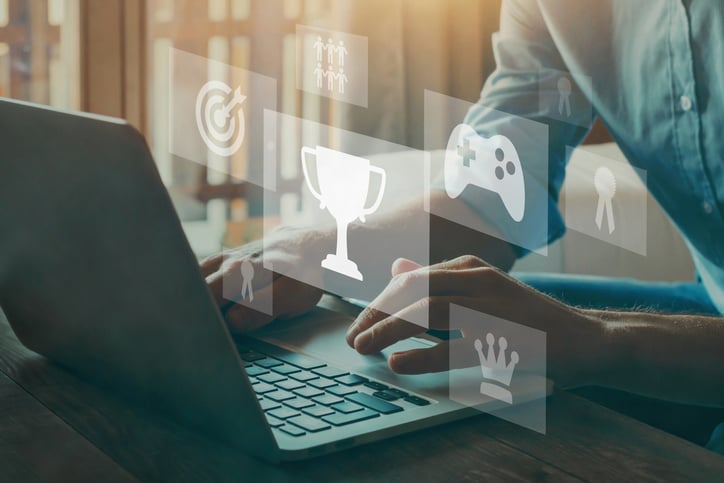 In this publication, when it comes to construction design, we typically discuss innovative approaches like design-build, prefabricated construction, and lean construction principles, among other topics.
Or it's emerging construction technology like augmented reality and virtual reality. Or how computer software like CAD and BIM can help improve design collaboration, mitigate risk, and ensure quality.
But another engaging topic that's equally worthy of discussion is the role of gamification at your construction firm.
After all, there are many video games, as well as a handful of board games, that are related to construction. Just as these games can be used as an opportunity for team building, many may serve as an initial catalyst for inspiration striking.
What Is Gamification?
Gamification is the "use of game-design elements and game principles in non-game contexts;" and game-based learning has been used in everything from education to medicine to the environment to political science and military strategy.
For example, did you know that the U.S. Military has used various first-person shooter games to virtually train soldiers? More recently, in fact, they've used game-based training to stay compliant with social distancing protocols while maintaining battle readiness amid the COVID-19 pandemic.
Gamification has become globally recognized as having positive outcomes in many disciplines. Academic study has shown a positive impact of simulations and game-based learning to improve learning outcomes, as well as "behavioral, physiological, perceptual, cognitive, and soft and social skills."
Just as in the medical field, training physicians and healthcare professionals can use virtual lab apps to study the upper respiratory or simulate clinical trials to test their diagnostic abilities, construction simulators can help professionals in our industry visually render built environments and inspire ideas.
What Are the Top Construction Simulator Games

?

Video Games: Village, City, and Infrastructure Building Games
SimCity
Minecraft
Construction Simulator
Cities: Skylines
Constructor Plus
Mad Tower Tycoon
Townscaper
Heavy Excavator Simulator
Valhalla Hills
Surviving Mars
Video Games: House Building Games
The Sims
House Flipper
The Forest
No Man's Sky
Hearthfire (Skyrim Add-On)
Video Games: Honorable Mention
Roller Coaster Tycoon (Original)
Board Games: Construction and Building Board Games
Floor Plan
Dream Home
Copenhagen
The Construction Game (Honorable Mention; hard to find)
Board Games: Village, Settlement, and City Building Board Games
Suburbia
Cities: Skylines (The Board Game)
Settlers of Catan
Risk
Now, let's dive into each of these games a little deeper, shall we?
Video Games for Construction & Building Design Ideas: Top
Construction Simulators
What video games are related to construction? There are plenty of simulation games dedicated to construction on both small and large scales.
A simulation video game is a type of game designed to closely simulate real-world activities.
A subset of simulation video games is a construction and management simulation (CMS) in which players build, expand, or manage fictional communities or projects. They often involve a strategy, where players must manage resources, just as how in real life a construction project manager will create a vision and strategy to ensure the team is tracking toward completion, on time and on budget.
Village, City, and Infrastructure Building Games
From building small villages and settlements to games about urban planning, here are some of the best city-building video games.
Image source: www.flickr.com
SimCity: With its initial release dating back to 1989, SimCity is a construction simulator staple. As the name suggests, it's a city-building simulator game. A hugely successful game in its own right, The Sims (which we'll discuss a little later) was later spun-off into one of the most beloved life simulation games of all time. SimCity Build It can even be played from the convenience of your Android or iOS enabled smartphone and it's pretty well-received.
Minecraft

: Around for some 12 years now,

Minecraft

is a hugely popular (the #1

best-selling video games of all time

, in fact) "sandbox" video game (meaning, the player is in charge of the gameplay and there are no specific objectives). Minecraft could just as easily fall under the below category of house building games as it does under this category; depending, that is, on what the player's objectives are, Minecraft builders may focus their energies on designing and building the perfect house, a skyscraper, or an entire city skyline. It's worth noting, perhaps, that as a sandbox game, Minecraft is especially engaging for the creatively inclined, those who want to build something out of nothing, taking an idea from their head, and building it from the ground up. This, however, can be time-consuming, and while there are Minecraft mods available, uploaded by the Minecraft community, these are not without their

risks

. There are plenty of other games available with pre-built components as part of their game library (we'll discuss one, The Sims, below), which offers a unique way to piece together multifaceted designs more quickly, just as in real life

modular construction

can greatly expedite manual processes, like assembling each wall of every room.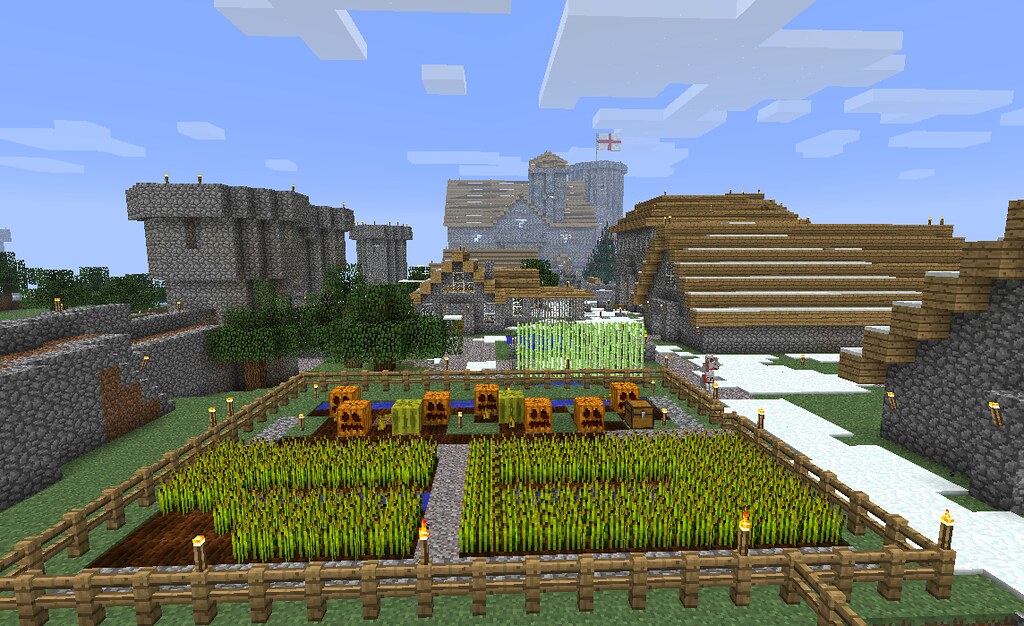 Image Source: live.staticflickr.com
Construction Simulator: A game series helping you simulate the whole construction process as well as working in the industry, players can land new contracts, repair roads, build skyscrapers, and add new vehicles to their fleet that have been licensed from real, famous brands. Talk about a dedication to realism!
Cities: Skylines: A single-player, open-ended city-building simulation game where players engage in urban planning by controlling zoning, road placement, taxation, public services, and public transportation of the area.
Constructor Plus: A sequel to the well-received 1997 game, Constructor, Constructor Plus lets you "build your dream town full of crackpot undesirables, businesses, and quirky tenants whilst fending off your rivals."
Mad Tower Tycoon: In Mad Tower Tycoon, players can build a 100-story skyscraper.
Townscaper: An "indie city builder game" where players can build quaint island towns with curvy streets, soaring cathedrals, canals, or buildings on stilts.
Heavy Excavator Simulator: Fazbro Labs develops a mobile app for Android and iOS called Heavy Excavator Simulator PRO allowing you to simulate various heavy equipment, including a sand excavator, bulldozer, crane, and loader dump truck.
Valhalla Hills: For those interested in Viking culture, Valhalla Hills allows for players to build and manage a Viking settlement of over 35 buildings.
Surviving Mars: Fancy The Martian? Well, Surviving Mars is a city building simulation game where get to colonize Mars.
House Building Games
From renovating and flipping properties to creating fresh designs for beautiful, one-of-a-kind homes, here are the best house building video games.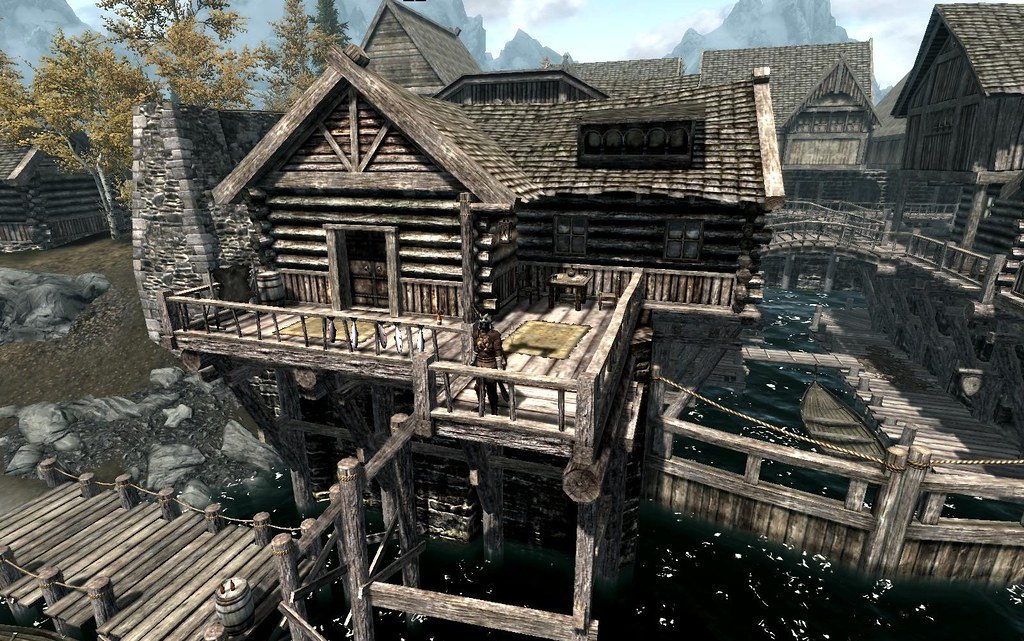 Image source: flickr.com
The Sims: First released in 2000, a spinoff of SimCity, The Sims has become a powerhouse of life simulation games. The earlier console versions of the game had a story mode where players sequentially moved though levels, in addition to having a free-play mode. The game, over the years, has markedly improved through generations. The current generation, The Sims 4, has been added onto with additional content (a tenet of Sims games), whether you're interested having your sim characters live in the city, in Del Sol Valley (the Sims-equivalent to Hollywood), in a quaint cottage, a snowy ski resort town, or even lead a sustainable construction example with an "eco lifestyle." The great thing about the Sims is the expansive "build mode." You can build from scratch, one wall at a time, or choose from a number of shapes, and click and drag into your preferred design. You can also place fully furnished, pre-designed rooms to save time; or for design inspiration, you can access your "library" where you can search for finished builds that EA has curated for you from the community. A true study in modularity! On top of this, when you add any additional expansion packs that speak to your interests, you can build anything from traditional houses to restaurants, bars, retail businesses, veterinarian clinics, bowling alleys, and more!
House Flipper: Professional remodelers will likely get a kick out of House Flipper. Available on PS4 and Xbox (Available on Series X|S and Xbox One), as well as for PC and Mac, House Flipper simulates the house flip craze of buying a "fixer-upper" on the cheap, renovating it on a budget, and flipping it for profit. Surely, this game, just $19.99 for PC, is an affordable way to generate design inspiration, letting you choose "from hundreds of design options," and master your project management game in a low-stakes fictional environment.
The Forest: If survivor games speak to you, The Forest takes place after a plane crash, where players must survive by creating shelter, weapons, and other survival tools.


Available platforms: Windows and PS4.

No Man's Sky: If the above-mentioned video game sounds like a compelling idea, but you'd like to add that you have to also survive while being in space, then No Man's Sky is the game for you!
Hearthfire (Skyrim Add-On): Released in 2011, Skyrim is a role-playing video game where players roam the land of Skyrim, an open world environment of wilderness, dungeons, caves, cities, towns, fortresses, and villages. Hearthfire, an add-on of downloadable content, allows players to purchase a plot of land and build their house using raw materials like lumber and clay. They also have the ability to add on other features, like greenhouses, bee hives, and alchemy and enchanting facilities.
Honorable Mention
Who could forget the joy of building their own amusement park?
Image Source: flickr.com
Rollercoaster Tycoon: Purely for nostalgia purposes, the original Roller Coaster Tycoon, released back in 1999, and its successors Roller Coaster Tycoon 2 (2002) and Roller Coaster Tycoon 3 (2004), offered those interested in both construction and engineering fields (electrical, structural, and mechanical engineering) a unique opportunity to construct and manage a theme park. Based on how well you'd maintain your theme park, the better it would be received by guests and the more successful you'd be. Though, this wasn't always exactly the case. I recall, for example, an instance where my guests actually complained that I was charging too little for entry, an odd thing to complain about if you ask me; I resolved to raise the entry price, and even put a fee on bathroom usage, and shortly thereafter received an award for "best value." These isolated flukes, though, were a large part of what gave the game its charm. The game has its legacy of weird quirks, like this recent Onion article that highlights players' more lethal idiosyncrasies. While you can certainly experience a newer version, Rollercoaster Tycoon Joyride, in VR, negative reviews concede that, while fun in its own right (you get to ride coasters in VR), the missing component that made the original so compelling was the extent to which you could build, customize, and manage your own park. Perhaps an even more compelling follow-up would include the original game elements with the new, cutting-edge ride simulation that VR affords.
Board Games for Team Building
Got 20-60 minutes to engage the team in some strategic gameplay? Board games are a great way to onboard new team members (a personal favorite method of the One-Key team). And the wide variety of construction-related games in existence makes for a great way to mix things up and think about work through a different and highly engaging medium.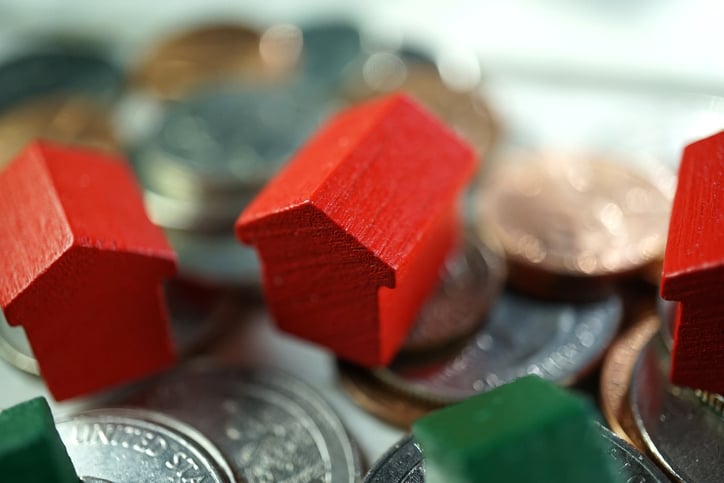 Construction and Building Board Games
There are several house building games that can be played on a tabletop with your team.
Village, Settlement, and City Building Board Games
If you're looking to move beyond house building tabletop games, here are the best village, settlement, and city building games.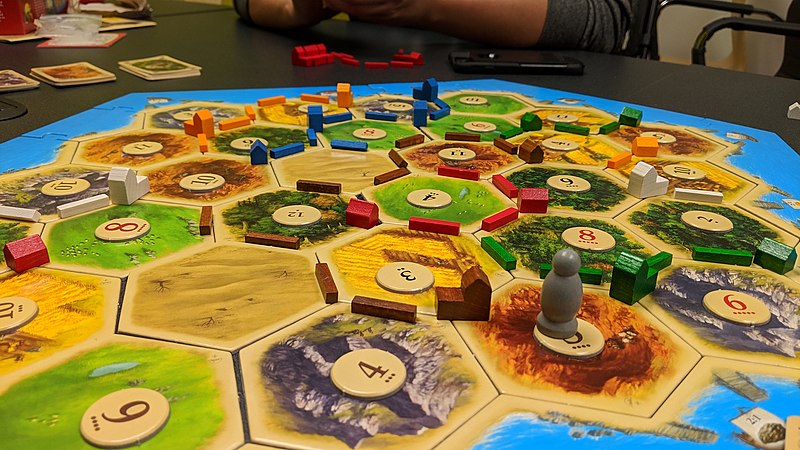 Image Source: Wiki Commons
About the Author
Lucas is Content Marketing and SEO Manager for Milwaukee Tool, where he and his team raise awareness about the company's digital products and educate users on best practices through a variety of content vehicles.
More Content By Lucas Marshall
Subscribe to Our Blog
Sign up to receive ONE-KEY™ news and updates.
Recent Articles
Editorial Note: This article was brought to you courtesy of Rose Morrison, managing editor of ...
November 13, 2023
There's a whole alphabet soup of inventory management methods to choose from if you're a...