15 Construction and Specialty Trade-Related Titles to Binge on Netflix Right Now
Thought Leadership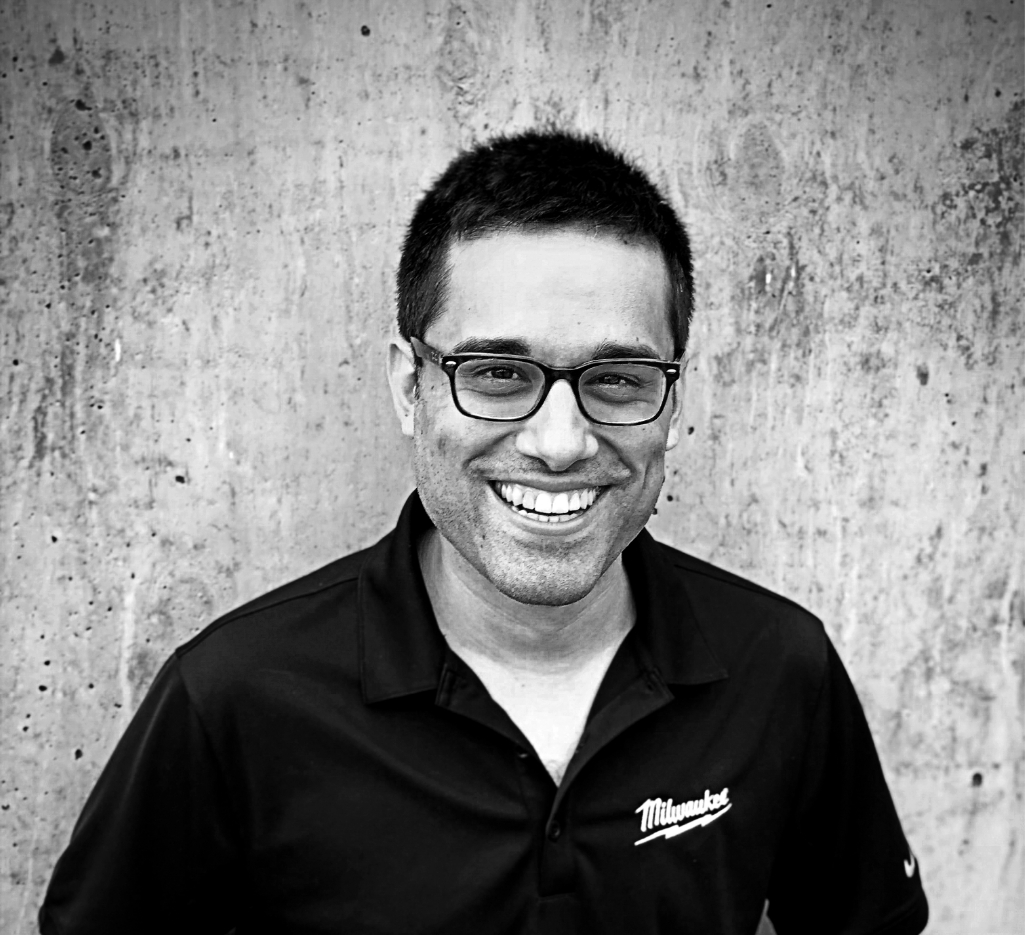 Lucas Marshall
|
Published: September 8, 2022
|
Updated: September 22, 2022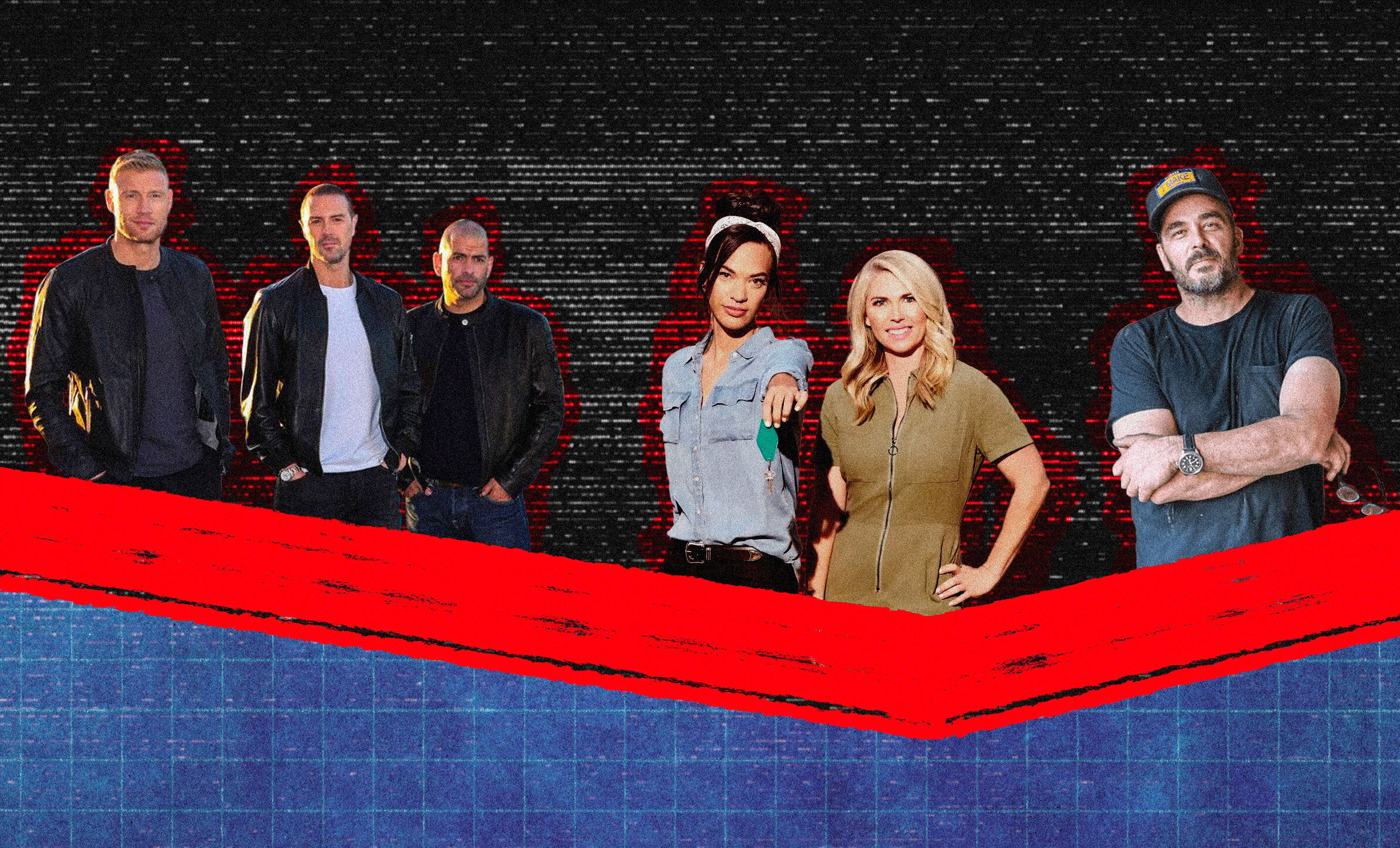 It's been a while since we released our previous list, compiling movies and shows about construction worth a watch. As with most streaming services, particularly Netflix, content comes and goes with licensing deals changing.
As such, our previous list is a bit dated now, with a few titles since removed, and we thought it appropriate to make a few more current lists (see our 2022 Hulu titles related to construction and trades) as you enter your weekend looking for something relatable to stream!
Here's our list of 15 construction and specialty trade-related titles to binge on Netflix right now.
Metal Shop Masters (Season 2)
Our list starts off with Metal Shop Masters, a Netflix original series (meaning you don't have to worry about it leaving the platform any time soon). This series follows the reality competition show format that has become hugely popular and has brought to light the unique work done in professional industries ranging from fashion with RuPaul's Drag Race to tattoos with Ink Master.
Metal Shop Masters takes this format and puts it to work among a group of metalwork artists and welders, who face off against each other, each vying for a $50,000 cash prize.
Despite some middling reviews (see Rotten Tomatoes consensus, IMDB, as well as one top Rotten Tomatoes critic's more in-depth review on his personal website), Metal Shop Masters highlights the artistry and technical precision needed to complete impressive feats no one can discount—and, as reviewer Pooja Darade for Leisure Byte writes, "[…] is a delight for fans of metal art, […] a fascinating show to watch if you want a break from the fictional tales."
There are, of course, limitations to what can be safely filmed in a metal shop. As Decider writer Joel Keller notes, "Concentrating on melting metal with hundreds of degrees of heat, with sparks flying everywhere, without giving yourself third-degree burns leaves little room for humor or cattiness."
Nevertheless, those who work in metalworking wielding professional metalworking tools can certainly find this show worthy of a try.
Moreover, the audience of Metal Shop Masters is one that can appreciate the undeniable skill involved in the discipline of metalwork. For the untrained eye, after all, the spectacle that Metal Shop Masters contestants provide through their artistry is compelling and frankly awe-inspiring, with artists as masterful (and the work they produce seemingly effortless) as Origami, but on a grander, higher-stakes scale. As Stuart Heritage of the Guardian quips, "thank god none of them are amateurs—or there could be gore all over the floor."
If you haven't had a chance to catch season 1 of Metal Shop Masters, it's available now, while season 2 is reportedly available September 9th, giving you the option to watch the first 6 episodes at your leisure or binge all 12 this weekend, depending on your preferred viewing style.
Car Masters: Rust to Riches (Season 4)
If you haven't had a chance to stream Car Masters: Rust to Riches (also a Netflix original series) before we last recommended it, enjoy your unique position to experience this show for the first time at your leisure (with hopefully no spoilers).
What we will say (without spoiling too much) is that the most current season, season 4 (first added to Netflix back in late July), builds on the show's momentum and brings the shop's tendency to build more extreme works of automotive art to a whole new level, culminating with some of the most impressive builds the custom car scene has witnessed that are certainly worth a watch.
A quick recap: The show follows car shop owner Mark Towle and his crew of professional fabricators: Constance Nunes, an engine specialist; Tony Quinones, an engineer who's quite the whiz with the water jet machine; and Michael "Caveman" Pyle, a mechanic with an affinity for using a Sawzall®). Shawn Pilot, the shop's charismatic business development guru, connects the high-end car collector world with Mark's radical (often uncompromising) car customization vision. The business model that the team typically follows is one of "upgrade and trade," whereby smaller, less involved (and less costly to turn around) builds commence and are traded for higher-value project cars, the latter which are sold for a higher payout (typically aiming for north of 6 figures).
Top Gear (Seasons 28-30)
The long-running British car show Top Gear got a reboot in 2002 and again in 2019. The latest iteration of the show came to Netflix as of Monday, August 1, 2022, and it chronicles, as its Netflix description summarizes, "A crew of car lovers test[ing] the limits of luxury vehicles in this hit show that also features celebrities racing on a test track."
Making Fun
Making Fun is a Netflix original series follows master builder Jimmy DiResta and his team as they proceed to make some of the most delightfully absurd inventions requested by a field of children. Here's a title that may appeal to the whole family that's sure to get some laughs from the kids as well as offer some inspiration to the professional builder.
The question that's on all of our minds: Would you consider building any of these inventions at home for your family?
The Future Of: Episode 10 (Skyscrapers)
Netflix's The Future Of… documentary series (developed for Netflix by The Verge) calls on a panel of industry experts to examine "new and emerging technological trends" in order to prophesize what the future may look like shaped by technology mainstays.
While the series in and of itself is certainly very provocative and worth streaming in its entirety, we recommend episode 10, which covers how the traditional skyscraper may be reimagined for a smarter future. As sustainable construction and smart cities are a regular topic discussed here, we highly recommend this episode.
Forged in Fire (Season 7 and 8)
The History Channel's Forged in Fire is another metalworking competition series following blacksmiths who must complete a 3-round elimination contest to forge bladed weapons, the winner who is crowned "Forged in Fire Champion" and earns a monetary prize of $10,000.
Check out the Halloween episode (clip above) ahead of the holiday! Seasons 7 and 8 are available on Netflix.
Blown Away (Seasons 3)
Blown Away, a popular Netflix series, originally premiered on its home Canada channel, Makeful, before being picked up by Netflix. The series follows glassblowing artists in a reality competition series format we've seen with several of the other series included in this list.
While seasons 1 and 2 are available, the series' most recent season, season 3, dropped on June, 29, 2022. You can get a "Deep Dive" on the show via Netflix's Tudum site if you're looking for a more behind-the-scenes look at the show and its cast.
Made by Design
As is the case with careers in construction, where career trajectories are much more patchwork than the traditional 9-5 and usually rely on following paths led by more experienced trades (via apprenticeships), the creative side of many fields is equally fuzzy.
Made by Design is a series that follows architects, interior designers, and "other creatives" as they "share their process and offer insight into the paths they took to achieve career success."
If you're just staring out, know someone who is, or are just curious about how creative minds have found their way professionally, Made by Design is certainly worth a look.
Interior Design Masters (Season 1)
For fans of the competition format, Interior Design Masters, originally created for BBC One, brings the competition of construction indoors, following 10 interior designers as they face off against each other to win a commercial contract.
Motel Makeover
Motel Makeover follows a growing trend in home renovation and, by result their televised series (see also: Inn the Works on Magnolia network that follows the same premise), where resourceful property entrepreneurs purchase dilapidated, down-on-their-luck motels or hotels and restore them to their former glory.
Such is the case with Motel Makeover. However, the charm this series offers, we think, is the friendship of its leading ladies as well as the wholesome, oftentimes humorous, dynamic they share with their lead contractor. Not to say that their vision for the motel fully materialized through the first season is not impressive and might easily convince a viewer to plan their next weekend getaway to the June Motel in Subtle Beach, Ontario.
Big Timber
Big Timber follows a professional logger and his crew as they navigate treacherous conditions and environments to acquire and transport valuable lumber on Vancouver Island.
Such a treacherous occupation makes us wonder, maybe these professional loggers could benefit from some dependable, cordless chainsaws capable of maintaining speed under heavy loads without bogging down (and outperforming small gas engines and higher voltage systems)! At the same time, it might make sense to keep track of all of that valuable inventory with a cloud-based app that can be accessed on the go!
Drive Hard: The Maloof Way
Auto techs and motorheads are sure to find an interest in Drive Hard: The Maloof Way, a series that follows a "lovable family of gearheads and stunt drivers" as they "use their passion and skill to build car engines and perform wild feats behind the wheel.
Decider calls to "STREAM IT," concluding, "there's plenty of racing, plenty of spectacular stunts, and plenty of other things to make gearheads happy."
Seoul Vibe
Unlike many of the other titles in this list that have been series, mostly documentary and reality competition series, Seoul Vibe is a 2022 full-length feature film that follows the 1988 Seoul Olympics opening ceremony and "a ragtag team of drivers and mechanics" as they "go undercover to dismantle a massive money-laundering ring."
Promising reviews on Rotten Tomatoes pegs Seoul Vibe at an 80% "fresh" rating representing 5 critical reviews and an audience score of 72% representing 50 reviews. Writing in a positive review for Mashable, Shannon Connellan concludes that the film, "Manages to raise the stakes of crime-ring brutality while balancing the violence with goofball comedy, highly likable characters, and seriously impressive driving stunts."
Dream Home Makeover (Season 3)
For fans of HGTV and Magnolia Network (see Property Brothers and Fixer Upper, respectively), Dream Home Makeover offers a look at how Shea and Syd McGee of Studio McGee brings the dreams of real families to life through home designs tailored to their unique style preferences.
Season 3 of the show debuted on Netflix on Wednesday, July 27th of this year.
Swap Shop (Season 2)
For any maker, particularly auto restorers, time spent in the swap shop scouring for hard-to-find parts and tinkering treasures is time well spent and a story as old as time. Such is the case with Swap Shop, a Netflix series that follows a Swap Shop radio show that "shares the scoop on sweet deals, collectors of cars, comics, creepy clown statues and more."
Decider's ruling: STREAM IT, reviewer Johnny Loftus contending "Fans of shows like American Pickers and Pawn Stars will love to vicariously dig for resale treasure alongside the pickers and auctioneers of the good-natured Swap Shop."
Plenty to Stream
Despite Netflix's strange tendency to cancel shows at their onset and surely before they reach they're allowed to reach their potential creatively, there is plenty to stream among their colossal catalog that has been amusingly satirized by SNL. We hope that lists like these can help you navigate the catalog a little easier with a guide of shows that might be of interest to you and somewhat related to the work you do.
Finally, there was one other title we were very resistant to include, however amusing its premise is. Just in case you have an unusual request like this come through the pipeline, some brave builders have paved the way.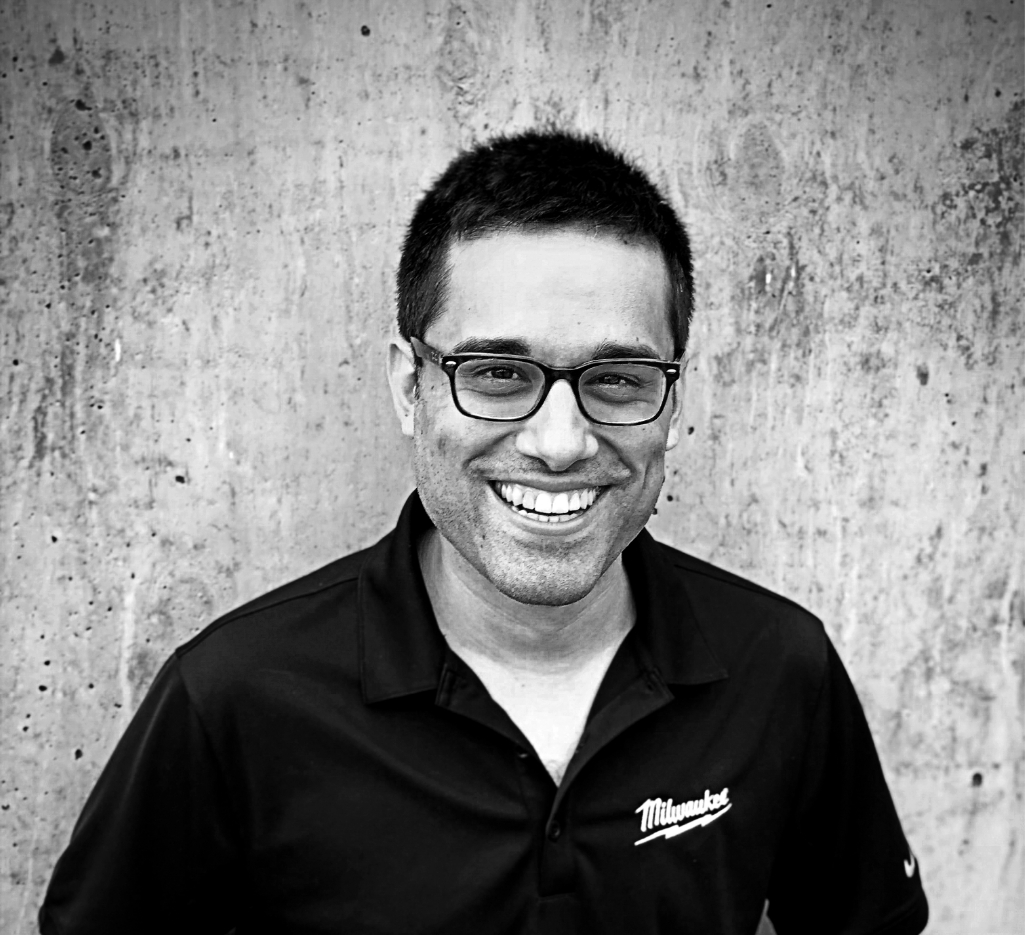 About the Author
Lucas is Content Manager for the One-Key team. He's equally passionate about creating useful content that helps contractors be more productive and reporting on cutting-edge topics in construction technology that might inspire further consideration. When not working, he spends his free time riding and enthusing about motorcycles.
More Content By Lucas Marshall
Subscribe to Our Blog
Sign up to receive ONE-KEY™ news and updates.
Recent Articles
Profit margins have been historically razor-thin in the construction, architecture, and...
January 17, 2023
Editorial Note: This article was brought to you courtesy of Rose Morrison, managing editor of ...