The Most Underutilized One-Key Features (+ Common Misconceptions)
Thought Leadership
Lucas Marshall
|
Published: September 24, 2021
|
Updated: June 9, 2022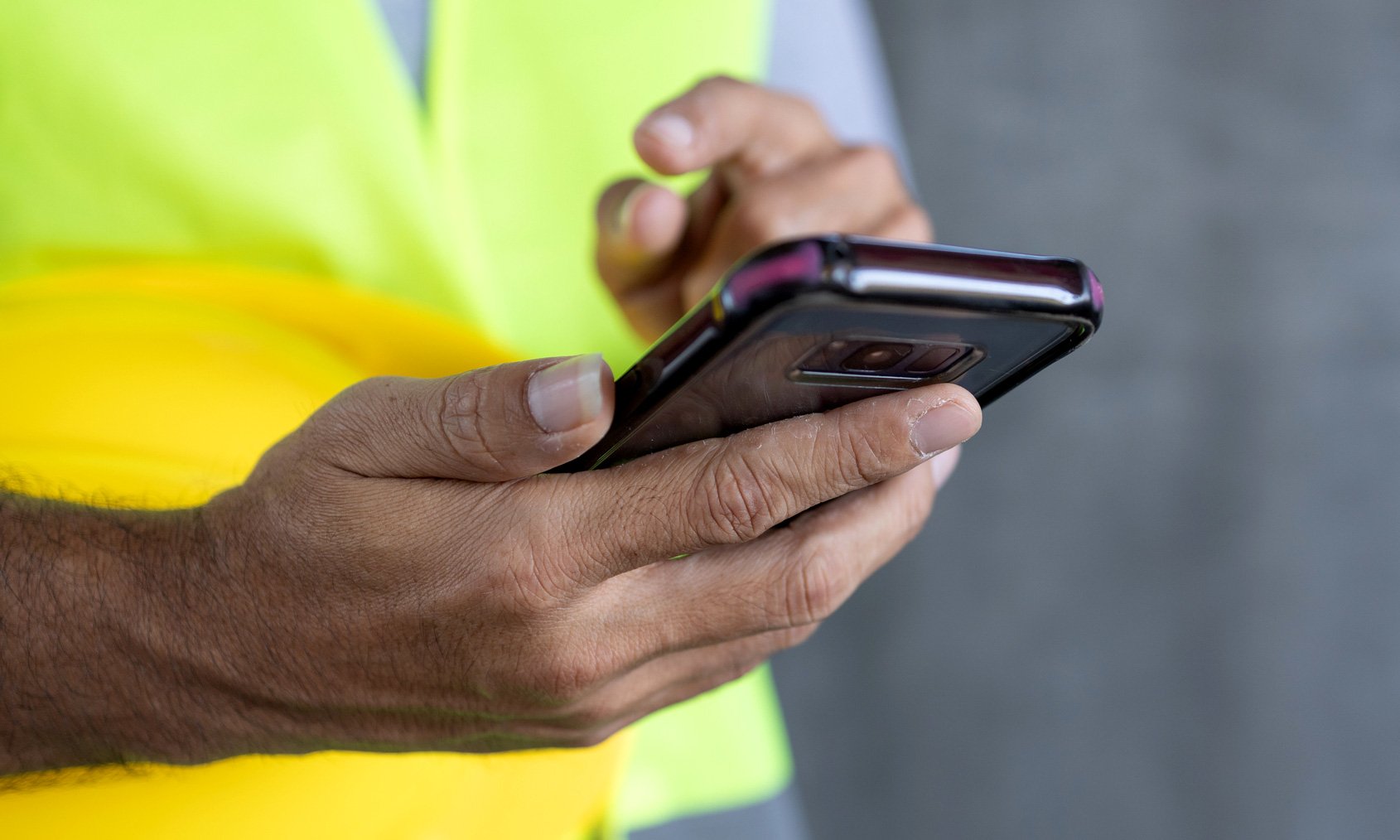 ONE-KEY™ is so much more than a tool tracking smartphone app. As an agile software development team, continuous improvement is an integral part of our DNA. We're constantly going back to the drawing board, developing new features (and improving old ones) to make your life a little easier, and cooking up new integrations to make your teams' software interoperable.
As we release new features, we do our best to communicate them, and provide support documentation; however, when you start using the app, you might not know where to begin—what features exist, what specifically to search for in the app or on our support website.
In this article, therefore, we'd like to highlight some of the common trends our support team encounters with One-Key users:
The most

underutilized One-Key features

. For example, features that exist (and not everyone knows about)

Frequently asked questions, misconceptions, and common support problems regarding the app and One-Key compatible Milwaukee® tools:

What Are the Most Underutilized One-Key Features?
Our support team gets feedback from One-Key users, and common themes come up in app store reviews, regarding functionality that, more often than not, actually already exists in the app today.
Here are the features we'll be discussing below:
Not taking ownership of tools

: Did you know that you need to add your One-Key compatible tools into your One-Key inventory in order for the tool tracking and security features to work in the event of an item getting stolen?

Inventory management features outside of tracking

: Did you know that One-Key isn't only for tracking your tools, and there's also a lot of other handy inventory management features available to you, free of charge?

Reporting suite

: Did you know that you can build a number of reports using the One-Key web-based app, free of charge?

Multi-user admin

: Did you know you can invite multiple people to join and interact with your One-Key account and inventory, as well as specify the level of access they have within your account?
Now, let's dive a little deeper into each of these categories!
1. Not Taking Ownership of Tools: This Is an Important One That Could Lead to an Epic Fail!
A great feature of One-Key compatible smart tools is being able to leverage our community Bluetooth® tracking network, the largest in the industry, to get item location updates, as well as being able to lock out tools (see tool security for Android; see tool security for iOS) that have been stolen, rendering them utterly useless to thieves.
These features have helped some One-Key users coordinate with local law enforcement to retrieve full vanloads of expensive inventory. In some cases, where users have locked out their stolen tools, the thieves, assuming the nonoperational tools were broken, not a security precaution, have sent the tools they've stolen into a Milwaukee Tool authorized service center and sealed their own fate. When this happens, service reps will contact the original owner on file and inquire whether their tool was stolen or whether they had sold the tool and forgotten to unlock it, often resolving in rightful owners getting their tools back.
These are a couple positive experiences of One-Key working as it should. However, too frequent are the negative experiences some One-Key compatible tool owners have encountered based on a misconception. Let's explain that misconception.
Misconception: One-Key Compatible Tools Are Tracked by Default
In order to track your One-Key compatible tools and receive location updates on them, you need to do a couple important things straight away:
First and foremost, you need to add the item to inventory, the sooner the better (see

adding One-Key compatible tools to inventory on Android

; see

adding One-Key compatible tools to inventory on iOS

)! Why? If you don't add your tool to inventory, there's nothing indicating to us in the system that the tool belongs to you. There's also nothing stopping someone who's stolen the tool from you, or alternatively someone who's unwittingly bought your stolen tool from the thief, from creating a One-Key account and adding your tool to their inventory; once the tool is added into their inventory, they can also lock it out, so you can't connect to it, interact with it, or add it to your inventory. To avoid this potentially difficult situation, we recommend adding the tool to your inventory as soon as you pull it out of the box. This way, should the tool get stolen, it'll be in your inventory; you'll be able to lock the tool out and work with your local authorities and our support team to reach a resolution.

You need to enable tracking functionality by enabling Bluetooth® and Location Services on your device (see how

on Android

; see how

on iOS

). Bluetooth® is needed in order to scan for nearby devices, and Location Services help pinpoint your tool's location in relation to where you are.
Helpful links:
2. Reporting Suite: There's Loads of Inventory Data at Your Fingertips
One-Key, as we'll discuss in the next related section, is often most associated with tool tracking, though there is a lot more than just tool locating to the app. For one, did you know that there is a lot of data and reporting functionality available to you? Reporting can provide invaluable information to stakeholders and customers alike, and keep everyone that needs to be in the loop. Most full suite construction software platforms charge an arm and a leg for such functionality. In One-Key, we offer (free of charge) a full reporting suite, regularly improve existing reporting functionality, and are actively building out additional types of reports you can run.
Reports that exist:
Inventory reports

. You can run a couple types of inventory reports:

Tool Spend

. You can get a breakdown of your inventory spend by category, manufacturer, or jobsite within a set date range.

Tool Allocation

. You can see how your tools are currently allocated, verifying on-hands across multiple jobsites, categories, divisions, and assigned team members.

Hydraulics reports

. You can get a snapshot of tool utilization and performed events, helping you look under the proverbial hood, understand how your tools are performing, plan maintenance, and provide key stakeholders, managers, inspectors, and clients alike with the information they need with respect to completed work.

Press tool reports

. You can generate a report showing press events within a set date range—how many were successful or otherwise—to provide verification to clients and inspectors, or to let tool managers know service is needed.

Torque wrench reports

. Similarly, you can

generate a report

showing electrical installations within a given date range and creating transparency to those who need to be kept in the loop.

Alerts reports

. You can

generate a comprehensive report

summarizing all relevant alerts you've received in a One-Key account, such as items that haven't been seen in a while, unused items, or down to which items will need to be repaired soon or have their coin cell replaced before they become untrackable. Such reports create transparency among team members and help busy teams make important decisions about tool allocation, maintenance, and continued use.

Tool management reports

. You can

generate comprehensive reports

that pull in a wide range of relevant inventory-related information to improve processes, such as determining how long items have been onsite so that you can deduce whether it's appropriate to pull them out of circulation, send in for maintenance, or reassign.
3. ONE-KEY™ as a Full Inventory Management Platform (Web and Mobile), Not Just Tracking
One-Key is often viewed primarily as a smartphone app to help keep track of individual items in your tool inventory, but in fact just as the job of an inventory manager is a big one, One-Key supports these roles through wide-ranging inventory management features convenient to wherever you are—in the back office or tool crib, in the van, or on the job:
Documentation

. A struggle of paper-based inventory management is important paperwork getting lost amid the clutter and chaos of multiple projects happening at once. You can back everything up in One-Key—set it and forget it, as it were—and then easily find it whenever you may need it. Conveniently within an item's details page, you can, for example, pull up important receipts providing proof of purchase, as opposed to having to toil to remember which drawer in the tool crib you stored it. You can add warranty and service documentation, notes about its history, as well as information relevant about the item to other team members. Anything you can think of, you can add it!

Service Reminders

. Preventive maintenance is an important part of protecting the longevity of your tools. Busy tool managers overseeing large inventory flows, though, don't have to worry about individual items falling through the cracks—you can add your item's service date and

set a reminder

(however frequently you like), and you'll automatically be alerted when it's time to get your tool to the service center; as an additional documentation type like discussed above, you can also add

service records

to document your item's important information in one central location, so you don't have to worry about looking for these records if you end up selling the tool down the line.
Item Audits

. You can

audit

your entire inventory or at individual jobsites to better determine on-hands and what needs to be

transferred

.

Tool Kitting

. You can organize items you're sending to a job by creating a mini-inventory you send and can manage onsite (see tool

kitting on Android

; see

tool kitting on iOS

; see tool

kitting on web

).
Software Integrations

. You can integrate

Procore

and

Autodesk BIM 360

to help make the software your multifaceted teams use is interoperable and in order to build transparency across your operations and create a culture of collaboration.



4. Multi-User Admin: Increase Collaboration and Foster a Culture of Transparency
A lot of tool managers work collaboratively and end up paying thousands of dollars in yearly licensing fees for the whole team. With feedback from enterprise One-Key users and after seeing what was currently available in the marketplace, we launched multi-user functionality last June, a much-anticipated feature that lets multiple team members work within one account, and smooth operations through increased transparency and inventory visibility.
You can invite a team member to join your One-Key account to make managing your tool inventory a team effort. You'll be able to set their level of access (from as complete control as an admin, to as partitioned to just being able to work on specific jobsites or view-only permissions); or if you want to decide precisely what a team member has access to, you can take one of the presets and customize it.
Additional multi-user support documentation:

Troubleshooting with Inviting Team Members to a Multi-User Account
Some of our One-Key users run into some problems when trying to invite a team member to join their account.
Here's an important note to keep in mind to avoid similar problems: As an admin on the One-Key account, you must invite your team members to join your account. A common misconception occurs when team members preemptively make their own One-Key user accounts, thinking this is the first step to joining an admin's multi-user account.
When this happens, these users (as well as the admin attempting to send them an invitation to their own account) will run into some problems. Why? When you make a new One-Key account from scratch, you by default will be the admin on that account. When an admin then attempts to send you an invitation to join their account, they will get an error message from the system, essentially indicating that the email they're trying to invite is already connected to another account. If you've preemptively made a One-Key account and want to use the same email address to join your team member's multi-user account, you'll need to change the email address you currently have associated with your existing One-Key account.
To avoid this, we recommend waiting for your admin to initiate a multi-user invitation. In this link, you will be sent to an account creation page that looks similar to creating a solo One-Key account but is linked to your admin's account; once you create your account using this link, you'll be directed to a page where you will be able to accept or deny the request.
Frequently Asked Questions, Misconceptions, and Common Support Problems
There are a number of frequently asked questions, misconceptions, and common support problems pertaining to the One-Key app.
We've picked one from each category that cover the most common themes related to One-Key support.
Frequently asked question

: Can you track Milwaukee® Tool batteries?

Misconception

: Why can't I get directions to my tool? GPS vs Bluetooth tracking

Common Support Problem

: Regionalization issues; being redirected from your region's Milwaukee Tool website to the North American site.
Let's unpack these.
Frequently Asked Question: Can You Track Milwaukee® Tool Batteries?
A common question about Milwaukee® Tool batteries is whether you can track batteries, likely due to a wireless symbol resembling the one that appears in the One-Key logo appearing on the bottom of Milwaukee® M18™ batteries.
So, can Milwaukee® Tool batteries be tracked?
Yes and no. There is currently a single Milwaukee® Tool battery that has a Bluetooth® module built into it and CAN be added to inventory and tracked.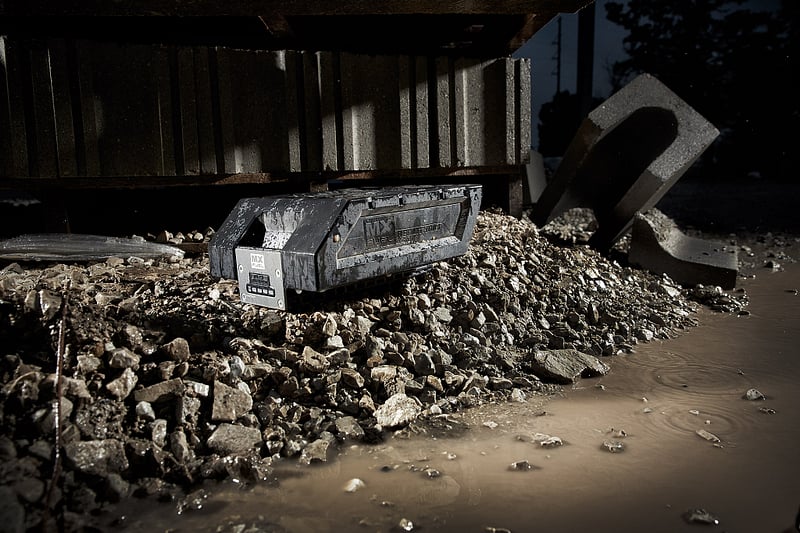 Belonging to the MX FUEL™ battery line, the REDLITHIUM™ XC406 Battery Pack (MXFXC406) is trackable in One-Key, while the smaller CP203 Battery Pack CANNOT be tracked by default.
Currently, M18™ and M12™ batteries do not have a Bluetooth® module and CANNOT be tracked by default.
If keeping track of your batteries is important to you, we recommend attaching a TICK™ tool and equipment trackers, which can be purchased in bulk and provide location updates for the items they're attached to. If in-network location updates aren't a must-have for your batteries, you can attach asset ID tags, which can be scanned when your items leave or arrive at their destination and which will provide a location update with every scan. You can also send your batteries in a tool kit inventory that can be manually verified once it arrives at its destination.
Helpful link:
Tool Tracking Misconception: GPS vs Bluetooth®
A common misconception with regards to One-Key tracking functionality is conflating Bluetooth® tracking with GPS tracking.
To help explain, we've documented the differences between Bluetooth® and GPS for tool tracking as well as how our Bluetooth® tracking community works.
To quickly unpack this misconception: If you're looking for a missing item, you won't be able to get a turn-by-turn roadmap to your tool's precise location, though we've added a tool proximity tool (see on Android; see on iOS) to better pinpoint your item's location within the vicinity (within 100-ft).
Rather, each time your item comes within range of a device that has One-Key installed, the app will send a location update.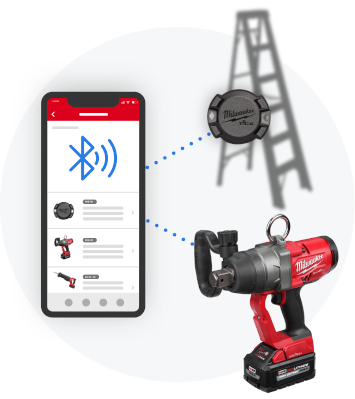 To improve Bluetooth® range, there are a couple of important things you'll want to ensure you're doing:
Encourage your employees to download the app. The more in the area using the app, the further the range.

Have your app permissions set up so it's running even when you don't have it open and are actively using the app; this will ensure you'll get up to date location updates, whether you're in the app or not.
Common Support Problem: Being Redirected from Your Region's Milwaukee Tool Website to the North American Site
Milwaukee® Tool is a global power tool leader, and support is handled differently depending on where you're located.
The One-Key team, as well as our support team, is located in America. Therefore, if you navigate to the One-Key site from your region's Milwaukee Tool homepage, you'll likely be redirected to MilwaukeeTool.com, the North American Milwaukee Tool website. To expedite One-Key related support concerns and get directed to the appropriate team within your region, we recommend indicating in your support ticket or chat box inquiry the country you're in as well as your language.
About the Author
Lucas is Content Marketing and SEO Manager for Milwaukee Tool, where he and his team raise awareness about the company's digital products and educate users on best practices through a variety of content vehicles.
More Content By Lucas Marshall
Subscribe to Our Blog
Sign up to receive ONE-KEY™ news and updates.
Recent Articles
In our next installment of our employee spotlight series, we highlight Liz Haagensen, a Software...
May 30, 2023
In the world of big data, having strong data operations and cleansing processes is critical. Poor...
May 23, 2023
Editorial Note: This article was brought to  you  courtesy of Rose Morrison, managing editor of  ...