When you visit your inventory on web, you'll see, under "Reports," a new option: "Alerts."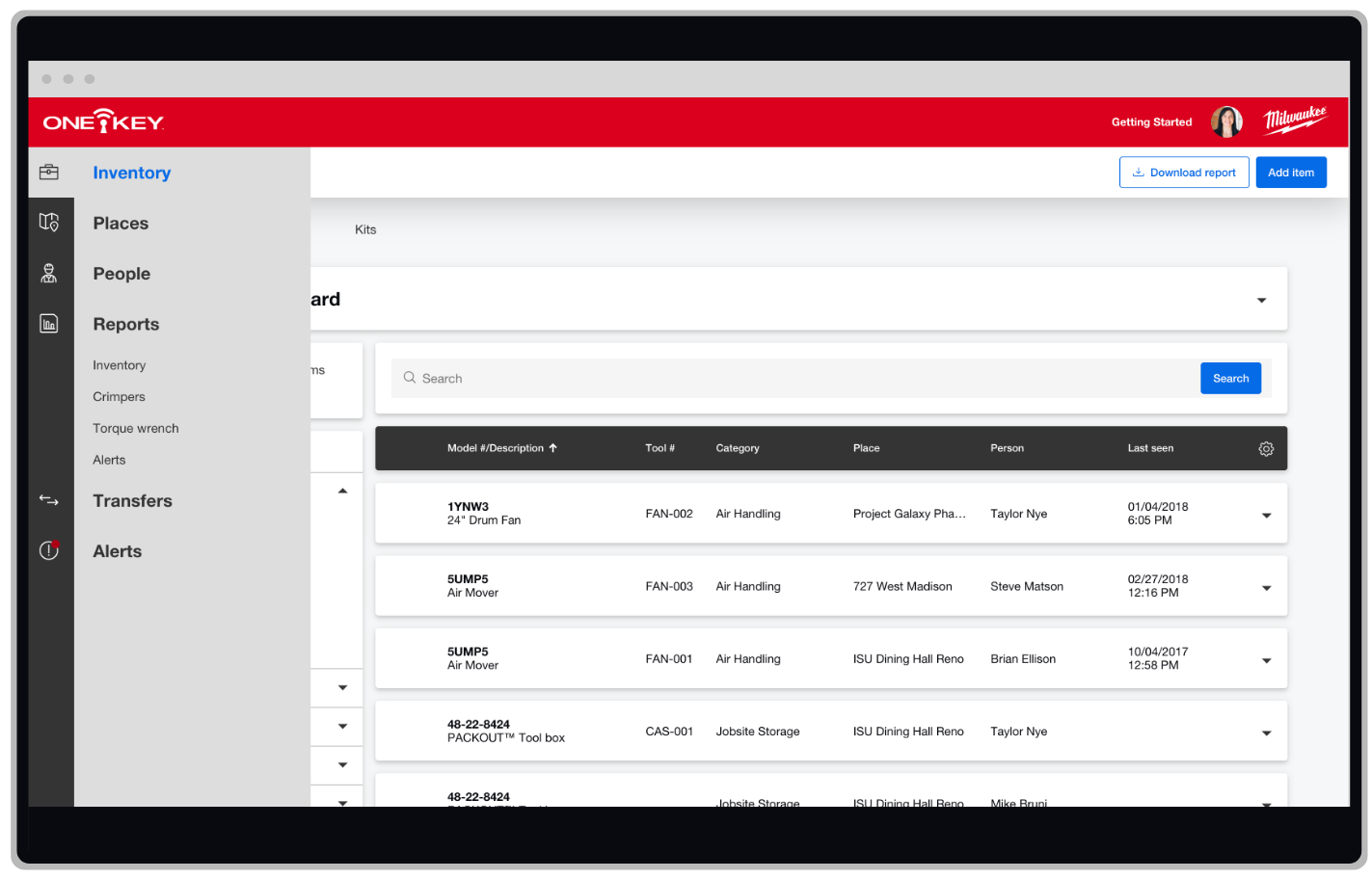 When you select this option, a new reporting screen will open. Here, you can click "Learn More" to quickly see how the report builder works, or you can start building your report.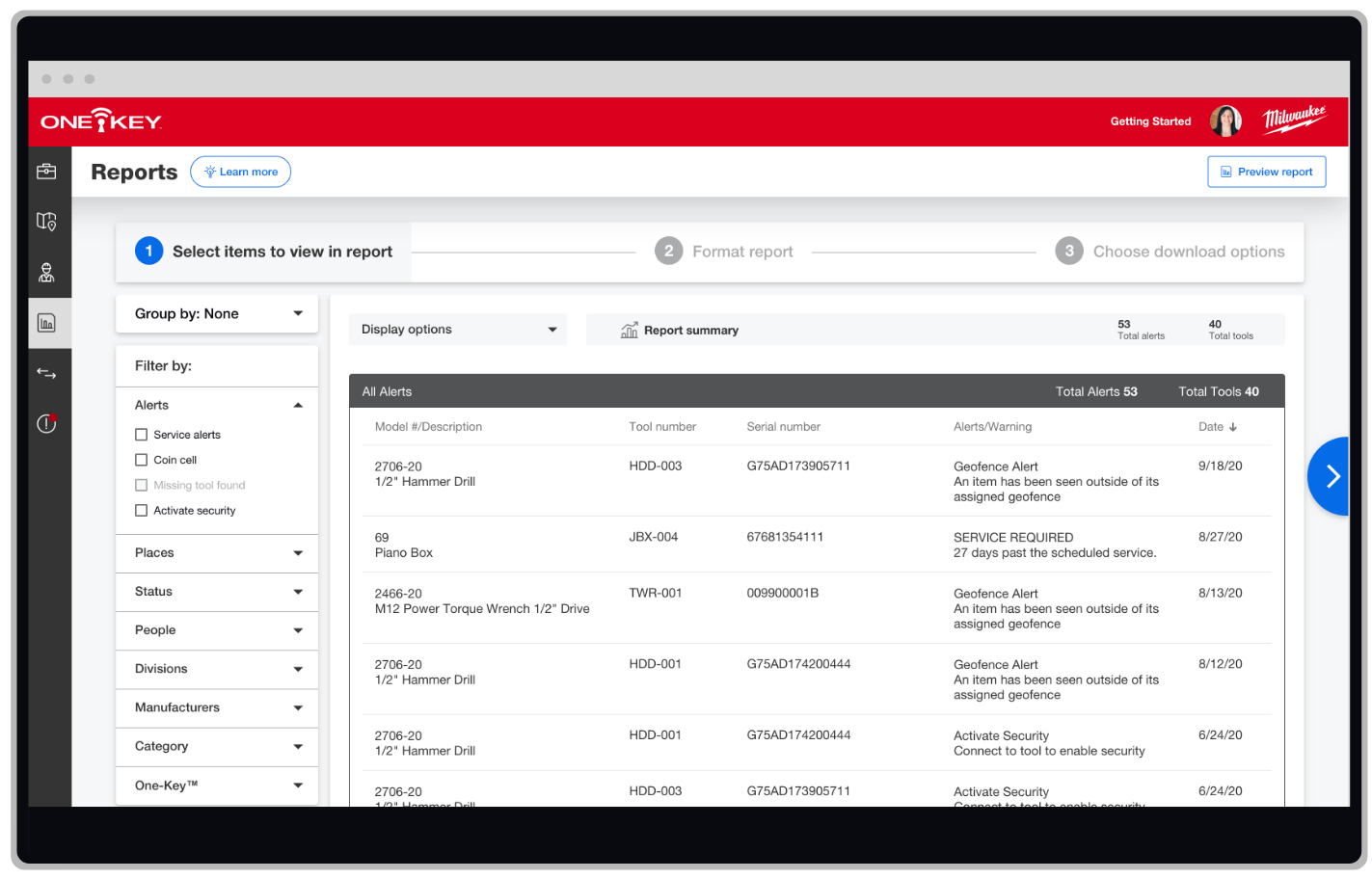 Along the left-hand side of your screen, select options to filter what shows up in your report, by Alerts type:
Items that have received service alerts (past due, approaching, etc.)

By coin cell. This is generally associated with TICKs but, even more important, these alerts could be issued to your One-Key compatible tools, each which contain a coin cell so that your tools can be tracked even when their main M12 or M18 battery is dead or taken out.

By missing tools, to alert tool managers of inventory that hasn't been seen around the jobsite.

By security alerts
You can also choose to display alerts by certain Places or People for added accountability, or by specific tool category or division if you're looking to get a hold on a specific tier of your inventory or department within your organization.
You can also change how items in your report are prioritized by clicking "Display options," checking up to 5 display options, and clicking and dragging to your preferred order.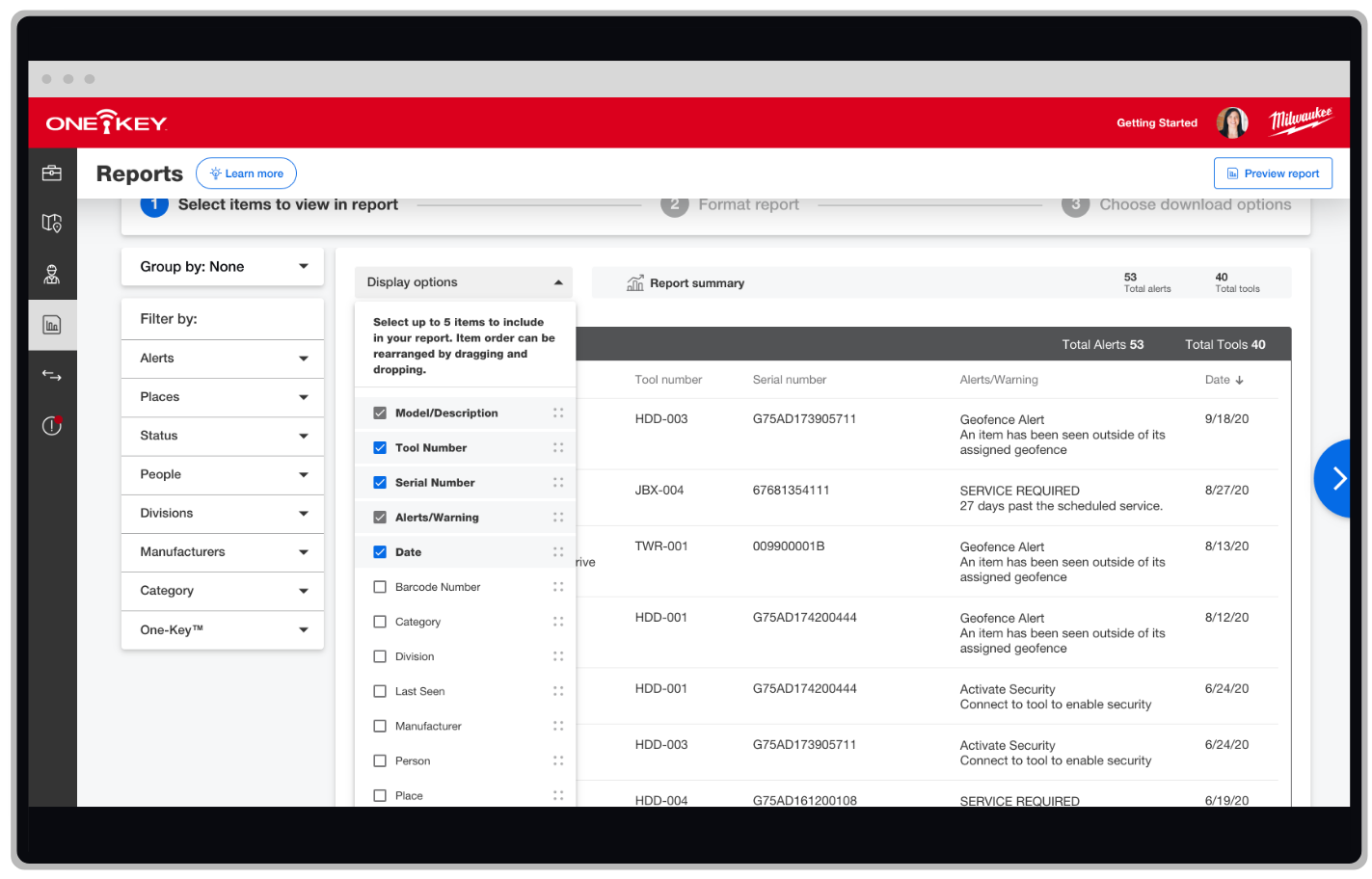 On the next page, Format report, you'll be able to attach your company or customer information, and add any additional notes you'd like to see on your report.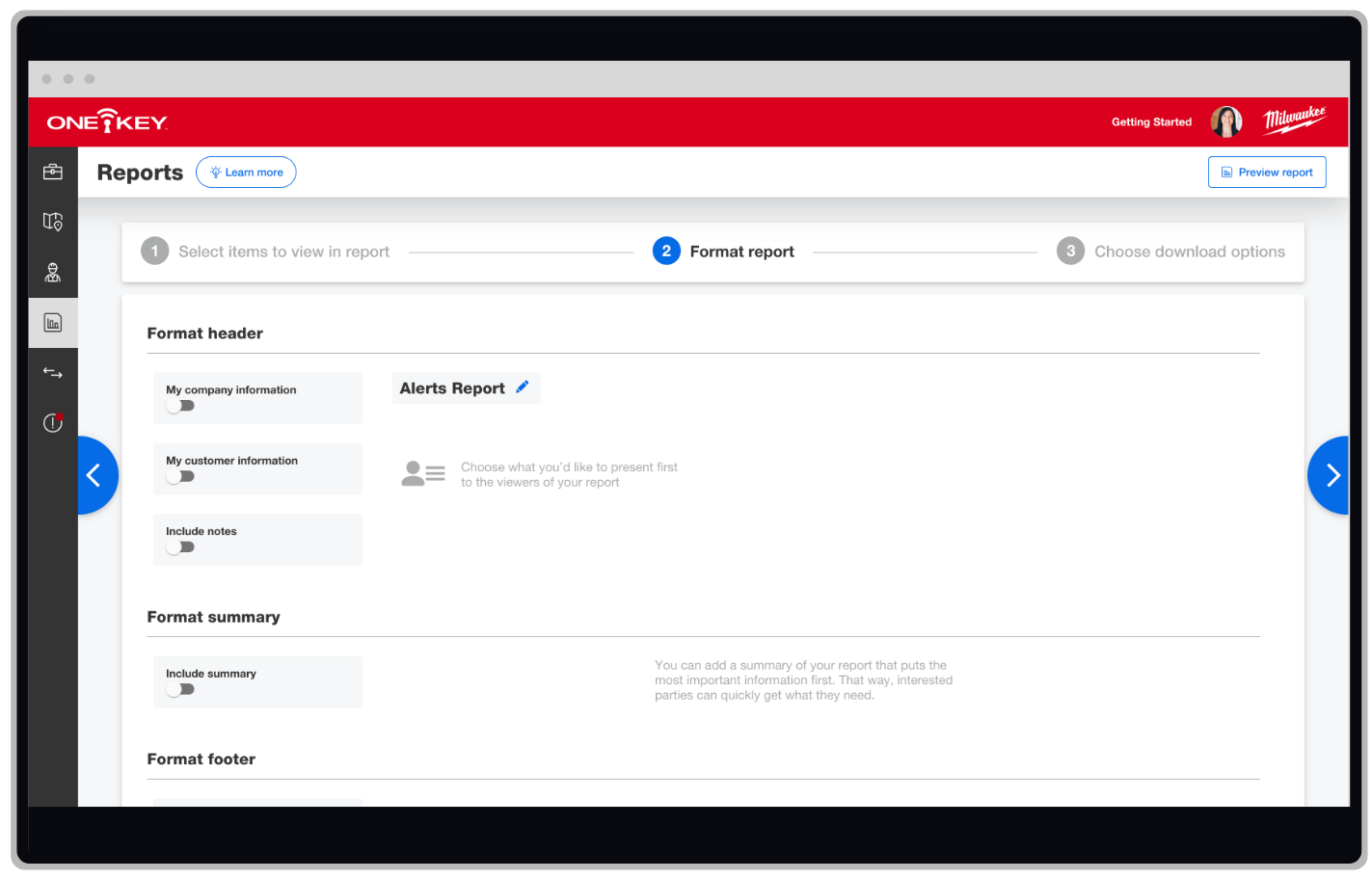 Finally, you'll select Choose download options, where you'll get a preview of the report you've built and be able to download your report as a PDF or CXV.
What's Next?
We're putting some final touches on a video tutorial of this functionality, so keep an eye out on our YouTube channel for that upload!
Coming Soon
We're working on two new features that we're particularly excited about:
Best location will enhance the accuracy of location information about your tools reported to you in the app. This feature is expected to be live in the v7.5 app update.

Tool location history will offer a more enhanced history of where your items have been. This feature is expected to be live in the v7.6 update (Public Beta).