Coming Soon: Multi-User Admin
6.10 retired Guest Permissions and announced its replacement, Multi-User, which adds true membership with the ability to invite team members to join your account with their own login, and custom permissions you create.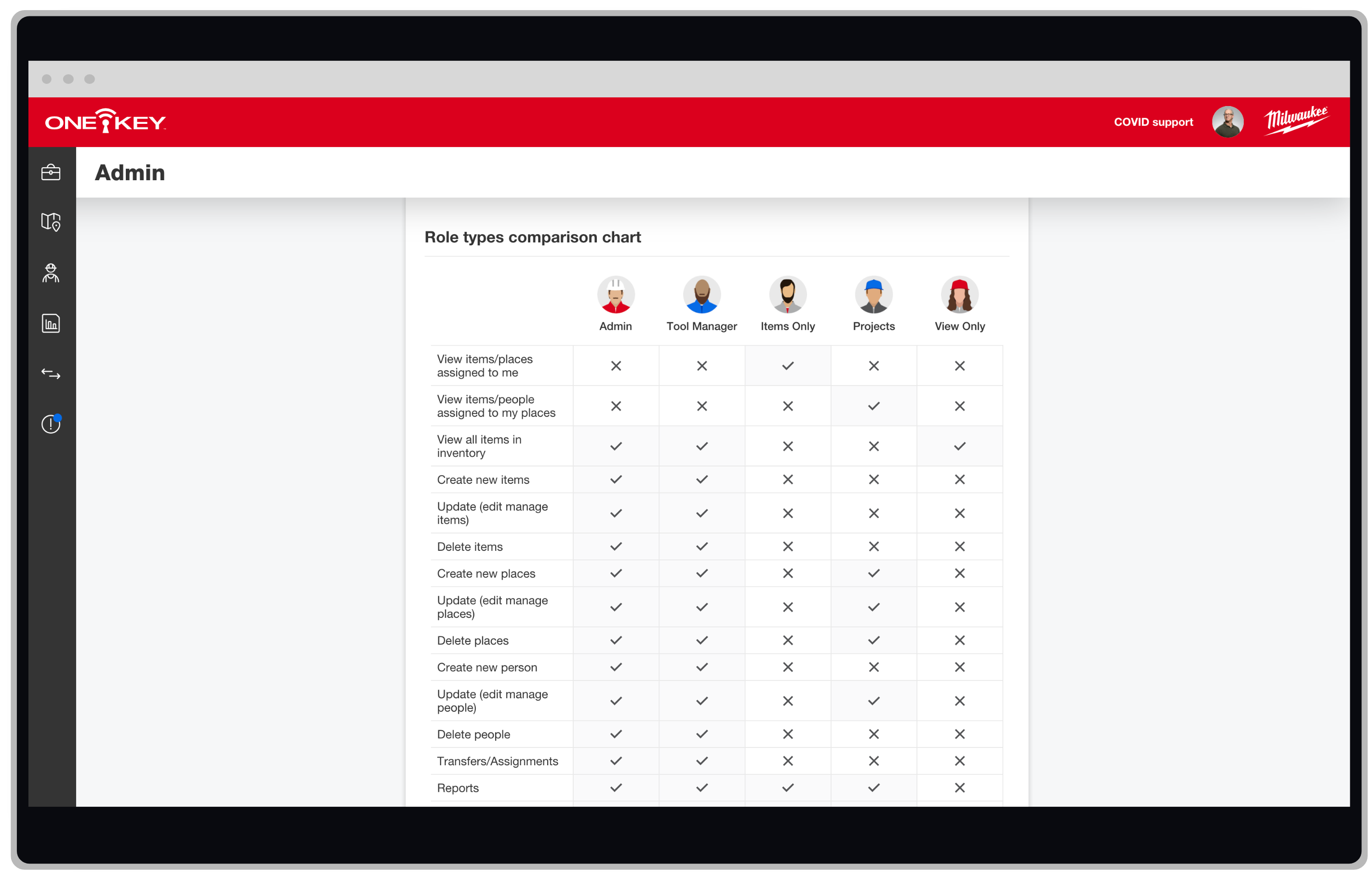 Multi-User has been in beta and we've been incorporating your feedback to improve its functionality. Interest, as well as participation, in the new beta test has been high with 109 Multi-User accounts and 738 users across accounts.
Positive feedback focused on the addition of roles and the Multi-User component, but confusion arose around the process of assigning roles and, afterward, how to sign up and accept a Multi-User invitation. We have incorporated this feedback as we approach 7.0 and have prepared new support content to guide you through the process. This Multi-User support content will be available at the official launch of this new functionality.
Additionally, beta testers showed interest in additional roles with more specialized layers of permissions. To address this, we have begun work on a custom roles feature within Multi-User that we hope to have finalized soon, and we will also create additional support content to help acclimate you to this new feature and coach you on how to take advantage of it.
If you haven't signed up to be a multi-user super tester, you can expect this new multi-functionality to be rolled out in the next app update: 7.0. This release is planned for June.
What to Expect Next
In addition to the new functionality, at the launch of 7.0 you can expect:
A "Now Here" email notification, if you've signed up for our email subscriber list. You'll get an email in your inbox with a link to an article, like this one, taking you through its greater details on what we've rolled out. Plus, you'll also get the latest from our blog on inventory management, construction insights, and more!

A new support video on our YouTube channel giving you an overview of Multi-User's functionality and how to send invites. Be sure to subscribe to our YouTube channel and ring the bell to be sure that you'll be notified when we upload the new video!
A new support article on the One-Key support site taking you through the multi-user functionality in detail.
Coming Soon: ONE-KEY™ Asset ID Tags
We are proud to announce that we've introduced a new tracking solution to the One-Key arsenal of tool and equipment tracking: One-Key Asset ID Tags.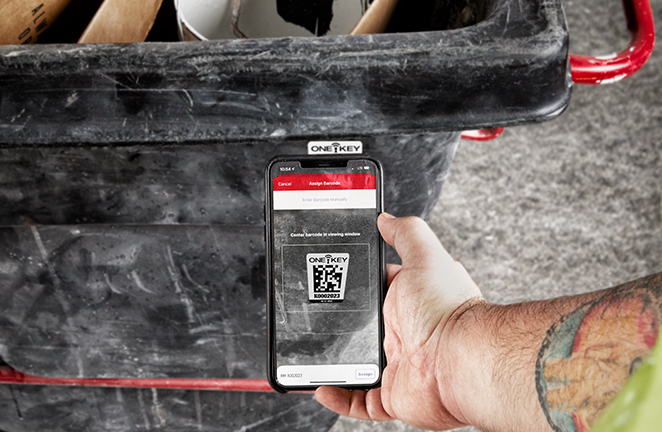 One-Key Asset ID Tags offer an affordable solution for keeping track of your small equipment and tools, of all brands and manufacturers, particularly in settings that don't call for the advanced capabilities of TICK™.
You might already be using barcoding as a method to track and update the location of your inventory. But the problems with traditional barcodes are many:
They typically fade and damage quickly

They require expensive and unreliable scanning hardware

They offer limited functionality, such as checkout only
The reason that traditional barcodes fail the critical test of the construction industry becomes glaringly apparent as you reflect on what they're built for: Traditional barcodes are not built for the jobsite, finding their purpose in retail warehouses, offices, or in the healthcare industry.
Meanwhile, the One-Key Asset Tag has been engineered specifically for the jobsite and the trades that require a higher degree of usability and durability:
They're made with the construction industry's most durable construction and strongest adhesives. This means they won't wear in the elements, become brittle, illegible, unscannable, unreliable.

They don't require expensive hardware and all-too-frequently unreliable scanning hardware. The One-Key app's built-in barcode scanner, which utilizes your device's camera, can easily scan and update the location of any barcode, for free. Plus, One-Key asset tags utilize a 2D Matrix Code, which allows for quicker, easier scans.
Automatic "Last Seen" date and location with ever scan. Unlike traditional barcode scanning options, which frequently only allow for checkout scanning, One-Key Asset Tags provide location updates with every scan.
What to Expect Next
Keep an eye out for Asset ID Tag-related content:
A "Now Here" email notification, if you've signed up for our email subscriber list.
Support content for proper application of a One-Key Asset ID Tag