With the launch of our new online experience, we wanted to take the opportunity to better communicate with those who use One-Key every day.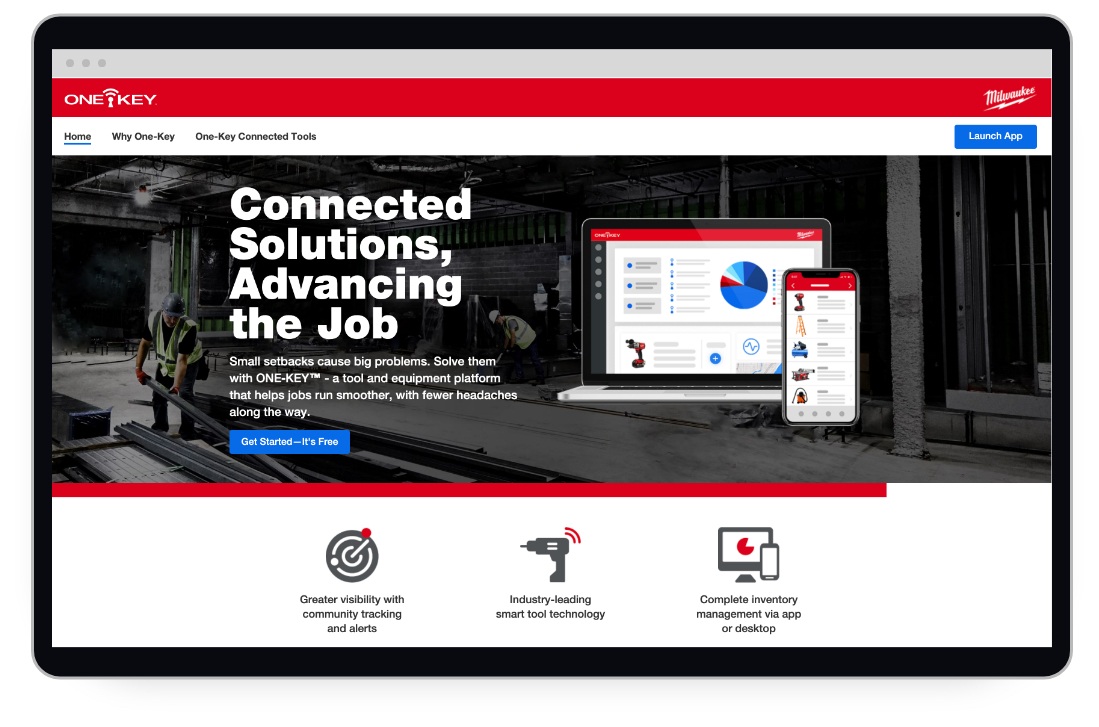 These new online tools will be a great place to provide some coaching on how to get the most out of our system, and will keep you up-to-date on the great features that we're working on.
Website Features
The old website never did enough to answer the question of "what is One-Key?". It fell tragically short if you wanted to learn more about the capabilities of the platform.
To help solve this problem, we've added a few new pages that will help demonstrate how to get the most value out of the system.
Refreshed Homepage
The new homepage focuses on what we're all about.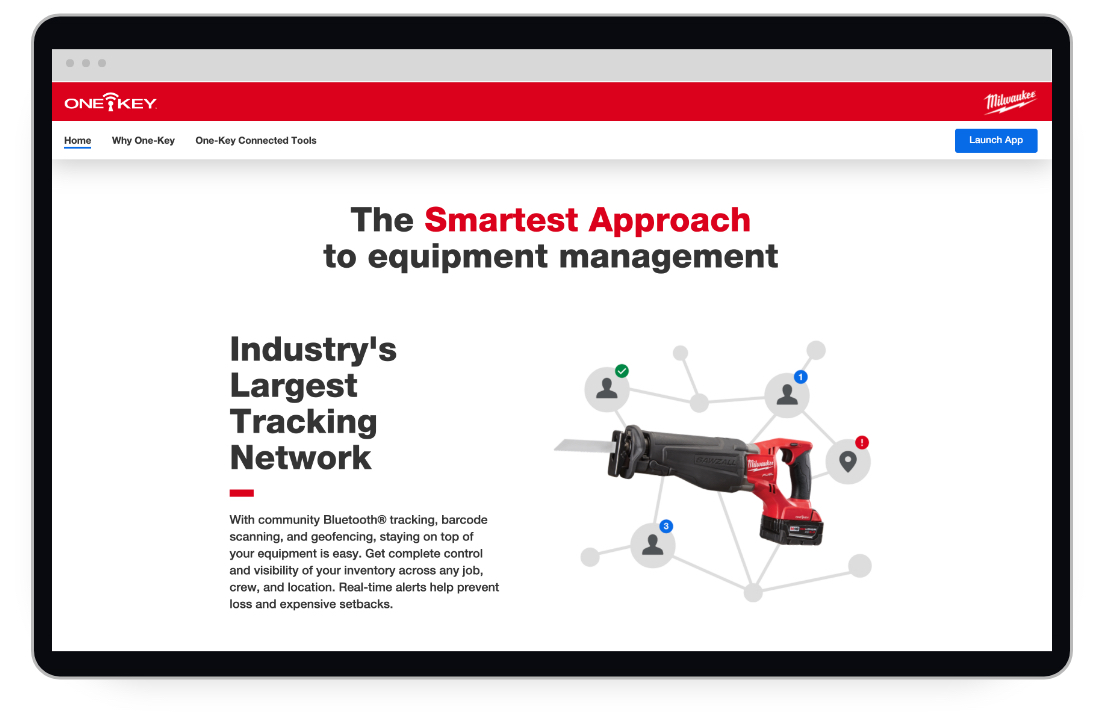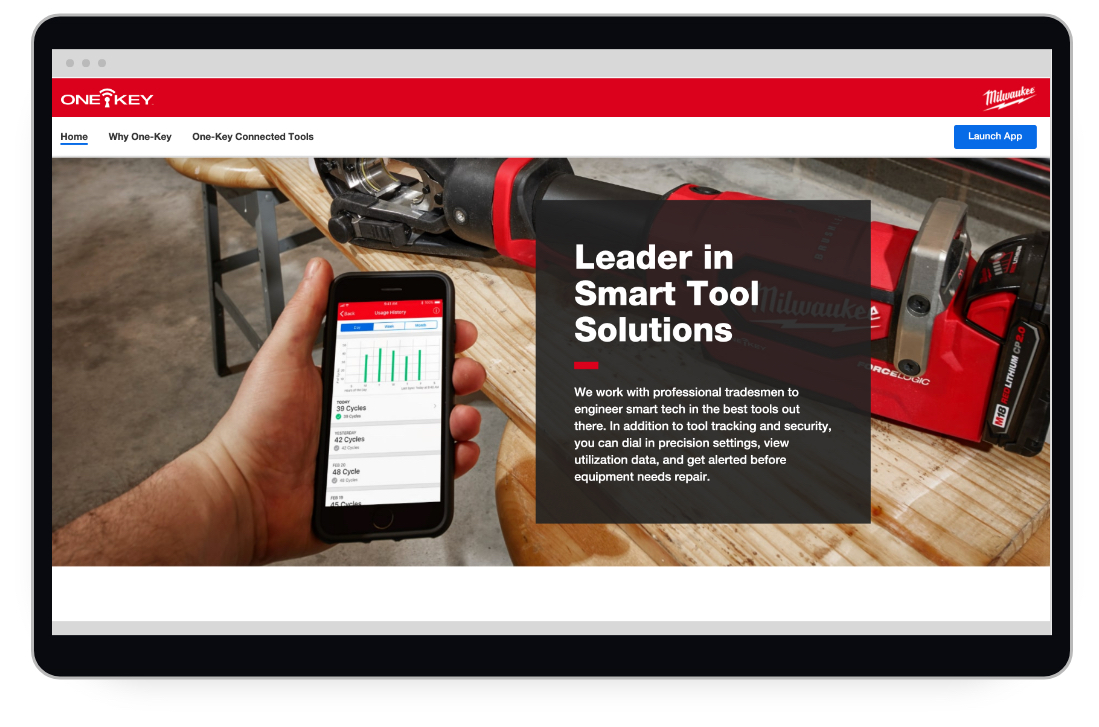 It tells our story as a tool manufacturer and software developer, equipped to deliver both inventory management and tool tracking software, as well as smart tool technology.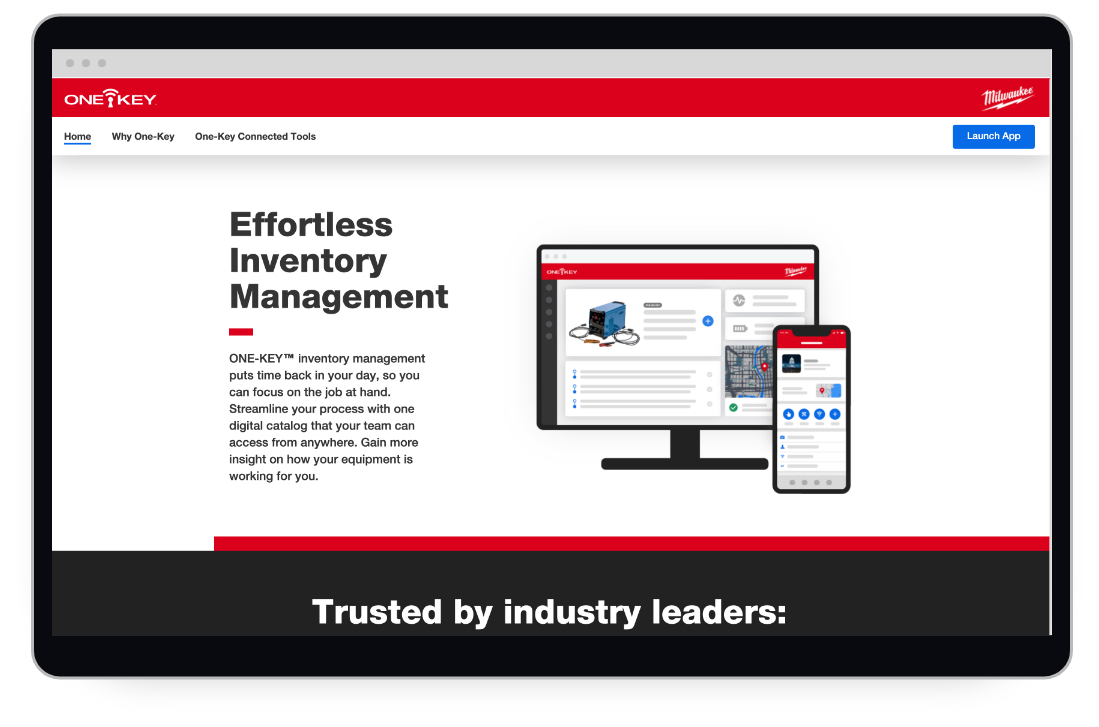 But more importantly than our story, it tells the story of our users. After all, the software found in our app and compatible tools inherently relies on the partnerships and commitments we've formed with both trusted industry leaders and our dedicated user base.
For that, we are forever grateful.
Why One-Key
Few resources were previously available to give visitors to our old site the full picture. Why One-Key seeks to fix this.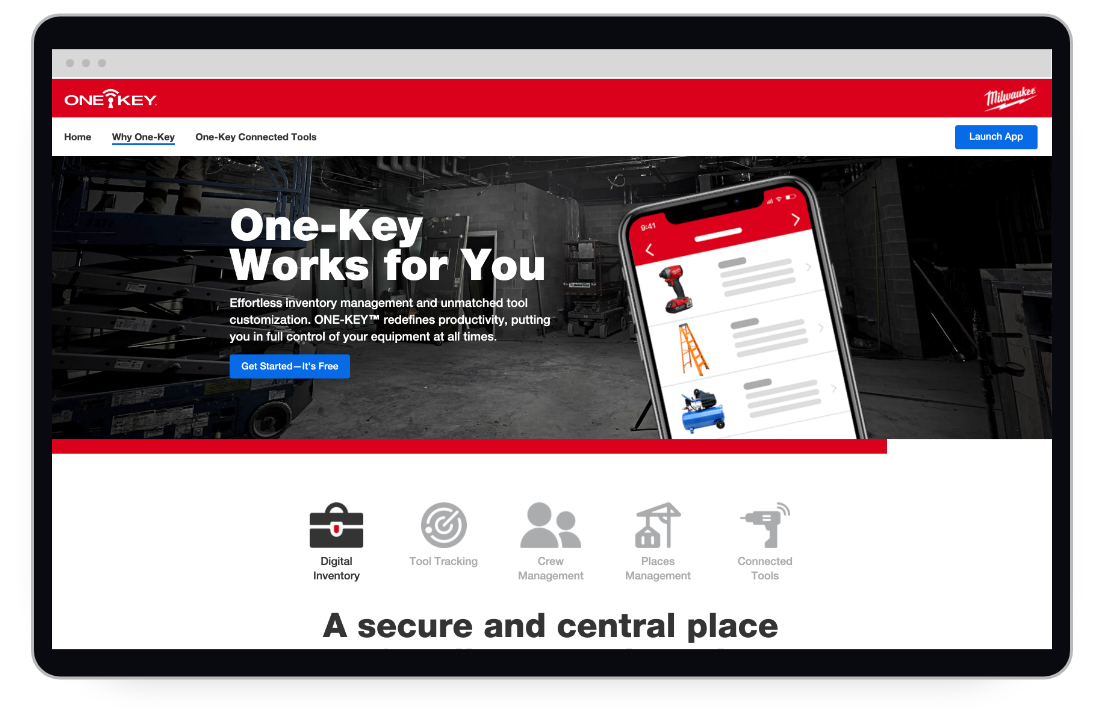 5 internal pages unpack the various features and highlights that One-Key offers, helping illustrate our app's purpose, as well what makes its features unique to tradesmen, while also highlighting the functionality it provides.
Digital Inventory
Digital inventory outlines our app's tool asset management features. With responsive functionality that's accessible from web and mobile, you can manage your tool inventory wherever work takes you. From the office or tool crib, you can get the big picture of how your equipment is being used, or intricate details at the item level, on the job, and deploy tools based on where they're needed.
Tool Tracking
There's a lot of pain points in the construction industry caused by simply not knowing where tools and equipment are. Tool tracking outlines the features that makes our app uniquely valuable to contractors: our industry-leading Bluetooth® tracking network, our built-in mobile barcode scanner for small asset tracking, our geofence tracking and tool security "lockout" features, as well as our equipment management solutions.
Crew Management
Crew management highlights our app's jobsite productivity and people management features. This includes the ability to assign tools and equipment to employees, for added accountability, and streamlined communication, an uninterrupted app experience that lets you call, text, or email your contacts, right from One-Key.
Places Management
Places management features cross-jobsite visibility: the ability to see how your equipment is being used across jobs, to audit a site's inventory, to transfer tools and equipment based on where they're needed, and ultimately, to eliminate costly downtime.
Connected Tools
The Connected Tools overview page serves as an informational resource on One-Key compatible smart tools and the features available in these tools that make them especially valuable to a contractor: the ability to track and lock tools, the ability to dial in precision settings on applicable models, as well as the ability to get utilization data from a tool to ensure it is performing to specification.
One-Key Connected Tools: Compatible One-Key Products
One more complaint of our old website was its lack of information on all the One-Key compatible tools available for purchase. With 35 models and counting, searching the Milwaukee® Tool website for current models was inefficient, and there was a need for a central location of all the One-Key specific tools.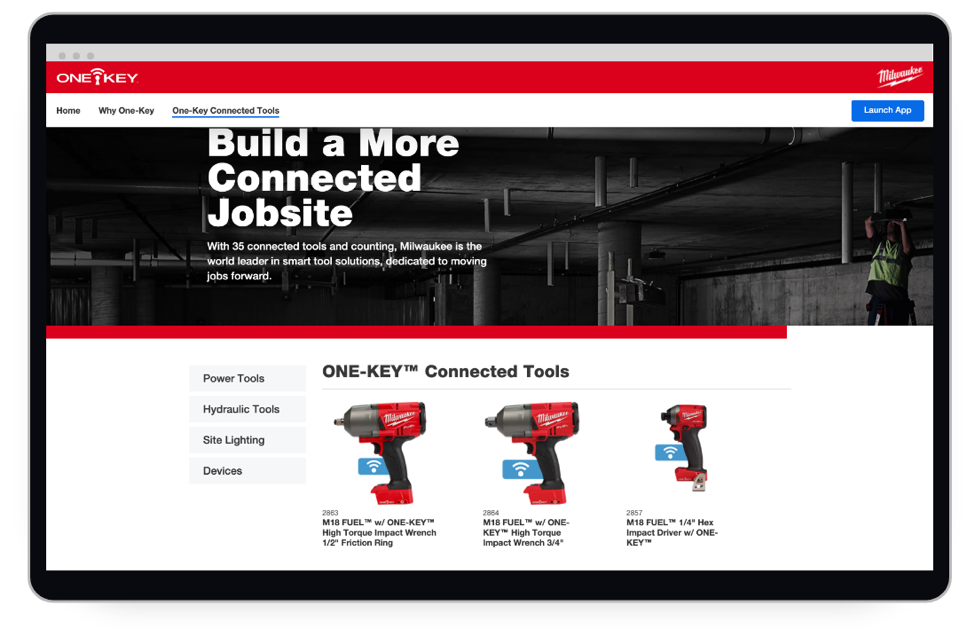 One-Key Connected Tools does just this, adding filters to help you find the trade-specific tool you're looking for with One-Key compatibility.