Now Here: Improved Location History for Your Tools and Equipment Sent to the Field
We've pulled more tool location data on your One-Key compatible tools and TICK'd items to help make your day on the job a little easier, with a single point of information to locate tools and leverage to help streamline ops.
When you launch the app on your mobile device, you'll now see in an item's detail its "Location History," accompanied by a map with your item's most recent location update.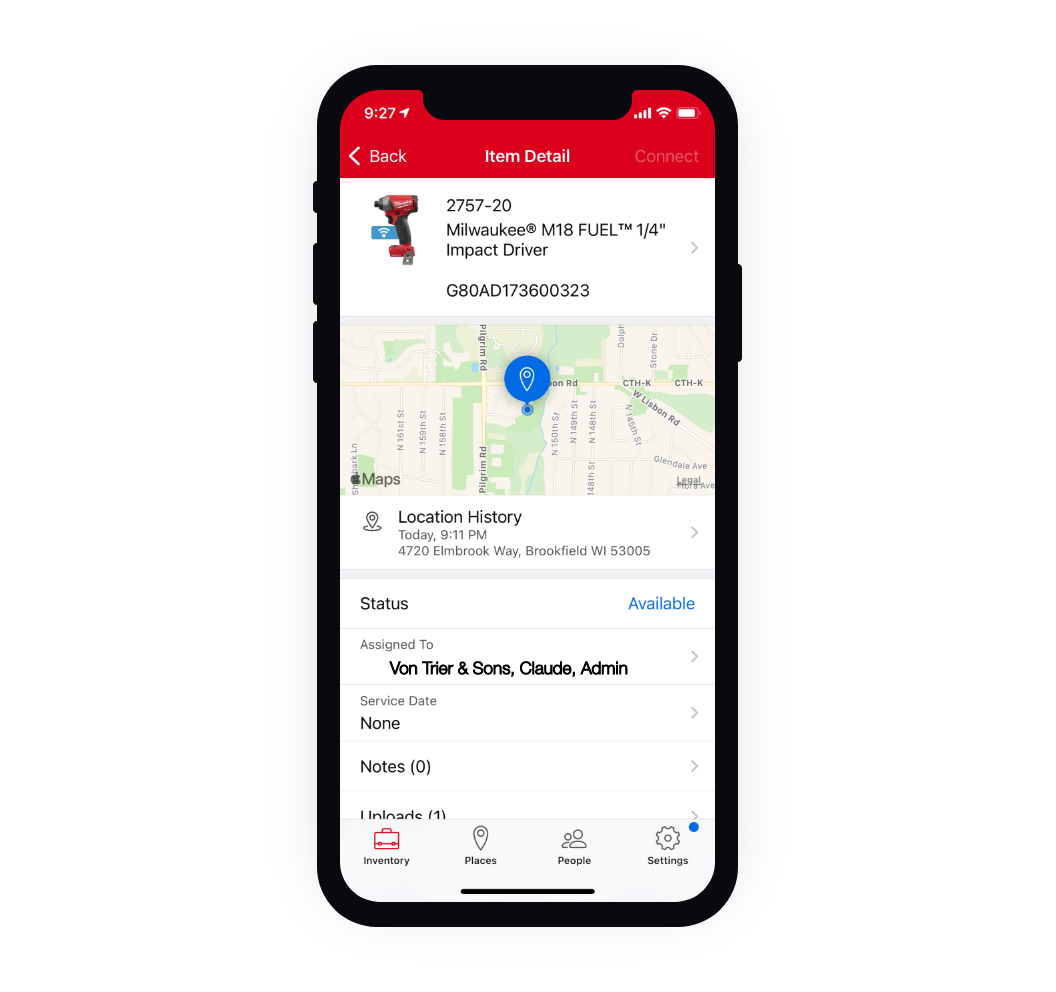 Tap into the "Location History" tab and you'll notice some pretty cool functionality and a wealth of tool location data that can be leveraged.
A map will emerge with locations pinned on the map. Pinch to zoom in and out further to see your items dispersed across the map geographically.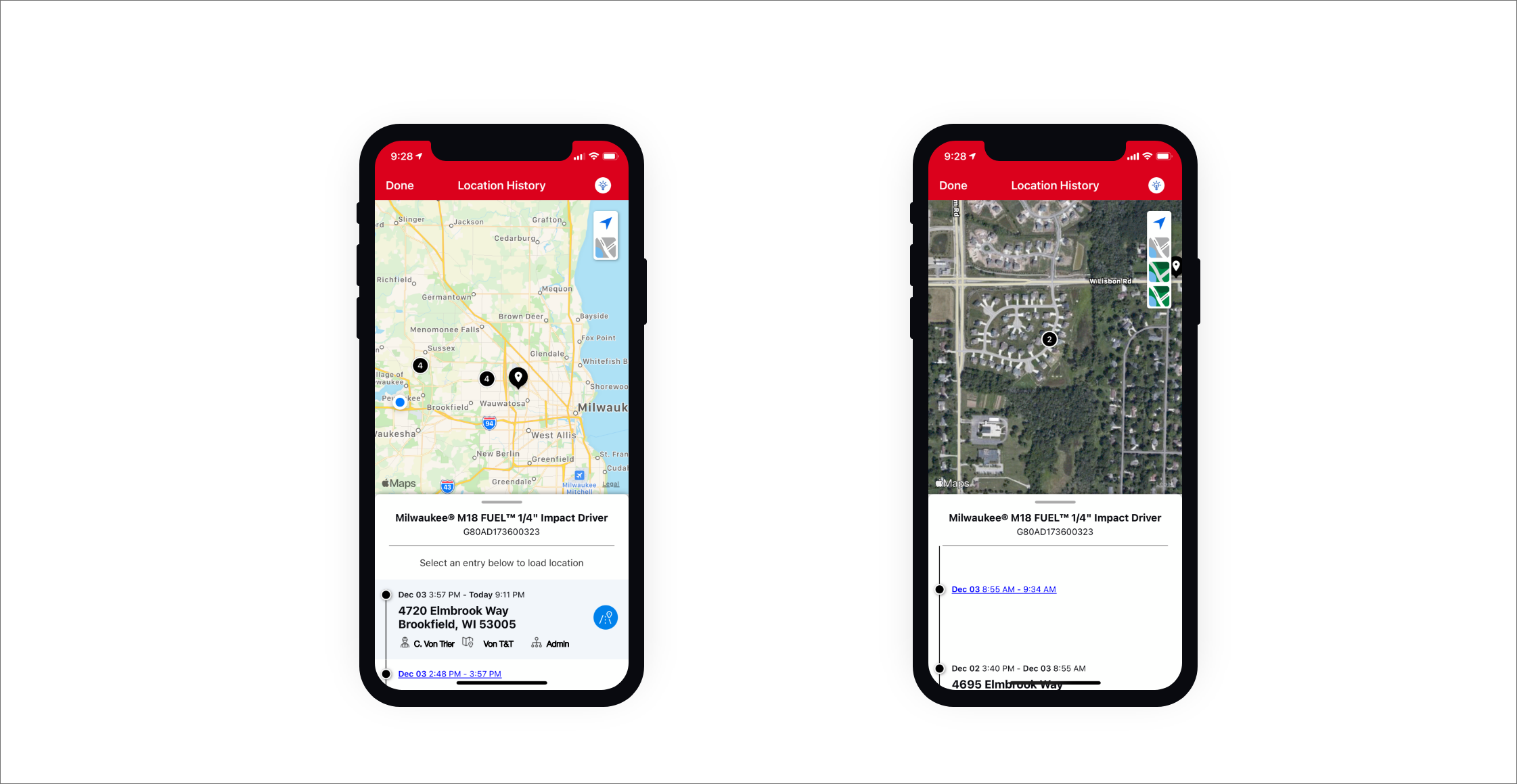 You can click the map icon in the upper righthand corner of you screen, under the blue navigation icon, to change the map to satellite images or add street names for better easier triangulation.
If you scroll up on the location "timeline," additional locations where your tool has been during the last 30 days from last seen, will populate. You can also tap the blue directional icon to open this location in your device's native maps app should you want to get directions here.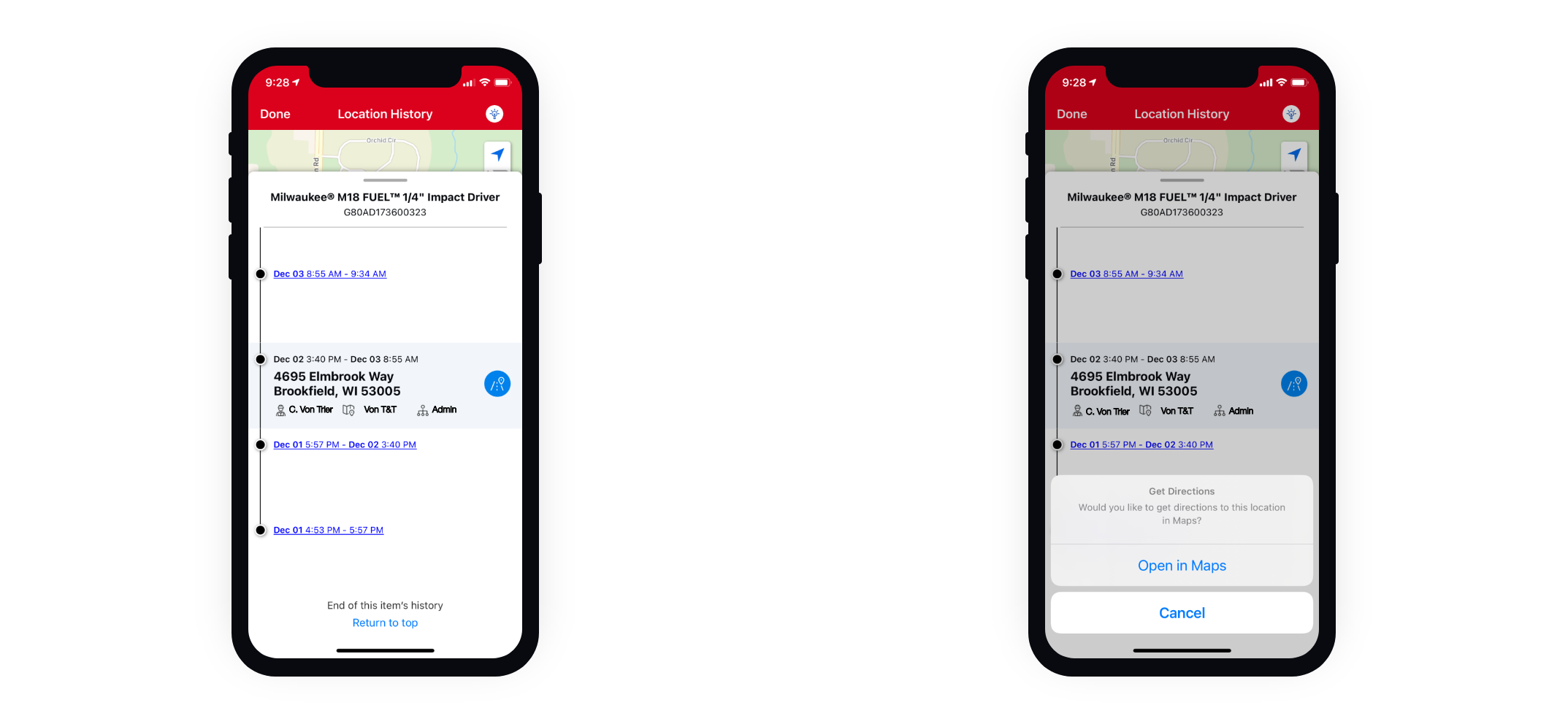 Now Here: Tool Management Reports
In addition to the above-mentioned tool location history data accessible to you through the One-Key mobile app on your smartphone, we've also brought a new tool management report builder to our web app.
You'll notice, now, when you navigate to "Reports," there is now an option for "Tool Management."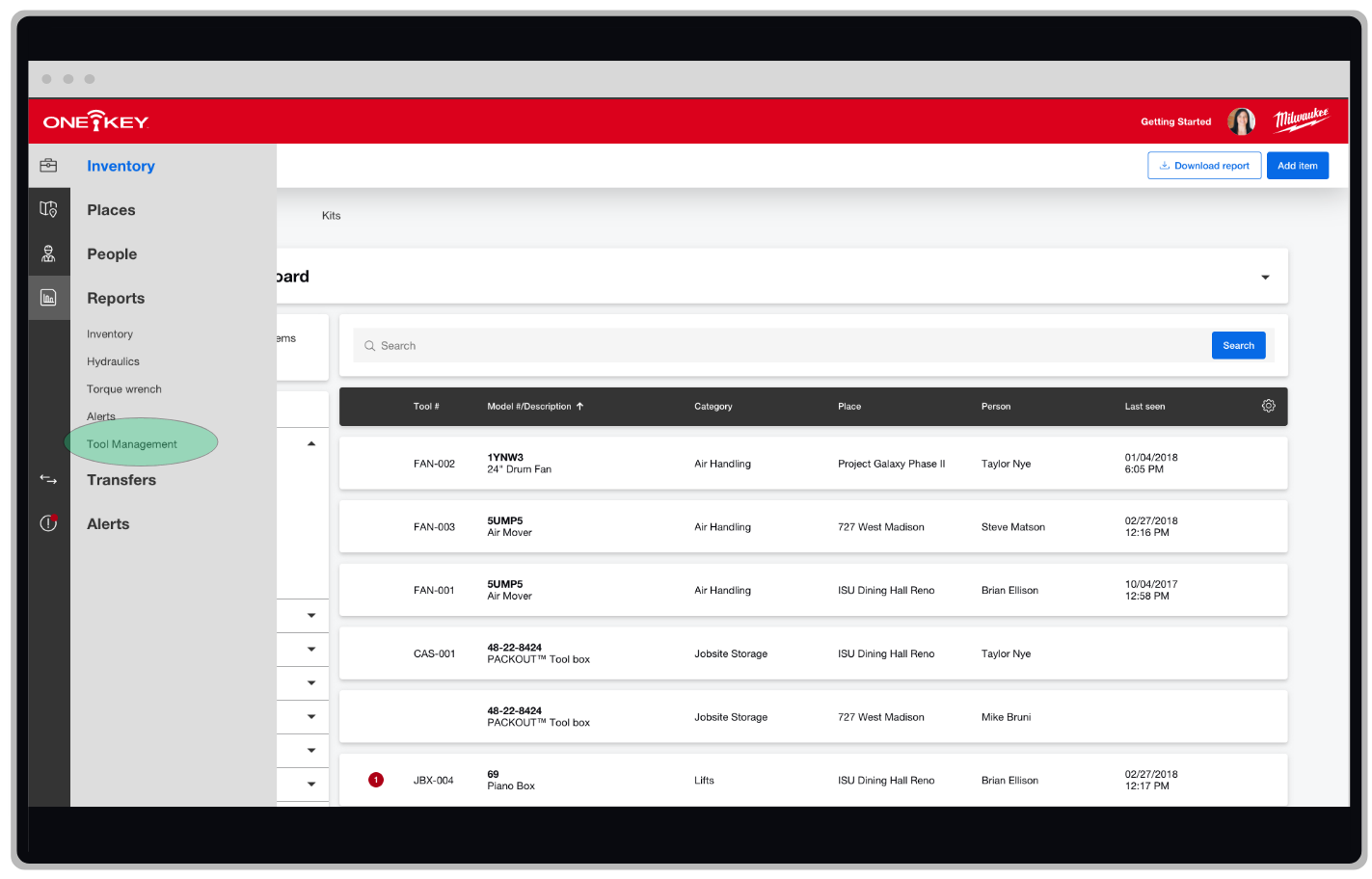 Once you've selected, "Tool Management," you'll see a number of filterable items you can select to trim down what appears in your report. For one, you can group your items by primary and secondary data points, which will help you include certain information about your inventory, should you be tailoring your report for a specific stakeholder.
Additionally, we've added a new data point, "Days On Site," a handy insight that will help you determine whether an item should be pulled out of the rotation.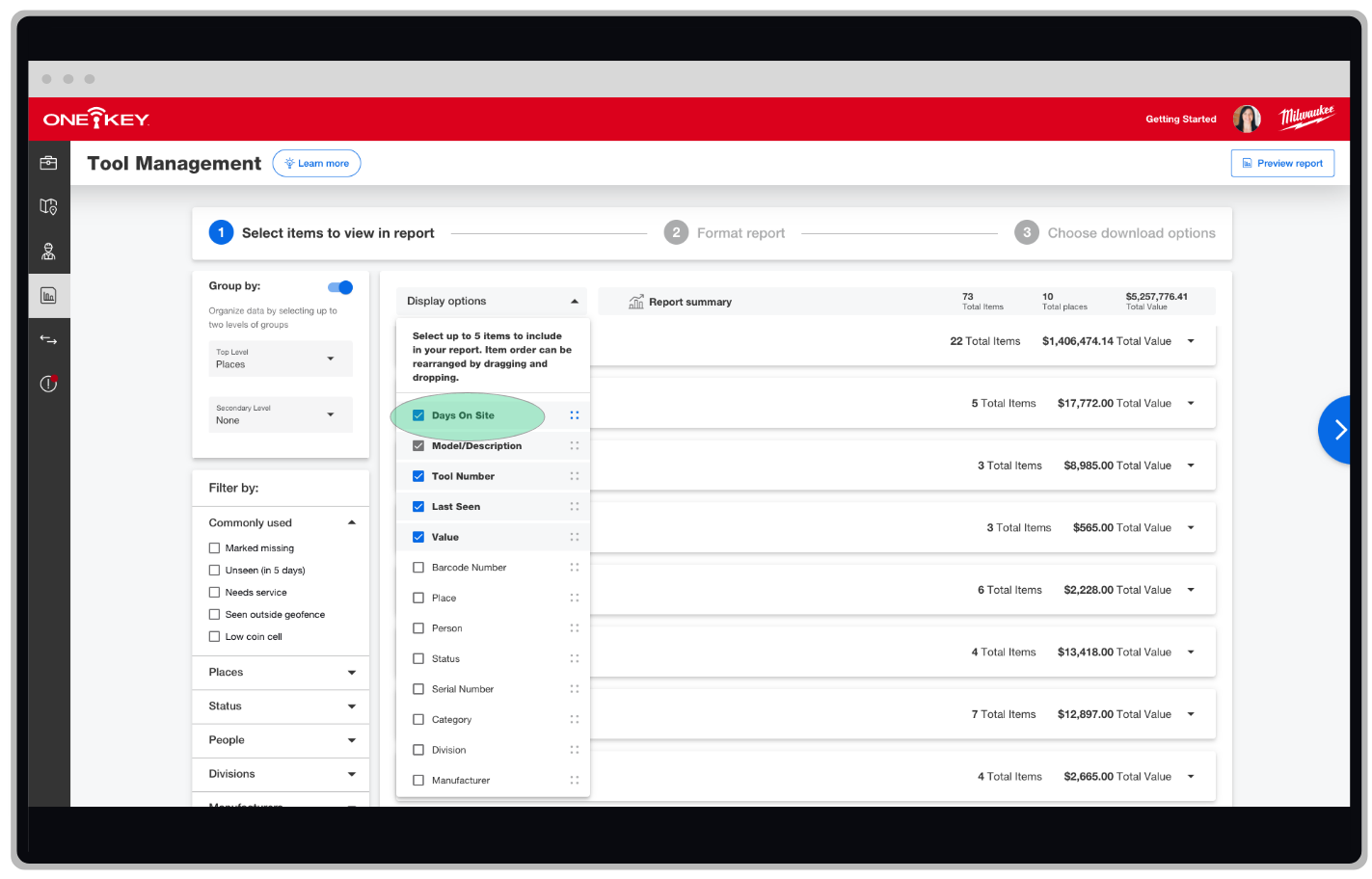 Once you've pulled in all your data, you can then select step 2, "Format report."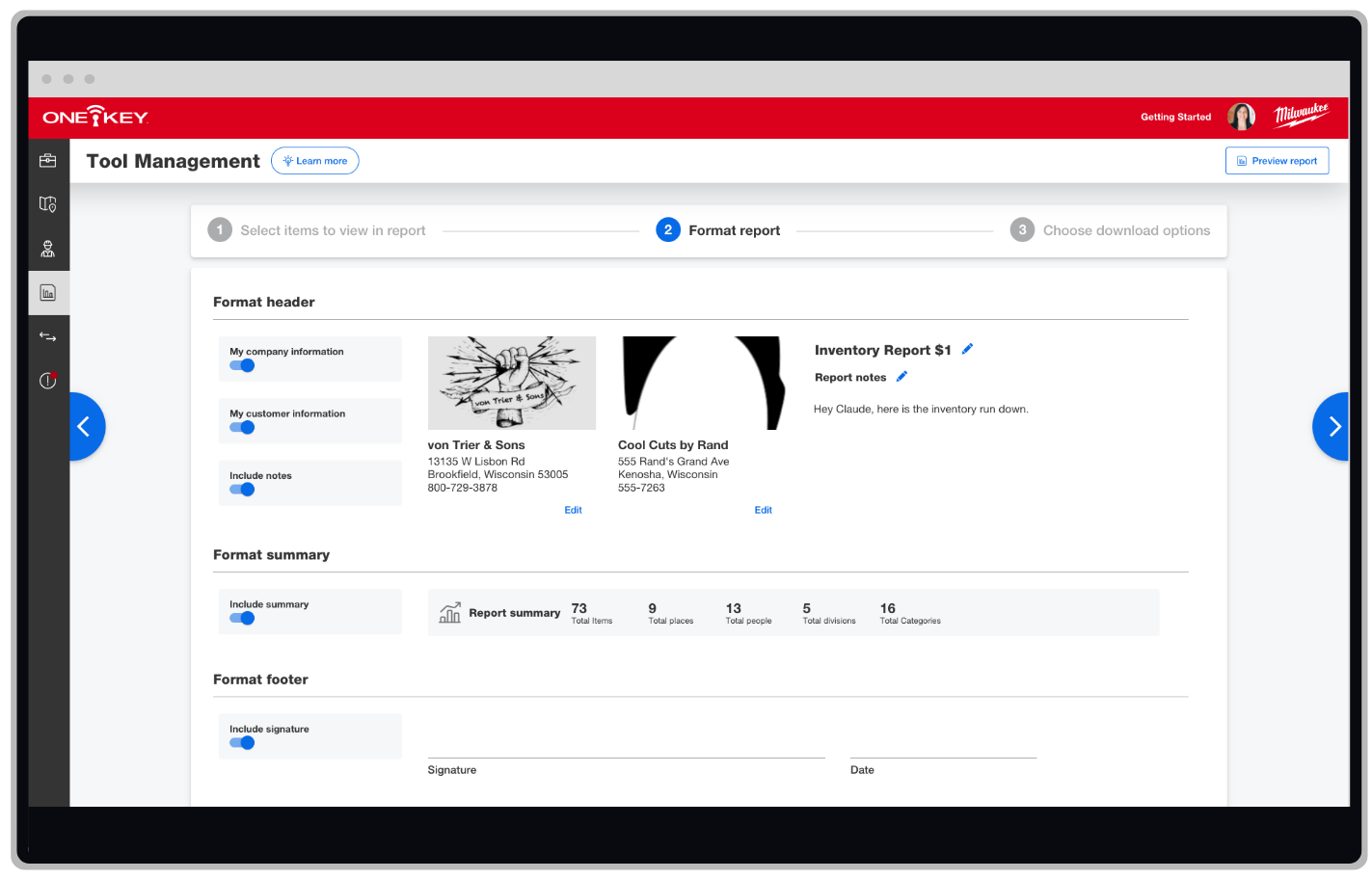 Once here, you can change how your report will appear to the stakeholder receiving it:
Name/rename your report.

Add contact info for both your company and customers.

Include relevant notes for your report recipient.

Include a high-level summary of what's included in your report.
Include a signature for a signoff.
The last step is to choose your download options: PDF or Excel.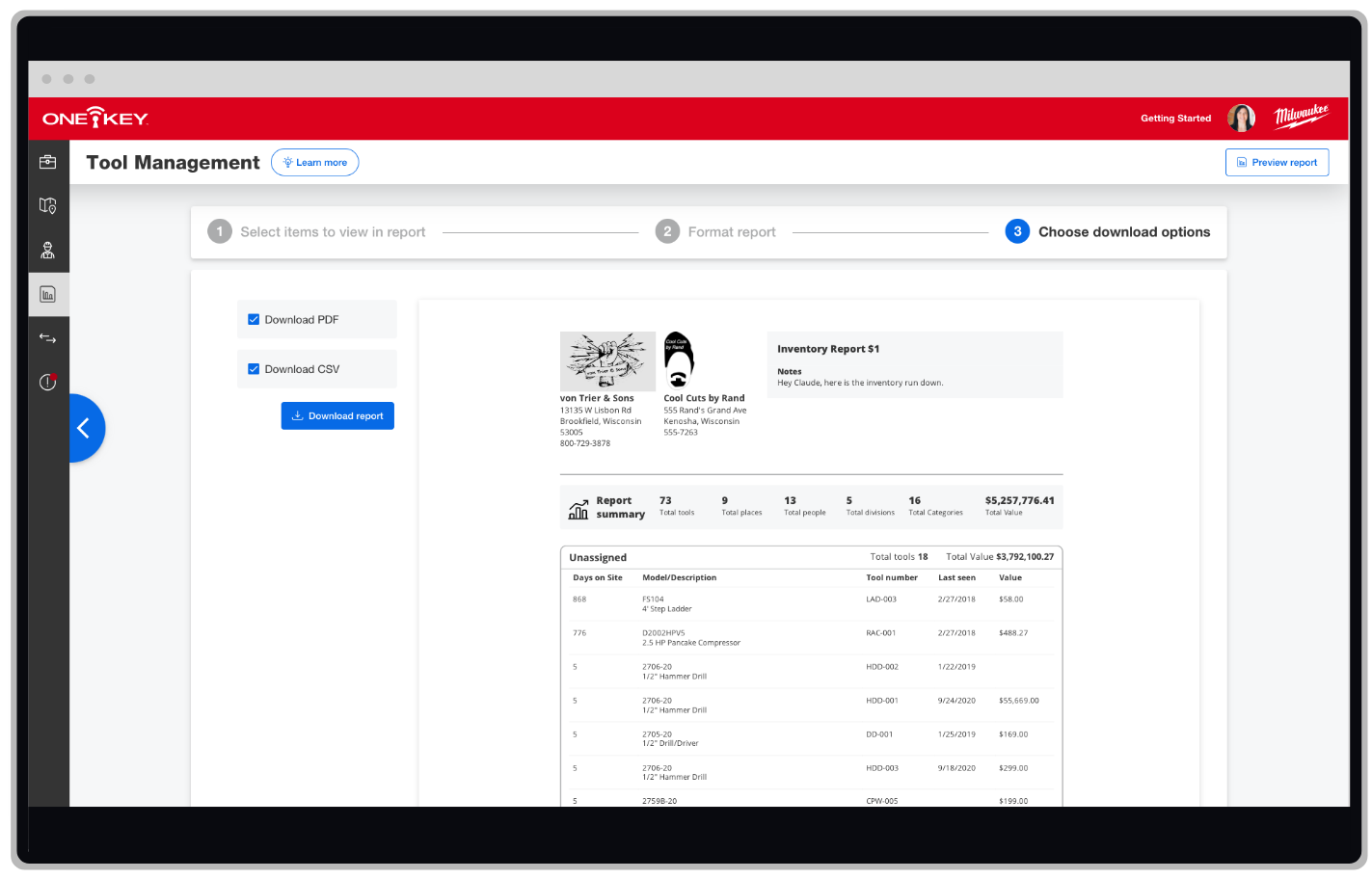 When you're on this step, you can also view your report in the preview window to make sure everything looks right. Then, download your report as either a PDF or CSV (or both), so you can save to your computer and print off or email it to its recipient.
What's Coming Next?
Support articles on how to take advantage of these new features. Make sure to bookmark One-Key Support, where you can get all your "how-to" One-Key content.

Support videos to show these features in action. Be sure to subscribe to One-Key on YouTube and ring the bell, so you'll be notified when we publish new videos.