Organization Planning: Get a Strategy That Fits Your Needs
If you're in construction, the concept of inventory management is nothing new. But even for the most organizationally savvy, pressure builds when multiple time-sensitive projects are battling for your inventory.
Are some sites more tooled up than others? Are projects stalling because of scheduling conflicts?
There are many types of inventory management techniques to improve process. The key is, finding an organization strategy that fits your needs and workflows, and more importantly, sticking with it.
We have five recommendations to start your year off strong.
Barcoding
Consider Milwaukee® TICK™ Equipment Trackers
Customized tool numbers
Storage shelving labels
Cloud-based inventory management software
Barcoding
Inventory management tip #1: Barcode your assets.
Barcoding is a great way to keep track of a wide variety of items because it's relatively inexpensive to generate and track barcoded assets.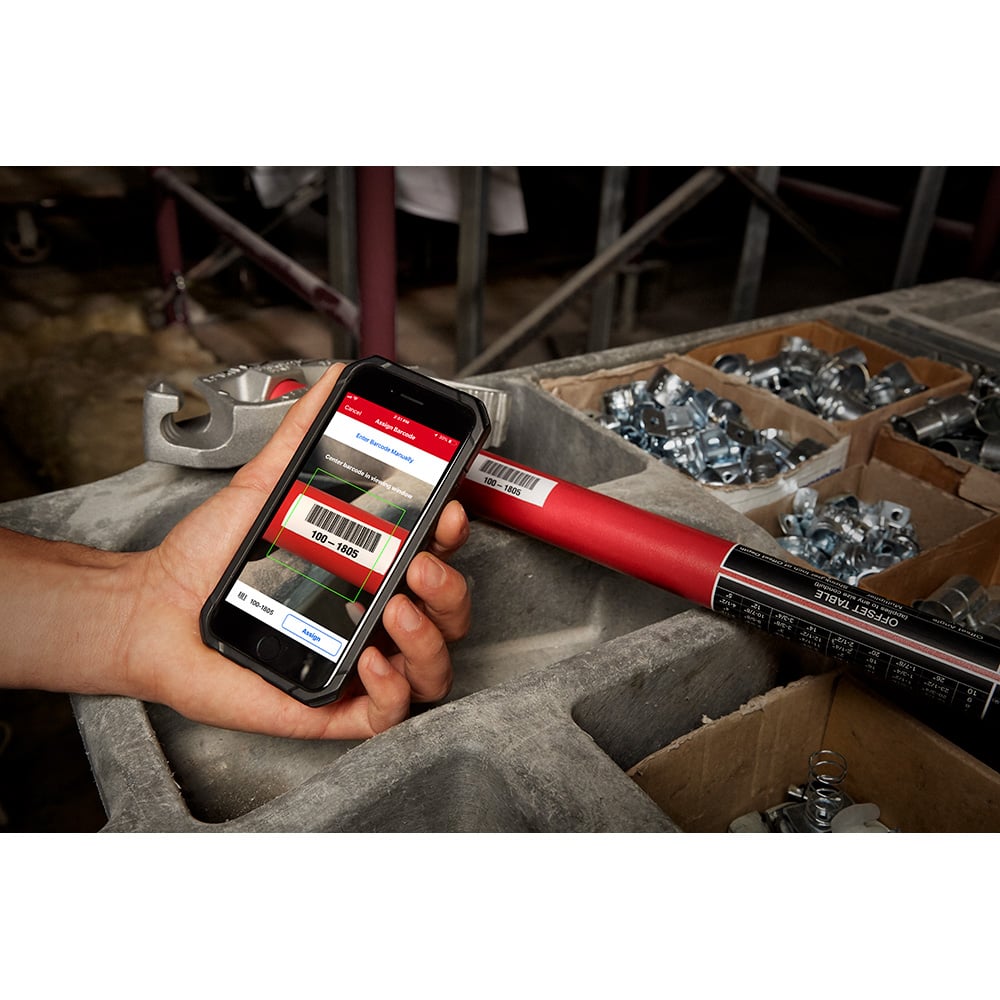 You can affordably print off your own barcodes (maybe you're already using them in some form already). Online resources exist to print barcodes in bulk, and you can purchase barcode scanners for your crib. In fact, if you have a smartphone, One-Key allows you to assign and scan barcodes using your smartphone's camera, and to track them from your computer or mobile device using our free-to-use tool inventory tracking software.
Consider Milwaukee® TICK™ Equipment Trackers
Inventory management tip #2: Consider TICK'ing your assets.
We also recommend considering TICK'ing the tools and equipment you're deploying to the field.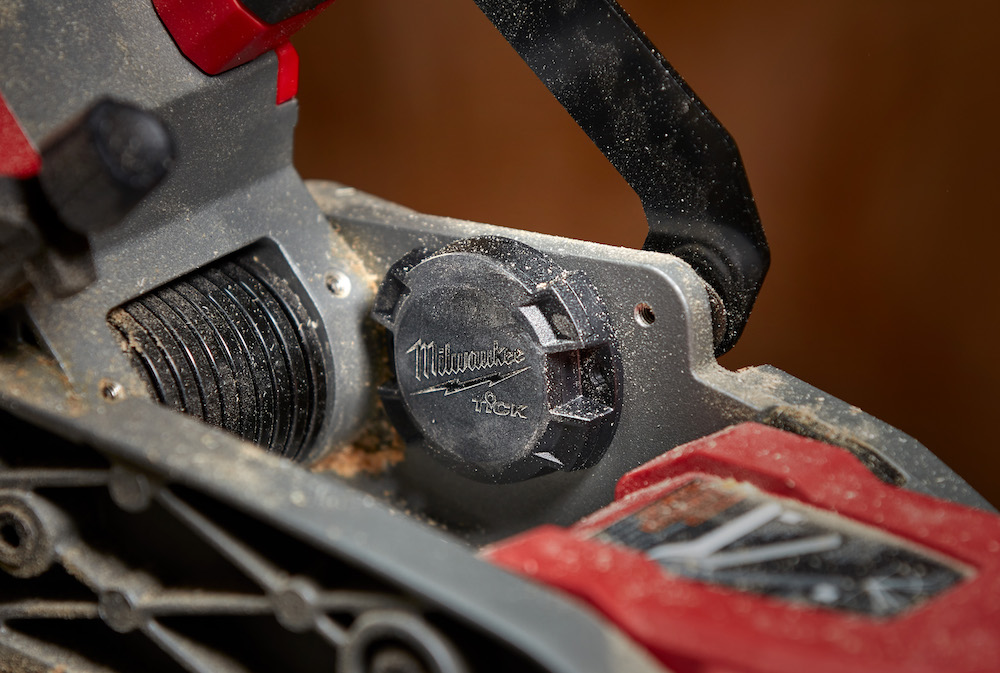 What makes Ticks worthwhile:
Heavy duty construction built to withstand harsh jobsite environments: weather-, water-, dust-, impact-resistant.
Easily attached to any of your items: can be glued, riveted, screwed, strapped, etc.
Tracking range ideal for jobsites: You can track a Tick up to 100 ft of a mobile device equipped with the One-Key app.
Long lifespan: A Lithium Ion 3V Coin Cell battery powers every Tick, providing a yearlong lifespan, and it can be replaced, unlike a lot of similar small tracking devices.
Customized Tool Numbers
Inventory management tip #3: Add a layer of personalization with custom tool numbers.
Another good way of staying organized is adding custom tool numbers to integrate with your internal inventory system. If you're adding large quantities of tools of the same model, it's smart to make sure you've numbered them so you can easily track individual items.
With One-Key, we also allow you to integrate any personalized tool numbering or labeling processes you already have in place. As a descriptive field, the custom tool number feature within One-Key allows you to add any additional explanation you'd like: e.g., Jack's Digital Torque Wrench #2.
Storage Shelving Labels
Inventory management tip #4: Organize your tool crib with storage shelving labels.
We find that improving process sometimes can start at the tool crib. How are you storing your tools and equipment? If you have an internal system in place, could a newcomer easily learn the ropes? We've found that the most organized of tool cribs are easy to navigate, just like you might expect with a trip to Home Depot.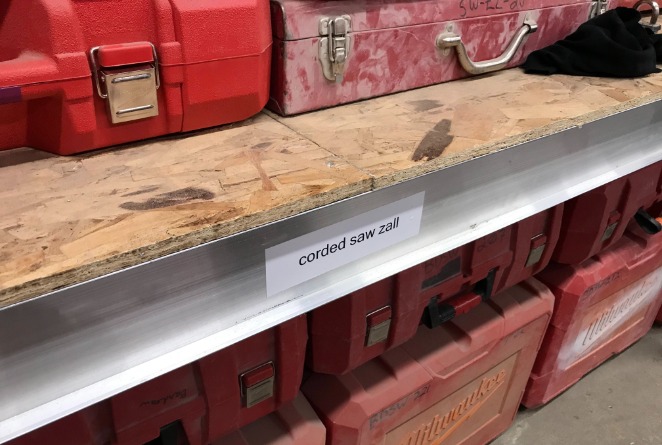 Tools are plainly organized by category.

It makes sense that it should be general practice to put all your saws with saws, drills with drills, and so forth, so you can easily find what you're looking for. We recommend adding sub-categories. That way, if you're trying to locate, say, a band saw, you can easily differentiate on the shelf a compact from a deep cut band saw.

Each category is clearly labeled.

Make sure to clearly label each shelf and its contents so anybody entering your crib could quickly find what they're looking for. This saves time running around the crib. If a shelf is empty and a job requires a specific kind of tool, you can inspect your various jobsite inventories that have been tooled up to cut back on hoarding and determine where you might transfer inventory from.
Cloud-Based Inventory Management Software
Inventory management tip #5: Consider the value of cloud-based inventory management software.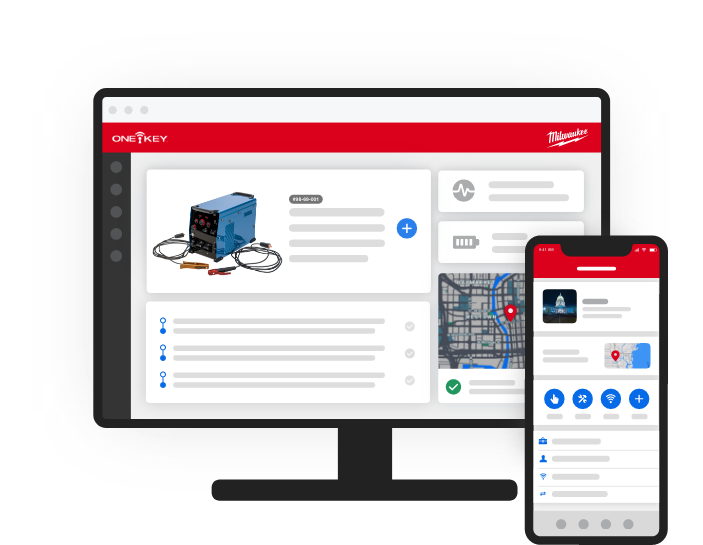 Building visibility to your tool inventory is key to maintaining uptime across your operations. Are you actively tracking your assets? The key to staying organized is making sure you can tie everything together neatly.
Here's where cloud-based inventory software comes in: With a cloud inventory system in place, you can ensure the entries and changes you make are up-to-date and that your team is all working off the same inventory and tool statuses.
Tool Security
Besides the value of staying organized, it's also important to consider tool security measures.
Tools and equipment are expensive, after all.
We recommend two ways of adding tool security.
Milwaukee tool security (on One-Key compatible tools)
Geofencing
Milwaukee Tool Security
Milwaukee One-Key compatible tools feature standard security features built-in:
One-Key tracking: You can track these tools straight out of the gate.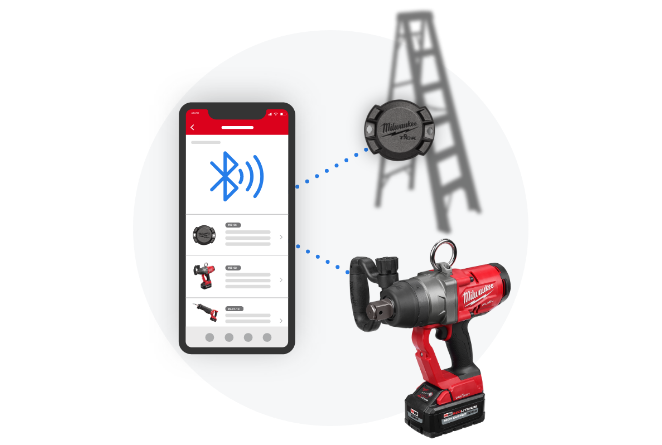 Tool lock out: If you mark a tool as missing or stolen, this tool will be locked out. That means, if someone did steal it, they can't use it. If it was simply misplaced, you still have peace of mind. The next time our network sees your tool, we'll send you a location update. When you retrieve your tool, use the mobile app to unlock it and get back to work.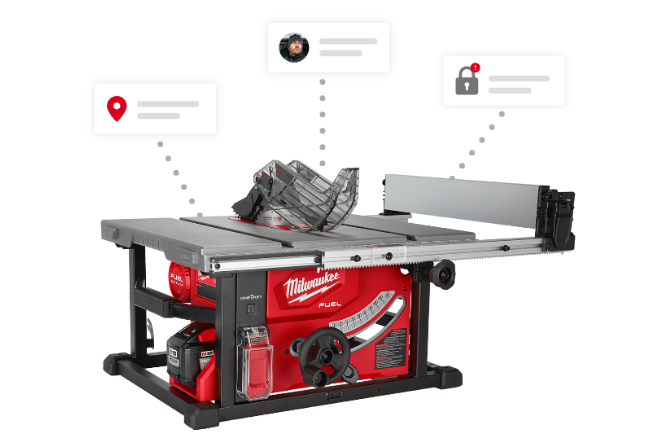 **IMPORTANT: To use Milwaukee tool security features on One-Key compatible tools, you need to first add that tool to inventory. We recommend adding your One-Key compatible tools to inventory when you buy them. If you haven't added your tool to inventory and it does go missing, we won't be able to track it because it hasn't been associated to your account in our system.
Geofencing
Geofencing allows you to establish virtual boundaries around a geographical place. You can set up a geofence around any stationary places: any of your projects or jobs, a tool crib, as well as a home base. If an item assigned to any of your geofenced places strays past its boundaries, we'll send you an alert with a location update.
Whether you have One-Key compatible trackable tools, or have TICK'd or barcoded any of your tools or equipment of any manufactures, you can assign and track them with geofencing.
How do you set up a geofence? You can add and adjust geofence tracking in One-Key from your desktop computer or even your mobile device.
In One-Key, you can set up a geofence with a few simple steps.
Select a place you want to add a geofence to.
Edit your place's location information.
Use either the polygon or square drawing tool to trace your geofence boundaries.
Hit save.
TL;DR Summary
New Year's resolutions are a great opportunity for company productivity planning. We suggest starting by:
Making an organization plan to streamline workflows; we recommend:

Barcoding your assets
Using TICK equipment trackers, designed to withstand jobsite environments
Using a system of customized tool numbers
Labeling your tool crib shelves and organizing tools by category

Using a cloud-based inventory management system

Using tool security features like geofence technology to monitor jobsite inventories.
Start the Year Off Right with Inventory Management
The New Year is almost here, and we hope your start to 2020 is filled with lots of success and prosperity.