Since the launch, the main item of feedback we've received has been the desire for a more tailored approach to assigning roles and the level of access ascribed to a team member.
We heard your feedback and are pleased to announce Custom Roles (COMING SOON).
Custom Roles
The upcoming custom roles feature will be accessed through the 'Manage Roles' tab in your Admin panel on the One-Key web portal.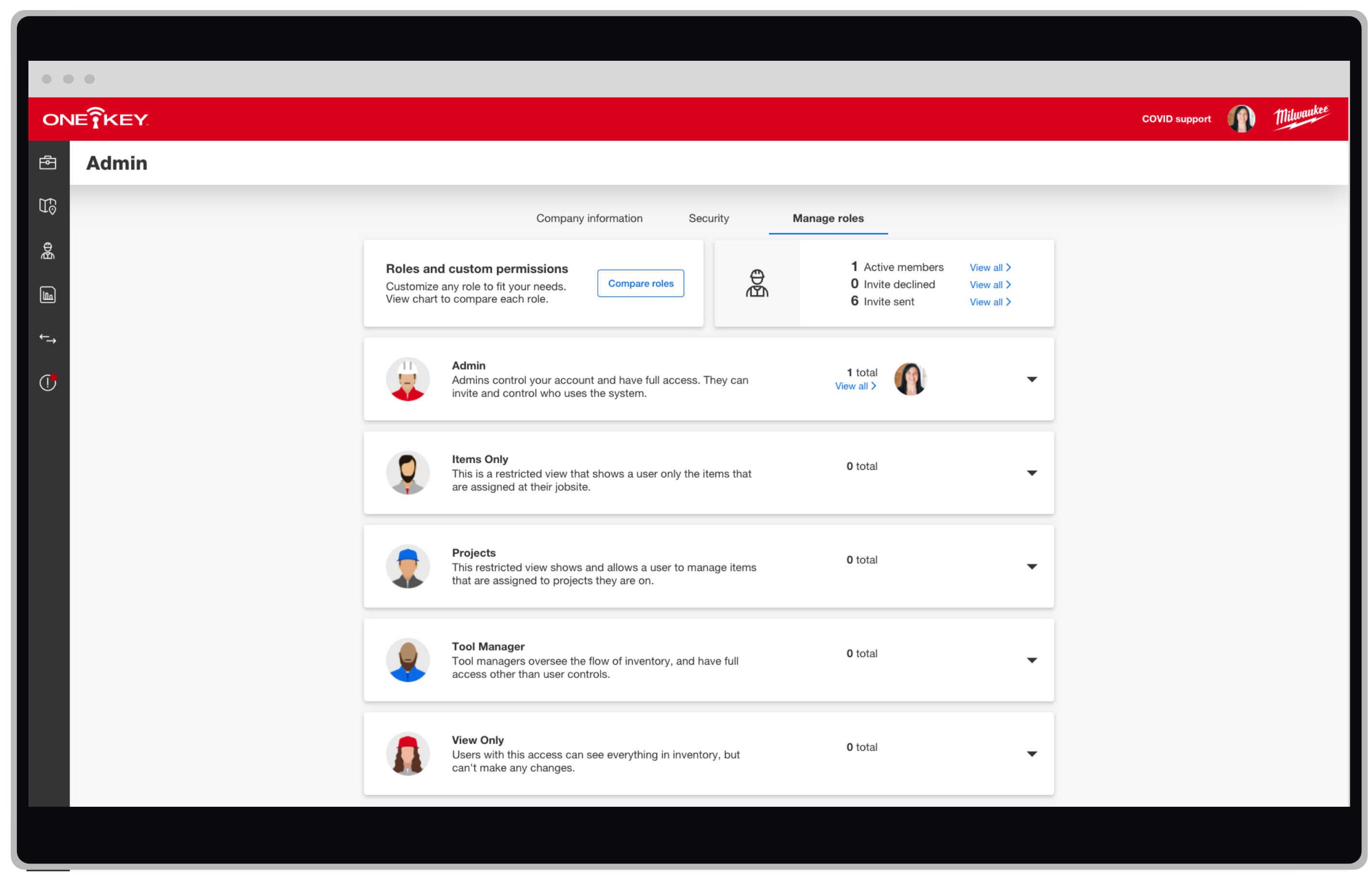 Important Elements of Custom Roles:
Role customization begins by picking an existing mode and editing its permissions. This allows for you to quickly tailor a role to your needs versus starting from scratch.

You will be able to customize 4 out of the 5 roles (The Admin role will remain static, with all permissions granted)

You will be able to Edit a role's name and description to better describe responsibilities at your organization (e.g., owner/operator, foreman, tool crib manager, construction technologist, architect, engineer, etc.)
You will be able to Edit the role's permissions associated with viewing, items (adding/editing, transferring, etc.), places, people, and reports, as well as the permissible actions related to One-Key tools (lock or unlocking tools, configuring tool data, etc.)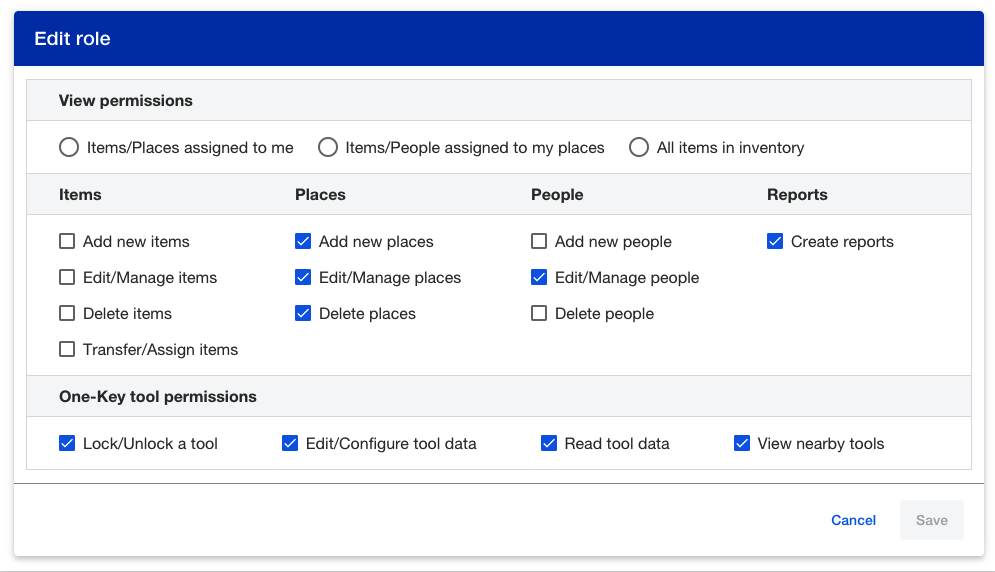 Roles are locked at 5, meaning you'll be able to edit any of the 4 editable roles but unable to create additional roles. This prevents clutter with having a growing list of unused, highly specific roles. We still recommend assigning a low-stakes 'view-only' role as a default for keeping parties in the loop, while saving the higher tiered roles as a canvas for modifying as you go.