Celebrating Women in Construction Is Worth More Than Just One Week
Thought Leadership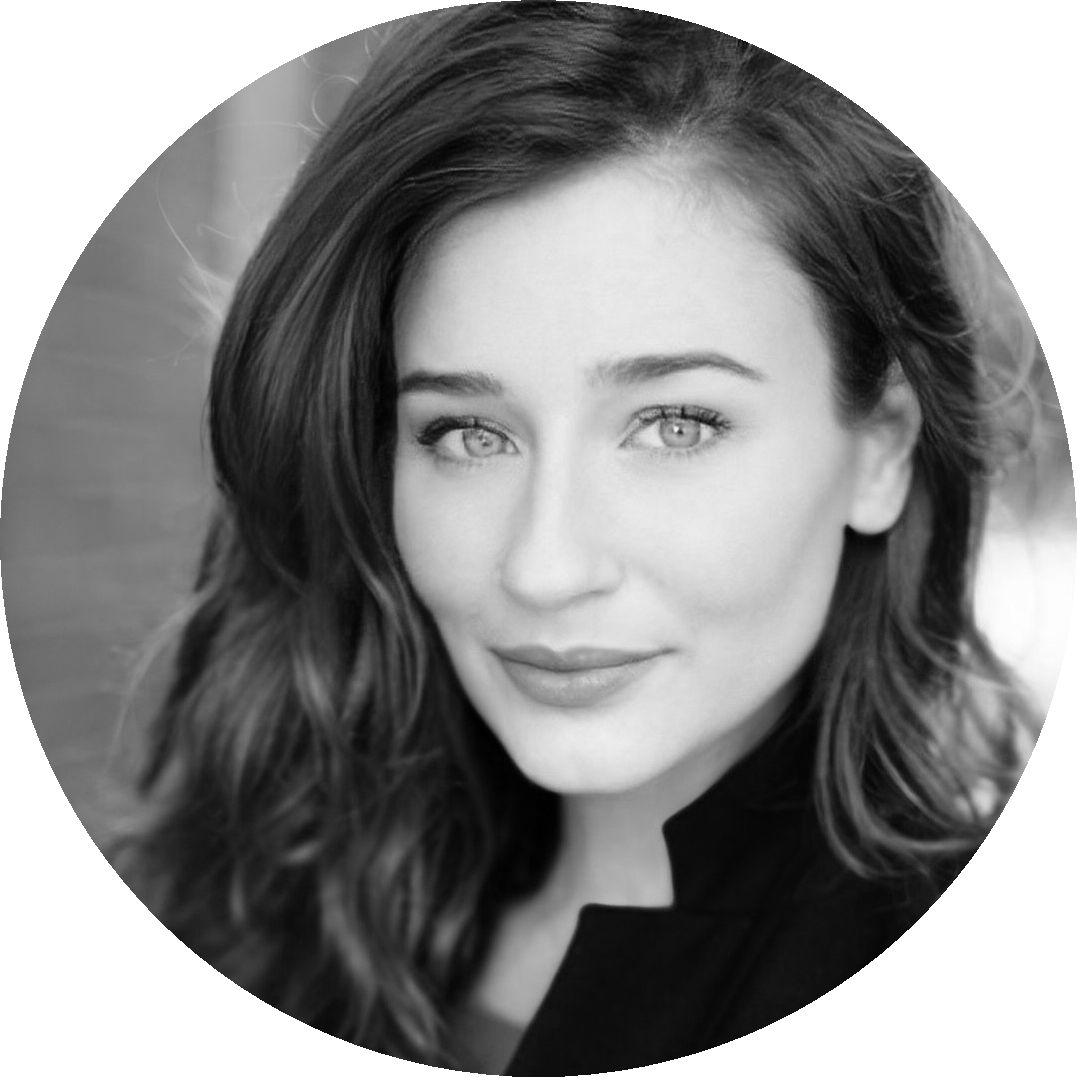 Rose Morrison
|
Published: March 7, 2023
|
Updated: March 7, 2023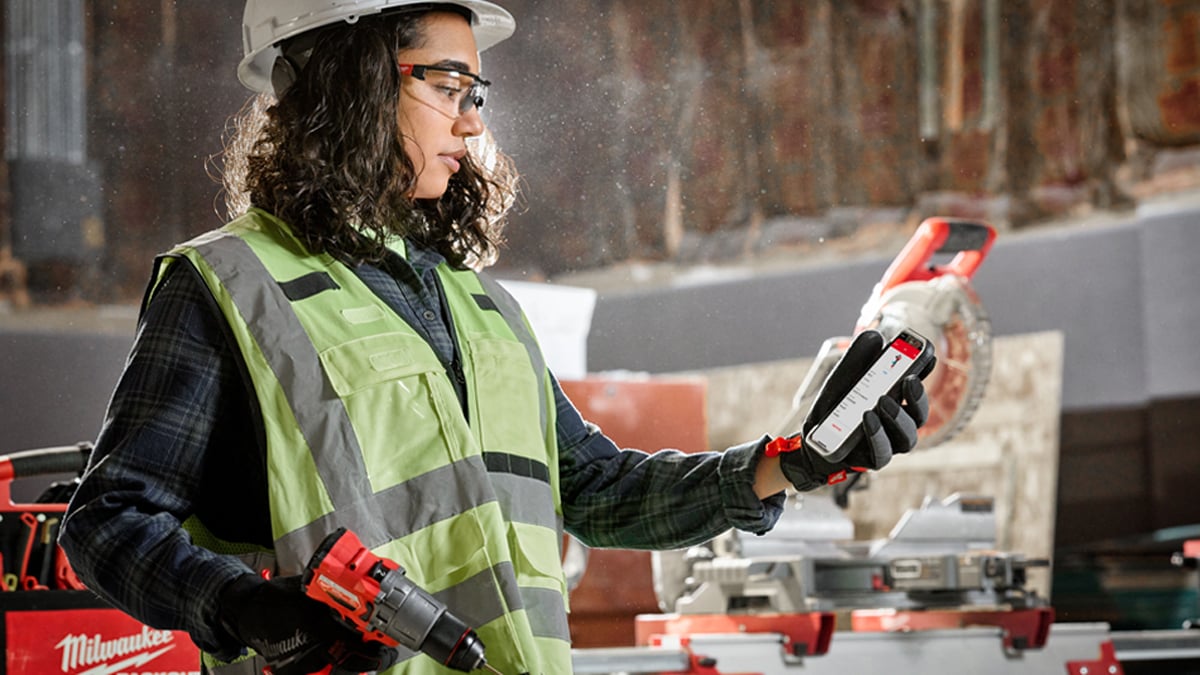 ---
Editorial Note: This article was brought to you  courtesy of Rose Morrison, managing editor of  Renovated.com.      
---
You probably envision a burly guy in work boots when you picture the stereotypical construction worker. However, those boots come in many sizes — some of the biggest ones in the industry belong to women's feet.
So, what percentage of construction workers are female? Although only a hair over 10% of those who enter the trade identify as women, pioneers continue to break the glass ceiling. Female entrepreneurs now serve as CEOs of some of the top firms in the world, such as Cahill Contractors and Precision 2000, Inc.
It's high time, too — after all, women occupy half of the world's buildings. Shouldn't they play a role in constructing them? Not to mention there are high benefits to a diverse workforce. Companies with workers of many backgrounds have a 2.3 times higher cash flow, a 35% performance advantage and are 70% more likely to break into new markets. Including all women boosts innovation.
What Is Women in Construction Week
(WIC Week)?
Women in Construction Week (also known as WIC Week) is an annual, week-long series of events put on by the National Association of Women in Construction (NAWIC), which occurs during the first full week of March.
Who started women in construction week? According to NAWIC's website, WIC Week was founded in 1953 by a group of 16 women:
Alice Ashley

Ida Mae Bagby

Carolyn Balcomb

Sue Bowling

Margaret Bubar

Margaret Cleveland

Era Dunn

Doris Efird

Ronda Farrell

Hazel Floyd

Jimmie Blazier

Nina Ruth Jenkins

Ethel McKinney

Irene Moates

Mildred Tarter

Edna Mae Tucker
"[A] woman named Doris Efird was proudly working within the construction industry when she realized something was missing – support," reads the NAWIC's website. Her and this group of Fort Worth, Texas-based construction workers "bonded over this missing link within their professional endeavors" and "made their networking permanent that year," thus creating Women in Construction Week (WIC).
Since then, NAWIC has expanded to 115 chapters nationally, garnering international interest with affiliated programs forming in Australia, New Zealand, the United Kingdom, Canada, and South Africa. NAWIC also has provided scholarships, networking, and educational opportunities to its members.
8 Women in Construction That Deserve Praise This and All Year
Women in Construction week falls on the first week of each March, appropriately headlining Women's History Month. However, celebrating women in construction is worth more than just one week. Here are eight names of up-and-coming geniuses that deserve praise this week and all year.
1. Not Your Typical Cleaner — Cortnee Mann
As climate change continues to affect weather patterns, one unfortunate shift is an increase in wildfires, particularly in arid regions like the American west. The trees in many such forests become the perfect tinder after continued dried spells. A single spark is enough to devastate entire communities, as the tragic Camp Fire in 2018 demonstrated.
It's tough for those who haven't experienced it to visualize the extent of the devastation these disasters can reap. It takes more than gallons of water to put out such a blaze. Heavy equipment operators are vital in cutting lines to stop flames from spreading to other areas, endangering property and Hot Shots personnel.
Cortnee Mann got her start working alongside her father, the founder of Mann's Cleanup Service. He became inspired by the slow progress on the Dude Fire in 1990 and has teamed with local Hot Shots groups ever since to help extinguish blazes.
At only 5'4" and 23 years of age, Cortnee often faces teasing, with people asking what that kid is doing on the job site. However, she proves her mettle time and again.
For example, when equipment goes down, Mann's Cleanup Service has only 24 hours to get it back up and on the line or risk release. The team can take a Cat excavator with a blown hydraulic line and return it to duty by the next day.
Today, Mann's team offers fire safety classes for firefighters. Many of the Hot Shots are unfamiliar with the equipment and get a crash course in how it can help douse flames and protect lives.
2. Finding New Blood — Jessica Adame
Jessica Adame serves as the National Outreach Manager for the McCarthy Building Companies. They're one of the oldest in the industry, established in 1864 and specializing in commercial projects.
Although Adame was initially brought on board in the Texas location to staff corporate offices, she expressed dismay when she discovered she wouldn't put people in the field. She decided to change that.
Adame focuses her career on finding new blood by visiting middle and high schools, seeking to dispel the notion that the trades aren't a lucrative or rewarding field. She helps them see the current opportunities without taking on the burden of thousands of dollars in student loan debt. She targets an unusual population for this industry — girls.
Adame recognizes that women aren't traditionally welcomed into the field, but she advises them to be assertive and believe in themselves. She thinks having all the answers is less important than sharing winning ideas and women offer a much-needed new perspective. She rightly identifies that men might not recognize certain design features' functionality — or lack thereof — and believes active communication leads to innovation.
Thanks to Adame's work, scores of young women who might not have otherwise considered such a trade can now look forward to a lucrative career. She deserves recognition for encouraging girls to enter such roles, especially as more traditional female labor — like teaching — remains devalued and underpaid. These fortunate youth can look forward to a sustainable career with their training.
3. Strong as Iron — Blue Coble
When you envision women in the construction industry, you might picture someone in a tool belt swinging a hammer, perhaps completing some light framework. You don't expect to see her on a steel beam 24 stories above the ground leading a high-rise crew, but Blue Coble is familiar with such scenarios.
Coble is an inspiration for those seeking to change their careers. After spending 10 years as a graphic designer, she signed up with her local Ironworkers union, keeping design as a fallback. She didn't know she would fall in love with the physical aspect of the job or the exhilarating challenge of leading other women in construction on her team on projects like airports.
Blue Coble proves you can be beautiful, even if you work hard. She was recently featured in a Dove Beauty Bar television commercial.
Coble currently works in quality control, where her daily duties keep her on top of various industry codes while allowing ample time in the field. She's also pursuing her bachelor's degree in industrial hygiene to bring further knowledge to her role. Her advice to other women in the industry is to stick it out and take every opportunity for success.
4. Flying High — Emily Herndon
When asked what construction site tool she could not do without, Emily Herdon barely hesitates. "A drone," she replies. Unpiloted aircraft or drones have become big league players in construction zones, allowing superintendents to monitor multiple areas, protect safety and prevent theft.
Emily began her career with a bachelor's degree in architecture and labored in the field before training as a project manager. However, during the training, executive management at the CT Wilson Construction Company, Inc. thought her background would be better geared to the marketing department. Herndon agreed, pivoting to a marketing director role, where she recently won the prestigious Executive Spotlight Award for creative talent from the National Association of Women in Construction.
Ironically, Herndon says she faces more conflict because of her age than her gender. She also sees this pattern playing out among males, with older laborers expressing resentment toward younger workers telling them how to do their jobs. She advises disregarding the naysayers and taking criticism without letting it hold you back or foster self-doubt.
5. Safety First — Mary Patricia Geppert
When you think of people who have fun knocking things down, your mind probably turns toward males. However, Mary Patricia Geppert — President of Geppert Bros, Inc. — challenges that assumption. She began her career in the demolition industry over 25 years ago.
Mary is a champion of personal protective equipment. Demolition releases harmful substances like asbestos into the air, where they can pose serious health risks to crews and bystanders. Geppert plays a role in both the National Demolition Association and the General Building Contractors Association, where she works to pass legislation aimed at improving site safety.
Her firm's motto is "Tearing down to make way for progress." Geppert has done the same for women in construction, breaking the glass ceiling to become company president and assuming leadership roles in organizations paving the way to the future.
6. Functional Solutions — Elizabeth Vereen Sisson
Elizabeth Sisson's father tried to dissuade his daughter, saying there are no women in construction. After working in environmental science for six years, she proved her father wrong, returning to work at the family business. When he retired in 2009, she formed her own company, Grand Strand Builders, LLC.
Sisson takes pride in designing buildings that stand the test of time and serve practical functions. According to her, many men throw something up without thinking about how the humans inside will use the space. Sisson is a leader in ergonomic design and takes pride in not being the cheapest alternative — they prefer to be the best in quality. Her goal is to do the job right the first time and avoid customer callbacks.
7. Building for Change — Terri Wills
The built environment contributes 40% to the world's climate change, with operations taking up 27% and construction activities 13%. Designing for a sustainable future means investing in processes and materials that lessen construction's environmental impact. It also presents engineering challenges to make new builds more energy-efficient, conserving vital resources like water.
Terri Wills recently broke a crucial glass ceiling with her appointment as Chief Executive Officer of the World Green Building Council. She comes to the position after her current role as Director of Global Initiatives with the C40 Cities Climate Leadership Group. She brings technical expertise and fundraising and networking experience to her role.
Wills has also been the London City Director for the Clinton Climate Initiative. She's worked on clean energy development with Ontario's government, project-managed Civic Action's Greening Greater Toronto and is a contributor to the British Broadcasting Corporation.
Movers and shakers must design spaces that tread lightly on the environment to build a future all humans can enjoy. Innovative women like Terri Wills lead the way.
8. Driving the Electrical Contractors' Industry Forward – Tauhira Ali
Tauhira Ali, a longtime Group Manager for Construction Technology at Milwaukee Tool, joined the National Electrical Contractors Association (NECA) back in 2021, where she currently serves as Executive Director of Industry Innovation.
Ali holds a B.S. in Mechanical Engineering from Georgia Institute of Technology, and an M.S. in Mechanical Engineering from Cornell University. To her role, she brings 16 years of extensive career experience across construction, automotive, aerospace, computer science, and public relations industries.
While at Milwaukee Tool, Tauhira laid the groundwork for leveraging construction technology within user research and product development to drive advanced new-to-world industry technologies.
In her role at NECA, she continues her partnership with Milwaukee Tool and other industry experts, technology providers, and gathers insights from end users to deliver awareness, education, and implementation strategies to specialty contractors. Leveraging technical innovations and industry trends, Ali leads NECA's efforts to drive process and productivity improvements and move the electrical industry forward.
Celebrate Women in Construction All Year Long
Many people don't picture a female when they visualize a construction worker, but that stereotype is changing. More and more women now enter this exciting field, spurred by the encouragement of pioneers like those above.
The eight women in construction and all their sisters deserve more than a mere week of celebration. However, their contributions will live on in buildings that marry functionality and sustainability with elegant design, thanks to their courage in entering this traditionally male-dominated field.
---
 This is a guest post written by Rose Morrison, managing editor of Renovated.com    
---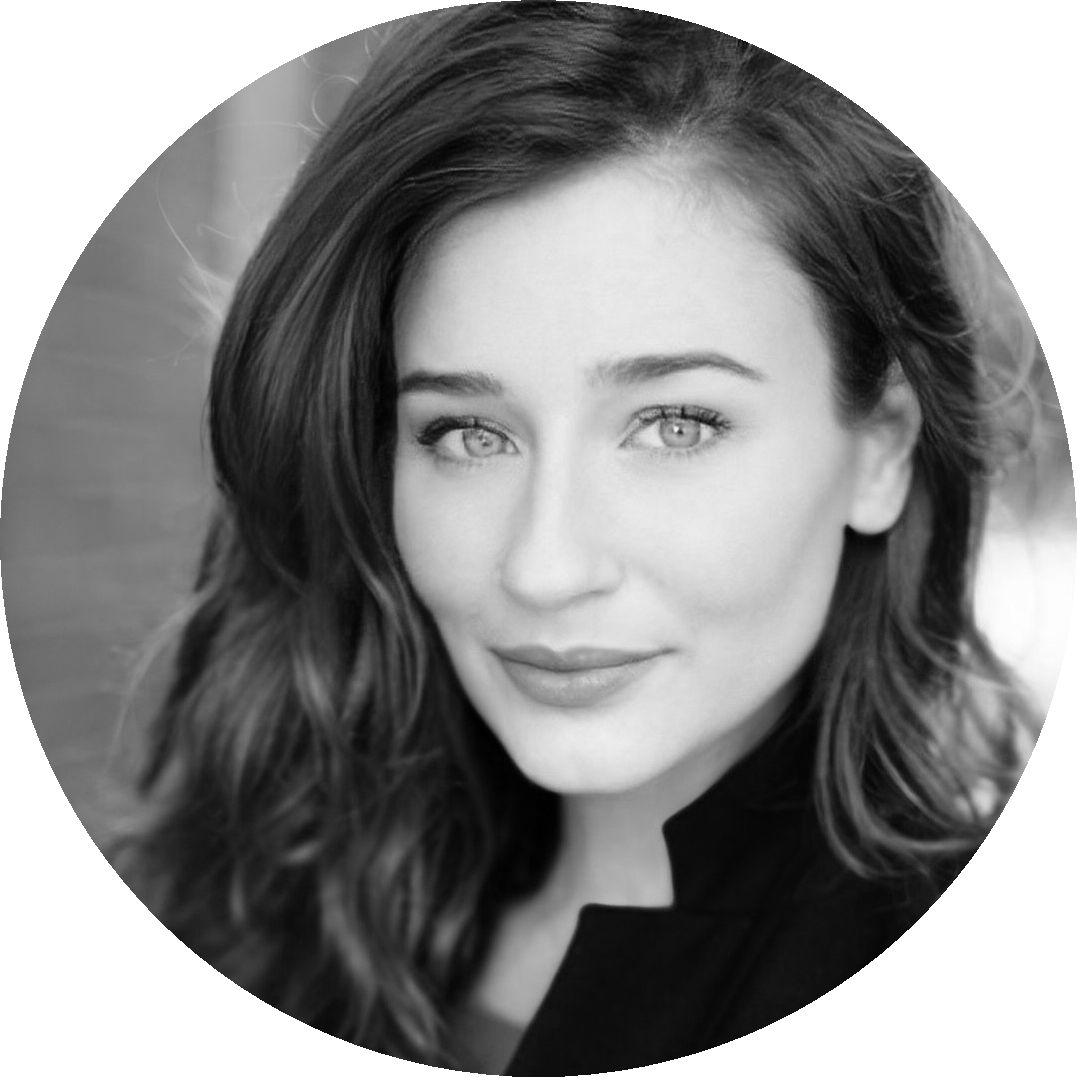 Subscribe to Our Blog
Sign up to receive ONE-KEY™ news and updates.
Recent Articles
In our next installment of our employee spotlight series, we highlight Dean Gagliano, a Customer...